QuickBooks Premier Professional Services Edition Review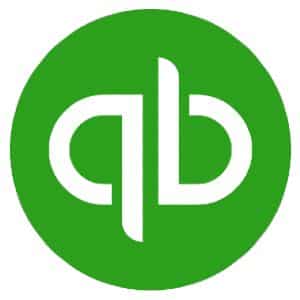 Visit QuickBooks Desktop Premier
What We Recommend QuickBooks Premier Professional Services Edition For
QuickBooks Professional Services Edition is good for companies that bill customers based on the number of hours their employees work on a job. Examples of businesses that can benefit from QuickBooks Premier Professional Services are legal firms, engineering firms, medical firms, and digital marketing companies. The key difference between the Professional Services Edition and the standard edition is the ability to send proposals and generate customized reports for professional services.
QuickBooks Premier Professional Services Edition Is Especially Good For
Businesses that bill customers by the hour: QuickBooks Professional Services allows employees to assign their hours to particular customers and jobs. Invoices can be created easily by selecting the hours and expenses to bill.
Businesses that need to vary their hourly rate: Hourly rates can be set by employee, service code, or customer and job.
Businesses with experienced bookkeepers: QuickBooks Desktop is designed with accountants in mind. It relies on a flowchart-based user interface with a continuous stream of related files and folders, making it ideal for experienced bookkeepers.
QuickBooks Premier Professional Service Edition Is Not a Good Fit For
Are you looking for something different? If you want to explore other comprehensive accounting software for business owners, check out our guide to the best small business accounting software.
QuickBooks Premier Professional Services Edition Pros and Cons
PROS

CONS

Create billable and nonbillable service codes
Doesn't track realization percentage automatically
Assign billing rates by service code, employee, or customer and job
Doesn't track billing adjustments made for fixed-fee engagements
Batch create invoices for unbilled time and expenses
Separate app required for employees to enter their own billable hours
Review billed, unbilled, and nonbillable time by employee, customer, or project
Can only access from the computers where it is installed
Fast navigation and input compared to cloud-based programs
Difficult to share company file compared to cloud-based programs
Visit QuickBooks Desktop Premier
QuickBooks Premier Professional Services Edition Pricing
The QuickBooks Premier Professional Services Edition costs the same as the general business edition. Prices range from $549.99 per year for one user to $1,749.99 per year for five users. Your QuickBooks Premier subscription includes free system update, automatic data backup and recovery, and unlimited customer support. You can add payroll for an additional fee.
The table below shows a detailed breakdown of QuickBooks Desktop Premier's pricing:
| Number of Users | $/Year (Without Payroll) | $/Year (With Payroll) |
| --- | --- | --- |
| One | $549.99 | $1,049.99 |
| Two | $849.99 | $1,349.99 |
| Three | $1,149.99 | $1,649.99 |
| Four | $1,449.99 | $1,949.99 |
| Five | $1,749.99 | $2,249.99 |
Businesses that require more than five users will need to upgrade to QuickBooks Enterprise, which supports up to 40 users.
Pricing: Other QuickBooks Desktop Products
Prices for the other QuickBooks Desktop products range from $349.99 per year for one user (QuickBooks Pro) to $1,275 per year for one user (QuickBooks Enterprise). The five industry-specific editions of QuickBooks Desktop (Nonprofit, Contractor, Manufacturing and Wholesale, Professional Services, and Retail) are only available to QuickBooks Desktop Premier and Enterprise users.
Read our QuickBooks desktop comparison guide to learn more about the different QuickBooks desktop products.
Visit QuickBooks Desktop Premier
QuickBooks Professional Services Edition Key Features
In addition to the general business edition features discussed in our QuickBooks Premier review, professional service firms will find even more useful features in QuickBooks Professional Services Edition.
New Features in 2022
The following new features are included in QuickBooks Desktop Premier 2022. They're available to all QuickBooks Desktop Premier users, regardless of the industry-specific edition:
Enhanced 64-bit computing power: QuickBooks Desktop comes with improved 64-bit computing power to maximize its performance and stability. This improvement makes QuickBooks Desktop 38% faster, reducing the time needed to complete your bookkeeping tasks.
Schedule and pay bills faster with Melio: You can now conveniently pay your bills using your bank account or your credit or debit card. Your vendors can also choose how they want to receive the payment, whether it's through bank transfer or check. Once scheduled, bills are shown as paid automatically to avoid possible duplicate payments from another user.
Enter bills from your mobile device and auto-create bills for review: Snap a picture of your vendor bill and upload it to QuickBooks Desktop. QuickBooks will then create a new transaction automatically from the bill or match it with an existing transaction. Additionally, you can now modify bill payment stubs to add your logo along with the payment details.
Send payment link URLs to customers: This new feature allows you to send a link to your customer to process payments without having to receive an invoice. When the payment is received, QuickBooks Desktop will record the payment automatically as an unapplied customer credit in the accounts receivable (A/R) account.
Industry-specific Features of QuickBooks Premier Professional Services Edition
Create proposals: In addition to estimates, you can create proposals in the QuickBooks Premier Professional Services Edition. You can include estimated hours, amount, rate, class, markup, and total to your proposal.
To create a proposal in QuickBooks Premier Professional Services Edition, click on the Professional menu on your homepage, and select Create Proposals and Estimates. To complete the proposal form, you need to enter details about the product or service you wish to provide, such as class, rate, amount, markup, and total.
Set billing rates by employee: You can set any number of billing rate levels and apply them to whichever employees you choose. For example, in a legal firm, you might want to set different billing rates for partners, paralegals, law associates, and outside consultants. You can also set fixed or custom hourly rates by service item. Once you set up billing rate levels and assign them to employees, each time you create an invoice, QuickBooks Desktop will provide the rate of each item automatically based on the assigned employee.
To create a billing rate level, click on Professional and choose Billing Rate Level List. Enter the billing rate level name, and then choose from the two billing rate types:
Fixed Hourly Rate: This applies a fixed hourly rate to an employee, which can be set in the Hourly Rate field.
Custom Hourly Rate Per Service Item: Use this billing type when employees are billed at different rates based on the service being performed.
Set price levels for different services: You can set a per-hour price level and assign it to particular types of work. For example, you can create a service item for lawn care and set a price level of $50 per hour, regardless of which employee performs the service.
Set special price levels for certain customers: You can set special price levels to be applied to particular customers. For instance, you can set a friends and family special price level equal to 90% of the standard rate for all services. After assigning the friends and family rate to the desired customers, it would be used automatically when an invoice is calculated:
Assign time to customer jobs: You can enter employee time in a weekly timesheet and assign it to a particular service code and customer job. Nonbillable time can be assigned to a non-billable service item. The timesheet entry isn't only used to accumulate hours to bill but also to calculate an hourly employee's paycheck if you've subscribed to QuickBooks Payroll. Hours entered for salaried employees won't affect their paycheck.
Assign expenses to customer jobs: Just like billable time, expenses can be added to a customer invoice easily. Bills and vendor checks can be assigned to customers and jobs as they're input. Next time you issue that customer an invoice, QuickBooks will prompt you to add the unbilled expenses.
Create batch invoices for unbilled time and expenses: You can batch create invoices for unbilled time and expenses. QuickBooks will provide a screen showing all unbilled time, expenses, and mileage by job. You can select the clients you want to bill, and invoices will be generated automatically. You can also choose to select a single job and view the detail of unbilled time and expenses to bill only a portion:
Generate reports: While QuickBooks Professional Services Edition includes all the traditional financial reports of QuickBooks Premier, it also includes a list of reports that help track your billable expenses to make sure they eventually get assigned and billed to a customer or project.

Expenses not Assigned to Projects: You can refer to this list to find expenses that haven't been assigned to customer jobs.
Unbilled Expenses by Project: This report will provide a list of expenses that have been assigned to a customer's job but not yet billed to the customer on an invoice.
Billed vs. Proposal by Project: This report compares the proposed fee for a customer job to the amount that has already been billed. You can refer to this report to determine if additional unbilled time and expenses should be billed.
Billed and unbilled hours by employee and project: Here, you'll find a list of hours that have been charged by employees to a customer's job but haven't been billed to the customer.
Actual project costs detail: You can analyze this report to determine the actual cost incurred on a customer job. This is different from the amounts billed for a job. For example, while you might bill a customer $100 per hour for a particular employee, the actual project cost report will only show the amount you paid the employee, such as $25 per hour.
Customer Service and Ease of Use
Since it's desktop-based software, QuickBooks Premier Professional Services Edition requires installation and setup. The Professional Services Edition has pretty much the same interface as the General Business Edition, except for the inclusion of the Professional menu, which contains its industry-specific features for professional service firms. While it's not as intuitive as cloud-based software, it becomes easier to navigate with a little practice. To get the most out of the software, we recommend that you have a dedicated bookkeeper working with you.
If you get stuck, you can talk to a customer service rep over the phone. However, you have to send a request first and wait for them to call you. You can also browse self-help resources like blogs and videos tutorials on the Intuit website.
QuickBooks Premier Professional Services Edition Alternatives
| | | |
| --- | --- | --- |
| Best for: Professional service firms that require more than five users | Best for: Inexperienced bookkeepers who need frequent help | Best for: Tracking time realization by employee, customer, or project |
| Software from: $1,275 per year for one user | Software from: $25 per month | Software from: $6 per user, per month, plus $10 per month base fee |
Bottom Line
QuickBooks Premier Professional Services Edition helps businesses that bill clients by the hour (such as engineers, consultants, and lawyers) to accumulate hours and manage billing rates so they can invoice clients effectively. However, QuickBooks Professional Services Edition doesn't track billing adjustments by employee. Larger firms may want to use QuickBooks Professional Services for their core accounting needs while using specialized software to track employees' billable-hour realization.