Restaurant Food Suppliers: Key Suppliers & How to Open Accounts
Restaurant food suppliers keep restaurants stocked with safely produced and transported foods and beverages. Ordering from suppliers gives restaurants price breaks on staple ingredients, prevents them from paying unnecessary tax on goods they intend to resell, and enables most restaurants to pay for supplies after they have earned a profit.
Food suppliers are also a key component of food safety. More than just a logistical chain that transports food from producers to restaurants, the best food suppliers ensure that foods and food-related products are prepared, tracked, and delivered safely no matter where they originate.
Suppliers for restaurants vary based on region and cuisine style. We've included all the basics to help you find the best food suppliers for your restaurant.
Mainline Distributors
Mainline food distributors carry a lot more than food. You can purchase virtually anything a restaurant needs, from blenders to condiment packets, from a mainline distributor.
These are national—sometimes multinational—brands that deliver to virtually every location in the US. Mainline distributors tend to be large brands, so they are incredibly easy to order from. In most cases, you can order online or over the phone. Most of them also integrate directly with inventory management software or point-of-sale (POS) systems that support electronic data interface (EDI) integrations, saving you hours of administrative time.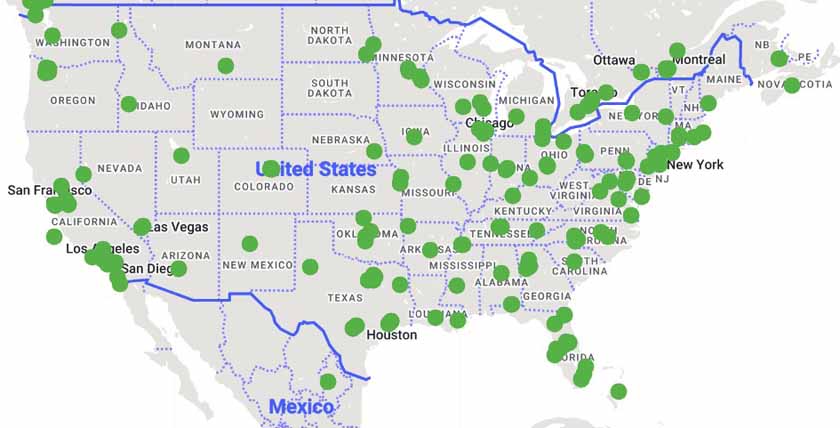 ---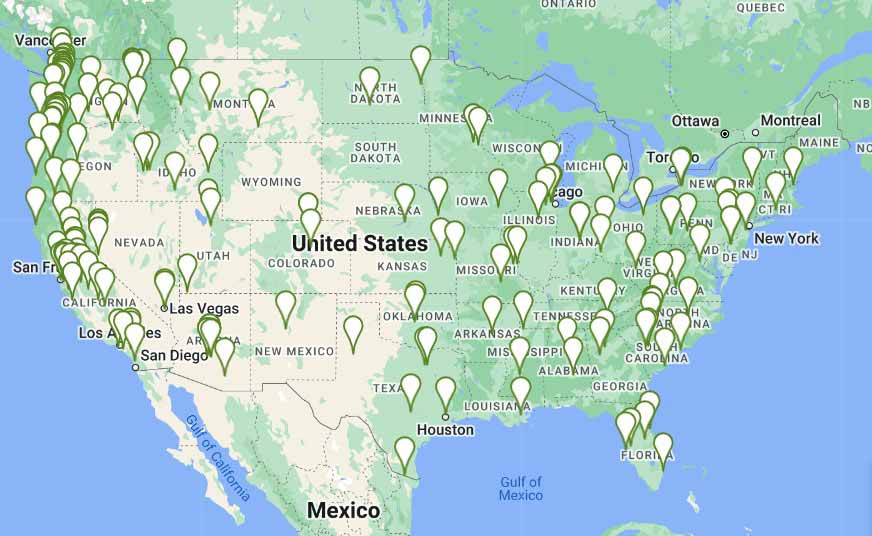 ---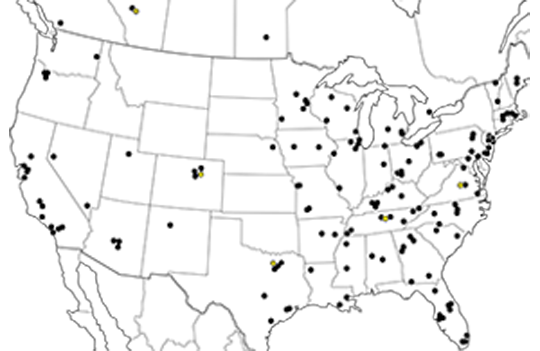 ---
The "Big Two" mainline distributors are Sysco and US Foods. They carry everything, from frozen and canned goods to meats, pantry staples, paper products, cleaning products, and to-go containers. These purveyors usually deliver once a week to small operations or rural locations, and up to two or three times per week for large operations in metropolitan areas.
Keep in mind, a "large operation" to a mainline distributor is a hospital or a college cafeteria. Even high-volume restaurants in busy city centers may only get one Sysco delivery per week. So, keeping your orders organized is important to ensure you get everything you need.
PROS

CONS

Extensive inventory from food to equipment
Does not deliver daily
Most operate nationwide
Not great for highly perishable foods like dairy products
Easy to place orders online, via email, phone, or EDI integration
When to use a mainline distributor:
All restaurants need at least one mainline distributor; however, it's hard to make a mainline distributor your only restaurant supplier. If you have limited storage space, your supplies might get lean before their next delivery date rolls around. In that case, it is a good idea to have a smaller local supplier as a backup.
Visit the most popular mainline distributors:
Perishables & Produce Suppliers
Highly perishable products like produce and dairy items are usually handled by smaller, local purveyors. These vendors can deliver daily, and generally only need 12 to 24 hours between the time an item is ordered and the time it is delivered.
The best way to find a produce supplier in your area is to ask other restaurants who they use. Or, you can look through the FoodCo Directory of U.S. Food distributors, which lists suppliers by state.
PROS

CONS

Most deliver daily
Fewer product options than a mainline distributor
Typically turn orders around in 12 to 24 hours
Prices may be higher for pantry staples
Most will source special request products for you
Not as tech savvy as mainlines; may not have online ordering or EDI options
When to use a perishables and produce supplier:
These suppliers are the best place to order fresh produce, juices, fresh herbs, milks, butter, cheeses and other items with a short shelf life.
Visit Popular Regional Perishables and Produce Suppliers:
Fish & Shellfish Suppliers
Fish and shellfish are a special food category. Because they are especially prone to carrying foodborne illness, the FDA has a list of Certified Shellfish Shippers. This list can change monthly. You'll want to order from one of these suppliers, and if you order live shellfish (lobster, mussels, oysters, etc.), you'll need to keep the control tags that come on each order until after the fish has been served.
If you sell seafood in your restaurant, choosing a seafood purveyor will be your most consequential decision. Shellfish, in particular, is prone to foodborne illness, and purchasing from a licensed seafood vendor is the best way to keep your staff and customers safe. Fin fish is also prone to mislabeling, so it is important to purchase from a respected vendor that guarantees its products.
PROS

CONS

Most deliver daily (except Sundays)
Fin fish is prone to mislabeling
Typically turn orders around in 12 to 24 hours
Prices can fluctuate widely throughout the year
Can source special orders for you
Not as tech savvy as mainlines; may not have online ordering or EDI options
When to use a fish and shellfish supplier:
When you serve fresh seafood, it is better to purchase from a licensed supplier than an unlicensed seller due to the increased risk of foodborne illness in fish and shellfish.
Visit Popular Regional Seafood Suppliers:
Restaurant Beverage Suppliers
Most beverage suppliers specialize in either non-alcoholic beverages or in beer, wine, and spirits—though in some regions, you can get your beer and soft drinks from the same vendor. In most cases, however, you'll get the best deals if you spread your beverage business between a few companies. If your restaurant has a bar, you'll definitely need multiple vendors, since liquor supplies are more tightly regulated than soft drinks.
You don't need a wholesale coffee supplier. You can easily purchase coffee from a mainline supplier, and if you don't have a full-scale coffee program with espresso beverages, that may make more sense. But many restaurants choose to work with smaller roasteries or specialty coffee vendors.
Consumers are increasingly knowledgeable about coffee products, and partnering with a respected, visible coffee brand can drive coffee sales. A wholesale coffee vendor may also offer services like creating a signature blend for your restaurant or loaning you coffee equipment, like brewers and espresso machines.
If at any point you choose to do business with another coffee purveyor, however, you must be prepared to return this equipment. Many roasters also offer complimentary staff training and equipment support to their wholesale clients.
PROS

CONS

Free staff training
Most only ship; local delivery is not common
Loaned or leased brewing equipment
Not a great fit if coffee is not your focus
Sales boost from offering a popular brand
Not as tech savvy as mainlines; may not have online ordering or EDI options
When to use a wholesale coffee supplier:
If you offer a full complement of coffee beverages, from brewed coffee to espresso drinks, a coffee wholesaler makes sense. If you sell a lot of coffee and want a signature house roast, a wholesaler is your best bet.
Visit Popular Coffee Wholesale Suppliers:
---
Soft drinks are in a specialized category with its own distribution system. Just like coffee companies, the "Big Two" soda companies, Coca-Cola and PepsiCo, will usually provide your restaurant with some complimentary equipment to make it easy to serve their products. To find the sales representative in your area, it is best to reach out to those brands directly through their websites.
PROS

CONS

Complementary or low-cost equipment
Deals are exclusive; you're either a Coca-Cola restaurant or a Pepsi restaurant
Sales boost from offering a popular brand
Not worthwhile if you don't serve a lot of soft drinks
Usually only deliver once per week
When to use a soft drink supplier:
If you plan to serve soft drinks from a drink dispenser or soda "gun," a soft drink supplier will help you save some money on equipment and supplies. A soft drink supplier is also a good fit if you want to sell ready-to-drink (RTD) soft drinks and don't mind customer-facing refrigeration units with beverage branding.
Visit Popular Soft Drink Wholesale Suppliers:
---
Alcoholic products have different licensing and regulations than food products, mostly due to the historic imprint of Prohibition. Liquor control laws establish three tiers for alcohol purchases: manufacturers, wholesalers, and retailers. Manufacturers must sell their products to wholesalers or importers, and retailers purchase beer, wine, and spirits from these distributors.
Manufacturers, wholesalers, and importers are licensed by the federal government, while retailers are licensed by the state where they operate. Restaurants are considered retailers in the three-tier system.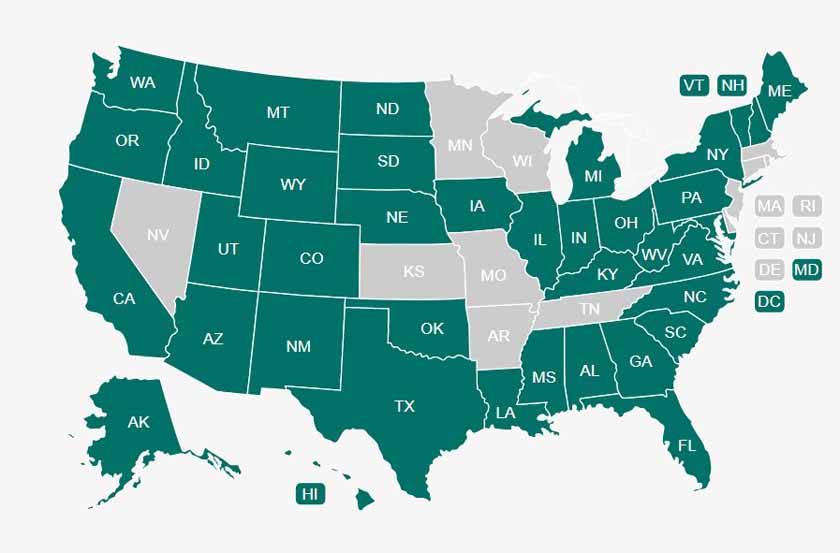 ---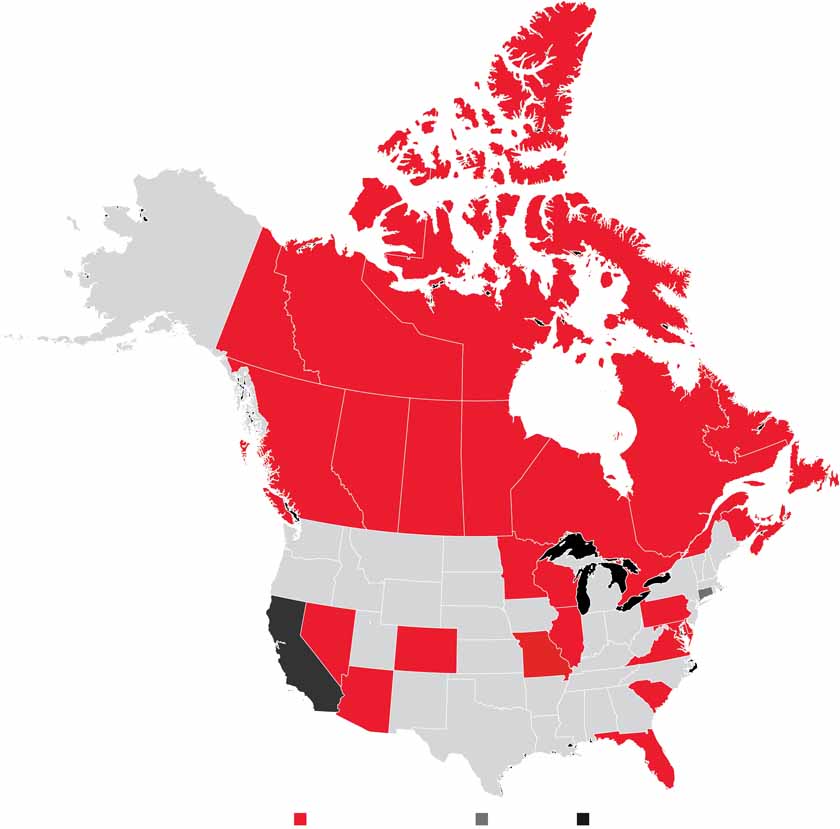 ---
Just as with food products, spirits suppliers come in all sizes. Large companies like Southern Glazer's Wine and Spirits and Republic National Distributing Company supply a wide range of wine, beer, and liquor products at all price points. Smaller distributors tend to have more local and specialty products. Some spirits suppliers only sell wine, beer, or liquor. Depending on your restaurant type, you may work with several spirits distributors to cover all your bases.
PROS

CONS

Offer a wide variety of imported and domestic products
Typically only deliver once or twice per week
Can get allocated bottles of specialty spirits
Sales reps can be pushy
Contracts are non-exclusive; you can work with many vendors
When to use a Beer, Wine, and Spirits Supplier:
When you need a wide range of beer, wine, or spirits, you need a beer, wine, and spirits vendor—there's no way around it. There are a lot of great options, but stay mindful of your customer base. Sales reps can try to push the latest products to meet their quotas, and they may not be a fit for your brand.
Visit Popular Beer, Wine, and Spirits Wholesalers:
---
Specialty Ingredient Suppliers
Imported Italian cheeses, Indian curry spices, Korean chili oils, Vietnamese noodles, specialty pastries, and signature meat cuts are all things that may fall outside the range of full-line suppliers. These purveyors can best be found by asking restaurants of a similar style where they source their ingredients. Some suppliers may be storefronts, while others are primarily ecommerce operations.
PROS

CONS

Find hard-to-source ingredients
Can be pricey
Support creative menu development
Stocks can be limited or even allocated
Small vendors are typically eager to source special requests
Many do not offer local delivery, only shipping
When to use a specialty supplier:
A specialty purveyor may be your only choice for obscure imported or hard-to-source ingredients like rare chile pastes, handmade fresh cheeses, or items like jamon iberico that are only available in limited quantities.
Visit popular Specialty Suppliers:
Farms & Farmers Markets
A relationship with a local farmer comes with options for customization. Small farm producers are usually eager to grow new crops if they know they have a buyer for them. If you work with a local farm, it is important to confirm that they have the proper business licenses and are registered with the appropriate agency—either the USDA or FDA—that oversees food safety for their product type.
The chef chatting while filling a basket with fresh produce from the local market is a great image for any restaurant. Potential customers shopping at the farmers market will see how sincere you are about the quality of your produce. It can also help build a community of farmers that are excited about your restaurant. As a bonus, buying from the same farmers repeatedly usually ensures they will start to hold the best produce aside for you.
PROS

CONS

All produce is local and seasonal
Can be pricier than mainline distributors
Can request custom crops just for your shop
Stocks are limited; you need to rise early to get the best
"Local" is a selling point
Some don't offer local delivery, you'll need to pick up your orders
When to use a farm or farmers market:
When your menu hinges on local, seasonal ingredients, farms and farmers markets are your best bets.
Find local farms and farmers markets:
Cooperative Buying Clubs
Another option for restaurant supplies is to join a cooperative buying club, or co-op. These are organizations of independent restaurants that all agree to order from the same vendors. By pooling their business, they are able to access rebates and bulk pricing rates typically only available to larger chains and restaurant groups. Some co-ops have fees to join, while others cost nothing but require members to order a preset amount from the co-op's partner vendors. Most co-ops are designated as nonprofit organizations.
You'll get the biggest benefit of joining a co-op if you place as many orders as possible through the group's partners. So before committing to a co-op, check their preferred vendor lists and make sure your needs are covered.
PROS

CONS

Gives small restaurants the buying power of large chains
Vendor selection might not be a fit for your business
Built-in network of fellow restaurant owners
Smaller restaurants may struggle to meet order minimums
When to use a cooperative buying club:
If you are a small, independent restaurant trying to control costs and need few specialty ingredients, a cooperative buying club can be a great solution for you. If you have specialized needs, like a need for large amounts of Greek or Japanese ingredients, look for a co-op of similar style restaurants.
Visit Popular Cooperative Buying Clubs:
How to Create Accounts With Restaurant Food Suppliers
Restaurants must open an account with individual suppliers to purchase from them. Smaller operations with a limited credit history may, initially, be required to pay their vendors immediately upon delivery of products. Over time, however, most restaurants in good standing with their vendors are extended a term of seven to 30 days to pay their purveyors.
Before opening an account with a purveyor, there are several things to consider. The cuisine you serve, available storage space, and sales volume help determine what products you need.
Here are eight specific steps to follow to find food suppliers and open accounts:
Sit down with your menus—or even better, your recipes—and write out all of the ingredients you need to prepare each dish. If you have a chef or manager on your staff, this is a great place to apply a team effort. The goal is to have a comprehensive list of every food and beverage ingredient you must have on hand.
Don't forget baseline ingredients (like salt) and equipment (like to-go containers and toilet paper). Make it detailed; if the chef wants onions to come quarter-inch diced and shrimp to be a specific size, list it that way.
---
Create overall categories like meat, produce, dairy, spices, staples, beer, wine, liquor, non-alcoholic beverages, cleaning supplies, and paper supplies. Organize your ingredients list into these categories.
---
Note the size of the available storage for different types of products. You can't buy 100 pounds of frozen beef if your freezer can't hold it. Your available storage will limit how much of an item you can safely order at one time.
---
You may not have freezer space for 100 pounds of frozen meat. If you sell 800 orders of your signature meatloaf per week, though, you might need that much meat to keep up with sales. Comparing your sales volume to your storage capacity will help you determine if you need to order a mix of fresh and frozen products, or request more than one delivery per week to keep pace with your business. If a vendor can't meet these needs, you'll know they aren't a fit for you.
---
Look for vendors in your area that supply restaurants with the types of items you need. You can reach out to nearby restaurants to ask who they use for certain products. Some restaurants are secretive about their vendor lists, so don't be afraid to enter spy mode. Spend some time watching loading areas and take note of what trucks you see delivering. You can also use wholesaler directories like the FoodCo Wholesale Food Distributors directory. Ideally, you want two to three options for vendors in each category.
---
Once you have your options narrowed, call or email each prospective vendor to set up a meeting. Be prepared with your list of supplies, as well as questions for the supplier.
You'll want to know their:
Delivery schedule
Order procedure
Terms for extending credit
In this meeting, you should also ask for their catalog, credit application, and some references from restaurants that they currently supply.
---
It is rare for a single vendor to be perfect. You need to consider what prices, product offerings, and ordering and delivery timelines fit best with your operation. Take the time to contact the references the purveyor provided.
Preliminary meetings with vendors can feel like negotiations. The sales rep is trying to sell you as much of their product as possible, and you are trying to spend as little money as possible to get what you need. Let the reps know that you are weighing several options, as well as what your deciding factor is. If the best price is your bottom line, say so. You are proposing a long-term business relationship, so be clear about your needs.
Depending on your expected business volume, some vendors may propose a Preferred Supplier Agreement (PSA). A PSA gives you a price break if you agree to purchase specific items only from this preferred supplier. These agreements can save administrative time, but you should have your lawyer look over a PSA agreement before you sign it to ensure that the terms are in the best interests of your restaurant.
---
Once you have identified the vendors you want to work with, you typically must complete a credit application to open an account. Even if your first deliveries are paid in cash, purveyors need your business information to create and track your orders and deliveries. It also speeds up the process should they decide to extend credit in the future.
Most credit applications ask for general information about your business, such as:
Tax ID number
Shipping address
Billing address
Length of time your business has been operating
Whether you own or lease your business location
If you lease, the address and contact information of your landlord
Bank account information
Names of any business partners
Before meeting with vendors, create a single sheet document that has all your credit application information on it. Having all of your information in one place can help speed your credit application process.
---
Tools for Managing Restaurant Suppliers
Wrangling restaurant food suppliers is an ongoing restaurant management process. If your restaurant is very busy or you have more than one location or a slim administrative staff, it can be difficult to stay on top of your vendor orders and invoices. It's a lot of information to process. Some POS systems, like Lightspeed Restaurant, include vendor management as part of their built-in inventory tracking system.
There is also third-party inventory software that integrates with several different POS systems and offers vendor management, along with menu costing tools. If all you need help with is locating vendors, you can try a database app that supports a searchable supplier database with ordering tools. We list some of our top software recommendations in the table below.
| | Inventory Management | Point of Sale | Supplier App |
| --- | --- | --- | --- |
| What it does | Tracks your orders and ingredient usage; prompts you to place orders when stock is low. Can send orders directly to suppliers via an EDI integration | Built-in inventory module tracks ingredient use, prompts for orders when stock is low, emails orders to vendors, and tracks physical inventory counts | Smartphone app with searchable database of restaurant suppliers and a platform for placing orders |
| Example Provider | MarketMan | Lightspeed Restaurant | Rekki |
| | | | |
Restaurant Supplier Frequently Asked Questions (FAQs)
Restaurants buy their food supplies from wholesale distributors that deliver directly to the restaurant. These distributors can be a large purveyor, like Sysco and US Foods, or they may be smaller produce or meat suppliers that operate at a local level. Some restaurants also choose to buy some supplies from local farmers markets, though virtually all restaurants will have an ongoing relationship with a large, mainline supplier.
---
Sysco is hands-down the largest food distributor in the US. It operates in all 50 states and 90 countries. Choosing a company to do business with will largely depend on your location; if you are in a large market, you might have several options for a full-line distributor, such as US Foods, Performance Food Group, or Gordon Food Service. More remote locations may only have access to one. No matter where in the US your restaurant is located, though, Sysco is a likely place to start looking for your full-line supplier options.
---
There are several steps to choosing the best food supplier for your business. First, you should analyze your needs: what types of food supplies you need, what quantity, and how often you need deliveries. Then, look at which distributors operate in your area. The International Foodservice Distributors Association has a website with a map of all of its members, which is a good place to start.
From there, it is a good idea to compare a few distributors for price, quality, delivery schedule, and other parameters that may impact your business. Most restaurants open accounts with several distributors, depending on their supply needs. Restaurants that buy directly from farms or farmers markets tend to have more vendors than those that do not.
---
Bottom Line
The restaurant industry works primarily with products that are highly perishable, creating a need for a full-spectrum plan to continually resupply your business. Assess your supply needs, and then meet with sales representatives from multiple companies to find the best fit for your business. If you need help managing your administrative tasks, tools like inventory management or POS software can help you place and receive orders with vendors.