What Is Sales Enablement? Definition & How To Implement It
Sales enablement helps empower sales teams with the right tools, knowledge, and processes to engage with leads and customers effectively. This keeps their sales pipeline full, improves efficiency, closes more deals, and ultimately increases revenue. In this article, we define what is sales enablement, explore how to use the sales enablement process, and provide examples of resources you can use to help your business grow.
Why Sales Organizations Need Enablement Plans
Sales enablement makes a sales team more productive by providing them with a means to reach and surpass individual and team sales goals. This is done by offering resources like software tools, knowledge, and marketing content that allow them to do their best work. Effective sales enablement plans also help you optimize your operation by looking for ways to remove any procedural barriers that might slow down the sales process.
For instance, to "enable" your sales team to perform better, you might find researching, prospecting, and introduction takes too much time away from your account executives. Therefore, you decide to adjust your operation by hiring an inside sales team for those tasks or outsource your lead generation efforts to remove those time roadblocks.
Typically, the sales management or executive leadership team leads the sales enablement campaigns. However, team leaders can also informally take charge any time a sales rep on their team asks for advice or solutions to better their job performance.
How to Implement a Sales Enablement Plan in 4 Steps
Sales enablement is crucial to hitting revenue goals and should be included in your sales plan. It should be an ongoing practice to constantly improve your entire sales system.
Here is the sales enablement process in four steps:
1. Assess Your Current Sales Operation
In the first step, determine what can be improved within your sales department. This could be a certain stage of the sales pipeline, a specific task (or set of tasks) that are time-consuming, or skills your sales team seems to be lacking. While you can do formal assessments, this step also occurs any time a sales rep asks for advice or ways to improve their performance.
When analyzing the sales process, your objective is to find bottlenecks that are slowing down your ability to close deals. Do this by evaluating pipeline conversion rates to see if any particular stage has poor conversion rates or if leads spend a lot of time in a certain stage. You can determine what qualifies as substandard with a direct comparison to another sales team, time period, or industry standard.
Customer relationship management (CRM) software such as Zoho CRM lets you easily track your pipeline performance in real time. Conversions, lead progress, and contextual information broken down by lead source or region can be found on the system's dashboard or using the reporting features.
For evaluating repetitive, mundane, or time-consuming tasks, acquire feedback from those involved in the task to see which aspect makes it so slow or burdensome. For example, data entry is a substantial part of a salesperson's job. It is also an easy task to "enable" by using sales automation tools or restructuring the sales system that has become tedious.
2. Determine Your Sales Enablement Resource Capacity
Once you've assessed your sales operation, decide what kinds of resource restrictions are in place that may prohibit certain enablement solutions. Ideally, you can go through the sales enablement process with unlimited budget capacity and time. But in reality, you're limited to how much you can spend and the number of hours you can commit to implementing sales enablement solutions.
During this step, most managers or business owners might only consider the financial aspect of improving a sales system. However, when you're considering implementing new software, outsourcing a business function, or creating marketing assets for your sales team, it also takes time to do things like research solutions, hire a team or service provider, install and learn how to use software, onboard a team, or design a new asset.
Time is also crucial when your enablement process involves providing new knowledge to your sales team. One-on-one coaching and participating in sales training also takes time out of a manager and sales rep's day, keeping them away from their usual activities. Keep in mind, however, that any sales enablement campaign should be treated as an investment—so while it will initially slow down the operation, it will eventually improve making your sales operation more effective.
3. Plan Out Potential Options
Once you know where improvements need to be made and how much time and money you can invest on sales enablement, start laying out potential resources to pursue to empower your team. Below is a list of typical sales enablement solutions to consider depending on your needs:
Marketing assets: Branded materials, resources, or events that showcase thought-leadership or offer information about your company, products, or services. Common examples include whitepapers, webinars, product demo videos, and brochures.
Sales training: Courses, modules, coaching, or other classes used to help learn or reinforce a sales topic or technique to improve performance.
Sales technology: Standalone software or tools built in with a customer relationship management (CRM) system that help manage and organize data, automate workflows and tasks, or make it easier to complete a specific sales activity.
Operational adjustments: Structural changes to your sales operation to save money or improve productivity. Common examples include outsourcing sales activities to a service provider or adjusting the roles on a sales team to manage other tasks.
4. Implement Sales Enablement Solutions
Once you've decided which areas to focus on, collaborate with your sales personnel and leaders to select the best solution for your unique circumstances. Operational adjustments are generally the most expensive option as it could require hiring new employees. It can also be complicated if you're making substantial changes in the procedures your veteran reps are accustomed to.
If you created new marketing assets, make sure your sales reps know how to access them and understand the information being presented. Also, have a plan to increase sign-ups or downloads if you're utilizing thought-leadership resources such as webinars or whitepapers to generate more leads.
For any sales technology adoption, you also need a plan to get everything installed, integrated with your current applications, and have your users taught on setting up and operating the features. For more insights on how decision-makers can best implement new technology and get employees comfortable with it, check out our article on six ways to increase CRM adoption.
Small Business Sales Enablement Software Examples
In most cases, subscribing to a software product makes it easier and cost-effective to enable sales teams. Here are some common sales tools and enablement resources you can provide your team:
Customer Relationship Management Software
CRMs give you a centralized system to store lead information, communicate with customers, and manage sales opportunities. Many other sales enablement tools integrate with a CRM system so you can automate tasks and manage sales activities all in one place—making your team more efficient and organized. Popular products to consider, particularly for sales enablement for small businesses, include HubSpot, Pipedrive, and Freshsales.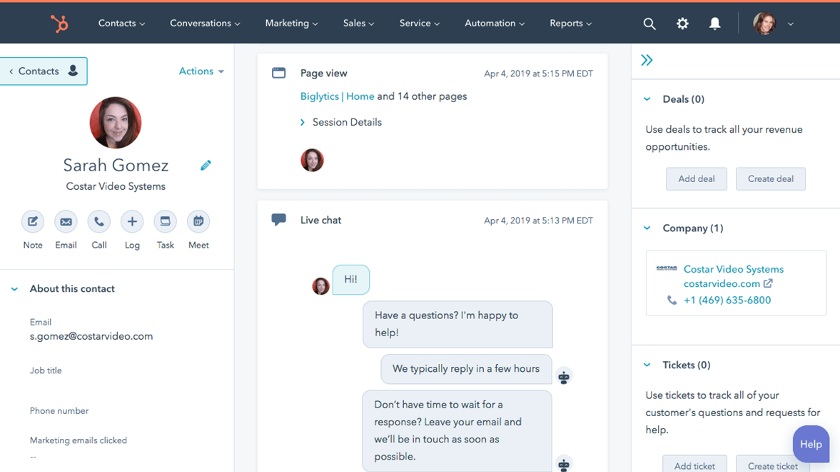 ---

---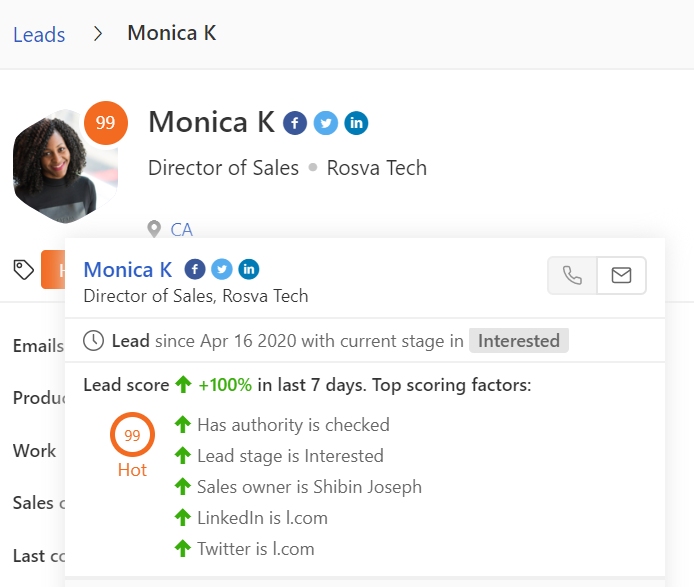 ---
Sales Automation Tools
Workflow automation or artificial intelligence (AI) tools let you put certain repetitive tasks on autopilot that you'd ordinarily do manually. For instance, rather than manually sending follow-up emails to nurture your leads, you can use an automation platform like Mailchimp either on its own or by integrating it with your CRM software. This tool lets you put together a recipient list and then configure rules for deploying email campaigns based on timing or behaviors.
Appointment scheduling can also be a mundane task for sales reps in which automation would be useful. Calendly is a tool that lets you create appointment parameters based on your calendar preferences and meeting type. You can send a scheduling portal as a link for recipients to find a time that works for them. The event is then synced to the calendar of all attendees.
Data entry of lead information into a CRM system is a task reps love to automate. Most CRMs have workflow configurations where a contact or lead can be automatically added into a CRM after submitting a web inquiry or interacting with your business through email or social media. Zoho CRM, for instance, gives you the ability to design drag-and-drop workflow automations to create or update records based on actions made by the contact.
Task Management Tools
These types of applications or CRM features don't automate tasks, but they do enable you to complete activities more efficiently. Ideally, they are meant to make a salesperson's job easier through collaborative and centralized tools as well as premade resources.
Some common examples include a cloud-based, built-in telephone in Freshsales CRM to help sales reps easily make and record phone calls directly from the CRM system. Another example is Bitrix24, a CRM with project management capabilities that allows you to track tasks and their progress in relation to longer-term projects. Additionally, Canva is a popular, easy-to-use platform for creating marketing assets that also offers premade, professional-looking templates.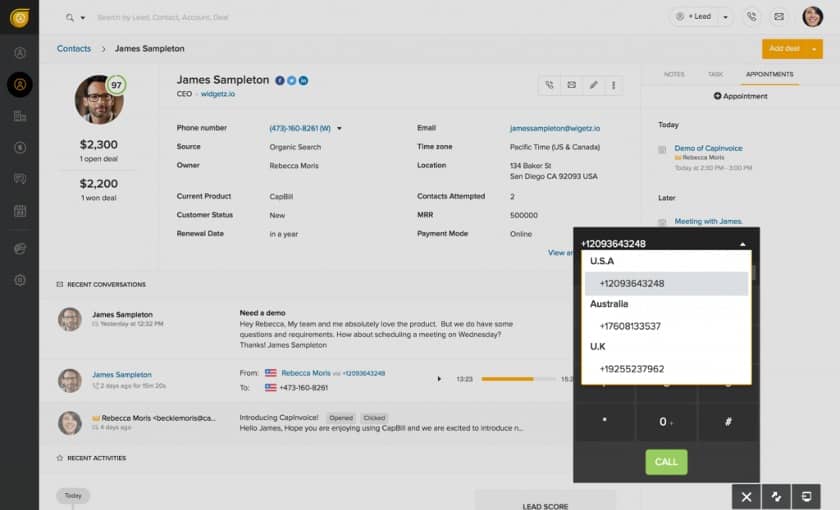 ---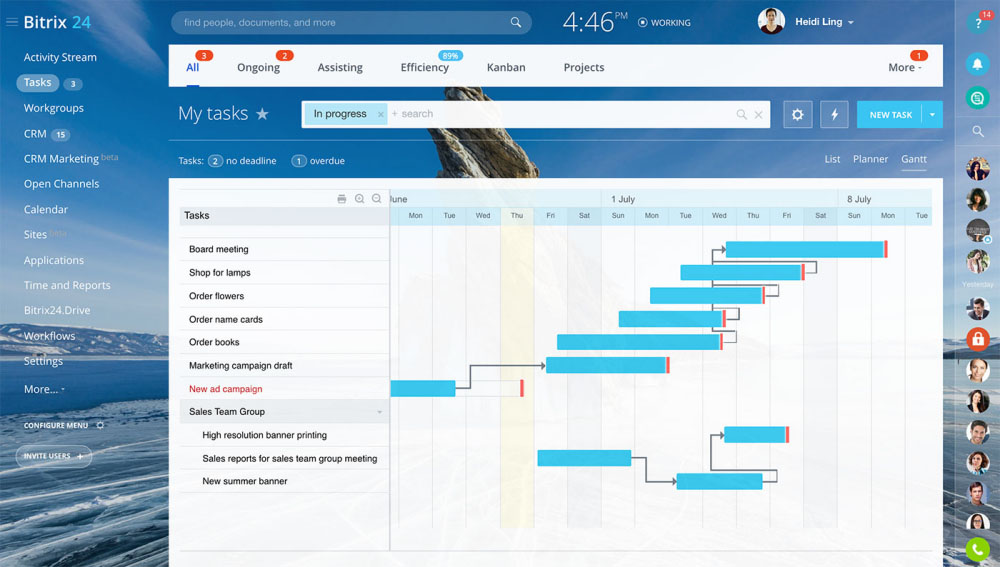 ---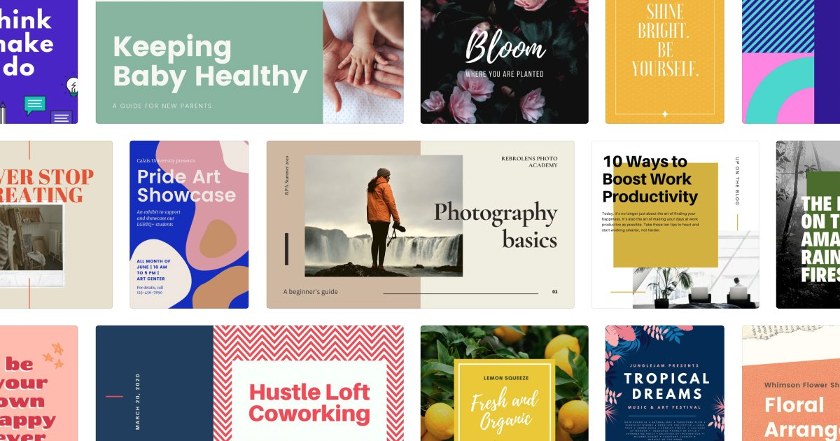 ---
For more products you can use to make your sales teams more proficient and effective, check out our picks for the 14 best sales enablement products with information on features, best-for scenarios, and pricing.
Sales Enablement Statistics
Want to know just how important sales enablement has become to businesses of all sizes? The stats below tell the full story:
Bottom Line
Sales enablement strategies, tools, and practices create a more efficient sales operation and a higher-performing team. Once you understand your enablement needs and resource capacity, you can begin evaluating options and implementing the right solutions to help your reps become more productive, organized, and close more deals.