Voice-over-internet-protocol (VoIP) services transmit calls as data over the internet instead of the copper wire network used by landlines. They are an affordable alternative to traditional phone systems. They also offer a wider range of features, such as automated attendants, CRM integrations, and more to enhance your telephony experience.
If you are in the market for a business VoIP service, we recommend looking at RingCentral. The service offers a wide range of call management features and also comes with modules for video conferencing and an automated attendant to greet and route your callers. They also offer a 30-day money-back guarantee so that you can try the system out for yourself before committing.
What Type of Business Phone Service is Best for You?
How VoIP Phone Systems Work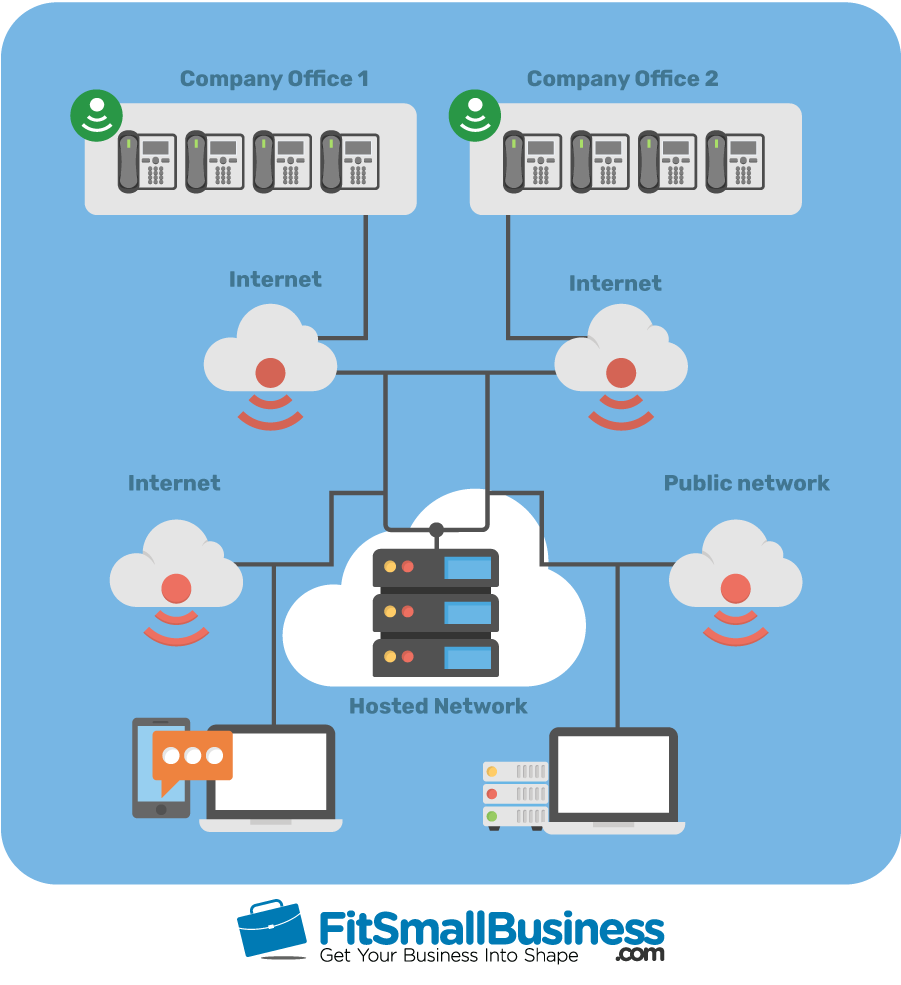 In basic terms, VoIP technology works by converting a voice signal into digital data that is transmitted over an internet connection instead of the copper wire network that has been used for more than a century. The signal can either be sent to another internet-based service, or it can be converted to the public switched telephone network (PSTN). If you've ever used the audio versions of apps like Google Voice, Facebook Messenger, WhatsApp, and Skype, then you've already implemented VoIP technology.
Digital voice data automatically converts to a regular signal when calling a regular telephone, so VoIP calls can be made to any phone number, including those on smartphones, landlines, and other internet-based phone services. With that in mind, most providers charge an additional per-minute rate for international calling. Apart from that, VoIP systems work in a very similar fashion to most other business phone systems.
Making a call with a VoIP service requires electricity as well as a reliable high-speed internet connection. You will also need a device to communicate with. Most VoIP vendors provide mobile and desktop apps for calling, and you can use your device's microphone and speakers for making calls. We recommend using our free VoIP speed test to gauge the overall health of your network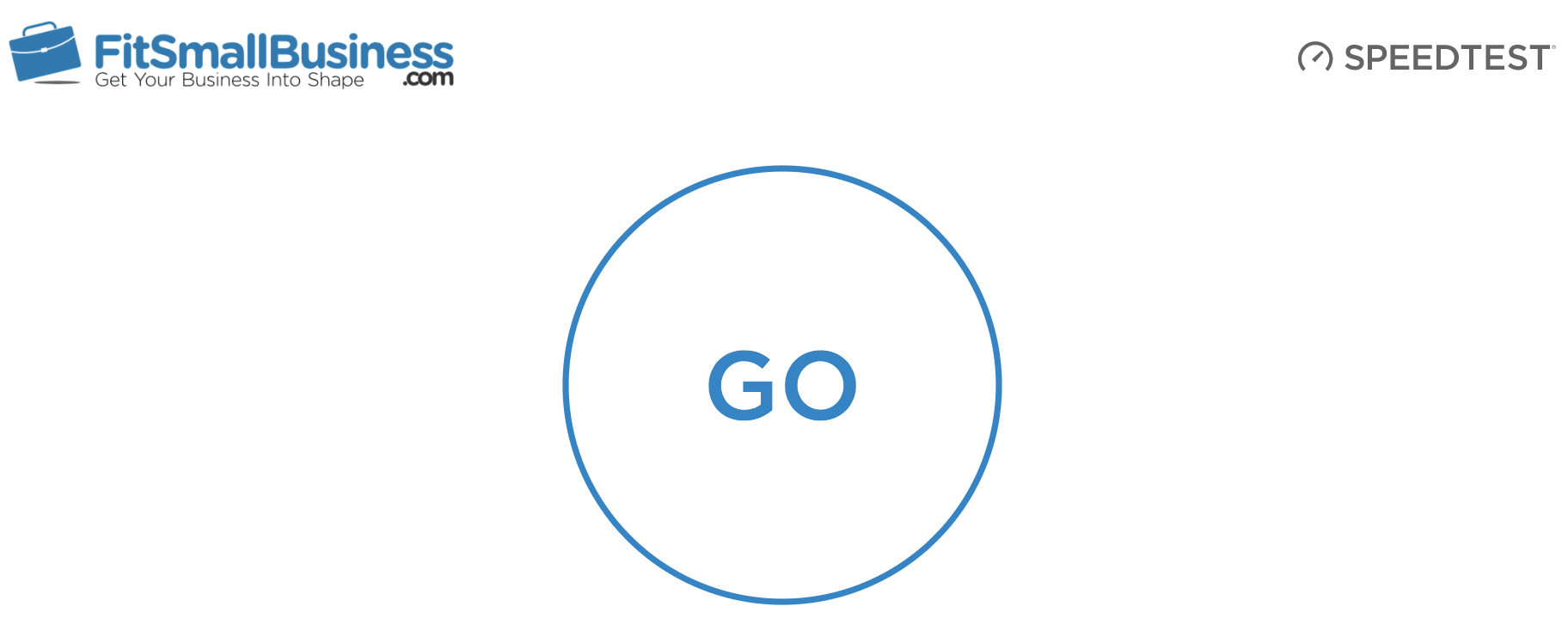 You can also buy the following hardware for your VoIP setup:
VoIP phone
Traditional phone connected to a special adapter
Headset and microphone plugged into your computer
Conference phones for team calling
Who VoIP Is Right For
VoIP services are right for any business user who wants a capable yet affordable alternative to expensive landline services. They are also an ideal fit for companies with remote workers, as the internet-based nature of VoIP systems allows workers to make calls from virtually anywhere in the world.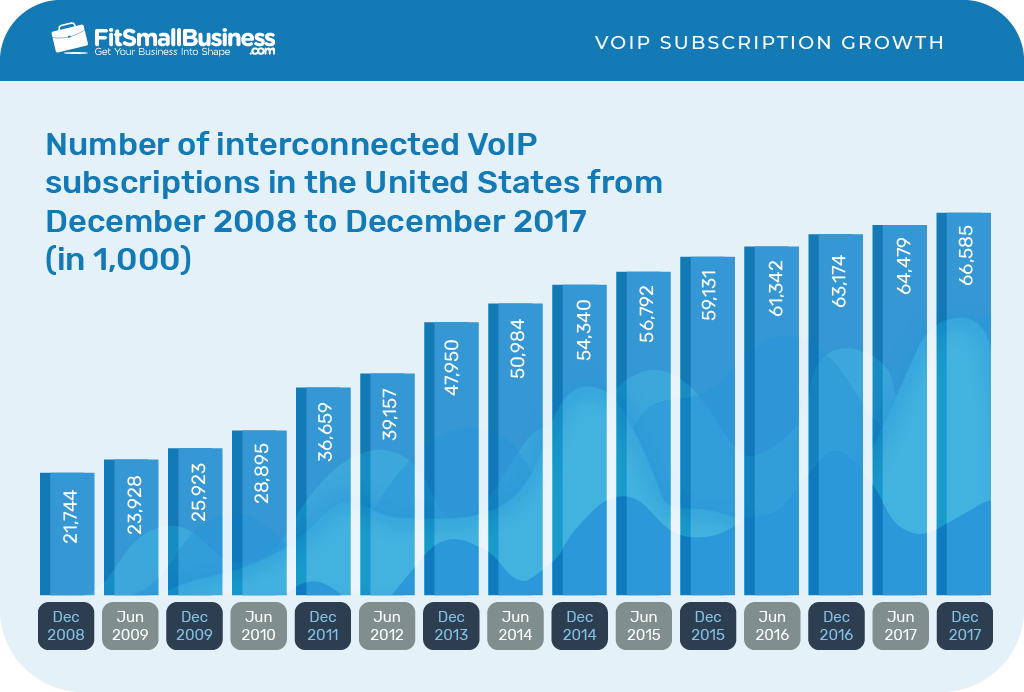 VoIP technology is especially helpful in the following environments:
Call centers: Many VoIP systems come with call queuing, call monitoring, interactive voice response (IVR), and other tools that lend themselves well to teams that have a high incoming call volume.
Sales teams: A number of VoIP services come with the ability to connect sales data with customer relationship management (CRM) platforms like Freshsales and Pipedrive, which can help sales teams do a better job of tracking prospects through the sales pipeline.
Mobile teams: VoIP systems are usually available as both desktop and mobile apps. This means that your employees can effectively take their work phones wherever they go.
Growing companies: Many VoIP providers offer a range of price plans and a la carte feature selections, so it is possible to customize the right solution for your business needs that can scale as your company grows.
If you are planning on adopting a VoIP service, we recommend downloading our VoIP checklist and going through it to make sure your organization is ready to take on an internet-based phone solution.
VoIP Phone System Costs
The cost of your VoIP service will depend entirely on what system you choose and what additional hardware you require. You can adopt a system like Phone.com for as low as $12.99 per month, while systems like Nextiva can cost as much as $55 per user, per month, depending on what plan configuration you choose. You will need to assess your own budget and unique needs, such as an automated attendant, internet fax, and other considerations.
If you are a solo worker or a brand new startup, you may very well find that most paid VoIP providers are out of the range of what you can afford. If this is the case, then we suggest looking at our guide to virtual phone systems. These services often have fewer features than VoIP and require a separate line, but they come at a substantially lower cost.
VoIP Phone System Features
Every VoIP service is going to provide you with the basic tools you need to make and receive calls, such as a dialer, address book, and modules for handling those calls. However, many vendors in the space also provide functionality that just isn't possible with a landline-based service. Options like softphone calling, auto-attendant, and CRM integration can improve team efficiency and enhance the customer experience.
Auto-attendant
Automated attendants can answer, greet, and route your incoming callers to their desired extension without assistance from any of your human employees. In some cases, auto-attendants can route calls to multiple extensions at once or forward calls to external phone numbers.
CRM Integration
VoIP phone services with CRM integrations allow sales teams to unify customer call data in a single location rather than across multiple software solutions. Many systems on the market offer integration tools for platforms like Salesforce, HubSpot, Pipedrive, and Freshsales.
Phone Number Porting
If you are an established business and have a personal attachment to your existing phone number, you can still benefit from using a VoIP system. The majority of VoIP providers offer some way to port your existing number into their service. Depending on the system, you can either do this yourself or have a customer service associate do it for you.
Free Local & Toll-free Phone Numbers
When you adopt a new VoIP service, you will have the option of adopting a new local or toll-free number with a 1-800 prefix. A local number is ideal for organizations that do most of their business within one community. However, a toll-free number can make your company look more established to customers. We recommend looking at our guide to business phone numbers for more information.
Free Local & International Calling
One of the greatest benefits of a VoIP service is the fact that it offers unlimited domestic calling to anywhere in the United States. However, 8×8 and other providers take things a step further and also offer low-cost or unlimited international calls to select countries. For example, the top-tier version of 8×8 offers calls to 47 countries around the world. As a result, VoIP phone services can represent a significant cost savings for global teams.
VoIP Phone System Providers
There is no shortage of capable VoIP systems on the market today. These services come at a variety of different price points and offer different features and user experiences. We encourage you to check out our guide to the best small business VoIP services for a more detailed analysis of these solutions and more.

RingCentral is one of the most popular VoIP providers on the market because it offers a flexible pricing structure and enterprise-class features. In addition to basic call management text messaging, RingCentral offers customers access to video conferencing and software integration features. The service ranges in price from $24.99 to $49.99 per user, per month on an annual basis for two to 19 users. Pricing goes down as you add more staff to the plan.

Nextiva is a business VoIP provider that offers standard features such as call management, virtual fax, and call recording. Advanced Nextiva packages also include one free professionally recorded voice greeting to make your phone system sound more professional to customers. Pricing for the solution ranges from $30 to $45 per user, per month for one to four users on an annual basis.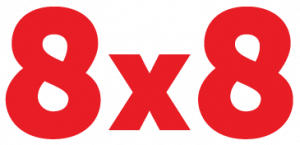 8×8, which starts at $25 per user, per month, comes with all of the standard telephony features you need to make and receive calls. It also has features such as contact center analytics that give you detailed reports on all call activity, and is noteworthy for offering unlimited international calls to up to 47 countries around the world (which can save global teams).
Types of VoIP Phones
VoIP systems are popular in part due to the fact that they are so versatile, especially when compared to traditional landline setups. Most small business users will get by just fine using their VoIP service's softphone app on desktops and mobile devices. However, it is worth noting that there is a wide range of VoIP devices on the market, including handsets, call center phones, and more.
Desktop VoIP Phones
Desktop VoIP phones work in a very similar fashion to their landline-based counterparts. These phones are dedicated hardware devices situated on one's work desk and can be used to make and receive calls. In most cases, they also support multiple lines, voicemail, three-way calling, and connectivity with a wireless headset via Bluetooth. They are popular with companies with mostly in-office staff that stay at an assigned desk.
Conference VoIP Phones
Conference VoIP phones connect to your VoIP service and offer unique features that lend themselves well to a conferencing environment. These devices, which usually look like speakers, provide controls to mute attendees, block callers, and put meeting participants on hold. In some cases, they even come with browser-based tools and offer modules for call scheduling and contact management. They are ideal for teams that often hold collaborative meetings with remote associates.
Call Center VoIP Phones
Call center VoIP phones are similar to desktop phones, but come with unique features designed to make an agent's job easier so that they can focus on delivering the best possible customer service experience. For example, interactive voice response can direct callers to the right agent the first time based on time, location, and agent expertise. They are a good fit for sales and support staff that need to accommodate a high volume of calls.
Softphones
Softphones, as the name implies, are not physical phones, but rather software-based phones that offer customers the ability to make calls on a computer, smartphone, or tablet. Softphones are usually a free inclusion in most internet-based business phone systems. They are ideal for remote teams as well as any business user who does not require advanced functionality beyond the usual business calling and texting.
Pros & Cons of VoIP Phone Systems
VoIP phone services can provide many benefits to small business users because they are affordable and offer more capabilities than landline systems. However, the fact that they require a strong network connection can be a problem for some organizations. Voice quality can also be an issue at times.
Pros of VoIP Phone Systems
Portable: VoIP services transmit calls over the internet, so you can access and use your work phone from virtually anywhere with a network connection.
Feature-rich: The fact that VoIP services work over the internet allows for advanced features such as software integrations and video conferencing.
Cost savings: VoIP services usually come at a far lower price than landline systems and offer additional savings like unlimited domestic calling.
Cons of VoIP Phone Systems
Requires internet: The fact that a VoIP service requires a stable, fast internet connection means that it could be unfeasible for rural businesses and other organizations that do not have access to premium internet packages.
Requires electricity: Unlike a landline service, VoIP phone systems require a constant connection to the power grid in order to work. If you are in an area that suffers frequent power outages, then VoIP might not be a good fit for you.
Call quality can be spotty: Even under the best of circumstances, your VoIP systems connection can be subject to packet loss, inconsistent speeds, and other common network issues. This can affect call quality.
Bottom Line: What Is VoIP?
VoIP services provide an affordable, powerful alternative to older business landline systems. VoIP is more popular than ever, and its market share will continue to grow in the coming years. Choosing the right VoIP service for you is an important step and will require you to assess your own unique needs and financial readiness.
We recommend RingCentral to any small business customer seeking an affordable, feature-rich phone service. The provider offers advanced features like voicemail-to-text, video chat, and more. Go to RingCentral's website to try the platform with a 30-day money-back guarantee.