Rippling PEO Review: Is It Right for Your Business?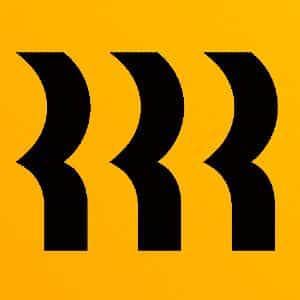 What We Recommend Rippling PEO For
Our experts have demoed and reviewed dozens of payroll and PEO (professional employer organization) services. Some of them seem to run together due to the similarities—but that's absolutely not the case with Rippling's PEO. From the icon-based interface to the smooth onboarding that includes hardware and third-party app registrations, Rippling stands out. In fact, it ranked No. 2 in our evaluation of the best PEO companies. It has a lot of modularity and works to keep the technology running smoothly.
In short, Rippling PEO is best for:
Multistate organizations: Rippling automatically completes registrations for all state and local counties. Many other PEOs, like Justworks, will send you to a directory or help article that will teach you how to complete these registrations on your own.
Startups subject to change: Young businesses go through many changes on their quest to major growth, and Rippling PEO is designed to support that. The software's modular nature makes it easy to add—or subtract—functions as your requirements change. With the click of a button, you can easily switch from its PEO service to just the HR software (if you get too big) or vice versa (if you're in the right growth stage). To learn more, read our general Rippling review.
IT and tech-heavy businesses: Rippling makes it easy to onboard computers and software, and Rippling PEO was created with the tech industry in mind.
Businesses that work with a lot of different software: Rippling integrates with over 500 different add-ons across all business tools, which help business owners manage everything from design and collaboration to finance, legal, and IT. There are also integrations that can help with office management, sales, and marketing.
When Rippling PEO Would Not Be a Good Fit
If a PEO is not the best fit for you, consider a traditional payroll service. Our guide to the best payroll services evaluates top providers to help you choose the best solution for your small business.
Rippling PEO Overview
PROS

CONS

4.8/4.9 out of 5 stars reviews by users—super easy to use
Not IRS or ESAC Certified
Can easily turn the PEO service on and off
Phone support not immediately available
Software Integrates with over 500 apps
Flexible pay dates
Rippling PEO Pricing
Rippling's HR and payroll software is sold on a modular basis, with pricing starting at $18 per employee, per month.* This includes Rippling's core workforce management platform (costs $10 per employee, per month) and payroll add-on ($8 per employee, per month).
Rippling's PEO platform is entirely a la carte, giving customers the flexibility to add features individually that they will need to run their business. Some of those modules include:
Employee benefits: $6 per employee monthly
Flex HSA/FSA and commuter benefits: $6 per employee monthly
HR help desk: $100 per month
App management: $8 per employee monthly
Device management: $8 per employee monthly
*Pricing is based on a quote that we received.
Rippling PEO Features
Since Rippling platform is a la carte, meaning you can utilize any of its features with or without use of the PEO service, many features are consistent whether you use Rippling's standard HR product or Rippling's PEO. However, there are a few unique aspects of Rippling's PEO offering that are worth mentioning.
Payroll
Rippling offers full-service payroll and tax filing services (federal, state, and local taxes), including year-end reporting (W-2s and 1099s). It tracks PTO, handles deductions, and pays garnishments.
Processing payroll with Rippling's PEO is easy and painless. There are a couple of features that are unique for a PEO that Rippling is able to offer, including:
Rippling PEO takes care of your new hire paperwork filing for you and handles taxes not only in all 50 states but internationally.
Rippling's user-friendly platform allows employers to run payroll themselves, from start to finish. Many other providers (such as TriNet) allow you to get through the entire process on your own, but then require you to submit your payroll data for approval, to be processed by someone in-house.
Benefits Management
Rippling's PEO platform can let you work directly with major insurance carriers to get group plans comparable to those of Fortune 500 companies—and at a price you can afford as a small business.
It integrates benefits into its platform, making it easy for employees to enroll and make changes, plus deductions are configured automatically into payroll. Rippling manages the benefits, so all you need to do is select the plans to offer to your employees.
Some of the benefits offered include:
Medical, Dental and Vision Insurance
FSA/HSA/Commuter Benefits
ACA and COBRA administration
To learn more about all of Rippling's great features (hiring tools, time and attendance, employee portal, customer service, etc.) that you'll get access to, check out our Rippling review.
Rippling PEO Ease of Use
Intuitive, easy-to-use payroll processing
Excellent integration between systems and third-party apps
Team of assigned HR advisers
Single sign-on to all apps through the Rippling software
Rippling PEO reviews indicate that users find the platform extremely easy to operate. The interface is intuitive, with menus for the main functions and icons for both Rippling and third-party apps. In this way, you can access any app that's integrated with Rippling right in the program.
Rippling shares information easily across applications, so you don't have to re-enter data. It takes a modular approach to features, so you can add, activate, or deactivate tools as needed. Rippling does not offer dedicated reps, although you can contact its HR experts.
What Users Think About Rippling PEO
| Users Like: | Users Don't Like: |
| --- | --- |
| Very simple to navigate | Need better reporting features |
| Feature-rich, but easy-to-use | Phone customer service costs extra |
| Great customer service | |
Users rated Rippling at a solid 4.8/4.9 out of 5 stars, the highest-rated app we've reviewed. Reviews included customers of the payroll and HR software and the PEO services. Overall, users love the ease of navigation and how well it integrates with other software. Employees say the portal makes it easy to request PTO and even see the different types of PTO taken. One reviewer praised the technical excellence but added that Rippling is moving toward a more "human-centric" approach, improving communications with customers.
Top Rippling PEO Alternatives
| | | |
| --- | --- | --- |
| Best for: Small businesses wanting easy, inexpensive PEO services | Best for: Best for businesses needing diverse benefit options | Best for: Best for growing businesses wanting the expertise of a big PEO |
| Base monthly fee: Starts at $59 per employee | Base monthly fee: Custom | Base monthly fee: From $85 per employee |
| | | |
Bottom Line
Rippling PEO is a highly modular, brilliantly intuitive PEO solution with excellent benefits and good service. It's recommended for tech companies or those that need a lot of third-party apps that may influence payroll. Contact Rippling for a demo and pricing.