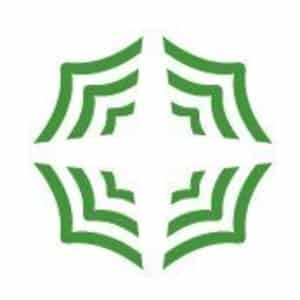 Insperity is a comprehensive PEO service with HR, payroll, benefits, training, and education packages, plus much more. It does not quote prices until it has a full HR team evaluate your business, but sources indicate it may be pricier than other services. Nonetheless, it has high customer satisfaction and a lot to offer businesses needing to outsource their HR.
What We Recommend Insperity For
I've researched dozens of PEOs and payroll services, and Insperity impressed me with its customer service, focus on employee engagement and learning, and enterprise-level benefits. Its pricing is not posted on the website and they are not able to provide estimates on the phone as pricing is customized. However, the prices on third-party websites were on the high side, but the software got great reviews from employers and employees. Plus, it ranked in our top PEO services guide.
In short, Insperity is best for:
Mid-sized businesses focused on employee development: From employee rewards programs to self-paced courses, Insperity excels in engagement, productivity, and employee learning programs.
Small businesses in high-profit margin industries: Insperity may be more expensive than many PEOs, but it offers a lot of benefits. Businesses with high-profit margins, like tech companies, and a small workforce may find the solution cheaper than hiring an in-house HR professional and usually enjoy getting enterprise-level benefits packages regardless of their size.
Businesses wanting a qualified HR contact for employees without hiring one: User reviews said employees found it easy to contact Insperity with benefits questions. Managers with HR concerns have a direct line to their Insperity HR team.
When Insperity Would Not Be a Good Fit
Companies that want basic onboarding support and payroll processing: You'll most likely spend more than necessary hiring a PEO for services you can get from simple software. If you want basic HR and payroll functions without benefits management, consider HR payroll software.
Microbusinesses with only a few employees: Insperity only works with businesses that have five or more full-time employees; if you have less than that check out our best payroll software for small businesses.
Not quite sure what a PEO is? We have an in-depth guide on PEOs that explains what they can do for your company.
Insperity Overview
PROS

CONS

Employees can contact Insperity about HR issues directly
Getting a quote requires a Zoom meeting and evaluation
Excellent training opportunities for employees
Help section hard to find, not in-depth
50 pre-built reports, including job costing
Users say the software can overwhelm them
70 offices across the US
More expensive than competitors
Insperity Pricing
Insperity charges per employee and requires a one-year contract, although you may be able to cancel with 30 days' notice if your business has less than 150 employees. It does not list its pricing online, but we found prices that start around $230 per person, per month. However, the Insperity rep we spoke to could not confirm this number, saying they would assign a team to assess your needs and do a full custom pricing model.
In addition to its standard set of HR features, you can add on other services such as pre-employment screening, expense management, and organizational planning. These cost extra.
Insperity Features
Insperity provides custom quotes only, so your first step is to call. The salesperson will take your information, then assign a team to assess your needs. You meet this team on Zoom to discuss your business and develop a specialized package with individual pricing. The sales representative I spoke to said that it can take a couple of weeks from initial contact to contract signature, then another month for implementation.
HR
Insperity is an Employer Services Assurance Corporation (ESAC)-certified PEO. The ESAC evaluates PEOs for integrity, financial stability, and ethical conduct.
When you enroll with Insperity, you have a team assigned to your account, so it's like having an on-call HR staff. Your team may include an HR manager, client liaison, HR specialist, payroll specialist, performance specialist, benefits specialist, recruiting specialist, and safety consultant. You get their direct phone numbers and email addresses, and the Insperity rep said that they generally respond to requests within two hours during regular business hours. The team not only is available for questions and support, but they also keep you up-to-date on changes to local, state, and federal HR-related laws and regulations.
Other HR functions include:
Counseling supervisors on employee relations, from interview tips to tackling workplace problems
Employee handbook development
Job descriptions
Onboarding management
Performance management, including developing standards and goals and coaching supervisors
Developing competitive compensation and hiring packages
Company culture development that includes climate surveys, developing mission statement and company values, and fostering communication
Customizing reward and recognition programs
Workers' compensation
Hazard and safety training and compliance
Unemployment claims assistance
Labor law posters
EEOC compliance services, including a hotline for employee grievances
Insperity's training programs deserve a special callout. You can get assistance in identifying and addressing performance issues, plus leadership development for your supervisors. Further, Insperity can give your employees access to over 5,000 self-paced courses in business, technology, compliances, and more. It offers more than 30,000 online books and 2,000+ audiobooks.
You can also work with its training team to get instructor-led virtual training with professional education units (CPE and PDU) for select courses. If your business relies on having a well-educated workforce, this could be more cost-effective and useful than providing tuition assistance.
Payroll
Insperity has a full-service payroll program for wage-earning employees. You can pay by direct deposit, payroll debit card, and checks. Unlike some payroll providers, Insperity does not charge extra for check processing.
If employees have garnishments, it will remit them to the proper government agency. This includes child support, student loans, and levies. It handles all your payroll tax needs, from getting W-2 information at onboarding to issuing the reports and filing employer taxes. Insperity is certified by the IRS.
If you need time-tracking, it can provide the software. It also tracks PTO.
If payroll is your primary need and you don't need all of the personalized HR support, a payroll solution would work better for you. Check out our top payroll service picks. And if you need help choosing the best one for you, follow our step-by-step guide to choosing a payroll solution.
Benefits
One of the great advantages of a PEO is that you can qualify for enterprise-level benefits packages not available to small businesses acting alone. Insperity works with major vendors like UnitedHealthcare to provide several choices of plans for your employees. Insperity negotiates the contracts, handles the vendor relationships, and ensures the plans comply with applicable laws. Plus, employees can call Insperity with questions or go online to the employee portal.
In addition to health, vision, and dental, Insperity offers:
Flexible and health spending accounts (FSA, HSA)
Life insurance
Accident insurance
Basic disability insurance
Employee assistance program
Insperity also runs a customized 401(k) program that can be designed for your specific situation, including options for eligibility, vesting, employee and employer contributions, enrollment, and loans or in-service withdrawals. It also has other third-party 401(k) programs to choose from.
Employee Self-Service
Employees can access their information on the employee portal online or via the mobile app. In either, they can see their 401(k), paychecks, FSA, benefits, and more. They can also change information on their profile, like updating an address. If you have time-tracking with Insperity, employees can clock in and out using their phones.
Users rate the mobile app at 3.3 out of 5 stars on Android and 3.4 out of 5 stars on iOS. The biggest complaints concerned problems logging in or clocking in with the app. Otherwise, people appreciate the ease of use and the ability to see their information and pull up their insurance cards.
Reports
Insperity has 50 pre-made reports, including job costing. The reports include graphics to make the information easier to understand, and there are HR specialists who can help you analyze the data further. You can also get customized reports built into the system.
Insperity Ease of Use
Intuitive software
How-to articles are illustrated
Friendly, helpful staff
Resource articles online
Online guides and instructions hard to find
Learning curve
Insperity's software is intuitive but has a lot of functions, so it can take longer to learn if you're not familiar with PEO software or HR and payroll platforms. The online articles are not easily found; I resorted to Google. However, there is a phone number to call, and if you have the time, there are email contacts for specific departments. In addition, the online resources section is full of blogs and videos on important HR events such as the latest on COVID-19 regulations.
Top Insperity Alternatives
| | | |
| --- | --- | --- |
| Best for: Businesses that expect to grow, internationally or domestically | Best for: Small businesses wanting to outsource HR at an affordable rate | Best for: Businesses needing flexible plans, software + PEO option |
| Base monthly fee from: $85 | Per employee fee from: $49 | Per employee fee from: Custom pricing |
| | | |
If you're not sure Insperity is right for you, see how it compares with our top PEO services.
What Users Think About Insperity
The most common complaint about Insperity was cost, but oddly, not so much about the expense as the lack of transparency. One user said, "After four years, I'm still not exactly sure how (it calculates its) fees." That said, Insperity got glowing praise as a service. Employees and employers both said that the representatives are friendly and helpful. The benefits also got kudos.
When reading through user reviews, I noticed these trends:
| Users Like | Users Don't Like |
| --- | --- |
| Extensive features for contact management, marketing, and telephony | Steep learning curve |
| User-friendly interface | Emails are difficult to customize |
Bottom Line
Insperity is not the cheapest PEO on the market—but for busy companies looking for a full-service PEO that can grow with them not only in size but in benefits offered, it's a choice worth considering. Sign up for a free demo and quote today.