Human resources (HR) outsourcing is the delegation of specific HR functions and activities to an external provider. The best HR outsourcing services for small business owners provide several benefits to employers, such as better HR processes, improved compliance, and cost savings from not having to directly hire an HR manager.
For this guide, we reviewed 14 companies that offer HR consulting services for small business owners looking to outsource HR administration. We then narrowed the list down to our top six recommendations.
Top HR Outsourcing Services Compared
Product

Starter Pricing

Standout Features

Learn More

$99 per month

Dedicated HR manager
"HR Autopilot" tool for tracking HR compliance

$59 per employee monthly

Enterprise-level benefits plans and wellness perks
Reasonably priced PEO services

Custom-priced

Flexible PEO you can easily turn on and off
Integrated HR, payroll, and IT solutions

$197 per hour

Offers hourly and monthly HR help
Customizable HR strategic services—from recruiting to HR management

$85 per employee monthly*

Highly experienced PEO that's IRS and ESAC certified
Excellent range of HR features

Custom-priced

Comprehensive suite of HR services
Offers HR packages and a la carte options for outsourcing HR functions on a need-to basis
Why You Can Trust Fit Small Business: Our experts at Fit Small Business spend hours researching providers to find the best overall software for your small business. We research pricing, software features, ease of use, and how each software may be best suited for your small business.
Continue reading for an in-depth look at our six best HR outsourcing services for small business owners. However, if you are looking for inexpensive independent HR consultants to work on simple HR projects or simply want the end-to-end HR compliance solution of HR software, partnering with an HR outsourcing service provider might not be the best option. Expand the section below for other alternatives.
Providers

Best For

Starter Pricing

Finding an inexpensive HR consultant or freelancer to fill the role

5.5% transaction fee + the cost of the project and a flat $2.50 fee for jobs under $75

Finding a top-rated consultant or contractor from a reputable site

5% transaction fee + the cost of the project and a fee of up to $4.95 for new contracts

Businesses looking to outsource the technical aspects of HR and get expert help managing HR and benefits

$40 (base monthly fee) plus $6 per employee monthly

Startups and small companies needing flexible HR and payroll solutions

$39 (base monthly fee) plus $5 per employee monthly
---
Bambee: Best Overall HR Outsourcing Service

Pros
Dedicated HR manager
Reasonably priced starter plan
Automated workflows for tracking HR compliance and documents requiring electronic signatures
Online chat with a live person; all chat conversations are saved automatically in Bambee's cloud-based platform
Cons
Starter tier only comes with email and chat support
Charges setup fees for higher plans
Guided payroll solution is a paid add-on
Pricing and Plans
No employees yet: $99 per month; zero setup fees
1–4 employees: $299 monthly plus a $500 setup fee
5–19 employees: $399 monthly plus a $500 setup fee
20–49 employees: $699 monthly plus a $1,500 setup fee
50–99 employees: $1,299 monthly plus a $2,000 setup fee
100–149 employees: $2,499 monthly plus a $2,500 setup fee
150–249 employees: $3,699 monthly plus a $3,500 setup fee
250+ employees: Custom-priced
Bambee is our top recommended HR consulting services for small business owners because it offers solid compliance support and a dedicated HR manager to help you navigate the intricacies of handling HR and managing employees—from onboarding to conflict resolutions and terminations. Aside from helping create your HR policies, it has an online platform where you can track HR documents, staff performance, and training certifications.
Its "Employee Voices" tool even provides your staff with an online space where they can share their concerns, express appreciation, and raise workplace issues either anonymously or publicly. However, it isn't a confidential third-party hotline like the one offered by Employers Advantage. And, while Bambee can help you pay employees, this service is a paid add-on (unlike Rippling, Justworks, and ADP TotalSource).
Bambee Key Features
Dedicated HR manager: Bambee's dedicated HR manager is there to provide you with expert guidance as you set up your HR policies and procedures. If you need assistance navigating a sensitive employee issue or if you want clarity on labor regulations, your dedicated HR manager provides full remote support and coaching if you need it. Bambee's online system also allows you to easily connect with your HR manager to raise requests (such as policy reviews) via chat or email. You also get phone support—provided you subscribe to Bambee's higher tiers.
HR Autopilot and compliance support: Keeping track of HR and payroll compliances will be very easy with Bambee's expert HR support for small business owners. Its HR autopilot solution helps ensure that your HR policies are up-to-date, signed by your employees, and re-affirmed twice a year. Plus, your workers' attendance to mandatory training (such as workplace safety and sexual harassment sessions) will be tracked, and you'll even be notified of your team's progress.
HR audits: Bambee conducts audits to help you identify HR gaps and formulate action plans to address the gaps. Its system even has an "HR Compliance Score" tool, providing an estimate of your HR's general health (either excellent, good, or poor) based on the audit.
Justworks: Best PEO Service for Managing Payroll & Benefits

Pros
Enterprise-level benefits from major insurance companies + 401(k); includes access to wellness perks
IRS- and ESAC-certified
User-friendly interface
Solid payroll tools
Cons
Has preset payout schedules for hourly and non-exempt salaried employees (set every other Friday)
Limited HR services (such as recruiting assistance and performance review tracking)
Time tracking is a paid add-on
Plans and Pricing
Basic: $59 per employee monthly for the first 50 workers; $49 per employee monthly for the 50th worker onward
Plus: $99 per employee monthly for the first 50 workers; $89 per employee monthly for the 50th worker onward
Add-on
"Justworks Hours" time tracking solution: $8 per employee monthly
Justworks is excellent for companies looking for a reasonably priced PEO to handle essential HR administrative tasks. It also made our list of the best payroll services for small businesses. Apart from full-service payroll, it provides access to enterprise-level benefits plans (such as medical, vision, and dental insurance) and wellness perks (like fitness memberships) at affordable rates.
It offers compliance support by handling payroll tax filings, payments, and reporting for you. Justworks also ensures that you are covered and in compliance with workers' compensation, ACA filings, and state unemployment insurance. While its small business HR solutions include HR advisory services, its certified HR professionals won't help you create HR policies and an employee handbook like Bambee, Employers Advantage, and Jumpstart's HR experts will.
Justworks Key Features
Low-cost PEO: Justworks' affordable PEO plans are just one of the things that I appreciate about this provider. Its starter tier is less expensive than ADP TotalSource, costing only $59 per employee monthly (vs $85 per employee monthly). Plus, its PEO is IRS and Employer Services Assurance Corporation (ESAC)-certified, which is considered a gold standard in the PEO industry.
Payroll services: While Justworks can handle payments for hourly and salaried employees with ease, it also supports payouts for vendors and contractors. Apart from unlimited and automated pay runs, its payroll solution seamlessly syncs with its time tracking tool (Justworks Hours), so you can easily capture the actual number of hours that your employees worked in a payroll period.
Full-service support: Justworks provides 24/7 customer service and support to its clients. You can contact its support team via phone, email, chat, Slack, and SMS. Its team of HR experts can even help you set up benefits plans, run payroll, and update your company information in its system.
Rippling: Best for Small Businesses Needing an All-Inclusive HR, IT & PEO Services

Pros
Modular HR, payroll, and IT solutions that connect seamlessly with each other
Flexible PEO—users can easily switch its PEO solution on and off
Integrates with 500+ third-party software
Offers global payroll and EoR services
Robust workflow automation tools
Cons
Pricing isn't fully transparent for all of its products; some solutions require contacting Rippling to get a quote
You can't purchase other modules without buying the core Rippling Unity platform first
Gets pricey as you add features
HR help desk option with phone and email support costs extra
Plans and Pricing
Rippling PEO services: Call for a quote
HR payroll plan: $35 plus $8 per employee monthly*

Includes workforce automation, analytics, onboarding and offboarding, time tracking, full-service payroll, tax filing services, and software integrations
Other Per-module Costs
App, device, and computer inventory management: $8 per employee monthly*
Benefits administration: Pricing varies, depending on your insurance broker
HR help desk: Call for a quote
*Pricing is based on a quote we received
We recommend Rippling for small businesses needing all-inclusive HR services. Its robust integration options and integrated HR, payroll, and IT solutions are designed to streamline employee management processes—from onboarding new hires to issuing company computers and paying workers. It even offers global payroll and employer of record (EoR) services if you need to hire and pay international employees. In addition, its PEO solution helps manage your HR processes while ensuring compliance with federal, state, and local labor regulations and laws. Rippling tops our list of the best HRIS for small businesses, as well.
Similar to ADP TotalSource and Justworks, you are granted access to Fortune 500-level benefits plans like medical, dental, and vision insurance. Commuter benefits are also included, as well as EPLI coverage and ACA/COBRA administration. However, it lacks the dedicated HR consultant that Bambee, Jumpstart, and Employers Advantage offer—Rippling only provides HR advisory services.
Rippling Key Features
Healthcare concierge services: What sets Rippling's PEO services apart from similar providers include the expert healthcare support for its clients' employees. Team members who have questions about their benefits won't need to contact you, they can directly call or chat with a healthcare professional for support. This is made possible through Rippling's partnership with Rightway.
Intuitive platform: Similar to ADP TotalSource, Rippling's PEO services include access to its intuitive online platform, which comes with robust workflow automation tools and a wide range of solutions for managing benefits, payroll, employee attendance, IT software, and more.
Flexible PEO: You can easily turn Rippling's PEO solution off if you no longer need its PEO services and then start using its HR platform. This is unlike ADP TotalSource and Justworks, which don't have a flexible PEO option.
Jumpstart HR: Best for Startups & Small Companies Requiring Project Work & Dedicated HR Support

Pros
Offers hourly and monthly HR support plans, including a custom-priced package
HR services cover a wide range of functions (such as recruiting, onboarding, performance management, leadership development, and more)
Strategic administration HR services include compensation market analysis and HR data entry into various client systems
Cons
Its HR On-call plan only allows you to contact an HR expert four times per month
Doesn't have payroll and benefits administration solutions
Lacks an online platform where you can track HR documents and employee profiles
Plans and Pricing
HR Coordinator: $197 per hour
HR On-call: $250 per month
HR Strategic Services: Fixed monthly fee; call for a quote
Jumpstart HR is great for those who need help with one-off HR projects, like creating an employee handbook, posting to job boards, or researching latest compensation and benefits strategies. Its starter plan provides access to a dedicated HR consultant you can pay by the hour. However, it also has a monthly plan if you need coaching calls with an HR expert.
Similar to Bambee and Employers Advantage, it also provides HR services for small business owners if you need to outsource HR functions like recruiting, new hire onboarding, and manual HR data entry into client systems (like payroll software). Your dedicated HR consultant can even serve as your employees' contact person if they have HR-related inquiries and requests.
Jumpstart HR Key Features
Flexible HR plans: Unlike the other providers on our list of the best HR outsourcing services for small business owners, Jumpstart HR offers both hourly and monthly HR support plans. This is optimal for startups and small company owners as they start with the hourly plan for one-time projects requiring the assistance of an HR professional. As their business grows, they can move up to the provider's monthly HR strategic services package if they need help handling legal HR issues and managing day-to-day HR administrative tasks.
Robust HR services: Similar to Employers Advantage, Jumpstart HR offers a wide range of HR services—from recruiting and onboarding to performance management and workplace culture development. It even provides outplacement HR services, should your retrenched staff need resume creation tips, interview coaching, and counseling. However, it lacks Bambee and Employers Advantage's employee feedback tool.
New business compliance support: What sets Jumpstart HR apart from the other providers in this guide is the compliance support it provides to new businesses. Apart from helping create HR policies and an employee handbook, Jumpstart HR offers new employer registration assistance. And, if you're getting new HR technology (like payroll software), the provider will guide you through the vendor selection process.
ADP TotalSource: Best for Companies Needing Strategic HR Management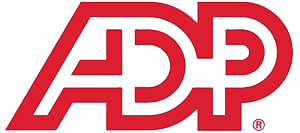 Pros
Highly experienced PEO that's IRS and ESAC certified
Access to enterprise-level benefits
Global payroll available
Dedicated team of specialists provide day-to-day support and strategic HR guidance
Cons
Pricing isn't transparent
Time tracking is a paid add-on
Customer service isn't always easy to contact
Plans and Pricing
Monthly fees start at $85 per employee*
Requires a minimum of five workers
*Pricing is based on a quote we received
ADP's PEO services, ADP TotalSource, offers decades of HR expertise and experience (60+ years) and a robust set of features to choose from. Companies just starting out with plans to expand operations can take advantage of the strategic HR guidance provided by ADP's team of dedicated specialists to ensure that you remain compliant with labor laws and regulations as you grow your business and workforce. Aside from expert HR support, you are also granted access to an online HR platform for tracking employee information, benefits, payroll, and more.
While you get feature-rich HR solutions and services, ADP TotalSource's team of HR professionals won't help create your HR policies for you (Bambee, Employers Advantage, and Jumpstart offer this service). They only provide expert guidance in addressing HR, compliance, and employee-related issues. Plus, the online solutions included in ADP TotalSource aren't as robust as Rippling, which offers HR, IT, payroll, and expense management tools.
ADP TotalSource Key Features
Robust compliance support: ADP TotalSource's HR experts have decades of experience and can advise you on compliance in everything—from hiring to terminating employees. It can help you avoid potential legal issues, as it constantly tracks regulatory changes. It even provides legal assistance if an employee sues your company, provided you followed ADP's recommended processes.
Wide range of HR solutions: ADP's PEO service comes with an all-inclusive HR, payroll, and benefits package. It takes on standard HR tasks like managing paid time-off (PTO), administering unemployment claims, handling garnishments, and reporting payroll taxes. You're also granted access to full-time recruiters, applicant tracking tools, and new hire onboarding solutions so you can find and hire qualified candidates effortlessly.
Highly-experienced PEO: ADP TotalSource is considered one of the well-established PEOs in the industry—with over 60 years of HR expertise and experience. Similar to Justworks, its PEO service is also IRS- and ESAC-certified.
Employers Advantage: Best for HR Policy Creation & Targeted Recruiting

Pros
Wide suite of HR services—from recruiting to leadership training
Has HR services packages and a la carte options that provide short- to long-term HR support
Offers a confidential "Speak Up Now Hotline" for employees to provide feedback, suggestions, and relay workplace issues (such as harassment or discrimination)
Cons
Pricing isn't transparent
Doesn't handle payroll or benefits administration for you (only provides expert guidance on how to set up and manage processes)
Lacks weekend support (although clients can request this if needed)
Plans and Pricing
HR Packages: Six options; all custom-priced
Remote workforce HR package
Small business HR department
HR document starter package
Complete HR compliance package
HR on call
Custom HR support
Employees Advantage also offers custom-priced à la carte HR services, from creating employee handbooks and preparing job descriptions to conducting customized employee training programs and providing office yoga services.
Employers Advantage offers HR outsourcing services designed to streamline processes and improve employee relations while ensuring you remain compliant with labor laws and regulations. It offers a la carte HR services, which is great for businesses looking for expert HR support in creating HR policies, documents, and forms. It also provides recruitment assistance by developing your hiring tools (such as interview guides and competency-based job descriptions) and optimizing job postings to help you attract and hire qualified candidates.
What I don't like about Employers Advantage is its non-transparent pricing. I would have appreciated seeing its rates published on its website (like most of the HR outsourcing companies for small business owners in our guide), so I can easily make a cost comparison between the HR service providers that I'm eyeing. However, it does offer a wide range of HR packages and a la carte options that even include HR on-call services and custom HR support.
Employers Advantage Key Features
HR outsourcing packages for long-term support: Employers Advantage offers a wide range of HR consulting services for small business owners. If you have a remote workforce, it has a package that provides multi-state compliance and the assessment of HR technologies that are best for your company. It can even create a custom package depending on the amount of HR outsourcing services and support that you need.
A la carte HR services for outsourcing specific functions: Similar to Jumpstart and Bambee, Employers Advantage provides expert support for HR projects, like building your policy library and creating an employee handbook. It can also help with drafting job descriptions, designing a performance evaluation program, and conducting HR investigations or compliance audits. You're even granted access to an employee assistance program and a confidential "Speak Up Now Hotline" for employees to raise their workplace concerns.
Targeted recruiting services: While Employers Advantage isn't a recruiting agency, it offers targeted recruiting services if you need help finding qualified candidates for your open jobs. The other providers in this guide (except ADP TotalSource) don't offer this service. Aside from recruiting assistance, Employers Advantage also offers interview training and coaching, Indeed optimization services, and recruitment branding development to enhance your online presence so you can stand out to more candidates.
Methodology: How We Evaluated the Top HR Consulting Services for Small Business Owners
To help you choose the best HR outsourcing service, we examined 14 popular HR service providers and looked for essential HR functionalities and tools small businesses need, weighing attributes accordingly. We also considered pricing, ease of use, customer support options, and feedback from actual users.
Click through the tabs below for a more detailed breakdown of our evaluation criteria:
20% of Overall Score
We looked at pricing transparency, contract requirements, and whether or not setup fees are required. The cost of the service is also a big factor, so we gave preference to those with starter fees that don't exceed $100 monthly.
30% of Overall Score
In this criterion, we looked at the range of HR outsourcing services offered. Access to HR advisory services is a must. We also checked if providers help with benefits setup and administration, including other HR services like recruiting, performance reviews, compensation planning, and training management support.
15% of Overall Score
We considered the types of HR tools that users have access to, which would help them access HR forms, send and receive documents, and communicate with their account manager or the support team.
5% of Overall Score
Access to standard reports is important, as well as the capability to customize reports or templates.
10% of Overall Score
This criterion looks at the overall width and depth of the HR services offered, whether its platform is easy to navigate through, and if its pricing is reasonable for SMBs.
20% of Overall Score
We looked for features that make the HR outsourcing solution easy to use, such as having access to intuitive HR tools, live phone support, how-to guides, and a dedicated account manager. We also checked user reviews on popular review sites based on a 5-star scale, wherein any option with an average of 4-plus is ideal.
*Percentages of overall score
How to Choose the Best HR Outsourcing Service
In selecting the ideal HR outsourcing service for your business, we recommend you evaluate each provider based on the following criteria.
Pricing
When determining which HR outsourcing service is right for your small business, you need to weigh your budget against the features you most need from the software. How much you end up paying will depend on if it is a flat fee for all features, or if you have to pay additional for each selected feature. And, pricing can range from a per employee monthly price to a straight monthly price or even by the hour.
User Feedback
One of the best ways to know if a software is right for you is to see what other people are saying about it. We recommend that you check out sites like G2 or Capterra and see what users have to say. For instance, as of this writing, Bambee scored a 4.8 out of 5 on Capterra because users claim it is simple to use and offers the best value for the money. Alternatively, Rippling scored a 4.8 out of 5 on G2 because users like its robust features and how easy it is to manage benefits in one place.
Key Features
When evaluating the software, be sure to look at the key features available. A good HR outsourcing service should include most, if not all, of the following features:
Payroll processing
Benefits administration
HR management
Legal compliance
Policies and procedures
Applicant tracking
Performance management
Reference and background screening
Counseling services
Ease of Use
A user-friendly HR outsourcing system not only enhances user satisfaction but also has a positive impact on productivity. When users find a software system easy to use, they can quickly learn how to perform tasks and complete them efficiently. Furthermore, an intuitive interface reduces the time required for training new users, allowing you to onboard employees more seamlessly.
How to Implement HR Outsourcing
While most HR outsourcing companies offer setup support for new clients, you need to have a change management plan to ensure smooth system implementation. Here are a few tips on how to make the transition less stressful for your business.
Create a change management committee with team members belonging to key functions that will be affected by the HR outsourcing (e.g., your payroll accountant if you're outsourcing pay processing)
Define the roles and responsibilities of the service provider and your company in managing outsourced HR tasks.
Conduct a thorough knowledge transfer with the HR outsourcing provider.
Figure out the ideal time to make the change and provide enough lead time to manage all the tasks on your to-do list.
Prepare a communication plan so your employees and/or key stakeholders know what to expect, the implementation timelines, and how they can benefit from the HR outsourcing services.
For HR process or system changes, create a training plan and identify the training dates and attendees. If your service provider offers free system training, take advantage of that.
Make a list of the potential issues that may come up and design a contingency plan to address these risks during the implementation process.
HR Outsourcing Frequently Asked Questions (FAQs)
Outsourcing HR makes more sense for startups and small businesses as they may not have the resources to hire a full HR team to manage HR operations. This allows employers to delegate specific tasks (such as creating HR policies, processing payroll, and managing benefits plans) to a consultant or HR service provider. These providers will also ensure you stay up-to-date with labor regulations and help you avoid compliance risks.
---
There are various types of HR services, and partnering with the right provider will make managing compliance and day-to-day HR administrative processes easy for you. To help determine which one is best for your company, here are four common HR outsourcing services for small business owners.
Individual HR Consultant – An independent HR consultant is best for those wanting the benefit of working side-by-side with an expert at your location who helps you identify HR needs as your business grows. Pricing can vary from $50 per hour to write job descriptions to as much as $500 per hour to manage an HR strategy session.
HR Consulting Company – We recommend outsourcing to a professional HR consulting firm if individual tasks or projects are your primary need. For example, maybe you want to set up a health insurance benefits program, update your employee handbook, set up policies, or conduct training on how to avoid discrimination in the workplace. Most HR consulting companies offer custom-priced plans—you have to call the provider to discuss your requirements and request a quote.
Professional Employer Organization (PEO) – A PEO actually hires your employees and leases them back to you for a fee. While you manage day-to-day work activities and supervision, the PEO manages HR and acts as the employer of record. PEOs are priced in various ways. Some providers, such as Justworks, have starter monthly fees priced as low as $59 per employee (for the first 49 employees; it goes down to $49 for your 50th employee onward). Others cost between 2% and 6% of employee annual salaries.
HR Service Provider – We recommend an HR service provider as a step up from software alone to ensure your company is compliant with all labor laws, especially if you're in a regulated industry (such as banking, healthcare, or manufacturing) that requires licensing, safety, and certifications. An HR service provider is not a co-employer like a PEO, but it provides the benefits of an HR expert at your fingertips. Pricing for HR services runs a bit higher than software alone—between $10 and $75 per month, plus an extra $2–$15 per month per employee.
---
Because an HR outsourcing firm can be a person, vendor, or a group of consultants, you need to do your due diligence and have a contract to clarify terms and expectations. A few areas to consider when looking to outsource HR functions include the level of expected HR expertise, availability of transparent pricing, and an agreement on who owns the materials created, as well as maintaining confidentiality.
Expertise – Verify that the HR outsourcing person, firm, service, or software has the expertise you need. For example, if you hire an individual HR consultant out of Ohio, but have employees working in California, be sure that person is aware of California labor law so that HR mistakes aren't made due to California's stricter requirements.
Upcharges – Ensure that whatever price you agree on doesn't include upcharges. Also, read your contract carefully, as sometimes providers will include extra services your small business doesn't really need or want, like talent management or HR file audits. Choosing a provider or service with upfront, transparent pricing will help keep your costs down and avoid additional charges creeping up in the future.
Ownership – Be sure that you retain rights to all HR materials, such as templates and forms, and can access data stored by the vendor in case the HR outsourcing relationship doesn't work out. If you choose to switch vendors, you'll need access to at least three to five years of historical data for employees, payroll, benefits, taxes, etc.
Confidentiality – By nature, HR and outsourcing firms understand data confidentiality and are compliant with laws like HIPAA. However, you will have a relationship with this outsourced entity and don't necessarily want them using your employee data for unintended purposes, such as recruiting or using your company's proprietary business information to solicit new clients. Be sure there is a confidentiality clause in your contract.
---
Bottom Line
The ideal HR outsourcing service for your business is the one that matches your specific needs. HR outsourcing is much less expensive for a small business than hiring a full-time HR person—whether you choose to work with a consultant or manage HR yourself with great software. In fact, until your company gets closer to 100–200 employees, a full-time HR person may not be necessary (unless you're in a unionized business, plan rapid growth, or have lots of labor law issues).
In our evaluation, Bambee has the best HR outsourcing services for small business owners because it provides both expert HR support and the basic tools for handling onboarding, performance and training tracking, and HR compliance. Its online document storage even complies with federal and state record retention laws. Plus, you get a dedicated HR manager to help you navigate the complexities of managing employees and labor laws.
Sign up for Bambee's HR consulting services today!