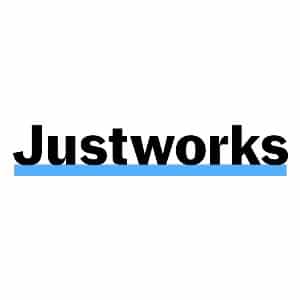 Justworks is a highly affordable, IRS-certified Professional Employer Organization. As a PEO, it will process your payroll, file and pay your taxes, and manage your benefits. It offers enterprise-level health benefits packages from major insurers and has HR consultants available to answer your HR questions and help you stay compliant. It's one of the most affordable PEO services on the market.
What We Recommend Justworks For:
I've researched many PEO systems and consulted with small businesses on their needs, and I can say that Justworks provides excellent value for the price. Small businesses with limited HR experience can benefit by having Justworks take on the duties and responsibilities of payroll and benefits management, while those with HR teams can let Justworks take on the administrative tasks while they handle the people side of HR.
In short, Justworks PEO is best for:
Payroll processing: Like all PEOs, Justworks handles your payroll and benefits management, including filing and paying payroll taxes and paperwork.
Medical benefits: Justworks handles benefits for its clients' 70,000+ employees. Thus, it can offer you great medical plans from UnitedHealthcare, Kaiser, and Aetna.
1099 contractor or vendor payroll: Justworks lets you pay contractors and vendors for free. However, it does not have a contractor-only program.
Small businesses with limited HR experience: While taking on HR tasks and responsibilities, it provides educational resources and guides in the platform and online.
When Justworks Would Not Be a Good Fit
Still want a PEO but need different options to choose from? If Justworks doesn't meet your needs, check out our reviews of other great PEO services.
Justworks PEO Overview

PROS

CONS

Enterprise-level benefits packages from major health insurance companies
Limited reporting
Justworks-administered 401(k) program
Limited third-party integrations
User-friendly interface, great customer support
PTO tools not as robust as those of other PEOs
IRS, CPEO, and ESOC certifications
No mobile app
Justworks PEO Pricing and Features
One refreshing thing about Justworks is its fully transparent pricing—you can find it on its website. Most PEOs require you to call for a quote. It offers discounts for nonprofits, and part-time workers (under 30 hours) are priced on the Basic plan even if you get the Plus plan.
| Pricing and Feature Details | Basic | Plus |
| --- | --- | --- |
| 1–24 Employees per month | $49 per employee | $99 per employee |
| 25–99 Employees per month | $44 per employee | $89 per employee |
| 100–174 Employees per month | $39 per employee | $79 per employee |
| 175+ Employees per month | Call for Quote | Call for Quote |
| Payroll Tax Filings | ✔ | ✔ |
| Unlimited Vendor and Contractor Payments | ✔ | ✔ |
| Year-end Filings | ✔ | ✔ |
| HR Consulting | ✔ | ✔ |
| Online Employee Onboarding | ✔ | ✔ |
| Harassment Prevention Training | ✔ | ✔ |
| Benefits: Workers' Comp, Life and Disability Insurance, Health and Wellness, 401(k) | Access (pay by employee) | Access (pay by employee) |
| COBRA Administration, Health Advocacy Services, One Medical (as available) | N/A | ✔ |
| Medical Insurance, Dental and Vision Insurance, HSA/FSA | N/A | Access (pay by employee) |
Getting started with Justworks is easy. You'll have an onboarding manager to help you through the process of activating your account, setting up your benefits, and getting your employees on the platform. Justworks automatically handles workers' compensation and Employer Practices Liability Insurance and sends OSHA posters to each office you designate.
Payroll Processing
Justworks PEO processes your payroll but pays only via direct deposit. It pays at 2 p.m. on the payday you designate, but you need to approve payroll four days earlier. You'll also need to create and send paper checks yourself, but Justworks will calculate and record withholdings and deductions. It handles both contractors and employees and lets staff split their pay among multiple accounts. If you receive a garnishment notice, Justworks will process it at no additional charge, but the order must go to Justworks' EIN.
Justworks has a simple timecard software but can integrate with QuickBooks Time (formerly TSheets or Boomr for more functionality. In addition, it integrates with QuickBooks and Xero, so your payroll can be directly recorded into either accounting software.
Taxes and Compliance
Justworks handles all the calculations, filing, and payments for federal and state taxes. Your job, then, is simply to ensure you give complete and accurate payroll information to Justworks. (For example, cash tips, and checks created outside Justworks' system.) Employees can fill out their I-9s during the onboarding process and will receive their end-of-year tax documents from Justworks through the employee portal.
Please note, Justworks does not file individual, corporate, or franchise income taxes. It's an IRS-certified PEO, meaning it meets specific background, experience, financial reporting, bonding, and other requirements set by the US government.
Justworks shines when it comes to compliances. Like the best PEO services, it monitors changes in state and federal regulations and keeps you in the loop. It also offers compliance reports, such as EEO-1. In addition, its built-in features help you stay within the law. For example, it has a sexual harassment prevention training program built into the software. You can then comply with state rules by having employees watch it. Other compliance features include:
New hire reporting
Unemployment insurance
Workers' compensation
ACA Filings (1094-C and 1095-C)
Other compliance training (from EVERFI through the platform)
Compliance starter guides by state
24/7 HR support with experts on each state
HR Features
With Justworks, you can easily onboard employees from completing online forms to taking compliance training. It has some state policies pre-loaded such as for time off, and you can add your own. The manager dashboard lets you view and manage employment history, track birthdays and special occasions, and store important employee information. It also offers a library of templates for documents like employee handbooks.
Employees can access important documents from W-2s to the company pet policy in their online portal. (There is no mobile app.) They can request PTO via the portal and an email will be sent to their manager, who can approve or disapprove from the email.
Although located in New York, Justworks has HR experts for each of the 50 states, organized into regional teams, who can advise you on questions. In addition, the software itself has links to common questions, and the resource center offers guides on questions from state regulations to the latest COVID-19 rules and benefits.
Justworks does not provide services for finding or hiring employees—other PEO services do in terms of job descriptions, posting, background checks, and applicant tracking. If your business has a high changeover or plans on expanding over the next few years, you may want to consider a different PEO.
Benefits Management
As a PEO, Justworks folds the employees of all its client businesses under its own EIN for the purpose of benefits. Thus, it can negotiate pricing and deals based on the strength of 70,000 employees rather than an individual company's five or 20, bringing you better prices and more comprehensive plans. It also manages and takes responsibility for a 401(k) program, making it possible for small businesses to offer this benefit to their employees. Employees select plans when they onboard, and Justworks handles the rest.
Justworks offers these benefits:
Medical, dental, and vision insurance (through Aetna, United HealthCare, and Kaiser)
HSA/FSA, medical advocacy
Accidental death and disability insurance
On-demand primary care services and Teladoc services
Life insurance
Gym memberships
Commuter benefits
Finally, you can create your own benefits and perks on the software.
Justworks PEO Ease of Use
24/7 live support via phone
Intuitive, easy-to-use interface
In-app help, links, explainer videos
Email reminders
Dedicated account rep for customers with over 10 employees
Benefits management, compliance assistance
Justworks prides itself on creating software that is educational and useful. Thus, it's loaded with links to helpful articles about points of law and compliance and explanations of terms you or your employees might not be familiar with. In addition, the Justworks team keeps track of compliances and rules, sometimes incorporating solutions into the software. The Justworks team has customer support representatives in the office 24/7, so you can contact someone in the US anytime you need help.
Top Justworks PEO Alternatives
| | | |
| --- | --- | --- |
| Best for: Small businesses wanting easy software | Best for: Current ADP users, industries with special needs | Best for: Multi-state employers |
If you're not sure Justworks PEO is right for you, see how it compares with our top PEO services. And for help making the best choice, follow our guide on choosing payroll software.
What Users Think About Justworks PEO
I looked at reviews from real-world users on trusted review sites like Capterra, checking out the comments and the star ratings. Users are well-satisfied with Justworks. They praised the ease-of-use of the interface and said that the benefits packages were top-rate, especially for small businesses. Customer service consistently received high marks and praise in the comments on Capterra. Most complaints were about needing more—more types of reports, more integrations, more details, and more tools for specific functions.
When reading through user reviews, I noticed some of these trends:
| Users Like: | Users Don't Like: |
| --- | --- |
| Excellent user interface—attractive and simple | Would like more reports and more detailed reports |
| Easy to onboard; little training needed for managers | Time off calculator is too simple |
| Customer service responsive and helpful | Not enough integrations |
Not sure you really need a PEO but still want help with payroll and some HR? Check out our buyer's guide for best payroll services.
Bottom Line
Justworks is an affordable but highly-praised PEO for small businesses. It handles your payroll and benefits management, makes it easy to onboard employees, ensures that you stay in compliance with federal and state regulations, and provides excellent benefits at economical prices. The pricing is available online. Sign up for a Justworks PEO demo today.