Professional employer organizations (PEO) bundle benefits and manage human resources (HR) operations like recruiting, onboarding, payroll, and training, which allows small business owners to outsource tedious management tasks. The best PEO companies have the buying power to negotiate affordable employee health insurance. They can reduce your workers' compensation expense by pooling employees across multiple businesses.
At Fit Small Business, we use TriNet as our PEO because it provides our remote staff with an online HR portal, localized health insurance and a range of perks such as commuter benefits and employee discount programs. The best PEO is often the one that meets the needs of your business location, industry, size and services required. Contact TriNet for a quote.
Best PEO Companies for Small Business
| PEO Companies | Best For |
| --- | --- |
| | (Best Overall) Businesses with fewer than 100 employees that want the low-price option |
| | Businesses that prefer to partner with the industry-leading payroll expert |
| | Employers that want employee engagement tools like performance feedback |
| | Multistate employers that want to offer affordable benefits for all staff |
| | Franchise businesses that need a customized PEO solution |
| | High-risk and regulated industries like financial services and light manufacturing |
| | A good alternative to ADP for businesses that want on-site HR consulting services |
Which PEO Company is Best For You?
How We Evaluated Professional Employer Organizations
We looked at the most popular and decided to showcase seven of the best PEO companies for small business. Although smaller companies don't often need the more advanced features of a PEO, such as applicant tracking or government contracting compliance, we evaluated PEO companies that had these features. They may become necessary as your small business grows.
As your business scales up, you're likely to want to stay with the same PEO. Therefore, we only considered PEO companies that offer options to support your business now as well as to support your future growth.
We looked at PEO companies with the following features:
Pricing: Options that are affordable and let you choose the services needed
Ease of use: Tools that have both employer portal and an HR website for staff
Payroll software & tax processing: State, federal, and local taxes
Health insurance for your employees: Medical, dental, and vision
Paperless onboarding: Automated forms and esignature options
HR compliance: Such as HR management and strategic HR consulting
Performance management: Employee reviews and performance feedback
Recruiting: Applicant tracking systems and job postings to find employees
Time & attendance: Overtime calculations for all states
Employee self-service: Online portal, mobile-optimized website, or mobile app
Risk & safety compliance: Options for safety training and compliance audits
Government contracting: Support for federal contractors
The prices for PEO companies vary significantly from less than $100 a month per employee to tens of thousands of dollars per year depending on employer size, location, and business credit scores. Your workers' compensation and insurance experience can also affect your overall costs. Note that any insurance, workers' comp, employee benefits, or 401(k) contributions paid by your business are extra. For example, if you choose to contribute $100 toward each employee's monthly health care premiums, that pretax cost is in addition to the administrative fee you pay to the PEO firm.
Based on the needs of small business, we recommend Justworks as the best PEO as it allows you to set up full benefits even if you have as few as two employees and can scale up as your business grows, offering everything from health insurance to gym memberships.
Justworks: Best Overall PEO Company for Small Businesses

We recommend Justworks as the best PEO company for any small business that wants to provide employees with a professional HR experience. Justworks is easy to set up and access for the small business owner and is the most affordable PEO service of all the national professional employer organizations we considered, starting at less than $100 a month per employee. It provides volume pricing discounts meaning your per employee price drops as your business grows.
Justworks offers a full suite of services, so you can rest easy knowing that your health insurance, payroll, benefits, and even employee perks like commuter passes ― if your employees need them ― are taken care of. In addition, the self-service interface shown above is user-friendly for both you and your employees, serving as a one-stop shop for everything people-related — HR, benefits, and payroll.
Justworks Pricing
Justworks was the most transparent in its pricing and services of all the PEOs we reviewed.
Depending on how many employees you have, Justworks costs $39 to $99 per month, per employee with variations based on the plan options. For example, a company with 10 employees will pay $59 per month per employee for the Basic plan or $89 for the Plus plan that includes a full suite of benefits. If you pay annually, you get a $10 to $20 price break per person.
Justworks Pricing Table
| | Basic | Plus |
| --- | --- | --- |
| Pricing for 2-4 Employees | $99/month per employee | $99/month per employee |
| Pricing for 5-24 Employees | $59/month per employee | $89/month per employee |
| Pricing for 25-99 Employees | $49/month per employee | $79/month per employee |
| Pricing for 100+ Employees | $39/month per employee | $69/month per employee |
| Full Payroll & Tax Compliance | ✔ | ✔ |
| Contractor Payments | ✔ | ✔ |
| HR Support | ✔ | ✔ |
| Reporting Tools | ✔ | ✔ |
| Health Benefits | | ✔ |
| Life & Disability Insurance | | ✔ |
| 401(k) Savings Plans | | ✔ |
What's nice about Justworks as compared to most PEOs is that you'll know your prices up front. There are no step-up fees other than what's shown.
Justworks Features
Justworks offers software as a service (SaaS) as part of its PEO, which means that it's easy for both you and your employees to use ― whether you're updating employee data or running reports. From a simple set up to live chat support, which most PEOs don't offer, Justworks is all about taking the stress out of managing people.
HR Features
Justworks manages all new hire paperwork and compliance, such as state new hire reporting. It can store employee documentation and forms electronically and manage your employees' paid time off all in one system. In addition, it provides all kinds of employee benefits ― with an upgrade to the Plus plan ― allowing your small business to offer big company health insurance plans.
Payroll Service
The payroll service with Justworks manages all your U.S. payroll and taxes, including year-end W-2s and 1099s. You can pay commissions and reimburse expenses. It also provides you with workers' compensation insurance. If you upgrade to the Plus plan, it'll manage your company 401(k) plan as well.
Employee Self-service
Justworks offers a self-service option for employees via website or mobile. Its intuitive Employee Dashboard makes it easy for employees to manage their time off requests, benefits enrollment, pay stubs, and tax documents. In fact, employees can view all of this, including employee documents and forms, as well as a company calendar through the website or mobile application.
Customer Support
Even with the Basic plan, you have access to certified HR expertise via phone, email, live chat, or Twitter. Justworks customer support is available 24/7 from a New York-based support team. Justworks offers HR support to your employees too, unlike other PEOs, like ADP TotalSource, that will send the employee back to you if they have questions.
What Justworks Is Missing
Among the PEOs we reviewed, Justworks is the newest national PEO company and may lack the depth of experience of some of the larger PEOs like Oasis Outsourcing, TriNet, or ADP that have been around for more than 20 years.
What Users Think About Justworks
Justworks earns 5 out of 5-star ratings consistently on third-party websites, including ours. What small business users like is the easy-to-use interface and that it processes payroll for both employees and contractors, which PEOs like Oasis Outsourcing don't. As a newer player, some note that it lacks advanced features like applicant tracking that it'll need as it grows.
ADP TotalSource: Best PEO for Industry Leading Payroll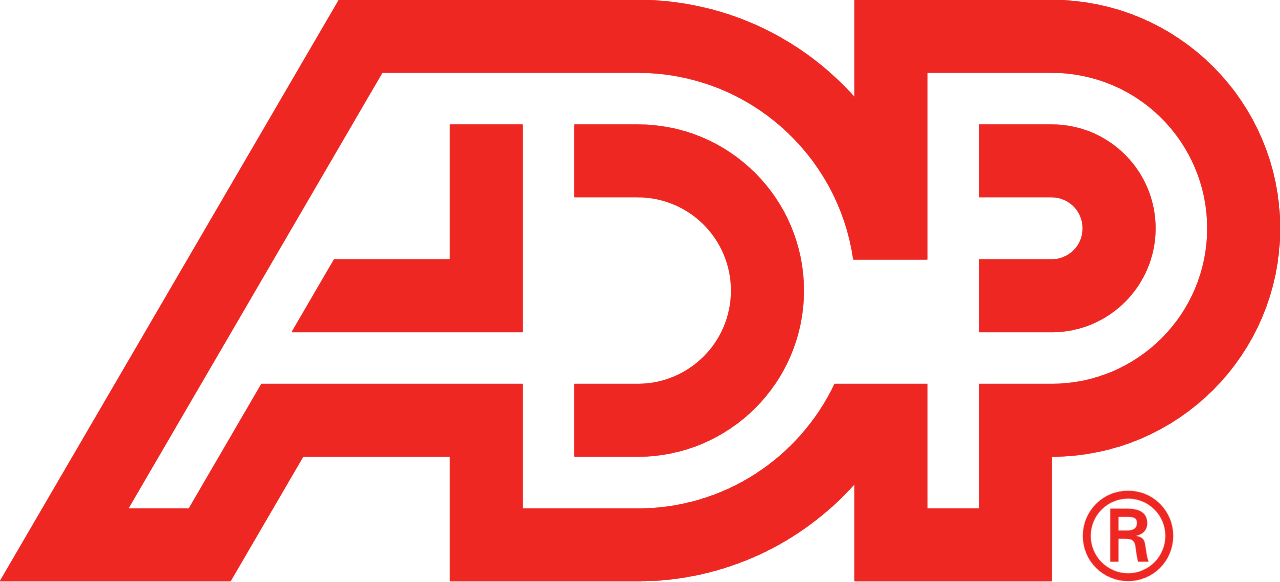 We recommend ADP TotalSource, which is ADP's PEO option, as best for those who want to work with an established payroll provider or those upgrading from a prior ADP payroll platform. Making the transition to a professional employer organization with a provider you're already familiar with makes your transition easier, although it's a bit costlier than Justworks in comparison.
If you're currently using ADP Run or ADP Workforce Now, then making the next step to ADP TotalSource makes sense. You'll save on implementation time and data migration costs and have a shorter learning curve.
ADP TotalSource Pricing
ADP TotalSource pricing is based on several factors including your credit rating, workers' compensation rating, and health insurance experience. While we couldn't get an exact price, we spoke with a PEO broker and to a member of ADP's sales team to find that, on average, you can expect to pay between $120 and $240 per month per employee.
ADP TotalSource Features
ADP TotalSource offers a co-employment solution based on its 60 years in the payroll service industry. ADP TotalSource provides all the same services as other PEOs like TriNet and Oasis Outsourcing in an all-inclusive package.
HR Features
ADP TotalSource, although built around a payroll foundation, provides HR onboarding, employee performance reviews, and an applicant tracking system. That prevents you from having to bolt on these HR software applications through an interface ― it's an all-in-one system.
In addition, like all PEOs, you'll get benefits administration and the ability to offer ― group or individual ― health insurance to your employees. It also provides workers' comp but, unlike some of the other PEOs, you can't shop around for rates as it has its own workers' comp program.
Payroll Service
ADP has a solid reputation for payroll and tax processing. With the ADP TotalSource PEO, you'll be able to provide your employees with 401(k) plans and workers' compensation insurance. Timekeeping and attendance tracking are also available in the same system.
Employee Self-service
Using the MyADP portal function, employees and contractors can view year-end W-2s and tax documents as well as pay stubs. Depending on the features chosen for your company, ADP's mobile app also provides access to self-service features like timekeeping and benefits. However, ADP's app isn't nearly as comprehensive as what's provided by TriNet or Justworks.
Customer Support
ADP's customer support includes access to HR and payroll professionals who can assist you. However, ADP prefers that you manage your own employee issues and only provides online help or a form for employees to fill out and submit. For example, if an employee can't log in to view his or her pay stub, ADP won't offer assistance, and the employee will need to come to you for help resetting his or her password.
What ADP TotalSource Is Missing
ADP TotalSource isn't as integrated with other ADP products as it should be. Each product — ADP Run, ADP Workforce Now and ADP TotalSource — is managed in separate divisions of the same company. In addition, as a co-employer of your staff, ADP may not provide the employee experience you want. Other HR support-oriented PEOs like Oasis Outsourcing and Paychex provide better HR support, including assisting with employee relations issues.
What Users Think About ADP TotalSource
ADP earns 4 out of 5-star ratings consistently and long-term users like the features they get. Some report issues with customer service but, overall, users are pleased with having one system to manage all their HR and payroll needs. For more information, check out our ADP Total Source reviews.
XcelHR: Best for Managing Employee Productivity & Performance

We recommend XcelHR as the best PEO for employee productivity and performance tools in addition to all the features you'd expect from a PEO. For example, it allows you to survey your employees, manage your talent pool and conduct professional employee performance reviews. It also assists you in hiring as well as all stages of the employee lifecycle as shown below.
Working with XcelHR would make your employees feel as if they were employed by a Fortune 500 company with best-practice HR functions and support.
XcelHR Pricing
XcelHR, like many other PEOs, doesn't provide pricing without evaluating your business first. However, the PEO broker we talked to believed that XcelHR's pricing is on the more affordable end of about $120 a month per employee. This is closer to Justworks at $99 per month, per employee for employers with two to four employees for full benefits administration, even with the smallest employee base.
XcelHR Features
XcelHR offers the same services for HR administration, payroll processes, tax compliance, and benefits as the other PEO services but focuses a bit more on the employee experience. For example, employees can upload photos of key documents like signed I-9s themselves.
HR Features
XcelHR provides paperless resources for employees, such as access to forms and your employee handbook. You can manage their time, and it also includes performance and talent management tools to assist with employee development. It offers health insurance and other benefits to improve employee retention. However, in addition to that, it supports your business through risk management compliance and monitoring.
Payroll Services
XcelHR provides payroll and tax administration, like all of the PEOs. In addition, it can offer your employees retirement services like 401(k) plans. What makes XcelHR stand out, is that it'll provide services even if you have just one employee. Justworks starts at two and others require your firm to be a bit larger, such as to have five or 10 employees.
Employee Self Service
Employees can meet many of their own HR, benefits, and payroll needs using the online portal or the mobile app provided by XcelHR. In fact, XcelHR's mobile app has common sense features like being able to take a photo of a signed document, rather than having to attach it to email or send it via fax.
Customer Support
XcelHR has six locations in the United States, and the best way to receive support is to contact the location nearest you by phone. It provides an online form that you or your employees can complete with a concern, and it'll call or email in reply. XcelHR doesn't have a call center; office hours are specific to the location nearest your business, typically Monday to Friday from 8 a.m. to 8 p.m.
What XcelHR Is Missing
Unlike Justworks, XcelHR doesn't provide pricing online. Therefore, you'll need to consult with a sales representative to determine the exact feature set you want. Then, it'll provide you with a customized quote.
What Users Think About XcelHR
While XcelHR generally has good reviews, if there is one complaint it's that its support team may take a while to get back to you. With only six offices — compared to Paychex having more than 100 — it may not have an office near you. Read more in our XcelHR reviews.
TriNet: Best PEO If You Have Employees in Multiple States


We recommend TriNet as the best mid-range priced PEO for small businesses with employees in multiple states. Its purchasing power allows it to offer great benefit rates to even the smallest companies, including those employing remote staff in rural areas where few health care plans are available.
Being so large and established for nearly 30 years, TriNet has negotiated many benefit vendor contracts. It also provides employees with discounts on everything from cell phones to car rentals and theme park tickets. Staff can purchase discounted services directly from the employee self-service portal. Features like these improve your ability to recruit and retain staff.
TriNet Pricing
TriNet's pricing is based on variables that include your industry, your company size and what location you're in. Prices may start as low as $125 per month, per employee, which is higher than newer PEOs like Justworks. One of the benefits of TriNet is that you can sign up anytime, even mid-year, and you won't have any tax resets. It'll give you credit for what's already been paid.
TriNet Features
TriNet's PEO services cover the full HR spectrum, from onboarding to payroll, benefits, timekeeping, and expense reimbursement. Onboarding is done online, and so is benefit enrollment using its user-friendly portal.
HR Features
TriNet manages the entire employee lifecycle, including paperless onboarding. It provides applicant tracking for recruitment, time, and attendance for existing employees, performance management for development, and HR-compliance training on topics like avoiding sexual harassment and discrimination. It also provides strategic HR consulting and employee self-service.
Payroll Service
TriNet provides the full range of payroll services including online paystubs and tax filings. Employees can view their pay history and even obtain employment verification when needed to purchase a vehicle or home. A full range of benefits is available, as are employee discounts on everything from flowers to gym memberships.
Employee Self-service
TriNet gives your employees access to their own information using an online portal or mobile app. In fact, TriNet's mobile app lets employees do just about anything they need to from requesting time off, searching for people in the company directory, viewing their payroll, pay stub, and tax information and even keeping track of all their benefits.
Customer Support
TriNet offers phone and email support Monday through Friday from 7:30 a.m. to midnight Eastern time. However, it does not offer live chat, and some online reviewers found TriNet's email support frustrating.
What TriNet Is Missing
TriNet isn't the low-cost leader. In other words, when you sign up, you get it all, but you also pay for it. Other vendors like Paychex and XcelHR let you choose only the specific services you need and price accordingly.
What Users Think About TriNet
TriNet's reviews fall in the 4 to 5 out of 5-star range on third-party review sites including ours. Users like the HR support they receive, although some find the application a bit difficult to navigate.
INFINITI HR: Best PEO for Franchise Customization


Infiniti is unique due to its affiliation with the International Franchise Association (IFA). It's great for franchisees in production industries and hotels, and a good choice for franchisors to customize for its system. It also supports nonprofits and provides options to tailor the PEO services to your particular industry.
Infinity provides your business with quick access to online employee data as well as allows you to track employees' talent profile showing their skills and education. That's often important in a franchise organization where users must be trained on a skill before they're given a job role like fry cook or store manager.
INFINITI HR Pricing
Infiniti, like many of the PEO companies, doesn't disclose its pricing online. It prefers to dialog with prospective clients and provide a custom proposal. However, third-party sites indicate that Infinity is priced on par with other PEOs in the in $100 or more per month, per employee range. That depends, of course, on how many employees you have and what features you sign up for.
INFINITI HR Features
Infiniti provides a scalable HR tool and gives you the support of experienced professionals in HR and risk management, in addition to payroll and benefits. It can assist you with compliance and HR guidance. Further, it provides excellent online resources like links to industry organization like the Society for Human Resource Management (SHRM).
HR Features
From an HR perspective, Infinity helps you recruit talent and offer them competitive employee benefits. It provides up-to-date information on labor laws as well as workplace safety to help reduce risk. It'll also help you create tools like an employee handbook, policies, and procedures to manage your staff.
Payroll Services
Like the other PEO services we've reviewed, INFINITI HR will provide secure internal access to payroll data and let you offer benefits as well as flex-spending accounts and a 401(k).
Employee Self-service
Infinity HR has a manager and employee self-service portal that allows users to enter time and view paystubs. However, it lacks a mobile app.
Customer Support
Infinity has offices on the east and west coasts. It boasts a four-hour response time to return calls and emails. However, when I called a local number midday on Saturday, I got voicemail.
What INFINITI HR Is Missing
Infinity doesn't appear to have real-time support on the weekend, which may be an issue if you're in a retail or foodservice industry with employees working multiple shifts. I also found its online chat unhelpful as it uses it to do little more than solicit your email address.
What Users Think About INFINITI HR
Employers like getting great feedback on how helpful it is for their employees who use INFINITI HR. They themselves would like to see better reporting and analytics. They also don't appreciate having software updates without solid instructions. See what other Infiniti clients say on our INFINITI HR reviews.
Oasis Outsourcing: Best PEO Company for Regulated Industries

We recommend Oasis Outsourcing as the best PEO for regulated industries like manufacturing, banking, and financial services. It caters to specific industries with an emphasis on risk management in addition to its HR, payroll, and benefits services. Its employee-leasing model leaves you free to focus on your core business while it manages the rest.
Oasis provides a great infographic on PEOs to help you decide if its offerings are right for you, suggesting that even companies with 10 or fewer employees should consider the benefits of working with a PEO. The image above illustrates how the company partners with you, the client, to provide support across the full HR lifecycle.
Of all the vendors we reviewed, Oasis provides the most strategic support within its service, including hands-on assistance with compensation analysis, risk avoidance, and employee-relations issues, for instance.
Oasis Outsourcing Pricing
Oasis Outsourcing doesn't have standardized per employee pricing because, like many of the older and more established PEOs, its prices vary based on the services you want. It offers a per-check fee (salary-based) or a per-person, per-month fee. Prices range from about $100 to $125 per month per employee and include dedicated HR consulting services.
In fact, we spoke with a broker at The Huldisch Group, who confirmed that Oasis would likely be priced more similar to Justworks rather than ADP, which might charge closer to $220 per month, per employee.
Oasis Outsourcing Features
Oasis has been in the HR outsourcing business for more than 20 years and, like TriNet, ADP Total Source, and other PEOs, it offers the entire range of services that includes HR, benefits, payroll, risk management, labor law compliance, and even assistance with small businesses that do government contracting.
HR Features
Oasis includes more robust staffing and electronic onboarding than Justworks as well as other HR features like employee relations assistance and training and development, including safety training. In addition, Oasis's HR consultants, called "Client Solutions Managers," provide personal assistance to you and your employees on everything from creating an employee handbook to reviewing a policy or updating job descriptions.
Payroll Services
With Oasis Outsourcing, you'll get standard payroll and records management as well as payroll reports, tax filings, and compliance. It also includes time and attendance and leave management, similar to Justworks.
Employee Self-service
Oasis Outsourcing offers online and internet-based self-service giving employees secure touch-ID login access (iOS only) for security. Employees can look up and view tax and payroll information, 401(k) plan, and time-off balances and even access employee discounts online.
Customer Support
Its customer support hours are Monday to Friday, 8 a.m. to 6 p.m. local time with help available by phone or email. Both employees and administrators can open help desk tickets online. As a bonus, employees are provided with a dedicated phone number to call if they have questions.
What Oasis Outsourcing Is Missing
Oasis's support hours are somewhat limited, and you have to navigate an annoying phone menu to reach the right person. Therefore, it may not be best for small businesses working evening and weekend hours like in foodservice, retail, or entertainment industries. In addition, its PEO doesn't manage payments to 1099 contractors whereas most of the other PEOs do.
What Users Think About Oasis Outsourcing
Prior to being acquired by Paychex, Oasis Outsourcing was the largest privately held PEO company. Users like how it provides extensive HR consulting support. On the downside, some are frustrated that benefits aren't offered to employers with fewer than 10 employees. Read our Oasis Outsourcing reviews for more insight.
Paychex: Best PEO Company for On-site HR Consulting Services

We recommend Paychex as best PEO for small businesses that want the benefit of certified HR generalists to provide on-site consulting. With HR staff available in more than 100 U.S. locations, Paychex claims to be the only PEO that sends HR experts to you, so it's more than an online co-employer. Working with Paychex is like having your own HR rep. It's priced at the higher end, similar to ADP TotalSource.
Another benefit of Paychex is that even though it owns all the HRIS software itself, it doesn't require you to use all its offerings. For example, if its group workers' compensation rates are higher than what you already pay, it won't expect you to switch. Meanwhile, with ADP TotalSource, you only have one option for workers' comp — the one offered by ADP TotalSource.
Paychex PEO Pricing
Paychex bases its PEO pricing on variables like location, what states your employees work in and the number of pay periods you have. Prices start at less than $100 a month per employee if you run biweekly payroll with basic PEO services. You can sign up with as few as five employees whereas other PEOs prefer that you have 10 or more employees to start with.
However, unlike other PEOs that price based on a percent of payroll, Paychex's administrative fee, once you choose the services you want, includes everything except workers' compensation, health insurance, and benefits premiums, based on your business and employee choices.
Paychex PEO Features
Many are familiar with Paychex's reputation as one of the larger payroll providers. Its PEO option builds on this payroll expertise with the addition of full-service HR, benefits, and compliance offerings. As a PEO, it pools your employees with 90,000 other business's employees to obtain better prices on benefits, insurance, and 401(k) plans. With Paychex, you can choose which features to start with and add as you go. Paychex allows you to determine and pay for the various HR features you want.
HR Features
Paychex offers standard HR features including benefits administration and health insurance plans. In addition, you can get performance management tools, such as annual performance reviews and training.
Payroll Service
Paychex includes timekeeping in its payroll software in addition to federal and state tax compliance and year-end forms. In addition, it can offer and manage your 401(k) plan.
Employee Self-service
Paychex has an employee services portal for your staff to manage their own tax deductions, view, and print their pay stubs and, depending on your setup, enroll in benefits or sign up for online classes. However, Paychex' self-service portal and mobile apps are menu-driven and antiquated, unlike self-service portals with other PEOs like Justworks and TriNet, which are more intuitive to use.
Customer Support
Paychex offers support to your employees via online help documents. It provides phone and email to you as an administrator 24/7. In addition, if you need help with HR-compliance questions, it provides certified HR staff who can work with you remotely or at your work site.
What Paychex PEO Is Missing
Paychex user interface isn't as intuitive as most of the other PEO providers we reviewed. In addition, its due-diligence process may mean that companies in riskier industries, such as construction or light manufacturing, may not be accepted for co-employment unless they have no prior workers' compensation claims.
What Users Think About Paychex PEO
While there are many positive reviews on the company itself, we couldn't find many reviews on the Paychex PEO service which uses their Paychex Flex software. For more information, you can check out our Paychex reviews.
If a PEO isn't the right HR, benefits, and payroll option for you, consider these alternatives:
Alternatives to Working with a Professional Employer Organization
| Alternatives to PEO | Best for |
| --- | --- |
| Payroll Software | Small business owners that want to save money by running their own payroll |
| Payroll Service | Businesses that want payroll, benefits, and tax compliance managed for them |
| HR Software | Businesses that want to improve the employee experience |
| HR Outsourcing | Growing businesses that want to balance culture and labor law compliance |
| HR Apps | Businesses looking for cool online tools to help manage and motivate people |
| Human Resource Information System (HRIS) | Businesses ready to step up to an all-in-one integrated software |
| An HR Manager | Businesses that are growing and prefer in-house HR expertise |
| Free Payroll Software | Start-ups doing their own accounting that have only one or two staff members |
Bottom Line
The most important piece of advice when it comes to partnering with a PEO company is to do your due diligence. You want your PEO to be stable financially and to offer excellent customer service and employee support. You also need to balance affordable insurance and health benefit options for your employees with reasonable administrative fees for you. That's why Justworks is our number one choice.
Justworks allows you to choose your plan and offers pricing discounts as you add staff. With Justworks, you can have all the HR and benefits options of a big company even if you have as few as two employees. The price you pay will serve as an investment in your staff. As your business grows, you'll be confident knowing you're in compliance with labor and tax laws. Request a Justworks demo.