8 Best PEO Companies for Small Businesses in 2023
The best PEO companies offer full HR and payroll services and provide solid support in handling regulatory compliances, payroll tax regulations, and labor laws. PEO services should also include access to a wide range of benefits at better rates—options and pricing that, at times, you can't normally get as a small or midsize business.
For this guide, we reviewed 12 PEO companies for small businesses and narrowed the list down to our top eight recommendations.
Justworks: Best (overall) for small businesses needing a low-cost, high-functioning PEO
Rippling:

Best for businesses needing HR and IT management

XcelHR:

Best for robust benefits, including alternative options (i.e., pet insurance)

Paychex PEO: Best for highly customizable PEO plans
TriNet:

Best for industry-specific customizable PEO services

Insperity: Best for midsize businesses needing PEO services with a focus on training
Papaya Global:

Best for international payroll and employer of record (EoR) services

ADP TotalSource: Best for growing businesses that want the expertise of a large PEO
Best PEO Providers for Small Businesses Compared
All the PEO companies we reviewed offer hire-to-retire services, pay processing, payroll tax administration, year-end tax forms, employee benefits plans, and compliance assistance. Below are the providers' standout features.
Starter Monthly Pricing

IRS or ESAC Certified

Unlimited Pay Runs

Unique Employee Benefits

24/7 Phone Support

$59/employee

Both

✓

Health advocacy services; fitness membership

✓

$65/employee

✕

✓

1:1 expert healthcare guidance

✕

Call for quote

✕

Set schedule

Home insurance; travel and entertainment discounts

✕

Call for quote

Both

Set schedule

Financial wellness tools

✓

$150/employee for a company with 25 workers*

Both

Set schedule

Wide range of employee discounts

✕

Call for quote

Both

Set schedule

Employee assistance program

✕

$12/employee for payroll; $770/employee for EoR

✕

✓

Global health benefits

✕

$85/employee*

Both

Set schedule

Discounts at retailers and restaurants

✓
*Pricing is based on a quote we received
Top PEO Providers Quiz
Take our free quiz below if you need help selecting a provider from the PEO companies on our list
Justworks: Best Overall PEO Service for Small Businesses

What We Like
Enterprise-level benefits from major insurance companies + 401(k)
Excellent customer support
Intuitive interface
IRS and ESAC certified
What's Missing
Limited reports and integrations
Mobile app is limited (lack of basic employee self-service features)
Users say the PTO tools are not robust
Has preset payout schedules for hourly and non-exempt salaried employees (set every other Friday)
Justworks Pricing
Basic: $59 per employee monthly for the first 50 workers; $49 per employee monthly for the 50th worker onward

Includes full-service payroll, payroll tax filings, employee onboarding, PTO management, commuter benefits, health and wellness perks and access to 401(k), life and disability, workers' compensation plans

Plus: $99 per employee monthly for the first 50 workers; $89 per employee monthly for the 50th worker onward

Basic + access to COBRA administration, health advocacy services, FSA/HSA plans, and medical, dental, and vision insurance
Add-on
"Justworks Hours" time tracking solution: $8 per employee monthly
Justworks is an excellent choice for small businesses with limited HR experience because of its affordability and solid PEO services. It offers payroll processing, tax filing services, and employee benefits administration. With 70,000 employees through its clients, its packages include enterprise-level options from top carriers and insurers. It also provides access to HR professionals who can help you stay compliant.
IN THE NEWS: In early 2023, Justworks won five awards including a Gold Stevie® Award for 'Best Use of Technology in Customer Service' and a Silver Stevie® Award for "Sales Distinction of the Year," marking wins for the sixth consecutive year.
Scoring 4.46 out of 5 in our evaluation, Justworks received perfect marks in many of our criteria because of its transparent pricing, robust payroll and HR administration features, and reliable PEO services. While it has an intuitive interface with online tools that are simple to learn and use, it lost points due to its limited report customization options and lack of mobile apps that allow employees to view pay slips and benefits information while on the go. Plus, unlike the PEO companies we reviewed (except Papaya Global), all of which have feature-rich HR tools, Justworks has limited learning management tools and a time tracking solution that costs extra (monthly fees start at 20 plus $5 per employee).
In terms of user reviews, those who left feedback on third-party review sites (like G2 and Capterra) said that its HR solutions and PEO services are affordable and efficient. However, some complained about its limited reporting and third-party software integrations.
Justworks Key Features
Like Rippling and Papaya Global, Justworks lets you do out-of-cycle pay runs at no extra cost. The five other PEO companies on our list charge for each pay run. Aside from processing payments for employees, contractors, and vendors, Justworks handles the applicable federal, state, and local tax payments and filings, including year-end tax reporting. However, its payment options are limited—Justworks pays only via direct deposits and paper checks. For a pay card option, check out ADP TotalSource, XcelHR, Paychex, and Insperity.
---
In addition to viewing pay slips and benefits, Justworks' online self-service portal makes it easy to onboard new hires. It allows employees to complete online forms, access tax and payroll documents, read company policies, request paid time off (PTO), and more. However, it doesn't have mobile apps for its self-service tools. We recommend ADP TotalSource, XcelHR, Rippling, Paychex, or Insperity if you need an employee portal on mobile.
---
Justworks offers competitive medical plans from top carriers like UnitedHealthcare, Kaiser, and Aetna. It also has enterprise-level options for dental, vision, accidental death, disability, and life insurances, including flexible spending accounts (FSAs) and health savings accounts (HSAs). It even has Teladoc solutions, gym benefits, and medical advocacy services. While Justworks' benefits offerings are competitive with the PEO companies on our list, ADP, TriNet, and Paychex have employee discount programs, and XcelHR has unique benefits options like home insurance and legal assistance.
---
In addition to having HR experts who keep you up-to-date on labor laws and compliance, it proactively works to keep you compliant. Justworks does this by providing free sexual harassment prevention training videos that meet state regulations. It even has some state policies preloaded into its software. Further, Justworks (along with TriNet, ADP, Paychex, and Insperity) is an IRS- and ESAC-certified PEO.
---
Unlike ADP TotalSource and XcelHR, which look dated, Justworks is user-friendly and aesthetically pleasing. Its platform also contains in-app links to articles that explain points of law and compliance, including how to use the software. If you need assistance, its customer support personnel are available 24/7 through email, chat, phone, SMS, and Slack.
---
Rippling: Best for Tech-heavy Companies Needing Robust Integrations & IT Hardware Support

What We Like
Excellent integration capabilities with over 500 options
Can easily turn PEO on and off and still access HR/payroll software
Intuitive interface
Can pay international contractors
Modular HR, payroll, benefits, and IT solutions
What's Missing
Lacks IRS and ESAC certification
You can't buy its payroll solution (and other modules) without purchasing its core workforce management platform first
Gets pricey as you add functions
Phone support with HR experts costs extra; how-to guides are limited
Rippling Pricing
PEO services: $65 per employee monthly
HR payroll plan: $35 plus $8 per employee monthly*

Includes workforce automation, analytics, onboarding and offboarding, time tracking, full-service payroll, tax filing services, and software integrations
Other Per-Module Costs*
App, device, and computer inventory management: $8 per employee monthly

Includes IT tools to manage business apps and computer provisioning and deprovisioning processes

Benefits administration: Pricing varies, depending on your insurance broker
HR help desk: Custom-priced

One-on-one email/phone support from HR experts
*Pricing is based on a quote we received
We recommend Rippling PEO for companies whose employees need IT onboarding support like issuance and management of company computers and software licenses. Rippling offers all the essential features of a PEO, from HR support to enterprise-level benefits and compliance advising to payroll tax filing services. Its modular system is unique among PEO software and makes for an intuitive interface, even with many integrations. Users even praised its ease of use and robust integration options.
IN THE NEWS: Rippling is now an official Apple Authorized Reseller. This allows customers that use Rippling Device Management to order, ship, and manage their employees' computers right from their Rippling dashboard.
Aside from PEO services, Rippling has a solid suite of HR and IT management solutions—making it one of our top-recommended HR payroll software for small businesses.
The platform scored 4.30 out of 5, receiving perfect marks in payroll, HR administration, and expert assessment. Its intuitive interface, efficient payroll tools, strong HR and compliance support, and flexible PEO services, which you can easily turn off to start using its HR software, contributed to its high ratings. It scored the lowest in additional non-payroll tools because users have to pay for learning management, benefits administration, and applicant tracking functionalities.
Rippling Key Features
Rippling offers full-service payroll and tax filing services (federal, state, and local taxes), including year-end reporting (W-2s and 1099s). It tracks PTO, handles deductions, and pays garnishments. You can pay employees through direct deposits and checks, but not by pay card. For that option, consider ADP TotalSource, XcelHR, Insperity, and Paychex.
---
Rippling offers Fortune 500-level medical, dental, and vision insurance. It also has FSA, HSA, commuter benefits, and EPLI coverage, and handles Affordable Care Act (ACA) and COBRA administration as well. It even offers one-on-one expert healthcare support to employees who have benefits plan questions, medical bill disputes, or a need for help in finding the appropriate type of care/clinic for their symptoms. However, it lacks some specialty benefits, such as XcelHR's non-standard legal assistance or pet insurance, Justworks' medical advocacy services, and ADP's, TriNet's, and Paychex's employee discount plans.
---
While Rippling doesn't have an ESAC or IRS certification, it nonetheless offers tools and advice to help you stay compliant with payroll, safety standards, and labor laws. However, if you need strong compliance support to conduct safety audits and meet Occupational Safety and Health Administration (OSHA) requirements, we recommend you partner with ADP TotalSource, Paychex, TriNet, or XcelHR.
---
For technical companies that use a lot of different software, Rippling is the best for onboarding. In addition to the usual new hire documents, it lets you assign computers and software licenses to employees. It can even provide the computers with software preloaded and helps with the return of hardware at termination. Only Rippling offers essential IT tools for device and business app management among the PEO companies we reviewed.
---
If you no longer require PEO services, you can quickly switch Rippling's PEO off and use its HR platform. This differs from all the others on our list, which don't have an easy on/off option and a seamless transition to HR software.
---
Despite the modularity of the software and the extreme number of integrations, Rippling is very user-friendly, with helpful menus and icons for both in-app and third-party tools. All of its solutions "talk" to one another, so you don't have to enter any information twice. However, while it has an online help center, its how-to articles are a bit limited.
---
XcelHR: Best PEO for Benefits & Employee Assistance Plans

What We Like
Wide range of benefits, including home insurance and an employee assistance plan
Compliance support includes workplace safety inspections and policy help
Dedicated representative; live support available
What's Missing
Interface looks dated
Pricing isn't transparent
Lacks ESAC certification (which is the gold standard for PEOs); no longer on IRS certified PEO list
XcelHR is another excellent PEO with a wide range of services and efficient payroll and HR tools. We were impressed by the range of standard and nonstandard benefits XcelHR offers, including telehealth services and pet insurance, which is more varied than PEO companies like Rippling, Insperity, and Papaya Global.
Scoring 4.26 out of 5, XcelHR received a perfect mark for HR administration solutions. Similar to ADP TotalSource and Paychex, it provides robust compliance help that includes safety audits and inspections to ensure that your workplace complies with OSHA regulations. While XcelHR's online tools are generally easy to use, the software looks dated. Its custom pricing, lack of ESAC and IRS certifications, paid recruiting tools, and limited user reviews also prevented XcelHR from ranking higher on our list.
XcelHR Key Features
XcelHR automates payroll, integrating benefits and deductions in its calculations. Like Paychex, Insperity, and ADP, it pays employees either by check, direct deposit, or pay card. It handles federal, state, and local taxes, including all the required tax forms. It also files end-of-year paperwork and maintains IRS compliances. However, as of this writing, XcelHR is not on ESAC or IRS certification lists (it was IRS-certified in the past).
---
Its job costing tool computes employee wages per job or department, something not many PEO providers handle naturally. Rippling, for example, has job costing tools but the calculations are based on the employees' work hours instead of total wages (which includes additional earnings like bonuses and allowances).
---
It uses MetLife's Preferred Provider Organization (PPO) plans for dental and runs a 401(k) option through Slavic401k. In addition to FSAs, it has disability, critical illness, and group accident insurance plans. However, if you want HSA options, we recommend partnering with Justworks, ADP TotalSource, Insperity, or Rippling.
---
XcelHR's wide selection of nonstandard benefits are what sets it apart from the other PEO companies on our list. You can select legal assistance plans, auto and home insurance, telehealth services, hospital indemnity insurance, and pet insurance. You are also granted access to exclusive travel and entertainment discounts. It even offers an employee assistance program to help workers cope with stress, get legal or financial advice, and more.
---
You can get assistance on job description writing, resume reviews, and phone interviews, including drug testing, background checks, and pre-employment testing. Advisers can help craft policies and assist in performance management. Unlike Justworks, XcelHR can help create specific reports if the options provided in the software don't meet your needs.
---
XcelHR advises you on all aspects of compliance—from fair hiring practices to legally terminating an employee. It excels in safety, with workers' compensation teams that help you develop OSHA-compliant programs, manage a safety training library, and conduct safety audits (Paychex offers safety assessments as well).
---
To see if it has all of the features that your business needs, check out our XcelHR review.
Paychex PEO: Best for Businesses Seeking Highly Customized PEO Plans

What We Like
Customizable PEO plans with a wide range of benefits options
Access to an HR team with various specialties
IRS and ESAC certified
What's Missing
Pricing isn't transparent
Can get pricey as you add features
Fees can change each year
Paychex PEO offers a comprehensive suite of HR, payroll, and compliance solutions, including a wide variety of employee benefits. If you have specific needs, it can create a highly customized PEO package, allowing you to select online tools and benefits options that best meet your company's needs. Given its more than 300 solutions and services, you can have a PEO package that, aside from the essential HR and payroll tools, includes new hire screening services, medical contribution tracking for Form W-2 reporting, and retirement plan services. This is unlike other PEO companies that either offer preset features you can't customize or have a product suite that isn't as robust.
IN THE NEWS: Paychex won the 2023 BIG Innovation Award in recognition of Paychex Voice Assist, an artificial intelligence feature that offers the first voice-activated payroll experience on the market.
Paychex PEO's online tools and benefits options are managed through Paychex Flex, the provider's all-in-one HR solution. If you want to know more about the platform, our Paychex Flex review tackles its essential features and pricing information.
Scoring 4.22 out of 5 in our evaluation, it didn't rank higher on our list because some of its non-payroll tools cost extra (like time tracking and applicant tracking) and it lacks the flexible PEO service that Rippling offers. In terms of user feedback, Paychex itself has a lot of negative reviews. Most complaints are around nontransparent pricing and being billed for functions the user did not want (this is also a common complaint with ADP TotalSource). Of more concern are the complaints of incorrect tax withholdings—and Paychex not honoring its guarantee. It should be noted that where those complaints are seen, Paychex has responded, offering to resolve the issue.
Paychex PEO Key Features
If your regular payroll doesn't change, Paychex lets you run payroll in as few as two clicks. It can pay via direct deposit and pay card—note that not all the PEO companies on our list offer a pay card option, which is becoming more popular with GenZ workers. Like ADP, it also supports paper checks and even offers check stuffing services. However, you have to pay extra for check mailing services.
---
Paychex offers international payroll through its partner vendor, FMP Global. For global payroll services, we recommend ADP TotalSource, Rippling, and Papaya Global.
---
Paychex offers several benefits plans, such as dental, vision, dependent care FSA, financial benefits, and a Paychex-run 401(k). It has enterprise-level insurance that includes health maintenance organization (HMO) coverage, PPO options, and high deductible plans. Like ADP, it has an employee discount program, but for nonstandard benefits like pet insurance, you need to go to XcelHR.
---
You get a team of experts, with each member specializing in an area of your PEO plan, plus an HR generalist. Not every PEO on our list (except ADP) offers a team setup like this. In addition to onboarding and offboarding tools, you can get other HR solutions like an AI-powered learning management system (LMS) that recommends courses based on the employee's position and work goals.
---
Paychex offers employment practices liability insurance (EPLI) and cyber liability insurance. Further, its HR team provides proactive updates on legislation changes, and a Paychex safety rep can even help you assess and mediate risks and meet OSHA requirements. This is similar to XcelHR, which also offers safety reps through its workers' comp programs.
---
Paychex PEO is managed with the Paychex Flex software, which is easy to set up and use. Aside from granting you access to a team of HR experts, it offers 24/7 phone support.
---
TriNet: Best for Businesses With Industry-specific Needs

What We Like
Tailors your plan to your industry
Prices decrease when employees meet social security or unemployment rate maximums
IRS and ESAC certified
What's Missing
Dedicated reps for larger businesses only
Pricing not transparent
TriNet Pricing*
$150–$165 per employee monthly (for a company with 25 workers)

Includes full-service HR and payroll for managing the entire employee lifecycle

Prices go down as employees reach certain payroll milestones
*Pricing is based on a quote we received
TriNet PEO offerings are highly competitive compared to those on our list. Its claim to fame is it will customize your PEO plan according to your industry. For example, TriNet can add specific solutions if companies require certain insurances due to its industry (such as critical accident and illness policies for manufacturing firms) or if a business needs certain benefits to remain competitive. It also has experts on hand that can advise you on the regulations and compliances of your industry and general employment and payroll law.
IN THE NEWS: In April 2023, TriNet announced its new logo and identity that reflects its expanded business strategy which includes its human resources information system (HRIS), Enrich product line, and R&D tax credit services.
In our evaluation, TriNet earned an overall score of 4.21 out of 5. It offers solid payroll tools, efficient payroll tax filing services, and a wide range of HR offerings, which resulted in perfect marks for payroll features, additional non-payroll solutions, and HR administration. It lost points because its software isn't as intuitive as the others on our list. Unlike Papaya and Justworks, it requires you to call for a quote. And while it charges by employee, TriNet reduces the price for certain payroll milestones—although the overall cost seems higher based on the quote we got. Several users even said that its fees are expensive.
One thing TriNet does that we have not seen with other PEO companies in this guide is that its prices decrease as employees either max out their Social Security deductions or unemployment taxes. It also reduces your rates if employees elect for a pretax medical deduction.
TriNet Key Features
TriNet offers paperless W-2, calculates and manages payroll, and takes care of federal, state, and local taxes. TriNet even handles unemployment claims for you. What sets it apart from the other PEO providers we reviewed is that it allows employees to import W-2s directly into TurboTax.
---
Unlike most of the providers on our list, which either don't have time clock software or charge extra for it, TriNet has time and attendance features. It offers a scheduling solution that can generate schedules with your policies in mind and optimizes staff mix. It also lets you set employee work shifts by client, department, and location.
---
Like most PEOs, TriNet leverages the power of all its small business customers to get excellent rates on major medical insurance. Unlike some, however, it offers plans from a variety of providers, including Aetna, Kaiser Permanente, UnitedHealth, MetLife, and Aflac. It has retirement plans, critical accident and illness policies, and nonstandard benefits, such as home and pet insurance. Like Paychex and ADP, it offers a discount plan and also invites its customers to add products to the program, giving them a marketing boost as well.
---
You'll have access to HR advisers, performance management tools, and training programs that include professional courses for online learning and certifications. Like Insperity, it even offers leadership training. TriNet also has employee culture surveys and a team engagement tool to help you develop better employees and working groups. However, some of these solutions may increase the price of your overall plan.
---
TriNet can provide industry-specific guidance on compliances and labor rules, keeping you up-to-date on the latest employment laws and regulations. Similar to XcelHR and Paychex, it has a team that can assess your workplace for hazards and violations. In addition, TriNet can provide active management of claims against you for employment practices, including pre-negotiated legal fees and caps with external counsels if needed.
---
Check out our TriNet review to see whether its online solutions fit your business requirements.
Insperity: Best for Midsize Businesses Wanting Complete PEO Services Focused on Training

What We Like
Employees can directly contact Insperity for a wide range of concerns
Excellent training tools and LMS for employees
Access to 50 prebuilt reports
IRS and ESAC certified
What's Missing
Pricing isn't transparent
Has a bit of a learning curve
Help section is hard to find and isn't in-depth
Starter plan requires a minimum of five employees
With over 30 years of experience, Insperity is another big PEO company like ADP and Paychex. It has 70 offices across the US, so its specialists know their regions well. It is best for midsize businesses that want a strong HR partner and robust training tools. It even has extensive training options for both employees and managers. Of the eight PEOs in this guide, Insperity is the only provider that offers 5,000+ self-paced learning courses, 2,000+ audiobooks, and 30,000+ online books.
Insperity scored 4.20 out of 5 in our rubric, with perfect marks in HR administration, licensing and reporting, and additional payroll tools. Non-transparent pricing and limited how-to guides contributed to its low scores. Plus, while Insperity generally has a user-friendly interface, learning to navigate through all of its features may take some time. Several users even complained about its somewhat steep learning curve. If you want a PEO service with an intuitive platform, we recommend Justworks or Rippling.
Insperity Key Features
Insperity pays by direct deposit, pay card, and checks. It also comes with 50 prebuilt payroll-related reports (including job costing), and you can request a customized report. However, it doesn't support global payroll, so we recommend using either ADP, Papaya Global, or Rippling if you have international workers.
---
Apart from an employee assistance program, you can access enterprise-level health, dental, and vision plans, FSA/HSA, life and accident insurance, and basic disability insurance. You can use an Insperity-run 401(k) plan or sponsor your own Insperity Customized 401(k) designed for your specific situation with various options for eligibility, enrollment, vesting, and more. However, it lacks a health reimbursement arrangement (HRA) program like Paychex has. And if you're looking for nonstandard benefits, XcelHR has a diverse range of options that include automobile, home, and pet insurance plans.
---
Compared to Justworks and XcelHR, Insperity's employee engagement and training tools are more robust. In addition to the usual HR support (such as handbooks and onboarding), Insperity provides excellent employee development and engagement tools. It assists with conducting culture surveys, crafting mission statements, and customizing a rewards program for your staff. Plus, it helps keep employees learning with over 30,000 online books, 2,000+ audiobooks, and more than 5,000 self-paced courses in business, technology, and compliances, among others.
---
Its reps can help keep you compliant with various regulations, such as hiring, tax, payroll, and termination rules. It also supplies labor law posters and even has an Equal Employment Opportunity Commission (EEOC) hotline for employee grievances. However, it doesn't have ADP TotalSource's legal defense benefit or Paychex's cyber liability insurance coverage.
---
Insperity's self-service solutions let your staff view and make changes to their benefits from a computer or mobile device. If your employees have questions about a plan's coverage, they can contact Insperity's benefits specialists 24/7.
---
Insperity grants you access to dedicated reps and a team of HR specialists. While it has how-to articles, the guides are basic and difficult to find online.
---
Papaya Global: Best for Global Businesses Needing International Payroll & Compliance Support

What We Like
Handles payroll, HR, and compliances for over 100 nations
Transparent pricing
Employer of Record (EoR) in 160+ countries; lets you hire without assistance from a local entity
What's Missing
Can get expensive depending on the services you require
Lacks 24/7 customer support
Doesn't have IRS and ESAC certifications
Papaya Global Pricing
Full Service Payroll: $12 per employee monthly

Includes payroll, local tax filing assistance, and benefits management

Global EoR: $770 per employee monthly

Payroll + workers classification and compliance checks

Contractor Management & IC Compliance: $25 per employee, per month

Payroll + workers classification, compliance checks, and contractor management

Global Expertise Services:$250 per employee monthly

Global health plan, immigration, and global equity
Add-on solution
Payroll Intelligence Suite: Starts at $250 per month

Includes access to real-time employer costs and workforce spending data
Papaya Global tops our list for the best international payroll services as it can help you with hiring international employees and managing benefits. In addition to immigration law compliance support, Papaya Global acts as the EoR in over 160 countries, taking on payroll and HR liabilities so that you can concentrate on work.
Overall, it earned a score of 4.18 out of 5 in our evaluation. What's great about Papaya Global is that its pricing is fully transparent, which is why it received a perfect mark in pricing. It also has an intuitive interface praised by real-world users for tools that are easy to learn and use. However, unlike ADP TotalSource, Paychex, Insperity, and Justworks, Papaya Global isn't IRS- and ESAC-certified. Plus, it doesn't offer employee development tools that professional employer organization companies like ADP TotalSource and Insperity have. These factors prevented Papaya Global from climbing higher on our list.
Papaya Global Key Features
With Papaya Global acting as the EoR, it can hire international employees and pay them on your behalf. It also provides benefits and workforce management through its network of partners located across 160+ countries.
---
Aside from calculating withholdings and deductions, it can handle payroll for both employees and contractors. Papaya Global pays your employees (via direct deposits and bank transfers) in their local currency with pay stubs in their local language. It also handles payroll taxes—from documentation to payments and year-end filings—wherever you have employees. Moreover, its platform lets you view payroll information in one location, by country, and as a whole business.
---
Papaya Global analyzes your benefits plans by country to help you come up with attractive packages. In addition to standard benefits, it can help you create incentives for executives or equity rewards for workers. Not every PEO offers this high-level focus. It works between you and the EoR to deliver the plan.
---
In addition to managing payroll, Papaya Global provides access to HR documents, sends monthly employee status reports, and reminds you of birthdays and work anniversaries. However, it doesn't have 24/7 support. This is unlike ADP TotalSource, Justworks, and Paychex, which offer round-the-clock support.
---
As an EoR for foreign businesses, it provides local expertise to ensure compliance with local regulations and laws. Papaya Global also monitors global tax laws to keep you compliant and even tracks work permits, residence permits, and family permits. Other PEOs (like Rippling and ADP TotalSource) don't offer immigration-related services.
---
You get a dedicated onboarding manager to get you started and access to in-country experts for questions. It also integrates with your existing HRIS, ERP expense management, and time and attendance systems. However, its integration options aren't as robust as Rippling's 500+ partners.
---
Learn more about its international payroll, hiring, and contractor management solutions, in our Papaya Global review.
ADP: Best for Growing Businesses Wanting the Expertise of a Big PEO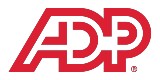 What We Like
Highly experienced PEO that's IRS and ESAC certified
Dedicated reps are helpful
Global payroll available
Access to enterprise-level benefits
What's Missing
Pricing isn't transparent
Software looks dated
Customer service isn't always easy to contact
Time tracking and recruiting tools are paid add-ons
ADP Pricing*
Starts at $85 per employee monthly

Includes hire-to-retire HR services, compliance assistance, and complete payroll administration
*Pricing is based on a quote we received
ADP's PEO services, ADP TotalSource, is a goliath among PEOs in size and range. Similar to Paychex and Insperity, it offers decades of HR expertise and experience (30+ years) and a wide set of features and products to choose from. It's ideal for a growing business that may want to start with simple payroll and HR, then transition into full PEO services when it needs expert assistance in managing day-to-day HR tasks. Able to handle even thousands of employees, ADP TotalSource is a great choice for companies that expect to expand business operations.
Overall, it scored 4.12 out of 5 in our evaluation. It received perfect marks in HR administration and licensing and reporting—mainly due to its strong HR support tools, compliance assistance, competitive benefits with employee discounts, and IRS and ESAC certifications. It posted the lowest score in pricing because, unlike Justworks and Papaya Global, it isn't fully transparent. Many users even complained about ADP's pricing complexity, including having received confusing billings. Others also mentioned that while its support team is generally reliable, they sometimes experience difficulties contacting a customer representative.
ADP Key Features
With ADP TotalSource, pay processing takes minutes to calculate, and its system flags potential errors. In addition to payroll tax filing (federal, state, and local taxes) and year-end reporting (W-2s/1099s), it manages withholdings and benefits. Plus, if you have questions, you can call a payroll expert 24/7.
---
ADP TotalSource supports several employee payment options, such as via direct deposits, paychecks, and the Wisely pay card. Similar to Paychex, it also offers check signing and stuffing services. For employers with preferred payment options of only direct deposits and checks, then Justworks and Rippling are good alternatives.
---
ADP TotalSource leverages the power of over 500,000 client employees under its PEO to get Fortune 500-level healthcare options for your business. It also conducts an annual comparison against your competition to ensure you offer the best benefits to your employees. Benefits options include COBRA administration, commuter benefits, medical, 401(k) plans, life and accident insurances, FSA and HSA accounts, health advocacy services, a work-life employee assistance program, and even a discount program. Nonetheless, XcelHR's benefits selection is more diverse with general legal services and even an insurance option for your employees' pets.
---
ADP provides hire-to-retire support to recruit and track applicants, onboard new hires, manage employee information (including performance reviews), and offboard or terminate employees. It has training and development programs, employee survey management, and more. However, you have to pay extra for time tracking, employee engagement tools, and full-service recruitment. This is unlike Insperity's services, which include a complete HR solution with strong employee development tools.
---
ADP TotalSource's HR experts have decades of experience and are constantly learning. They can advise you on compliances in everything from COVID-19 legislation to terminating employees. Its compliance services can help you avoid potential legal issues. Further, ADP may provide legal assistance if an employee sues your company—provided you followed its recommended processes. ADP TotalSource is the only PEO that we reviewed that has this feature.
---
Employees can onboard through the portal and enroll in benefits. They can also use the portal to raise PTO requests, clock in/out, create timesheets, view pay stubs and benefits, and contact colleagues. And unlike Justworks, it has employee mobile apps (for iOS and Android devices) with intuitive controls.
---
Need something simpler? For a wider range of payroll options, check out our buyers' guides on the best payroll services and best payroll software.
How We Chose the Top PEO Companies
We examined 12 top-of-the-line professional employer organization companies for essential HR and payroll tools small businesses need, weighing attributes accordingly. We considered size, special features, user feedback, and more. Overall, Justworks ranked highest among small business PEOs.
To see our full evaluation criteria, click through the tabs in the box below.
10%
Additional non-payroll tools & software
20% of Overall Score
We looked for providers with transparent pricing, zero setup fees, and charges on a per-employee basis. Most PEOs in this guide do not list their pricing online and require you to call and get a custom quote—except for Justworks and Papaya Global, which publish pricing information on their websites. Rippling also lists its rates online, but only its starter monthly fees. Those with per-employee pricing include Justworks, ADP TotalSource, TriNet, and Papaya Global. Also, Paychex, Insperity, and ADP TotalSource have setup fees, though quite a few waive these if asked.
20% of Overall Score
We looked for robust HR administrative support, from hiring to retiring, including assistance with employee career development, compliance tracking, and benefits offerings that are available across the US. While all of the PEOs in this list, except Papaya Global, received perfect scores here, we recommend Justworks if you require access to most of these HR functionalities at affordable rates. If you prefer the services of a big PEO with 30+ years of experience, then consider ADP TotalSource, Paychex, TriNet, or Insperity.
15% of Overall Score
We looked for automatic payroll runs, direct deposits, paper check options, W-2 reporting, and payroll tax processing (federal, state, and local taxes). TriNet, Rippling, Papaya Global, and Justworks have perfect scores here.
15% of Overall Score
In addition to having helpful features like how-to guides, dedicated representatives, and customer support options, we looked at user reviews from third-party sites like G2 and Capterra. Then, we averaged the ratings on a 5-star scale, wherein an average of 4+ stars is ideal. Justworks and Paychex earned the highest scores in this criterion.
15% of Overall Score
While all the products on our list offer great features, this criterion looked at how well they worked for the needs of small businesses, especially those on a budget. Only Rippling earned 5 out of 5 here, due mainly to its flexible PEO solution that allows users to turn it off and then easily transition to using its HR software again.
10% of Overall Score
We checked whether PEOs provide additional HR solutions, such as recruiting, applicant tracking, time and attendance, and learning management tools. TriNet and Insperity offer the greatest number of tools; while the rest have limited add-on choices in which some solutions cost extra.
5% of Overall Score
The IRS and the Employer Services Assurance Corporation (ESAC) both certify PEOs for adherence to strict standards and ethical practices, so we checked whether these providers are certified. We also considered customized reports as these are often for compliance issues. Of the PEOs in this guide, only Justworks, Paychex, ADP TotalSource, TriNet, and Insperity are IRS and ESAC certified.
*Percentages of overall score
PEO Frequently Asked Questions (FAQs)
A PEO company provides businesses with a co-employment option, allowing it to share and manage employee-related responsibilities and liabilities with you. Typically, PEOs serve as your employees' professional employer for payroll and tax purposes. However, you still have complete control over business decisions and operations.
---
With its full-service human resource outsourcing services, a PEO company handles your day-to-day administrative tasks—from pay processing to benefits administration and workers compensation management. Risk mitigation and HR compliance support are also included in a PEO's services. Some PEO companies even provide end-to-end talent management solutions, such as hiring, training, and employee performance reviews.
---
PEO companies follow different pricing schemes, most of which are based on employee headcount. Some have flat monthly per-employee fees, while others charge a percentage of your worker's salary. A few PEOs also consider your company's credit rating and your employees' health benefits history to determine pricing.
For PEOs with flat monthly pricing, expect to pay somewhere between $40–$160 per employee monthly. For PEOs that charge a percentage of payroll, the fee is about 2%–12% of payroll.
---
Bottom Line
PEO companies invariably say that the biggest benefits their clients get are relief from HR administrative tasks and protection from noncompliance issues. These save their clients time and money—sometimes thousands of dollars. Studies by the National Association of Professional Employer Organizations (NAPEO) have shown that employers using a PEO see an average ROI of 27.3% and a retention improvement of 10% or better.
If you want to remove some of the headaches of managing HR and doing payroll on your own, contact a PEO and see how it can help you. We recommend Justworks as it has efficient HR, compliance, and payroll tools with enterprise-level benefits that small businesses normally don't have access to. Its plans are also reasonably priced with monthly fees that become more affordable as you grow your workforce. Sign up for a Justworks plan today.