S Corps have a number of tax advantages. For example, similar to an LLC, they protect a business owner's personal assets in case the business is sued. In addition, they are not subject to double taxation and do not pay self employment taxes on net income. S Corps are required to file form 1120S and Schedule K-1.
S Corp taxation can get tricky, especially if the company has shareholders who earn a salary throughout the tax year. If you want to spend less time organizing paperwork for your taxes, use QuickBooks to keep track of your income and expenses. Click here for a free trial.
How To File S Corp Taxes
At a minimum, an S Corp must file Form 1120S and Schedule K-1. However, if the S Corp also has shareholders who draw a salary, then the S Corp is responsible for payroll taxes as well. Payroll taxes include FICA taxes, federal tax withheld from all employee paychecks, and unemployment taxes. Payroll taxes are reported on Forms 940 and 941.
If you operate as an S Corp and pay shareholders a salary, you should check out the payroll software Gusto. The company is our recommended payroll software for small businesses. It automates payroll for you by calculating paychecks, computing payroll taxes, and automatically transferring your payroll data to the payroll tax forms so you can easily file & pay on time.
Below is a summary table listing each tax form that is required to report S corp taxes, along with a brief description.
S Corporation Tax Filing Forms
| Tax Form | Description |
| --- | --- |
| Form 1120S | An information return that must be filed to report all income, deductions, credits and losses of the business. You can learn more about how to complete the form by reading our guide on Form 1120S. |
| Schedule K-1 | A form that is used to pass through the income, deductions, credits and losses of the S Corp to its shareholders. This form is used to report the shareholder's share of net earnings on their personal tax return. |
| Form 940 | The tax form that all employers must file annually to report payments made for unemployment taxes. To learn more about Form 940 and FUTA, check out our guide on FUTA tax and IRS Form 940. |
| Form 941 | A tax form that employers must file quarterly to report income tax and FICA taxes withheld from employee paychecks; the employer's share of FICA taxes is also included on this form. You can find more info on our FICA tax and Form 941 guide. |
Tax Advantages Of An S Corp
In general, most people who are considering S Corp status are business owners who are currently LLCs taxed as either sole proprietors or partnerships. This is because electing to be taxed as an S Corp has its advantages.
2 advantages that you will benefit from as an S Corp include:
1. No Self Employment Taxes on S Corp Net Earnings
You will no longer have to pay self employment taxes on the net earnings of your business. Instead, owners of an S Corp can draw a salary, and they will share the cost of Social Security and Medicare taxes (also known as FICA taxes) with the S Corp. To learn more about FICA, check out our guide on FICA taxes and Form 941.
2. No Double Taxation for S Corps
If you're contemplating S Corp or C Corp status, an S Corp does not have to deal with the "double taxation" that C Corps are subject to. Since a C Corp is recognized as a taxable entity, the Corporation is taxed on its net earnings and any earnings that are distributed to the owners in the form of dividends. This is not the case with S Corps.
Pros & Cons of S Corp Taxes vs. C Corp Taxes
Type of Corporation

Pros

Cons

S Corp

No double taxation.
Shareholders can reduce taxes by drawing a salary.
Operating losses can reduce each owner's tax bill.
Tax rates based on individual tax rates which could be lower than corporate tax rates.
Shareholders are not subject to self employment tax.

S corp must pay unemployment tax and FICA taxes for wages paid to owners who draw a salary.
S Corp status can easily be lost if paperwork is not filed on time.

C Corp

Taxes on net earnings are paid by the corporation and not its shareholders.
Shareholders do not pay self employment tax.

Double taxation.
Shareholders cannot reduce taxes by drawing a salary.
Losses will not reduce shareholder's tax bill.
Tax rates are based on corporate tax rates which could result in a higher tax bill.

LLC treated as a Sole Prop or Partnership

No double taxation
Tax rates based on individual tax rates which could be lower than corporate tax rates.

Owners are subject to self employment tax on net earnings.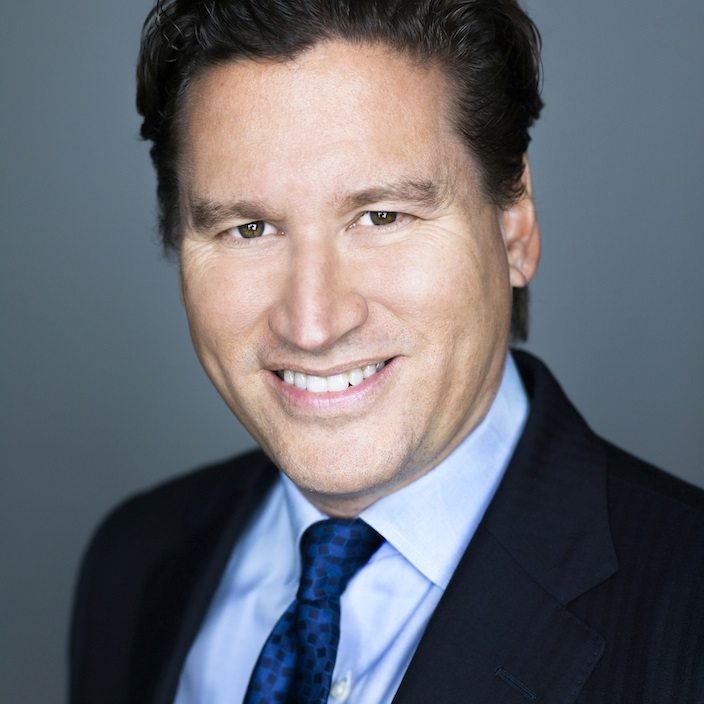 Under the new law, pass-through entities — such as partnerships, S corporations, limited liability companies (LLCs) and sole proprietors — can claim a 20% deduction on earnings, subject to special rules restrictions. The deduction is not available to higher-income personal service providers.
Self Employment Tax Obligations
S Corp shareholders are not subject to self-employment tax on their share of net earnings from the corporation. However, if a shareholder receives a salary, FICA (Social Security and Medicare) tax will be deducted from their paycheck. In addition, the S Corp will be responsible for paying the employer's share of FICA tax.
More info on FICA tax and your responsibility as an employer can be found in our ultimate guide on FICA and Form 941.
S Corp State Tax Obligations
We have focused primarily on S Corp taxation at the Federal level. However, each state has its own set of requirements. For example, the District of Columbia, New Hampshire, Tennessee, Texas and Louisiana tax S corps in the same manner as C corps. In other words, the S corp pays taxes on all net earnings, it does not pass through to each shareholder.
For more info on what your state requires, check out our state tax agency map.
IRS Form 1120S Due Dates
IRS Form 1120S – S Corp Tax Return is due on the 15th of the third month following the business' year end. For a calendar year business, the due date is March 15. If the due date does not fall on a normal business day, the due date is the following business day.
| Year | Due Date |
| --- | --- |
| 2017 | March 15, 2017 |
| 2018 | March 15, 2018 |
| 2019 | March 15, 2019 |
How An S Corp Works
S corps are corporations that (for tax purposes) elect to pass through their income, loss, deductions and credits to the owners (often referred to as shareholders) of the company. The S Corp is responsible for completing and submitting Form 1120S to the IRS and for providing each shareholder with a Schedule K-1 to report their share of net earnings on their personal tax returns.
When It Makes Sense To Become an S Corp
Making the S Corp election probably makes the most sense during the initial years that you are in business. Since tax losses are common in the early years due to start-up costs, your tax bill may be significantly reduced since you can offset income on your personal tax return with your share of the losses from the S Corp.
Another situation in which you may want to elect S Corp status is if the tax bracket that you are in is lower than what the corporate tax rates are. As an S Corp, you pay net earnings based on your individual tax bracket; whereas a C Corp would pay corporate tax rates. Be aware, however, that the requirements vary from state to state for S Corps.
Qualifications To Become An S Corp
In order to qualify for S Corp status, your company must meet all of the following requirements:
Must be a domestic company.
Must only have shareholders that are individuals, certain trusts or estates
Must not have shareholders who are partnerships, corporations or nonresident alien shareholders.
No more than 100 shareholders.
Have only one class of stock.
Not be an ineligible corporation. This includes certain financial institutions, insurance companies and domestic international sales corporations.
If you meet all of the above requirements, then you need to take the following steps to become an S Corporation:
Complete Form 2553 (Election by a Small Business Corporation) and make sure it is signed by all shareholders.
Submit Form 2553 no more than 2 months and 15 days after the beginning of the tax year that the S Corp election is to take effect. For example, if you want to be treated as an S Corp for the tax year 2017, then Form 2553 would have to be filed no later than March 15, 2017. Information on where to mail or fax Form 2553 can be found here.
Frequently Asked Questions (FAQ)
What is the Difference Between LLC vs S Corp Taxes?
Both LLCs and S Corps are considered "pass through entities," meaning that the profits and losses of the business pass through to the business owners and are reported on their individual tax returns. However, S Corp profits aren't subject to self employment taxes while the profits of an LLC typically are.
When Are S Corp Taxes Due?
Like other corporations, S Corp taxes are due by March 15th for the previous accounting year. For example, 2017 S Corp taxes are due by March 15th, 2018. However, if you earn a salary paid by your S Corp, these income taxes aren't due until April 15th like typical income taxes.
The Bottom Line
Filing taxes as an S Corp may have many advantages for your business. However, it's important to always consult a tax professional before making an election as an S Corp. Be sure to weigh all the options available and choose the business structure that works for you.
Regardless of your business structure, we recommend you use QuickBooks to keep track of everything you need to file your taxes. This accounting software tracks all income and expenses and compiles the information you need to fill out S Corp taxation documents. Click here for a free trial.