Shippo Review: Is It Right for Your Business in 2022?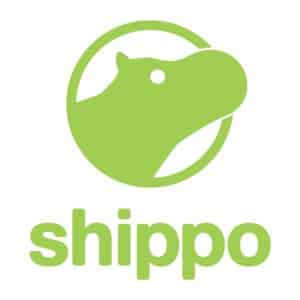 When to Use Shippo
Shippo is one of the few shipping solutions that offers a free plan—making it a good option for customers on a budget with simple shipping needs.
It's unique pricing structure makes Shippo's paid plans economical at any volume, and the top-tier paid plan has features that appeal to enterprise-level businesses.
In particular, we recommend Shippo for:
Shipping newcomers and computer novices: Shippo's app interface is consistently described as the easiest to use. In the software's plentiful online reviews, many users report switching from other platforms due to the steep learning curve, and having no trouble picking up Shippo with ease.
Sellers using a variety of other apps/tools: Shippo offers far more pre-built integrations than other free shipping solutions, such as OrderCup. It's a good choice if you're seeking a free shipping software platform to complement the other apps in your ecommerce workflow.
When to Use an Alternative
Small businesses building in-house fulfillment operations: Shippo is missing a few crucial features that are important to an efficient shipping workflow—such as peripheral hardware compatibility, advanced automation rules, and accessible customer support. ShippingEasy is a better choice for well-rounded functionality as it's our top choice for best shipping software for small businesses.
Retailers seeking a multipurpose tool: Shippo doesn't deliver much functionality outside the scope of shipping. Its users must accomplish related tasks (such as inventory management) by integrating separate apps. For a more broad-spectrum all-in-one solution, check out Ordoro.
Dropshippers: It's not possible to manage dropshipped orders through Shippo independently (users must go through a connected third-party app such as Jetti). Ordoro is the best shipping solution with robust dropshipping functionality.
How Shippo Compares to Other Shipping Solutions
Free starter plan

✔*

✔

✕

✕

✕

Paid monthly plan

$10–$100

$25–$180

$5–$159

$9–$159

$59–$999

Discounted shipping rates

✔

✔

✔

✔

✔

Integration capabilities
(shipping carriers, shopping carts, marketplaces, and ecommerce solutions)




113 pre-built integrations
Open API and EDI solutions

36 pre-built integrations

65 pre-built integrations
Open API and EDI solutions

341 pre-built integrations
Open API and EDI solutions

42 pre-built integrations
Open API and EDI solutions available on Pro plan

Inventory management
features




Limited

Limited

Good

Good

Excellent
(only available on Pro plan)




None

Limited

Limited

Good

Excellent

Customer support

Fair

Excellent

Excellent
(Higher-level plans only)




Poor

Good

Ease of Use

Good

Excellent

Good

Fair

Excellent
*Per-label surcharges may apply
Shippo Overview
PROS

CONS

Free starter plan
Per-label surcharges
Easy to get started
Inaccessible customer service
Simple and usable interface
Frequent technical issues
Wide range of paid-plan volume options
Inconsistent tech support
Discounted shipping rates
Reported issues with carrier discounts
Effective multichannel management
Rudimentary features
Plentiful pre-built integrations
Limited peripheral hardware support and automation rules
Shippo Compatible Carriers
Shippo is compatible with a wider range of carriers than most competing providers. Plus, if you don't see your carrier listed, Shippo accepts requests for new carrier connections.
Shippo users can ship parcels with the following carriers:
Australia Post
AxleHire
CDL
Canada Post
CouriersPlease
DHL
DHL eCommerce
Deutsche Post
FastWay
FedEx
FedEx
FedEx SmartPost
GLS France
GLS Germany
GLS U.S.
GLS U.S.
Hermes
LSO
Mondial Relay
Newgistics
OnTrac
Orangeds
Purolator
Sendle
UPS
UPS
USPS
ePost
ePost Global
The platform works with these carriers and services for tracking purposes only:
Aramex
BorderGuru
BoxBerry
Bring
Collect
Correos
CourierPost
Estafeta
Gopher
Hongkong Post
NZ Post
New Zealand Post
Nippon Express
Parcel
Posten
Posti
SkyPostal
Stuart
Yodel
dpd Germany
dpd UK
почта россии
Shippo Integrations
The platform integrates with a variety of ecommerce tools, services, platforms, and marketplaces. This allows Shippo users to sync data and streamline processes.
Here's a complete list of Shippo's current direct integrations:
Ecommerce Platforms and Carts
3dcart
Arcadier
BigCommerce
ChannelAdvisor
Commerce7
Ecwid
GoDaddy
Magento
Reaction Commerce
Selz
Shopify
Spree
Square
Squarespace
Volusion
WebFlow
Weebly
Wix
WooCommerce
ePages
---
Marketplaces
Amazon
Bump
Depop
Etsy
Mercari
OfferUp
Vinted
Zibbet
eBay
---
Order and Inventory Management
Boxstorm
Duoplane
Ecomdash
Fishbowl
Freestyle Solutions
Fulfil.IO
Jetti
Orange Manager
Peoplevox
Picquer
Pulse Commerce
SKUlabs
Selro
ShipHero
ShopMaster
Snapfulfil
Soapbox
---
Services
CartRover
CommentSold
DSYNC
DYK Post
DocketManager
Dsco
ParcelLab
Return Magic
ReturnLogic
Returnly
ShipShap
Stitch
TruePill
Zapier
---
Finance and ERP
Authorize.net
Avalara
CORESense
ParagonERP
Riskified
Shipsurance
Shipware
WorldFirst
PacknShip
---
Fulfillment and Logistics
AMS Ship
Baja
Cahoot
Deliverr
FLEXE
GrothJet
Jetti
Mainfreight
ShipBob
ShipDaddy
ShipHero
SnapShip
Soapbox
Wizmo
---
Shippo Pricing
Shippo offers a free starter plan in addition to two levels of paid plans. The Professional plan has nine pricing options that provide different volumes of shipping labels. Each Shippo pricing tier in this level comes with the same features and functionality.
Plans

Pricing

($/Month)

Monthly Labels

Users

Free Trial

Starter

Free

Unlimited, but per-label surcharge may incur

1

Professional

$10
$25
$35
$50
$75
$100
$125
$150
$200

60
200
450
750
1,750
3,500
5,000
7,500
10,000

5 (all Professional options)

Premier

Custom pricing (contact Shippo)

10,000+

15
All accounts have an unlimited allowance of sales channels and integrations. Unlike our other shipping software picks, Shippo doesn't have the option to add additional users to an account á la carte.
There's no contract required to use Shippo, so plans can be changed or canceled at any time. However, discounts are available for users who pre-pay plan fees multiple months in advance.
The main differences between each plan level are the included features and shipping label surcharges—as well as the cost for extras like insurance, address validation, and tracking options.
Here's an overview of Shippo's three plan options:
Shippo's free starter plan (which recently replaced its "Pay-As-You-Go" plan) comes with no limit to the number of shipments you can make. However, starter plan users must pay a 5 cent surcharge per label.
Labels purchased using one of Shippo's master accounts with the following carriers don't incur the additional charge:
USPS
DHL Express (for international shipments originating from the US)
Deutsche Post
Fastway Australia
Couriers Please
Sendle
If you'd prefer to use your own account with these carriers, a surcharge will apply.
This program includes useful, basic shipping management features—such as discounted rates, a multicarrier rate comparison tool, integration capabilities, and API access. Customer support is only available through email at this level.
Starter plan users can't access automation capabilities, branded deliverables, or certain order management features. Basic cost reporting and analytics are included, but the feature is very limited at this level.
Starter plan users can insure parcels through Shippo's insurance partner for a fee of 1.25% of the package value. Global address validation is available for 9 cents per service.
The Professional plan comes with more features, better functionality, and four more user accounts than Shippo's starter plan. It's divided into nine pricing tiers to cater to shipping needs at any stage.
Users pay a monthly subscription fee in lieu of the per-label surcharge, and there's no additional fee to use your own carrier accounts.
All features are available at this plan level, (excluding enterprise-grade services like dedicated customer support agents and technical implementation assistance). Users can contact customer support via email or live chat.
Professional-plan users can insure parcels through Shippo's insurance partner for a fee of 1% of the package value. Global address validation is available for 8 cents per service.
Shippo's Premier plan delivers the same features as its Professional program, plus some added benefits that appeal to large operations. It's built for sellers shipping 10,000+ packages per month, and subscription fees are customized based on the client.
It provides 15 users accounts, a dedicated support and integrations team, and a 99.9% uptime service level agreement.
Premier plan users can insure parcels through Shippo's insurance partner for a fee of 1% of the package value. Global address validation is available for 8 cents per service.
Shippo Features
We found that Shippo can help sellers purchase labels and manage shipments aptly, but competing platforms deliver better features.
Rather than providing the baked-in tools to handle important extras like dropshipping, inventory management, marketing, or customer relations, Shippo encourages users to integrate its platform with separate apps.
Here's a look at what Shippo has to offer:
Shippo works with a greater range of domestic and international carrier options than most of its competitors. It allows users to import orders from their sales channels, calculate shipping costs while comparing rates, purchase postage, and print labels directly from the app.
It also enables sellers to schedule pickups through USPS and DHL express, as well as process shipments in batches.
Shippo gives users the following tools to make and manage their shipments:
Shipping calculator
Rate comparison tool
Discounted rates
Label creation
Pickup scheduling
Tracking
Return label creation
Address validation
CVS upload
Branded packing slips and tracking pages
Shipping notification emails
We found that Shippo's rate comparison tool isn't as robust as those of competitors such as ShippingEasy, ShipStation, and OrderCup. More steps are required to get a comprehensive view of your options, and the layout isn't as intuitive. Furthermore, some Starter plan users complain that it's impossible to predict how much they'll be charged before purchasing a label.
Discounted USPS and DHL Express rates are available on all Shippo plans. Plus, users are eligible to sign up for a discounted FedEx account through Shippo's carrier partnership.
It should be noted that a number of online Shippo reviews express disappointment in Shippo's discounts. Some users state that they compared the "discounted" prices against standard retail postage prices and found that they weren't receiving any discount at all. Others claim that the discounted services are compromised as compared to what is included normally.
Automation is a time-saving feature that allows users to specify a set of conditions that trigger certain actions. For example, through Shippo you can program the app to automatically select a specific carrier and service based on the customer's delivery preferences chosen at checkout.
Shippo's automation rules can trigger the following actions:
Assign package templates
Assign carrier service levels
Based on the following conditions:
Item name
Item SKU
Order quantity
Order weight
Shipping destination: Domestic/international
Shipping destination: State/province (US and Canada)
Shipping destination: ZIP code (US and Canada)
These automation capabilities don't stack up to those of Shippo's competitors. Platforms like Ordoro and ShippingEasy allow users to set a much wider range of actions that can be triggered by more granular conditions—plus customization of automation rules directly from the web app.
That being said, Shippo's API allows for greater customization of automation rules, but it requires significant tech savvy.
Shippo Ease of Use
In our evaluation of shipping solutions for small businesses, Shippo was awarded points for its user interface—which is very easy to use. The app is also applauded for the quality of online resources and documentation surrounding it.
On the whole, the platform's ease of use is compromised by its hardware limitations and lackluster customer support.
Take a look at how each of these factors break down:
User interface
Users at all levels of scale love Shippo's web app interface and reliability. For this reason, the company receives a lot of converts from platforms such as ShipStation—which has a steep learning curve.
The platform is also available from a RESTful API for use by developers. This option allows for greater customization and more automation capabilities. Shippo's API capabilities appear to be more built-out than many competing providers, which makes it a good choice for businesses with an in-house dev staff.
Shippo's platform boasts 99.9% uptime—a reliability feature that isn't offered by other shipping software providers.
---
Online resources
Shippo has a wealth of well-developed resources to help sellers use its platform and generally succeed in the ecommerce space.
We found that its demos and tutorials are thorough and easy to understand. For new customers considering trying Shippo or having trouble getting started, a weekly panel called "Shippo Service Hours" is open to the public every Friday afternoon.
The meeting is hosted by multiple Shippo staff members from different teams. From my direct experience with these customer-facing employees, they are highly informed about the product and communicate its details straightforwardly.
These online resources are available through Shippo:
YouTube channel with 50+ videos
9 recorded webinars
19 E-books
9 case studies
13 tutorials
Featured podcasts
Weekly live Q&A session
"Shippo 101" guide library
"Shippopedia" collection
---
Customer support
Shippo's customer support team is listed as being reachable via email and live chat, but hours of availability aren't disclosed online.
From your Shippo dashboard, reaching a human isn't as simple as it should be. There are multiple embedded "Contact Support" links, as well as a floating "help" icon in the bottom corner of the screen that looks deceptively similar to a live chat feature.
Each one of these elements links to the same request form, which appears to be the only way to receive support.
Online Shippo reviews state that the sales team is highly accessible, informative, and knowledgeable—but that's where the human support ends. According to their accounts, customer service and tech support can take seven or more days to respond, and are often ineffective.
This issue is one of the biggest reasons we recommend checking out OrderCup instead if you're seeking a free shipping software solution. The company's customer support is extremely accessible, effective, and highly rated.
---
Peripheral hardware
Shippo's hardware connectivity is very limited. Users can connect printers, although not much information is available concerning compatible models.
This app can't connect to USB scales or scanners, unlike all of our top picks for shipping software. If you use (or plan to use) one of these devices in your shipping workflow, we recommend trying ShippingEasy instead.
---
Shippo Alternatives
| | | |
| --- | --- | --- |
| Best for: Small-scale sellers and those seeking a starter plan | Best for: Mid- to high- volume shippers | Best for: Small ecommerce businesses |
| Pricing: $0–$180/month | Pricing: $9–$159/month | Pricing: $5–$159/month |
| | | |
What Shippo Users Think
Shippo's reviews are problematic—especially those left in the past 12 months. While the company has a high aggregate score on trusted sites like Capterra, many of its recent reviews on the Shopify App Store and G2 are deeply negative.
Satisfied users mention switching to Shippo from platforms with a steep learning curve. These sellers applaud Shippo's interface and general ease of use. Others commend Shippo's ability to stream their multichannel order flow smoothly, and its economical paid-plan pricing structure.
Negative reviews consistently mention trouble with customer service. Some of these users report having issues with bugs, glitches, or shipping mishaps that lead to significant losses—then having to wait many hours or days for support staff to respond to their requests.
Other problems reported in Shippo reviews include syncing issues and faulty batch functionality—forcing users to perform tedious tasks manually. A number of ratings describe issues with Shippo's shipping rate discounts and per-label surcharges.
PROS

CONS

Easy to get started
Poor customer service and tech support
Simple and usable interface
Frequent technical issues
Economical plan pricing structure
Costly surcharges
Effective multichannel management
Problematic or nonexistent discounts
Bottom Line
Shippo is a popular shipping software solution reportedly used by 10,000 businesses across the globe. However, it's not one of our recommended shipping platforms for small businesses due to inaccessible customer support and lacking functionality.
We recommend exploring other shipping software options before signing up for Shippo. But, thanks to its free starter plan and 30-day free trial on all paid plans, you can try Shippo with minimal risk.
You May Also Like …