Choosing a sign is one of the most important decisions a retail business will face. This article is going to help you get the information you need, so that when it's time to choose that store sign, you'll be prepared. Using some my own experiences as well as insights from other industry experts, you will read, step by step, what we think is important to understand when picking a sign.
One crucial aspect of your sign is your logo. A bad logo can ruin the impact of a storefront sign. Do you have a great logo? Start a design contest on 99designs and have a professional designer create a custom logo for you. Click here to learn more.
Zoning: Know your local zoning regulations
The last thing you want to do is spend a lot of time and money creating a sign, only to have to throw it away and start over because the sign doesn't meet your local zoning restrictions. This is why before doing anything else you want to make sure you understand the zoning requirements related to your sign.
Every community has some form of requirements governing signs on display. The Zoning Commission can help you identify which rules apply to your business. You will find requirements related to:
Width

Height

Color

Font Size

Materials

Message Display – some communities restrict message content
You will even notice that these restrictions correspond to various parts of town. The reason? Zoning laws help keep a consistent look and feel for residents throughout the various parts of communities. Knowing these facts in advance will help you save time and money up front and also help you avoid potential fines and expensive re-work. To find out about your zoning laws or where your commission is located, check with your local Chamber of Commerce or do a couple of Google searches. You can Google: Your Zip Code + Signage Zoning Regulations or You City + Signage Zoning Regulations. I've also included included a link to my communities Zoning requirements for signs here Bentonville City Planning Sign Code, as an example of what you might find when searching in your area.
Storefront Sign Costs
Once you know the zoning requirements, the next step is to come up with a budget for your new sign.
Below is a table show type of material and average cost for sign. Following the table data, we will look at types of signs in detail, for further explanation and clarification.
Small Business Sign Costs
| Type of Material | Cost of Sign |
| --- | --- |
| Fabric Signing | $3 to $9 per sq/ft |
| Painted Plywood | $50 to $500 |
| E this Painted Glass | $150 to $1,000's |
| Punches Metal Signboard | $200 to $1,000's |
| Metal Logo and Lettering | $200 to $1,000's |
| Metal Sign Band | $400 to $1,000's |
| Awning Signs | $500 to 10,000's |
| Rock / Stone Signs | $500 to 10,000's |
| Glass Tube Light Signs | $500 to $10,000's |
As you can see there is a wide price range for each type of sign. This is because sign prices will vary based on location, design, size, material and delivery timeframe. Every option has its pros and cons–read on to learn more.
Types of Storefront Signs in Detail
Fabric Sign
A budget-friendly choice, fabric signs can be colorful and unique; however, they do require upkeep and replacement. Vinyl, plastic or nylon banners can range from $3 to $9 per square foot. Expect to pay more for heavy-duty fade-resistant fabric and for hardware and installation. These are great to order off of the internet, as you can get one that 4'ft  x 6'ft. You typically provide your log, and your finished product arrives in a couple of days. You'll see an example of this in just a bit, when I talk about my storefront sign.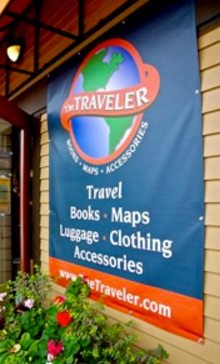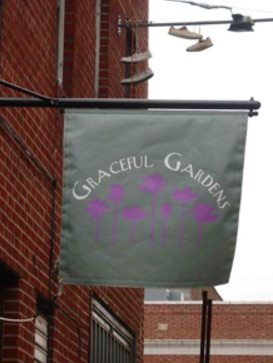 Painted Plywood Sign
Simple and personalized, this type of sign is affordable and creative.  A 4' X 4' painted plywood sign can start as low as $50,  not including installation fees. The types of paint, and size of fonts you choose, along with how big your sign is are all things that will impact cost. Also remember to consider other types of woods, like oak or cherry, but expect to pay a few $100 for these materials. These signs are subject to weather damage, however, and may need to be replaced frequently.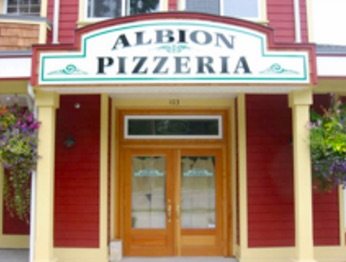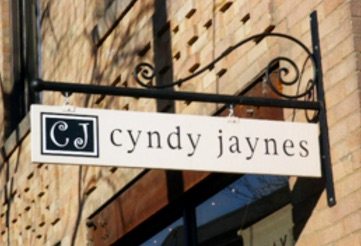 Painted Glass
If you are looking for a low-cost, yet attractive and distinctive option, use your store's windows as the canvas for your sign. Depending on your design and its complexity, painted glass signs start around $150 if you just want some letters for a name on your door. However, you can get more detailed designs and use high-end, all-weather paints and pay in the thousands of dollars. A possible drawback could be lack of visibility from the street, as the sun's glare diminishes the visibility of your design.
Punched Metal Signboard
Durable and weather-resistant, these signs can offer a clean and modern feel or a historic flavor, depending on the design. A two-sided metal sign that is 18" x 24" can start about $75, not including installation. The addition of size, color and texture add to the price, but you will see costs of between $200 to $1500, again depending on design, size.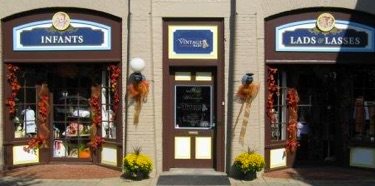 Metal Logo and Lettering
These three-dimensional storefront signs, and any shadows they throw off, add texture and interest. Depending on the size of the letters and the type of metal used, these signs generally start around $200, not including installation or custom design fees. I recommend getting them lighted to attract more attention to your business, especially if you operate at night. You will pay a $300 to $500 more, but your customer visibility will increase.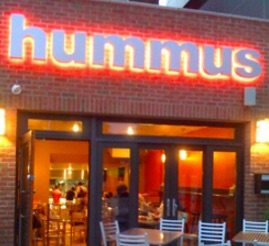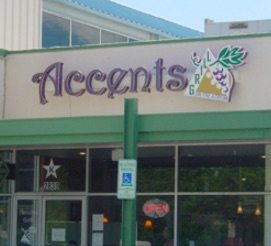 Metal Sign band
Eye-catching and professional, these signs work well in a variety of locations. An average 4' X 8' metal storefront can cost around $300 and up, not including installation. The key to remember here, that the more detailed you get with your artwork, the more the sign will cost. For example, if you use a metal sign board, with individually cut out lettering, you're going to pay significantly more than if you just painted the same style lettering directly onto the signboard because there is more custom labor involved.. These signs don't weather bad at all, but you will need to budget for touch-up work every couple of years.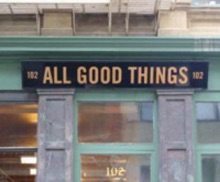 Awning signs
These offer the option of providing shade for your business, shelter for your customers as well as attractive signage. Costs for awning signs depend on the size and fabric of the awning as well as the hardware needed to hang it. According to the American Society of Heating and Air Conditioner Engineers, merchants with awnings may see up to a 25 percent savings in their energy bills. These signs start around $500 and go up from there. They are also built to last in weather, making them a great long term choice.The trick here is to remember that the cost of this sign is in the installation charge, which will vary, but could reach a few $1,000.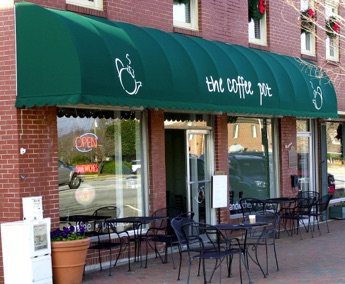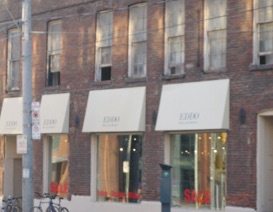 Rock signs
Stone and other rock materials serve as excellent choices for signs. They handle weather conditions well over long periods of time. These signs are heavy, permanent, and provide a sleek look for businesses. Stone signs start around $500 for smaller signs and go up to prices reaching the $10,000, again depending on size and material.  Ask for alternative stone to save a little extra cash. Sometimes you'll see upwards of $350 by using composite stone-like materials. A drawback to these signs is that they are permanent, and can be costly to relocate if you decide to move your shop.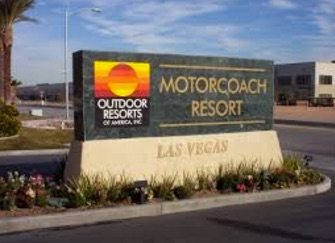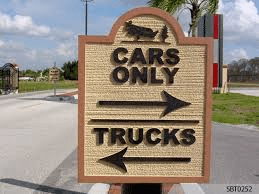 Glass Tube Light
These are the "Luxury" cars of the sign world. The designs are endless and the eye appeal is second to none. Custom tube sings cost in the $1000 range and increase based on size and design complexity, ending in the $10,000 range.  Smaller, "off the shelf",  tube light signs can be found easily and they are generals far less that designing your own. Upkeep can be expensive so keep this in mind before purchasing. There are also smaller, standard tube light signs you can buy at most local stores.  Also, tube lighting can get damaged during bad weather, or even by something as simple a rock thrown from a lawnmower. These signs are expensive to repair, but again look beautiful and appealing to customers.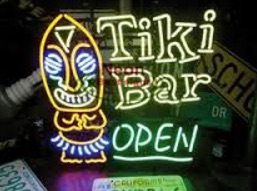 Installation Costs: What are the impacts?
As you probably noticed, we've mentioned additional installation costs with every sign we've discussed. Keep in mind that some of the above signs are cheaper in cost, because installation is expensive.
For instance, awning signs are cheap in cost, but they come with complex support systems that need to be installed by trained professionals and can run into the $1,000's of dollars. The same principals go for the rock and stone signs.
Plywood signs, custom metal lettering and metal signs need to be attached to your building. Each presenting their own unique way  they need to be supported while on display. Depending on time and the type of support structure you need for these signs, you'll pay $200 to $750 on average for installation costs. Remember the harder any sign is to display the more your installation costs will increase. You'll also need to check your lease agreement to see if you can make these types of structural changes.
Where to Buy Your Storefront Sign
There are two primary places to get custom signs made, and it's important to understand what to expect from each. The two primary places to purchase signs are:
Local and Regional sign shops
They offer a lot of individual 1 on 1  time during the design and crafting process.  Materials used will vary from shop to shop, and you will pay more for the expert advice. Expect local shops to take 2 weeks minimum for a complete a sign build, so consider this if you are short on time. Also consider that local shops offer the smallest charge for errors, as you're working with professionals directly.
Internet Web Sites
Websites like Vista Print and SignOMatic offer low cost sign printing. At these websites you'll pay far less, but the types of materials used are limited and the amount of advice you will receive is limited.  Designs must either use a PDF or standard templates provided by the websites. You can expect to pay less for these signs, and it usually takes 2 to 5 days before you have your sign in hand. This is great for short timeframes, but it's not good if you have no experience in sign design, because you need lots of advice, making this option a bit more risky from a rework standpoint.
Which Option Is Right For You?
James Eldridge, from Best Sign Group says it best,
"If you just need something quick and dirty then go check out the internet websites. They are cheaper on a one time basis and you will get your sign faster. But, if you're opening a long term establishment, then visit a sign shop. They are interested in building solid and lasting relationships. And, we will work with you to get the quality look you want within your budget. A lot of times we can provide the same look and feel of traditional material, but in a synthetics to reduce cost."
On the Internet I personally used Vista Print for my sign and am happy with it. Here's a picture of it.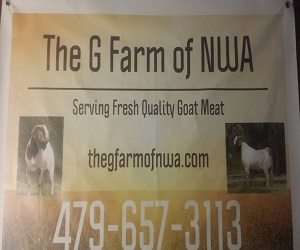 My wife and I needed our sign quickly. We needed it to be mobile as well as durable and affordable. We didn't need anything crafty because what we do isn't crafty.  I do a lot of traveling to farmers markets, and we also sell from our store front, in our home, a couple of days each week. We custom designed a small sign and paid about   $75 for it. The sign arrived about 4 days after ordering it.
If you need something quickly and little higher end I recommend using these sites via the links here VistaPrint or Signomatic.
Researching Local Sign Shops
Since the quality and expertise of sign shops can vary widely depending on where you are located, you are going to have to do some research on your own. The best way to do that is drive around and find some stores that have great looking signs. Then it's as simple as walking in and asking the owners where they got such a good looking sign. You can also check online reviews of specific shop via sites like Yelp.com.
Questions to Ask When Choosing A Sign Shop
It's important to get several estimates in order to make the best decision for your business. Here are some questions to ask when you contact a sign company:
Will the sign company apply for any needed permits?

Does the company offer design service?

What are the cost differences among materials?

How does more color add to my cost?

Does the company offer installation?

Is there an extra installation fee?

What maintenance and cleaning is required for the sign?

Does the company offer maintenance and at what cost?

Inquire about company's insurance for installation and if the insurance covers any mishap should the sign fall or hurt someone in any way?

Does the sign company offer a guarantee or a warranty for the life of the sign?

What about scheduling? How long will it take to get your sign ready and installed?
Design and Branding Considerations For Your Storefront Sign
Now that you know about zoning, the types of sign and have a sign in mind it's time to think about design and branding. According to James at Best Signs,
"Come in with a clear image of what you want. It's even better for the sign shop if you come in with the image you want to use in or for your design. Time is always money and the more time you save any shop the money it saves you. "
He also says to keep these thoughts in mind when you are deciding what type of message you want your sign to communicate:
Is it visually pleasing

– Make your sign easy to read. Use colors and tones that are vibrant but still match your surroundings and meet your zoning regulations.

Does it match your brand

– Make sure you sign leaves no question about what to expect inside your doors. If you're a dog grooming business, us a picture of dog and brush. In my case, at TheGFarmofNWA, we use a picture of our livestock. Or, just say it. Dog Grooming! Boutique! Pizza!

Is it easy to maintain

– Most natural materials succumb to nature over time. Be sure to select materials that don't weather, like stone, treated metal, treated wood and the likes. In most cases, shops and websites will offer alternative or composite materials that will last your business for many years to come.
Design Help
Once you understand your city's zoning requirements to display sings in the area then you want to consider specific matters directly related to the cost of your sign. Ask yourself,  What/Who is the sign for? Is it for pedestrians to see, is it for cars to see, or is it for people walking by to be able to find you when they park? What direction should it face to attract the most customers.
In my opinion you'll want all little bit of everything  included in your sign. That is, build it big enough for everyone to see, design it colorful enough to stand out and attract attention and build it out of a material that will last you a long time. This is your chance to stretch your advertising dollars, by getting the most out your sign.
Remember you don't have to be an artist to come up with a great design or logo for your business and save cash at the same time.  By working your design out in advance, you can walk into your local sign shop ready to go. You'll avoid paying additional fees like initial setup fees and consulting fees, which can be hundreds of dollars.  
Don't worry. You have a couple of places you can go to come up with a design. You can hire a designer on upwork for an affordable price or for higher end professional artwork you can have dozens of designers compete to offer you the best design using 99designs.
Common Mistakes and Final Thoughts
Mistakes are human nature. We all make them from time to time and all any of us can do is learn from them and move forward. But, when you are starting a business it's important that you minimize early mistakes. Robin with KC Sign Express says,
"You can't afford to pay for bad decisions that could have been controlled through a little research on the internet or a phone call to a local expert."
With today's technology, why would and potential business owner, not spend a little extra time up front doing research? Again, it will save your business critical cash often needed during the startup phase. Here is a list of common mistakes our experts say try to avoid making when picking store signs.
| Common Mistakes | Expert Advice |
| --- | --- |
| Don't budget enough money | Over budget. You don't have to spend it all |
| Don't think through brand / image | Consult with artists or professional designers |
| Design too complicated | Keep lettering / imagery simple |
| Inflexible with design | Keep an open mind to other ideas |
As you can see, there are many types of signs to choose for your business. The materials and associated costs used to produce your sign will vary greatly. You can get a sign made by a local shop or you can do it yourself via the internet.
Regardless, you need to remember the key points we discussed around Budget, Time, Image, and Zoning regulations before you start. Keep it simple. Ask questions and do your homework up front. Have a clear picture of your image and budget $1500 to $3000 for storefront signing. This amount should ensure solid options to choose from on materials whether you use the internet or at a local sign shop.
Now go use this advice to build a beautiful new sign that wows customers into your location every time they walk downtown! Using the steps and advice in this article will help you design an affordable sign that's the envy of all the other business in your community!
And don't forget to check out 99designs to get a killer logo to go on your new storefront signs. Click here to start a design contest for your new logo.