6 Best Real Estate Exam Prep in Texas in 2023
The best Texas real estate exam prep prepares aspiring agents in the Lone Star State to pass their exam on the first try. This is crucial as Texas limits you to three attempts before retaking the 180-hour prelicensing coursework. We reviewed multiple online real estate schools based on their exam prep courses, pricing, course features, and reviews to find the best Texas real estate exam prep for you. They also offer Texas real estate study guides, convenient formats, and student support to enhance your learning experience.
Best Real Estate Exam Prep in Texas at a Glance
Schools

Starting Price

Learning Formats

Pass Guarantee

Customer Support

$59

Live online webinar
On-demand video
Self-paced

✓

(Money-back guarantee)

Phone and email

$39

✓

Email and live chat

$69

✓

Phone, email, and live chat

$99

N/A

Phone and email

$99

✓

Phone, email, and live chat

$29

OnDemand video
Self-paced
Livestream

✓

Phone, email, and live chat
Choosing the right real estate exam prep is the first step in a successful real estate career. Start by taking our quiz to see which provider is the best fit for you:

Which online real estate exam prep provider is right for you?
PrepAgent: Best Overall Self-paced Exam Prep Course With Multiple Interactive Features

Pros
Largest variety of self-paced study tools
Texas-specific practice questions
Money-back guarantee within 120 days
Cons
No live chat support
Basic package is limited
Upper-level packages can be expensive
Pricing
One-month Package: $59
Three-month Package: $99
12-month Package: $129
PrepAgent is our best overall online exam prep provider for aspiring agents needing a self-paced Texas real estate prep exam course with comprehensive content covering both national and state portions. The school provides a large variety of Texas real estate exam study guides and tools at reasonable pricing, so you can pass the exam on the first try. Depending on how much practice you need to ace the exam, PrepAgent uniquely offers courses with access for one, three, or 12 months.
The one-month access includes exam prep audios and videos, interactive flashcards, and an exam prep e-book. If you opt for the one-year package, join exclusive live webinars five times a week covering various exam topics. Browse through recorded webinars with a replay of chats to review crucial real estate concepts. If you only need a quick refresher to complement your 180-hour prelicensing education, you can review both national and state-specific content for one month.
Additional PrepAgent Features
Live online group webinars: Interact with a live instructor and join other members in a live webinar covering various topics of the real estate exam.
Money-back guarantee: If you're not satisfied with the course, you can request a refund within 120 days from the purchase date, whether you pass the actual exam or not.
Free practice exam: Try PrepAgent's easy-to-use practice test system with sample questions for the national portion.
Real Estate Crash Course: Join an interactive cram-style study session focusing on various real estate topics led by experienced private tutors. The crash course covers national, state, and real estate math questions.
One-on-one private tutoring: If you need a personal instructor to help you overcome your learning struggles and build effective study habits, sign up for a private tutoring session with real estate experts.
Other real estate courses: PrepAgent offers prelicensing, as well as continuing education (CE) for license renewal, in 14 states, including Texas.
PrepAgent Reviews
With a review rating of 4.4 out of 5, positive reviews for PrepAgent testified of passing their state exam on their first attempt to obtain a real estate license. Students said that the learning materials were organized and thoroughly covered the topics found on the state tests. One positive review found PrepAgent's content to be "more relatable and easier to understand" than programs from other schools. Some agents also liked the flashcards, practice tests, and video learning resources included in their PrepAgent exam prep package.
However, some students were dissatisfied after failing the exam multiple times. Another agent said there were several "incorrect" answers to practice questions and that he had difficulty asking for a refund. Most negative reviews also complained about the poor customer service that was unresponsive to emails or phone messages. While PrepAgent provides multiple study tools, its Basic Package, priced at $59, has minimal inclusions.
Real Estate Exam Scholar: Most Affordable Exam Prep Course in Texas

Pros
Most affordable exam prep option
95% pass rate is the highest of all Texas exam prep schools
First-time pass guarantee
Cons
Only one package option
No direct instructor access
No livestream instruction available
Pricing
Real Estate Exam Prep: $39, includes practice questions, practice exams, flashcards, full terms glossary, exam prep quiz videos and audios, animated explainer videos, explainer audios, articles, unlimited practice, state-specific and national portions, dedicated email support, and pass guarantee
A national real estate school, Real Estate Exam Scholar specializes in providing low-cost real exam prep courses in all 50 states. At $39, enjoy a self-paced Texas real estate prep course covering national and state-specific portions. If you're aspiring to be a licensed Texas broker, Real Estate Exam Scholar also provides a broker exam prep course in Texas. Though you won't have direct access to real estate instructors, you can contact their team via email for any concerns or questions about your course.
With affordable pricing, Real Estate Exam Scholar offers multiple study tools that are already included in your one-time course fee. Upon signing up, you can immediately access over 3,500 up-to-date questions, unlimited exams, explainer videos, exam videos, exam audio, and flashcards for six months. The course includes a full vocabulary glossary, reference library, emailed grades, secret exam tips, and a pass certificate. This makes Real Estate Exam Scholar a great investment as you start your real estate career.
Additional Real Estate Exam Scholar Features
Fully responsive course design: Exam prep courses are compatible with any device and can be accessed on Mac, iPad, iPhone, Samsung tablet, Android phone, and Kindle Fire. Course materials are also compatible with all browsers and operating systems.
100% pass guarantee: If you don't pass the exam or are not satisfied with the course, you can ask for a refund within 365 days from the sign-up date.
Dedicated email support: A remote team will answer every question you have regarding your course materials via email within 24 hours or less.
Timed and untimed practice tests: While most of the practice tests are untimed, the platform also provides exams with a timer to mimic the actual licensing exam. This enables you to develop test-taking strategies to successfully pass the exam.
Free real estate practice exam: To see if Real Estate Exam Scholar's real estate exam prep in Texas is right for you, check out its free practice exam video that contains sample exam questions and explanations to answers.
If you need more practice, try our Free Real Estate Practice Exam & 21 Sample Questions with answer explanations. Questions cover topics on property ownership, laws of agency and fiduciary duty, property valuation, financing, transfer of property, the practice of real estate, disclosure, contracts, and real estate calculations.
Real Estate Exam Scholar Reviews
At the time of writing, no online reviews are found for Real Estate Exam Scholar from third-party review sites. However, based on the customer testimonials on its website, students who took the Real Estate Exam Scholar course passed their exam on the first try. One student liked the quizzes and mock exams that helped her identify her weaknesses. Some also found that the easy-to-navigate platform makes understanding the materials easier. A lot of students further enjoyed the explanations of each question and answer.
While there are no negative online reviews, Real Estate Exam Scholar lacks live phone and chat support, which could delay assistance to students with immediate concerns. Additionally, the school doesn't offer livestream elements to those who want real-time interaction with experts, unlike Kaplan and PrepAgent.
Visit Real Estate Exam Scholar
The CE Shop: Best for Intuitive Exam Prep With Interactive Dashboards

Pros
Tiered course packages
Course access for one year
Intuitive dashboards and custom LEAP platform
Money-back and pass guarantees
Cons
No livestream course format
No direct instructor access
Complete exam prep course can be expensive
Pricing
Exam Prep Edge (State and National): $119
Exam Prep Edge National: $69
Exam Prep Edge State: $69
If you're looking for a self-guided Texas real estate license exam prep with interactive features, we recommend The CE Shop. Its Texas Exam Prep Edge provides comprehensive content covering both national and state portions. Course content is broken down into individual lessons by topics to make sure you focus on one essential subject at a time. Though the complete exam prep course is more expensive than other packages on this list, The CE Shop offers a pass guarantee, which reimburses the full course price in case you need to retake the actual exam.
Before you start your Texas real estate exam review, The CE Shop provides an initial assessment with immediate feedback so you know which areas need more attention. You will also be given access to unlimited practice tests. Uniquely, The CE Shop's proprietary custom LEAP platform is designed with intuitive dashboards to guide you through the course and gauge your mastery of each subject. Although no direct instructor support is given, customer service is available seven days a week for any questions or concerns.
Additional The CE Shop Features
Money-back guarantee: You can request a refund within 30 days if you're not satisfied with your course.
Pass guarantee: The pass guarantee enables students enrolled in the Exam Prep Edge program to get a full refund if they're unsuccessful in the actual licensing exam.
Exam Prep Edge: An intuitive online study platform that includes initial assessment, content based on the candidate handbook, individual lessons by topic, unlimited practice exams, and interactive dashboards.
Math handbook: This built-in math guide for broker licensing students lets them grasp the numbers and math formulas involved in a real estate career.
Agent essentials: This knowledge database provides free resources such as blogs, e-books, videos, podcasts, and webinars to help you succeed in real estate.
The CE Shop Reviews
The CE Shop has garnered a review rating of 4.1 out of 5. Agents love The CE Shop for its easy-to-navigate platform, self-paced online learning format, and excellent quality content. Several students praised The CE Shop's comprehensive prelicensing and exam prep courses, which helped them pass their exams on the first attempt and enhanced their learning experience.
However, several agents were unhappy with The CE Shop's text-based content, saying that the read-only content is "boring." Some students were also dissatisfied with the assistance they get from the school's customer service. If you want live online discussions with instructors and other students while prepping for the Texas real estate exam, you might want to check PrepAgent's or Kaplan's livestream elements.
CompuCram: Best Texas Exam Prep Course With Readiness Assessment

Pros
Questions developed by Texas real estate experts
Exam readiness indicator
Money-back guarantee
Cons
No instructor access
No livestream classes
Pricing is more expensive than other providers
Pricing
Texas Real Estate Exam Prep: $99 covers the national and state portions of the exam
If you're looking for a self-guided Texas real estate exam prep online with multiple study materials, CompuCram's exam prep package enables you to complete the course as your schedule allows. Unlike other schools in this list, CompuCram has a Readiness Indicator that gauges your preparedness to take the actual Texas licensing exam. The Readiness Indicator is designed to track your continuous progress with the study vocabulary, practice tests, and simulated exams.
Aspiring real estate agents will take a pre-assessment practice test and continuous exams to know which areas need more focus. Tracking your progress will further allow you to master content and questions that you will most likely encounter in the actual exam. Aside from the readiness assessment, CompuCram's comprehensive exam prep course provides Texas-specific and national materials, such as unlimited simulated exams, practice exams, and flashcards to reinforce learning and boost your confidence on exam day.
Additional CompuCram Features
100% pass guarantee: If you don't pass your exam, you will have your money back once you send a copy of your exam results within 14 days of the failed exam attempt. You will be eligible if you achieve over 80% at least three times in the Simulated Exams area within seven days before your exam attempt.
Free practice test: It provides a free real estate practice exam to build your confidence and expertise before you get your license. Free practice exams are also provided for other real estate experts such as brokers, home inspectors, and contractors.
Mobile and tablet-friendly: You can access your course on an easy-to-navigate interface to review content on any mobile device anytime, anywhere.
Other real estate exam prep courses: Aside from the salesperson exam prep, CompuCram provides exam prep courses for students who want to take brokerage, appraisal, mortgage lending, home inspection, title insurance, securities, and contractor licensing exams.
CompuCram Reviews
CompuCram received a rating of 4 out of 5. Students were satisfied with the easy-to-use platform and Readiness Indicator that boosted their confidence when they took the state licensing exam. One review said that the course taught her everything she needed to know to pass the exam on the first try. Another agent who successfully passed the exam said that practice tests are very similar to the actual test.
However, some customers were not very satisfied with their CompuCram course. According to one "slightly disappointed" review, several questions that appeared on the state portion of the licensing exam were not covered in CompuCram's exam prep materials.
Another review said that though the course is good, the material lacks clear explanations for exam questions and answers. Moreover, CompuCram doesn't offer livestream elements like Kaplan or PrepAgent.
Colibri Real Estate: Best for Customizable Practice Exams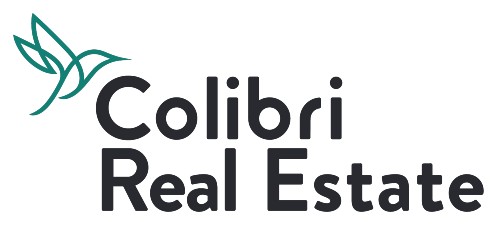 Pros
Self-paced learning
Multiple practice exams
Pass guarantee
Cons
No livestream classes
No direct instructor access
Course access limited to 6 months only
Pricing
Real Estate Exam Prep for Texas Salesperson: $99, includes progress exams, final exams, custom exams, and digital flashcards
Having the ability to take multiple practice tests and customizable exams will give you the much-needed preparation to pass the exam on the first try—something Colibri Real Estate best offers. Its self-paced exam prep package is perfect for aspiring agents looking to review crucial subjects whenever in between busy schedules. The progress exams, final exams, and custom exams that you can tailor based on your desired topics effectively check the knowledge you gained from your prelicensing education.
If you're still looking for licensing courses, Colibri Real Estate offers Texas prelicensing education in self-paced and livestream formats. You can choose from tiered packages based on your budget and learning needs. More expensive packages include live question-and-answer (Q&A) sessions and Live Exam Crammer Series webinars. These interactive features give you direct access to real estate instructors as you prep for the Texas licensing exam.
Additional Colibri Real Estate Features
Results breakdown: A breakdown of your results by the topics can be viewed at the end of the exam to identify areas that need improvement.
Exam prep with audio playback: If you subscribe to the Exam Preparation prelicensing package, you can access Exam Prep Master with audio reviews that cover commonly missed exam topics.
Digital flashcards: Review key terms and definitions by topic by creating decks of flashcards.
Pass or don't pay guarantee: You are eligible for a money-back guarantee if you don't pass the exam on the first try. However, you need to score at least 80% in all your Progress and Final exams and take the licensing exam within 30 days after completing the course.
Other real estate courses: Aside from exam prep, Colibri Real Estate offers all the required real estate education in Texas, including prelicensing, broker licensing, post-licensing, and CE. This makes Colibri Real Estate one of the best real estate schools in Texas.
Colibri Real Estate Reviews
Based on Colibri Real Estate's 4.1 out of 5 review rating, customers were satisfied with the quality education that helped them pass the exam on the first try. Agents liked the self-paced format as they can complete the courses on their own schedule. Additionally, students like Colibri Real Estate's Smart Bites, which breaks down topics into smaller pieces and enables them to understand real estate concepts better.
However, some students were disappointed in being unable to reverse the flashcards. Another student hoped for more interaction within the course instead of just reading and trying to comprehend the materials themselves. Since Colibri Real Estate only offers a self-paced exam prep course in Texas, you might want to check Kaplan's livestream classes for real-time engagement with real estate experts.
Kaplan: Best for Salespeople & Brokers Needing Livestream Exam Prep
Pros
Instructor-led courses
Self-paced and on-demand review options
Multiple exam prep tools for agents and brokers
Cons
Exam prep courses can be pricey
PassProtection Retake Policy only covers live online courses
Course access limited to 6 months only
Pricing
Kaplan offers the following exam prep courses and tools for aspiring sales agents and brokers:
Texas Real Estate Exam Prep Course Package With Complete Online Drill and Practice QBank: $169 available in on-demand and live online formats
Texas Real Estate Exam Prep OnDemand Course Package: $99; choice between national and state portions
Real Estate Study Package: $99, includes The Language of Real Estate (MP3 and text format) and modern real estate practice flashcards
Complete Texas Real Estate Drill and Practice QBank: $99 available in self-paced online
Modern Real Estate Practice Flashcard Review: $42
Real Estate Math OnDemand Course: $29 to $35
If you want various real estate exam prep options to choose from in Texas, we recommend Kaplan. What sets Kaplan apart from other exam prep providers on this list is its livestream classes on top of on-demand and self-paced options. Aside from exam prep packages, Kaplan offers individual courses and study materials based on your varying exam prep needs. This includes drill and practice question banks, real estate math, and practice flashcard review.
The Texas exam prep courses offered by Kaplan include state-specific content designed to mirror the actual licensing exam topics and subtopics and hundreds of multiple-choice questions with rationales. Suppose you opt for live online real estate classes in Texas. In that case, you have access to focused instructor-led national and state concept reviews, along with online National Pearson VUE and Texas Real Estate Drill and Practice QBanks to simulate nearly every test environment imaginable.
Additional Kaplan Features
Study by topic: Exam prep content is sectioned by topics so you can focus on specific areas you need more mastery. This makes it easier to understand crucial concepts and get better results in the exam.
Review questions: All multiple-choice questions are written by real estate professionals, with in-depth explanations to answers.
Performance tracker: Kaplan's performance tracker will enable you to identify the areas where you excel and where you need improvement to ensure complete confidence on the exam day.
Real estate math course: This course enables you to review the calculations for determining a commission under different circumstances, a seller's net from sale and price based on a specified seller's net, and calculations necessary to establish the amount a property has appreciated or depreciated.
Other real estate courses: Complete all your Texas real estate education on Kaplan—prelicensing, broker licensing, post-licensing, and continuing education—to renew your Texas real estate license. These courses are offered in home study, live online, on-demand, and self-paced formats.
Kaplan Reviews
Kaplan has a rating of 4.3 out of 5 from thousands of student reviews. Customers were satisfied with the school's excellent teachers, comprehensive content, and flexible learning formats. Agents praise Kaplan's responsive, knowledgeable, and highly professional instructors who guided them in passing the real estate exam on the first try. Several customers recommended exam prep courses from Kaplan, which equipped them with the knowledge necessary to get their licenses.
Some dissatisfied students complained about outdated content and several system glitches they encountered while completing their Kaplan course. One agent said he experienced an unresponsive platform, which did not save his work and made him restart the section. Kaplan's live online exam prep is also the most expensive program on this list.
How We Evaluated the Top Real Estate Exam Prep in Texas
Getting the right Texas real estate exam prep course can help you succeed in passing your licensing exam on the first try. Exam prep courses typically include a plethora of study materials at affordable pricing delivered in a convenient self-paced format. To find the best real estate exam prep courses in Texas, we reviewed the costs, course features, and delivery methods of several different exam prep providers. We factored in student reviews and expertise to ensure a satisfactory learning experience for aspiring agents.
Based on our criteria, PrepAgent offers the best Texas real estate exam prep for aspiring agents. While the school only has a self-paced exam prep course, students can access multiple practice tests, a money-back guarantee, exam prep audios and videos, digital flashcards, and an exam prep e-book. If you purchase the course with one-year access, you will get additional instructor support via live webinars. Overall, PrepAgent provides ample resources to help you successfully become a real estate agent in The Lone Star State.
Here are the criteria we used to evaluate the six best online real estate schools with exam prep courses in Texas:
25% of Overall Score
Pricing is based on the cost, pass guarantee, and refund policy of each institution.
20% of Overall Score
Consists of various formatting and learning styles for each course to meet the specific needs of the student as well as the length of course accessibility.
20% of Overall Score
Features that enhance your learning experience to aid in retention and comprehension so you can succeed at passing on your first attempt.
15% of Overall Score
Based on customer feedback for each program, with particular attention given to reviews of the product and popularity of the provider to certify the course meets user satisfaction.
10% of Overall Score
Expertise in the field and firsthand experience with the providers allow us to evaluate the standout features, value for the money, and ease of use for each school.
10% of Overall Score
We looked into the convenience and attainability of customer service for technical support and instructor assistance.
*Percentages of overall score