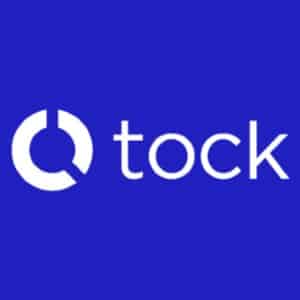 When to Use Tock To Go
Tock To Go topped our ranking of online ordering software for restaurants, earning an overall score of 4.46 out of 5. The system is an excellent tool for selling all sorts of restaurant merchandise online, from individual menu items to meal kits, retail goods, or bottles of wine.
In particular, we recommend Tock To Go for:
Restaurants managing in-house delivery teams: Tock To Go includes driver management and driver to customer SMS texting, making it a comprehensive online ordering and delivery tool.
Restaurants offering meal kits: Tock To Go's streamlined menu setup allows you to sell your restaurant offerings in whatever format you choose. Meal kits have been a popular item for Tock To Go restaurants since the platform launched.
Restaurants that need to draw new customers: Tock To Go features member restaurants on a central Tock website—and commonly features them on the brand's Instagram and Facebook pages—making it easy for new customers to find your restaurant.
When to Use an Alternative
Tock To Go Overview
PROS

CONS

Can direct service fees to customer checks
Very limited integrations
Fee-based model lets you pay-as-you-go
Customization and branding features are limited
Includes driver management
Cannot bring your own payment processor
Tock To Go Pricing
Currently, Tock To Go operates on a "pay as you go" model. Each order placed on your Tock To Go ordering page is charged a 3% commission fee. You can easily add this 3% fee to your customer checks as a service fee or choose to pay it out of pocket. There are no setup fees or monthly software subscription fees. Tock established this pricing to help restaurants survive the COVID-19 pandemic, though, so the format may change when the dining world re-opens.
Tock To Go is browser-based, so you can use it on any internet-enabled device with a strong, stable internet connection and the latest version of the Chrome browser. However, for optimal performance, Tock urges users to set aside an internet-enabled tablet to run the software. The latest generation iPad Pros are its favorite because they communicate with a variety of printers, but Tock also supports:
Google Pixelbook
ASUS Chromebook Pixelbook Flip C434
ASUS Chromebook C425 Clamshell Laptop
Galaxy Tab S6 10.5"
Tock To Go Payments
Tock To Go has payment processing via Braintree built-in. At the time of this writing, Braintree lists its online payment processing rates as 2.9% + 30 cents, though rates may change based on Braintree's sole discretion. You can also request a custom rate based on your sales volume and business model. According to the Tock website, the system also integrates with Stripe, so you may be able to get a second opinion on processing rates.
You can easily accept Tock gift cards as a payment type. If you want to create and accept custom branded gift cards, you can do so via Tock To Go's integration with The Customer Connection. However, if you want to accept cash payments for customer orders, the system doesn't easily support this payment method.
Tock To Go Features
Tock To Go was developed with the mission to support restaurants during the COVID-19 pandemic. It is a highly controllable online ordering system, starting with the fact that all orders are timeslot-based. You can customize virtually every aspect of your ordering program from minimum and maximum order amount, time between orders, and what automated messages customers receive. All this customization may sound like it will take a lot of administrative time. But once you have set your parameters, you can feel confident that online order surprises won't disrupt your in-house operation.
In addition to the features we'll examine in detail below, Tock To Go includes the following:
Reporting and analytics: Tock reports range from high-level monthly sales overviews to detailed daily line item reports that track comps, discounts, and individual item sales.
Platform website: Tock lists all Tock To Go restaurants on its searchable website. Customers in your city can search the Tock website for pickup and delivery options at their preferred mealtime and discover your restaurant. This is a good option in competitive city locations or in tourist destinations where travelers often search for new restaurants.
Customizable user permissions and settings: Choose what information various team members can access. Limit access to customer information or check modification functions. You can also allow team members to configure their preferred display settings so that they see their Tock dashboard in a way that makes sense to them.
Customer feedback collection: You can create automated customer email messages to prompt customer feedback to gain insights into your guest experience. You can gather private, actionable responses and use them to improve your restaurant operation.
Private ordering link: You can create an online ordering experience for a private group of customers without making your menu available to the general public. This is an excellent fit for managing pop-up restaurants, testing new menu items, or running a "soft-opening" of your online ordering operation.
Integrations
Tock To Go is a bit selective with its integration partners. Currently, it integrates only with a few popular, high-functioning food and beverage business tools, but Tock seems to develop more integrations at a steady pace.
Currently, Tock To Go supports integrations in the following categories:
POS: Toast, Upserve, WineDirect, unTill POS
Event booking: TripleSeat
On-demand drivers: Postmates, DoorDash
Loyalty and Gift Card: The Customer Connection
Payments: Stripe
It would be nice to see more POS and accounting integrations to help centralize restaurant reporting tasks. But considering the speed at which this software developed in March of 2020, the fact that Tock To Go includes any pre-built integrations is pretty great.
---
Order Management
Flexible product types: Sell individual menu items, meal kits, cocktails, bottles of wine, groceries, or merchandise.
Control order flow: Set the maximum order limits at 15-minute increments to avoid slamming your kitchen team.
Customize order tickets: Choose what information appears on in-house order tickets.
Streamline order flow: Route new orders to print directly in your kitchen to speed service.
Age Verification: Alert your drivers and to-go staff to check IDs on pick-up and delivery orders that include alcohol.
Print to kitchen: Set your online order tickets to print directly on kitchen printers to speed service.
Tock To Go organizes your orders by pick-up time. This allows you to control exactly how many orders your kitchen receives at a specific time. It also encourages customers to place orders in available time slots, keeping your staff busy and engaged throughout the shift, rather than getting slammed with orders at 7 a.m., then hearing crickets the rest of the night.
Its ordering site supports several order types, from individual menu items, to wine bottles and merchandise—like tote bags and groceries. Where it excels, however, is with family-style meals, special occasion meals, and meal kits.
As we noted above, Tock To Go allows you to control the granular details of what type of orders you receive and when you receive them. With all of those parameters in place, you can let orders print directly to your kitchen printers without additional approvals in the front of the house. You can also print order slips from a standard desktop computer, which works especially well for restaurants that only accept orders with 24-hour advance notice.
---
Customer Management
Automatic Customer profiles: Tock automatically generates customer profiles from order and delivery information.
Tag-driven customer groups: Segment your customers using simple tag categories.
Segmented promotions: Filter customers by tags or ordering habits to send customized email promotions.
Tailored perks: Offer private ordering links and bespoke promotional codes to VIPs.
It should be a surprise that Tock To Go's customer profiling is robust; it was built on a reservation platform, after all. The system automatically generates detailed customer profiles from orders and allows you to search for customers by name or contact information. You can also create custom categories to tag specific customers to create groups. Some systems lock you into blanket categories based solely on order regularity and overall dollars spent. With Tock To Go, you can tag customers as friends of the chef, gluten-free diners, Monday night regulars; whatever categories make the most sense for your restaurant.
At any time, you can then filter those tagged profiles to create targeted email marketing campaigns. You can also design customer groups—like investors, regulars, and employees—to automatically apply group discounts on the checkout screen with no promo code required. Tock To Go doesn't currently include a traditional, point-based loyalty program. But with the customized category options, it's easy to see how you could jury-rig one using tags and promo codes.
---
Delivery Management
Built-in driver dispatch: Assign delivery orders to an in-house team to create a complete online order and delivery operation.
Custom delivery zones and fees: Choose precisely where you will deliver and how much to charge for each delivery.
On-demand third-party drivers: Hail Postmates or DoorDash drivers to deliver orders for a flat, per delivery rate.
SMS Text messaging: Templated text messages alert your customers to their order's status.
Tock To Go includes dispatch tools for restaurants that want to use a team of in-house drivers. You can assign delivery orders to drivers in the Tock To Go dashboard, and drivers log into Tock To Go on their smartphones, allowing them to access driving directions to the delivery location. In-app SMS text messaging allows your in-house drivers to quickly send templated status update messages to customers. You can also add automated delivery fees, service charges, or gratuity to online orders.
If you don't have the bandwidth to manage a team of in-house drivers, Tock To Go integrates with DoorDash and Postmates to route your deliveries to local independent drivers. Postmates and DoorDash charge a flat rate per order for this service, usually anywhere from $4 to $9, depending on the distance. Like all Tock To Go fees, you can choose to add this fee to delivery customers' checks to reduce your out of pocket costs.
---
Tock To Go Ease of Use
Set up support: The Tock team handles your site setup.
Stress-reducing customization: Once your site is set to your preferences, you can set it and forget it.
Customer support: You can reach Tock representatives via email, chat, phone, or social media messages.
Online help site: Tock maintains a searchable database to answer common questions.
Once you sign up for Tock To Go, the Tock team will create your ordering site for you. You'll send your Tock representative the relevant information about your restaurant, and they will handle the setup. Once your site is live, you can easily add menu items or meal packages via your Tock To Go dashboard yourself.
Since Tock To Go is built on a reservation platform, some screens are not intuitively named for pickup and delivery operations. To find your active orders, for example, you need to navigate to screens titled "Service," "Reservations," or "Timeline." Your online menu tools are also categorized as "Experiences." So, there is a little bit of a learning curve to navigating the dashboard.
However, if you run into trouble, you can reach Tock's customer service team via email, in-app chat, or phone. Tock is also incredibly responsive to customer tweets to its Twitter account. Alternatively, you can also search Tock's online help site for solutions to common questions. Tock To go users who rely on third-party drivers have the added support of DoorDash or Postmates customer support teams.
Tock To Go Restaurant Software Alternatives
| Restaurant Software | Best For |
| --- | --- |
| | Free online ordering |
| | Competitively priced POS online ordering and delivery |
| | Online ordering for highly modified menus |
| | Choosing your own payment processor |
| | Easy integration with 15+ popular POS systems |
What Users Think of Tock To Go
Tock To Go is an incredibly new restaurant software tool that emerged when restaurant owners were struggling to stay open during a crisis. So, it's not surprising that there aren't yet any Tock To Go user reviews posted on popular online review aggregating sites. Though looking at reviews for the overall Tock system illustrates how much users like the brand in general.
Capterra: Tock earns an overall rating of 4 out of 5 based on six user reviews.
HotelTechReport: 9 out of 10 reviewers on this global hotel software review site would recommend Tock to other users.
I spoke to several Tock To Go users when they had a moment to spare, however. The owners and managers I spoke to mention that they like the ability to control their order volume at a granular level, so they can set it once, then focus on other aspects of their business. Tock's customer support also received high praise. On the negative side, some users were disappointed that Tock To Go can't accept their preexisting gift cards. One owner also felt that the back office dashboard isn't user-friendly. Considering the affordable pay-as-you-go price, however, many users were willing to overlook these minor flaws.
| Users Like | Users Don't Like |
| --- | --- |
| Responsive customer support | Online menu design has limitations |
| Time-saving customization | Does not accept all gift cards |
| Pay-as-you-go pricing | Back office dashboard has a learning curve |
Bottom Line
Tock To Go is an innovative, all-in-one online ordering and delivery tool for food and beverage businesses. Restaurants, tasting rooms, wineries, and even farms that sell to the public can benefit from Tock To Go's time-controlled online ordering functions and location-based, customer-facing platform. The system's affordable, pay-as-you-go subscription fees make it a good fit for small business budgets. To see if Tock To Go is a fit for your business, visit Tock to schedule a demo.