Food delivery software enables restaurants to dispatch orders to drivers and provide on-demand delivery to customers. The best restaurant delivery software integrates directly with point-of-sale (POS) software so that you can manage everything from one dashboard. Pricing varies for the cloud-based software but averages less than $100 per month, depending on your restaurant size and sales volume.
| Food Delivery Software | Best For |
| --- | --- |
| | Best overall food delivery software |
| | Free restaurant food delivery software |
| | Meal subscriptions and pre-scheduled deliveries |
| | High-volume restaurants and caterers |
| | Cash management and bike couriers |
How We Evaluated Restaurant Delivery Software
We compared dozens of new and established delivery management systems based on what functions are vital to restaurant software. With cost being a major concern, we primarily looked for tools that allow restaurants to manage their own driver fleets. We considered overall price, restaurant-specific innovations, available integrations, general driver dispatch functions, and ease of use. We also considered our retail and restaurant experts' personal evaluations of each software.
Based on the above criteria, Tookan emerged as the best overall food delivery software for independent restaurants. The software received the highest overall score according to our grading system for restaurant food delivery software (4.54 out of 5) and is the top software that we personally recommend.
Click through the tabs below for our full evaluation criteria:
30%
Niche Delivery Management Features
15% of Overall Score
First, we looked at whether or not each software offers a free plan or a free trial. Then we considered monthly subscription fees under $75 and per-order fees under $0.30. We gave high marks to plans that include unlimited user logins. Finally, we gave points to systems that don't require long-term contracts.
30% of Overall Score
Since delivery management is an add-on feature for most independent restaurants, we first looked for available integrations. Direct integrations with popular POS brands earned the highest scores, but we also considered systems with open APIs that allow restaurants to build integrations. We also looked for restaurant-supporting functions like cash and tip tracking, customizable delivery zones, and robust map-based dispatch tools.
30% of Overall Score
Since delivered food has a short shelf-life, we looked for delivery management systems that track drivers' location in real-time. Software that allows 2-way SMS text messaging between drivers and customers also received high marks. We looked for systems that allow customizable ticket formats and detailed delivery instructions like door codes and special requests.
15% of Overall Score
Driver dispatch is not a core skill in most restaurant owners' playbooks. So we looked for systems that are easy to use. In particular, we sought out software that comes with 24/7 customer support, comprehensive training tutorials, and one-on-one installation guidance. We also looked at user reviews to see how actual customers rate the software.
10% of Overall Score
Finally, we considered any stand-out features and whether the overall software system provides good value for its price. We also judged each system's popularity and awarded points based on our experts' experience interacting with the software and the company's customer support.
*Percentages of overall score

Best Overall Restaurant Food Delivery Software

PROS
24/7 customer support
Integrates with Revel and Square
14-day free trial

CONS
Base price plus additional task price can add up
Additional integrations rely on Zapier plug-in
RATING CRITERIA

Pricing
4.17
OUT OF
5
General Features
4.75
OUT OF
5
Niche or article-specific features
4.75
OUT OF
5
Ease of Use
3.75
OUT OF
5
Expert Score
5.00
OUT OF
5
Tookan is an incredibly full-featured delivery management tool used by restaurant companies from McDonald's to Pizza Hut. But the big guys are not Tookan's only customers. The flexible pricing tiers and pay-as-you-go model allow small, independent restaurants to enjoy map-based driver dispatch and cash tracking tools.
Tookan earned the highest overall rating of any restaurant food delivery software we considered, 4.54 out of 5. It scored high for its niche delivery management functions like automated dispatch and productivity reports. The system's pre-built integrations with popular restaurant POS systems also put Tookan over the top. The only way this software could have scored higher is if it offered unlimited orders rather than charging a per-order rate.
Tookan Pricing
Tookan operates with three standard pricing tiers: Startup, Growth, and Standard. Larger restaurant operations with more than 50,000 deliveries per month can get a custom-quoted Enterprise membership.
| | Startup | Growth | Standard |
| --- | --- | --- | --- |
| Monthly Base Price | $49 | $159 | $299 |
| Included Free Tasks Per Month | 500 | 2,000 | 5,000 |
| Additional Task Rate | $0.12 | $0.10 | $0.08 |
Tookan is app and browser-based. So drivers can operate the driver app from any smartphone, and dispatchers can operate the Tookan dashboard from any internet-enabled computer.
Tookan Standout Features
Tookan is a general small business delivery tool, but it has many thoughtful touches that make it a perfect fit for restaurants. The 24/7 customer support is especially useful for restaurant owners that already have a full day of administrative duties before adding driver management to their daily tasks.
Tookan's standout features include:
Dedicated customer success managers: Tookan assigns a Customer Success representative to even its smallest accounts. Even small, tech-phobic restaurant owners can connect with a live person when they run into trouble. The 24/7 customer support is also great for restaurants that are busiest during nights and weekends. You can always reach a Tookan support person when you need one.
Integrations: Tookan integrates directly with top POS systems Revel and Square POS systems, so you can quickly assign orders from your POS to drivers. The software also integrates with some of our favorite online ordering tools like Restolabs and GloriaFood, plus several other online ordering platforms. You can easily build additional integrations with other open API software tools through the middleman app Zapier.
Cash tracking: Tookan allows you to track cash transactions for individual drivers. They call this the "Agent Wallet." This feature enables restaurants to sidestep card-not-present transaction fees from their credit card processor by accepting customers' cash payments upon delivery.
SMS text tools: With Tookan, you can text your customers directly from the app and allow your drivers to do so too. Integration with Twilio further extends this function by providing virtual phone numbers to your team, blocking personal information.

Best Free Restaurant Food Delivery Software

PROS
Free to use
Proof of delivery with photo and signature
Open API, and integrates directly with Toast

CONS
Reporting has some limitations
Support is only accessible via email for lower-tier subscribers
RATING CRITERIA

Pricing
4.58
OUT OF
5
General Features
4.63
OUT OF
5
Niche or article-specific features
4.50
OUT OF
5
Ease of Use
2.81
OUT OF
5
Expert Score
4.69
OUT OF
5
Shipday was founded by two former Georgia Tech classmates on a mission to democratize delivery technology for small businesses and spur growth in local economies. So when they developed Shipday (originally called QuestTag), they created an affordable tool that is also high functioning. The starter membership is free for up to 300 orders per month.
Shipday earned an overall rating of 4.32 out of 5 on our food delivery software scoring system. It scored high on price and niche delivery features. More substantial reporting and cash functions would have boosted Shipday's score even higher.
Shipday Pricing
Shipday offers its delivery management software at three pricing tiers: Starter, Professional, and Enterprise. Each tier offers slightly different features. The variation ensures that small restaurants don't pay for tools they don't use. None of the subscription levels require a long-term contract.
| | Starter | Professional | Enterprise |
| --- | --- | --- | --- |
| Price | Free | $0.10 per order/ minimum $14.99 per month | Custom quote based on sales volume |
| Order limit | Up to 300 orders per month | Unlimited orders | Unlimited orders |
All tiers include real-time delivery alerts for customers and driver location tracking. Your team can use whatever IOS-enabled mobile device they prefer, from fourth-generation iPhones and iPads to more current releases. Shipday users bring their own hardware; there is no need to purchase any proprietary tools.
Shipday Standout Features
Shipday's price is definitely appealing. Beyond the price, however, this delivery system offers many insightful features like robust integrations and an open application programming interface (API) that allows users to build their own integrations. The sheer functionality for the low cost makes this system stand out from more expensive competitors.
Shipday's standout features include:
Real-time driver tracking: You and your customers can follow your drivers' route in real time so you can communicate with your driver if there are delays due to construction or unexpected road closures. Customers can prepare to meet your driver when they arrive.
Proof of delivery options: You can toggle on proof of delivery to force a driver to secure a customer's signature upon receipt or take a photo of the delivered package. If there is any confusion or disputes later, you have proof that your driver delivered.
Integrations: Shipday integrates directly with several online ordering platforms, including Toast Now. These integrations are easy to set up in the Shipday dashboard, which includes comprehensive video tutorials. You can build POS integrations via Shipday's open API. Some customers note that these API integrations can be glitchy. But they also note how helpful Shipday's support team is in resolving any problems.
Accessible onboarding documents: Shipday provides a comprehensive online support website that includes detailed video tutorials for granular tasks. Various help sections contain training videos for dispatchers, drivers, and owners.
Pay as you go: Shipday's pricing is based on the services you use. If you deliver less than 300 orders in a month, then you don't pay anything. If you want to expand your system with Professional level features like Excel order uploads, and automated dispatch, you'll pay $0.10 per order, with a minimum monthly payment of $14.99. So, if you deliver 100 orders at the Professional level, you'll have to pay at least $14.99. If you deliver 500 orders, you'll pay $50.
Positive customer experiences: Shipday customer reviews are overwhelmingly positive. In fact, variations of the phrase "this app saved my business" come up more than once. Users also note that Shipday's developers listen to their feedback to improve the software consistently.

Best Food Delivery Software for Meal Subscriptions

PROS
Real-time driver tracking
Schedules deliveries up to one month in advance
Supports 2-way SMS text messaging with virtual numbers

CONS
Customer service is not 24/7
Subscriptions have ticket limitations
No pre-built restaurant integrations
RATING CRITERIA

Pricing
3.75
OUT OF
5
General Features
3.75
OUT OF
5
Niche or article-specific features
5.00
OUT OF
5
Ease of Use
3.13
OUT OF
5
Expert Score
5.00
OUT OF
5
Zippykind is a delivery software tool that prides itself on providing an "Uber-like" experience at an affordable price. This charmingly named platform is incredibly full-featured, doesn't require long-term contracts, and allows you to schedule deliveries up to a month in advance. This is a user-friendly system for all restaurant types but is particularly well-suited to restaurants that provide meal kit subscriptions.
Zippykind earned an overall score of 4.16 out of 5 on our restaurant food delivery software scoring system. It earned high marks for niche delivery functions like 2-way SMS text messaging and comprehensive reporting. But it lost points for its lack of 24/7 customer support and pre-built restaurant software integrations. Zippykind integrates with the middle man API app Zapier to connect across platforms Zapier already communicates with such as Epos Now and Square. It also has more restaurant POS systems in its development pipeline.
Zippykind Pricing
Like Shipday, Zippykind offers a free subscription tier for restaurants. Zippykind's free package is slightly more limited, though; it supports only 50 deliveries per month. Also, like Shipday, Zippykind's pricing structure is entirely pay-as-you-go. Prices are based entirely on per-delivery fees that vary depending on the level of function you choose. Zippykind offers four pricing tiers: Free, Meadow, Forest, and Orchard.
| | Free | Meadow | Forest | Orchard |
| --- | --- | --- | --- | --- |
| Price per ticket | $0 | $0.29 | $0.24 | $0.19 |
| Maximum tickets per month | 50 | 300 | 1,500 | 3,000 |
All tiers include delivery scheduling functions along with driver logs, group messages, and reporting. Live driver tracking and dispatch functions require a Meadow membership or higher.
All tiers can add higher-level functions at pay-as-you-go rates:
Multi-stop route optimization: For an additional $0.07 per delivery ticket, the Zippykind app finds the shortest distance between stops for your drivers.
Voice notifications: For $0.02 per ticket, you can get voice updates from drivers as they complete deliveries.
Anonymized local phone number: For $20/month, Zippykind will assign a local phone number to support 2-way text communication between your drivers and customers, keeping personal information anonymous.
Zippykind Standout Features
Zippykind has all the operational bases covered. The system tracks drivers in real time, sends alerts to customers and dispatchers, supports 2-way text messaging, and a wide variety of reports. This system is only short on restaurant-specific integrations.
Zippykind's's standout features include:
Pay-as-you-go pricing: You add credit to your Zippykind account and create delivery tickets, send SMS messages, and build optimized routes. You'll receive alerts when your funds run low. You'll never receive a surprise bill, and you can cancel your subscription at any time with no penalties.
Subscription box friendly: Zippykind allows restaurants to create recurring subscription deliveries. When you create a new subscription, the system automatically schedules delivery tickets on whatever recurring basis you designate. Subscription deliveries pop up automatically for your drivers and dispatchers.
Delivery history heatmap: Zippykind's Heatmap function allows you to view your busiest delivery areas. You can filter the results by driver or date range and gain a good idea of your team's productivity and opportunities to expand your service.
Automation options: You create custom delivery zones with specific delivery fees and assign certain areas to delivery drivers. Zippykind will then assign orders to the correct driver and add the appropriate delivery fee as new orders come in.
Custom messaging: This system allows restaurant owners to create specific messages for each milestone in the delivery process. As each milestone is met, Zippykind automatically sends your custom messages to customers and dispatchers, keeping everyone on the same page.

Best High-Volume Restaurant and Catering Delivery Software

PROS
14-day free trial
Offline functionality
Works on iOS and Android devices

CONS
Subscriptions are user-limited
No pre-built restaurant software integrations
RATING CRITERIA

Pricing
4.17
OUT OF
5
General Features
3.75
OUT OF
5
Niche or article-specific features
4.50
OUT OF
5
Ease of Use
3.75
OUT OF
5
Expert Score
4.06
OUT OF
5
OnTime 360 is a bit more industrial-grade than the other options on this list. Technically, it wasn't built as restaurant delivery software. But many OnTime 360 clients operate high volume pizzerias on the East Coast. High volume delivery restaurants, especially those with an active catering business, will get great use from OnTime 360's dispatch and driver-tracking functions.
OnTime 360 earned a score of 4.07 out of 5 on our scoring system for food delivery software. It earned high marks for ease of use and niche delivery functions. It would have scored higher if the system had pre-built integrations with popular restaurant systems. It does offer API access that lets you connect OnTime 360 with other software tools, but you'll likely need to hire a professional to help connect the apps.
OnTime 360 Pricing
OnTime 360 offers four monthly subscription tiers: Essential, Professional, Enterprise, and Enterprise Plus. The cost ranges from $39 to $349 per month, with a $99 setup fee that you can waive if you opt for annual payments. Each subscription supports only a limited number of users, but you can add additional users for $19 per month.
| | Essential | Professional | Enterprise | Enterprise Plus |
| --- | --- | --- | --- | --- |
| Monthly fee | $39 | $129 | $199 | $349 |
| Number of included Users | 2 | 6 | 10 | 18 |
To connect payment gateways and POS systems with OnTime 360, you'll need to enroll in the Professional plan, at a minimum. Transactions processed via the API connection may also incur additional fees if they process a high volume of transactions through the API integration.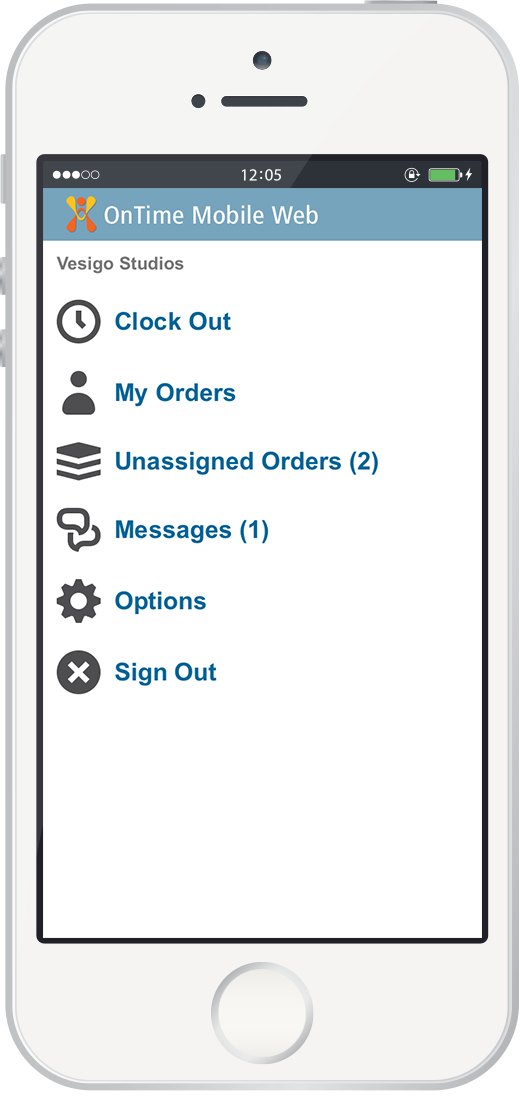 OnTime 360 Standout Features
OnTime 360 works on both iOS and Android internet-enabled and cellular devices. The system continually syncs all connected devices so your drivers and dispatchers can access delivery information if they lose internet or cellular service. This system supports a high volume of deliveries with map-based dispatch and granular functions for accepting cash payments and verifying deliveries with signatures, photos, or voice notifications. Due to the price and number of functions, OnTime 360 is best for high-volume restaurant delivery operations.
OnTime 360's standout features include:
Offline functionality: OnTime 360 has what it calls "Smart Client Technology." Restaurants that use cloud POS systems will more readily recognize this as offline functionality. Essentially, your OnTime 360 data is backed up on the cloud, and the system regularly syncs all connected devices, so you and your drivers never lose necessary information in the middle of a delivery. Once your devices regain internet or cellular service, all outstanding data automatically updates.
Searchable ticket log: High-volume restaurants process a lot of data. When you add delivery to the mix, that data can double. OnTime 360 allows you to easily search delivery logs to find a specific customer or delivery ticket. You start typing in the search box, and OnTime automatically searches across all of your records for matching information.
Customer lookup: This searchability extends to drivers and customer information. Your drivers can look up a specific customer to find delivery instructions or contact information in the field.
Cash on delivery and digital signatures: Card-not-present processing fees can be a drag on delivery restaurants' bottom lines. Especially if your restaurant is high volume, you lose a lot of money to card-not-present fees. OnTime 360 allows you to direct your drivers to accept cash upon delivery. You can include an optional customer signature on drivers' mobile device screens to confirm delivery too.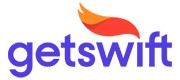 Best for Cash Management and Bike Couriers

PROS
Supports multiple delivery vehicle types: cars, bikes, and on-foot couriers
Detailed cash tracking
Integrates with Square and Clover

CONS
Reporting has some limitations
Customer service is not 24/7
RATING CRITERIA

Pricing
4.58
OUT OF
5
General Features
3.88
OUT OF
5
Niche or article-specific features
4.13
OUT OF
5
Ease of Use
2.50
OUT OF
5
Expert Score
5.00
OUT OF
5
GetSwift is a browser and app-based delivery platform that integrates with popular restaurant POS systems Square and Clover. It also accepts orders from multiple online ordering platforms, including Grubhub and GloriaFood. Like others on this list, you can build additional integrations via GetSwift's open API. Cash tracking functions and bike tracking tools make GetSwift an excellent fit for restaurants in urban centers where bikes and on-foot couriers can be faster than cars.
Getswift earned an overall score of 3.96 out of 5 on our food delivery software criteria. It earned high marks for price and niche delivery functions. Our experts also liked the system's purely pay-as-you-go pricing and friendly user interface. GetSwift could have scored higher if its customer service team was available 24/7 and the reports were more expansive.
GetSwift Pricing
GetSwift's pricing is the simplest of any service on this list. For a fee of $0.29 per delivery, restaurants get a Professional level membership. High-volume restaurants can get an Enterprise membership with a custom quote from the GetSwift sales team. Enterprise membership comes with priority customer service and custom-built integrations. If you want to test drive the system before committing, GetSwift offers a 30-day free trial. Though while we're on the topic of "committing," I should note that GetSwift does not require a long-term contract; you can cancel at any time.
GetSwift Standout Features
GetSwift has everything a restaurant needs to manage a team of in-house drivers and includes several features in the baseline subscription that others charge extra for. A basic Professional subscription gives you unlimited users and delivery tickets, automated dispatching, route-optimization, driver tracking, and proof of delivery tools. You also get unlimited integrations, driver incentives, and customer feedback tools.
GetSwift's standout features include:
Track multiple delivery vehicle types: In the GetSwift app, you can track delivery couriers who deliver on bicycles, on foot, or via public transportation. Of course, you can also track cars. But in compact city centers, bikes and on-foot couriers can be more nimble and deliver faster.
Comprehensive online tutorials Getswift hosts a comprehensive online database of training videos for managers, dispatchers, and drivers. The user interface is straightforward to navigate, and the tutorials are friendly and easy to follow.
Free trial: If you're uncertain about committing $0.29 per delivery sight unseen, Getswift will waive your delivery fees for the first 30 days.
Pay as you go pricing: To get started with GetSwift, you add credit to your account. As you use the Getswift tools, your credits are depleted. The credit never expires, so if you have a slow month of deliveries, you aren't out of pocket. There are no contracts; you can use Getswift as little or as much as you like.
Cash management: Getswift allows you to track cash payments that are made to each of your couriers. At the end of their shifts, you can cash out your delivery team in much the same way as you cash out servers in your dining room.
Bottom Line
Food delivery is fast becoming a vital restaurant function. Luckily there are food delivery software tools available at every price point. However, Tookan is our top pick for food delivery software for restaurants. It includes all the features you need to get started with delivery, and it does so at a fair price for small businesses. Tookan also includes pre-built integrations with popular restaurant POS and online ordering systems. To see if Tookan is a fit for your restaurant, visit its website for a free trial.