6 Best Food Delivery Software for Restaurants
This article is part of a larger series on POS Systems.
Restaurant delivery software enables establishments to dispatch orders to drivers and provide on-demand delivery to customers. The best food delivery software integrates directly with point-of-sale (POS) software so you can manage everything from one dashboard. Pricing varies for these cloud-based platforms but averages less than $100 per month, depending on your restaurant size and sales volume.
Based on our evaluation, the best food delivery software for restaurants are
Top Food Delivery Software Compared
| | Minimum Monthly Subscription Fee | Number of Included Deliveries | Per-delivery Fee | Contract Length | Free Trial |
| --- | --- | --- | --- | --- | --- |
| Visit Tookan | $29 | 200 | 19 cents (after 200) | No long-term contract | 14 days |
| Visit Shipday | $0 | 300 | 10 cents (after 300) | No long-term contract | 30 days |
| Visit OnTime 360 | $39 | Unlimited | $0 | No long-term contract | None |
| Visit GetSwift | $0 | Unlimited | 29 cents | No long-term contract | 30 days |
| Visit Revel Systems | $99 (POS); Delivery XT is custom-quoted | Unlimited | $0 | 3 years | None |
| Visit DoorDash Drive | $0 | Unlimited | $6.99–$10.99 | No long-term contract | None |
Tookan: Best Overall Restaurant Food Delivery Software
Tookan

What We Like
14-day free trial
Delivery log is searchable for 90 days
24/7 customer service
All subscriptions support unlimited drivers
What's Missing
No free subscription
Route optimization requires extra fee
Subscriptions have order limitations
Tookan Pricing
Monthly Software Fee: $29–$359
Included Deliveries: 200–5,000
Additional Per-delivery Fee: 10–19 cents each
Integrations:

POS: Square, Revel Systems
Ecommerce: Ecwid, BigCommerce, Shopify, WooCommerce, GloriaFood, and more
Messaging: Twilio, Mobivate, Hubtel, Plivo, Smart SMS, and more
See more detailed pricing in our table below
Tookan is an on-demand delivery management service for small to enterprise businesses. It is a great fit for restaurants that manage an in-house driver team because it integrates with restaurant POS systems like Square and Revel Systems. Messaging integrations extend the driver dispatch tools to create an uber-like experience where your customers and drivers can text one another. Around-the-clock customer support and a 14-day free trial make Tookan a must-try system for restaurants of all sizes.
On our food delivery rating system, Tookan earned a 4.44 out of 5. It received points for its niche delivery management features like route optimization, automated driver dispatch, and productivity reports. The prebuilt integrations and 24/7 customer support also rated well. The platform could have scored higher if the subscription tiers did not limit the number of included deliveries. If you need unlimited deliveries, you'll be better served by GetSwift, Revel Systems, and DoorDash Drive.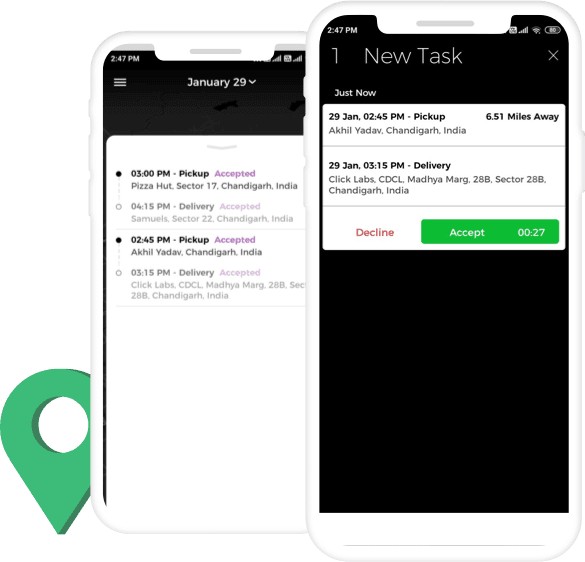 ---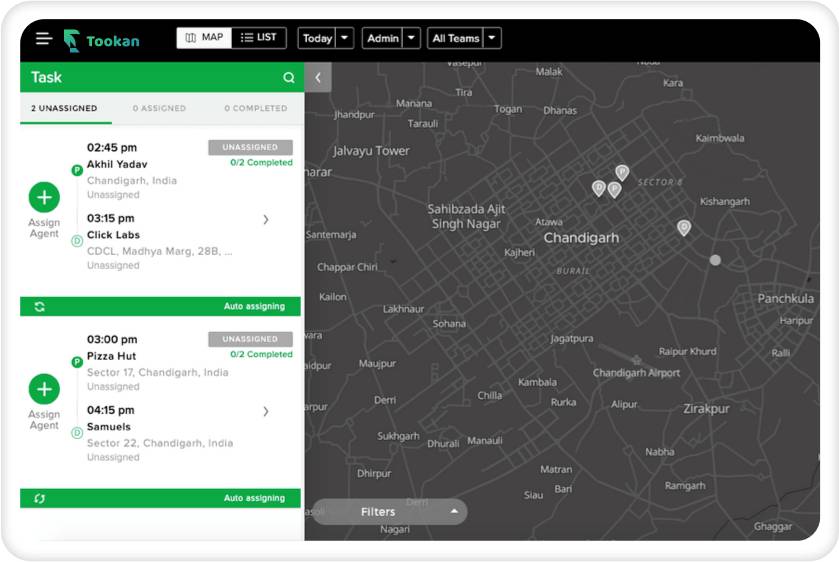 ---
Tookan Pricing
| | Early Stage | Startup | Growth | Standard | Enterprise |
| --- | --- | --- | --- | --- | --- |
| Monthly fee | $29 | $89 | $189 | $359 | Custom quote |
| Included free tasks per month | 200 | 700 | 2,000 | 5,000 | Custom quote |
| Additional deliveries | 19 cents each | 15 cents each | 12 cents each | 10 cents each | Custom quote |
Tookan Standout Features
Tookan supports many different types of small businesses, but there are several touches that make it a great fit for restaurants. The built-in POS integrations are a start, of course, but there is also cash tracking by driver and 24/7 customer service. The five subscription tiers also help restaurants of all sizes find the subscription to fit their needs. With Tookan, you won't have to pay for tools you don't use. In fact, since our last update, Tookan has added the Early Stage pricing tier to make the system affordable for even the smallest businesses.
Flexible Integrations: Tookan supports a ton of built-in integrations for everything from payments to POS to messaging. Top restaurant POS systems like Square and Revel Systems are present, as are popular ecommerce platforms like GloriaFood, Shopify, and WooCommerce. If you can't find a prebuilt integration that works for you, Tookan has an open application programming interface (API), which allows you to build custom integrations, and you can connect Tookan to any other app that integrates with Zapier.
Tookan Agent App: Tookan Agent is a free app that connects your driver team to your dispatch dashboard. Your drivers can download it from the App Store and Google Play and start receiving orders and driving directions on their phones.
Cash Management: Tookan tracks cash transactions for individual drivers; it calls this the "Agent Wallet." This feature enables restaurants to sidestep card-not-present transaction fees from its credit card processor by accepting customers' cash payments upon delivery.
24/7 Customer Support: Restaurants tend to be busiest after traditional business hours. Tookan provides 24/7 customer support, so even small, tech-phobic restaurant owners can connect with a live person when they run into trouble.
Free Trial: If you're unsure if Tookan will work for your food delivery operation, you can try the system free for 14 days. This is shorter than trials for Shipday and GetSwift (30 days), but at least Tookan offers a free trial—OnTime 360, DoorDash Drive, and Revel Systems do not.
See what more this system has to offer by reading our Tookan review.
Shipday: Best for Small Restaurants & Low Delivery Volume
Shipday

What We Like
30-day free trial
Baseline subscription is free
Built-in SMS texting tools
Google-verified addresses
What's Missing
No prebuilt POS integrations
Free deliveries are capped at 300 per month; additional deliveries incur a per-delivery charge
Customer service is not 24/7
Shipday Pricing
Monthly Software Fee: $0–$59
Included Free Deliveries: 300
Per-delivery Fee: 10–20 cents
Integrations:

POS: Open API to build custom integrations
Ecommerce: CloudWaitress, GloriaFood, Zuppler, eHungry, Square Online, WooCommerce, Shopify
Messaging: Built-in SMS texting module; no integration necessary
See more detailed pricing in our table below
Shipday is a last-mile delivery solution targeted to small, independent businesses. The focus on independent sellers is a big reason that Shipday's baseline subscription is free. That and the included 300 deliveries per month make the platform the best fit for small restaurants on a budget. Restaurants with a low delivery volume will also get the most bang for their buck with this user-friendly system.
It earned a 4.39 out of 5 in our rubric, putting it right on Tookan's heels. The major differences between the two systems come down to price and support—Tookan has more pricing flexibility and 24/7 customer service. Shipday offers free delivery to small businesses but has fewer pricing tiers and customer service that operates only from 9 a.m. to 9 p.m. Monday through Saturday.
Shipday did receive a perfect score from our experts, due to the system's ease of use, affordability, and excellent customer ratings. It is the only solution on this list with a perfect score from our experts.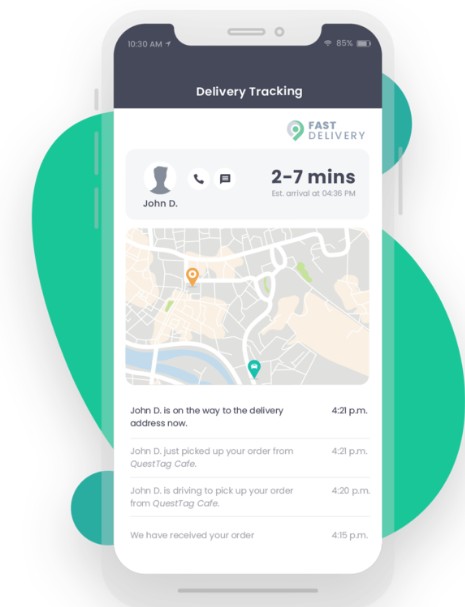 ---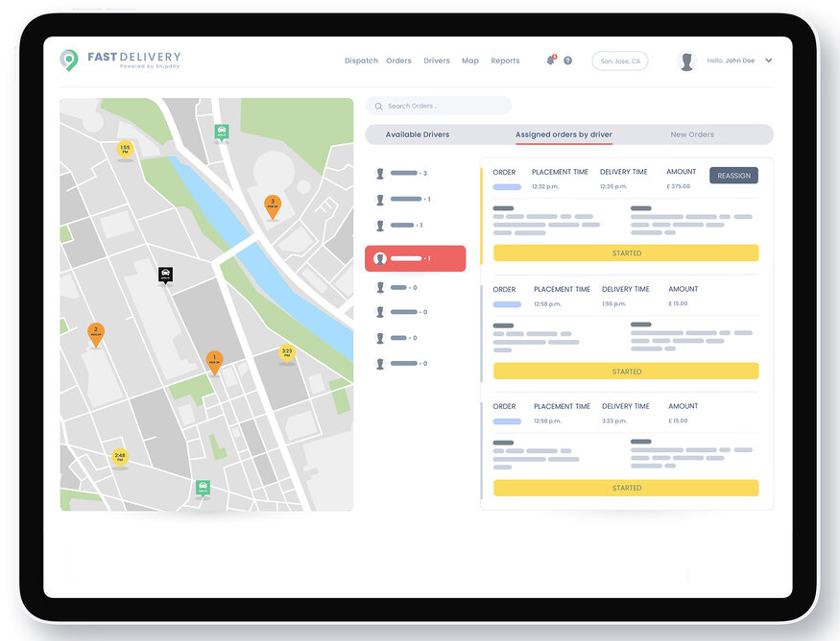 ---
Shipday Pricing
| | Starter | Professional | Branded Premium |
| --- | --- | --- | --- |
| Monthly fee | $0 | $29 | $59 |
| Included free monthly orders | 300 | 300 | 300 |
| Fee per additional order | Includes 300 orders per month | 10 cents | 20 cents |
Shipday Standout Features
Shipday's price is definitely appealing. Beyond that, however, this delivery system offers many insightful features like robust integrations and an open API, allowing users to build their own integrations. The sheer functionality for the low cost makes this system stand out from more expensive competitors.
Free Subscription: Shipday's baseline delivery tools are available to small restaurants for absolutely no monthly fee. You can use an unlimited number of drivers, sync with the free attached driver app, track drivers in real time, and log proof of delivery images. At the free tier, the only tools you are missing are integrations with third-party services and live customer support. If you have questions or need assistance, you'll only have access to email support.
Shipday Driver App: Like the others in this guide, Shipday includes a free, affiliated driver app. Your drivers download the app from the App Store and Google Play and start receiving orders and delivery instructions in moments.
Proof of Delivery: Even Starter subscribers can prompt drivers to collect signatures or capture images to prove an order was delivered or received. This feature helps prevent "friendly fraud," or refund requests from customers who claim they never received their orders.
Easy Set Up: Shipday provides a comprehensive online support website that includes detailed video tutorials for granular tasks. Various help sections contain training videos for dispatchers, drivers, and owners.
OnTime 360: Best for Multilocation Restaurant Groups
OnTime 360

What We Like
Strong offline sync function
30-day money-back guarantee
High volume and wholesale management tools
What's Missing
No prebuilt restaurant integrations
Subscriptions do not include unlimited drivers
Can get pricey
OnTime 360 Pricing
Monthly Software Fee: $39–$349
Included Deliveries: Unlimited
Included Drivers: 2–18
Per-delivery Fee: None, unless you use API integrations to receive orders. API tasks are limited
Integrations:

Business tools: Xero, QuickBooks Online, FreshBooks
POS: None; need to build a custom API integration
Ecommerce: None; need to build a custom API integration
Messaging: None; need to build a custom API integration
See more detailed pricing in our table below
OnTime 360 is a massively functional delivery management system that excels at high-volume deliveries. With several accounting integrations, route optimization tools, and barcode scanner-enabled order updates, this system supports multilocation restaurant groups that deliver to customers or process a high volume of internal product transfers. Because of the quickly increasing subscription tiers, this system can get pricey, also making it better for large delivery operations. Mom-and-pop shops will prefer Shipday and GetSwift.
In our evaluation, OnTime 360 got an overall of 4.09 out of 5. It earned points for its massive reporting functions, offline sync, and open API, and it could have scored higher if it included any prebuilt POS or ecommerce integrations (like Tookan, Shipday, and GetSwift do). An open API is nice, but if you have to build a slew of custom integrations, you'll need an on-staff tech specialist to ensure everything works together.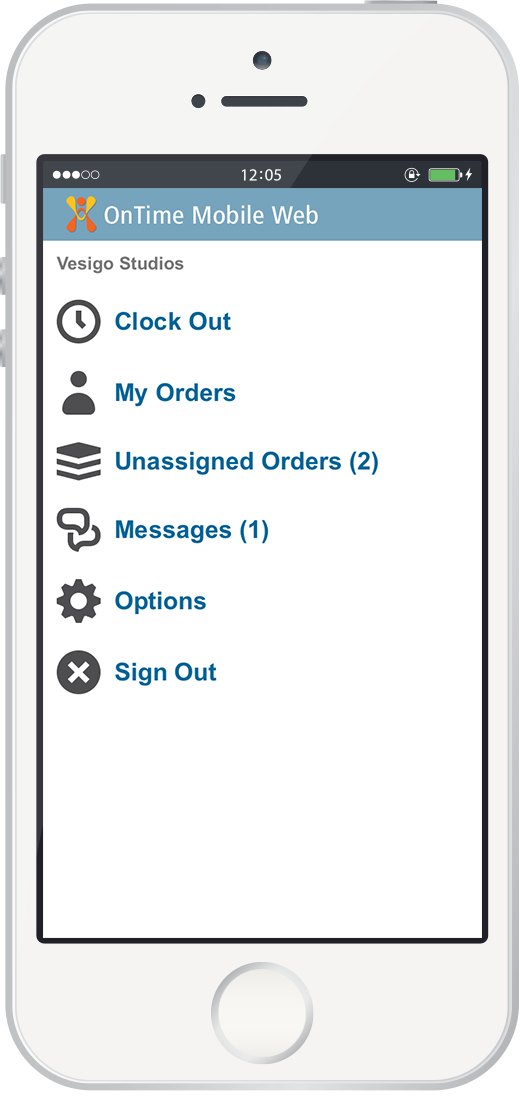 OnTime 360 Pricing
Essential

Professional

Enterprise

Enterprise Plus

Monthly fee

$39

$129

$199

$349

Included users*

2

6

10

18

Included API Transactions**

0

0

10,000

(100,000 maximum)

20,000

(no maximum)
*Additional users cost $19 each per month
**Additional API transactions are $1 for 1,000 transactions
OnTime 360 Standout Features
OnTime 360 works on both iOS and Android internet-enabled and cellular devices. It continually syncs all connected devices, so your drivers and dispatchers can access delivery information even if they lose internet or cellular service. It also supports a high volume of deliveries with map-based dispatch and granular functions for accepting cash payments and verifying deliveries with signatures, photos, or voice notifications. However, connecting a POS or ecommerce platform requires at least an Enterprise subscription.
Offline Functionality: OnTime 360 has what it calls "Smart Client Technology." Restaurants using cloud POS systems will more readily recognize this as offline functionality. Essentially, your OnTime 360 data is backed up on the cloud, and the system regularly syncs all connected devices, so you and your drivers never lose necessary information in the middle of a delivery. Once your devices regain internet or cellular service, all outstanding data automatically updates.
Searchable Ticket Log: High-volume restaurants process a lot of data. When you add delivery to the mix, that data can double. OnTime 360 allows you to easily search delivery logs to find a specific customer or delivery ticket. You start typing in the search box, and OnTime will automatically search across all of your records for matching information.
Customer Lookup: This searchability extends to drivers and customer information. Your drivers can look up a specific customer to find delivery instructions or contact information in the field.
Cash on Delivery and Digital Signatures: Card-not-present processing fees can be a drag on delivery restaurants' bottom lines. Especially if your restaurant is high volume, you lose a lot of money to card-not-present fees. OnTime 360 allows you to direct your drivers to accept cash upon delivery. You can include an optional customer signature on drivers' mobile device screens to confirm delivery too.
GetSwift: Best for Restaurants in City Centers
GetSwift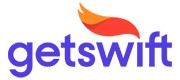 What We Like
Manages multiple courier types
Detailed cash tracking
Integrates with popular restaurant POS systems Square and Clover
30-day free trial
What's Missing
Customer service is not 24/7
Reporting has some limitations
No options for one-on-one training
GetSwift Pricing
Monthly Software Fee: $0
Included Deliveries: Unlimited
Per-delivery Fee:

Professional: 29 cents per delivery
Enterprise: Custom-quote

Integrations:

POS: Square, Clover
Ecommerce: Mobi2Go, GloriaFood, OLO, Shopify, Wix, WooCommerce, and more
Messaging: SimpleTexting
GetSwift is a delivery solution built with small businesses in mind—similar to competitor Shipday. GetSwift's pricing is a little different—rather than paying a monthly fee, users pay a low per-delivery fee for each order. For the low price of 29 cents per delivery, you can manage drivers, bike couriers, and even on-foot couriers. This is ideal for restaurants in city centers where bikes, scooters, and pedestrians can cover ground faster than cars.
The system earned a 4.03 out of 5 in our evaluation. It received high marks for its pay-as-you-go-pricing and wealth of included features (from real-time tracking and automated customer alerts to proof of delivery and unlimited integrations). However, it could have picked up more points if its customer service was 24/7 and it offered some guided or in-person training tools like Revel Systems does.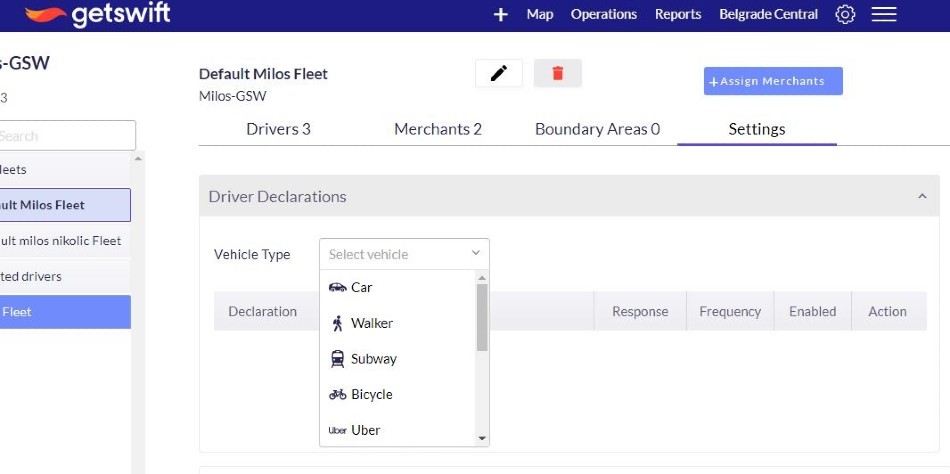 ---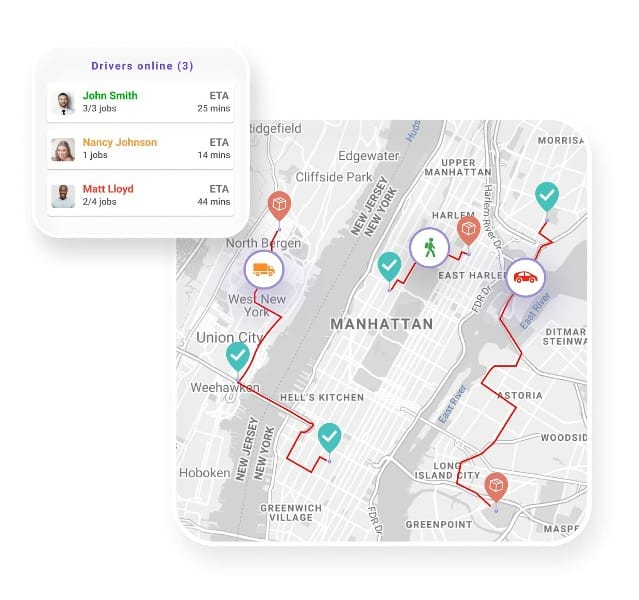 ---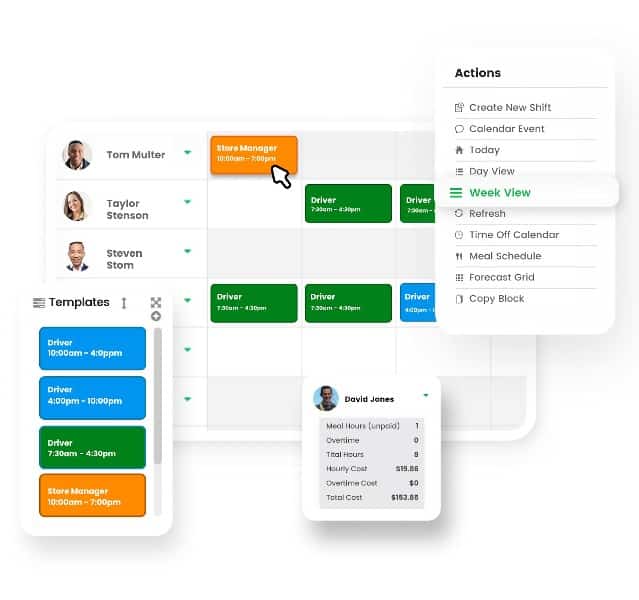 ---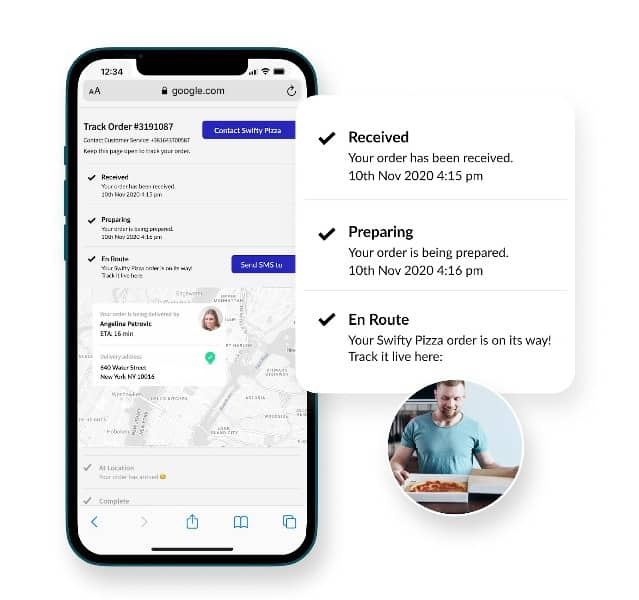 ---
GetSwift Pricing
No need for a table in this section; GetSwift's pricing is the most straightforward on this list. You pay 29 cents per delivery—though high-volume restaurants can contact GetSwift to negotiate a lower rate. If you want to try the system before committing, you get a free 30-day trial. GetSwift also does not require any long-term contracts, so you can cancel at any time.
GetSwift Standout Features
The system has everything a restaurant needs to manage a team of in-house drivers and includes several features in the baseline subscription that others charge extra for. A basic Professional package gives you unlimited users and delivery tickets, automated dispatching, route optimization, driver tracking, and proof-of-delivery tools. You also get unlimited integrations, driver incentives, and customer feedback tools.
GetSwift's standout features include:
Track Multiple Courier Types: In the GetSwift app, you can track delivery couriers who deliver on bicycles, on foot, or via public transportation. Of course, you can also track cars. But in compact city centers, bikes, scooters, and on-foot couriers can be more nimble and deliver faster.
Comprehensive Online Tutorials: GetSwift hosts a comprehensive online database of training videos for managers, dispatchers, and drivers. The user interface is straightforward to navigate, and the tutorials are friendly and easy to follow.
Free Trial: If you're uncertain about committing 29 cents per delivery sight unseen, GetSwift will waive your delivery fees for the first 30 days.
Pay-as-You-Go Pricing: To get started with GetSwift, you add credit to your account. As you use the GetSwift tools, your credits are depleted. The credit never expires, so if you have a slow month of deliveries, you aren't out of pocket. There are no contracts; you can use GetSwift as much or little as you like.
Cash Management: Like Tookan, GetSwift allows you to track cash payments made to each of your couriers. At the end of their shifts, you can cash out your delivery team in much the same way as you cash out servers in your dining room.
Revel Delivery XT: Best Built-in POS Delivery System
Revel Delivery XT

What We Like
Built into a high-functioning iPad POS
24/7 customer support and optional on-site guided training
Affiliated smartphone driver app
No limits on monthly deliveries and no per-delivery fees
What's Missing
Only available on the Revel Systems POS
Some pricing is custom-quoted
3-year contract
Revel Systems Pricing
Monthly Software Fee: $99 per POS terminal; Delivery XT is an additional custom-quoted fee
Included Deliveries: Unlimited
Per-delivery Fee: $0
Integrations:

POS: Only operates on the Revel Systems
Ecommerce: JoyUp, Kosmos Central, Incentivio, LoyaltyPlant, Mobi2Go, Olo, Open Dining, Pepper, Redshift, Waitrr, Zuppler
Messaging: Twilio
Revel Systems is a popular iPad-based restaurant POS system. Its built-in delivery module, Delivery XT, is every bit as functional as the other systems on this list—though only Delivery XT is fully integrated into a restaurant POS. Revel's delivery module includes maps-based driver dispatch, real-time driver tracking, and a free, attached driver app that operates on iPhones. Like Tookan, it includes an integration with Twilio to support two-way SMS with clients. This is a lot more functionality than most delivery POS systems include.
In our rubric, Revel Systems earned a 3.97 out of 5. It got points for its 24/7 customer support and optional one-on-one guided, on-site training. However, it took a hit for its comparatively higher cost, lack of free trial, and required three-year service contract. While it makes sense that a full POS system costs more than a delivery-focused tool, the three-year contract can be a real bummer for some. If you don't want to be locked into a long-term contract, you'll prefer any of the other systems on this list, all of which offer month-to-month subscriptions.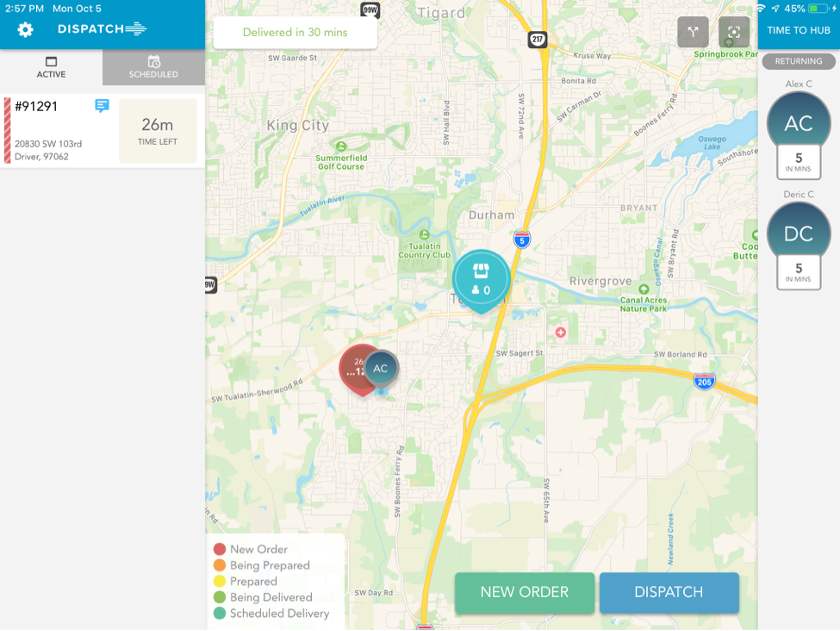 ---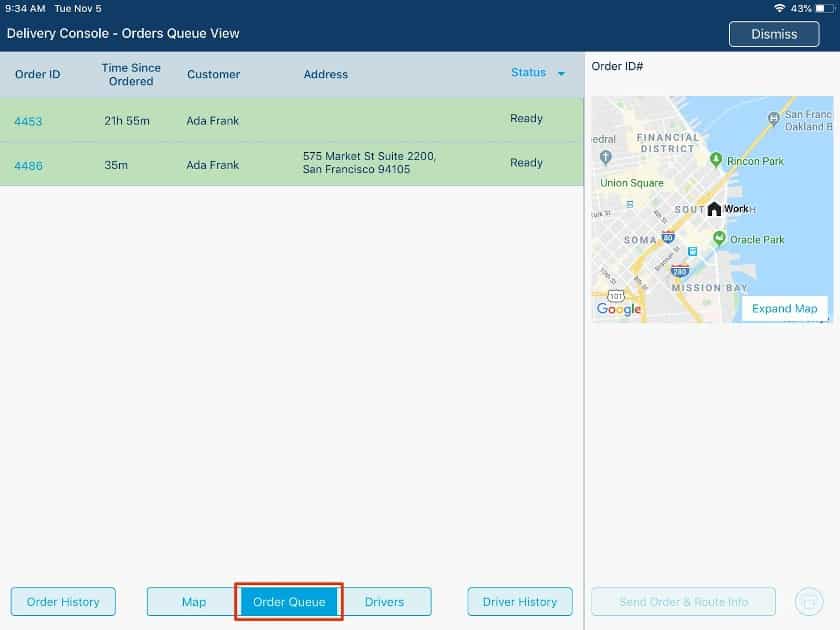 ---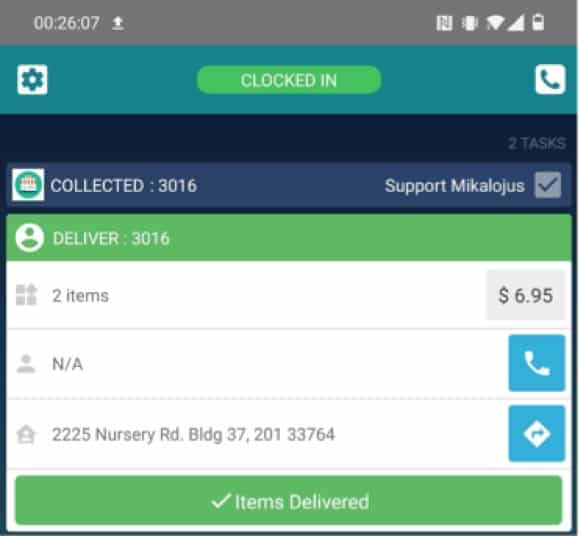 ---
Revel Systems Standout Features
The Delivery XT module has the bonus of being an all-in-one POS and delivery system. You won't need to worry about using APIs to build custom integrations; your POS will connect all your order and delivery tools in one place.
Robust Underlying POS: Revel Systems is the most comprehensive iPad restaurant POS on the market. This massive solution has all the functionality of the classic legacy POS systems with the accessibility of modern cloud-based tools. You get ingredient-level inventory with vendor management, inventory-counting smartphone apps, integrated online ordering, employee management, and complex combo-building—all alongside the delivery tools.
SMS Messaging Integration: Like Tookan, Revel integrates with Twilio to support two-way SMS between your drivers and customers. This integration gives your delivery operation the polish of a much larger delivery platform, all while keeping your deliveries centralized in your POS.
Delivery XT Agent App: An integrated driver app is not uncommon for delivery software. All of the systems on this list have one, but Revel is the only cloud POS system that includes a built-in driver smartphone app. If you want the convenience of a POS-built delivery system with the functionality of a standalone delivery solution, Revel is a great fit.
One-on-One Support: Since Revel is a full-blown POS, it comes with strong customer training and support features. In fact, Revel's customer support options are the strongest on this list. Users can access a comprehensive online knowledge base any time, reach a live support rep 24/7, request one-on-one training sessions for their staff, and even get onsite, in-person training. There may be fees for onsite training; you'll need to contact Revel for a quote.
DoorDash Drive: Best for Using Third-party Drivers
DoorDash Drive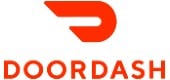 What We Like
On-demand third-party drivers
Flat rate per delivery fees let you pay-as-you-go
No long-term contracts
What's Missing
High flat-rate fees
Cannot control the behavior of non-staff drivers
DoorDash Drive Pricing
Monthly Software Fee: $0
Included Deliveries: Unlimited
Per-delivery Fee: $6.99–$10.99; rates vary at DoorDash's sole discretion
Integrations:

POS: Direct integrations with Toast, Square for Restaurants, Revel Systems, and more
Ecommerce: Only the DoorDash platform
Messaging: Handled by the DoorDash platform
DoorDash Drive is an on-demand delivery service from the DoorDash platform. Unlike other systems on this list, it sends you a team of on-demand drivers. You own your order stream and the customer data, but you let DoorDash drivers handle the delivery. Rather than paying order commissions (as with the DoorDash app) and monthly fees (as with others on this list), all you pay with DoorDash Drive is a flat rate fee per delivery. If you don't have the bandwidth to manage a team of drivers, DoorDash Drive is the delivery software for you.
It earned a 3.93 out of 5 on our delivery software rubric, scoring points for its easy-to-use driver tools and flat-rate pricing. It could have rated higher if restaurant users had more control over delivery zones and fees. DoorDash Drive sets your delivery fees anywhere from $6.99 to $10.99 per delivery and typically limits deliveries to a five-mile radius around your location. If you want more flexibility, you'll need to manage your own drivers using any of the other options in this guide.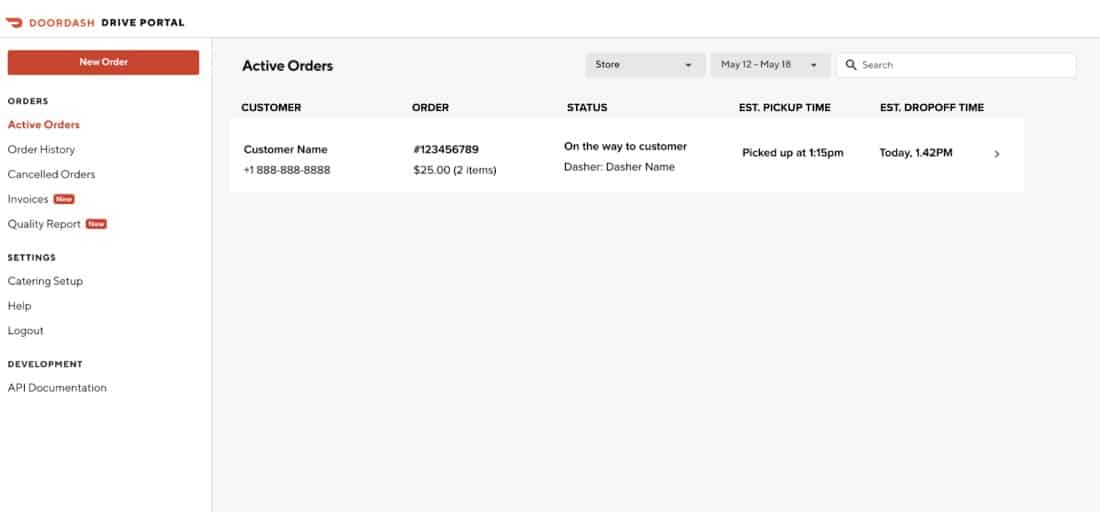 ---
---
DoorDash Drive Standout Features
DoorDash Drive is part of the DoorDash suite, which includes the DoorDash online ordering and delivery platform, DoorDash Self-Delivery, and DoorDash Storefront. The Drive app integrates with several popular POS systems, like Square for Restaurants and Toast.
Driver Management: DoorDash Drive takes care of all the driver management functions. You won't need to track driver tips, assign routes, or reimburse for gas and mileage. DoorDash Drive is the only system on this list that handles your driver team for you.
Flat-rate Fees: With flat-rate per delivery fees, you can pay as you go; you'll be charged only for the deliveries that you need.
Real-time Tracking: The DoorDash Drive portal shows driver locations on a live map. So, you can track your food en route and know exactly where drivers are located if there are delays.
White-labeling: Using DoorDash Drive, your customers will experience Uber-like delivery efficiency, with your restaurant branding. This is called white-labeling.
How We Evaluated the Top Restaurant Delivery Systems
We compared dozens of new and established delivery management systems based on what functions are vital to restaurants. With cost being a major concern, we primarily looked for tools that allow restaurants to manage their own driver fleets. We considered overall price, restaurant-specific innovations, available integrations, general driver dispatch functions, and ease of use. We also considered our retail and restaurant experts' personal evaluations of each software.
Based on the above criteria, Tookan emerged as the best overall food delivery software for independent restaurants. The software received the highest overall score according to our grading system for restaurant food delivery software (4.44 out of 5) and is the top software that we personally recommend.
Click through the tabs below for our full evaluation criteria.
30%
Niche Delivery Management Features
15% of Overall Score
First, we looked at whether or not each software offers a free plan or a free trial. Then we considered monthly subscription fees under $75 and per-order fees under 30 cents. We gave high marks to plans that include unlimited user logins. Finally, we gave points to systems that don't require long-term contracts
15% of Overall Score
Driver dispatch is not a core skill in most restaurant owners' playbooks, so we looked for systems that are easy to use. In particular, we sought out software that comes with 24/7 customer support, comprehensive training tutorials, and one-on-one installation guidance.
10% of Overall Score
Finally, we considered any standout features and whether the overall software system provides good value for its price. We also judged each system's popularity among small businesses. Then, we awarded points based on the average user rating and our experts' experience interacting with the software.
*Percentages of overall score
Bottom Line
Food delivery software is only getting stronger and more useful for independent restaurants. If you want to bring your delivery operations in-house, Tookan is the best place to start. Its five subscriptions have options for every restaurant, no matter your restaurant type or delivery volume. Available POS and messaging integrations centralize your delivery operations and help your small business compete with much larger delivery platforms. If you want a test drive, you can try Tookan for free for 14 days.