An automatic call distribution (ACD) system is software that can answer your incoming calls and route them to a menu, a call group, or a single extension. It can also route calls based on the caller's time, language, and other factors, making it especially helpful for call centers and other environments with high call volumes.
Freshcaller is a call center system with a powerful ACD that can quickly route your callers to the appropriate number or extension. The service also offers analytics and tools to help you better manage your customer support staff. The company has a 14-day free trial so you can try out all of the software's features for yourself. Click here to get started today.
How Automatic Call Distribution Works
Automatic call distribution (ACD) usually comes as a feature of a larger call center phone system. It routes inbound calls to employees based on predefined rules that are configured by your administrator. ACDs can be programmed to route calls in many different ways. Call centers often use it for what is known as skills-based, time-based, or round-robin routing.
Since there is software attached to an ACD system, these systems can recognize phone numbers and use them to make algorithmic decisions for better routing. For example, ACDs can recognize area codes and use that information to connect callers with agents in their time zone. They can also recognize numbers of customers in your database, read data on previous interactions, and use that information to predict where the caller should be routed.
Routing types include:
Skills-based Routing
Skills-based routing matches callers to the most suitable agent to meet their needs. Pairing callers with the correct agent can reduce the likelihood of transferred calls and improves the overall customer experience.
Skill-based routing supports a variety of criteria, including:
The identity of the caller
The caller's phone number, area code, or calling region
Selections the caller made on the interactive voice response (IVR) system
Ads the caller clicked through before calling
Say, for example, you have a customer's information stored in your database because they had previously signed up for your company newsletter with their number and email. You also have data that they had clicked on ads regarding your newest seasonal promotion. When they call your company, an ACD can use all of that information to predict that they are calling to learn more about the promotion. This saves the customer time and gets you closer to closing a sale.
Time-based Routing
Time-based call routing distributes inbound calls to agents based on when the call is received. Businesses that have a nationwide presence can use this feature to route calls from one region to another to staff business phone lines with a minimum number of agents. Time-based call routing can also be used to distribute calls to certain agents or teams at designated times.
For example, you might have someone calling your office from Southern California at 4 p.m. local time. If they are calling your general phone number for help, it would be frustrating if they were connected to your Florida office, which would be closed for the day. An ACD is able to recognize their area code and use that information to instead route them to your Arizona office. It may seem like a small step, but it can prove vital for driving customer satisfaction.
Round-robin Routing
Round-robin call routing distributes inbound calls evenly among agents rather than just sending callers to the first available agent. The first call is distributed to the first location, the second call to the second location, and so on until all agents are on the phone with a caller. The process repeats itself indefinitely. This ensures an even allocation of sales leads to all agents.
Keeping your sales team busy is important, especially for small businesses. This even distribution of calls serves two benefits. On one hand, you are ensuring that you have all of your salespersons working at the same time and closing deals. On the other hand, your sales staff will be more satisfied because they will have more leads coming their way, driving up their potential sales and commission money in the process.
Who Automatic Call Distribution Is Right For
Automatic call distribution (ACD) is a good fit for call centers with a high volume of inbound calls. Its features are designed to help direct callers to the right agents the first time, rather than having callers transferred repeatedly until they are speaking to the right person.
The ACD feature is right for:
Businesses with a large volume of inbound calls: An ACD uses a variety of preprogrammed rules and criteria to route a large volume of calls.
Customer support staff: Routing rules ensure that customers reach the right agent with the proper skills and knowledge to help them address their needs.
Sales teams: Round-robin routing helps ensure that leads are allocated fairly among salespersons.
Automatic call distribution technology is a common feature in many call center suites due to its ability to intelligently route calls to agents. It works in tandem with other components of software to gather information about users and apply preprogrammed rules to forward calls.
Automatic Call Distribution Costs
When choosing a piece of call center software or voice-over-internet-protocol (VoIP) service provider, you want to keep in mind things like pricing, features, and customer support channels to determine the best fit for your company's needs. Services can range widely in price: Services like Zendesk Talk start at just $19 per month, while Freshcaller can cost as much as $59 per agent, per month depending on what plan you choose.
Automatic Call Distribution Features
Automatic call distribution (ACD) features help your call center run at full efficiency. Routing methods help callers reach the right extension quickly because calls are routed quickly, which results in faster response times. Integrations with CRMs and other platforms allow agents to look at customer history and have better context on callers. Most importantly, ACD drives up customer satisfaction so that your callers are likely to come back to your business again.
Common ACD features include:
Call Routing
Most ACD modules will allow you to route callers based on skills, time, or in a round-robin fashion. You will have to assess how your call center operates and what type of routing is best for your needs. You will be able to configure these rules within your software's management console.
Faster Response
When customers call your business, it's important that they reach their desired destination quickly. The efficient routing provided by automatic call distribution gets callers in touch with the right person faster and easier than dealing with a human receptionist. This drives customer satisfaction and helps drive repeat patronage of your business.
Integrations
You can connect your call center with outside business platforms like a CRM. These integrations allow your agents to have smarter conversations with associates. When customers call, the system can recognize their number and pull up their profile on a solution like Salesforce. The agent can see all of that information and better serve the customer's needs better than if they just had a phone number.
Automatic Call Distribution Providers
Most call center phone systems will provide some sort of automatic call distribution (ACD) functionality. The following options are among the best call center solutions on the market and provide features such as call routing, interactive voice response (IVR) builders, and the ability to connect data with outside business systems.
Notable call center solutions with ACD features include:

Freshcaller is a cloud-based call center platform that allows teams to purchase local and toll-free phone numbers in more than 40 countries. The software includes features such as automatic call distribution, call masking, interactive voice response, voicemail, and more. Click here to learn more.
2. Five9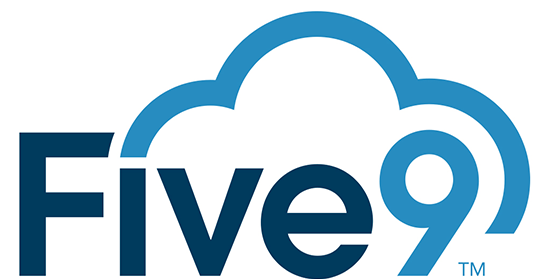 Five9 is a contact center suite and one of the IVR systems on the market today. It's priced on either a monthly or annual basis, with robust features like speech recognition and automatic call distribution features. It also comes with Five9 Genius, the company's artificial intelligence (AI) assistant, that can pull up customer data and suggest actions for your agents. For more information on Five9, click here.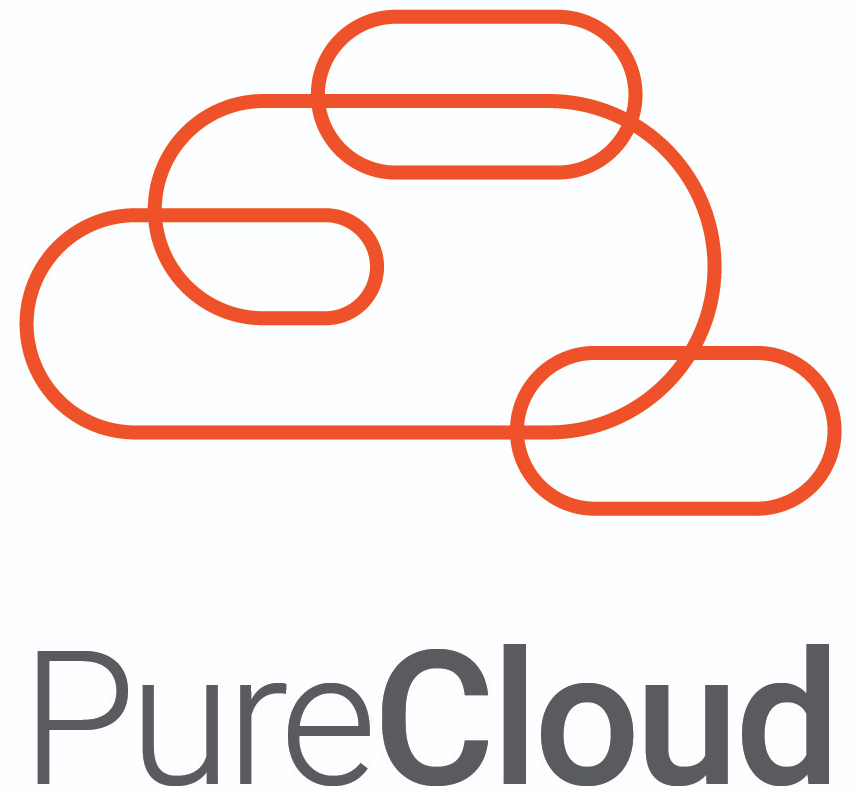 Genesys PureCloud is a contact center software with one of the most intuitive voice menu builders we've seen to date. It also comes with an easy-to-use application programming interface (API) so that your business can build custom integrations with whatever business software you want. Click here to get started with Genesys PureCloud today.
Pros & Cons of Automatic Call Distribution
Automatic call distribution can be helpful in routing the people who call your business. However, there are some scenarios where it is not always the most appropriate feature to have in your phone setup. We explore some of the pros and cons of automatic call distribution.
Pros of Automatic Call Distribution
Pros of automatic call distribution include:
Professionalism: Having an automated call menu gives your business a more professional presence.
Efficiency: Having a piece of software route your calls automatically saves your staff the trouble of having to do it manually.
Resource optimization: Skills-based routing means that callers are only forwarded to agents who are equipped to handle their issues properly.
Cons of Automatic Call Distribution
Cons of automatic call distribution include:
Unwelcoming image: Smaller organizations with lower call volumes may prefer to do without automatic call distribution if they want a warmer, more personable business presence.
Programming challenges: If you aren't very tech-savvy, you may have trouble programming your automatic call distributor to route calls as you want them.
Small companies: If your team is small, it might not make sense to invest in a complete call center system. It might make more sense to simply route users to a call group in a VoIP service.
Frequently Asked Questions (FAQs)
Can I use an ACD outside of a call center?
While sales and support teams are the most common use cases for automatic call distribution, it can be used for just about anything. You may find it helpful if your organization runs an informational hotline, for example.
What can I do if a call is dropped?
Most contact center suites include automatic callback features that can be used to get in touch with customers in the event of a disconnection. It can also be used to call customers back instead of having them hold.
Can I automatically route calls to mobile devices?
Yes. Some contact center systems, like Aircall, specialize in routing calls to agents on mobile and desktop platforms. It even works if agents are in multiple locations, so you can even accommodate your support staff.
Bottom Line
Automatic call distribution uses a set of preconfigured rules to get callers to the right extension quickly and accurately. It can route callers based on location, time, and unique service needs to better help your customers.
Freshcaller is one of the best contact center suites available. With its voice menu builder utility, you can configure all of your ACD rules to perfectly suit the needs of your company. Click the link below to start your 14-day free trial.