Call center phone systems help companies improve the customer experience when clients call for support or sales. Business owners use call center software to take advantage of features, such as interactive voice response (IVR), integrations, and performance analytics. However, contact center services and options differ by provider. We looked at several solutions to uncover services with the best features, prices, and packages.
According to our research, the best call center phone systems are the following:
How We Evaluated Call Center Phone Systems
Upgrading to call center services helps small businesses handle incoming callers efficiently. Call center software is a reliable solution with features essential to contact centers, such as integrations with customer relationship management (CRM) programs and automatic call distribution (ACD). Other providers also offer comprehensive analytics, call monitoring functionalities, and open application programming interfaces (APIs) for custom integrations.
With a score of 4.15 out of 5, Freshcaller is our top pick for call center software. It features 99.97% uptime, is Health Insurance Portability and Accountability Act (HIPAA)-compliant, and has plenty of features, including IVR, ACD, and performance analytics. Plus, it's the only service on our list offering a free version. Learn more about Freshcaller by signing up for a 21-day free trial of the highest-plan tier.
Click on the tabs to learn how we compared the top call center phone systems:
20% of Overall Score
We explored the affordability of services by checking out the number of plans and their scalability, availability of a free version or free trial, and overall cost per plan.
30% of Overall Score
To find the best solutions, we reviewed various features, such as IVR, ACD, call barge, and monitoring analytics. Moreover, we looked at the uptime and availability of CRM integrations.
30% of Overall Score
We examined plans to find services offering on-hold music, performance evaluations, and speech analytics. Additionally, we checked for HIPAA compliance that most call centers require.
20% of Overall Score
We compared call center providers according to ease of use, popularity, and overall value for the money. Furthermore, we also considered advanced or unique features, such as built-in reports, call recording, and international phone numbers.
*Percentages of overall score
Freshcaller: Best Overall Call Center Phone System
Freshcaller

Overall Score:
4.15

OUT OF

5
i
Our score is based on a weighted evaluation of dozens of similar products and services conducted by our experts.
What We Like
Can embed call recordings in support tickets
International numbers available
A free version with basic features, including desktop notifications and inbound caller ID
What's Missing
No option for screen sharing
The mobile app has less functionality than the web version
Per-minute fees get pricey for a high volume of calls
Freshcaller Pricing*
Sprout: Free for call metrics, custom greetings, and call notes
Blossom: $15 per user, per month for 1,000 incoming minutes, call and wait queues, and voicemail
Garden: $29 per user, per month for 2,000 incoming minutes, call monitoring, IVR, and custom reports
Estate: $45 per user, per month for 3,000 incoming minutes, holiday routing, call barge, and a power dialer
Forest: $69 per user, per month for 5,000 incoming minutes, speech-enabled IVR, and 5,000 bot sessions
Free trial: 21 days
*Rates based on an annual payment. Monthly plans are available for an added cost. Phone numbers cost an extra $1 to $2 per month, and per-minute charges apply.
Freshcaller is a cloud-based private branch exchange (PBX) offering modern call center features. It provides several affordable plans, including a free package for an unlimited number of agents. Freshcaller comes with call center metrics, notes, and custom greetings. Many companies appreciate the advanced features found on paid plans, such as call queues, call recording, and warm transfer.
The software is less expensive than other call center phone systems, offers a lengthy free trial, and all packages include 24/7 email support. However, companies with a high-volume of incoming calls may prefer a GoToConnect's plan offering unlimited calling.
Freshcaller Features
Custom reporting: Choose from prebuilt reports or create your own and schedule them to send automatically to your inbox. Reports include conversation analytics, team analytics, and call or agent summaries.
Supervisor oversight: Ensure you're meeting service-level expectations by monitoring conversations and barging in when needed. Service-level metrics offer real-time insights, while call monitoring software helps train or assist team members on or after a call.
Call routing engine: Freshcaller offers speech-enabled IVR and automated responses to common questions. Call routing options include team, time, or intent-based call routing. Plus, users can customize their routing for split business hours and holidays.
RingCentral: Best for Call Center Workplace Optimization Tools
RingCentral

Overall Score:
3.77

OUT OF

5
i
Our score is based on a weighted evaluation of dozens of similar products and services conducted by our experts.
What We Like
Reports are easy to customize
Offers skills-based routing
Advanced API for custom integrations
What's Missing
Pricing only available with a custom quote
May need help integrating Salesforce
The implementation may take more time than other services
RingCentral Contact Center Pricing*
Basic: Inbound voice only, IVR, ACD, and team messaging
Advanced: Inbound voice and omnichannel, advanced IVR, and ACD
Ultimate: Inbound, outbound, omnichannel, and agent scripting
RingCentral MVP (Message, Video, & Phone): Pricing starts at $19.99 per user, per month for up to 20 users
*Prices are based on a custom quote.
RingCentral is well-known for its voice-over-internet-protocol (VoIP) services. However, it also provides equally excellent help desk software. It offers plenty of call center phone system features—from IVR to omnichannel tools. However, it stands out for its workforce optimization features. The admin dashboard enables leaders to plan agents' schedules, monitor agent performance, and gamify the employee experience.
Additionally, supervisors can provide coaching or feedback in real time or review call details for coaching opportunities. Contact center plans come with voice, video, and team messaging capabilities, and prices are available via a custom quote. For business users wanting to keep their existing VoIP service, consider Freshcaller, as it provides three plans with the "Bring Your Own Carrier" (BYOC) feature.
RingCentral Features
Intelligent routing: Direct clients to the right agent with skills-based routing and leverage artificial intelligence (AI) to understand incoming messages. RingCentral also supports voicemail routing, allowing callers to receive a timely callback.
Supervisor tools: Record screens and calls to oversee and help agents. Tools like speech and text analytics let supervisors spot trends and patterns, whereas monitoring evaluation scores allows coaching at just the right time.
Automation: IVR self-service options let callers get basic information and choose to wait for an agent or receive a callback. Moreover, RingCentral offers call deflection, where callers can select a different communication method with a shorter wait time.
Explore RingCentral features and plans by reading our RingCentral review.
8×8: Best for Call Centers Dealing With Highly Sensitive Data
8x8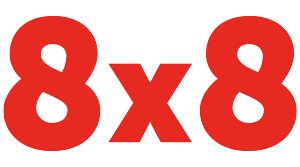 Overall Score:
3.72

OUT OF

5
i
Our score is based on a weighted evaluation of dozens of similar products and services conducted by our experts.
What We Like
Has comprehensive security measures
Companies can mix and match plans
Offers standalone call center software or all-in-one communications plans
What's Missing
No open API
Less functionality on the mobile app compared to web browser use
More expensive call center services than other options
8x8 Pricing*
Voice: $87 per user, per month for IVR, CRM integrations, call recording, and analytics
Omnichannel: $107 per user, per month for social media, chat, email, and SMS communications
Advanced: $146 per user, per month for speech analytics, screen recording, and multiscreen monitoring
X6: $112 per user, per month for VoIP services with basic call center functionality
X7: $131 per user, per month for a VoIP system with omnichannel contact center features
X8: $170 per user, per month for VoIP combined with advanced call center analytics and auto-dialing
Free trial: 14 days
*Pricing is based on an annual payment. Customers can mix and match plans depending on their specific needs.
8×8 is a unified communications provider offering small business VoIP services and virtual contact center plans. Its low-priced VoIP packages combined with more expensive advanced call center options make it a scalable solution for businesses. 8×8 supports PBX and SIP trunking, so as your needs change, you can mix and match plans to get the most from your budget.
8×8 is known for its comprehensive security measures, including multiple third-party security and compliance certifications, such as HIPAA, Customer Proprietary Network Information (CPNI), and Federal Information Security Management Act (FISMA). Thus, companies in the medical and financial industries would benefit the most from these security protocols.
Pricing for 8×8's call center software starts at $87 per user, per month with an annual payment. Other call center solutions, such as Freshcaller and CloudTalk, cost much less per month than 8×8 and feature open APIs that allow users to integrate call center services into existing tools.
8×8 Features
Security: 8×8 provides top-notch security to maintain customer privacy, protect financial information, and safeguard your network. Its fully redundant, geographically diverse data centers are audited using the Statement on Standards for Attestation Engagements (SSAE) standards.
Advanced analytics: View visualizations of the customer journey to find and improve interactions. Speech analytics provide insights about conversations, making it easier to give feedback to agents in real time, or supervisors can send agents conversation highlights with annotated notes.
Service management options: 8×8 offers service management plans with two, five, or 10 hours of service per month. Services include a dedicated technical point of contact and customer advocate. They'll help with implementation and number porting.
Check out our 8×8 review to learn more about its all-in-one VoIP services.
Zendesk: Best for Omnichannel Customer Support
Zendesk

Overall Score:
3.65

OUT OF

5
i
Our score is based on a weighted evaluation of dozens of similar products and services conducted by our experts.
What We Like
Out-of-the-box email integration, meaning you don't have to set up your email server
Answer bots come with all plans
Automated workflows for ticket creation and updating
What's Missing
The number of settings can be overwhelming to new users
Lack of customization for user dashboards
Only one-way sync for some integrations, such as Salesforce and HubSpot
Zendesk Pricing*
Suite Team: $49 per user, per month for email, live chat, social channels, call routing, and up to 50 Answer bot replies
Suite Growth: $79 per user, per month for CSAT ratings, service level agreement (SLA) management, and up to 100 Answer bot replies
Suite Professional: $99 per user, per month for community forums, IVR, HIPAA compliance, and up to 500 Answer bot replies
Suite Enterprise: $150 per user, per month for contextual workspaces, guided ticket mode, satisfaction predictions, and up to 1,000 Answer bot replies
*Pricing is based on an annual payment. Monthly plans are available as well. Phone numbers and minutes aren't included in plan pricing.
Zendesk is a seamless, all-in-one help desk solution with live chat, email services, and an integrated support ticket system. Packages provide call recording, over 1,000 prebuilt apps and integrations, and a unified agent workspace.
It comes with five Twitter handles and up to five WhatsApp numbers, making Zendesk great for companies offering customer service through social media and messaging channels. With pre-set handles, business owners can keep their existing social media feeds for promotions and direct customers to dedicated support options.
Since omnichannel features come with all plans, Zendesk is an affordable solution for multichannel support in contact centers. The channels include Twitter, WhatsApp, email, live chat, Facebook, phone, and website. Prices start at $49 per user, per month with an annual payment. For companies focusing on phone support, consider GoToConnect, which offers unlimited calling and is half the price of Zendesk.
Zendesk Features
Help center: All Zendesk plans provide knowledge base functionality, while upper tiers offer multiple help centers and a customer portal. Help desk tools like structured content suggest relevant articles by adding a web widget or mobile software development kits (SDKs).
Omnichannel: Unlike other call center software, Zendesk provides omnichannel functionality on all plans. Users can personalize live chat and messaging widgets, set up Twitter or Facebook support channels, and install website call buttons.
Support tickets: Zendesk provides a ticketing system with its call center package. All incoming calls, voicemails, and texts automatically generate a support ticket. Agents can attach files to tickets and view interaction history by pulling up a list of recent tickets from a customer.
GoToConnect: Best for Fast Call Center Software Deployment
GoToConnect
Overall Score:
3.89

OUT OF

5
i
Our score is based on a weighted evaluation of dozens of similar products and services conducted by our experts.
What We Like
One-day deployment
Responsive customer service, with an average resolution time of 30 minutes
Monitor inbound and outbound calls
What's Missing
Only one plan includes support center services
Toll-free or vanity numbers are add-on features
The mobile app can be buggy
GoToConnect Pricing*
Basic: Starts at $22 per user, per month for an unlimited calling, auto-attendant, one ring group, and call queues
Standard: $26 per user, per month for hotdesking, unlimited ring groups, voicemail-to-email, call recording, and real-time analytics
Premium: $39 per user, per month for queue call barge, agent effectiveness reporting, and real-time summaries
Free trial: 14 days
*Pricing based on an annual payment for two to 10 users. Monthly plans available for an added cost, and volume discounts are offered.
GoToConnect offers several options for small business communications, such as support center services included on the Premium plan or available as an add-on package. Users enjoy the benefits of a small business phone system combined with CRM integrations, IVR, and real-time performance evaluations.
The support center software also has one of the quickest deployment times, only taking around 24 hours, making it a great option for call centers that want to ramp up as soon as possible. Prices start at $22 per user, per month when paid annually, but call center functionality requires the top-tier plan, which is $39 per user, per month.
Unlike Zendesk, GoToConnect doesn't provide multichannel customer support options. To incorporate help desk support tickets or interact with customers via social media, consider GoToConnect.
GoToConnect Features
Real-time call management: With real-time call queue details, supervisors can watch abandoned call rates and hold times and proactively assign calls to agents. The support center comes with a spy feature, allowing supervisors to monitor calls, coach agents via whispering, or take over calls.
Quick deployment: The installation guides, responsive customer service channels, and drag-and-drop functionality make it easy to set up and deploy your contact center.
Advanced ring strategies: GoToConnect provides an intuitive drag-and-drop dial plan editor for the auto-attendant. Users customize call routing options and use the "Find me, Follow me" feature for frictionless call routing.
CloudTalk: Best for International Customers & Agents
CloudTalk

Overall Score:
3.58

OUT OF

5
i
Our score is based on a weighted evaluation of dozens of similar products and services conducted by our experts.
What We Like
Two-way synced integrations with Salesforce and Pipedrive
Free agent-to-agent calling
International phone numbers with geographic or non-geographic codes
What's Missing
CloudTalk phone customer service is only available with an Expert plan
Android app is newer and still has some bugs
The entry-level plan doesn't include text messaging
CloudTalk Pricing*
Starter: $20 per user, per month for unlimited inbound and team calls, ACD, and international numbers
Essential: $25 per user, per month for text messaging, skills-based routing, and real-time client dashboards
Expert: $40 per user, per month for Salesforce integration, speech-to-text, and a dedicated account manager
Custom: Get a quote for unlimited outbound calls, a service level agreement, and custom reports
Free trial: 14 days
*Rates are based on annual payment, but month-to-month plans are available.
CloudTalk provides call center software and international numbers in more than 140 countries, whereas Freshcaller supports over 90 and RingCentral MVP supports over 100. CloudTalk administrators can route calls to employee phones worldwide and offer local or toll-free numbers to global clients.
The entry-level plan includes unlimited incoming calls and calling between team members. Other popular features include call recording, a real-time client dashboard, and VIP queues on upper-tier plans.
The Starter plan doesn't include interactive voice response service or skills-based routing. Administrators may prefer the Essential plan to create personalized greetings, transfer calls, and offer callback options to customers.
CloudTalk Features
International numbers: Add international phone numbers from the administrative dashboard and immediately start using them. Users can configure custom business hours for each phone number and direct calls to any agents, regardless of location.
Call queues: Set predefined rules, create personalized messages, and add on-hold music for call queues. Administrators can also offer information on the number of people in the queue or the current waiting time.
Free internal calls: Keep your remote teams connected with agent-to-agent calling using a four-digit extension. Users may also transfer calls to other agents or send them to a call queue using a three-digit extension code.
Bottom Line
Call center phone systems help companies connect with customers using desktop computers, cell phones, or call center phones. It provides features designed to improve customer service and support clients across multiple platforms.
Freshcaller offers affordable plans with an advanced routing engine and supervisor controls. The user interface is straightforward and doesn't have a huge learning curve. Furthermore, all plans include Freddy, the AI answer bot, answering your customers' basic questions. Find out if Freshcaller is suitable for your team by signing up for a 21-day free trial.