Workforce.com Review: Is It Right for Your Business?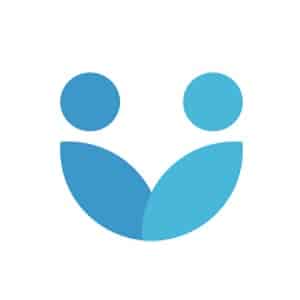 What We Recommend Workforce.com For
Workforce.com has all the major tools you need for creating effective schedules and keeping your business on track, especially when it comes to wages and break compliance. Its claim to fame is labor costing tools, which work in real time and for long-term analysis.
As such, Workforce.com is best for:
Businesses needing to decrease labor costs: The platform offers labor costing and budgeting tools that not only affect the automatic scheduling but calculate in real time in case you need to make immediate adjustments.
Businesses with multiple locations: It charges by the user rather than location and works easily with multiple locations, making it a good choice if your staff works in numerous worksites.
Highly regulated industries: The system has labor law templates and customizations to help you stay on top of labor and wage regulations. In addition, it makes it easy for managers to see when employees are on break or are in danger of working overtime.
When Workforce.com Would Not Be a Good Fit
Businesses with a large staff in a single location: While reasonably priced in general, the by-employee pricing can get expensive if you have a large staff but only one location. In this case, Homebase, which offers unlimited users per location, might be a better choice.
Businesses on a tight budget: Workforce.com does not have a free version, so if you need a basic scheduler and time clock, check out our list of free employee scheduling software.
Businesses with unskilled or untrained labor: The platform does not have shift notes, such as providing checklists for tasks like closings. Its announcement feature also lacks force read or read receipts to ensure an employee checks their messages. Thus, it's not good for in-app training or task management. We recommend 7shifts for those needing these functions.
Workforce.com Overview
PROS

CONS

Auto-scheduling
Lite plan lacks scheduling tools and reports
Pushes information to your payroll every 15 minutes
No hiring tools
Custom business intelligence reports
Some language/dialect issues in the interface
Highly rated mobile app
Support by email; limited chat
Workforce.com Pricing
Workforce.com offers a 14-day free trial, during which its team can help you configure your account and get started. After the trial, you enter your card information and select a plan. The Lite plan truly is light, with clocking and time sheet capabilities only. To get most of Workforce.com's unique tools, you need the Business plan. Its pricing is competitive with other scheduling software we've reviewed.
Lite

Business

Enterprise

Price

$99/year for up to 20 employees

$4/user/month

(paid annually)

Custom

Time clock

✕

✕

✕

GPS location

✕

✕

✕

Manager time sheet feed

✕

✕

✕

Mobile app

✕

✕

✕

Scheduling

✓

✕

✕

BI reporting

✓

✕

✕

Live wage tracking

✓

✕

✕

Time-off management

✓

✕

✕

Payroll/HRIS integration

✓

✕

✕

Wage and hour compliance

✓

✕

✕

Custom fields

✓

✕

✕

Custom-built reports

✓

✓

✕

Tailored integrations

✓

✓

✕

SSO

✓

✓

✕

Dedicated account manager

✓

✓

✕

Implementation project manager

✓

✓

✕
Workforce.com Features
Creating a manual schedule is pretty basic. You can make schedules by week or month and assign shifts to individuals. The drop-down menus offer a lot of customization within a shift, from creating breaks to moving someone to a different team for a shift.
Workforce.com stands out with its automatic scheduling tools. It looks at revenue and shifts from previous weeks to forecast upcoming demand and builds your schedule for you. Scheduling is optimized for hourly rates, staff qualifications, and availability. However, if you need to make adjustments, it's easy. Plus, the Live Insights function lets you see real-time wage cost and demand, so you can make an informed staffing decision easily.
---
The Time Clock app is separate from the Workforce.com scheduling app. It has facial recognition (to discourage buddy punching) and PIN security. Employees can also use the app to submit time off requests and set available hours, while managers can send weekly schedules and calculate time sheets on the app. There are also dedicated break buttons. It also has GPS location data. It is rated 3.6 out of 5 on Android and 4.4 out of 5 on iOS.
---
You can view and approve time sheets by the week or day. (Workforce.com recommends daily.) A unique feature of Workforce.com is that time sheets include a photo of the person clocking in and out, so you can verify it's the correct employee. You can add and edit shifts from the time sheet. Once done, you can approve each employee's shift individually or all of them at once.
---
By setting wage rules (Workforce.com calls them "award rules"), you can let the system automatically calculate payroll and keep compliant with local and state laws and any industry regulations or contractual obligations. (Workforce.com has labor law templates to make it easy.) In addition to wage rules, you can set up allowances (such as for travel or supplies), designate multiple types of leave with their own pay, and create classification tags for reporting and analysis.
Workforce.com can handle tips, retroactive pay or reimbursements, multistate payroll, job codes, and more. Once set up, the platform can easily calculate payroll and export it to your payroll system. The system integrates with multiple payroll systems like Xero, MYOB, ADP, and Gusto.
---
Workforce.com boasts about its live labor costing analysis and other business intelligence reports. Some of these can be seen in the dashboard for immediate use or are automatically applied when creating an automatic schedule. However, it also includes other reports, which you can pull up and customize using filters. You can get quick insights, such as cost breakdowns in the weekly planner, or drill in for more detail.
If you want to analyze the budget against labor costs, you can import your budget as a CSV file using Workforce.com's template or enter it into the weekly planner as daily amounts.
---
Workforce.com does not have a lot of ready-made integrations, but it does offer some for payroll, HRIS, and POS systems. Integrations are maintained in-house. If you need a different integration, you can create them with an API or get a custom-made integration with the Enterprise plan.
---
You can review and approve PTO within the app, and it syncs to scheduling and payroll. Labor law templates for states and local regulations make it easy to stay compliant with payroll and breaks. You can set break rules to start automatically while requiring manual clock-in.
The in-app communications function makes it easy to reach individuals, teams, or the entire company. Employees will see they have unread messages when they log in to the app. However, this function is one-way only and does not have read receipts.
---
Workforce.com offers onboarding tools through the app to get new employees up and running fast. They can easily submit contact information, bank details, and more—and these will be automatically integrated into your payroll system. Further, you can send them documents to read and acknowledge as part of the onboarding process. It does not have an e-signature function, however.
It goes one step further by letting you create a questionnaire, which you can use to get important information like food allergies or uniform sizes and more personal information like hobbies as part of a get-to-know-you for the team.
---
The app, made by Tanda, lets you view your shifts (or managers can view team shifts). It allows shift swapping, time-off management, roster to calendar sync, and reminders of shift alerts. It also lets you message employees and has manager alerts for late staff, overtime, and more.
It's highly rated on both Android and iOS, something we don't often see with mobile apps. At the time of this writing, it has 4.8 out of 5 stars with about 2,200 reviews in the App Store and 4.5 out of 5 stars with around 3,200 reviews in Google Play.
---
Workforce.com Ease of Use
Easy-to-use mobile app
Video tutorials
Onboarding help with Enterprise plan
Support by email, live chat (limited hours)
Some dialect issues
Overall, Workforce.com seems straightforward with a standard interface of tabs and a side menu. One thing we noticed right off, however, is the phrasing. Rather than "Schedules," you'll need to seek "Rosters" and "awards" instead of "pay," for example. Real-world users have commented on this as well.
However, once you learn the system, it is not hard, and there are online guides and videos to walk you through tasks. The drop-down menus on the schedule (Roster) make it easy to add breaks to someone's shift, find replacement possibilities, and more.
Chat hours are not consistent with a Western hemisphere workday. In the Eastern time zone (NYC), we checked during the early afternoon and were directed to leave a message. You can email support, however.
What Users Think About Workforce.com
There aren't many reviews from real-world users, especially under Workforce.com; even under its previous name of Tanda, we only found a few. Nonetheless, the scores were high. Overall, users found Workforce.com easy to use, although some said it pays to take time setting things up carefully. They said it streamlined the process of scheduling and payroll.
However, even as reviewers praised the scheduling function, they did ask for additional tools or shortcuts to make things easier. There were also some complaints of glitches with the GPS and problems seeing who was on duty.
What struck me as far as customer support was how users had an excellent experience or a highly negative one. It should be noted that on G2, where it's recognized as Workforce.com, the customer service scores are more recent and better.
When reading through user reviews, here are some of the trends that I noticed:
| Users Like | Users Don't Like |
| --- | --- |
| Mobile app | Creating and managing schedules needs improving |
| Easy to use | Viewing who is on duty should be easier |
| Good support | Customer support hot or cold |
Top Workforce.com Alternatives
| | | |
| --- | --- | --- |
| Best for: Retail | Best for: Restaurants | Best for: Free scheduling app |
| Base monthly fee from: $4.50/user | Base monthly fee from: $19.99/location | Base monthly fee from: $24.95/location |
| Time clock, auto-scheduling, forecasting, mobile app, payroll integration, demand planning | Time clock, scheduling, hiring, engagement tracking, labor budgeting, PTO tracking, mobile | Time clock, scheduling, unlimited employees/location, hiring, HR and compliance, mobile |
| | | |
If you're unsure Workforce.com is right for you, see how it compares with our employee scheduling software picks:
Bottom Line
Workforce.com is an employee scheduling and time sheet program with real-time labor costing and smooth payroll integrations. Its mobile time clock snaps photos of your employee as they clock in and out to avoid buddy punching, and you can set up payroll with preloaded state rules, customizable pay rates, and other rules.
The Lite plan starts at $99/year for up to 20 employees, while its Business tier, which includes essential features, is reasonably priced at $4 per user, per month. Sign up for Workforce.com to get started doing scheduling and payroll today.
You May Also Like…
What employee management is and how it works
Ways to track employee hours for small businesses
Our top-recommended time tracking software