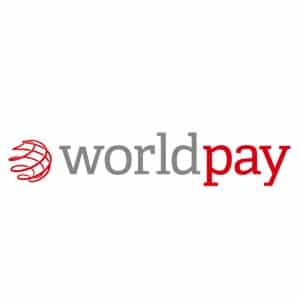 When to Use Worldpay by FIS
Worldpay is a credit card and payment processor that often shows up in our research for POS and payment systems. It's a major player in payment processing, but we cannot give it a strong recommendation because it has so many complaints against it for billing, including a lawsuit (now settled) for hidden fees. FIS has said it's looking into the billing process, so this may change under the new ownership.
In particular, Worldpay is best for:
Large businesses: If you are a large business doing high-volume sales, you are more likely to negotiate a better deal from Worldpay.
International businesses: Worldpay was founded in the U.K. and is the leading merchant services provider for Europe. It can handle transactions in 126 currencies.
When to Use an Alternative
New businesses: Worldpay's pricing schedules and bills are not simple, and many business owners have complained of being charged for services they did not ask for. If you are not used to payment processing contracts, you could find yourself surprised by unexpected fees. Instead, opt for Square, or one of our other recommended free merchant accounts that do not come with monthly or other additional fees.
Small businesses: If you don't need international payment processing, other payment processors offer merchant services with more straightforward pricing. Square and PayPal are popular options for new businesses, while Payment Depot offers low, straightforward pricing for established businesses.
Why You Shouldn't Use Worldpay
Based on our research, we cannot recommend this merchant service for small businesses, particularly those that are just starting out or who have narrow profit margins and depend on credit card sales. Worldpay faced two class-action lawsuits in 2018 for hidden fees, which they settled. According to an article on Cardfellow, the fees were hidden in the interchange rates, which, as seen on one fee schedule, are given a huge range. When FIS acquired the company in 2019, it said it would look into its practices. Nonetheless, Worldpay continues to get bad reviews, mostly around its billing and fees.
It is the largest merchant service in the world, with over a trillion dollars in transactions annually, so it does have satisfied customers. However, we believe larger companies and those with experience in negotiating contracts and knowing what to look for in their payment processing bill would fare better with this type of company.
Worldpay Overview
PROS

CONS

126 currencies in 146 countries
Non-transparent pricing
Integrates with 248 third-party applications
Virtual terminal costs extra
Programs for business funding, quick deposit of payments, and more
Numerous customer complaints; lawsuits over hidden fees
It's easy to get started with Worldpay. You'll contact Sales and share some information about your business, including your payment processing needs, sales volume, and industry. They'll have you submit a pre-application with this information or may take the information over the phone. Then they will send you a contract. Once you've signed it, it takes as little as a day to get set up.
Worldpay Pricing
It's not easy to get clear pricing for Worldpay. Even the website differs depending on the country, with the US site providing no information but inviting you to call for a custom quote and the UK website offering three small business plans with some monthly pricing plus "transaction fees" that are not specified.
We've researched and written about payment providers full-time for years at Fit Small Business, and we've found Worldpay to have one of the most complex and hard-to-understand billing practices.
In addition to transaction fees, Worldpay has a three-year contract with a one-year automatic renewal clause and a hefty early termination fee of up to $495. Worldpay also charges what you might consider "hidden fees" including an annual PCI compliance fee ($40 per year), support fees (custom), and CardPaymentOptions.com reports Worldpay charges reporting fees for accessing 1099 documents.
You'll also need to pay extra monthly fees to access your cloud dashboard, virtual terminal, and payment gateway. These are all on top of a standard monthly fee that Worldpay charges every account.
Worldpay Alternatives and Fees Comparison
| | Payment Depot | Dharma Merchant Services | Stax by Fattmerchant | Square |
| --- | --- | --- | --- | --- |
| Best for | Businesses processing $10,000+ monthly | Transparent pricing, small businesses processing over $10,000 monthly | High-volume sales ($20,000+ monthly) | Small businesses, especially those with low sales |
| Monthly fee | $49–$179 | $0 | $99 or $199 | $0 |
| Card-present transaction fee | 5–15 cents | Interchange + 0.15% + 7 cents (+ 0.25% + 7 cents for Amex) | Interchange + 8 cents or Interchange + 6 cents | 2.6% + 10 cents |
| Keyed transaction fee | 5–15 cents | Interchange + 0.2% + 10 cents (+ 0.3% + 5 cents for Amex) | Interchange + 15 cents or Interchange + 12 cents | 3.5% + 15 cents |
| Ecommerce transaction fee | 5–15 cents | Interchange + 0.2% + 10 cents (or +0.3% + 5 cents for Amex) | Interchange + 8 cents or Interchange + 6 cents | 2.9% + 30 cents |
| | | | | |
Looking for the lowest rates? The payment processing rates you will pay can vary based on your business's size, type, and average order value. To find the most affordable option and compare multiple processing rates, read our guide on the cheapest credit card processing.
Worldpay Features
Direct processor: As a direct processor, Worldpay provides you with a dedicated merchant account rather than working with a third party. This can help with security and being able to accept multiple currencies.
International payments: Accept and process payments in over 120 currencies.
Chargeback and risk monitoring: Worldpay has programs to monitor transactions for fraud, keep customer data secure, maintain PCI compliance, and prevent chargebacks. They have point-to-point encryption of data and indemnification of up to $100,000 of costs associated with a data breach.
Payment gateways: Use Authorize.Net or Worldpay's payment gateway with Pay360 by Capita.
Online payment processing: Worldpay works with BigCommerce for ecommerce and integrates with other shopping cart systems.
Reports and analysis: Worldpay iQ is a desktop and mobile application that lets you see your payment transactions, view trends, reconcile statements, and view payment history for up to 18 months. Worldpay also offers analytics through BizShields and Insights powered by Womply, which can help you compare performance and get insights for customer retention.
Business funding: Worldpay Working Capital can provide funding based on your business potential in terms of an advance on anticipated profits. You pay a fixed charge based on a percentage of the advance you receive, and payment is taken each month as a percentage of your card transactions so that in busy times, you pay off more, and in slower months, your obligation is less.
SwipeSimple: Worldpay uses this third-party app for accepting payments via mobile. It can record cash sales, calculate taxes, prompt for tips, track inventory, and more. It has 3.9 out of 5 stars on Google Play and 4.8 out of 5 stars on App Store.
FastAccess funding: Worldpay ISOs can use this program to payout their customers in as fast as 30 minutes. Worldpay targets this program to the gaming industry where game operators and players get funds sent directly to pay cards.
Worldpay Hardware
Worldpay integrates with many POS systems, so you can choose your own hardware if desired. In addition, it offers the Smartpay series of payment processing devices that can include accessories. The included software has bundled packages of apps for everything from sales to scheduling, inventory tracking, and even payroll. Naturally, all the devices accept swipe, chip, or tap payments. Prices are not listed on the website or brochures.
Worldpay offers several countertop and mobile card terminals by Ingenico as well. Ingenico is a popular manufacturer of card machines, and several of the models that are offered by Worldpay have user reviews of 3 or 4 out of 5 stars on retail sites like Amazon.
Hardware is typically leased on a 12–48 month agreement with monthly charges that can vary based on your credit score. Typically, I recommend partnering with a merchant service provider that lets you purchase equipment outright (so it can be reprogrammed later if needed) or through an interest-free payment plan.
Worldpay Ease of Use
As a payment provider, Worldpay is easy to use. Once integrated into your systems, it works just like any payment provider for processing chip, swipe, or tap payments, as well as online payments and ACH. Worldpay Online payments offer real-time data on orders and conversions, and creating reports takes only a couple of clicks.
Worldpay Point of Sale, Ecommerce, and Other Software Integrations
Worldpay integrates with nearly 250 third-party applications and has direct partnerships with over a dozen. Below are some examples:
Accounting: KashFlow, Xero, QuickBooks
Booking/Ticketing: EventSmart, SimpleTix, Ticketing.events
CRM: Asperto, LimeLight CRM, SAP Anywhere
ERP: Swan Retail, CardIntegra, AgilPay
Invoicing: Orders2Cash, Spindle Invoice Payments, HealthAsyst, AcceptEasy
POS Software: Oracle, Revel, Lightspeed
Shopping Carts: BigCommerce, Wix, X-Cart
Subscription Management: Piano, Zoho, Recurly
Taxation: Avalara Avatax, RBOS Retail
Worldpay Customer Support
Worldpay customer support is available 24/7 year-round, with a choice of phone numbers for different departments. In addition, you can find support guides and FAQs on its support page. It also offers informational and how-to videos on its YouTube channel, Worldpay TV. These videos are simple, direct, and numerous. They cover everything from how to install a terminal to how to take payments over the phone or generate reports.
What Users Think of Worldpay
The Better Business Bureau lists 272 complaints against Worldpay in the last three years, 72 of which have been resolved in the past 12 months. Of those, 108 directly concerned billing and collections, and 151 addressed "problems with the product or service." The BBB website does not show specific complaints about this company, however. There are 13 reviews on the BBB website, which warn users away. Comments included "deceptive tactics" and "hidden fees." Nearly all had to do with billing and overcharges.
Other user review sites offer mixed feedback. Customers praise Worldpay's ease of use and call out the reporting and analytics (Worldpay iQ). However, those that complain almost always cite its expense or problems with their bills. Customer service got good marks for setup, but horrible ones when it came to resolving billing issues. A common theme was "they said they'd resolved the problem, but the next month, I was billed again." Some review sites have an abundance of generic, one-line "good service" reviews that are sometimes a sign of spam.
Bottom Line
Worldpay is an international payment processor that can handle in-person, online, and ACH payment processing. A direct processor, it can handle payments in up to 120 currencies and integrates with 248 sales and financial applications. It's one of Fidelity Information Services' suite of products to help merchants. It's had a difficult history of customer complaints and accusations of hidden fees, but if this payment processor interests you, contact its team and get a clear explanation of the fees and charges that may be associated with your account.