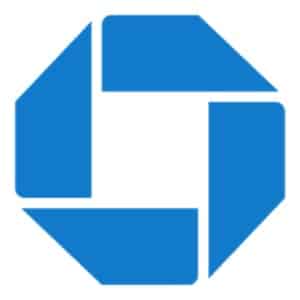 When to Use Chase Merchant Services
After spending years reviewing credit card processors, I can say Chase Merchant Services strives to provide a strong toolset for businesses of all sizes. It has a history of acquiring high-quality companies such as WePay and Paymentech, and adding them to Chase's already strong banking infrastructure. As a result, it offers an affordable and secure payment processing program that, overall, is one of our top recommended merchant services for small businesses.
In particular, Chase Merchant Services is best for:
Businesses with Chase accounts: Businesses with Chase accounts can take advantage of same-day or next-day access to funds, and Chase's new QuickAccept mobile payment app.
Quick deposit of payments: Since Chase is a direct payment processor, it can offer faster funding deposits.
Multichannel payment processing: Chase works with ecommerce, virtual terminals, and in-person POS systems. Its reporting lets you keep all the information in one place.
International payments: Chase is a global banking institution and can work with foreign companies and currencies.
When to Use an Alternative
Businesses doing infrequent sales: For small-scale sales or infrequent sales such as for hobbyists, Chase may be more than you need so you may opt for a mobile payment app instead.
Businesses with frequent low-cost transactions: Chase's processing fees include a flat cents fee in addition to a percentage. If your transactions are commonly low (such as <$5), you may do better with a flat percentage rate or interchange-plus pricing. See our guide to the cheapest credit card processing to calculate the most affordable option for your business.
High-risk businesses: High-risk businesses may not be approved for a merchant account with Chase. Instead, opt for one of our recommended high-risk merchant account providers.
Looking for something specific? Check out our reviews on the best payment solutions for restaurants, retailers, nonprofit organizations, B2B businesses, and mobile payments.
Chase Merchant Services Overview
PROS

CONS

Same-day and next-day funds possible
Some services (Chase QuickAccept) limited to the US.
Rates negotiable in some cases
Complaints of cancellation fees
140+ integrations
Reports of poor customer support
Signing up with Chase Merchant Services is easy. You can call or fill out the contact form. Someone will discuss your needs with you and get you set up. You can purchase equipment from Chase or reprogram your own in most cases. You can integrate Chase Merchant Services into your POS and online store or take advantage of Chase's partnerships with vendors like BigCommerce and Vend.
It usually takes only a few days to set up the accounts and get trained for US merchants. International merchants may need up to two weeks.
Chase Merchant Services Pricing
Chase's fees depend on the type of transaction you are processing and the platform. Below are some examples. You can contact Chase for a more customized quote. Since it's a direct processor, you may have room to negotiate. In general, it does not charge monthly fees or require long-term contracts.
Chase Quick Accept: 2.6% + 10 cents per card-present transactions; 3.5% + 10 cents per keyed-in transaction (Chase Business Complete Account required)
Chase Standalone Terminal: 2.6% + 10 cents per card-present transactions
Chase Mobile: 2.6% + 10 cents per card-present transactions
With Vend POS: 2.45% + 10 cents per tap, swipe, or dip transaction; interchange pricing available
With Authorize.net: 2.9% + 25 cents per transaction; interchange pricing available
With BigCommerce: 2.9% + 25 cents per transaction; customized pricing available
Chase offers several mobile card readers that run $49 to $399. It also offers a virtual terminal you can run on a desktop or tablet.
Chase Merchant Services Alternatives and Fees Comparison
| | Payment Depot | Stax by Fattmerchant | Square | PayPal |
| --- | --- | --- | --- | --- |
| Best for | Businesses processing $10,000+ monthly | High-volume sales ($20,000+ monthly) | Small businesses, especially those with low sales | Infrequent and online businesses |
| Monthly fee | $49–$179 | $99 or $199 | $0 | $0 |
| Card-present transaction fee | 5 - 15 cents | Interchange + 8 cents or Interchange + 6 cents | 2.6% + 10 cents | 2.7% |
| Keyed transaction fee | 5 - 15 cents | Interchange + 15 cents or Interchange + 12 cents | 3.5% + 15 cents | 3.5% + 15 cents |
| Ecommerce transaction fee | 5 - 15 cents | Interchange + 8 cents or Interchange + 6 cents | 2.9% + 30 cents | 2.9% + 30 cents |
| | | | | |
Chase Merchant Services Features
Direct processor: When Chase acquired Paymentech, it became a direct processor, meaning it works both as payment processor and acquiring bank in transactions. This streamlines the process of getting the money into your accounts.
Next-day funding: If you have a Chase business checking account, you can generally get your funds the next business day. There are some conditions, like having business credit approval.
Same-day funding: You can get same-day funding when processing payments through software using Chase Integrated Payments and depositing into a Chase business checking account. Some conditions apply.
Chargeback and risk monitoring: Chase has several fraud protection tools for its business customers. You can set up dispute alerts, and Chase offers instructions on how to deal with chargebacks.
Free gateway: In addition to Chase's proprietary Orbital Payment Gateway, it is compatible with popular gateways like Authorize.Net.
Business funding and banking: Chase offers a complete suite of business banking, from checking accounts to loans to credit cards. It also offers business services like global wire transfers.
POS and inventory management: Whether you sell items from your online store, in person, or via mobile (such as at a craft fair), Chase offers integration and reports to let you track sales and inventory all from one central location.
Chase Merchant Services Hardware
If you have credit card terminals or POS software, you can have them programmed to accept Chase Merchant Services. However, Chase also offers several credit card processing terminals that work with chip, swipe, or tap payments. It has a card reader for use with a smartphone or tablet for $49.99, although you may get it free with a long-term contract.
In addition, it offers:
Verifone VX520 & VX680 card readers
Ingenico ICT250 and iWL250 pin pads
Ingenico Move or Desk 5000
Online terminal with iPP 320 pin pad and an Epson TM-2011 receipt printer
Vend iOS tablet and Verifone P400 or v400m
Vend desktop or laptop and Ingenico Move or Desk 5000
Many of these devices are available commercially on Amazon and elsewhere. The user reviews varied greatly, so do a little research before selecting a system.
Chase Merchant Services Ease of Use
Like most payment providers, Chase is easy to use once it's been integrated into your systems. The hardware is typical of other credit card processors, and there are how-to-guides online if this is your first time using a payment processor. The mobile app has 3 out of 5 stars on Android and 2.7 out of 5 stars on iOS. Login issues and problems with connectivity were most cited, especially in 2020.
Chase Merchant Services Point of Sale, Ecommerce, and Other Software Integrations
Chase offers direct integrations with several third-party programs for ecommerce, business management, event sales, and field management. Some titles include BigCommerce, FreshBooks, Agree.com, Buildertrend, Fusebill, mHelpDesk, and My Studio.
Chase integrates with over 140 software solutions, including Shopify, WooCommerce, and Volusion. Some integrations come with free apps or trial periods. For example, Chase offers an extra free three months of BigCommerce for your online store.
In 2017, Chase acquired WePay, which provides modern RESTful APIs to make integrating with other POS and sales software easy. WePay is on our list of one of the best payment gateways of 2021.
Chase Merchant Services Customer Support
Live support 24/7 year-round
Online support center with guides and articles
Online guides for hardware
Error message support online
The online resource and support section is a good place to start when getting to know your Chase hardware or software. While there are a few videos and FAQs, most of the articles are tutorials with clear steps and illustrations. There's also a section devoted exclusively to error codes, making it easy to troubleshoot and solve common problems. If you need further assistance, you can contact their support center anytime, night or day.
What Users Think of Chase Merchant Services
We found very few user reviews online, having looked at several common sites. CardFellow has seven reviews, with an overall 2 out of 5 stars rating. Complaints included terminating accounts with little warning or explanation, and bad customer service, especially when the merchant was dealing with credit card fraud and chargeback issues.
Customers have logged 36 complaints with the Better Business Bureau in the past three years, 10 of which have been closed within a year. Considering that Chase is one of the largest credit card processors, this is not bad. Complaints were mostly about problems with receiving payments or overcharges, but more concerning is that while Chase had responded to the complaints, the customer has followed up to say the representative was nonetheless unhelpful or rude and the problem remained unresolved. They have a B rating, and many complainants have canceled their accounts.
Bottom Line
Chase is a major bank and credit card processor with a lot of tools for small to large businesses. Its merchant account integrates with over 140 applications and offers flat-rate pricing starting at 2.6% + 10 cents per transaction. While it has had some complaints about canceled accounts and customer service, for a company this size, the percentage is small. Contact Chase for a custom quote.