Xendoo Review: Pricing, Features & Alternatives 2022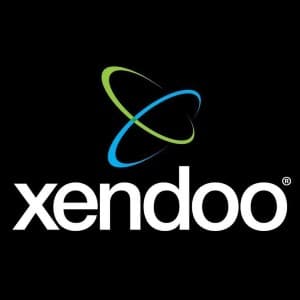 What We Recommend Xendoo For
Franchise businesses: Xendoo offers expert bookkeeping for franchise businesses, with experience working with both new and existing franchises. It has a custom yet scalable process to integrate with yours, which includes roll-up dashboards that provide insight into revenue trends, top expenses, and most profitable franchisees. It also allows you to add multiple currency support if needed.
Businesses that have fallen behind in their bookkeeping: It doesn't matter if it's a few months or a few years, your Xendoo bookkeeper will work with a dedicated team of experts to get you caught up. Each month of historical bookkeeping is peer-reviewed to ensure total accuracy.
Ecommerce businesses: Xendoo provides multichannel ecommerce and seller marketplace accounting and will handle your bookkeeping—whether you sell on Amazon, Shopify, Etsy, Walmart, BigCommerce, WooCommerce, or any combination of these platforms. Xendoo also integrates with the most popular inventory tracking apps to help support your business.
Xero users: Xendoo is a Xero Platinum Partner, and it has also created its own proprietary software that works with Xero so that its team can give you access to real-time data. When you sign up for Xendoo's services, you will be given access to a free Xero account.
Xendoo Alternatives
Xendoo Pros & Cons
PROS

CONS

30-day money-back guarantee
No free trial
Catch-up bookkeeping available
Accrual-based accounting isn't available with Essential plan
Mobile app gives you access to your dashboards
Invoicing and bill pay aren't offered
Integrates with Xero and QuickBooks
Custom chart of accounts is only available with the most expensive plan
Integrates with Gusto for payroll and most major ecommerce platforms
Xendoo Pricing
Xendoo offers a choice of three subscription plans, which are based on the monthly expenses of your business and the number of bank and credit card accounts that are connected. Custom plans are also available for those with more than $125,000 in monthly expenses. Xendoo's services are pay-as-you-go and are charged at the beginning of your subscription term. A discount of 10% is offered if you sign up on an annual basis, and a 30-day notice is required for cancellation.
| | Essential | Growth | Scale |
| --- | --- | --- | --- |
| Monthly Fee | $395 | $695 | $995 |
| Monthly Expenses Limit | $50,000 | $75,000 | $125,000 |
| Number of Bank Card/Credit Card Accounts | Up to 4 | Up to 6 | Up to 12 |
| Number of Integrations Allowed | 1 | 2 | 4 |
| Dedicated Bookkeeping Team | ✓ | ✓ | ✓ |
| Semi-annual Tax Consultation | ✕ | ✓ | ✓ |
| Custom Chart of Accounts | ✕ | ✕ | ✓ |
| Deferred Schedules | ✕ | ✕ | ✓ |
The solution also has two add-on services: catch-up bookkeeping starting at $295 per month and fractional chief financial officer (CFO) services starting at $1,500 per month. You can add tax services to any plan for $1,200 per year, which includes year-round tax support, a year-end financial package, and filing of business tax returns (Forms 1040, 1065, 1120, and 1120-S).
Xendoo Features
Money-back guarantee: If, after 30 days of working with Xendoo, you aren't satisfied with your bookkeeping team and don't see the guaranteed results, Xendoo will refund the fee for your first month. To qualify, you must have completed the onboarding workshop, provided all documentation as requested, and services must go live within one week of the start date.
Catch-up bookkeeping: In addition to the monthly services, Xendoo offers catch-up bookkeeping starting at $295 per month for past bookkeeping and prior years' tax returns. Upon approving the scope of work, the catch-up services will be billed at the agreed-upon rate and no refunds will be issued once the work has been completed and delivered.
Integrations for ecommerce: Whether you're selling on one platform or multiple marketplaces, Xendoo will integrate with Amazon, Shopify, Walmart, Etsy, WooCommerce, BigCommerce, and eBay.
Tax services: Business tax preparation and filings are available with all plans for an additional fee of $1,200. No matter your business structure, Xendoo has tax experts who are well-versed in the requirements of each and will help you navigate your next tax season accurately. They will also file your personal taxes if needed.
Dedicated bookkeeper: Your dedicated bookkeeper will record all of your bank and credit card transactions and reconcile your statements to ensure that every transaction has been recorded. You'll receive financial reports on a monthly basis, and they're available for any questions or to review transactions as needed.
Multiple companies: If you have more than one business, you can add multiple companies easily within the same account, and Xendoo will manage the books for all of them.
Franchise support: Xendoo can address the needs of franchises with accurate reporting based on a customized chart of accounts and support for multiple currencies as well as roll-up dashboards and group benefits such as group training sessions and webinars.
Payroll integration: Xendoo integrates with Gusto, which helps you manage your employee information, benefits, and deductions. You can process payroll, file payroll taxes and forms, and process W-2s for employees.
Sales tax preparation: Xendoo's sales tax experts will prepare and file your taxes accurately and on time so that you stay compliant. They'll also give you plenty of advance notice so that you can make sure that funds are available.
Xendoo: Working With Your Bookkeeper
Xendoo pledges that the sign-up process will take no more than an hour, and since the platform integrates well with popular small business accounting software such as QuickBooks and Xero, the process should be mostly seamless. Once you enroll, Xendoo will schedule a short onboarding call with you and will need your year-to-date balance sheet and profit and loss (P&L) statement, or you can discuss catch-up work if needed.
Your dedicated bookkeeper will set everything up and connect your accounts. The portal is available 24/7, and you can access it at any time. If you ever decide to leave Xendoo, you can take your file with you so that your new financial partner can pick up where they left off. Your books will be reconciled weekly, and your bookkeeper will maintain consistent communication with you. You'll be sent reports on a monthly basis that can be customized based on the needs of your business.
Xendoo: Customer Service
Your dedicated bookkeeper is readily available via phone, email, or live chat between the standard business hours of 8 a.m. and 6 p.m. With advance notice, they can speak with you after-hours as well. If for any reason your normal bookkeeper is unavailable, another bookkeeper on its team will be able to assist you.
Xendoo offers free online resources such as frequently asked questions (FAQs), free calculators, and eBooks about topics such as cash flow and planning. It also hosts a blog and playbooks with strategies, news, and ideas for growing businesses.
Xendoo Mobile App
Available for both iOS and Android, Xendoo's mobile app works seamlessly with the service and allows you to send and receive important financial documents with your dedicated bookkeeper, such as IRS notices, prior tax returns, and copies of checks. You can also access your monthly balance sheet, P&L statement, tax returns, and payroll returns right from the app. You can opt to receive push notifications when your tax documents are ready to view and reminders of how much sales tax is due and when.
Xendoo Reporting
After month-end, Xendoo will send your P&L and balance sheet by the fifth business day of the following month. The reports can be reviewed, downloaded, and shared from the desktop portal or mobile app. You can access these reports from your dashboard, and you can also review your sales tax returns and sales tax confirmations. If your business needs customized reporting, Xendoo can work with you to provide that as well.
Xendoo User Reviews
Xendoo reviews show that its dashboard is user-friendly and easy to navigate. Users also praised the responsiveness of the customer support team and the transparency of fees and the accuracy of services.
The firm has earned the following average scores on popular review sites:
Bark: 5.0 out of 5 based on around 35 reviews
Google: 4.4 out of 5 based on about 55 reviews
Birdeye: 4.0 out of 5 based on over 65 reviews
There are no major complaints about Xendoo—customers praised the simplicity of communication and set-up and the available tax services.
FAQs
Does Xendoo offer a payroll solution?
Xendoo partners with Gusto for payroll services and offers customers a 15% discount plus two months free. Gusto is a cloud-based payroll, benefits, and human resource management software company. In addition to offering support for employees, its payroll services include features for issuing and filing 1099s.
How often will I speak with my bookkeeper?
You're welcome to reach out to your bookkeeper whenever you need them, and they're available by phone, email, or text during normal business hours and after hours by appointment. It is possible to set up monthly calls to review financials as well. They'll reach out to you if they have any questions about your transactions.
Does Xendoo offer full accrual accounting?
Currently, modified accrual accounting is available with the Growth and Scale plans. If you need full accrual accounting, you can contact Xendoo to find out about a custom plan. Modified accrual accounting includes loans payable, month-end inventory adjustments, and reports include A/R and A/P if you utilize invoicing and bill pay in Xero or QuickBooks Online. It doesn't include deferred revenue, prepaid expenses, prepaid insurance, and other accruals. A year-end entry for depreciation and amortization is made if Xendoo files the company's tax return.
Bottom Line
Xendoo offers expert bookkeeping and tax services and one-click access to your financials via an online portal and mobile app. Using QuickBooks or Xero, Xendoo digitally reconciles your books to provide your business with financial reporting so that you can stay on top of its financial health. Bookkeeping services are available for a flat monthly fee, and you can also opt for catch-up bookkeeping if needed. Tax preparation, filing, and planning services can be added to any plan for an additional fee.