A virtual office is a physical mailing address you can rent to make your business sound more professional. Available add-ons can include a receptionist with a local phone number and private offices and meeting rooms you can rent by the hour, helping you to make a strong impression on your current and prospective clients. We looked at the most popular options and decided to review ServCorp, DaVinci Virtual, and Regus. These companies covered the range of options for small businesses in terms of pricing, features, and reputation.
Best Virtual Office for Small Businesses: ServCorp
We recommend ServCorp because they are affordable, offer flexible month-to-month contracts, and have the best reputation of the 3 services.
Virtual Office Provider Comparison Table
ServCorp

Davinci Virtual

Regus

Price For an Office Mailing Address

$88 to $128/month
depending on location

$55 to $135/month
depending on location

$79 to $129/month
depending on location

Price for Mailing Address + Answering Service

$224 to $300/month
depending on location

$204 to $334/month
depending on location
and number of calls

$149 to $279/month
depending on location

Month to Month contracts?

Yes,
but rates are
20% higher

No,
6 month commitment,
then month to month

No,
smallest contract
available is 3months
(add $49/month)

Answering Service Features

Live receptionist on location
Call Transfers
Voicemail

Live receptionist not on location (call center)
Call Transfers
Voicemail
Appointment Booking
Order Taking

Live receptionist on location
Voicemail


Physical Space Available?

Free access to business
lounges (limited 3 hrs/day)

Free private office
or boardroom, 2 days/month

Free private office in
OTHER city, 3 days/month

$10 - $35/hr
for private office

$25 - $45/hr for
conference room

Free access to
business lounges

Free private office,
2 days/month

Where are they located?

9 states + DC.
Australia, Europe,
East Asia, India,
Middle East

47 states + DC and
Puerto Rico. Canada,
Mexico, Europe,
East Asia

45 states + DC.
Canada, Mexico,
Australia, Europe,
East Asia, India,
Middle East, Africa

Reputation

Positive

Neutral

Poor

www.DavinciVirtual.com
www.RegusConsult.com
Why We Recommend ServCorp as the Best Virtual Office for Small Businesses:

At around $100/month for a virtual office address and $240/month for the full virtual office package (address + answering service + workspace), ServCorp is the most affordable solution. While Regus and DaVinci Virtual are priced similarly, they have setup fees that can make them quite a bit more expensive, as well as other monthly costs which we'll get into later.
ServCorp is also the only service to offer month-to-month contracts, which is a huge plus since virtual offices typically aren't a permanent solution. Another great feature are the workspace perks: You get 2 complimentary days of private office use each month as well as 3 private office days/month in another city.
What really makes ServCorp stand out against the other services, however, is their reputation. Almost unanimously positive customer reviews praise their responsive customer service and helpful staff. This is especially important when you consider Regus, their main competitor and the "goliath" of the temporary office world. Regus has a strong pattern of negative reviews for what customers consider unfair billing practices.
When To Use DaVinci Virtual: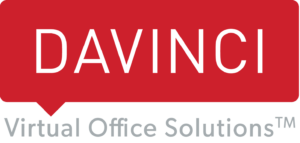 DaVinci Virtual is a good alternative to ServCorp in two scenarios:
If you can't find a ServCorp space in your area.
If you want a more advanced answering service.
DaVinci Virtual is available in 47 States + DC and Puerto Rico, whereas ServCorp is only available in 9 States + DC. They also have a very strong answering service, which can do things like schedule appointments, take orders from customers and even live chat with visitors on your website. The downside is they are located in a call center – with ServCorp and Regus you get a dedicated receptionist at the office you rent. They can also be quite a bit more expensive than ServCorp without offering any of the workspace perks.
When To Use Regus: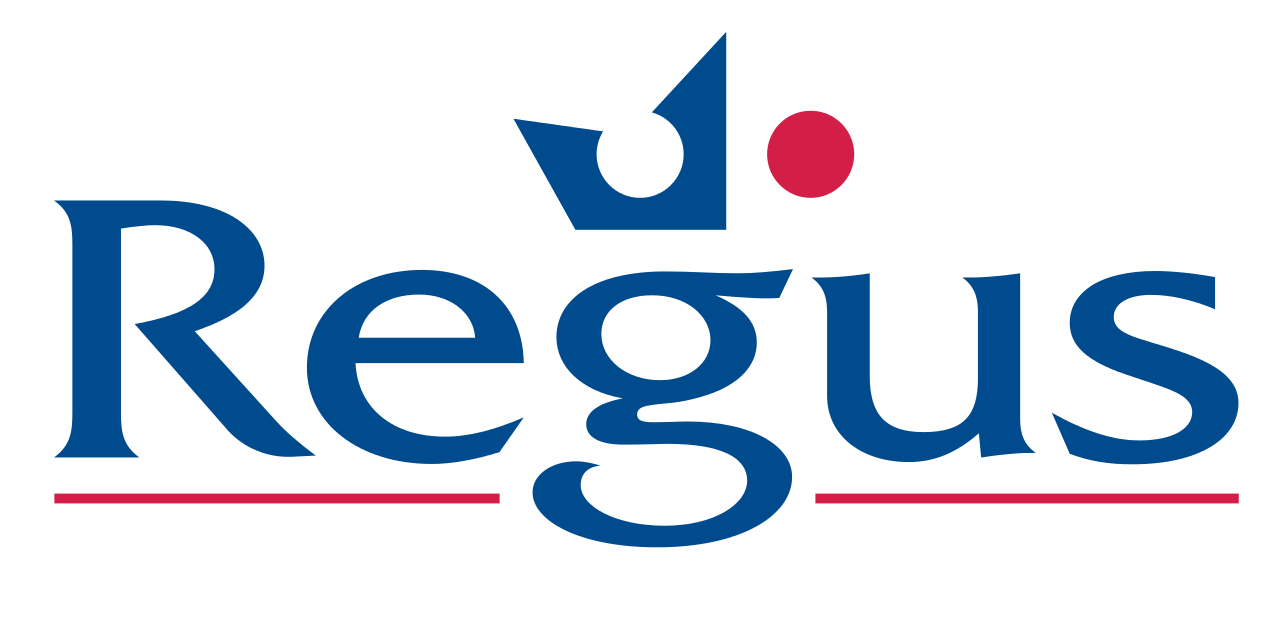 In the rare event you're unhappy with the listings on both ServCorp and DaVinci Virtual, then you may want to check Regus. With over 3,000 locations, they have by far the most offices available. Also, one notable feature is that as a virtual office user, you can use public workspaces in any one of their locations during regular business hours. ServCorp has the same feature, but you're limited to 3 hours a day.
Despite this bonus, they are not our main recommendation because of widespread negative reviews. Regus' pricing model involves a lot of fees that customers weren't aware of when signing up, but we'll get more into that later.
Virtual Office Features
Here are the features that all three services provide:
An office address for your business
Staff that can receive mail and sign for packages
Mail forwarding service
A local phone number
A receptionist who can can answer calls on behalf of your business during regular business hours
The key ways they differ are with the answering service: ServCorp and Regus have a dedicated receptionist on location, while DaVinci Virtual utilizes a call center. They also differ with the availability of physical workspace. ServCorp and Regus give you some complimentary access to workspace while DaVinci Virtual charges extra.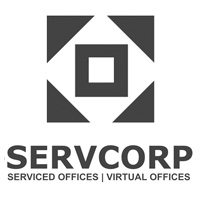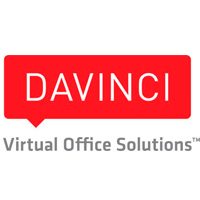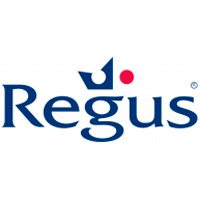 ---
Virtual Office Pricing:
On the surface, pricing is very similar between the 3 services: roughly $100/month for just a mailing address and $220/month for the mailing address + answering service. One time setup fees and other monthly costs, however, can make DaVinci Virtual and Regus quite a bit more expensive than ServCorp. Here's how: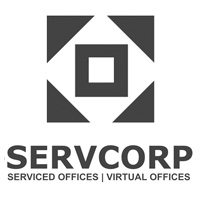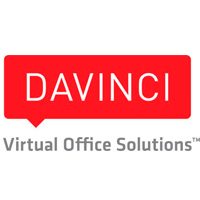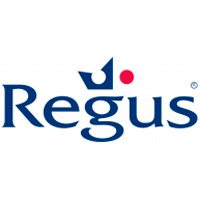 ---
Virtual Office Reputation
Using customer reviews on Yelp and TrustPilot we were able to gauge how satisfied customers were with each service. Regus had by far the lowest ratings while ServCorp had the best. DaVinci Virtual was in between.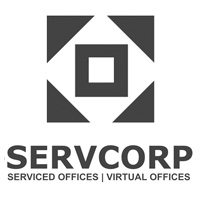 ServCorp had almost unanimously positive reviews. Users praised their responsive customer support and helpful staff. Even those who had issues with their office space – such as one customer who found their clients were getting lost because there wasn't a sign up in the lobby – found the problem resolved quickly.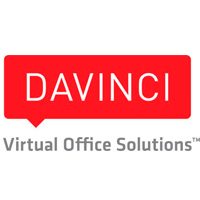 DaVinci had mixed reviews. Some users praised their customer service, while others called the staff unresponsive. There were also a few complaints about a setup process being delayed and other miscellaneous issues, like an abrupt office closing.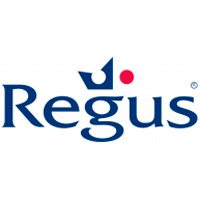 Regus
had mostly negative reviews. I didn't find any complaints about the quality of their buildings or office spaces, but rather at their billing practices. Many users complained about unexpected fees appearing on their bill, or about contracts that auto-renewed without any warning. While it's normal to expect a SOME negative reviews, these appeared a bit too consistently to take for granted.
---
The Bottom Line
While its tough for us to validate all the negative comments about Regus, we did notice a lot of add-on fees in their pricing structure. Also the fact that they're not available month-to-month makes it all the more plausible that customers were roped into contracts for longer than expected.
Given these reasons, we feel ServCorp is a much stronger service. For about the same (if not less) per month, you get top notch customer support, a flexible contract and perks like complimentary out-of-town offices.