Avaya Cloud Office Review: Is It Right for Your Business?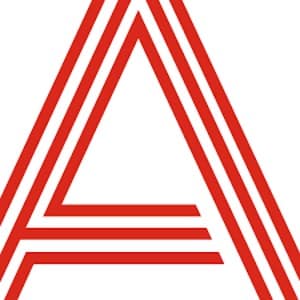 Avaya Cloud Office Overview
PROS

CONS

Simple and easy-to-use user interface
Hardware is limited to the Avaya brand
Multi-platform support, including desk and conference phones, desktop and mobile devices
No unlimited international calling
Unifies communications across channels, including calls, texts, faxes, voicemails, and video meetings
Advanced and comprehensive set of features might be overkill for small businesses
Global Office service—a paid add-on to expand its capabilities for international reach
Occasional bugs and issues, such as lags
Wide range of third-party app integrations, including open application programming interface (APIs)
What We Recommend Avaya Cloud Office For
Avaya Cloud Office is a cloud-based unified communications (UCaaS) system accessible through voice-over-internet-protocol (VoIP) hardware and desktop and mobile devices. If your company has remote employees, this provider is worth considering. Its robust features are accessible from anywhere—letting your teams stay productive even when they're not physically present in your office.
When to Use Avaya Cloud Office
Businesses with remote team members looking for a robust UCaaS platform for their Avaya hardware: If you are currently using Avaya devices, Avaya Cloud Office is a UCaaS platform to consider. Powered by Avaya and RingCentral, it enables omnichannel communications management with its cloud-based system. Check out our guide on the best unified communication tools for remote workers to learn which features are helpful for distributed teams.
Companies with an overseas presence and low-to-average call volumes: You can utilize Avaya Cloud Office's capabilities in over 40 countries through its Global Office offering. This service lets you set up multilingual interactive voice response (IVR) systems and purchase international calling credits. However, this is available at an additional cost. Contact Avaya Cloud Office to inquire about the fees.
Businesses looking for a UCaaS system that integrates with a great variety of third-party software: Avaya Office Cloud lets you connect its platform with a wide range of popular third-party software, such as Salesforce, Zendesk, and Slack. It also offers a developer platform and open APIs for customized integrations.
When Avaya Cloud Office Would Not Be a Good Fit
Big companies—not utilizing Avaya hardware—looking for advanced unified communications features: If you do not want to be limited to only Avaya hardware, you can check out RingCentral instead. It offers the same packages and plans but supports other hardware brands, including Cisco, Polycom, and Yealink. This provider also made it to our list of the best business phone systems for its advanced call management features, extensive third-party app integrations, and developer platform.
Businesses looking for a provider with unlimited international calling features: Those with a global presence and high call volumes may check out 8×8. It offers a robust business phone system and unlimited calling capability for up to 48 countries. Looking around for more options? Read our list of the best services for VoIP international calls.
Business owners, freelancers, and solopreneurs—who are Google Workspace users—looking for a basic virtual business phone system: If you aren't scaling anytime soon and need to have separate lines for your business and personal communications, then try checking Google Voice out. It provides a basic system that provides a virtual phone number and allows users to manage calls, texts, and voicemails in one app. It also integrates well with other Google Workspace apps, such as Gmail and Google Calendar. Users may choose from its very low-cost plans or its free version. Discover other affordable providers by reading our list of the top cheap VoIP services.
Avaya Cloud Office Pricing
Avaya Cloud Office lets users choose from its four-tiered subscription options. Monthly fees start at $19.99 per user when billed annually or $22.99 per user when charged monthly for accounts with two to 20 users. All plans include a business phone number, 24/7 phone and chat support, unlimited calls within the U.S. and Canada, and access to mobile and desktop apps.
Essentials

Standard

Premium

Ultimate

Best For

Small teams with basic needs

Growing businesses that need international business phone numbers and more tools like video conferencing

Companies looking for a service with advanced call handling features and industry-specific app integrations

Enterprises that need the platform's full potential and unlimited storage

Annual Pricing*

($/User/Month)

$19.99/user/month

$27.99/user/month

$34.99/user/month

$49.99/user/month

Monthly Pricing

($/User/Month)

$22.99/user/month

$30.99/user/month

$37.99/user/month

$52.99/user/month

No. of Video Conferencing Participants

N/A

Up to 100

Up to 200

Up to 200

Max No. of Users

20

Unlimited

Unlimited

Unlimited

24/7 Phone and Chat Support

✓

✓

✓

✓

Call Recording

✕

✓

✓

✓

Real-time Analytics

✕

✕

✓

✓

Unlimited Storage

✕

✕

✕

✓
*Annual plans are paid in full at the beginning of the billing cycle.
Avaya Cloud Office offers four subscription options geared toward scaling businesses. It showcases precise pricing information, unlike other providers, like 3CX, that separate fees for hosting and licensing. Like most providers, such as Nextiva, it offers discounted pricing on long-term contracts, beginning at 12 months.
Though Avaya Cloud Office provides plans that support unlimited users, it allows customers to register only one user to any of its plans at a higher monthly rate. It also packaged its features and inclusions to cater to businesses' growing needs—allowing plan upgrades once the need arises.
Since RingCentral powers Avaya Cloud Office, its plans are pretty similar. If you do not need Avaya services and hardware, you may go directly to RingCentral, which has additional discounts from time to time.
Avaya Cloud Office Add-ons
Avaya Cloud Office lets you purchase add-ons as needed if you need more capabilities and services in addition to what's included in your plan. Let's discuss these options in detail below.
Avaya IP desktop phones: You can choose any Avaya J100 series desk phones to use with any plan. Prices are available upon request.
Avaya B199 conference phones: If you have a conference room, regardless of its size, you may add this hardware to your Avaya Cloud Office subscription. Those interested may contact its sales team to obtain rates and additional microphones as needed.
Global Office: Businesses with an international presence may look into this product as it extends its capabilities to over 40 countries. For instance, you may purchase calling credits or discounted bundles of minutes. Fees depend on your business needs, so you can contact its sales team directly to determine the best Global Office add-on for you.
Additional phone numbers: Purchase more local, toll-free, or vanity phone numbers as needed, starting at $4.99 per user, per month. International phone numbers have monthly fees that start at $5.99 per user, while international toll-free costs $14.99 per month with a $25 one-time fee.
Avaya Cloud Office Rooms: This is worth looking into if your business has a mix of on-site and remote employees. It lets you make your meeting areas more powerful, letting your remote employees join your on-site session—seeing on-site participants and shared content. It costs $49 per room, monthly or $468 per room, yearly.
Avaya Cloud Office Features
Avaya Cloud Office comes with a comprehensive set of UCaaS capabilities that can be accessed from any device. It works best for companies with remote employees as its service and hardware options support the collaboration of team members regardless of their locations. Those with basic needs may find its advanced features overwhelming and may look into simpler systems like Grasshopper or Google Voice instead.
While there are cheaper alternatives on the market, like 3CX, Avaya Cloud Office stands out by providing advanced functionalities, including a developer platform and industry-specific integrations. The extra costs are worth it for those who can maximize all the functionalities. Furthermore, its comprehensive system helps establish a more efficient business workflow and better customer service.
Communications Management
Key Features
Receive/make calls from any supported device
Team messaging
Voicemail and voicemail transcription
Document sharing
Internet fax
Business short message service (SMS) texts
Audio conferencing
Avaya Cloud Office lets you manage business communications across channels, including calls, fax, voicemail, texts, and team messages. You can use a single number for calls, texts, and faxes—eliminating the need for your customers to memorize multiple numbers to reach you.
It also offers a variety of team collaboration features, such as file sharing and video meetings. Teams with members across locations can find this platform very helpful as it lets them work together and serve their customers from anywhere and any device.
Avaya Cloud Office provides a wide range of call management functionalities. Apart from offering unlimited calls within the U.S. and Canada, it also lets users purchase discounted call credits to international locations. Call management features available include the basics—such as transfer, flip, screen, and forward—and advanced capabilities, like monitor, whisper, barge, and takeover.
---
Video Conferencing
Key Features
High-definition (HD) audio and video
Up to 200 participants
Meeting recording
Task assignment
Accessible from mobile and desktop devices
App, video, and screen sharing
Public and private chat
Conduct collaborative virtual meetings with Avaya Cloud Office. It allows users subscribed to Standard, Premium, and Ultimate plans to host video conferences for up to 200 participants, depending on their plan. Businesses that have presentations and meetings with clients and colleagues, such as demonstrations and webinars, will benefit most from this feature.
Meeting hosts can easily invite participants through email, call, or link. Participants aren't required to download its Avaya Cloud Office app as they can join a session through a web browser. If you are having team meetings, you may also assign tasks, perfect for staying on top of your workstreams.
---
Mobile App
Key Features
Compatible with Android and iOS devices
Make/receive calls
Join/host meetings
Team messaging
Send/receive texts and faces
Set up phone settings and notifications
Access voicemails
An Avaya Cloud Office subscription comes with a free mobile app that you can download on your tablets or smartphones. It enables you to manage calls, meetings, faxes, texts, conferences, voicemails, notifications, and system settings. Apart from remote workers, employees who are always on the go can ensure that their productivity isn't tied to their desks.
Avaya Cloud Office lets employees and customers collaborate, even through its mobile app. It allows users to schedule meetings, assign tasks, share files, send and receive team messages, and launch video meetings. If you do not want to disrupt work when you are off-site, then Avaya Cloud Office is worth looking into.
---
Third-party App Integrations
Key Features
Workflow integrations with apps like Slack, Microsoft 365, and Google Workspace
Customer relationship management (CRM) integrations with software such as Zendesk and Salesforce
Industry-specific integrations with popular tools, including Smarsh and Canvas
Developer platform
Custom integrations
Though Avaya Cloud Office is powerful on its own with its premium communication and collaboration features, it makes it even more efficient to utilize with widely used third-party apps. You can easily integrate your existing tools, such as Jira, Slack, and Mailchimp, into the Avaya Cloud Office platform for a more streamlined workflow.
For instance, matching customer records will be automatically displayed with an Avaya Cloud Office integration with Zendesk. Additionally, you can easily create new Zendesk cases from the Avaya Cloud Office platform—enabling your agents to support your customers faster and in a more personalized manner.
Want to know which cloud-based platform you need for your business? Read our UCaaS vs CCaaS guide that discusses their differences and when to use them.
---
Avaya Cloud Office Alternatives
| | | |
| --- | --- | --- |
| | | |
| Best for: Teams looking for an exceptional overall package of features, usability, and affordability | Best for: Organizations that have an international presence that need an unlimited overseas calling feature | Best for: Best for companies wanting a solid package with a free, professionally recorded voice greeting |
| Starting price: $29.99 per user, per month | Starting price: $19.99 per line, per month | Starting price: $23.95 per user, per month |
| | | |
What Users Think of Avaya Cloud Office
Most Avaya Cloud Office reviews align with our analysis of it being a robust and reliable system. It helps users manage communications across multiple channels in one platform. It also provides a lot of value given its affordable subscription fees and comprehensive features powered by Avaya and RingCentral.
At the time of publication, Avaya Cloud Office has earned the following scores on popular user review sites:
GetVoIP: 4.3 out of 5 stars based on 45 reviews
TrustRadius: 7.6 out of 10 stars based on 64 reviews
App Store: 4.8 out of 5 stars based on 41 reviews
Many users are impressed with its user-friendly and straightforward platform. Others mentioned that its functionalities are easily customizable according to their needs and that its voice quality is impressive. A few customers commented that there were delays in call forwarding and transfers. Additionally, some users reported software bugs, like crashes, often fixed through updates.
Bottom Line
Avaya Cloud Office is a great option for those companies looking for a UCaaS platform with advanced functionalities and wide-ranging integrations. Its cloud-based system gives users access to its call handling and omnichannel communication features from any device. You can also collaborate with remote team members with its video conferencing capability with added tools like screen sharing.
Those who currently utilize hardware from other popular providers, like Yealink and Cisco, should try RingCentral instead. It provides the same packages, plans, and cheaper monthly rates, and occasionally offers added discounts on top of the usual long-term contract price cuts.
Businesses utilizing Avaya hardware must subscribe to the Avaya Cloud Office. Furthermore, while Avaya is powered by RingCentral, its services work best for the Avaya brand.