Nextiva Review: The Right VoIP Solution for Your Business?
This article is part of a larger series on VoIP.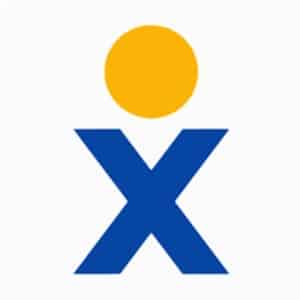 Nextiva Overview
Nextiva is among the most popular business phone systems due to its powerful communications features for growing businesses. However, there's no perfect VoIP platform, and you must consider what it stands out for and what it lacks to ensure Nextiva matches your needs.
PROS

CONS

Reliable service with 99.999% uptime
Occasional technical glitches
Professional greeting is included with advanced plans
Interface is slightly clunky and dated-looking
Mobile app compatible with iOS and Android
Lacks unlimited international calling
Comes with visual voicemail, regardless of the plan
Higher international calling rates, unlike 8x8
What We Recommend Nextiva For
Nextiva is a cloud-based business phone system that helps unify your communications with your customers and teams on one platform. It offers robust features in its scalable plans at affordable rates. If you are a small business owner wanting to get started with a VoIP system that can accommodate their growing needs, Nextiva is worth considering.
When to Use Nextiva
When Nextiva Might Not Be a Good Fit
Want to look at other options? You may check out our guide to our best VoIP apps for business to find out which product matches your current needs.
Nextiva Pricing
Nextiva has three pricing plans for its Business Communication product. Monthly rates for accounts with one to four users start at $23.95 per user when billed yearly. Rates vary depending on the number of users per account and contract length. Users may also change their plans anytime by contacting their Client Success Manager or calling its phone support line.
You may sign up for a seven-day free trial to learn how Nextiva works.
| Nextiva Business Communication Plans | Essential | Professional | Enterprise |
| --- | --- | --- | --- |
| Best For | Businesses with small budgets and needs | Smaller teams | Small to medium-sized companies |
| Monthly Pricing* | $30.95/user/month | $35.95/user/month | $45.95/user/month |
| 12-month Term Pricing** | $23.95/user/month | $27.95/user/month | $37.95/user/month |
| Toll-free Minutes | 1,500 | 3,000 | 12,500 |
| Video Meeting Participants per Session | ✕ | 250 | 250 |
| Maximum Number of Conference Call Participants | ✕ | 40 | Unlimited |
| Unlimited Voicemail & Internet Fax | ✓ | ✓ | ✓ |
| Unlimited Business SMS | ✕ | ✓ | ✓ |
| Voice Analytics & Voicemail Transcription | ✕ | ✕ | ✓ |
| Customer Journey Analytics | ✕ | ✕ | ✕ |
*Rates are based on a subscription with one to four users only. The more users subscribed to the account, the lower the per-user fees will be.
**Annual term plans are paid in full at the beginning of the billing cycle.
Nextiva Call Center
Nextiva also offers multiple cloud-based call center plans with straightforward pricing. Monthly fees start at $50 per user, and its platform does not charge activation or setup fees. There are no required upfront hardware costs either.
You may also reach out to Nextiva's sales team to inquire about its advanced call center features built for enterprise needs. Estimated monthly fees cost anywhere from $100 to $150.
Nextiva Call Center Add-ons
Office Receptionist: This add-on features a web-based tool that allows receptionists to monitor users and place click-to-dial calls. It has three tiers:

Pro: Allows up to eight employee lines ($39.95 per line, per month)
Premium: Lets you register up to 30 employee lines ($49.95 per line, per month)
Enterprise: For those needing an unlimited number of employee lines ($69.95 per line, per month)

Agent Dashboard License ($29.95 per line, per month): This add-on enables agents to generate reports on themselves, including agent activity, agent call detail, agent call report, agent duration, and agent sign-in/sign-out report.
Supervisor Dashboard License ($69.95 per line, per month): This add-on allows users to run reports on all agents.
Nextiva Features
Nextiva is a robust cloud-based business phone system accessible through desktop and mobile devices, as well as VoIP hardware. It is recommended for businesses looking for a comprehensive system offered at affordable fees. Though it has plans for smaller teams, larger working teams may see its discounts for more users and longer contract terms as an advantage.
Nextiva has impressive offers in its base plan, such as unlimited domestic calls, fax, voicemail, auto-attendant features, and collaboration, unlike some of its competitors that offer more advanced tiers.
Apart from Nextiva's core capabilities, it also features the following:
Internet fax: Nextiva provides standard and HIPAA (Health Insurance Portability and Accountability Act)-compliant internet fax services. It allows users to manage their virtual faxes through their computers, mobile devices, and even traditional fax machines. However, those interested in utilizing their traditional fax machine with its platform must purchase the Nextiva Fax Bridge device.
Collaboration: Included in Nextiva's core plan are team collaboration and video features via Cospace. These functions include meetings, task management, team calendar, meeting scheduling, screen sharing, chat, and a directory.
Number porting: All Nextiva users may transfer their existing phone numbers from their current carrier to Nextiva at no cost. The process is handled by Nextiva and requires users to submit a completed Letter of Agency (LOA) form.
Visual voicemail: Never miss a message by automatically routing calls to your voicemail when unanswered. Nextiva's visual voicemail lets you customize its settings, receive voicemail messages through email, and record multiple greetings.
Third-party app integrations: Utilize your existing tools with Nextiva's platform to experience your software's full potential. It offers integrations with widely used apps like MS Outlook, Google Contacts, Zendesk, NetSuite, and Microsoft Dynamics 365.
Check out more of Nextiva's key features below:
Call Management
Key Features
Multilevel auto-attendant
Call pop
Call group
Call history
Call flows
Team presence
Busy lamp field
Ensure that all calls are answered and messages are taken with Nextiva's call management capabilities. It features a basic auto-attendant—on its most basic tier—and a multilevel auto-attendant, starting at the Professional plan.
Nextiva also provides users with a call pop feature that displays important caller information on your screen before you take the call. Users may customize which specific insights to show for your team's benefit. Details gathered include the following:
The last interaction with the customer/caller
The customer experience score
The customer's survey responses
The value of the customer account
---
Analytics
Key Features
Customized and standard reports
User and team performance
Customer database
Custom dashboards
Standard reports
Generate reports to analyze essential data about your organizations' activities and customers' experiences with Nextiva. It lets you run customized and standard reports, view team and user performance, create dashboards through its dashboard builder and configure ready-made dashboard templates.
Users may also create wallboards that display metrics on large screens like TVs, helping them monitor current statistics. You may utilize Nextiva's gathered insights to develop more effective strategies and address issues to improve your team's performance.
---
Video & Audio Conferencing
Key Features
Accessible from desktop and mobile devices
Host video conferences for up to 250 participants
Screen sharing
Video conference recording
An unlimited number of audio conference participants
Meeting invites for audio and video conferences
Meet face-to-face virtually with your participants with Nextiva's video conferencing feature. The module lets you host video meetings for up to 250 attendees and share your screen through your desktop computers or mobile phones. You may also record your sessions to share with those who cannot attend.
Additionally, Nextiva supports audio conferencing through its apps and its conference phones. You may also send meeting invites to your participants for audio and video calls to provide them with the details, such as time, date, and agenda. Three-way conferencing is also available for those with Nextiva-configured conference phones.
---
Desktop & Mobile Apps
Key Features
Unlimited local calling
Team and individual chat
Voicemail
Video conferencing and screen sharing
Call routing and auto-attendant
Nextiva provides users with desktop and mobile apps—enabling them to access its robust platform through their Mac or Windows computers and iOS and Android devices. You can switch seamlessly from one device to another as data is synced in real time. These apps ensure that you are not tied to your location and manage your customer and team communications from anywhere with an internet connection.
---
Reliable Network
Key Features
99.99% uptime
Eight carrier-grade data centers
24/7 monitoring and security
Real-time network status updates
Nextiva is a reliable business phone system that strives for 99.999% uptime. It has eight data centers across the U.S. that are physically secured and monitored 24/7 year-round. Apart from physical security, its network undergoes fraud mitigation, penetration testing, and call encryption.
Nextiva is also compliant with various worldwide industry standards gathering certifications, such as ISO/IEC 27001, SOC 2 compliance, PCI compliance, and HIPAA compliance.
---
Nextiva Hardware
Nextiva allows purchases and rentals of business VoIP hardware, such as desk phones, headsets, conference devices, and adapters. If you don't have enough budget to spend on VoIP hardware, Nextiva can help you convert your existing devices and traditional systems to work with its service and platform.
Additionally, some devices—except all adapters—are offered at monthly payment cycles and come with one- to three-year warranties for purchases and a lifetime warranty for rentals. You may check its website for more information on the specific devices bundled with these discounts and warranties.
Some of the devices that are included in Nextiva's hardware offerings made it to our list of the best multiline phone systems for small businesses.
Nextiva offers desk phones that support its VoIP technology. Headsets from Panasonic, Poly, Nextiva, and Cisco are available to customers. Pricing for the hardware ranges from $79 to $840. The company also offers occasional discounts on telephony hardware. You may visit its website to obtain current prices.
If you prefer a business phone that you can carry with you, then cordless phones are for you. Nextiva has a wide range of cordless VoIP phones with Wi-Fi or DECT base stations. It features less line noise, secure conferencing, caller ID, call waiting, and unique phone numbers.
You may choose from Nextiva or Panasonic devices, which have regular prices that range from $116 to $245. Discounted rates are offered from time to time, and check its website to see current prices.
Nextiva provides VoIP conference phones from Cisco, Snom, Poly, and Calisto that allow you to call multiple phone lines for meetings for your remote teams. These devices cost from $259 to $1,738. You may check its hardware page to find out if discounts are available today.
If you love to multitask while on a call, then you may consider getting headsets. Nextiva offers Poly and Blackwire devices that cost from $59.99 to $319.99. Features differ among brands and models, but most headsets allow DECT and Bluetooth connections and have noise cancellation, one-touch answer, and call management features.
Those who want to maintain an excellent internet connection for their calls may look into getting VoIP adapters. Analog devices are connected through VoIP adapters for a more secure and stable phone line. Brands available are Cisco, AudioCodes, and Nextiva, which range from $60 to $850-plus.
Nextiva Alternatives
| | | |
| --- | --- | --- |
| Best for: Businesses that want a powerful yet budget-friendly phone service that is also easy to use | Best for: Teams that want unlimited calling to nearly 50 countries around the world at no extra cost | Best for: Organizations that want to add individual features onto their service on an a la carte basis |
| Starting price: $39.99 per user, per month | Starting price: $12 per user, per month | Starting price: $19.99 per line, per month |
Not sure Nextiva matches your needs? See how it compares with other popular small business VoIP service providers.
What Users Think of Nextiva
There are many Nextiva phone system reviews online that align with our analysis of it being one of the best VoIP platforms today. At the time of publication, Nextiva has earned the following ratings on other popular user review websites:
There are mixed reviews on Nextiva's reliability. Majority of these comments applaud its affordability, call quality, and customer support. However, a few users mentioned that they experienced technical issues with its platform, preventing them from using some of its features.
Bottom Line
If you want to get started with a reliable business phone system that you can stick with while your needs grow, then Nextiva is for you. However, larger teams and those willing to commit to more extended contracts may benefit more from its discounts.
Nextiva packaged its plans to fit the requirements of businesses of all sizes and enables users to inquire about feature add-ons. Overall, it is an excellent choice for those looking for their money's worth with its powerful inclusions—even in its base plans—that some of its competitors, like RingCentral, offer at more expensive plans.
Visit Nextiva to request a demo or sign up for a seven-day free trial to find out if it works best for your current business needs.