LATEST ARTICLES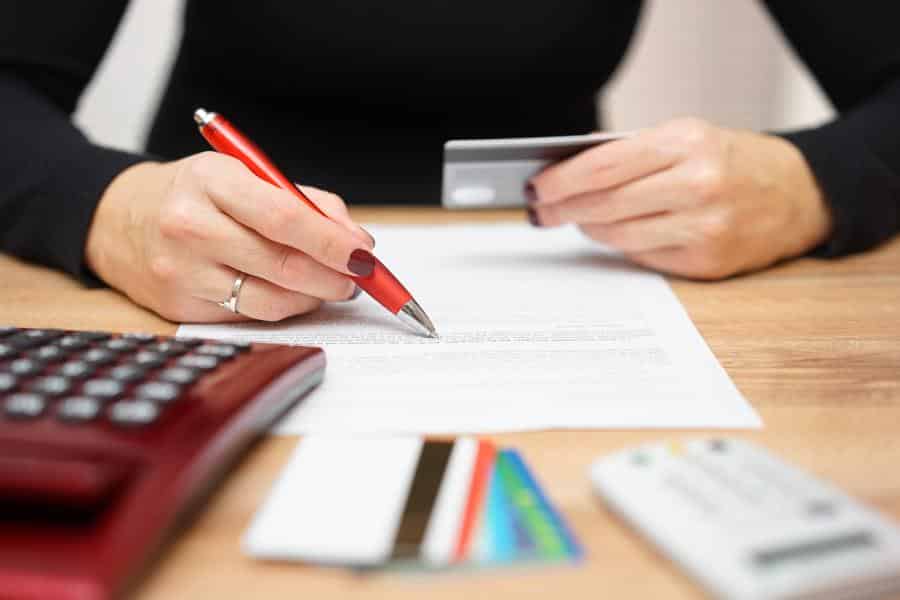 April 6, 2021
How to Change Business Bank Accounts & When to Switch
Every business needs to have a business bank account. It does not only ensure that you keep your personal and business finances separate, but it also helps with your important business transactions. As your business grows, your business bank account requirements also change. Business growth is one reason why you should consider changing your business bank accounts. Once you decide that your current bank account does not meet your business's needs anymore, it's time to start looking for other options. Before making a decision, make sure to do the following steps. 1. Identify Your Business Banking Needs One of the reasons why businesses consider changing business bank accounts is because of their evolving business needs. It's essential to first identify both your current and future business needs before finding a bank account that is suitable for your business. Some business owners need a bank that offers longer business hours while others prefer to bank with a financial institution that can provide both of their banking and financing needs. Whatever your growing needs are, they are an important factor that you should reflect on before finding a new bank to work with. 2. Research New Bank Account Options When evaluating banks, it's important to not only focus on your current needs but also take into consideration your future needs. As your business continues to grow, it's best to find bank account options that are scalable with your growth. When comparing bank account options, you should consider not only the features these accounts offer but also the corresponding fees, rates, and other banking aspects that will help you decide which will work best for your business. When choosing a new bank, it's also a good idea to ask about the bank's loan products, funding options, and ability to integrate with your business accounting software. 3. Take Note of Any Automatic Payments In preparation for applying for a new bank account and closing your old one, make sure to take note of any automatic payments you have previously set up. Do not close your old account before these payments are posted to ensure that you won't be in trouble with your suppliers. Also, make a list of all your automatic payments so that you can transfer these transactions to your new account when it is opened. 4. Choose & Apply for a New Business Bank Account Once you have chosen which bank account will work best for your business, it is now time to open a new bank account. The process for applying for a new business bank account typically is the same as when you applied for your old bank account. However, this may vary depending on the bank. Check if there is an option for an online application or if you will need to go to a physical branch to process the account opening. Either way, make sure to gather all the necessary information like your personal identification, business papers, and financial documents. Once your new account is opened, check your online and mobile access, debit cards, ATM access, and funds transfer capability. You want to make sure that everything is working correctly. Top Business Bank Accounts The best banks offer business accounts with the opportunity to earn interest at a lower cost. When choosing a bank account, consider the fees associated with it, the size of its network, its accessibility, and other features that are useful for your business. If you aren't sure which banks to consider, here are some options: 5. Update Any Automatic Payments Once everything is up and running with your new business bank account, do not forget to set up your automatic payment transactions. Check the list that you have created from step three and make sure that you don't leave out anything. Update your automatic payments as necessary to ensure that you don't miss any deadlines. Ask your new bank if it offers a "switch kit," which is typically designed for businesses. With this kit, the bank will notify any service providers and suppliers who do business with you when you transfer any automatic transactions. Some banks have an account transfer form that you can send to your suppliers, service providers, or even customers to notify them that you have changed to a new bank account. 6. Close Your Old Bank Account When you are certain that your new bank account is set up fully and working properly, that all automatic payments have been transferred, and that all physical checks drawn on your old account have cleared, you may now close your old bank account. In most cases, closing a business account needs to be done in person. Most likely, your bank will ask you to fill out certain forms for the account closure. If there are any pending transactions, make sure that you have enough balance in your account to cover them. The bank will release the remaining funds to you or your business's authorized representative after all pending transactions are processed. Signs You Need to Switch Business Bank Accounts The type of bank account you maintain and where you bank can have a great impact on your business. Sometimes, you feel like you should switch to a different bank account, but you're unsure whether this is a good idea. When this happens, you need to check for signs that would tell you the switch is necessary. The following are the top five signs you need to switch business bank accounts. 1. Your Account Costs Are Too High Most bank products and services have corresponding fees. It's important to consider your monthly and annual costs in maintaining your bank account. Fees for account maintenance, excess transactions, account inactivity, paper statements, ATM withdrawals, cash deposits, and other extra charges can add up and can greatly affect your business's finances. If you think you're paying too much to keep your account, it's a red flag that you should find other, cheaper options. 2. Your Bank Doesn't Meet Your Needs Most bank accounts have certain restrictions—like the number of free transactions in a month, whether or not you are allowed to deposit cash or the number of deposits you are allowed to make. These restrictions may become an obstacle to your business's growth. Also, you may have needs that your current bank does not offer, such as overdraft protection, business software integration, or other services, that are important to your business transactions. If your current bank cannot meet your growing needs, it's a sign that you should find a new one. 3. You Want to Bank Completely Online If your business has outgrown the traditional banking system and you now prefer to bank completely online, it's another signal that you need to switch to an online-only business bank account. Perhaps you've become too busy to visit a physical branch to process your banking transactions, or you travel too often and still want to access your bank account. If you want to bank anytime and anywhere, switching to a digital bank can simplify your banking experience. 4. You're Unsatisfied With the Service Another good reason to switch to a different bank is if you are unsatisfied with your current bank's customer service. Perhaps the employees are rude, or they are not knowledgeable about their products, or they did not handle your concerns properly. Maybe you were not able to build a good banking relationship with your bank due to several reasons. Whatever the reason for your dissatisfaction, it's best to take your business somewhere else where you can get a better service and the best value for your money. 5. You Need Access to More Business Products If your current bank has limited business products, it may no longer meet your business's growing needs. If you need to access other business products that your current bank does not offer, such as loan products, credit cards, and merchant services, it's a good idea to switch to another bank that can cater to your needs. Bottom Line When choosing a business bank account, it's important to consider its scalability with your future needs as your business grows. If your current bank account can no longer meet your needs, or if you experience one of the signs mentioned above, changing banks may be the best way to go.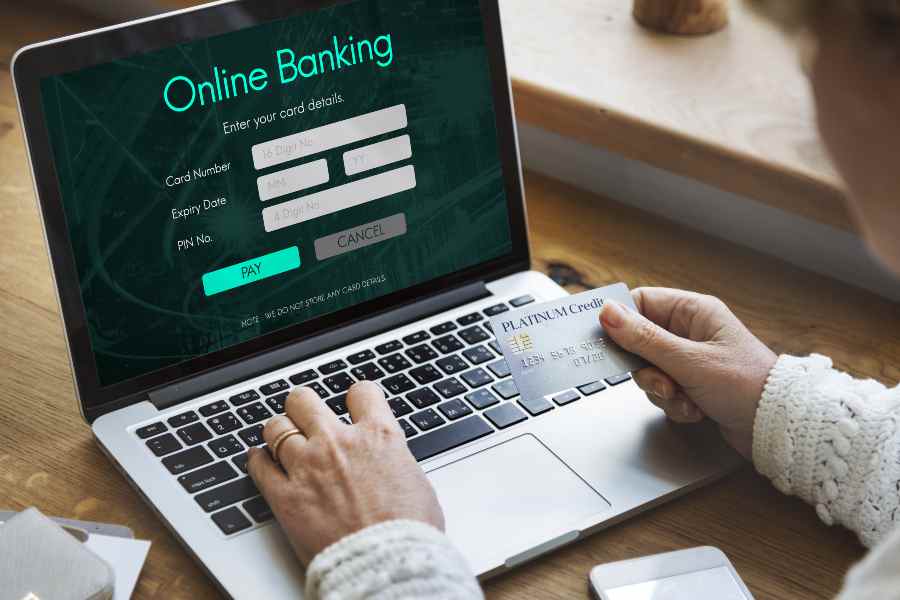 March 1, 2021
When an Online Bank Is Right for Your Business & How to Use One Safely
Online banking is as common as banks themselves, but what is an online bank? Online banks offer banking products and services that help you maintain and manage your finances, such as checking and savings accounts, but without the physical locations of a traditional bank. Online banks sometimes have fewer account options, and cash deposits often aren't available. However, these banks usually provide better interest rates, fewer fees, and easier online transactions. What Is an Online Bank? An online bank is a financial institution that offers a variety of banking products and services, including the most widely used checking and savings accounts. These banks usually don't have physical branches, so they operate through digital and online platforms. However, the lack of physical locations means cash processing is inconvenient, but with electronic deposits and transfers, most people won't find this a big obstacle. Even opening a business account online is a terrific option for noncash business owners. Are Online Banks Safe? Online banks use secure websites and services to conduct all banking transactions, similar to how traditional banks rely heavily on digital and online banking for their customers. There's no guarantee that your information won't ever be compromised, whether you're banking with a traditional or digital bank. However, protecting your online password and monitoring your account constantly will provide safety wherever you choose to bank. Online bank's checking and savings accounts are also insured by the Federal Deposit Insurance Corporation (FDIC) up to $250,000, just like brick-and-mortar banks. Even though most online banks are FDIC-insured, it's a good thing to verify before opening an account. When You Should Consider an Online Bank Online banks are ideal for those who don't make cash deposits or need in-person services regularly. Since most people already bank online with their major banks, the transition from traditional to online banking shouldn't feel much different than utilizing the online banking features with a major bank. With digital banking, you can still make online payments, fund transfers, and deposits through mobile banking. Business owners also find digital banks more enticing because most online banks offer low-cost accounts and higher interest rates on savings accounts. Furthermore, even if the online bank you choose has no branch locations available, it'll likely have a large, surcharge-free ATM network available for all account holders. How to Bank Online Safely There are a few things to consider when banking online, whether with a brick-and-mortar branch or a purely digital bank. The banks are doing the best they can to keep your account secure, but it's up to you to take more precautionary measures to ensure you're banking safely. Here are a few ways you can safely bank online: Choose a strong password: A strong password should be at least eight characters long and have a mix of lowercase and capital letters, numbers, and special characters. You should also avoid using personal information like your name or birthday as a username or password. Set up two-factor authentication: Two-factor authentication provides an extra layer of security that requires you to verify a second piece of information after signing in successfully. Usually, this includes a phone call to your secured number, a secured text with a code, or a secured link in an email. Use a secured connection: Be sure to use a secured internet connection whenever you access a banking platform. Use a virtual private network (VPN) to encrypt your private information whenever you're connected to public Wi-Fi so that others can't access your personal information. Monitor your account: View your online bank accounts daily and set up account alerts to be notified of any unusual activity. Report suspicious activity immediately: Report any unusual banking activity as soon as possible so that the bank can secure your account and prevent further fraud. Waiting to report fraudulent activity can cause more losses and leave you liable financially in the event that the bank refuses to reimburse you for failing to report in a timely manner. Don't share personal information: Keep your online login information secure by not sharing it with anyone, including close friends and family members. You should also restrict access to the email address associated with your bank account to ensure people can't access your banking information by requesting password resets via email. Change online credentials often: While some banks will prompt you to update your passwords, some don't. It's necessary to change your credentials frequently to reduce the likelihood of compromised passwords and code-cracking. Have a backup account: Keep a second bank account at a traditional bank in case your online bank account is compromised. You can then secure your money by moving your funds to your second bank account, ensuring you're not inconvenienced for long. Pros and Cons of Online Banking Online banking is the new norm, but it can be a blessing and curse for some. Usually, online banks provide some or all of the banking products and services that most traditional banks offer, and often at a lower cost. While digital banks offer several benefits for consumers and business owners alike, online banking comes with certain inconveniences as well. The following are the major pros and cons of online banking: Bottom Line Online banking isn't new to clients who bank with traditional banks, as most traditional banks offer online banking options. Online banks operate similarly to traditional banks' online banking platforms. However, purely digital banks don't have physical locations. Most banking products that small business owners need are available through online banks, and your account is just as secure.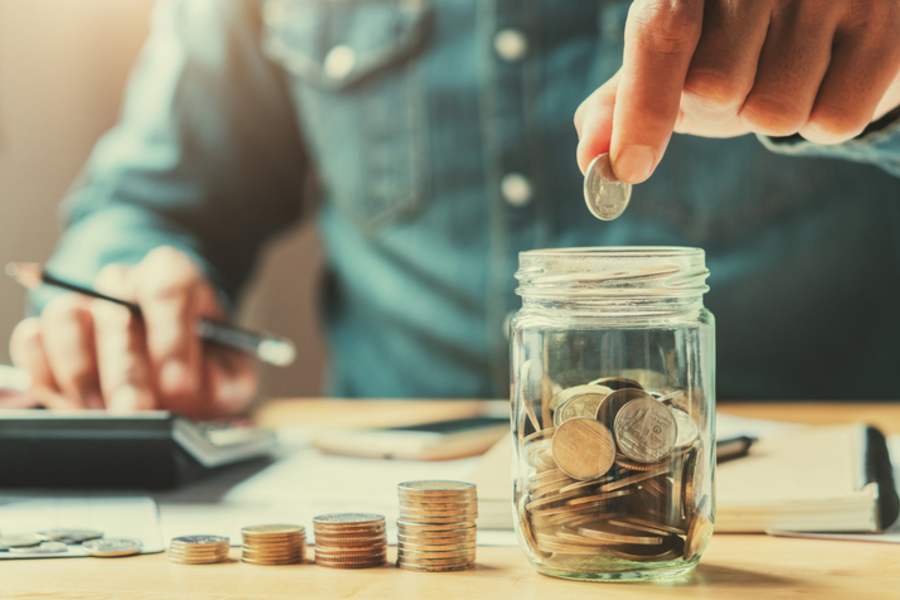 February 22, 2021
CD vs Savings: Which Is Best for You?
Savings accounts and certificates of deposit (CD) are effective ways to help you save money and earn interest. CDs and savings accounts typically differ in interest rates and ease of access. It's important to know the different features of each account type to find out which one works best for your savings goals. What Is a CD? A certificate of deposit (CD) is a type of deposit product issued by banks and credit unions that offers premium interest rates. A CD requires you to deposit a certain amount of money which should remain in the account for a predetermined term. The available CD terms vary per bank and could be as short as one to three months or as long as five to 10 years. Most financial institutions offer higher interest rates to depositors who can commit to longer terms. When to Use a CD It's best to use a CD account if you are willing to keep your money untouched in the account until the CD term ends. If you have funds that you won't need to use for a certain period of time, it's best to put them in a CD account to earn a higher interest. A certificate of deposit account is not a good option if you will need the money any time soon or if you don't have emergency funds because pretermination may be subject to penalties. What Is a Savings Account? A savings account is the most basic type of bank product that allows you to deposit money, save funds, and earn interest. Savings accounts allow depositors to withdraw funds anytime without a lock-in period. While savings accounts typically offer modest interest rates, they are more accessible and offer flexibility ideal for short-term savings goals. When to Use a Savings Account It's best to use a savings account if you need a safe place to keep your savings that is also easily accessible whenever you need to withdraw funds. While some savings accounts have limitations on how often you can withdraw, it's an ideal option if you need to build an emergency fund, save for a short-term goal, or keep the extra funds you have if you don't know when you will need to use them. Similarities of CD & Savings Accounts One of the major similarities of CD and savings accounts is that they provide depositors a safe place to save their money and earn interest. They make a good option if you are looking for a deposit account for your short-term savings goals. Furthermore, both CD and savings accounts are covered by FDIC insurance when you open your account with a federally insured bank. Differences Between CD & Savings Accounts The most common differences between CD and savings accounts include their interest rates, ease of access, and minimum deposit requirements. Certificates of deposit typically offer higher interest rates compared to traditional savings accounts. However, they have limited liquidity. CDs also require a higher minimum deposit compared to savings accounts. However, savings accounts are generally more flexible, but the interest rates are typically low. CD vs Savings Comparison Annual Percentage Yield The national average annual percentage yield (APY) for a CD with one year term is 0.15% while a regular savings account has an average APY of 0.07%. However, these rates may vary from bank to bank. In most cases, APY varies depending on the account balance. Also, banks typically offer higher APYs for CDs with longer terms. Account Fees In general, no fee is charged when you open a certificate of deposit account. However, certain fees will apply if you choose to withdraw your CD account before the term ends. Typically, banks charge account fees for savings accounts, and the amount varies per bank. Deposits CDs require a minimum deposit amount upon account opening, and depositors are not allowed to make additional deposits before maturity. For savings accounts, the minimum deposit requirements vary by bank. Deposits to savings accounts are allowed. However, some banks may limit the number of deposit transactions per month. Withdrawals Partial withdrawals are not allowed with a CD account. Any withdrawal before the CD's maturity is considered as pretermination, and this is subject to penalties. However, savings accounts offer more flexibility when it comes to making withdrawals. In most cases, banks limit withdrawals from the number of withdrawals from a savings account to six per month. Bottom Line CD and savings accounts are two types of deposit accounts that can help you save money and earn interest. They are both ideal for short to midterm savings goals. While they have similarities in some features, it's important to know the difference between CDs and savings accounts to find out which one is a better fit for you.