8 Best Banks for Real Estate Investors in 2023
The best banks for real estate investors should provide both excellent business bank accounts and commercial real estate (CRE) lending. They should also offer business support services, including expense management systems and rent collection services. Banks with no lending products or limited lending offerings should have banking products and other services that can assist both landlords and fix-and-flip investors.
Here are the eight best banks for real estate investors, with links directly to the bank's websites:
*Providers are financial technology (fintech) platforms backed by and Federal Deposit Insurance Corp. (FDIC)-insured through a supporting bank partnership (Blue Ridge Bank, N.A. for Baselane and Stessa and Coastal Community Bank for Bluevine).
†Provider is geographically limited. See the U.S. Bank geographic limitations to see if your business is located in an area served by it.
Best Banks for Real Estate Investors at a Glance
Bank of America: Best Overall for Outstanding Business Checking, Business Support & CRE Loans


What We Like About Bank of America
---
Chase: Best for a Wide Range of CRE loans, Business Checking & Credit Cards


What We About Like Chase
---
Baselane: Best for All-in-One Landlord & Real Estate Investor Banking With CRE Loan Products


What We Like About Baselane
---
Stessa: Best for Online Rent Collection with Banking Product


What We Like About Stessa
---
Bluevine: Best Small Business Line of Credit with Interest-Earning Checking


What We Like About Bluevine
---
U.S. Bank: Best for Long-Term Owner-Occupied CRE Loans


What We Like About U.S. Bank
---
First Internet Bank: Best Digital-Only Bank With Full-Service Business Lending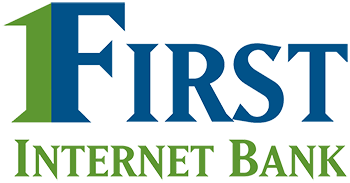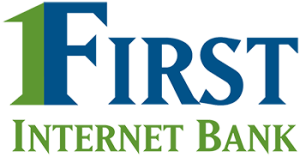 What We Like About First Internet Bank
---
Wells Fargo: Best for CRE Loans for Multifamily Properties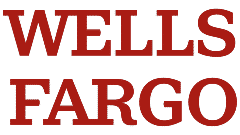 What We Like About Wells Fargo
---
How We Evaluated the Best Banks for Real Estate Investors
When evaluating the best banks for real estate investors, we considered the following:
Monthly fees, if any, and how easily they're waived
Required opening deposit and balance minimums
Transaction limits before fees
ACH and wire transfer fees
ATM fees and availability
Cash deposit fees and availability
Interest yield, if applicable
Software integrations
Other business services provided
Number of loan offerings
Size of loans offered
Loan qualifications required
Time in business and minimum revenue requirements
Loan rates and maximum terms
How widely available the bank is
Customer reviews
What You Need to Open a Business Bank Account
Each provider on this list may require different documents to open a business bank account. Generally, you'll need:
Employer identification number (EIN) or Social Security number if you're a sole proprietor
Fictitious business name certificate or doing-business-as (DBA) certificate
Business formation documents
Organization documents, including your ownership agreements
Business licenses
Government-issued photo ID, such as a passport or driver's license
Frequently Asked Questions (FAQs)
Which bank is best for investors?
Bank of America is our choice as the best bank for real estate investors since it has outstanding business checking products that also provide your Dun & Bradstreet business credit score for free combined with outstanding commercial lending options.
What kind of bank account should I open for real estate?
When you open a bank account for real estate, you should consider an account that earns interest and has limited fees. While savings accounts earn the highest interest rate, finding an interest-earning checking account like Bluevine is best because you won't be subject to monthly transaction limits that you might find in savings accounts.
Which bank is best for real estate loans?
Bank of America is the best bank for real estate loans. It offers loans starting at $25,000, and you can get lines of credit, term loans, commercial real estate loans, and SBA loans.
Bottom Line
Real estate investors should choose a bank that provides outstanding business checking and great commercial real estate lending. All but one of the providers in this guide offer both, but Stessa's online rent collection and cash management products are strong enough to merit inclusion on this list. Decide which banking features are most important for your real estate investing business and choose the bank that best meets those needs.