Best Partnership Tax Return Software (Form 1065)
Navigating the complexities of partnership tax can be a daunting task, but the right tax software can make the process significantly easier. The best partnership tax software provides features for allocating income and deductions among partners, a user-friendly interface, automated calculations, and integration with accounting software like QuickBooks.
Here are our top five picks for the best tax software for Form 1065:
Comparison of Best Tax Software for Form 1065
Form 1065 Pricing

State Pricing

Data Import

Accuracy Guarantee

Deduction Maximizer

Cryptocurrency Support

Audit Guidance or Defense

$124.95

$54.95 each

✓

✓

✓

✕

✓

Included with plan

✓

✕

✕

✕

✓

$190

$55 each

✓

✓

✓

✓

✓

$89.95

1 included; $39.95 each additional state

✓

✓

✓

✕

✓

$117.95 (discounts for multiple returns)

Unlimited

✓

✓

✓

✕

✓
TaxAct: Best Overall Tax Software for Online Form 1065 Preparation

Pros
Choice of cloud-based or downloadable program for the same price
Tax preparation checklist provides assistance with documents needed to file
Accuracy guarantee
Import trial balance from CSV file
Cons
Only one return is included in price
Lacks personalized audit support
No assistance from tax pros
Pricing
TaxAct is available via a web browser (TaxAct Online) or a desktop program (TaxAct Desktop). It also provides two tax bundles, both for the cloud-based and downloadable options, if you plan on using TaxAct for your personal return, Form 1040:
Form 1065: $124.95 per return for online preparation or downloadable program
State: $54.95 per state filed
Partnerships & Home Bundle (Forms 1065, 1041, and 1040): $199.95 for online or desktop program
We selected TaxAct as the overall best tax software for Form 1065 because it is the only solution in this guide that allows for do-it-yourself (DIY) preparation and filing, via either the online or desktop app. The online version avoids the headache of installation and frequent program updates required with desktop software.
It provides comprehensive technical support and guidance specific to partnership returns in its Answer Center. It even includes specific forms and schedules required for Form 1065, allowing businesses to input financial information easily. Furthermore, its robust error-checking features help identify potential errors and ensure all necessary information is provided.
K-1 export functionality: Business owners that also use TaxAct for their personal returns can export their K-1s from the partnership return to their personal return. This feature reduces manual data entry and minimizes the risk of errors, ensuring accurate reporting of partnership income and expenses on the owner's return.
Error and deduction checks: Its robust error-checking feature helps identify potential mistakes and omissions, ensuring that partnership returns are accurate. It also scans for commonly missed deductions and credits, helping businesses maximize their tax savings.
Partnership-specific forms and schedules: TaxAct provides all of the necessary forms and schedules required for Form 1065, including Schedule K-1, Schedule M-2, and Schedule L. These forms are seamlessly integrated into the software, making it easy for businesses to input their financial information.
Partner allocations and distributions: TaxAct enables partnership businesses to efficiently handle partner allocations and distributions. The software allows for flexible and customizable allocation methods, including percentage, ownership interest, and capital account balances. This ensures accurate reporting of each partner's share of income, deductions, and credits.
Loan and savings calculators: Its loan calculator helps you to determine your monthly payments for home, auto, business, student, or any other fixed loan type by entering your loan amount, term, interest, and date of first payment. Meanwhile, its savings calculator lets you calculate the future value of your savings by entering your beginning balance, monthly deposit, length of savings, date of first deposit, and interest rate.
Small partnerships seeking online DIY tax software: TaxAct is an excellent choice for small partnership businesses needing a reliable and user-friendly solution to prepare their Form 1065 returns. The software's intuitive interface and comprehensive features cater to the specific needs of partnerships, simplifying the tax preparation process.
Partnership businesses with multiple allocation methods: TaxAct efficiently handles the allocation of partnership income and expense to individual partner K-1s based on a variety of allocation methods.
Partnerships with good bookkeeping: If you use accounting software to keep your books up-to-date and accurate, then filing a partnership return with TaxAct will be fairly simple. Export a comma-separated values (CSV) file with your trial balance from your bookkeeping program and then import it into TaxAct.
Bench: Best Full-service Partnership Return Preparation With Bookkeeping
Pros
Includes unlimited year-round tax support
Work with a licensed pro who will prepare and file your return
Free trial includes one prior month of bookkeeping
Cons
Proprietary software doesn't sync with other popular accounting software
Tax preparation and filing only available if you sign up for bookkeeping service
Premium plan required for tax preparation and is only available as an annual contract
Pricing
Bench offers the preparation and filing of partnership returns as part of its Premium plan for $4,788 per year ($399 per month) and is unavailable as a monthly plan. It also provides unlimited one-on-one income tax advisory services and tax strategy planning year-round.
Add-ons:
Individual filing for one partner or shareholder: $59 per month (annually)
Historical bookkeeping: Starts at $299 per month
Specialized bookkeeping (A/R tracking, segment-level bookkeeping): Starts at $100 per month
Bench is the best solution for full-service partnership return preparation with bookkeeping because it provides you with an expert team of tax professionals who will prepare and file your tax return. Its other features include an online platform where you can communicate with your team, tax compliance support, tax strategy planning, and a customized chart of accounts specific to partnership businesses.
These features are especially useful because partnership returns are the most difficult returns to prepare due to all of the special allocations to partner K-1s. They are considered more difficult than S corporations (S-corps), which always allocate based on the percentage of ownership.
Dedicated bookkeeping team: Bench provides a dedicated bookkeeping team of professional bookkeepers who are well-versed in partnership accounting. This team works closely with businesses to maintain accurate and up-to-date financial records, ensuring that all transactions are properly categorized and recorded.
Expert tax preparation: Bench's bookkeeping team also handles partnership tax preparation, ensuring accurate and timely filing of Form 1065. The team stays up-to-date with tax laws and regulations, minimizing the risk of errors and ensuring compliance with IRS requirements.
Secure and collaborative platform: Bench provides a secure online platform for businesses to collaborate with their dedicated bookkeeping team. This platform allows for seamless communication, document sharing, and access to financial reports, promoting transparency and efficiency.
Customized chart of accounts: Bench sets up a customized chart of accounts specific to partnership businesses. This ensures that the bookkeeping process aligns with partnership accounting requirements and facilitates accurate reporting of income, deductions, and partnership allocations.
Tax deadline reminders and compliance support: Bench offers proactive tax deadline reminders, ensuring partnership businesses stay on top of their filing obligations. The team also provides compliance support, helping businesses navigate complex tax regulations and address any questions or concerns.
Partnerships with noncash contributions from partners: Partnership accounting and tax reporting is incredibly complicated when a partner contributes property (non-cash) to the partnership. In addition to simply filing a return, you must track the partnership's basis in the assets contributed, as well as the partner's basis in their partnership interest. This is not a typical DIY task, and Bench will keep track of this important information for you.
Partnership businesses seeking a full-service bookkeeping firm that can file taxes: If your business could benefit from an online bookkeeping service that also handles your tax needs, then Bench is an excellent option because its Premium plan provides full-service tax filing and preparation of partnership returns. We selected it as the overall best online bookkeeping service because of its great value and wide range of services offered.
Partnerships with complex financial transactions: If your partnership engages in complex financial transactions, such as multiple revenue streams, expense categorization, or varying partner contributions, Bench's experienced bookkeeping team can handle the intricacies and ensure accurate recording and reporting.
Partnership businesses that need real-time financial reporting: Bench's real-time financial reporting enables your business to access up-to-date financial statements and reports. This feature allows businesses to monitor their financial health, make informed decisions, and stay on top of financial performance.
TurboTax: Best Desktop Tax Software With Pro Assistance for Form 1065

Pros
Option of assisted or full-service Form 1065 preparation
Import income and expenses from QuickBooks Desktop
Audit representation is included and covered at no extra cost
Prepare unlimited business returns, including Forms 1120, 1120S, and 1065 for one price
Cons
Only available as desktop software; no online program
TurboTax Live Assisted Business is only available in 14 states

Only available in California, Texas, Florida, Washington, Nevada, Wyoming, South Dakota, Alaska, Colorado, Georgia, North Carolina, Illinois, Arizona, and Ohio

Can be more expensive than competing tax software
Pricing
TurboTax Business is a downloadable DIY tax program you can use to prepare Form 1065. In addition, you can purchase assisted or full-service tax preparation, if you'd like help preparing your partnership return.
TurboTax Business: $190 for unlimited federal returns, plus $55 per state
Assisted Business

Only available in California, Texas, Florida, Washington, Nevada, Wyoming, South Dakota, Alaska, Colorado, Georgia, North Carolina, Illinois, Arizona, and Ohio

: $739 plus $64 per state
Full Service Business: $1,499 plus $64 per state
We selected TurboTax as one of the best partnership tax return software because it provides the option of assisted or full-service tax preparation. In both cases, you'll be paired with a dedicated tax expert who specializes in small business taxes. In the case of an audit, this also includes audit representation, and TurboTax will communicate with the IRS on your behalf. You'll also receive unlimited expert help and advice and assistance with maximizing credits and deductions for your business.
Audit support and representation: TurboTax offers audit support and representation services, providing peace of mind for your business in the event of an IRS audit. The software guides users through the audit process, offering assistance with responding to IRS inquiries and providing representation if necessary.
Deduction maximizer: TurboTax helps businesses maximize deductions by identifying eligible expenses and credits specific to partnership returns. The software's comprehensive database of tax deductions ensures that your business will take full advantage of available tax-saving opportunities.
Integration with accounting software: TurboTax integrates with popular accounting software, such as QuickBooks Desktop, allowing for seamless transfer of financial data. This integration streamlines the tax preparation process, as partnership businesses can directly import relevant financial information without manual data entry.
Accuracy guarantee: TurboTax stands by its work; with CompleteCheck, it checks for errors and omissions, ensuring accuracy. If you end up being charged a penalty or interest by the IRS or state, TurboTax will cover the fees.
Full Service Business: A new service, Full Service Business is ideal for partnerships. Simply upload your tax documents, and you'll be matched with a dedicated business tax expert. They will keep you updated on their progress and are also available year-round for advice as needed. Your expert will review your return with you before filing, ensuring that all information is accurate.
Forms W-2 and 1099: You can use TurboTax's desktop software to generate unlimited W-2 and 1099 forms for employees and contractors, which will populate the data and streamline the filing process.
QuickBooks Desktop users: If you're a QuickBooks Desktop user, you can import your income and expenses into TurboTax, which will save time when preparing your tax return.
Partnerships with straightforward tax situations: If your partnership has a relatively simple tax situation, TurboTax provides an efficient solution. It guides you through the process of reporting partnership income, deductions, and allocations, ensuring accurate and compliant tax filings.
Partnerships with limited accounting resources: TurboTax is particularly beneficial for partnership businesses that have limited financial resources and need a little assistance with their partnership return. They can prepare their own return and save valuable time with TurboTax's simple question-and-answer format. The software simplifies the tax process by providing a user-friendly platform and comprehensive guidance, allowing partnership businesses to prepare their own returns with confidence.
Businesses that require unlimited assistance from a tax expert: TurboTax gives you the option of assisted or full-service tax preparation and filing, removing the guesswork of preparing partnership returns. It is available year-round to answer your questions and provide advice.
H&R Block: Best Lowest-priced Desktop Software for Preparing Partnership Returns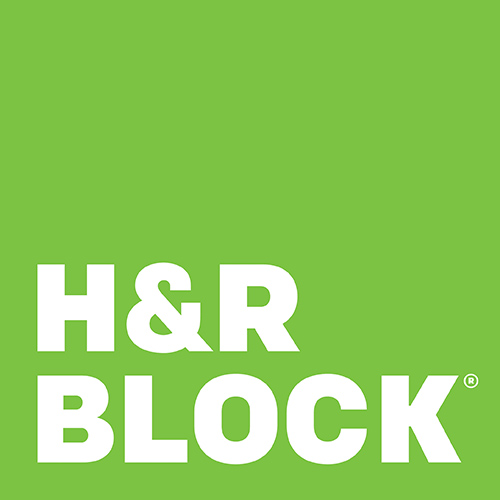 Pros
Audit support included at no extra cost
Integrates with H&R Block's online bookkeeping service
Software includes both partnership returns and individual returns for one low price
Cons
Live pros are unavailable for assistance with desktop software
Can be a steep learning curve
Data unavailable on the cloud since it's desktop software
Pricing
H&R Block offers support for partnership returns with its Premium & Business desktop tax software, which is priced at $89.95 and includes the following:
E-filing for up to five federal returns including a combination of personal and partnership returns
First state program included, additional state programs are $39.95 each
Free in-person audit representation
There is an additional charge of $19.95 for each state e-file. You can also opt for assistance from Block Advisors, who will prepare your partnership return starting at $260.
We selected H&R Block as the lowest-priced software for preparing partnership returns because of its affordable flat rate of $89.95, which includes even individual returns. If you prefer to have a tax expert prepare your return, you can sign up for Block Advisors, which charges a fee. Its multiple guarantees provide peace of mind, and its physical locations offer flexibility for businesses. The tax calculator and deduction maximizer it provides are also useful.
Multiple guarantees: H&R Block offers multiple guarantees, which include a maximum refund guarantee, a 100% accuracy guarantee, and a 100% satisfaction guarantee. Also, with its no-surprise guarantee, you'll receive 20% off the next year's tax preparation if they fail to provide any of the following four benefits: upfront transparent pricing, free audit assistance, transparent process, and free mid-year care check-in.
Block Advisors: The bookkeeping arm of H&R Block, Block Advisors also provides unlimited live support from a tax advisor year-round. You can work with an advisor virtually or in-person for an affordable monthly fee. They are available via phone, live chat, or video call.
Audit support: H&R Block provides free audit support for assistance with the audit process, and you can meet with a tax expert in person if you prefer. If you require more extensive assistance, sign up for the Peace of Mind Extended Service Plan, which provides protection for the life of your tax return. For tax audit representation, an H&R Block enrolled agent will represent you (with power of attorney).
Tax calculator: H&R Block's free tax calculator lets you estimate your tax refund by answering a few questions related to your income and expenses. It is an excellent way to learn about your tax situation and plan ahead. Resources related to tax brackets and tax breaks, credits and deductions, and standard vs itemized deductions are also available.
In-person or virtual meetings: H&R Block is the only provider on this list that gives you the option of meeting with a tax expert either virtually or in person. It currently has almost 9,000 office locations in the United States, making it easily accessible if you want to meet with an advisor or drop off your tax documents.
Businesses that prefer desktop software: H&R Block's desktop software allows you to prepare an unlimited number of returns, and there is no filing fee for the first five returns. One state return is also included in the price.
Businesses that want an all-in-one accounting service provider: H&R Block offers a range of additional services that partnership businesses might find valuable. These services include tax planning, audit support, and access to year-round tax advice.
Businesses that need to meet with their tax advisor in person: While most tax software provides online filing and tax assistance via phone, live chat, or video call, H&R Block offers the additional option of meeting in person at one of their offices.
ProConnect: Best for Tax Professionals Preparing Only a Few Partnership Returns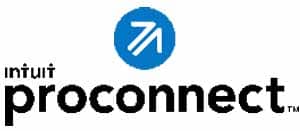 Pros
Integrates with QuickBooks Online Accountant
Unlimited phone and chat support
Data conversion with onboarding support
Cons
Not ideal for firms preparing a high volume of returns due to per return pricing
Only for use by tax pros; requires the preparer to have an electronic filing identification number (EFIN)
Limited customization options
Pricing
Pricing
ProConnect charges $117.95 for each business return (including Form 1065), though it currently offers a discounted rate of 40% off for multiple returns based on a sliding scale, depending on the number of returns you purchase. Prices included unlimited state filing.
1 to 9 returns: $70.77 per return
10 to 49 returns: $62.97 per return
50 to 99 returns: $55.17 per return
100 to 199 returns: $35.37 per return
200 to 299 returns: $29.97 per return
300 to 499 returns: $24.57 per return
While ProConnect provides a discount depending on how many returns you purchase, its per-return price can be expensive—so it's best to keep it to a few returns. It is cloud-based, allowing users to work remotely, and allows viewing of the e-file status of all clients on its dashboard.
It also offers e-signing, so clients can review and sign forms from anywhere. We also selected ProConnect as the best professional tax software program for QuickBooks Online ProAdvisors because ProConnect integrates with QuickBooks Online Accountant. What's more, they can try the software for free and not pay until they file.
Tax planner: ProConnect's tax planner lets you play around with comparative tax scenarios, including making multiyear comparisons for up to three years and building multiple case scenarios. You also have the option of importing diagnostics and calculating tax liability.
K-1 package: ProConnect provides a K-1 package, wherein partnerships can produce letters, K-1 forms, K-1 state forms, and other applicable forms for each individual partner.
Integration with other Intuit products: ProConnect seamlessly integrates with other Intuit products, such as QuickBooks and TurboTax, which allows for smooth data transfer and collaboration. This integration streamlines the tax preparation process by automatically importing client financial data and reducing potential errors.
Document management: With ProConnect, you can upload and store documents in an online portal, with the ability to access them while you're working on the return. You can also download forms and customize your requests for tax information, based on information from the previous year.
Missing data review: ProConnect will flag missing data fields as you're working on a return, allowing you to identify any gaps or discrepancies before you file your return. This will ultimately save you time and avoid potential errors.
Tax professionals who use QuickBooks Online Accountant: Because ProConnect integrates with QuickBooks Online Accountant, it is an easy solution that streamlines the process of preparing partnership returns for your clients.
Tax firms that handle diverse client bases: ProConnect is ideal for tax firms that serve a diverse range of clients, including individuals, small businesses, partnerships, trusts, and estates. Its comprehensive tax preparation features support various types of tax returns, enabling tax professionals to handle different scenarios efficiently.
Tax firms that prioritize collaboration and client management: ProConnect offers an online portal for secure document exchange, client communication, and centralized client information management. This feature is beneficial for firms that emphasize collaboration with clients.
Frequently Asked Questions (FAQs)
Form 1065 is an income tax return used by partnerships to report their income, deductions, gains, losses, and other relevant information to the IRS.
---
When selecting the best partnership tax return software for your business, consider the following factors: cost, ease of use, accuracy and compliance, and additional features.
---
While it is possible to manually prepare and file Form 1065 without tax software, using dedicated tax software can streamline the process, help minimize errors, and ensure compliance with tax laws. Tax software often provides step-by-step guidance, automated calculations, and error checks, which saves time and effort compared to manual preparation.
---
While there are free tax software options for individual returns, it is less common to find completely free software specifically designed for Form 1065. Partnership tax returns tend to be more complex, requiring advanced features and support. However, some tax software providers may offer free versions or trials for partnership tax returns with limited functionality.
---
Bottom Line
Choosing the right tax software to prepare your partnership return can impact the efficiency and accuracy of Form 1065 filing. After thorough analysis, TaxAct emerges as the clear winner for the best tax software for Form 1065. Its user-friendly interface, automated calculations, and seamless data integration make it a top choice for small businesses.