Call monitoring systems record, store, log, and listen in on-call activity over a network. That data can be used for reference, quality assurance, and collaboration purposes. We looked at 20 of the best call monitoring systems on the market and narrowed it down to the best six based on price, features, and customer service.
Top 6 Call Monitoring Systems 2019
| Call Monitoring Software | Best for |
| --- | --- |
| | (Best overall) Companies that want a leading call center solution with call monitoring functionality |
| | Teams that want an AI-assisted call center suite with call monitoring features |
| | Zoho customers who want to listen in on calls within a helpdesk solution |
| | Technically-savvy business owners who want fully customizable call center monitoring software |
| | Organizations looking for a free business phone service with call monitoring features |
| | Small businesses looking for a traditional business phone system with call monitoring |
How We Evaluated Call Monitoring Software
Call monitoring software is often an included feature in both call center software systems and standard voice-over-internet-protocol (VoIP) services. These solutions should be able to track all call activity, provide information to users and, in some cases, be able to record calls. Services should also be easy enough to use for team members of all skill levels and offer helpful customer support in case of an issue.
Therefore, we evaluated call monitoring services based on the following:
Price: We compared each solution's pricing tiers and packages.
Ease of use: We evaluated how easy the service is to set up and use.
Call tracking functionality: All systems should be able to track and report call activity within a network.
Live call monitoring: Many call center solutions allow managers to listen in on calls. Other popular features include "whisper," which allows you to speak to associates without the person on the other line hearing, or barge, which enables you to enter conversations with both other parties.
Call management: Services should have call management tools like call transfer, hold, screening, and park.
Call center features: The most robust call center monitoring software should have additional call center features such as call queueing, automatic call greeting, and support for channels like email, text, and social media.
Auto attendant: Many call center monitoring systems providers offer an automated attendant for greeting and routing callers.
Customer relationship management (CRM) Integration: We evaluated whether each provider can connect data to CRM platforms for managing customer relationships.
Call quality: We looked at online customer reviews of each call monitoring solution's call sound and quality.
Customer reviews: It can be helpful to hear what current customers of a call monitoring solution think of a product.
Customer Support: There should be ample customer support available to help customers in the event of a problem.
Based on the above, we recommend Freshcaller as the best call monitoring system for most small business users. The call center platform offers the ability to record and track all call activity over a network, along with other essential features for handling calls. Freshcaller also provides a flexible pricing structure that makes it affordable for most organizations.
Best Overall Call Center Monitoring Software: Freshcaller



Freshcaller is a virtual phone system designed for call centers. In addition to call monitoring, Freshcaller comes with features such as call queue visibility, agent presence status, and customer interaction history. Small business service plans range from free to $40 per user, per month. Freshcaller is ideal for businesses and sales teams that want an affordable call center platform with the ability to track all call activity on a network.
Freshcaller Pricing
Freshcaller offers three service plans. Sprout is free, Blossom costs $25 per user, per month, and Garden is $49 per user, per month. All plans include per-minute call rates that start at 16 cents. Local virtual phone numbers are $1 per month, and toll-free numbers are $2 per month.
Freshcaller Tiered Features
| | Sprout | Blossom | Garden |
| --- | --- | --- | --- |
| Pricing | $0 | $19/user, per month | $40/user, per month |
| Custom Greetings | ✔ | ✔ | ✔ |
| Basic Call Queues | ✔ | ✔ | ✔ |
| Ringtone Customization | ✔ | ✔ | ✔ |
| Call Forward to Mobile Phone | ✔ | ✔ | ✔ |
| Advanced Call Queues | | ✔ | ✔ |
| Call Recording | | ✔ | ✔ |
| Voicemail | | ✔ | ✔ |
| Business Hours Call Routing | | ✔ | ✔ |
| Live Call Monitoring | | | ✔ |
| Non-business Hours Routing | | | ✔ |
| Conference Calling | | | ✔ |
| Advanced Call Metrics | | | ✔ |
| Custom Call Center Reports | | | ✔ |
Sprout
Freshcaller's free Spout plan supports an unlimited number of users and includes basic call queues, along with the ability to track all call activity on your network. It also features ringtone customization and call forwarding to mobile phones. Additionally, it comes with custom greetings that you can record and deploy onto your phone network for a personalized phone presence.
Unfortunately, this plan doesn't offer the ability to record calls. So, while it does provide call logging functionality, it is not ideal for any team that wants to hear conversations. It cannot also listen in on live calls. With its limited number of features at this level, the Sprout plan is best for solopreneurs, freelancers, and consultants who want a budget-friendly virtual number with pay-as-you-go calling.
Blossom
Freshcaller's paid Blossom plan, which costs $19 per user, per month, has the monitoring features you need to understand and improve your customer service operations. It includes a call recording module for training and quality assurance purposes.
This tier doesn't include conference calling or advanced call metrics that come with the upper-level plan. Therefore, you will not be able to see automatically assigned grades to the quality of calls based on call time, resolution, and cost. However, the Blossom plan comes at a price that many smaller teams can afford, making it great for sales and support teams that need call recording for recordkeeping and training.
Garden
Freshcaller's Garden plan adds nonbusiness hours call routing and custom call center reports that include detailed data on queue time, hold time, talk time, and more. For $40 per user, per month, the Garden tier also features conference calling and advanced call reporting tools to increase agent productivity. Best of all, it offers the ability to monitor employee calls in real-time. The system places you on mute while you listen to how staff handle calls with customers.
This plan doesn't feature the artificial intelligence (AI)-assisted call routing as Five9 does, so you won't be able to leverage cutting-edge technology to help your customers get to their desired extension automatically. Still, Freshcaller is an easy-to-use system, and this plan is the right choice for sales teams and midsize businesses wanting a complete call center system.
Freshcaller Setup & Ease of Use
Freshcaller is a robust call center solution. As such, it will take some time to both set up and get comfortable with. The company offers guides on everything from setting up your administrator account to adding extensions, to configuring routing rules for incoming calls. Once you become familiar with the service, it is highly intuitive.
What Freshcaller Is Missing
Freshcaller offers a robust feature set at an affordable price. While it has the option of deploying automatic call greeting and routing, it does not come with AI technology that can pull up customer data and provide suggestions for call center agents. If you want to leverage newer technology in your call center operations, we recommend Five9 as it comes bundled with the company's Genius assistant.
What Users Think About Freshcaller
Customers like Freshcaller and the features it has to offer. Many say that the platform is easy to set up and use. They also find the service's call monitoring features to be helpful. However, some report that the service's dashboard can get cluttered with icons.
Where to Find Freshcaller
Sales teams and companies looking for a call monitoring service with a complete range of call center software tools should consider Freshcaller. The company offers a 14-day free trial that includes the features of all service plans. Visit Freshcaller to learn more.
Best AI-assisted Call Monitoring Solution: Five9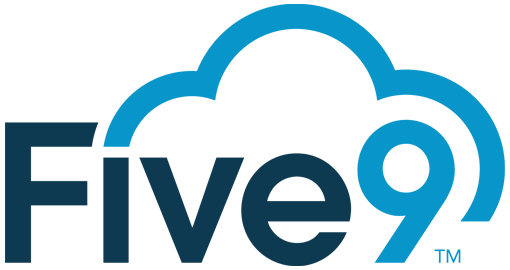 Five9 is one of the more popular call center systems on the market today. The service, which does not offer concrete pricing data, comes with features to help you monitor all of your network's call activity, including live calls. It also comes with the Five9 Genius AI assistant, that can pull up customer data and suggest actions to your staff. Five9 is ideal for teams that want to use new technology for their call center operations.
Five9 Pricing
Unlike other products we looked at, Five9 does not offer pricing information. Instead, you'll have to get in touch with a company salesperson and get a customized price based on your company's unique needs. This is frustrating for companies that are researching and want to see how much the service will cost quickly.
Five9 Features
Five9 offers all the call monitoring features you'd expect from an internet-based call center solution. However, it also comes with many specialized features not found in traditional VoIP systems. For example, the Five9 Genius assistant gathers data based on customer emails, chats, and searches to predict the reason for their call. It does this by recognizing their number and cross-referencing it with your contact list.
Call Monitoring
Like its competitors, Five9 comes with the ability to monitor, log, and report all call activity going on in your network. The service records all calls automatically and also lets you listen in on live calls. The service will also assemble and send reports automatically to administrators that tell them about all call activity such as the number of calls, call length, and the numbers of involved in those calls.
Automated Attendant
Five9 offers features for automatically greeting and routing callers to their desired extension without human intervention. However, what makes Five9 stand apart is the inclusion of the Five9 Genius AI assistant. Genius reads every incoming phone number, compares it with your database of contacts, and pulls relevant info onto the screen of the agent who answers the call. This helps add context to your customer service or sales calls to make them more effective.
Call Center Features
Five9 matches the competition when it comes to call center functionality. It has call waiting, caller ID, and call forwarding. Additionally, its call center capabilities even allow for automatic call queuing, and the ability for you to set up self-service options in your network. For example, you can set up a voice option that lets users check account balance, make payments, and more without your staff having to intervene.
Five9 Setup & Ease of Use
Five9 is a complex call center platform that will take a significant degree of work and technical savvy to set up. The company provides a contact center resource library that has all sorts of datasheets, webinars, and demos to give you all the information you need. Still, the process is far more complicated than other call center services on the market.
What Five9 Is Missing
Five9 is a strong contender in the call center monitoring software space, but it doesn't have as many software integrations as competing services do. If a cohesive business solution experience is vital for your company, we recommend Zoho Desk instead. Zoho Desk natively integrates with more than 30 other products within the Zoho family as well as a host of other outside systems.
What Users Think About Five9
Online reviews for Five9 are highly positive. Customers particularly love how accessible the platform is. However, Some users have reported that this cloud-based service can go down on rare occasions. For more information, check out our Five9 user reviews page.
Where to Find Five9
Five9 is one of the most popular call center monitoring software solutions on the market for a good reason. It's Genius assistant, allowing you to take advantage of powerful automation, makes Five9 the ideal choice for organizations that want to use cutting edge technology in their call centers. For more information on Five9, click here.
Best Call Monitoring Solution for Zoho Customers: Zoho Desk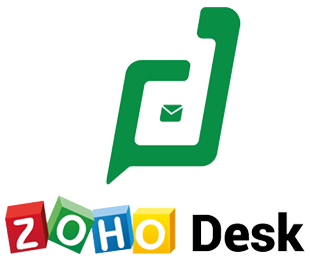 Zoho Desk is a contact center system that comes with monitoring features for email, chat, social media, and the ability to listen to recorded calls. It offers a free version as well as a paid edition that costs $12 per agent, per month. What makes Zoho Desk stand out is that it integrates with almost all of Zoho's 40-plus business applications natively. This makes it great for current Zoho customers who want to connect customer data with their helpdesk solution.
Zoho Desk Pricing
Zoho Desk's small business options include two tiers. The Free version, as its name implies, comes at no cost and includes features for basic ticket handling. The Professional version costs $12 per agent, per month, making Zoho Desk one of the most affordable systems available.
Zoho Desk Tiered Features
| | Free | Professional |
| --- | --- | --- |
| Pricing | Free | $12/agent, per month |
| Email Inbox & Web Form | ✔ | ✔ |
| Customizable Help Center | ✔ | ✔ |
| Knowledge Base | ✔ | ✔ |
| Community Forums | ✔ | ✔ |
| Priority SLAs | ✔ | ✔ |
| Basic Reports | ✔ | ✔ |
| Agent & Manager Dashboards | ✔ | ✔ |
| Ticket Overview Dashboards | ✔ | ✔ |
| Team Feed | ✔ | ✔ |
| Radar Manager App | ✔ | ✔ |
| Monitor Recorded Calls | | ✔ |
| Multichannel Support | | ✔ |
| Automations | | ✔ |
| Multidepartment Management | | ✔ |
| Customer Happiness Ratings | | ✔ |
| Slack Integration | | ✔ |
| Telephony Channels | | ✔ |
| Social Media Channels | | ✔ |
| Time Tracking | | ✔ |
Free
The Free version of Zoho Desk comes with both agent and manager dashboards that show you call activity. Of course, it connects data with the rest of Zoho's apps, which is a plus on its own. For example, an agent can update a customer's email address in Zoho Desk, and that information will be updated in that customers profile in Zoho CRM automatically so that your sales agents know what address to reach out to when pitching new products and services.
Unfortunately, this version is missing support for social media, webchat, or telephony channel support, so you won't be able to solve customer problems through those mediums. This is disappointing because Freshdesk's free version does support social ticketing. Still, this is a good option for those who want to see Zoho Desk for themselves before paying money.
Professional
The paid edition of Zoho Desk costs $12 per agent, per month, and adds support for social media, chat, and phone channels, which makes it the only package viable for teams that want to monitor calls. The system can record all incoming calls, and you can listen to them later to evaluate your employee's performance. That, along with modules for setting up after-hours greetings and tracking agent work times, puts Zoho Desk in line with other paid systems.
For the price, Zoho Desk Professional is an incredible value. However, it is lacking the dedicated live call monitoring features of competing systems. However, you can listen in on calls via the conferencing module. Still, Zoho Desk Professional offers call monitoring, which makes it the only viable version of the product for those who want to track phone activity.
Zoho Desk Setup & Ease of Use
When you first get started with Zoho Desk, you are provided with step-by-step instructions to set up your account, users, and various system settings. The experience is so intuitive that even nontechnical users should be able to get up and running with the platform.
What Zoho Desk Is Missing
Zoho Desk is a useful option for Zoho loyalists and newcomers alike. However, it does not come with any options to customize the look and feel of the platform. Tech-savvy teams who want a truly bespoke feel to their call monitoring system may wish to consider Twilio Flex instead. That service lets you have complete control over the layout, colors, branding, and even the features that the service has.
What Users Think About Zoho Desk
Our readers like Zoho Desk, saying that it is powerful yet straightforward to navigate and understand. They also say it is fantastic if you use any of Zoho's other apps as it provides a seamless business software experience. However, common complaints about the service include the fact that setup can be overwhelming and that the email ticketing sometimes stops working inexplicably. For more reviews, go to our Zoho Desk user reviews page.
Where to Find Zoho Desk
Zoho Desk is just one part of Zoho's long line of business applications. The service works well enough on its own, especially if you want a free call monitoring system. However, it truly shines when it is integrated with the company's other systems. Click the link below to try our Zoho Desk for free and see all it has to offer for yourself.
Best Call Monitoring System for Overall Customization: Twilio Flex



Twilio Flex is a call center solution that allows you to monitor call activity and listen in on conversations. Additionally, you can change everything from the colors of the platform to add your own features with the company's set of development tools. Twilio Flex is free for up to 5,000 user hours and is a good option for companies that have tech-savvy employees on their team and want to essentially build a unique call center system for their specific needs.
Twilio Flex Pricing
Twilio Flex allows you to start for free for up to 5,000 active user hours. Then, you can choose to be charged $1 per active user hour or $150 per named user, per month. This also makes it more expensive than other systems we looked at.
Twilio Flex Features
Twilio Flex lets you configure just about any features you'd want in a system of this kind. There's almost nothing you can't change about the platform, from branding to the interface to on-screen widgets. Some of it requires coding abilities, but you can mostly use drag-and-drop editing as well. It's an ideal choice for teams that want to customize a system to the point where it looks like proprietary software. You can also do nothing and use the attractive default interface.
Call Monitoring
Twilio Flex offers features for recording, tracking, and retrieving past calls, and listen in on live calls within the system. However, what sets it apart is the fact that you can customize its interface to show you whatever data you want to see, including call activity. For example, you could set up your main dashboard so that it shows you the number of active current calls, the most active agents of the day, and average call length if you wanted to. This makes it a unique option compared to other products.
Automated Attendant
Twilio's speech technology can listen to voice commands, just like any other modern call center system. For an additional 4 cents per minute, you can even add Twilio's Autopilot program, which uses AI for natural language understanding. It can also understand user emotions and sentiments. It costs extra, but it's by far the most advanced system we've seen in a system of this kind. It is ideal for organizations that want to use the latest and greatest technology.
Call Center Features
In addition to customizability, Twilio Flex also comes with a full set of features for effectively handling incoming call traffic. Like Freshcaller and Five9, the service has call queuing functionality. It also has short message service (SMS) support so you can handle ticket items from customers who prefer text. That, along with email, social media, and other channels, put it in line with competing solutions.
Twilio Flex Setup & Ease of Use
Usability is perhaps Twilio Flex's biggest downfall. It offers you the ability to make the platform look however you want, but configuring the app takes a certain degree of technical knowledge. There is a drag-and-drop interface builder, but that also requires you to have an eye for design. As a result, we suggest that if you end up adopting Twilio Flex, you consider hiring a freelance developer and designer on a site like Fiverr to help out in the configuration process.
What Twilio Flex Is Missing
Twilio Flex serves as a complete contact center system. As such, it is overkill for any business that is merely looking for a standard business phone system with basic call recording and logging functionality. If you are a solo worker, freelancer, or leader of a small team, we recommend Google Voice instead. The free service offers a local telephone number with every new account and comes with call recording functionality at no extra cost.
What Users Think About Twilio Flex
Many customers feel that Twilio Flex is an excellent value because of its customizability and features. Experienced developers have also said that the application programming interfaces (APIs) involved with Flex are easy to use, so teams can add and edit new features into the platform quickly. However, some users have reported that Twilio can be a bit slow to respond to help requests.
Where to Find Twilio Flex
In addition to call monitoring, the ability to change just about anything you want is Twilio Flex's main strength. Being able to change how the system looks and behaves is ideal for organizations who want a platform that looks like it was made just for them. You can get started with Twilio Flex for free for up to 5,000 active hours. For more information, click here.
Best Free Phone Service With Call Monitoring: Google Voice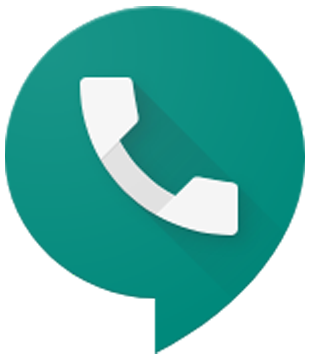 Google Voice is a free, basic internet phone service that can be used on a mobile phone, landline device, or desktop. The service also offers free call recording and logs, so it can serve as a makeshift call monitoring system for those who cannot afford a paid phone solution with live listening. Google Voice is ideal for small teams or anyone who is looking for a free separate business number on their personal phone with the ability to save and store business calls.
Google Voice Pricing
Google Voice is a free service that offers users a local telephone number. The service provides free calling and texting to most of the United States and Canada. Calls to select North American locations and other countries start at 1 cent per minute. This is one of the most affordable solutions available today.
Google Voice Features
Google Voice offers basic telephony features like voicemail, call blocking, and call screening capabilities. It also offers free call recording, which gives it a powerful call monitoring feature that is lacking even in more expensive, complete phone services.
Call Monitoring
Google Voice is a phone service that is not geared toward call centers, so it only offers the ability to monitor the call activity of one number at a time. However, recording calls with the service is very easy. When you are on a call, press "4" on your dial pad to begin recording a call. While it lacks live call monitoring, you can bypass this easily by initiating a conference call between you, the employee, and the customer.
Automated Attendant
Unlike other services we looked at, Google Voice does not offer an automated attendant, so you won't be able to route incoming calls automatically. The service does come with a call screening module that greets callers and asks them to identify themselves, but that module is no substitute for the virtual receptionist functionality found in call center services like Zoho Desk or paid VoIP services like 8×8.
Call Center Features
As a basic telephony application, Google Voice does not offer anything in the way of call center features. It was designed for simple call management functionality such as making calls, sending text messages, and checking voicemail messages. If you want a call center solution with live call monitoring functionality, we recommend Freshcaller instead.
Google Voice Setup & Ease of Use
Google Voice is incredibly easy to set up. All you need to do is have a free Google account. Then, you can either go to voice.google.com or download the app on your iOS or Android device. After choosing your local telephone number, you can start using Google Voice's features immediately. This is one of the most intuitive telephony services.
What Google Voice Is Missing
Google Voice provides a free local telephone number with every Google account. However, it does not offer the ability to adopt a toll-free number like many paid phone systems. If having a more established business presence is essential to you, we recommend 8×8. That service offers 800 numbers as well as unlimited calling to 47 countries.
What Users Think About Google Voice
Google Voice users are happy with the service because it offers the ability to adopt a separate business numbers free of charge. The fact that it offers texting and voicemail functionality is also appreciated. However, many customers say that it is difficult to port phone numbers over from landlines. For more customer opinions, check out our Google Voice user reviews page.
"When we started out, we used Google Voice. It was a great fit at the time because it was free, so we didn't have to find space in the budget to justify using it. I found it easy to add new numbers over time and that helped us to also track the results of the marketing channels we were using. All incoming calls were recorded, and it was easy to pull up recordings"

―John Melchior, Founder, Kapture Pest Control in Westwood, New Jersey
Where to Find Google Voice
Google Voice is an effective free option for solo workers, freelancers, or any other type of business user who only need basic call recording functionality. All you need is a free Google Account to get started. Click the button below to learn more.
Best Traditional VoIP Service With Call Monitoring: 8×8

8×8 is a VoIP phone service provider that offers complete call monitoring features in its midtier version. The service, which starts at $35 per user, per month, also boasts unlimited international calling plans to up to 47 countries. 8×8 is great for businesses and sales teams with international vendors, clients, or team members wanting a system that provides modules for tracking and monitoring recording calls.
8×8 Pricing
8×8 offers three packages. The X2 plan is $25 per user, per month, with calling to 14 countries. The X5 plan is $35 per user, per month, and comes with call recording, making it suitable for proper call monitoring. The X8 plan is $55 per user, per month, with unlimited calling for 47 countries.
8×8 Tiered Features
| | X2 | X5 | X8 |
| --- | --- | --- | --- |
| Pricing | $25/user, per month | $35/user, per month | $55/user ,per month |
| Unlimited Calling Zone | 14 countries | 32 countries | 47 countries |
| Audio & Video Conferencing | Up to 5 people | Up to 25 people | Up to 50 people |
| Media Storage | 1GB | 5GB | 10GB |
| Mobile Apps | ✔ | ✔ | ✔ |
| SMS Messaging | ✔ | ✔ | ✔ |
| Phone Number | ✔ | ✔ | ✔ |
| Auto Attendant | ✔ | ✔ | ✔ |
| CRM Integration | ✔ | ✔ | ✔ |
| Recorded Call Monitoring | | ✔ | ✔ |
| Operator Switchboard | | ✔ | ✔ |
| Call Quality Reporting & Analytics | | | ✔ |
| Inbound & Outbound Contact Center | | | ✔ |
X2
8×8's X2 package is $25 per user, per month, and comes with basic call logs on network activity, but it does not come with the ability to record calls for later evaluation. This level also includes business VoIP phone features like an auto attendant and CRM integration. 8×8's X2 is a good choice for sales teams wanting a phone system with unlimited international calling and CRM integration.
Unfortunately, the X2 package does not offer call recording, especially considering that it comes standard in Google Voice, a free solution. It also forces those who need the feature into paying for the more expensive X5 edition. However, this is the only VoIP provider we looked at that includes unlimited international calling with a tier-one plan, which may be a more valuable feature for some companies.
X5
8×8's X5 package adds call recording, as well as unlimited international calling to 32 countries, for $35 per user, per month. The call recording module, combined with the basic call logs found in all versions of the service, make this the most affordable version of 8×8 with proper call monitoring functionality. Unfortunately, this does not come with live call listening features, call barge, or call whisper like a dedicated call center solution would.
However, the X5 plan lacks the call quality reporting tools offered by the X8 plan. This means you will not be kept up to date on any connection issues that your team faces while using your phone system. However, the fact that is offers calling to 32 countries makes it a good fit for companies with international contacts that want a larger global calling radius and the option to record calls for training and quality control purposes.
X8
The X8 version of 8×8 offers unlimited calling to 47 countries, a rarity for a business phone system of this kind. It also comes with call quality reports that gauge connection status at all times and let you know about any drops in audio quality and reliability. This can be useful in troubleshooting any problems as you can use the information to determine any issues caused by new equipment or moving devices around the office.
At $55 per user, per month, this might be too expensive for most small businesses. It is also worth noting that even this top-shelf version is no substitute for a call center system when it comes to having a live view of call activity and ticket tracking. You will have to leverage conference calling to listen to live calls. Still, this is one of the most feature-rich packages available and is ideal for companies that don't want to compromise on functionality.
8×8 Setup & Ease of Use
8×8 provides setup documentation to new customers. This guide will walk you through setting up the service and changing settings as you see fit. Many users find this process to be quick and painless, even if they are not tech experts themselves.
What 8×8 Is Missing
8×8 has satisfactory call monitoring features if you are looking to track calls in a simple, noncontact center environment. However, a dedicated call center service like Freshcaller offers a live dashboard that tells you exactly who your agents are calling, how long they've been on the phone, and the ability to listen in on calls.
What Users Think About 8×8
Our readers give 8×8 mixed ratings. Customers say the service is priced well and offers a lot of features for the money. However, other users report that the service can be unreliable. For more customer reviews, visit our 8×8 user review page.
Where to Find 8×8
Businesses with a high volume of international calls and should look at 8×8. Call a solutions specialist at the company's toll-free number to sign up for an account or request a customized quote through 8×8's website.
How to Use Call Monitoring
Call monitoring can be used in several ways. In most conventional call center solutions, there will be an option to listen in on an employee's call. This way, you can hear what is being said and evaluate employees based on their ability to help customers in real-time. This is often accompanied by a whisper or a barge feature.
A whisper feature allows you to speak with the associate as they are on the phone. The customer, or whoever else is on the line, will not be able to hear you. This is helpful if you are trying to help a new salesperson read from a script. However, it can also be intrusive and unhelpful if you talk too much while they are trying to hear the customer.
A barge feature lets you join in on a call at any time and puts you in contact with both the employee and whoever they are speaking with. This can be used for stepping in during an especially disastrous sales call or for handing off the next part of a sales pitch to a manager. However, we recommend letting the person on the other line know that multiple people are listening in on the call.
Call monitoring can also be accomplished by looking at call logs and listening to recorded calls. For example, you can check the call activity list of a service like Google Voice to see if an important customer spoke with one of your team members that day. You can then listen to the recording of that call to see if your employee did an excellent job at helping them out.
While listening in on a live call is ideal, being able to track call traffic and listen to recordings is a standard feature in more affordable phone systems. It is a superb way for businesses to ensure call quality without having to invest in a dedicated call center system.
Call Monitoring Benefits
It is essential to understand what your employees are doing when it comes to using your business phone service. Call monitoring features provide important insight into what calls are being made, when calls are happening, and who employees are speaking with. Being able to hear audio of those calls makes these modules even more useful.
Call monitoring benefits include:
Evaluation: If you can hear employee's calls, you have a better insight into how they deal with customers over the phone. For example, listening in to a star customer support employee's conversation with a customer can help you understand why they are so effective. You can then take those lessons and apply them to the rest of your team.
Reference: The majority of services on the market allow you to record calls and play them back at a later time. This is helpful if you want to recall the details of an important call with an associate. Call monitoring features save you the trouble of having to take detailed notes during a call.
Accountability: You want to avoid making your customers happy, but there will probably be times when your staff is perceived as unhelpful, making a caller very upset. Call monitoring features offer a shareable recording of calls that let you play them back and understand what went wrong. This information could help you spot an employee error or even see that the customer was unduly harsh to the agent.
Tips for Call Monitoring
Call monitoring is a powerful feature for any small business owner. However, it allows for some severe boundary violations and also invites some other problems. Here are some things to be aware of when making use of call monitoring functionality.
Use Live Listening Sparingly
If your call center service offers live call listening, it can help evaluate your agents. However, making constant use of the feature can make employees feel like they are working under a microscope. While you technically reserve this right as a business owner, this could lower morale and create a high turnover right. Live monitoring should only be used when it's necessary.
Leverage Reporting Dashboards
Hearing your employee's conversation is just one part of understanding your call activity. Freshcaller, 8×8, and other services offer dashboards that visualize calling data such as call times, numbers, and caller locations. The insights gathered from these can be quite valuable. For example, these dashboards might help you realize that you are getting the bulk of calls in the early afternoons, so you should have more people on staff between noon and 4 p.m.
Share Expectations With Staff
Monitoring calls and critiquing performance doesn't make much sense if employees don't have a good framework for what constitutes effective work. Before monitoring calls, let employees know what you expect of them when they are using your company phone system. Creating a list of criteria like "ask the customer if they have any further questions" is an excellent place to start.
Bottom Line
Call monitoring is a common feature in today's leading business phone solutions, whether it is listening in on live calls or checking logs and recordings. However, it is contact center solutions that provide the most powerful monitoring functionality.
We find that Freshcaller is one of the best call center platforms on the market partly because it is so easy to monitor call activity on a network. The company even offers a 14-day free trial with every new account. Click the button below to get started.