According to Epsilon, 77% of people open their mail as soon as they receive it. Data from the Direct Mail Association (DMA) showed that two-thirds of people have bought something because of a direct mail piece.
This shows that when done right, direct mail can still be a fundamental element of your marketing strategy. One popular way to do direct mail advertising is by running a postcard campaign. If you're looking for an all-in-one solution, Cardigent designs, prints, and delivers your business postcards directly to mailboxes in targeted areas for as low as 19 cents per card. Click here to visit Cardigent so you can generate new customers and lower your acquisition costs.
Below is a list of 26 direct mail ideas from marketing experts on what makes up effective direct mail outreach.
---
How To Package The Mail
1. Use oversized envelopes.
Get your customer's attention by using oversized envelopes for your marketing material. According to a study by Direct Marketing Association, oversized envelopes have the best response rate, followed by postcards, dimensional packages, catalogs and letter-sized envelopes respectively.
You can check out PsPrint for fast and affordable printing of your direct mail marketing materials.
---
2. Make your mail lumpy.
Charles Gaudet, Predictable Profits
The first goal of a direct mail campaign is to get your envelope opened. We've sent thousands of direct mail pieces to prospects, and we find mailers with a lumpy object inside of the envelope have a near 100 percent open rate. People are curious what's inside, and the curiosity gets them to open it. Now your job is to make it personal, relevant and captivating to get your piece read.
---
3. Design it for easy skimming.
Adam Treiser, ExactAsk
When considering the graphic design and the layout of your direct mail, try to imagine the information laid out on a computer screen. Powerful photography, infographics, and other imagery carry more value than ever in the digital age. Take as much time crafting the look of your mailer as you spend on crafting the words and messaging.
If you want a unique design for your direct mail piece, consider using 99designs.
---
4. Send it USPS in a FedEx or UPS envelope.
Mike Evans, Owner, Relevant9
Go pick up a handful of FedEx or UPS envelope sleeves, the kind that you would send unfolded documents in, from your local shipping store. Insert your marketing material and send it through the United States Postal Service (USPS). Yes, they will deliver it even though it is in their competitor's packaging. The trick here is that every marketer uses envelopes and it's pretty easy to spot a promotional/spam letter. But important documents get sent in FedEx/UPS envelopes. They will definitely open it.
Find out why USPS is our recommended company for shipping in our buyer's guide.
---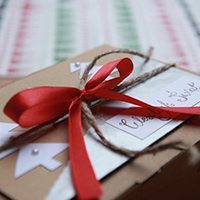 ---
6. Don't use the same packaging or design all the time.
Ethan Boldt, Author, Target Marketing Magazine
Marketers must be careful that their packages don't all start to look the same. They can have different type, colors and pictures, but when all are put next to each other, they are really the same design and look.
Solution? Swing for the fences, and prepare to strike out once in awhile by designing your direct mail differently and creatively.
---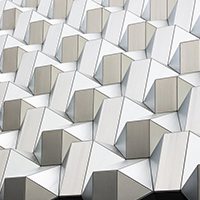 ---
What To Include in the Content
8. Sell your offer – not your products and services.
Kathleen Hanover, Executive Creative Director, Imagine That Creative, Inc.
Make sure your offer is absolutely irresistible to your mailing list. Sell the offer, not your product or service. The offer generates nearly half of your response, so make sure it's relevant, compelling, and that it expires soon!
---
9. Make it personal.
Deanna Willsey, Author, Target Marketing Magazine
Personalize your messages as much as possible. Do not limit this to just the envelope or introduction; insert the consumer's name as often as is reasonable. Also, pictures (you, your staff, your products, etc.) help to make a personal connection with your consumer.
---
10. Include all the info necessary to make a purchasing decision.
Mickael Bentz, Product Marketing Manager, Adobe
Recipients spend more time with physical mail than with digital messages and look at a piece of paper very differently from a screen, so you can provide more information. This is especially important since you're most likely trying to close a sale rather than just capture contact information. Thus, include all the necessary information needed for the recipient to make the decision you want. Remember that your message has to be customer-centric, concentrating on the benefits, such as value, convenience, peace of mind, quality, rather than on your offering's features.
---
11. Add interactivity.
Heidi Tolliver-Walker, Contributing Writer, Printing News
Print is powerful, but additional elements such as QR codes and other technologies enable interactivity and add a new dimension to direct mail. For example, QR codes are highly effective for downloadable coupons, embedded personalized URLs (so people can scan the code rather than typing it in by hand), and sending people to personalized maps of event openings.
For its own holiday promotion, one company added a personalized QR code with embedded personalized URL that allowed recipients to scan the code rather than typing in the URL by hand. Lengthy personalized URLs can be an issue. By using personalized QR codes, you can eliminate this problem and connect with users on their mobile device.
---
12. Provide multiple ways to respond.
Michael, Marketing Manager, Ampliz
When sending your direct mail, give your customers a few options on how to respond to your letter. Some individuals prefer to mail back their responses to the sender directly, whereas others may prefer to text, email or go to the website URL. The point here is the more methods of response is equal to better marketing results.
---
13. Give benefits and freebies to the customers.
Letter Jacket
Focus your direct mailing on what the customer will get out of going with your product or service. Don't just talk about how great you are; talk about what you're going to give them. Show them some direct advantage of going with your product or service.
Probably the best way to do this is to include coupons and special offers with each direct mail. The more direct, tangible benefits you offer to your customers, the more successful your direct market campaign will be.
---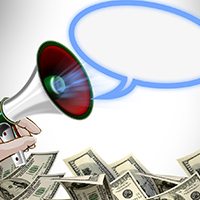 ---
15. Send mail on special occasions.
Melissa Data
Be opportunistic about events in your target customer's life such as birthdays, graduations and weddings. Sending helpful promotions around life events can create close connections with customers.
---
16. Postscript (P.S.) is your friend.
Brad Dunn, Marketing Consultant
Case studies indicate that the typical letter recipient's eye moves down the page to the P.S. before they read everything in the letter! Try to restate your proposition in the P.S.
---
17. Use marketing language on the envelope.
Dean Rieck, Target Marketing
If you want something, you have to ask for it. Prompt your reader to open the envelope with copy such as "inside," "see inside," or "open immediately." Combine this with a benefit to jumpstart your sales message. "FREE Recipes! Look inside …" or "How to pay $0 in taxes! See inside for details …."
---
Put a Good System In Place
18. Combine your direct mail initiatives with digital outreach.
Lauren, The Marketing People
The best marketing plans have a combined approach, using both traditional and online methods. It is almost instinctive now for people receiving your letter to look you up online. Which is why you need to assess your online presence before you send anything out. Make sure your website is up to date with your services, products and offers. This ensures that no matter which route the customer takes to converting with you, they have the easiest journey possible.
---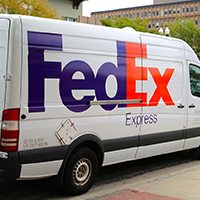 Let's put the importance of maintaining list quality into perspective with an example. Each year, over 40 million Americans change their addresses. Updating mailing lists reduces the volume of undeliverable mail. The United States Postal Service (USPS) formally calls this type of mail Undeliverable-as-Addressed (UAA) and has mechanisms in place to reduce it – not updating lists can result in the forfeit of postal discounts.
---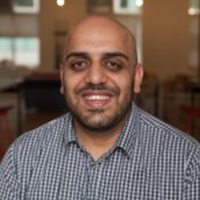 Here are some metrics you can track to calculate the return on investment (ROI) of your direct mail campaign:
Campaign audience size
Cost per mailing
Total campaign budget
Response and conversion rates
Number of buyers
Average revenue per buyer
Revenue / Profit generated
Use these data points to calculate your profit and subsequently the ROI of your campaign.
---
21. Project conversion metrics.
Marketing MO
The general rule of thumb is that the smaller and more targeted your list, the more you can spend per piece. It's better to make a strong impression to a few than to make a weak impression to many. Know your cost per unit, and project a conversion rate, so you can estimate whether your campaign will have a positive ROI before running it.
---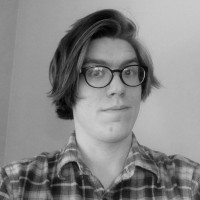 ---
Samples of Creative Direct Mail
23. Wine glass invitation.
Code My Views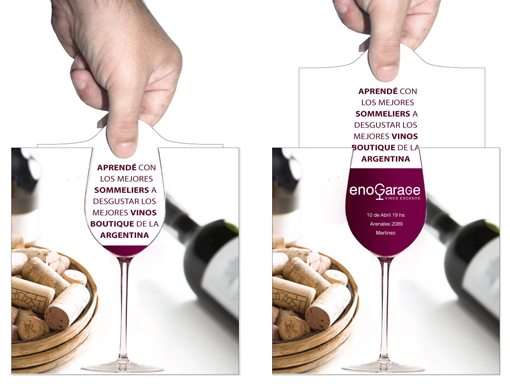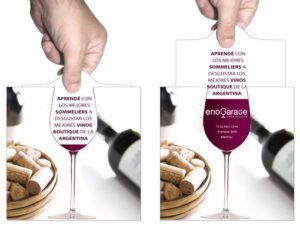 This one shows that you don't have to have a huge budget to make an interactive marketing piece. The simple wine mailer has one piece that pulls out of another. As you pull, the wine glass fills up.
For these types of campaigns the main goal is to get the potential customer to merely look at the advertisement for a bit longer than they typically would. In this case, upon noticing the illusion the receiver is likely to play with it once or twice and perhaps even show other people present in the room.
---
24. World Water Day direct mail that can only be read using running water.
Urban River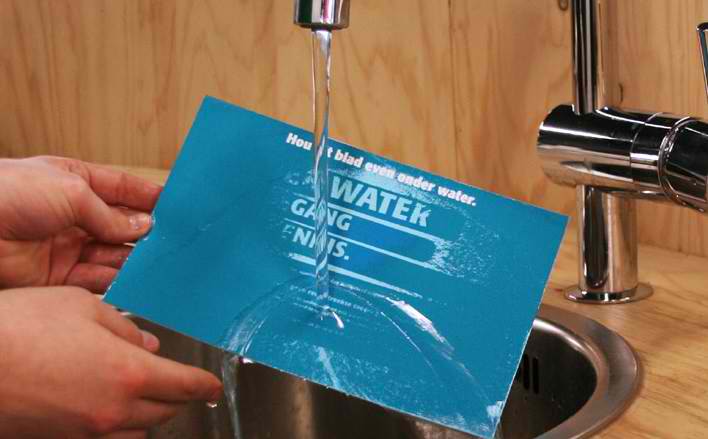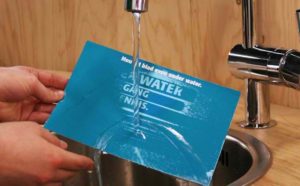 To mark World Water Day in Belgium, this mailer was sent out to companies and the press. The letter inside could only be read when held under water – raising awareness on its importance
---
25. Griffiths, Gibson and Ramsay Productions (GGRP) direct mail example to sell their sound production services.
Approved Index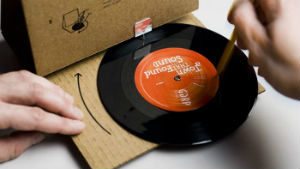 Back in 2009, Vancouver-based GGRP began a direct mail campaign to creative directors at selected advertising agencies in order to highlight their sound production services. The campaign featured a folding cardboard phonograph and unsurprisingly went viral, creating a buzz of industry attention for the company – not to mention capturing the imagination of the ad agencies themselves.
Why was it so successful? Originality is the number one reason that this campaign was so successful. After all, how many cardboard record players do you own?
Another reason why it has become one of the most loved campaigns in direct mail history – even after six years – is that it's so tactile. Not simply a throwaway flyer or booklet, these phonographs are probably still sitting in desk drawers to this day. A brilliant example of old meets new.
---
26. Land Rover's event invite that came with a balloon.
SEMA Group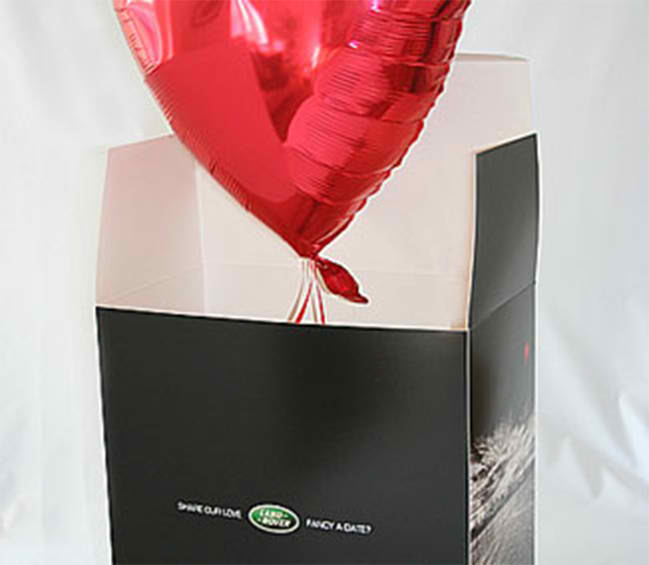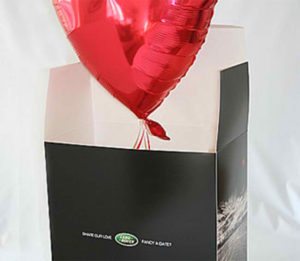 World renowned vehicle manufacturers, Land Rover, used a novel way to invite customers to the opening of their new Liverpool showroom. Balloons were put inside boxes and sent to 100 customers. Tags were attached to the balloon strings, which delivered the company's marketing message together with an invite to the event.
---
Over To You
We'd like to thank everyone who contributed direct mail ideas for this list. We hope that these tips will help you make the most out of the next campaign that you send out.
What is your favorite idea from this list? Leave your comments below and let's talk!
For a more in-depth guide in coming up with a direct mail campaign, read our guide on how to launch a direct mail campaign.