Business postcards advertise your products and services to your potential customers, building stronger relationships and creating better engagement. Because postcards are a visual representation of your company, strong postcard design ideas are critical to their effectiveness in building your brand.
We put together a list of 26 postcard examples and templates for different industries, including details of what it is about the design that makes it a good fit for that industry, to help you improve conversion on your marketing materials.
---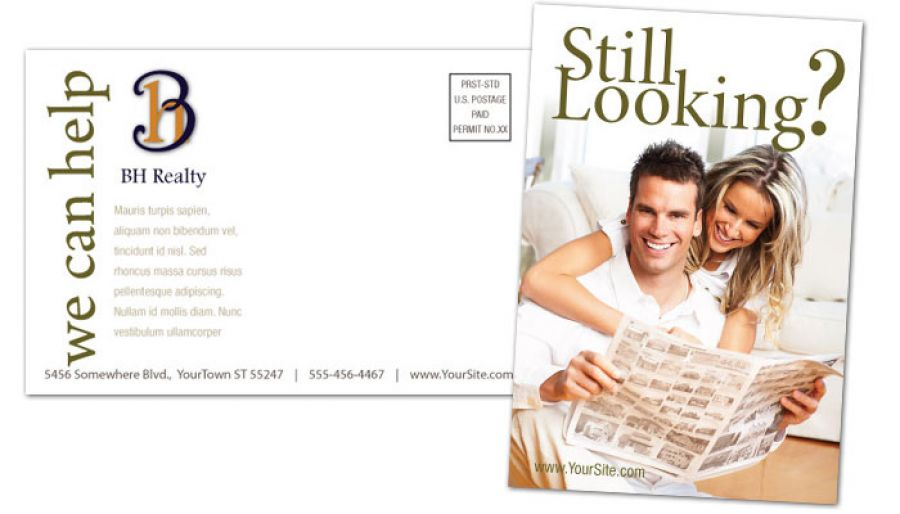 Real estate postcard designs vary significantly depending on the message. For example, announcements for sales and open houses are always image heavy, but for campaigns with general messages like this example, we can pull back on the images to let the CTA shine. Notice how the phrases "still looking" and "we can help" jump out.
---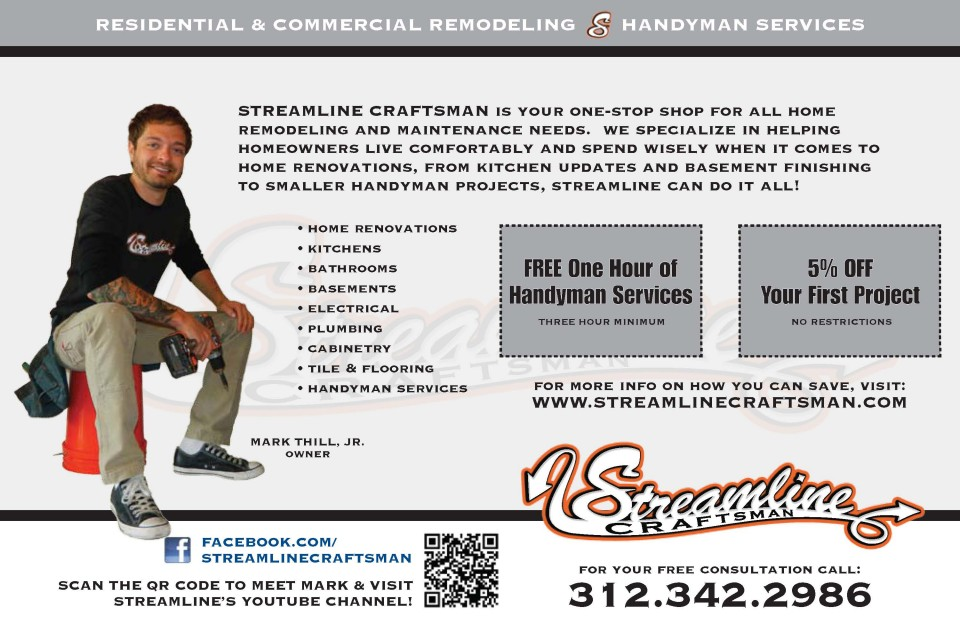 Notice how detailed this postcard is without looking too crammed or messy. The layout is very organized and the font size is just enough to make it readable. It offers promotions for motivation and even contains a QR code that links to the owner's social media page.
---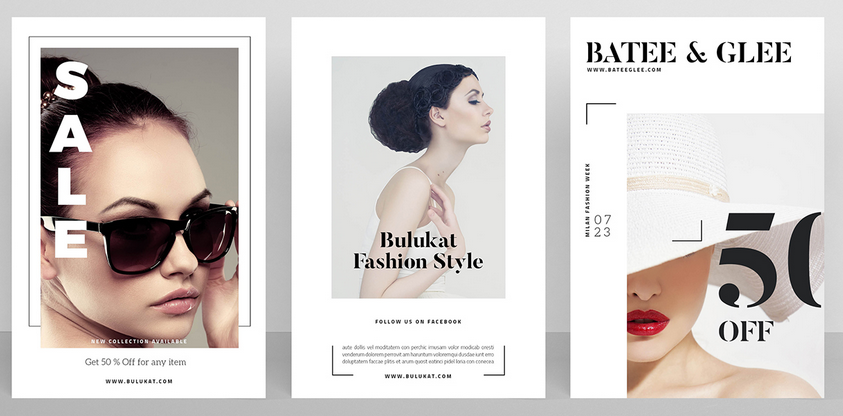 Retail shops have very stylish designs for their postcards, but the bottom line is almost always announcing a sale or offering discounts. This gives customers a reason to look forward to mail from their favorite fashion retail shops.
---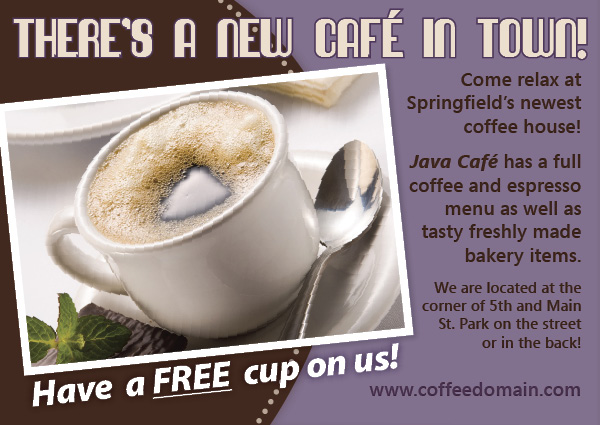 Coffee shops are a great business idea, but the challenge is making sure potential customers know that they're opening. A newly-opened shop can use this postcard design example as inspiration when announcing their presence to the neighborhood. Make sure that you have a great copy and an incentive for customers to check you out.
---
---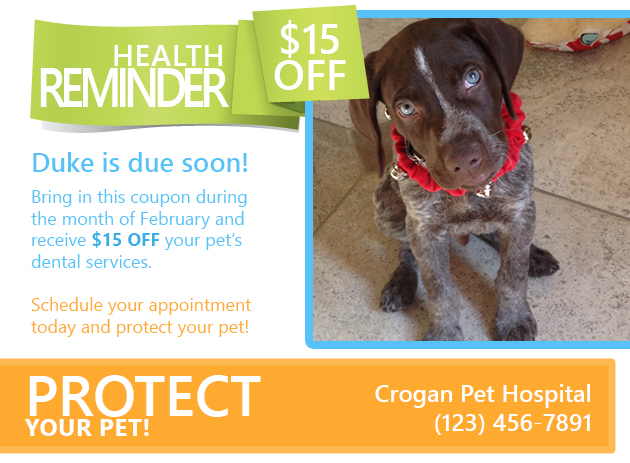 Looking for a unique idea for appointment reminders? This postcard design idea works well for reminding patients of their appointments. Customize the image for a more personal touch and offer a special discount on their visit.
---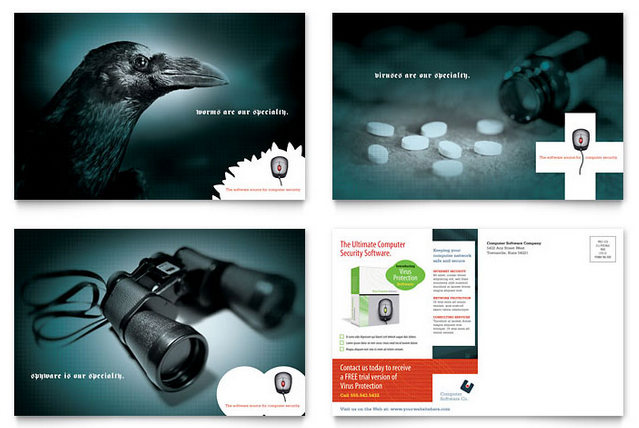 What we love about this postcard design idea is the use of imagery to explain technical jargon. Many business owners get intimidated when it comes to consulting professionals about their computer system and website. This design makes it easier for clients to understand the value of your services.
---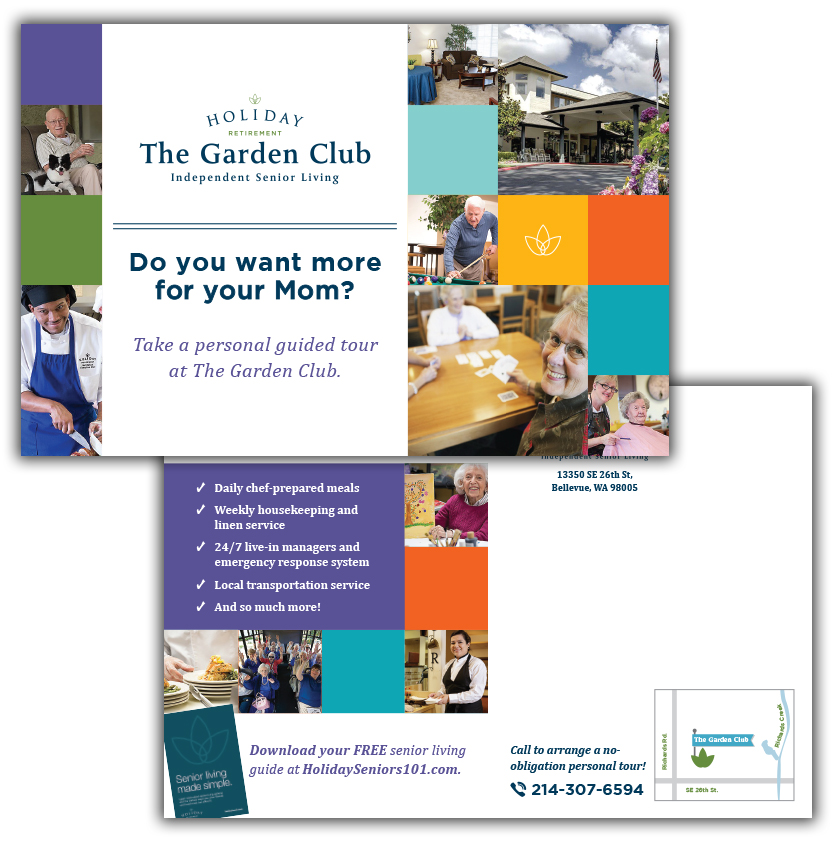 Families of senior patients want to make sure that their loved ones are contented and happy. Instead of the usual greens, golds and browns, use vibrant colors to let your audience know you promote an active lifestyle. Match it with the right images and copy to complete your branding.
---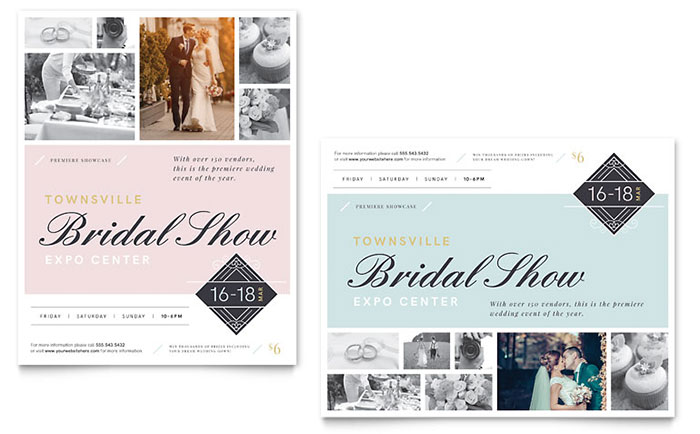 Event planners will do well with using postcards to invite target customers to their bridal show events. This design sticks to an elegant theme with a clean layout and matching fonts. Make sure to make it worth their while by offering incentives for visiting.
---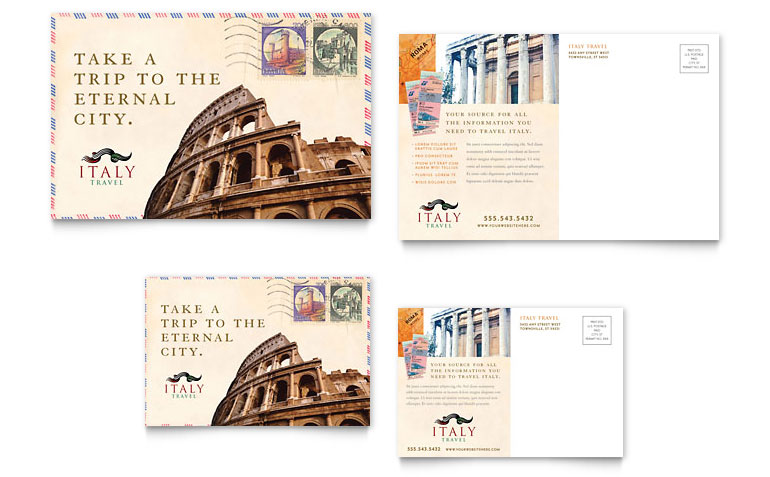 If you're offering a tour package to historical destinations, use a vintage design to deliver a clear message that excites. This postcard example uses two iconic images and a strong caption, along with faux stamps and old-school envelope borders to complete the look.
---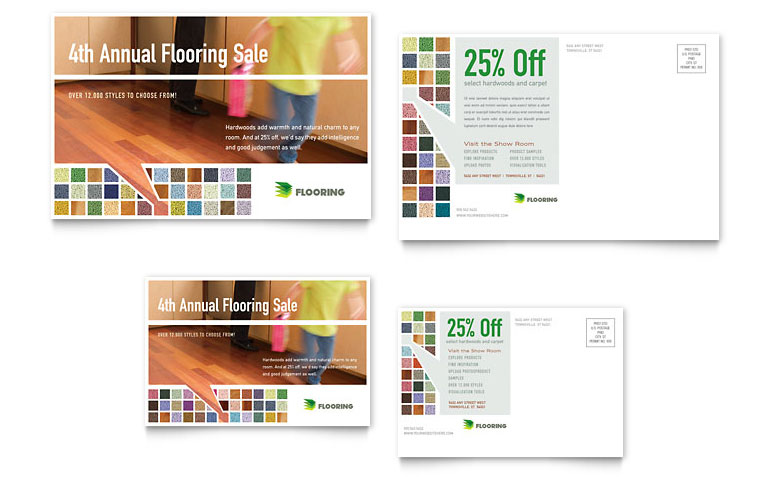 Give your customers as much information as possible when announcing a sale. As a shop for floor and roof tiles, it helps to include a sample guide of your products on sale. You can also include pricing ideas like "for as low as" or "price starts at" to motivate customers.
---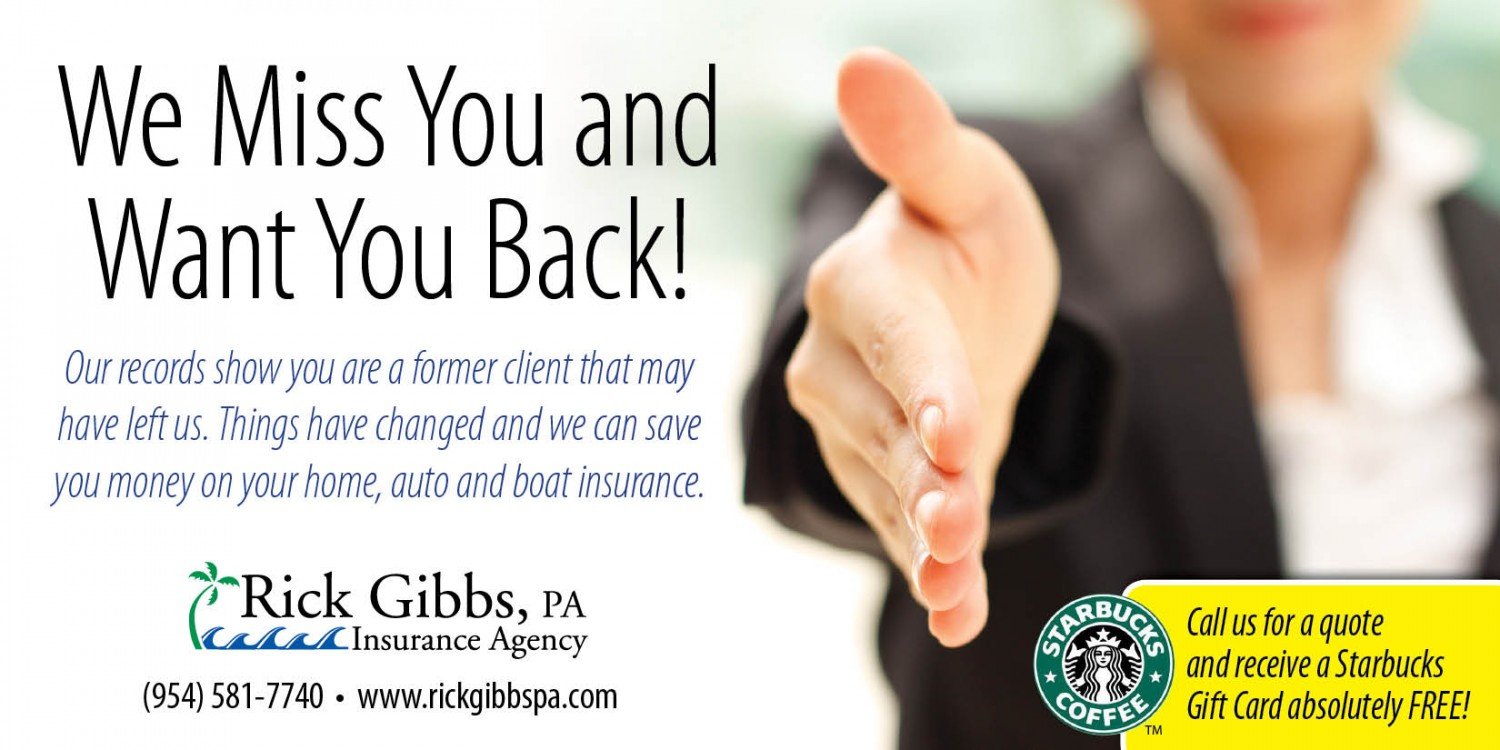 Here's a postcard for insurance agencies that want to reconnect with their former clients. Make sure your message is well-explained and has a strong image that complements. Finally, include a small incentive like free coffee you can offer when they accept your invitation to meet.
---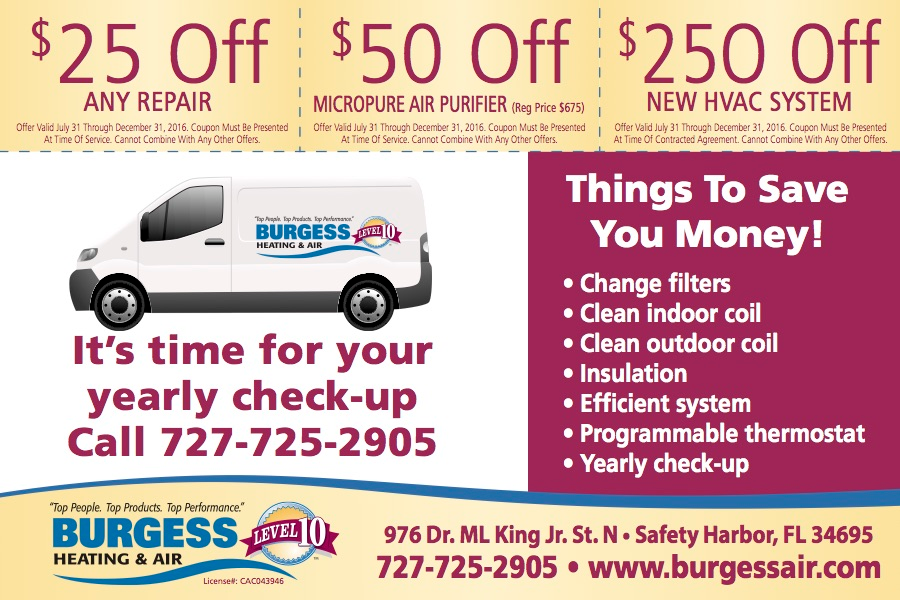 As far as postcard design ideas go, one way to keep your current clients is to remind them of the warranty expiration of services performed. This makes for a great reason to send them postcards. List your services to remind them of why they chose to work with you in the first place. You can also award them for their loyalty with discount vouchers included in the card.
---
14. Dry Cleaner Postcard Example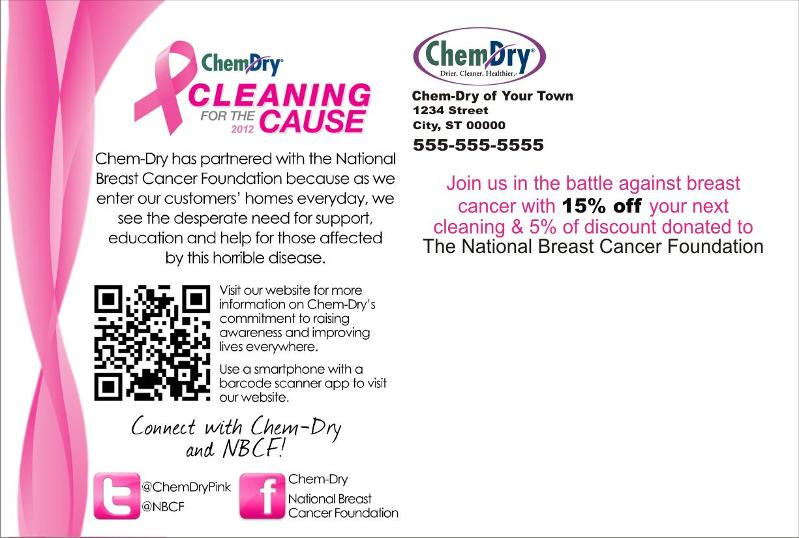 You might think that daily interaction means not having the need to use direct mail to connect with your clients. Let your clients know about a charity event that you're participating in by sending them postcards. People love to contribute to a good cause. You can even add a QR code to redirect to your website.
---
---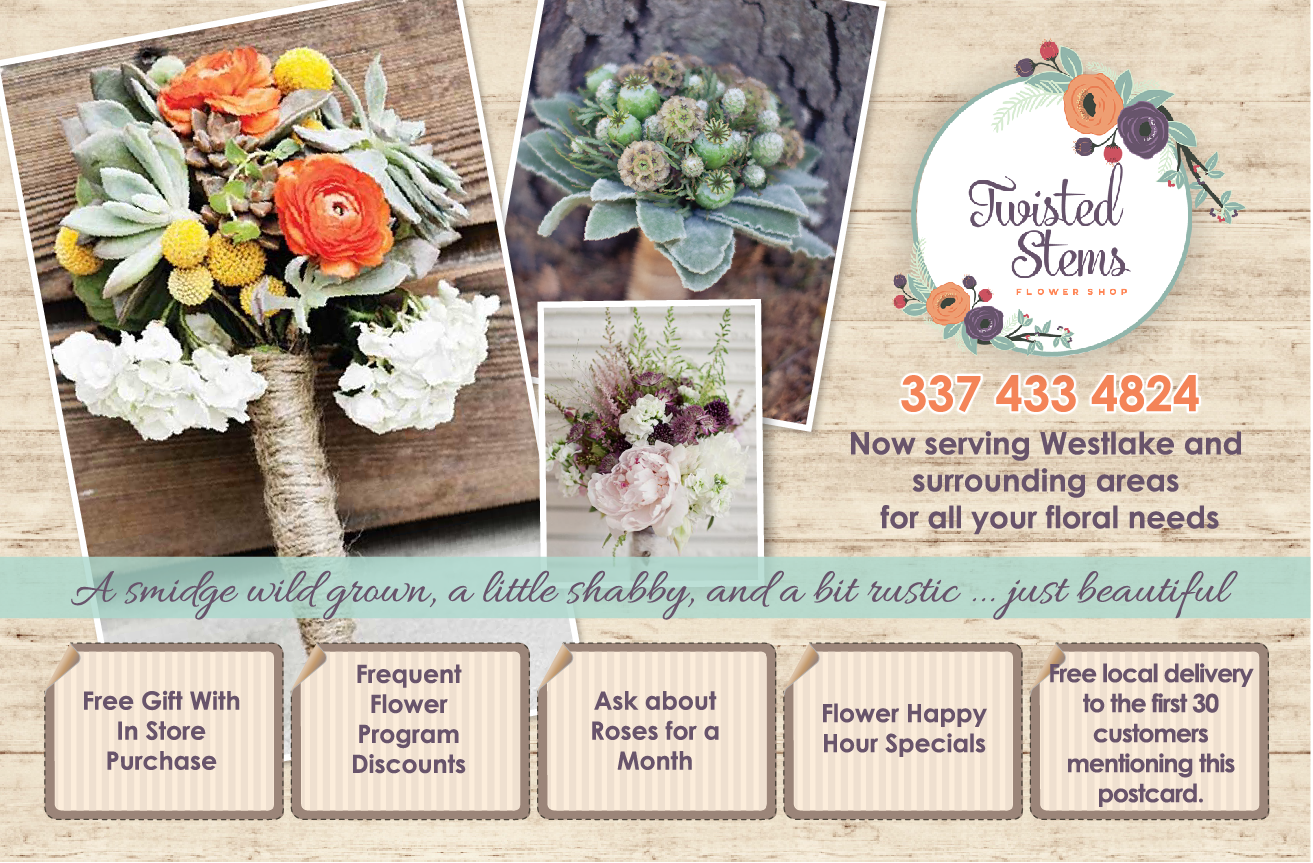 Expanding your business to more areas? Announce it by sending postcards to potential customers in the new locations. We love how this postcard has a CTA for promotions, it's direct, uses minimum words, and is actionable.
---

Most of the time, you miss out on clients because they are not aware that your business exists. A delivery service can reach out to potential clients with postcards that gives helpful instructions on how your process works. Finally, make sure that your phone number is clear and readable so clients know how they can reach you easily.
---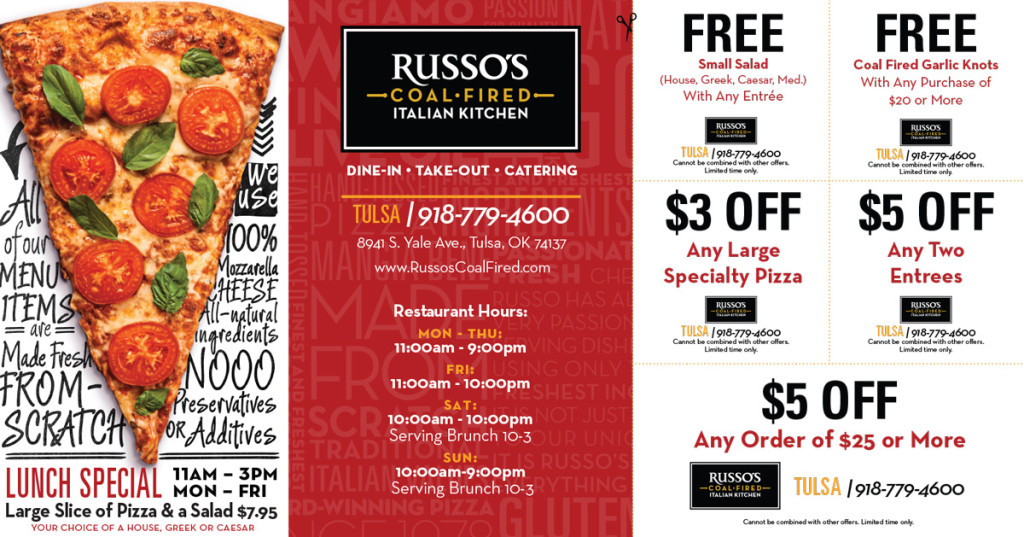 Make your postcards more interactive by adding tear-off promotions. Customers will enjoy collecting your postcards and bringing them when they visit your store. Remember to use a clean layout when including discount coupons on your postcards.
---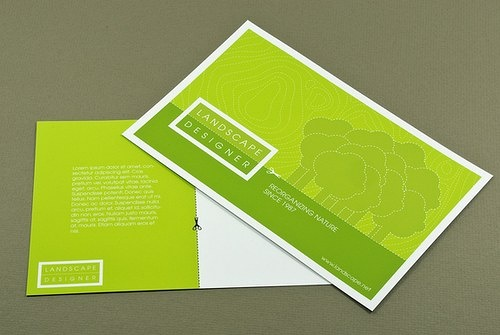 You don't have to overwhelm readers with a complex mural to be memorable. This postcard example shows how using your brand color can be equally attractive. Simple illustration and text will help complete and convey your postcard's message.
---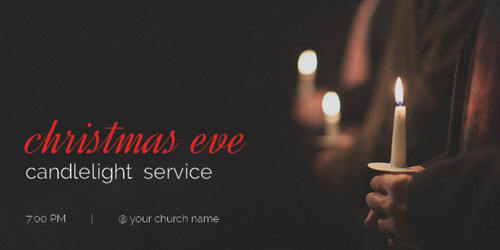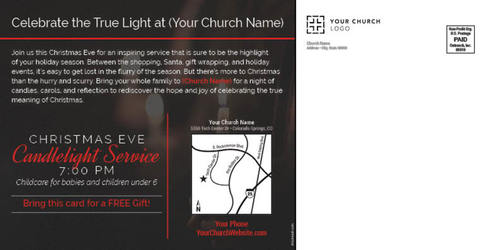 Your church can get more parishioners by sending invitations to attend your service. Introduce them to your flock by inviting them to special events like a candlelight service or choir concerts. We love this example because it included a map and even offered a free gift if they bring new attendees who bring the postcard.
---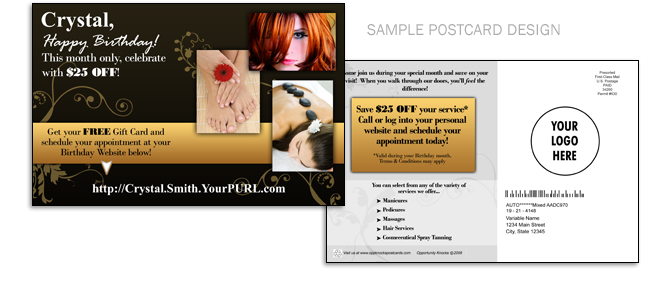 Part of developing better relationships with customers is remembering them on their special occasions. Send your customers birthday cards and include a special discount or free service as a birthday treat so they know that you value their business. This will help develop customer loyalty and referrals of new clients.
---
22. Barbershops and Hair Salon Postcard Examples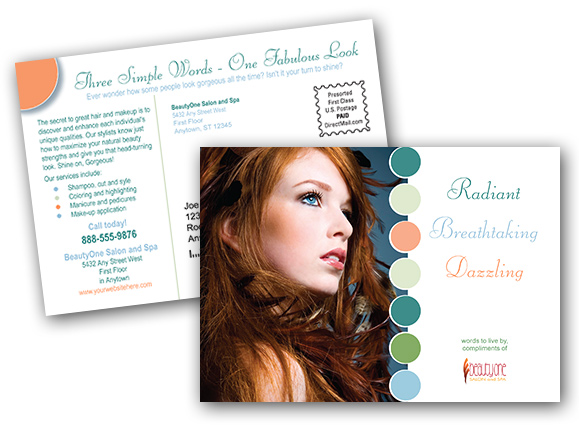 Barbershops and hair salons can use postcards as referral cards. Use the large space to make sure that you have all the information potential customers need to convince them to try your service. Add an eye-catching image and colors that reflect your brand.
---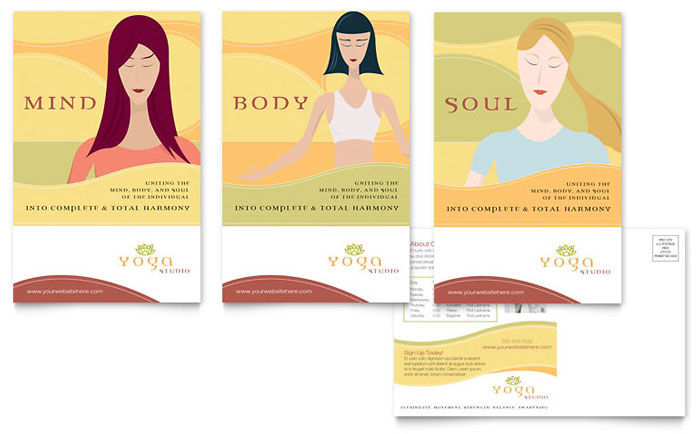 For businesses that offer yoga classes and gym memberships, you can send potential clients postcards to introduce your business. Aside from a list of your services and contact details, you can also attach a removable tab that can house a business or discount card. Be creative with your theme to keep your audience entertained.
---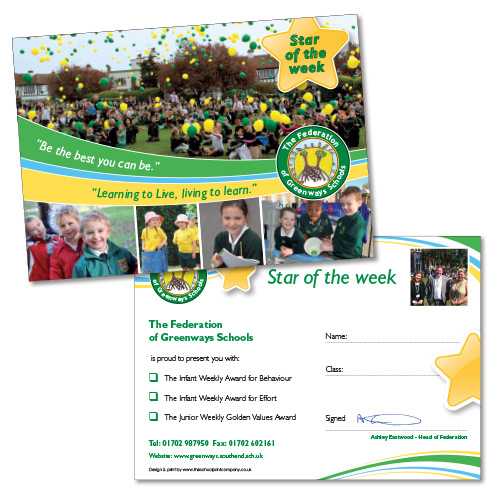 Give parents a pleasant surprise by sending postcards to share congratulatory messages and school testimonials about their children from the school. This postcard example shows how you can fashion a reusable template that fits the purpose. You can also attach a QR code that will take the parents to a video of their child showing why they earned the recognition.
---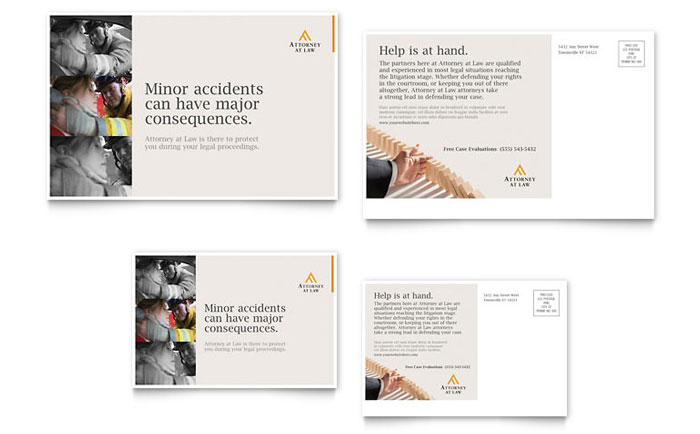 It helps to show how valuable your service is for potential clients. Instead of just creating a list, it helps for law firms to focus on their advocacy. Use the postcard to create a narrative that shows how your service can benefit a person's everyday life. Partner this with a strong image that clearly sums up your message.
---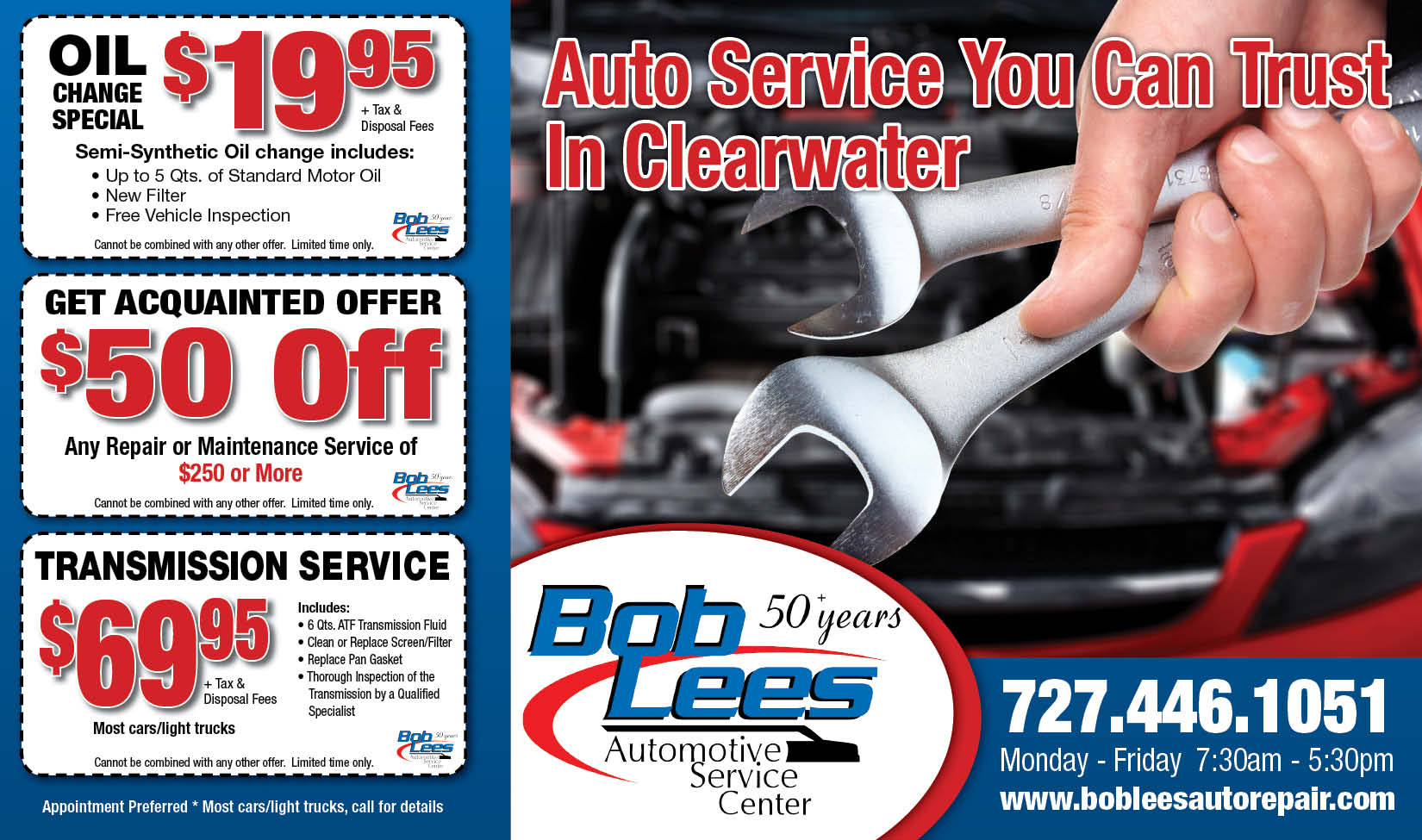 Remind car owners of the importance of having their vehicles regularly checked with postcards. You can highlight particular services based on seasons and offer special discounts on those. Finally, make sure your phone number is printed in a large, clear font. If you have an app, include a QR code they can use to download it on their mobile device.
---
Over to You
Use these examples for inspiration when designing your next postcard. With a creative design and engaging content, you'll have your customers eagerly waiting to find your envelope in their mailbox.
Want to share your own postcard graphic design inspiration? We would love to hear from you! Share them with us in the comments.