If you search around online for marketing ideas, you will probably find great resources for businesses with a national audience. However, most businesses are local businesses, not national. That's why we spoke to the top experts on local marketing to come up with this list of the top 35 local marketing ideas.
A big thank you to everyone who contributed!
---

When people look up business like yours online, you want to be one of the first names that comes up. One of the first steps to getting there is to build citations for your business, which means making sure your business is accurately listed in as many online directories as possible. Be sure to use Yext and find out how well your business shows up in local searches.
---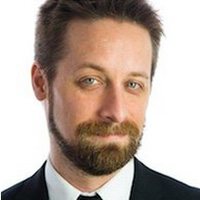 ---
Local TV is a fun and often-overlooked opportunity to get the word out about your business. Before you write off TV as a media dinosaur, consider this: 3 in 4 American adults watch local television news. Read this article to find out the 4-step process Brigitte created to successfully cold pitch local TV networks.
Learn more about getting local press coverage in our guide.
---
Casey Meraz, Moz
Making sure your business is accurately listed in as many online directories (e.g. Yelp, YellowPages.com) as possible is key to ranking in the local results on search engines like Google. More listings ensure your business comes up in more local searches, which translates directly into more customers finding your business. If you don't have one, click here to get a free listing at YP.com and boost your business's visibility in local search.
---
Information about your business (such as your hours, pictures, and reviews) can show up in the search engine results page when customers search for your business online. This info is pulled from your Google My Business page. Make sure you have claimed your page, and that you have filled out your profile as completely as possible.
---
In a local consumer review survey, it was found that approximately 71 percent of consumers will leave a review for a business when asked. This reinforces the need for every business to have a reputation marketing strategy.
While this finding does illustrate the importance of asking customers for reviews, businesses must exercise caution and patience in doing so. Too many reviews acquired within a short time frame can look suspicious, meaning those reviews could end up getting flagged and filtered out on the review platform. Ask your customers for reviews gradually over time, and don't overdo it.
---
Cross promotion is a great opportunity for two local businesses to help each other out. Find a complimentary business that offers a different product but promotes to the same audience, and market your services to each others' groups.
---
Matthew Barby, HubSpot
In this article, Matthew gives a breakdown of the weighting of various factors Google uses to determine which websites to rank in the local results section. He then goes through techniques you can use to increase your website's ranking.
---
Radio is a great medium to promote a local business since it specifically targets listeners in your area. Find a local station whose listeners fit your target demographic and offer them a free sample of your product. For example, if you own a pizza restaurant, bring over a few pizza pies around lunch time. If you're lucky, they'll mention what your business did on air.
---
11. Connect with journalist.
Sandra Rodgers, Community Manager at Cometdocs.com
Small businesses should attend journalists' conferences where they will get to know local and regional journalists and build relationships with them. They should also reach out to local press and offer professional advice to their readers, in a form of Q&A section. It's a win-win situation for both local business and the press.
---
12. Utilize Local Facebook Groups.
Natwar Maheshwari, Founder, Around.io

Facebook Groups have made a massive comeback as one of the best social channels for marketing. You get 100% reach. Even better: people in your group get a notification when you post in the group. It may take a little while to get people to join your group in droves but once there, you have a fantastic marketing channel that's like an email list. We recently did an analysis of Facebook Groups to dig into what works and what doesn't that you can
check out here
.
---
Lori Kaye, Director, Lion LinQ
Here's how it works: let's say you're running an event and want to spread the word quickly. Get double sided marketing pieces made up with your special event on the front and their special offer on the back. They will hand out those flyers like crazy and constantly refer their patrons to YOU. The cost of the marketing pales in comparison to the foot traffic and word of mouth you'll receive.
---
Carl Ashfield gives OnCrawl practical advice on how to improve and dominate local SEO for small to medium sized businesses. What's important to remember is that  search rankings are not set in stone. If your business has already managed to snag one of the top three spots in local searches, you need to be proactive to maintain that positioning as there are always others shooting for that top spot.
---
So many local businesses don't put a proper review system in place. As a result, they easily acquire negative reviews and don't earn enough positive reviews. You have to tell your happy and loyal customers where and how to review your business online or it likely won't happen.
Do this through email, postcards mailed to the customer address, and in person. Multiple touches helps make the process clear. Add a section to your website once you receive enough reviews, showing testimonials and including the steps to leave a review online.
---
The best marketing advice I could offer any small local business owner for growing their business exponentially is providing the best customer service experience possible.
This means continually going above what the customer expects (ie: under-promise and over-deliver). Do something special when the client least expects it. This is by far the fastest way to grow a business. If you're providing an amazing customer experience, they'll send you more business than you can handle.
---
17. Partner with a local nonprofit.
Kelly Jacobson, Junior Content Creator and Social Media. Illumine8 Marketing & PR
Don't underestimate the power of partnership. Partnering with a local non-profit is a non-invasive technique to build brand recognition, and you give back to the very community that you're trying to market to. Whether you sponsor an event or donate resources and time, it's a win-win for everyone.
---
18. Put coupons for your business online.
Mike Catania, Chief Technology Officer, PromotionCode.org
Increasingly, consumers are looking to shop locally, but they're not yet trained to know where to look for offers. As a result, adding your store to coupon sites and uploading your deals is a fast and (usually) free way to re-orient local traffic back to you from national searches. Below are some popular coupon sites and their Add Store pages:

---
19. Offer your product for a local event.
As a chair company, we find out when the local brewery is doing things like Movie Nights, and then simply provide the chairs and tables for patrons to enjoy the movie in! It's a really easy way to help share our products, while also offering something special and additional to an already organized event. Our favorite was providing the furniture for Hi-Wire's Summer of Bill Murray's movie nights.
---
20. Create a tradition around a holiday to interact with your clients.
Randy Mitchelson, APR, VP Sales & Marketing, iPartnerMedia
We host an open house at our office and provide a full Thanksgiving spread the day before Thanksgiving. All our staff participates in cooking and converting our office into a festive gathering place. The event has grown each year as our portfolio of clients grows. People look forward to our event, ask us about it, and frankly now expect it and know to plan their Wednesday afternoon before Thanksgiving to stop by our office.
Another component to our tradition of giving thanks is we ask our visitors to bring a nonperishable food item which we donate to a local food bank.
---
21. Partner with local realtors to let people moving into the area know about your business.
We provide local realtors "Welcome to the Neighborhood" gift bags filled with gifts and discounts highlighting the businesses that they can give to new families moving to the                                                area.
We've been very successful in our outreach and bringing in new members and guests to our location. I highly recommend this strategy.
---
22. Hold a contest to excite new potential customers.
Victor Clarke, The Marketing Quarterback, Clarke, Inc.
Contests are great because they engage your database in a manner that's different from the traditional seller/buyer model. Contests can appeal to the competitive edge of people in a creative or intellectual manner. Of course, many people like freebies, so keep that in mind. You can use a variety of media from postcards to social media to drive entrants to a landing page that is prepared to capture useful marketing data.
---
23. Create a picture scavenger hunt around town.
This is similar to hosting a contest, but it really gets people engaged in the local community. Have the rules be that you have to go around town and take pictures at different landmarks. Partner with local businesses, and have people take pictures at these spots. It's fun for the whole family! Plus you can use the pictures on social media and tag all of the businesses that participated.
---
24. Aim to attend 4 local events each year.
One of the most effective local marketing campaigns your business can do is to participate in community events. For example, I advised a lawn care company to get involved in their town's annual lawn and garden festival. The company purchased a booth that provided tips on new gardening techniques and pamphlets about their services. It allowed the business owners to connect with the community on a personal level and put a face to the name. The event was a great success and brought in a ton of new customers.
---
25. Market yourself as "the local expert" in your industry.
I decided I had to market myself as "the expert" and "go-to guy" for real estate agents. I did this by writing down every problem or question a buyer and agent might ask a home inspector. Then, I designed free training seminars around these issues, and brought them right inside my real estate office. Being the main speaker at these events made me the expert in their eyes. It also allowed me to individually meet and build relationships with agents all over the state. My referrals shot through the roof because people like to know they can trust the companies they recommend.
---
26. Think of every contact as a potential relationship, not a potential sale.
We actually send a personal note to ALL responders to our social media campaigns. We also build relationships by sending handwritten thank you notes to those who refer to                                                us.
It sounds old school, but taking the time to do this will really differentiate you from your competition. Small businesses don't need to capture the attention of the world. They need to establish a few reliable business relationships with other vendors who will drive customers to you.
---
27. A website that is optimized for mobile is a necessity for companies with local reach.
Brett Farmiloe, Founder, Markitors
With just about 80% of local searches conducted on mobile devices converting into an inquiry, companies need to have information readily available for customers on the go. This means your site should be responsive–it should look good and work well on mobile.
I once worked with a company that was spending $10M a year annually on advertising. After conducting an audit of their marketing outreach, I found that their website wasn't optimized for mobile and as a result, mobile customers were spending about 75% less time on the site than desktop visitors. That was a big eye opener for their marketing department.
---
28. Reuse successful content across your social media channels.
Did a blog post work really well for you on Facebook? Then, you can re-purpose it a little bit so it's not the exact same thing and put it up on Twitter. Small businesses may be better off creating one high-quality piece of content they can share across all media channels, rather than customizing content for each channel that suffers from inattention. Re-purposing and reusing content actually allows you to send a targeted message to your customers.
---
29. Use local information to appear in local search results.
Catherine Schutten, Sr. Manager of Content and Brand Strategy, LocalVox Media Inc.
Businesses should include a local phone number (no 800 numbers), a local address, and website on online directories so that they appear in local searches. Google gives preference to businesses with a local information when a person is searching on a mobile device (the rationale is that they are in the area and looking for a store to visit).
---
30. Pick an area to target and stay consistent.
Jordan Milewski, Director of Communications, Social Firestarter
We have many clients in California that want to market for the entire state, but we get the best results when picking a specific city or county to target because, locally speaking, someone in San Francisco will not be searching for a business in San Diego. Once we pick a specific location, we gear every aspect of their internet marketing campaign to that location.
---
31. Attach your business to a local story.
Shaun Walker, Creative Director/Co-Founder, HERO|farm
The quickest way for a business to be noticed or stand out to the public is simply to take a stand. I'm saying find a meaningful connection between a timely event and you/your business, service, or product—then pounce on it.
Constantly scan the news and see if there is any way you can hook yourself onto a developing story and how doing so will benefit the public. This way, you take interest in something that has already garnered headlines. If you take a stand with the story or issue, you can become a first mover, and then you easily become a shaker.
---
32. Get specific with your keywords.
Danay Escanaverino, CEO, LunaSolMedia
Be as specific as you can about the location and keyword you are using in your local marketing campaigns. For example, if you are a dentist in Miami, do not just promote "Miami Dentist." Also promote your services, such as "Miami Teeth Whitening" or "Discount Cavity Filling in Miami, FL." The more specific you are, the better chances you will show up for that exact search when prospective customers search.
---
33. Look for warm introductions.
John Zupancic, Founder, Wriber Inc.
You and/or your workforce likely know a handful of people and businesses in the local community. Go to them directly, and ask for feedback about your product or service. And once you get it, ask them if they know anyone else that may be interested. I have used this method to get my first customers.
---
34. Use loyalty discounts to get repeat business and to encourage customers to spread the word.
Julie K, Director of Sales & Marketing, TorontoVaporizer
When customers purchase from us, they are eligible for the repeat customer discount of 10 % off their next purchase. Customers sometimes pass this code on to friends and family members who may want to purchase something from us in the future, or they can choose to use the code themselves for future orders. Our loyalty discount code is another excellent way to encourage our customers to spread the word about our business, pass the savings on to those in their immediate circle of connoisseurs, and drive traffic to our store from repeat customers and new 'word of mouth' customers.
---
35. Join your local chamber of commerce.
Chris Denny, Executive Marketing Manager & President, Lead Optimize, LLC
You should certainly attend the networking meetings and events but also know the other resources available to you through the chamber. Many chambers of commerce provide the print and email lists of all the chamber members to use for marketing, offer information and metrics about the area's people and businesses, and have great contacts in local media and publications where you might want to get a mention about your business from time to time.
Additionally, posting the chamber logo on your website shows businesses and people in the community that you are established and invested in the area.
---
BONUS: Hunt down local bloggers with a good following.
Every city has local bloggers with a few thousand local followers. Without a huge national audience, these local bloggers don't expect quite as much and even better, they'll speak directly to your local audience. Do a giveaway and product review with them. As these local bloggers grow, you'll get more traffic. Better yet, blog traffic from these sites can last for years or for as long as any posts mentioning your business are archived somewhere on their website. I've actually seen blog promos we've done for clients send traffic for years and actually send increasing amounts of traffic as the blog grows and the content remains archived and available.
---
The most trustworthy marketing and advertising comes from people we know. According to a survey conducted by Nielsen, 83 percent of people say they trust the recommendations from friends or family. In this article, Aina gives 7 ways to boost your referrals.
---
Ana Caracaleanu, CEO, Luevo
Social media marketing is a major strategy for any business, and studies have shown that by geo-locating your posts you get a higher engagement. Geo-tagging shows content that's been posted on social media by users in a specific area. We wrote an article on Instagram best practices, and it was shown that geo-located Instagram posts see 50% more                                                      engagements.
People like to connect with brands locally, so if you are at a fair or at an event, let them know by geo-tagging your content and images.
---
BONUS: Properly identify your target market.
To do this, you need to know what your market wants, what your market needs, and how you can fulfill both of those desires. Without targeting your market accurately, you can't implement strategies such as customer service reviews, local business referrals, and mobile device optimization, because local marketing has to be so much more specific than a broad-based marketing strategy. Know thy local customer leads to know thy local marketing techniques.
---
BONUS: Think about how you and your business neighbors can help each other
Rohit Prakash, Co-Founder, Townsquared
Create a social media collective with neighboring businesses to increase your visibility online without spending promotional dollars on boosting posts. Social media posts that have high engagement are more likely to show up in other people's feed. We've noticed a trend emerging on the Townsquared platform called "hype groups." Local business owners are working together to comment and like each other's posts to help make sure their social efforts get the most traction possible.
---
Over To You
Once again, a big thank you to everyone who contributed their top local marketing ideas. Now, it's your turn. What's your favorite tip for local marketing? We'd love to hear from you in the comments.