9 Best Facebook Advertising Agencies for Small Businesses for 2023
The best Facebook advertising agencies are affordable, Meta-certified partners, and offer a free consultation with an actionable audit, report, or analysis. Moreover, they demonstrate how they will maximize your return on ad spend (ROAS), continually monitor and optimize ads, and are transparent with results. After reviewing dozens of services, here are the top options to help you find the best Facebook advertising agency for your business.
Best Facebook Advertising Agencies at a Glance
Facebook Ad Agency

Free Consultation

Free Report

Fees* Starting From

✓

✕

$650 per month

✓

✓

Custom

✓

✓

$300 per month

✓

✓

Custom

✓

✓

Custom

✓

✓

Custom

✓

✓

Custom

✓

✕

Custom

✓

✕

$480 per month
*Does not include the cost of ad spend
Wondering how much your ad budget for Facebook should be? Read our article on how much Facebook ads cost, including a breakdown by industry.
Let's take a closer look at the top options so you can find the best Facebook advertising agency to help grow your small business:
Lyfe Marketing: Best Facebook Advertising Agency for Small Businesses Overall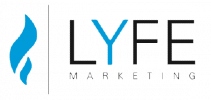 PROS

CONS

Facebook Ad management includes Instagram ads
Management fees start at $650 per month, more expensive than some others on this list
Twitter and LinkedIn Ads are available for an additional $100 per month each
Additional one-time setup fee of $300
Certified Facebook Partner and Google Ads Partner
$500 minimum ad spend is more than some others on this list
Lyfe Marketing is an award-winning social media management agency that offers high-quality Facebook ad management services. It's the best overall Facebook advertising agency—and the best option for small businesses wanting to bundle Facebook and Instagram ads. In addition, you can add on management of Twitter and LinkedIn ads for $100 each.
Lyfe Marketing hyper-targets your ads to reduce wasted spend and help you get the highest return on your investment. Advanced ad targeting aside, they also help with ad copywriting and media, saving you additional time and resources.
Although compared to other agencies, its $500 minimum ad spend is low, it's still higher than some others on our list. For example, BrandLume has services for businesses with as low as a $200 per month advertising budget. To get the maximum ROAS, Lyfe Marketing it's best for those looking to spend $3,000 to $3500 or more per month on ads.
Facebook Ads management fees start at $650 per month with a minimum ad spend of $500 per month. Additionally, there is an account setup fee of $300 (which is often waived). You can also add package pricing for social media management from $750 per month, Google Ads from $650 per month, and email marketing from $500 per month.
While we appreciate the pricing transparency, it's not the most affordable Facebook ad agency for small businesses, especially those looking to bundle services. If budget is a top concern, we recommend checking out Hibu.
Ad management services include campaign setup, daily ad monitoring, and optimization, advanced targeting, retargeting, custom bidding, and reporting. Uniquely, Lyfe Marketing will also create landing pages for your Facebook and Instagram ads as needed.
Lyfe Marketing's clients are generally satisfied, with a score of 4.5 out of 5 based on over 80 reviews. Case studies cite performance metrics such as:
Online sales up 714% due to social media efforts
Major sales increases from search engine optimization (SEO)
Reach 1,000 with every $5 spend on ads
Optimization of campaigns to reduce wasted ad spend
If you're looking to harness the power of social through expert-managed Facebook ads, Lyfe Marketing will be a good bet. In addition to Facebook pay-per-click (PPC) ad expertise, it's also one of the best digital marketing agencies for small businesses overall. Get the conversation started to see what it can do for your business.
Open Moves: Best Option for Working With Facebook Ad Veterans

PROS

CONS

Real-time reporting dashboard, so you're always in the know
Management fees aren't published, unlike Lyfe Marketing
Account managers are experienced veterans
Additional services for a one-stop solution for paid social, Google Ads, Amazon Ads, SEO, and email marketing
As a small business, starting with a Facebook advertising company can sometimes mean having to work with a less-experienced, less senior account manager. Open Moves' clients, on the other hand, rave about the fact that they get to work with highly experienced Facebook ad managers.
In addition, Open Moves has a thorough onboarding process. They take time to learn what your goals are and craft a custom plan to help you achieve them. They also spend time educating you, as the client, about their approach, what resources will be brought to bear, and what to expect. All these set the stage for success with Facebook advertising and the other PPC services they provide.
Ad management services for Facebook include a free PPC audit and strategy development, goal setting, campaign building (or rebuilding), creative (e.g., copy, video, images, graphics, and so on), and real-time reporting. Your campaign will be monitored constantly, and adjustments will be made frequently.
Open Moves' fees are known to be competitive, with several clients noting the value far surpassed the cost of the services provided. However, it's not likely to be the cheapest solution for Meta PPC ad management. Hibu or ROI Minds might be a better option if your budget is fairly small.
Across multiple review sites, Open Moves' clients are thrilled with the return on ad spend (ROAS) they are seeing with Facebook ads. The 32 reviews on Clutch.co have them at 5 out of 5, while over 105 reviewers on G2.com give them an average rating of 4.9 out of 5. Case studies on the website showcase clients that have enjoyed:
40% growth in PPC revenue
From 17% to 70% ecommerce revenue growth year over year
Reach of up to 20 million Facebook and Instagram users
3x ROAS for Facebook and Instagram ads
If you want to work with an agency that boasts years of experience with Facebook ads, Open Moves is a great option. To get started, request a free PPC audit and schedule a consultation to see how this highly rated Facebook advertising agency can help you grow your business.
Hibu: Most Affordable All-in-One Digital Marketing Solution

PROS

CONS

Low-cost paid social ad management fees from $300/month
No LinkedIn or Pinterest advertising services
Instagram and Twitter included for budgets over $500
Pricing for all services is not transparent, unlike Lyfe Marketing and BrandLume
Meta Business Partner, Google Premier Partner, Microsoft Advertising Select Partner
Hibu is a full-service digital marketing agency with affordable Facebook ad management services. Because of its holistic approach and service capabilities, Hibu is the best Facebook ad agency for those wanting an all-in-one digital marketing solution to reach their business goals.
Hibu's digital marketing service offerings are broad, from building a smart website to social media marketing, reputation management, and review generation. You can also save by bundling multiple services or get a one-stop solution for both social media marketing and advertising.
You can get started with Facebook pay-per-click (PPC) management services and add on other services as your budget allows. This makes it an excellent solution for businesses that need an agency to scale with over time. If you need social media marketing services in conjunction with advertising, Hibu is one of our top recommendations.
In addition, you'll find several free tools on the Hibu website, including a calculator that estimates your Facebook reach and the ability to instantly generate a digital marketing report—no consultation required. Hibu has a 4.1 average client score in G2.com reviews.
In addition to your Facebook advertising spend, management fees start at $250 per month. With a budget of $500 or more a month, you can extend your campaigns to Instagram and Twitter, which is more budget-friendly than comparable services with Lyfe Marketing. Ad management includes campaign setup, ongoing management and ad optimization, and reporting.
Hibu's additional services are designed to work together holistically to drive traffic to a website and build a brand. Some of the additional services available through Hibu are listings management, online review management, smart website design, local search engine optimization (SEO), and search engine marketing (e.g., Google Ads).
KlientBoost: Best for Facebook Ad Creatives Inclusion

PROS

CONS

Creatives included (e.g., copywriting, graphics, videos, images)
Management fees aren't published
Facebook / Meta Partner, Google Partner, and Microsoft Ads Partner
No social media management services outside of paid advertising, unlike Hibu and Lyfe Marketing
High customer satisfaction rating of 4.9 out of 5 with over 800 reviews
No option to get the free marketing report without setting up a consultation
KlientBoost offers individual pay-per-click services for advertising on Facebook, including a one-time Facebook ad audit, account setup, consulting, and ongoing campaign management. For the price of your contact information and a free consultation, they will also provide you with a free marketing report that promises 17 ways you can improve your online marketing.
While some agencies require you to provide ad copy and creatives like images or video, top Facebook marketing agency KlientBoost takes this stress away. They will write the copy and generate the visual assets needed to produce a high-converting ad campaign.
In addition to Facebook Ads, KlientBoost offers pay-per-click (PPC) management for other channels, including Google Ads, Twitter, LinkedIn, Quora, TikTok, and more. You can also turn your website SEO efforts, landing page design, conversion rate optimization, and email marketing over to KlientBoost, making it a comprehensive solution for paid and organic lead generation.
KlientBoost is a top-rated Facebook advertising agency, based on aggregate reviews from over 325 customers with a near-perfect score of 4.9 out of 5. This is reflective of the case studies and results KlientBoost has published relative to customer successes, with case studies' ad metrics citing:
Up to 25% decrease in cost per acquisition
From 90% up to 390% increase in conversions
Up to 57% decrease in cost per conversion
Based on over 200 case studies, predicts you'll see a 63% increase in return on investment (ROI) in your first three months
ROI Minds: Most Affordable for Ecommerce Businesses

PROS

CONS

Free audit report with consultation
Facebook ad management fees aren't published
Facebook Partner, Google Ads Partner, Microsoft Ads Partner
No option to get the audit report without a consultation
High customer satisfaction 4.9 out of 5 stars for 40+ reviews
Capacity advertised as limited to five new ecommerce clients per month
ROI Minds is a Facebook ad agency offering some of the more affordable PPC management services for ecommerce businesses. It has high customer ratings of 4.9 out of 5 and scored well against our criteria. In addition, it offers a full ecommerce marketing suite of services, including social media management, SEO, content writing, and graphic design, in addition to ad management services for:
Google Ads
Facebook Ads
Snapchat
TikTok
Retargeting
In addition to meeting the requirements to become a verified Facebook Partner, Google Partner, and Microsoft (Bing) Ads Partner, ROI Minds has also earned Inbound Marketing Certification from HubSpot. This is invaluable as optimizing ads for keywords can also help ensure they are displayed correctly and ahead of competitors' ads.
ROI Minds also provides white label PPC and SEO services. This makes it a good option for marketing agencies needing an outsource solution to offer new client services, handle lower-profile accounts, or cover excess capacity during agency growth. Other agencies that offer white labeling include Conversion Perk and BrandLume.
ROI Minds is also a good fit for those wanting a flat-fee-based cost structure vs a percentage based on increased sales or some other metric. However, the website indicates it only takes on a limited number of new ecommerce clients each month, so there may be a wait to start up with ROI Minds' services.
SmartSites: Best Ad Agency for Audience Development

PROS

CONS

Solid case study metrics to demonstrate client ROAS
Pricing isn't transparent
Facebook Marketing Partner, Google Premier Partner, Microsoft Advertising Select Partner
Estimated to be a bit more expensive than some others on this list
High customer rating of 4.9 out of 5 in hundreds of reviews
SmartSites is a robust solution for paid advertising on Google, Microsoft, and social media platforms including Facebook, Twitter, Reddit, Pinterest, LinkedIn, and Instagram. Plus, like KlientBoost, it offers search engine optimization to increase organic web traffic through higher rankings on Google, as well as conversion rate optimization.
In addition to general paid advertising, it offers tailored solutions for local PPC and ecommerce. And, like Hibu, it offers web development services too. Get started today by requesting a complimentary audit to see how SmartSites can save your business money by managing your Facebook Ads and other paid advertising.
SmartSites boasts a breadth of expertise and credentials along with over a billion data points and cutting-edge technology. This makes it the best Facebook ad agency for small businesses needing help identifying, developing, and fully targeting a detailed audience. In addition to high 4.9 out of 5 customer scores based on 100-plus reviews, SmartSites backs this up with customer success metrics like:
From 16% to 25% decreases in cost-per-click (CPC)
132% increase in site visitors
From 27% to 418% increases in return on ad spend
Revenue per click increases up to 633%
It's a good bet they can handle your Facebook advertising needs and more. SmartSites recent accolades include being named the #1 Marketing Strategy Agency in 2022 by G2, a Top 3 Pay Per Company by GoodFirms, and earning 325-plus perfect reviews on Google. It's also a HubSpot Certified Partner, ensuring your ads will be fully search-friendly to produce the highest ROAS.
Conversion Perk: Best Facebook Ad Company for Startups

PROS

CONS

Free website audit with consultation
Pricing isn't transparent
Affordable, scalable packages from $350*
High customer satisfaction with 5 out of 5 stars (~20 reviews)
*Based on previously published package pricing
While many Facebook ad agencies are priced out of the reach for startups, Conversion Perk positions itself as a full PPC management solution for startups as well as small businesses. Like ROI Minds, they are also happy to offer a white-labeled solution for PPC management of social media, Google, Bing, and Amazon ads to digital marketing and SEO agencies.
Social media ads management includes Facebook, Twitter, LinkedIn, YouTube, Pinterest, and Instagram. It's also one of the few agencies promoting SEO specialties: local SEO, ecommerce, healthcare, photographers, and Shopify SEO.
In addition to your free consultation, they will also provide a website audit with actionable insights. The case study successes cited on their website include metrics such as:
Organic traffic increase of 130%
130% increase in lead generation
200% increase in sign-ups
Dramatic increases in the number of Facebook followers (200%+ increases)
Up to 60% decreases in ad spending
While the number of reviews on popular review sites is limited, it has a perfect score of 5 out of 5, with customers seeing a 78% in year-over-year growth. Alternatively, for a provider that's earned robust positive reviews to prove the value and quality of their services, check out Lyfe Marketing or Open Moves.
Ernst Media: Best Boutique PPC Agency Solution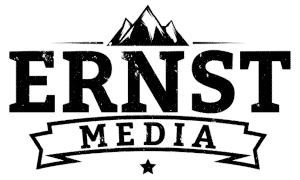 PROS

CONS

Facebook Partner and Google Ads Partner certifications
No free report or audit to incentivize consultation
Boutique agency for those wanting more personalized account management
Facebook ad management fees aren't published
High client satisfaction of 4.9 out of 5 stars (~ 20 reviews)
Limited services compared to more robust digital marketing solutions with Lyfe Marketing or Hibu
Ernst Media is the best Facebook advertising agency for those wanting a personalized PPC management solution. As a boutique agency, it doesn't try to be all things in the digital marketing space. While you won't find a total solution like you can get with Lyfe Marketing and Hibu, you will get the personalized account management inherent to working with a smaller team.
Ernst Media offers Facebook Ads, Google Ads, Amazon Ads, and Apple Ads management, marketing on multiple social media platforms, and website SEO services. Social media includes Facebook, YouTube, Instagram, LinkedIn, Twitter, Pinterest, and a relative newcomer social channel, TikTok. This provides a holistic approach to social organic and paid marketing that can improve the results of both.
You'll work with a dedicated expert whose PPC work will include daily bid management of your advertising campaign, monitoring, and a weekly performance report. As with ROI Minds, Ernst Media offers a flat fee structure with no setup fees.
Ernst Media scored well against our criteria, partly for its certifications as Facebook Ads and Google Ads partners. Ernst Media also has high ratings on review sites and Google, with a 4.9 average client rating. Among its success stories are metrics such as:
Exponential 4x increase in return on ad spend (ROAS)
300-plus increase in email list growth
2x to 3x increase in sales while decreasing ad spend
BrandLume: Facebook Ad Agency With the Lowest Ad Spend Minimum

PROS

CONS

Ad spend minimums are as low as $200
Management fees start at $480, higher than Hibu and Conversion Perk (and likely others)
Fully transparent pricing for all services
No free report or other perks to incentivize consultation
Facebook Marketing Partner and certified partner for Google, Instagram, LinkedIn, Pinterest, Bing, and Semrush
If you are looking for a low ad spend minimum, BrandLume is the best Facebook ad agency for your business. Coupled with fully transparent pricing for a multitude of services, it's ideal for budget-sensitive startups and small businesses that want to get the most bang for their buck. Clients agree, as BrandLume has a perfect 5 out of 5 score from 55 clients, though it didn't score the highest against our criteria overall.
While your ad budget can be as low as $200 to start, Facebook ad management services start at $480, so it might not be as affordable as Hibu, whose management fees start much lower. Like Hibu, BrandLume offers an all-in-one digital marketing solution and additional services, such as press release writing and distribution, marketing collateral design, and even domain name registration.
In addition to being a Facebook ad agency, BrandLume also offers PPC management for Google, Bing (Microsoft), Instagram, Twitter, and LinkedIn. Among BrandLume's PPC success stories include metrics like:
Significant increases in the number of social followers, up to 20x more
Up to 300% more leads
55% increase in sales
10x more conversions per month
Average ad placement of 1.5 (i.e., first or second position on pages when displayed in search results)
Fees start at $480 per month for ad budgets of $250 to $2,000, and jump to $680 per month for budgets from $2,001 to $4,000. This is a bit higher than Lyfe Marketing's cost of $650 for budgets up to $3,500 and quite a bit higher than Hibu's $250 starting fee. Services include account setup, geographic and demographic targeting, and custom conversion campaigns for both Facebook and Instagram.
Honorable Mention for Best Facebook Ad Agency
Fiverr Pro wasn't included as it's not a Facebook advertising agency per se. However, you can find affordable Facebook ad management services on the platform, including two we found that are Facebook certified: dans1992 starting at $130 for one campaign and tylermehigh, starting at $200 for one campaign.
How We Evaluated the Best Facebook Ad Agencies
Most small businesses don't have the time or even know how to advertise on Facebook for maximum ROAS. They need to partner with an agency to create, manage, and optimize paid advertising at a reasonable price point and with low minimum ad spend requirements. Therefore, we sought out affordable and comprehensive agencies with a strong portfolio of case studies and superior customer support to serve a wide range of small businesses.
We used the following criteria in our ranking:
Affordable ad management fees
Comprehensive Facebook ad account and campaign setup
Advanced targeting and technology to enhance efforts
Ongoing campaign management and optimization
Transparent monthly performance reporting
Additional services (e.g., other forms of social media marketing services)
Customer support
Customer reviews
Note: We can't provide exact pricing for each agency, but we have verified through third-party data that each provider serves small-budget clients. While many agencies require a minimum ad spend of around $10,000, these agencies offer lower minimums (some as low as $200 per month in ad spend, plus the cost of management fees).
We included agencies we are confident offer relatively affordable services for small businesses. Then, we ranked the agencies based on factors like known pricing, Facebook/Meta certification or partner status, client satisfaction, and more.
Frequently Asked Questions (FAQs)
How much does Facebook advertising cost?
Facebook ads are an affordable pay-per-click advertising channel where you only pay when your ad is effective and gets clicks. To advertise, you only need to spend at least $1 per day, and it doesn't require any commitment. The cost-per-click (CPC) will vary, but the average is $1.86. Get the full breakdown of Facebook advertising costs by industry.
What's the difference between Facebook Ads & Google Ads?
Facebook Ads and Google Ads are both popular PPC online ad platforms. The main difference between the two is ad targeting and user intent. With Google Ads, businesses target campaigns to users who are actively seeking relevant products or services using keywords, whereas with Facebook Ads, ads are targeted by audiences, and typically users are not actively searching for the product or service. Learn more about Facebook Ads vs Google Ads.
How much does it cost to work with a Facebook advertising agency?
The cost to work with a Facebook marketing agency can range anywhere from a few hundred to many thousands of dollars, in addition to the cost of the ads themselves. Providing Facebook advertising services entails complex layers of work, expertise, and often, technology to further increase the cost of managing ads. These factors and the clients' ad budget and ad competition all go into the makeup of managed service fees.
Bottom Line
Based on our criteria, Lyfe Marketing is the best option for small businesses. The team is highly qualified, clients are satisfied, and there's no risk in learning what they can do to improve your paid social media marketing campaigns. Request a consultation to learn how they can get you more bang for your Facebook advertising dollar.
You Might Also Like…