7 Best Content Marketing Services for Small Businesses in 2023
Content marketing is one of the most effective strategies for growing a business. It boosts your website's ranking in search, earning you more traffic, leads, and sales. And, it establishes you as a leader in your field—all while offering value to your readers. But effective content marketing takes know-how, time, and significant effort, so it's sometimes best left to the experts. Here are the agencies with the best content marketing services for small businesses.
Best Content Marketing Services at a Glance
Straight North: Best SEO* Content Marketing Services for Small Businesses

Custom pricing

Search-optimized websites
SEO content copywriting and graphic design, like infographics to attract backlinks

or

KlientBoost: Best Content Marketing Agency for B2B Lead Generation

Custom pricing

Content creation and conversion rate optimization
Email marketing and PPC ad management

or

Skyword: Best Blog Content Creation Services

Custom pricing

High-quality content creation and strategy
Marketing copy and creatives

or

$99 Social: Best Social Media Content Marketing Plans

From $99 monthly

Full social media strategy, content creation, and execution
Budget-friendly starting cost

or

Rejoiner: Best Email Marketing Services

Custom pricing

Comprehensive email marketing services
Project-based and long-term plans

or

Fiverr Pro: Cheapest Project-based Content Marketing Services

From $25

Low-cost a la carte services
Freelancers for any content marketing service

or

HubSpot: Best DIY Content Marketing Platform

Free plan, and paid plans from $23 per month

Self-service content marketing platform, including an AI copywriter for web content
Supports SEO, email marketing, and blogging

or

*SEO is short for search engine optimization, which are tactics for ranking in online search
Note: Many agencies reserve pricing information for a free consultation so they can offer a solution tailored to your business needs. However, we are confident that the providers above offer budget-friendly solutions and welcome startups and small businesses.
Straight North: Best SEO Content Marketing Services for Small Businesses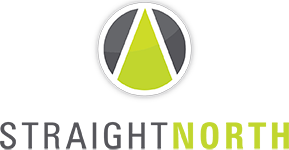 Pros
Comprehensive marketing services for startups, local, national, ecommerce, and enterprise brands
Website building (or redesign) and optimization
SEO copywriting and graphic design
PPC advertising (Google and Facebook)
A la carte or bundled solutions
Cons
No organic social media or email marketing services
More expensive than a DIY solution like HubSpot (though outsourcing may be less expensive than hiring for in-house content marketing)
Average rating of 3.9 out of 5 on G2.com:
Many clients were happy with Straight North's website-building, SEO, and paid ads strategies, and said they improved search engine ranking and site traffic.
Some clients wished Straight North supported more website platforms. Others also found their strategies weren't a good fit for their business.
Average rating of 4.7 out of 5 on Clutch.co:
Many found the Straight North team easy to work with and effective at producing leads, clicks, and conversions.
Some clients found their SEO strategies produced low returns. Some also said the leads they generated did not match their target audience.
All of Straight North's pricing is custom—you'll need to contact its team to request a quote. We have spoken with them at length, however. They welcome startups and small businesses, and they offer a free consultation that includes an overview of recommended strategies your business can use, whether or not you go with the agency's services.
Search engine optimization (SEO) is the cornerstone of content marketing, and one of the best content marketing agencies for it is Straight North. It offers SEO content marketing services for startups and small businesses, local, national, ecommerce, and enterprise levels with strategies geared for long-term success.
These include building a search-friendly website or optimizing your existing pages' keywords, improving your website's functionality, generating backlinks, and creating optimized content. It also creates images, videos, and graphics, infographics designed to attract high-quality backlinks, and a wide range of marketing materials, all of which are great for building brand presence with your target audience.
Services Offered
Web design and development
SEO keyword planning
Website content optimization
Content creation
Backlinking
Technical SEO
SEO analytics tracking
Graphic design
Video production
Pay-per-click (PPC) Google search and remarketing, and Facebook advertising
Straight North is an overall great agency if you're just starting out with marketing and building a brand. It also offers services for branding, making a small business website, and getting web traffic, leads, and sales with Google and Facebook ads. However, Straight North lacks social media and email marketing at this time—for those services, opt for Fiverr Pro or KlientBoost instead.
Overall, Straight North is still one of the top marketing agencies around, offering comprehensive SEO content marketing services and more for your business. Contact them today via their website for a custom quote and plan.
It's hard to choose the right solution without knowing what these entail. Read our article explaining what SEO content marketing is and how to create a plan for your small business.
KlientBoost: Best B2B Content Marketing Agency

Pros
Content writing and creatives
Conversion rate optimization
Email marketing
Paid ad management
A la carte and bundled plans available
Cons
No transparent pricing—you'll need to contact the team for a quote
No social media management services
Average rating of 4.8 out of 5 on G2.com:
KlientBoost's best points are the team's effectiveness at bringing in leads, and their streamlined, responsive communication.
Some clients were dissatisfied with the team's strategies and found they under-delivered in some areas.
Average rating of 4.9 out of 5 on Clutch.co:
Many clients found the team communicative, friendly, and effective at producing web traffic and higher search engine rankings while sticking to timelines.
However, some found the team did not track campaign results, and others found they failed to deliver assets regularly.
All of KlientBoost's pricing is custom, so you'll need to contact the team via their website to get a quote.
KlientBoost has content marketing services that are ideal for business-to-business (B2B) lead generation and sales. In addition to SEO content writing, KlientBoost offers conversion rate optimization (CRO), which is ideal for B2B companies looking to generate leads and sales with online copy. In addition, content campaigns can be coordinated with email marketing and PPC advertising, making for an all-in-one lead generation and nurturing solution.
Content Services Offered
Conversion rate optimization
Reverse IP identification (allows you to identify site visitors' information for potential outreach)
Ads retargeting
Topic ideation, copywriting, and editing
Content promotion and distribution
SEO (keyword research, on- and off-page optimization, technical SEO)
Link building and link adjustments
Graphic design and video production
KlientBoost also has special plans for business-to-business (B2B) and software as a service (SaaS) marketing (for example, brand advertising and LinkedIn lead generation). However, KlientBoost's services are limited beyond content. Unlike Straight North, it doesn't offer website building or branding services, so it isn't the best pick for young companies just starting to build brand presence online.
For B2B content marketing services, there are few more comprehensive or adept than KlientBoost. The team will create a custom strategy to fit your business' specific needs. Reach out via its website today for a custom quote.
Skyword: Best Content Creation Services

Pros
Marketing, creative, and editorial team to strategize and create content for your website or blog
High content creation standards—all content goes through a three-layer editorial review
Extensive talent network of professional content creators
Cons
No content services beyond web copywriting
Pricing isn't transparent
Multiple writers may work on your content, so brand voice may not be consistent
Average rating of 7.4 out of 10 on TrustRadius:
Clients generally agree on Skyword's efficient and high-quality content creation services.
However, some were uncomfortable with the Skyword360 platform. Others also found their blogs could be optimized better.
Average rating of 4.4 out of 5 on Gartner:
Users like that Skyword offers comprehensive marketing services and delivers high-quality content. They also liked that the team took the time to understand business goals.
However, several users also found integrating with the Skyword360 platform difficult and said the team occasionally missed deadlines.
All Skyword pricing is custom, so you'll need to request a meeting with the team to get a quote. Unfortunately, there are no sources available on their average rates.
Skyword focuses solely on creating high-quality web copy tailored to your audience, which is what differentiates them from other content marketing firms. The agency has marketing, creative, and editorial teams that all work in harmony to help your business in every stage of the content marketing process, whether you need a video or a full content audit. They can even build an entire content strategy for you from scratch.
Skyword also stands out for its in-house content marketing platform, Skyword360, which streamlines the content marketing process. While the platform is used by the team internally, it's also available for your own company to use at a price.
Content Services Offered
Content writing
Graphic design
Video and podcast production
Content ideation
Content strategy
Content audit
Competitive analysis and recommendation
Talent network of content creators
While Skyword provides excellent content creation services, it does have a few gaps. For one, it doesn't offer ancillary services, like link building or technical SEO. It also doesn't offer services for email marketing or conversion rate optimization—all of which you can get with KlientBoost.
If high-quality content is your top priority, Skyword is one of the top content marketing agencies to invest in. Request a meeting with the team today to plan the best content strategy for your business.
$99 Social: Best Social Media Content Marketing Plans

Pros
Cheap and scalable social content management—ideal for businesses just starting out
Short-form videos, emails, and blogs available as an add-on
A la carte services, no locked-in contracts
Cons
No SEO services (link-building, keyword research, etc.)
Add-ons drive up pricing
Average rating of 3.8 out of 5 on Trustpilot:
Clients generally found $99 Social's social media strategies effective and said the team was willing to communicate with clients to plan best strategies.
Standard Plan

Plus Plan

Premium Plan

Monthly Cost

$99

$189

$279

Posts per Month

10

20

30

Social Channels*

1

1

1

*Add more social channels for an extra $10 each monthly
Here are the add-ons you can include in any plan:
Short-form videos (for TikTok and Instagram Reels) from $99 monthly
Email marketing from $99 monthly
Blog posts from $49 monthly
Instagram Stories from $49 monthly
Instagram Carousels from $5 monthly each
Social media marketing is one of the most prevalent—and essential—strategies for promoting and distributing content in today's social media-centric world. And, for an effective and affordable social media content agency, $99 Social is one of the best. Starting at $99 a month (their name is an indication), its team can strategize and handle your business' social media profile of choice.
We also like $99 Social for its transparent and flexible pricing, which makes it a perfect fit for small businesses. You can choose the best plan that fits your needs and budget, then add extras like short-form videos, email, and blogs if you want to expand.
Content Services Offered
Social media management (including content creation and posting)
Email marketing
Blog post writing
However, the drawback is that the agency doesn't create a tailored solution for your business. If you need custom plans, opt for Straight North or KlientBoost instead. Also, $99 Social's content marketing is on the basic side—don't expect advanced content marketing services like conversion rate optimization, link building, or other SEO strategies beyond blog content optimization.
Overall, if your content marketing strategy centers on social media but you plan to expand later on to include email and blogging, $99 Social is one of the best. Try out one of its affordable plans today.
Rejoiner: Best Email Content Marketing Services

Pros
Comprehensive email marketing services from strategy, to design, to sending and analysis
Project-based and long-term plans available
Cons
No other services beyond email marketing
No transparent pricing
Average rating of 5 out of 5 on Clutch.co:
So far, all Rejoiner's clients were pleased with the agency's results. Many found high open and click rates from their email campaigns and said the team was responsive and efficient.
Average rating of 4.8 out of 5 on G2.com:
Many clients also found effective solutions from Rejoiner, and found the team knowledgeable and efficient.
However, some had issues with Rejoiner's email platform, especially regarding device compatibility and loading times.
Rejoiner's pricing is custom for each business, so you'll need to book a consultation via its website to get a quote. However, according to the website, businesses spend an average of $4,000 monthly.
Email marketing is one of the most effective strategies for distributing content. However, it can be a lengthy process, from planning to analysis. An agency that can handle all these aspects is Rejoiner. Its team specializes in email marketing and can fully handle your strategy from scratch, starting with building your audience and planning the best strategy, then designing, sending, and optimizing your campaign.
Email Content Services Offered
Email content, automation, and retention strategy
Day-to-day management
Content writing
Email design
Testing and optimization
Results reporting
Promotion calendar planning
Rejoiner also offers project-based and long-term plans, so you can partner with them for just a single campaign or as a long-term strategy. However, its services don't go beyond email marketing. It doesn't offer SEO, content writing, or social media, so it isn't the best option if you need a full-scale content marketing company. For those, go with KlientBoost or Straight North instead.
Still, if you only need email marketing services to round out your content marketing strategy, the Rejoiner team are undeniable experts. Set up a meeting with them for a full audit of your email marketing needs.
Fiverr Pro: Best Project-based Content Marketing Services

Pros
Comprehensive project-based services: content creation, graphic design, SEO, and more
Diverse providers and services, all a la carte
Cheaper than an agency if you only need a short-term solution or small content package
Cons
Takes time to find the right freelancers
No dedicated account manager means you'll need to handle everything manually
All communication with providers is through the platform, which can create slowdowns and challenges
Average rating of 4.3 out of 5 on G2:
Most users like how easy it is to find freelancers on Fiverr, especially noting the platform's diverse services, user-friendly interface, and low prices with a refund policy.
However, some reported negative experiences with Fiverr's freelancers and found it difficult to narrow down their search.
Average rating of 3.8 out of 5 on Trustpilot:
Many users like how easy it is to get projects done by professionals at low prices, with some especially noting the ease in hiring international freelancers.
Most negative reviews centered on experiences with individual freelancers. However, a few were also unhappy with Fiverr's pricing scheme that adds a small order fee on top of freelancers' costs.
Pricing on Fiverr Pro varies with each freelancer. Here are a few sample starting prices:
Web content writing from $60
SEO services from $60
Graphic design from $50
Copywriting from $25
Email marketing from $100
Note that pricing on Fiverr Pro can be very diverse. Any project can start as low as $25 and go up to a few thousand dollars.
If you need more flexibility and a la carte services than most content marketing agencies allow, Fiverr Pro might be your best option. As it isn't a marketing agency per se but a freelancer hiring platform, Fiverr Pro has professionals for any content marketing service you need, from basic content writing to advanced website marketing and optimization. Since all services are on a for-hire basis, you won't be locked into any contracts, and you get full control over all projects.
Content Services Offered
Content strategy
Content writing
Content editing
Keyword research
On- and off-page SEO
Competitor SEO analysis
Technical SEO
Voice search optimization
Graphic design and video production
Copywriting
Email marketing
The biggest downside with Fiverr Pro is that finding the right freelancer to work with takes time, as there are hundreds of options to choose from. Also, you'll need to manage projects yourself vs agencies that provide account management. Therefore, we don't recommend Fiverr Pro if you need multiple content marketing services—a bundled plan from an agency might be better and even cheaper.
Overall, if you only need a few specific services and are on a tight budget, Fiverr Pro is a worthy option. For best results, outline your desired outcomes in mind before you start searching for freelancers, and communicate your project needs to your chosen freelancer as clearly as possible.
HubSpot: Best DIY Content Marketing Platform

Pros
Self-service content marketing platform
AI copywriting assistant and image creator via HubSpot CMS
Free plan available
Free HubSpot Academy to learn all aspects of content marketing
Supports blogs, multi-language content, and content strategy planning
Cons
Pricing gets very expensive after the first paid plan
Platform can be complex for complete marketing beginners
Average rating of 4.4 out of 5 on G2:
Many marketers found HubSpot's Marketing hub a perfect fit with their marketing strategies. Its email marketing, social media, and landing page tools were particularly praiseworthy points.
However, some felt that HubSpot's blogs and landing pages had very limited designs. Others also found their pricing scheme confusing.
Average rating of 8.4 out of 10 on TrustRadius:
Users love HubSpot's comprehensive yet easy-to-use marketing tools, especially its blogging and email marketing features.
Negative reviews pinpointed the CRM (customer relationship management) tool as an area of improvement. Others felt that the platform's analytics were not comprehensive enough.
Free Plan

Starter Plan

Professional Plan

Monthly Cost*

$0

$18

$800

Websites

1

1

100

Blog Posts

100

10,000

10,000

SEO Recommendations

Basic

Basic

Advanced

Email Marketing

2,000/month

5x your marketing contacts**

10x your marketing contacts**

AI Copywriting Assistant

✓

✓

✓

AI-generated Images

✓

✓

✓

PPC Integration & Landing Pages

✓

✓

✓

Multi-language Content Creation

✓

✓

✓

Content Strategy Planning

✕

✕

✓

Video Hosting

✕

✕

Up to 50 videos

*Billed annually, or pay a higher cost month-to-month

**Marketing contacts are contacts you can send ads and emails to using HubSpot. Each additional 1,000 contacts cost $18 monthly. A Starter Plan automatically comes with 1,000 marketing contacts.
HubSpot also offers enterprise-level plans at higher prices.
Partnering with an agency can be costly, so if you want to take the reins yourself (or already have an in-house marketing team), use HubSpot's marketing tools. Its marketing software includes features for publishing a website with a blog, creating landing pages, email marketing, content strategy planning, and improving your content's SEO. It even supports content in multiple languages.
Content Marketing Capabilities
Publishing web pages, blog posts, and conversion-optimized landing pages
SEO analysis and recommendations (a top SEO website builder)
Email marketing for content distribution
PPC ads integration
Multi-language web pages
Built-in customer relationship management (HubSpot CRM) for lead tracking and nurturing
HubSpot Service Hub for customer support and engaging customers for loyalty, upselling, and cross-selling
Keep in mind that HubSpot's Marketing Hub is a self-managed service, so you'll have to invest time learning and using the platform. This is streamlined with the app's artificial intelligence (AI) copywriting and image creation tools, but there aren't advanced content marketing features like linking adjustments or CRO. If you need these, opt for a full-service agency instead, or hire them separately via Fiverr Pro.
HubSpot is world-renowned for inbound content marketing, and it's one of the most well-loved platforms by marketing and sales teams for its top-notch, enterprise-quality tools. If you already have a content marketing strategy planned out and just need the right tools to execute them, there are few better platforms than HubSpot's Marketing Hub.
How We Decided on the Best Services for Small Businesses
There are countless digital marketing agencies available for businesses, but for this list, we only included the ones that can best grow your business' content marketing. This meant setting specific standards for agencies we evaluated, such as their features, cost, and more. Here are the criteria we used in evaluating the best content marketing agencies for small businesses.
Basic content marketing: The primary criteria in evaluating the agencies on this list was if they offered the most essential content marketing services. These include content writing, SEO services (keyword research, link-building, and more), social media, email marketing, and graphic design and video production. All the agencies above included at least some of these services.
Advanced services: Content marketing can go beyond creating and distributing content. It also includes techniques like conversion rate optimization, improving your domain authority, and others, which can significantly boost your content marketing efforts.
Ancillary services: While all the companies above have a strong forte in content marketing, many also offer other helpful marketing services; for example, website building, PPC advertising, branding, email and social media for content distribution, and more.
Cost: Every marketing plan is bound by a budget—especially small businesses. The content marketing companies above have prices that fit into the average marketing budget of most small businesses, whether as bundled plans or as a la carte services.
Reviews: We also took into account the reviews from each agency's previous clients from review sites like G2.com, Clutch.co, Trustpilot, and TrustRadius. All the agencies above have an average rating of at least 3.5 out of 5, and many are much higher.
Firsthand experience: Our team has decades of collective content marketing experience, including owning an agency specializing in SEO content marketing. We evaluated these providers based on the types of services we know small businesses need as well as their ability to offer high-quality services at an affordable cost.
Meet the Experts
Audrey Rawnie Rico

has five years of experience doing content marketing for startups and small businesses. She has worked in various industries, from tech to manufacturing, where she spent most of her time planning content strategies, writing blogs, producing videos, and more.

Elizabeth Kraus

owned and operated her own marketing agency for a decade, specializing in website design and SEO content marketing. She has two decades of experience in content marketing for small businesses in a variety of industries, from restaurants to real estate, salons, business finance, and more.
What Does a Content Marketing Agency Do?
A content marketing agency strategizes and executes content marketing strategies to grow your business' brand presence. A sub-pillar of marketing, content marketing includes all of the marketing strategies that involve content, such as blogging, social media content, and more.
While the specific strategies vary for each business, here are some of the most common content marketing agency services:
Content writing: Most content marketing is in text format, so content writing services for various assets, from blogs to social media captions, is foundational for content marketing.
Blogging: Blogging offers the ability to publish content for prospects at all stages of the buying journey, making it a must for brand awareness and credibility, as well as generating web traffic, leads, and sales.
SEO services: SEO includes things like keyword optimization for online content, link building, and technical website improvements. Effective SEO makes it easier to rank higher on Google and gain more visibility online.
Social media marketing: All organic content from brands on social media is classified as content marketing, whether images, video, stories, or more. Social apps are also effective for distributing and promoting your website's content, and allow you to directly engage your ideal customers online.
Email marketing: Email marketing distributes content to your audience via email in various stages of the customer journey. Depending on the agency, the process involves planning a strategy, collecting subscribers, then crafting, designing, and sending your email content.
Graphic design and video production: Many content marketing agencies also offer graphic design and video production to create images for your website, blog articles, and other multimedia needs, such as a video news release.
What to Look for in a Content Marketing Agency (How to Choose)
While many content marketing agencies offer similar services, not all are built the same. Some specialize in certain areas, such as SEO, while others are better attuned to social media marketing. Partnering with a marketing agency is a long-term collaboration, so finding the best possible match for your business is important.
Here are some key factors to keep in mind as you choose a content marketing agency, plus a downloadable checklist further down.
Services: Every content marketing agency offers different services—before choosing, make a list of the services you need most.
Budget: Look for agencies that offer the ability to tailor a plan to your business' needs and budget.
Scalability: Think for the long term and partner with an agency that can adapt as your business grows.
Past clients and work: There's no better indicator of a marketing agency's overall quality than past work. Evaluate what types of businesses they work with frequently, check reviews and ratings, and ask for examples of recent projects. This helps you get a sense of your possible experience and expectations with the agency.
Pricing: Most content marketing agencies offer either bundled plans or a la carte services. Whichever works best differs for each business. If you need a full content marketing solution tailored to your business, a bundled plan would suit you better. But if you prefer more flexibility, a la carte services are a better fit.
Timeline and availability: You'll also need to consider whether the agency you choose can deliver outputs and results within your overall marketing timeline (for example, if you have a set product launch or store opening date, and so on).
Reporting: You'll need to have the necessary data to measure the effectiveness of your content marketing efforts. Therefore, you'll also need to consider each agency's system for measuring results, how they'll report to you, through what channels, how frequently, and so on.
For a more comprehensive guide to help you choose the best digital content marketing agency for your business, download and use our checklist of key considerations below. It has a list of questions you can ask agencies and a checklist of criteria to determine if they're a good match.
Frequently Asked Questions
What is the most effective content marketing?
The most effective content marketing depends on your objectives. To improve search engine rankings and establish subject authority, SEO strategies like keyword-optimized blogging and link building are most effective. Meanwhile, social media marketing is the most effective strategy for growing engagement and brand loyalty. Other generally effective content marketing strategies are email and video marketing.
Should I outsource my content marketing or hire someone?
If you need multiple services, partnering with a content marketing agency may be more effective than hiring a generalist or building a team of specialists. Agencies have full teams with diverse expertise and can handle several fronts of your marketing strategy, from content writing to email marketing and more. Agencies are also best for short-term projects. However, if you plan to grow in a specific area, for example social media, hiring a full-time expert may be better.
How much does content marketing cost?
Multi-faceted content marketing plans that cover several strategies typically cost between $1,000 and $10,000 monthly. However, this depends on factors like services included, contract length, and more. A la carte content marketing costs much less, usually starting below $100 for each service. In either case, the cost may be well below what you'd pay to hire in-house for the same services.
Bottom Line
Content marketing is effective for everything from establishing brand awareness to increasing engagement and sales. All the content marketing agencies above can help you with any and all of these objectives. However, based on its welcoming attitude toward startups and small businesses, we recommend Straight North. It offers everything a young brand needs to build brand presence and grow, including a free strategy consultation.