The best inventory management software, whether used on its own or with a point-of-sale (POS) system, should make it easy for businesses to track products, tools, and assets from production to sale. If you aren't ready to invest in an inventory management system, consider the free options we explore in this guide.
While free inventory systems are more limited than their paid counterparts, we found free options with enough tools for small businesses to get started, forever-free subscriptions with options to upgrade, cloud-based functionality, and easy-to-use interfaces.
Based on our evaluations, the six best free inventory management software for small businesses are:
Prefer to use a spreadsheet to track your inventory for free? Download our free inventory management workbook to track on-hand stock, sales, and purchase orders (POs) as well as to calculate inventory turnover and set up low stock alerts.
Free Inventory Management Software Compared
Provider

Users

Items/Locations

Paid Plans

Low Stock Alerts

Multichannel Management

Integrations

Unlimited

Unlimited / Unlimited

$31.10 to $46.80 per month

✓

Paid plans only

✓

Unlimited

Unlimited / Unlimited

$60 per month

✓

✓

✓

2

Unlimited/1 + 1 Shopify store

$79 to $399 per month

✓

✓

✓

1

Unlimited / Unlimited

$435 to $1,835 (one-time)

✓

✕

✕

1

100 / Unlimited

$9 to $99 per month

✓

✓

Paid plans only

1

100 / Unlimited

$49 to $149 per month

Paid plans only

Paid plans only

✕
All the products that made our list had to include the following features in their free plans:
Real-time tracking
Inventory counts
Barcode scanning
Granular inventory (variants, modifiers)
Basic reports
Customer shipping information
Knowledge base
Odoo: Best Overall Free Inventory Management Software

Pros
Unlimited products and locations
Automated purchase orders (POs)
Inventory forecasting
Custom reporting, alerts, and automations
Cons
Limited customer support
Limited integrations
POS and ecommerce tools cost extra
What's Included for Free
Users: Unlimited
Locations: Unlimited
Items/products: Unlimited
Transactions: Unlimited
Support: Community and knowledge base
Integrations: Odoo apps, shipping apps, and application programming interface (API); will connect you to ecommerce apps
Paid plans start at: $31.10 per month
Odoo, a fully open-source inventory system, takes the top spot for free inventory management software because it offers so much in its free plan―even automated POs and expiration date tracking. It's also completely unlimited, making it great for small businesses with huge inventories; for a small fee, you can tie the inventory software to Odoo's dozen other sales and marketing tools. Odoo also integrates with ecommerce systems.
Odoo earned 4.38 out of 5. It had a perfect score on pricing because it offers so much free. The inventory tools are excellent, but a few, such as multichannel management and customer relationship management (CRM), require another Odoo app. It also took a big hit for only having email and forum support, but it does offer training videos. Real-world customers liked it, but it did not rate as highly as Square or Zoho, which brought the expert score down.

---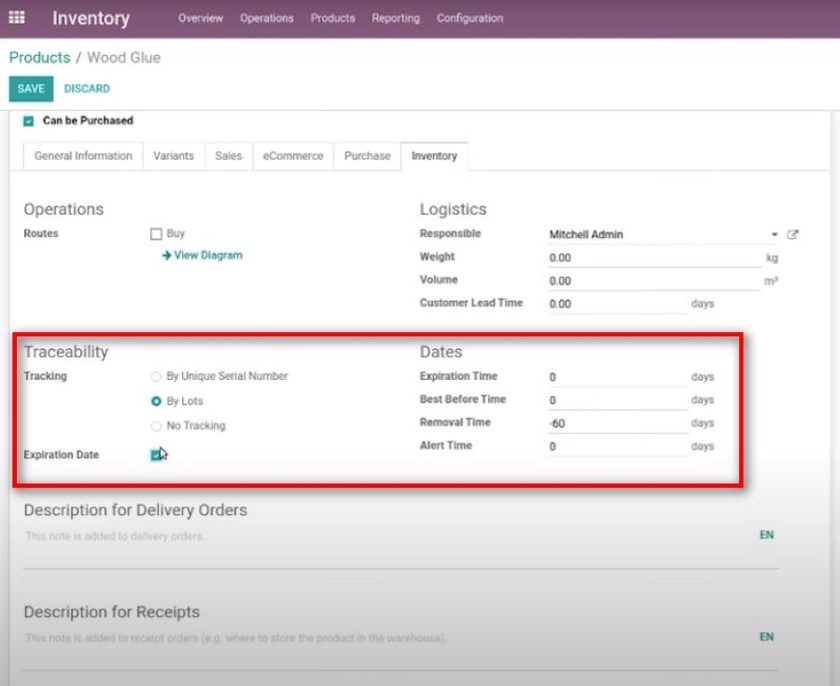 ---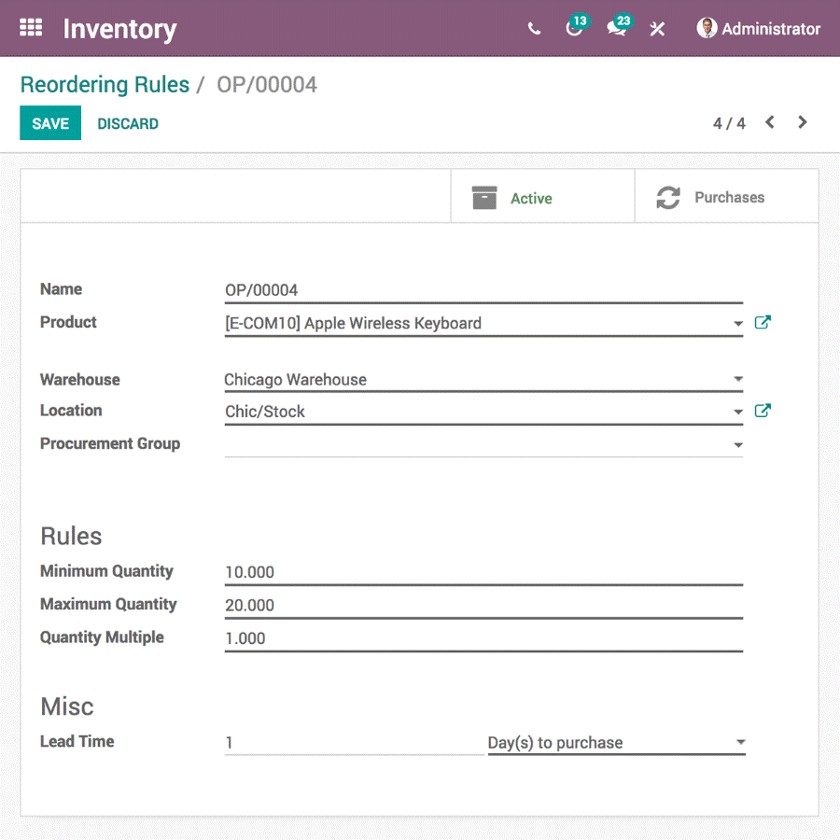 ---
---
Double-entry inventory for better tracking
Barcode scanning
Delivery orders
Multiple locations
Repair management
Stock transfers
Reports include scrap and waste
Dropshipping tools
Custom alerts (from low-stock to product or supplier notifications)
Customer portal
Smart scheduler to trigger operations based on product availability
Automated POs
Make-to-order tracking
Real-time valuation
Serial number tracking
Product variants, expiry dates, measurements, unlimited custom fields
First-in, first-out (FIFO), average cost (AVCO) method, and standard price costing
Multiple valuation methods
Custom reporting
Inventory forecasting
---
Odoo's pricing is a little different than your typical inventory management software. Rather than having tiered plans by features, Odoo gives you access to all the features in the inventory app (or any Odoo app you choose to sign up for first) and will only start charging you a monthly fee if you add Odoo apps.
Upgrading to the paid plan ranges from $31.10 per user, per month to $46.80 per user, per month.
Odoo's other apps are*:
CRM
Sales
Manufacturing
Accounting
Project
Helpdesk
Planning
Website and ecommerce
POS
Website builder
Marketing
Spreadsheets
Reporting
Timesheet
Recruiting
Sign
*Odoo apps will only integrate with each other until you subscribe to the Custom plan ($46.80 per user, per month) and get access to API integrations
It is time to upgrade from Odoo's free plan when your needs grow and you need the support of another Odoo app.
---
Square: Best for Retailers & Restaurants
Zoho: Best for Single-location Businesses With Large Inventories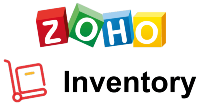 Pros
Excellent mobile app
Kitting abilities
Shipping management tools
Ecommerce integrations
Cons
Sale and purchase order limits
Lacks Bill of Material (BOM), pick lists, or bin ID support
No forecasting, only supports FIFO costing
What's Included for Free
Users: Two
Locations: One + One Shopify Store
Items/products: Unlimited
Transactions: 50 orders per month
Support: Chat, forum, email, and knowledge base
Integrations: Ecommerce, shipping, payment gateways, accounting, CRM, API, and others
Paid plans start at: $79 per month with monthly billing
Add-ons
Users: $3 per month, per user
Warehouses: $10 per month, per warehouse
Orders/shipping labels: $6 per month, per 50 orders plus 50 shipping labels
Advanced autoscans: $8 per month, per 50 scans
Zoho Inventory's free plan came in third because it allows unlimited inventory, a strong range of integrations, low stock alerts, kitting and bundling options, and shipping tools, allowing you to print packing slips and generate discounted shipping labels from major logistics providers like United States Postal Service (USPS) and UPS right from your dashboard. Zoho is our top-rated inventory software for all small businesses, and its mobile app also makes it the best choice for entrepreneurs who do their work on the go.
We rated Zoho Inventory 4.3 out of 5. Unlike Square, Zoho's free plan limits users, locations, monthly sales orders, shipping labels, and shipment tracking. Its CRM software surpasses Odoo's free plan. Plus, it's easy to use and has high real-world user ratings for its online program and its mobile apps.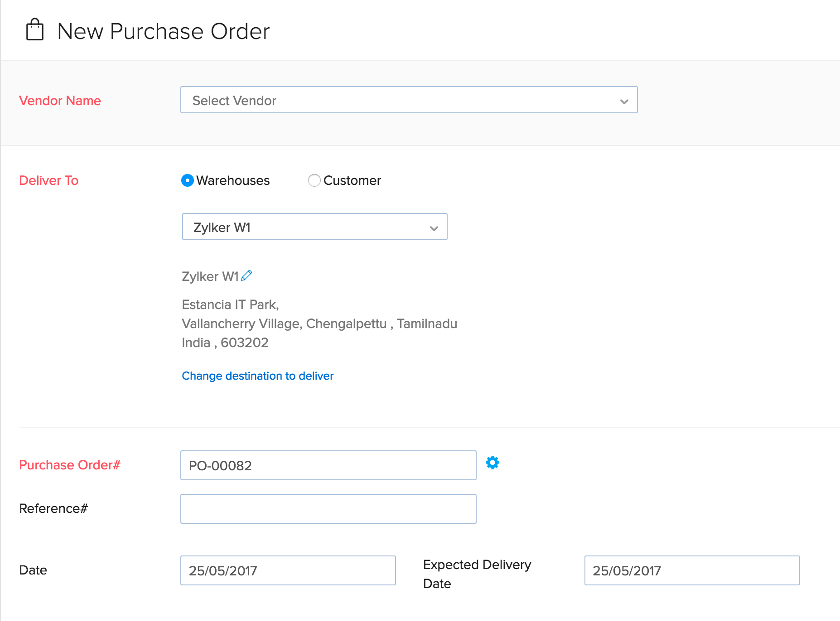 ---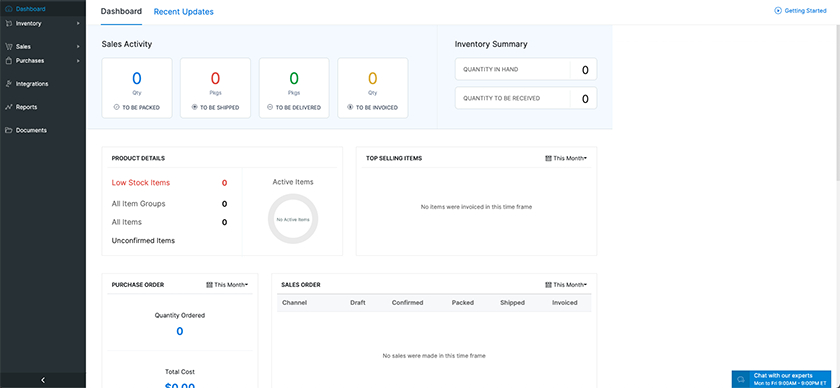 ---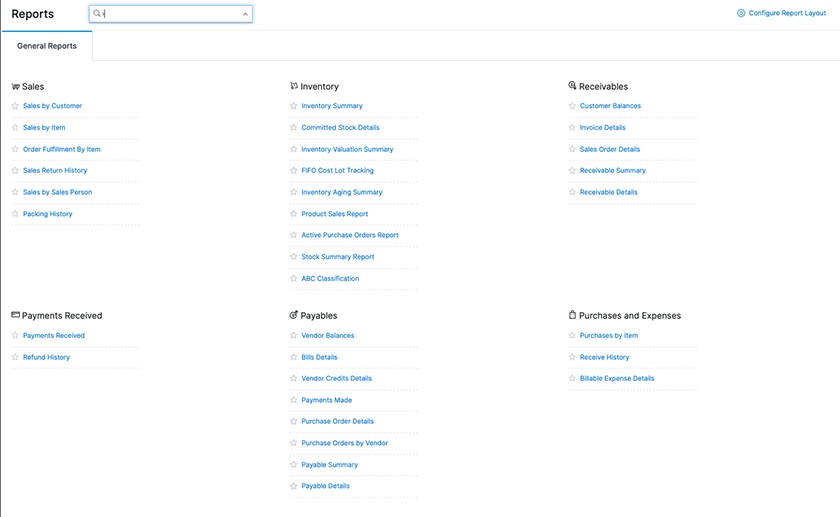 ---
---
Shipments module: Shipments have been moved from Packages for easier access
Custom tabs in the client portal
More customization tools
Creating and assigning tasks
Separate module of Purchase Receives
Document attachment to shipments
More shipping tools
Ecommerce integrations with Shopify and Zoho ecommerce
Serial and batch tracking
Receive and make payments for orders and purchases via Stripe
Item grouping and bundling
Process returns
Sales order management
Invoicing
Add and track customers
Packaging and shipping
Add credits to customer accounts and set credit limits
Track shipments
Create POs
Barcode scanning
Client portal
Back orders and drop shipments
Integrates with Shopify, Etsy, eBay, and Amazon
PO templates
Mobile app: 4.5 out of 5 on Android; 4.6 out of 5 on iOS
SKU generator
Set automated reorder points
---
Zoho Inventory has limits on sales orders, even with its paid plans. If you need to track multiple warehouses, support multiple currencies, and perform custom views for your workflows, then upgrading to its first paid tier will suffice. The base plan starts at $79 a month with a 1,500 monthly order limit, three users, and two warehouses. Additional warehouses cost $10 per month, and additional users are priced at $3 per month. Higher tiers include batch and serial number tracking and automated workflows.
---
ABC Inventory: Best for Repair Shops & Manufacturing

Pros
Includes repairs, leasing, and asset management
Multiple languages and currencies
Supports kitting
Includes manufacturing functions like machine assembly orders and parts consumption
Cons
PC-only
Older, more complex interface
Forum customer assistance only
What's Included for Free
Users: One
Location: Unlimited
Items/products: Unlimited
Transactions: Unlimited
Support: Forum
Integrations: None
Paid plans start at: $435 (one-time fee)
Although a locally installed system with an older interface, ABC Inventory by Almyta Systems offers an excellent choice for budget-conscious manufacturers or repair shops with simple needs. It has features like unlimited custom fields, 10 custom drop-down lists for extra properties, and up to 20 levels in its bill of materials (BOM).
ABC Inventory offers dozens of features specifically for manufacturing inventory, such as work orders, approvals, repair and maintenance orders, and special serials for manufacturing or engineering. Neither Zoho nor Square come equipped with these manufacturing-specific tools.
In our evaluation, ABC Inventory earned 3.58 out of 5. It did well in pricing because it lets you track unlimited products by location but took a huge hit in ease of use for its dated interface and lack of live customer support. The software can only be installed on PCs and cannot integrate with any other programs automatically. If you need an option with more included integrations, Square is your best bet.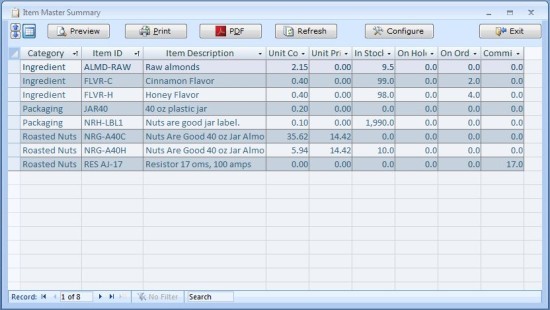 ---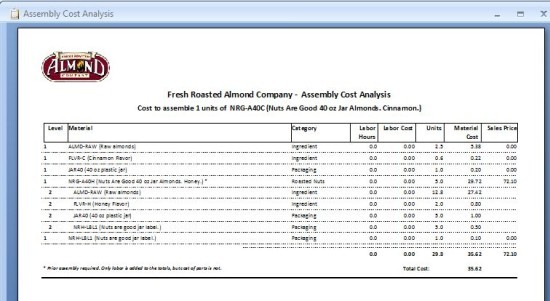 ---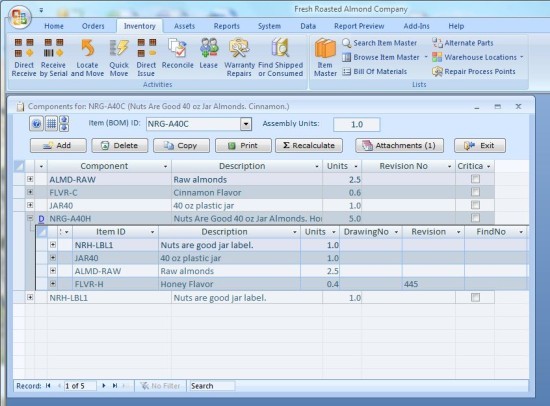 ---
---
Unlimited companies, warehouses, locations, currencies, logos
Multiple languages with translations (pop-up or in-field)
Export data to Microsoft Excel, Word, HTML, and text
Warehouse appointments, invoicing, shipping
Positive/negative adjustments
Barcode scanning
Inventory repairs
Inventory leasing
Forecasting
Fast browse and advanced search
Create sales and shipping orders
Work orders
Tangible and intangible asset management
Create and manage warehouse appointments
Port-to-port operations
Manage repairs and leases
Create and manage work orders
Submit and manage purchase orders
---
ABC Inventory's free version comes with every tool, making it a great option for a small business with a single workplace. However, you need the paid version if you want to use the software across multiple workstations. You will also need to purchase one of Almyta Systems' licenses if you want customer support of any kind. Purchased licenses also include free add-ons and lifetime updates. Pricing starts at $435 (a one-time fee).
---
SalesBinder: Best for Small International Businesses

Pros
Available in over 130 countries
CRM included
Barcode documents and items
Paid plans are affordable
Cons
No included integrations in free plan
Limited items
Low-rated mobile app; iOS only
What's Included for Free
Users: One
Location: Unlimited
Items/products: 100 active records (includes items, accounts, and orders)
Transactions: Unlimited
Support: Phone and email, business hours (Pacific time), and knowledge base
Integrations: QuickBooks, Xero, WooCommerce, Zapier, and more
Paid plans start at: $9 per month
SalesBinder offers excellent inventory software that works in more than 130 countries and a wide array of currencies. Its intuitive interface also includes lots of room for customization so you can make it work how you need it to, wherever you are in the world. SalesBinder's free plan does not allow integrations—look at Zoho or Odoo for that. Its free plan also limits monthly records, which it counts as inventory items, accounts, or orders—no other inventory tracker on our list sets limits this way. However, SalesBinder does offer robust features for recording and tracking inventory and strong sales and CRM features.
Overall, SalesBinder scored 3.52 out of 5 in our evaluation. It performed well in the inventory features, expert score, and user experience categories. SalesBinder could've scored better if it had no product or user limits and allowed integrations in its free plan and if the mobile app scored better in user reviews. For large inventories, consider Odoo, Square, or Zoho.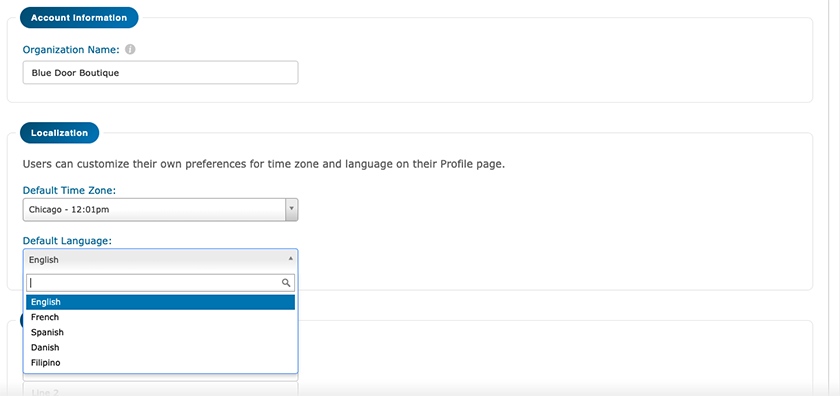 ---
---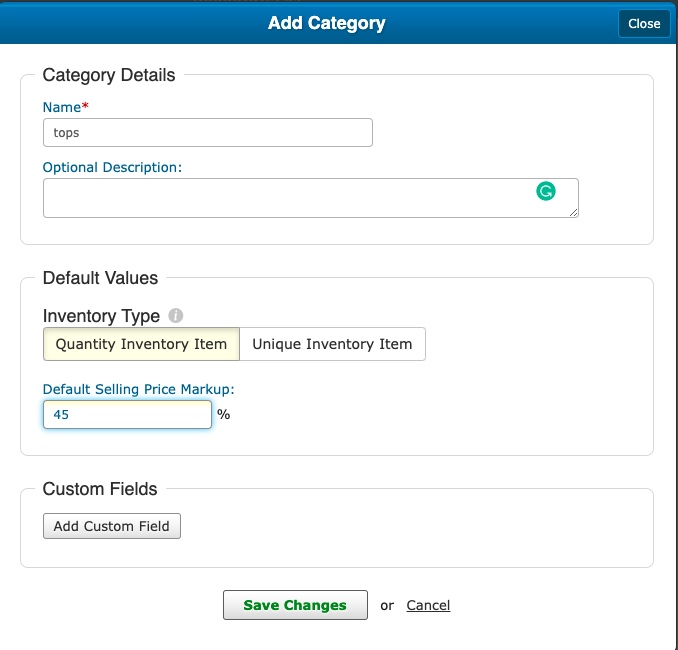 ---
---
130 countries
Language customization for documents
Real-time inventory tracking by location
Barcode generation and scanning
Five photos per item description
Reports (additional fee for profit analysis)
Unlimited locations
API access
CRM
Kitting/bundling
Invoicing
Custom fields
Place sales orders
Item variations
Estimates
Inventory and sales reports
Place PO
Vendor management
Stock transfers
Create packing lists
Shipment tracking
iOS Mobile app: 2.3 out of 5 in the app store
Set user permissions
Create and manage prospective custom
---
SalesBinder's free plan includes all the features of the paid plans, except for integrations and limits to records and users—if you need more, the paid plans are among the most affordable we've seen. The paid plans range from $9 per month (for one user, 2,500 records, and no integrations) to $99 per month (for 100,000 records, 50 users, and unlimited integrations). This makes it a great pick for small businesses with limited customers and inventory or those that are just starting out.
---
Sortly: Best Mobile Inventory App With Barcoding & Scanning

Pros
Built-in barcode scanning that supports quick response (QR) codes
Can manage multiple warehouses
Has offline mode, allowing you to scan incoming and outgoing items even without internet access
Cons
Low stock alerts only in paid plans
No kitting capabilities
No integration capabilities
What's Included for Free
Users: One
Location: Unlimited
Items/products: 100
Transactions: Unlimited
Support: Knowledge base, tutorials, and email
Integrations: None
Paid plans start at: $49 per month
Sortly is a cloud-based inventory management platform that provides activity tracking, multilocation tracking, barcoding, and audit trails. Its noteworthy feature, however, is its built-in barcode and QR scanner mobile app that works even in offline mode. You can scan incoming and outgoing inventory even when your phone app doesn't have a signal—Sortly will sync automatically as soon as you're back online. Its offline abilities paired with its multilocation tracking make Sortly ideal for on-the-go inventory management across multiple locations. Note that Zoho also has an offline mode to its mobile app, but Sortly offers inventory for multiple locations.
On our inventory management evaluation, Sortly scored 3.3 out of 5. The absence of low-stock alerts, POs, item limits, plus its lack of integration capabilities in the free plan prevented Sortly from earning high scores. However, Sortly user interface is cloud-based and modern, setting it apart from ABC Inventory.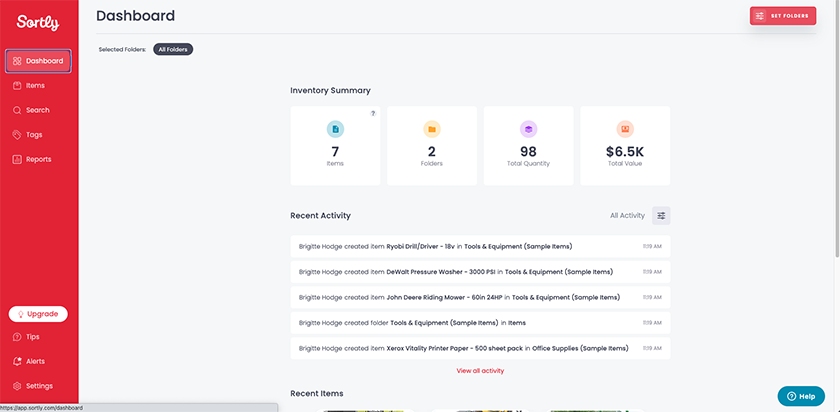 ---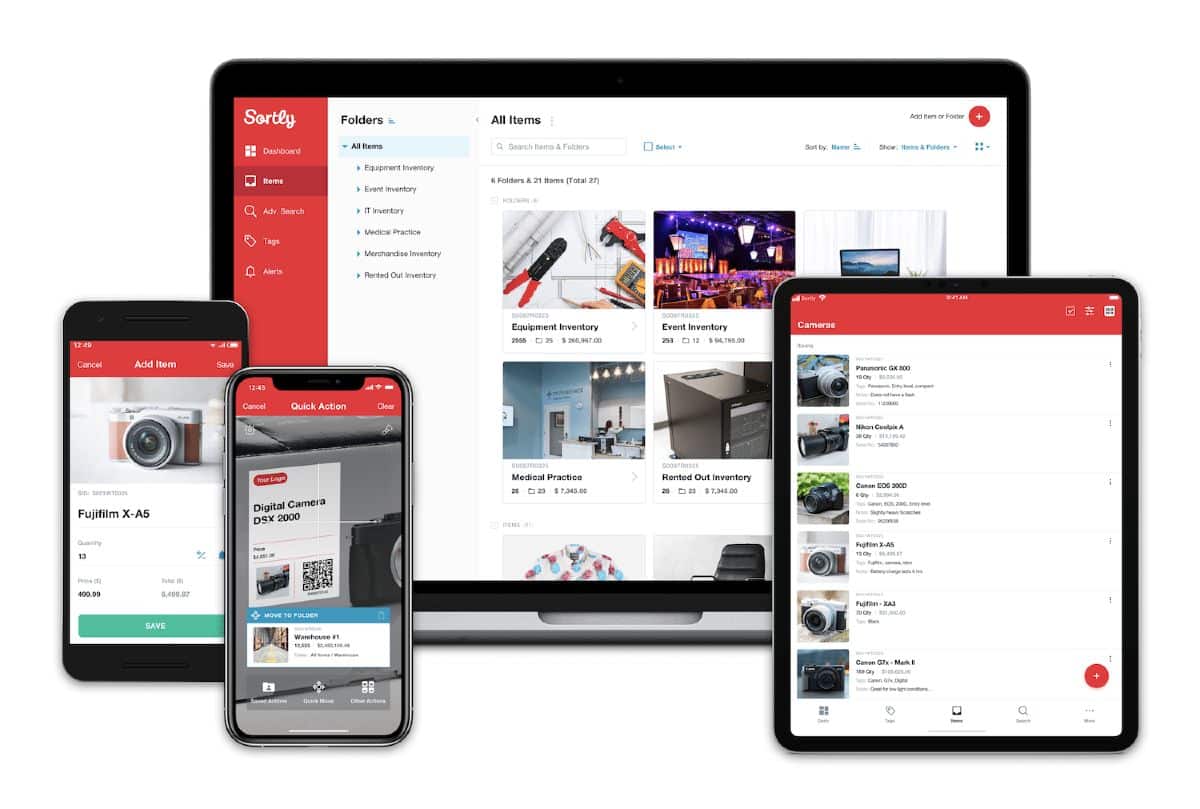 ---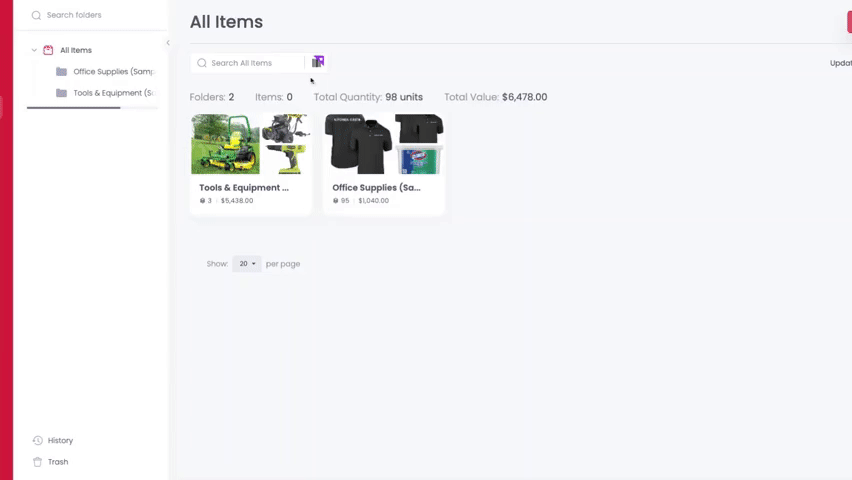 ---
---
Add custom tags and notes
In-app scanner
File items into categorical folders
Barcode auto lookup
Bulk editing details
Scan and connect third-party barcodes
Basic comma-separated values (CSV) file and PDF reports
Quick action scanner (check-in/out items)
Support: help center, tutorials, and weekly onboarding seminars
Add custom fields (limited to one)
Attach up to eight photos per item
---
Since our last update:
Sortly raised the price of its Ultra plan from $99 to $149 per month (discounted annual rates available).
Sortly provides in-depth access to its barcode scanning system even on its free plan. However, upgrading to its Ultra plan ($149 per month) will allow you to have API integrations, generate custom barcodes, and use external/handheld scanners. The less expensive Advanced Plan ($49 per month) has low-stock alerts and more entries and custom fields. For already established businesses with existing systems and software, I would recommend signing up for one of Sortly's paid plans.
---
How We Evaluated Free Inventory Management Software
We only considered forever-free inventory systems that also offer paid versions or add-ons at a price suited for small and midsize businesses (SMBs). In this evaluation, we prioritized those that are cloud-based and easy to use. We sought a range of inventory management software, not just those in a POS system or that work for retail.
Click through the tabs below for a more detailed breakdown of our evaluation criteria.
40% of Overall Score
We prioritized software that includes pricing plans and add-on options to grow with your business. We also awarded points to systems that provide unlimited users and inventory items in their free plans. Odoo got a perfect score here.
30% of Overall Score
We looked for real-time tracking, low stock and reorder alerts, multilocation and warehouse tracking, mobile apps, and granular inventory management (kitting and assembly, variants, and more). We also considered whether they provide POs, vendor, and centralized multichannel management. Finally, we examined whether each system has CRM functionality or integrates with popular CRM software. Zoho took the lead here, followed by SalesBinder.
15% of Overall Score
We gave full points to cloud-based platforms, offer 24/7 customer support, and provide online training, forum, or help documentation. We also considered its integrations with popular accounting, ecommerce, marketplace, and POS software. Square and Zoho tied for first here.
15% of Overall Score
We reviewed the overall quality of each system's features and standout qualities to determine if it offers good value for its price point. Then we considered our own experience and those of real-world users. Zoho took the lead, followed closely by Square and Sortly.
*Percentages of overall score
Bottom Line
In our expert review, we found Odoo to be the best free inventory management software for small businesses. Its open-source, totally free system works great for large inventories and multiple locations, and it has an excellent set of features. You can even integrate it with your other software. Visit Odoo and sign up today.