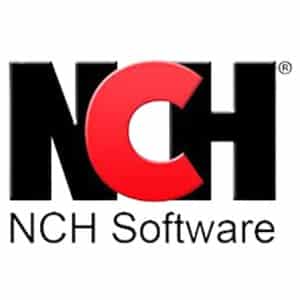 NCH Express Accounts is a professional business accounting software that provides quick solutions to basic bookkeeping tasks, such as billing and invoicing, inventory accounting, cash flow monitoring, and financial reporting. Its features include bank reconciliation, accounts payable (A/P) and accounts receivable (A/R) monitoring, and inventory management. It offers a free program and several paid Express Account software packages that start at $8.83 per month, billed quarterly.
Visit NCH Express Accounting Software
What We Recommend NCH Express Accounting Software For
NCH Express Accounting Software has a free version for small businesses with fewer than five employees while companies with five or more employees will find its entry-level packages budget-friendly yet strong enough to streamline their financial operations. The paid version offers powerful tools to help you document and report on A/P and A/R effectively to stay on top of your cash flow.
NCH Express Accounting Software is Especially Good For:
Small businesses with fewer than five employees looking for free desktop accounting software: A free version of NCH Express Accounts is offered for businesses with fewer than five employees. If you want to consider other free bookkeeping programs, check out our guide to the best free accounting software.
Companies seeking an inexpensive accounting software with inventory management: NCH Software's proprietary stock management software, Inventoria, is available as an add-on for a fee lower than what most other accounting programs offer.
Users looking for a free easy-to-use desktop accounting software: Download and install the software, and you can have it up and running in a few minutes. NCH Express Accounts is one of the easiest-to-use accounting software that we have reviewed.
NCH Express Accounting Software Is Not a Good Fit For
Construction companies: While NCH Express Accounts offers integrated project management functionality through NCH Project, it is not sufficient for tracking job or project costs. If you need a powerful accounting solution for your construction business, check out our review of the best construction accounting software.
Users needing payroll processing: Unlike other free accounting software like Wave, NCH Express Accounting software has no built-in or integrated payroll module.
Mobile app users: NCH Express Accounts has no mobile version. For great mobile accounting, check out our best mobile accounting apps.
Are you looking for something different? Read our guide to the best small business accounting software and check out our top picks.
NCH Express Accounting Software Pros and Cons
PROS

CONS

Free forever for companies with fewer than five employees
Cannot import banking transactions automatically
Among the most easy to use accounting software
Cannot capture and store receipt images
Intuitive dashboard to navigate between tasks
No mobile app
Run multiple businesses with a single installation
No time tracking or payroll
Visit NCH Express Accounting Software
NCH Express Accounting Software Pricing
NCH Express Accounts offers a free program for small businesses with fewer than five employees. Larger companies can choose from three paid versions with prices that start at $8.83 per month, billed quarterly. Bundled packages are also available for a starting price of $9.99. You can purchase the paid software directly from the NCH Software store.
Software Version

Express Accounts Basic

Express Accounts Plus

Pricing

$0 for under 5 employees

$159 (one-time fee)

$139 for larger companies

$8.83/month
(Billed quarterly)

Features

Billing and Invoicing

✔

✔

A/P and A/R Tracking

✔

✔

Web Access

✔

✔

Quotes and Sales Order Generation

N/A

✔

Sales Analysis by Customer/Salesperson

N/A

✔

Creating and Printing Checks

N/A

✔

Access to NCH Express Via Email

N/A

✔
NCH Express Accounting Software Features
NCH Express Accounting Software offers a good selection of features that enable you to create professional quotes, invoices, and sales orders, track sales and A/R, manage A/P and pay bills, generate financial reports, and more. Below is a list of some of its most notable features.
Workflow
With NCH Express Accounts, you can complete most of the financial tasks expected from accounting software. This includes creating invoices, reconciling accounts, tracking income and expenses, and generating reports. Below is a basic visual layout of the entire accounting setup and workflow in NCH Express Accounts.
Bank Reconciliation
NCH Express Accounting Software has the best bank reconciliation feature out of all the free accounting software we've reviewed. You can reconcile your transactions manually or upload a comma-separated values (CSV) file of your bank statement to Express Accounts for faster reconciliation. The program will compare your account ledger with the bank statement and match transactions automatically to save you time.
Billing and Invoicing
NCH Express Accounts lets you create and send quotes and invoices using professional templates, but it comes with limited functionality. If you want to perform additional invoicing tasks, you need to use another software package called Express Invoice. With Express Invoice, you can generate and print reports for unpaid invoices, item sales, and payments, set up recurring invoices, and sync between your computer and mobile phone using the Express Invoice app. As with NCH Express Accounting, NCH Invoice is free for fewer than five users.
To create an invoice in Express Accounts, click on the green Create New Invoice box on the home screen, provide the required information, and then click on Record.
Inventory Management
With Inventoria, a stock management add-on, you can monitor and report on stock levels, costs, and averages. You can also view inventory levels by category or location, create purchase orders and email them directly to your vendors, set up low inventory alerts, and have your staff access the program remotely via the cloud access feature.
Sales and A/R
NCH Express Accounts lets you generate and record recurring invoices, sales orders, and quotes automatically. It also updates A/R and reports as your invoices are paid.
A/P
The A/P feature tracks your purchasing details, outgoing payments, and bills not yet paid. It also enables you to generate purchase orders and create and print checks.
Web Access
While there is no mobile app available, you can access the program via the web interface on your mobile device or any computer with an internet connection. Multiple users with web access can securely log on and use the software online. There is no limit to the number of users that can be set up for the web interface in both Basic and Plus. Web access requires a username and password, and you can limit which users can run Express Accounts. Please note that using Web Access may require some configuring of your network setting. You might wish to consult with an information technology (IT) professional to make sure your computer stays safe from hackers. You can learn more about Web Access in this video.
Analysis and Reports
NCH Express Accounts can create more than 20 critical business reports, including balance sheets, income statements, a chart of accounts, cash flow statements, inventory reports, sales tax reports, A/P reports, mileage reports, and budget reports.
Customer Service and Ease of Use
Working with NCH Express is a breeze. For those interested in the free version, click the download button, and it will download the setup assistant ready to be installed on your computer. From the main menu bar, you'll find the most important sections, including Accounts, Sales, Purchases, Banking, Reports, and Suites. Upon clicking on each section, the screen displays a workflow chart to help you navigate between tasks.
If you get lost, you can seek help from various customer support options, including a community forum and a knowledgebase of how-to articles, frequently asked questions (FAQs), and setup guides on the website. You can also access the help manual from the NCH Accounts Express program itself. If you are a premium user, you can contact NCH Express via email.
NCH Express Accounting Software Alternatives
Bottom Line
Overall, the biggest strength of NCH Express Accounting Software is its ease of use and its powerful bank reconciliation feature. Many users may find its lack of live banking connection a drawback but, for most businesses, NCH Express Accounts is a worthwhile option. If you are looking for the best easy-to-use free desktop accounting software to streamline many aspects of your financial workflows, download and install the NCH Express Accounts today.