NCH Express Accounts Review: Features, Pricing & Alternatives 2023
NCH Express Accounts is professional business accounting software that provides quick solutions to basic bookkeeping tasks such as billing and invoicing, cash flow monitoring, and financial reporting. Its features include bank reconciliation, accounts payable (A/P) and accounts receivable (A/R) monitoring, and inventory management. NCH Express Accounts offers a free program for businesses with up to five employees and several paid Express Account software packages that start at $5.50 per month, billed quarterly.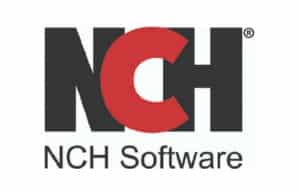 What We Like
Free forever for companies with five or fewer employees
Among the most easy-to-use accounting programs for desktop
Intuitive dashboard to navigate between tasks
What's Missing
Cannot automatically import transactions from your bank account
No project accounting features
Doesn't automatically record cost of goods sold (COGS) without an integration
Small businesses with up to five employees looking for free desktop accounting software: It offers a free program for operations with five or fewer employees. For larger companies needing a free program, check out our guide to the best free accounting software.
Companies seeking inexpensive accounting software with inventory management: NCH Software's proprietary stock management software, Inventoria, is available as an add-on at a lower price than what most other accounting programs offer.
Bank reconciliation: NCH Express Accounts is one of our leading bank reconciliation software, with similar functionality as higher-end software. Also, users can create adjusting entries for book reconciling items without leaving the reconciliation.
NCH Express Accounts Deciding Factors
Supported Business Types

Small businesses with five or fewer employees not requiring mobile access to their books or assistance from a professional bookkeeper

Pricing

Free: Only up to five employees
Express Accounts Basic: $99 per license
Express Accounts Plus: $129 per license
Express Accounts Plus (Quarterly Plan): $16.50 per quarter

Free Trial

None

Payroll

No payroll integrations available

Standout Features

Free for businesses with five or fewer employees
Excellent bank reconciliation features
Quick download and installation for Mac and Windows

Customer Support

Video tutorials, community forum, and paid support
NCH Express Accounts Alternatives
| | | |
| --- | --- | --- |
| | | |
| Best for: Small businesses looking for a vast network of QuickBooks ProAdvisors | Best for: Small businesses looking for full-featured mobile app functionality | Best for: Startups looking for free accounting software with payroll add-ons |
| Starts at: $30 for one user | Free for one user with revenue less than $50,000 | Free for unlimited users |
| | | |
Fit Small Business Case Study
NCH Express Accounts vs Competitors FSB Case Study
Touch the graph above to interact Click on the graphs above to interact
NCH Express Accounts Free for Fewer Than 5 Employees; Otherwise, a One-time Payment of $129

Wave Free

QuickBooks Online Starting at $30 per month; $85 as Tested
We compared NCH Express Accounts with Wave and QuickBooks Online. Wave is also free software while QuickBooks Online is our overall best small business accounting software. When compared to QuickBooks Online, NCH Express Accounts lags behind, which isn't surprising, given that it's free software. Meanwhile, NCH Express Accounts is better than Wave in banking, A/R, and inventory, but Wave is better for reporting and ease of use.
NCH Express Accounts offers a free program for small businesses with five or fewer employees. Larger companies need to purchase a license to use the software. Each license is valid for a single installation only. If you need several NCH Express Accounts installed on your business computers, you need to buy additional licenses.
| | Express Accounts Basic | Express Accounts Plus |
| --- | --- | --- |
| Pricing per Single License | $99 | $129 |
| Quarterly Plan | N/A | $16.50 |
| Billing & Invoicing | ✓ | ✓ |
| A/P & A/R Tracking | ✓ | |
| Web Access | ✓ | ✓ |
| Quotes & Sales Order Generation | N/A | ✓ |
| Sales Analysis by Customer/Salespersons | N/A | ✓ |
| Creating & Printing Checks | N/A | ✓ |
| Access to NCH Express Via Email | N/A | ✓ |
NCH Express Accounts Features
NCH Express Accounting Software offers a good selection of features that enable you to create professional quotes, invoices, and sales orders. You can track sales and A/R, manage A/P and pay bills, generate financial reports, reconcile accounts, and create estimates. We performed the case study using the free version of the software.
NCH Express Accounts' interface experience is an improvement on traditional desktop accounting software. Users with less-than-perfect eyesight might have a hard time with the small font size. Though the navigation menus use tabs instead of drop-down menus, a more user-friendly interface could make NCH Express Accounts more accessible to users with impaired vision.
You can set up your company in the options menu, but there's no setup wizard to guide you. You can change your business name, adjust fiscal year-end, assign prefixes and numbering systems, and much more. In terms of customization, NCH Accounts Express provides a lot of options. Even though we appreciate the software's customization options, it could be time-consuming to set up a large chart of accounts in NCH Express Accounts.
The chart of accounts is also comprehensive; it contains all the necessary accounts. We saw that it comes preloaded with the Accumulated Depreciation account for fixed assets. Many of the other free accounting software products we reviewed don't have depreciation accounts.
Another interesting feature to note is that you must classify accounts for the statement cash flows. This feature is unique because most accounting programs do this automatically, based on account type.
Business owners who plan to do their business' bookkeeping themselves may have difficulty setting up their company, as some settings require accounting knowledge, such as cash flow classification of accounts.
The A/P module is on the Purchases tab. It has a workflow diagram that also serves as quick access to A/P functions like creating and viewing purchase orders (POs), entering and viewing A/P details, viewing vendor details, paying bills, and generating an A/P report.
Creating a bill in the A/P module requires you to set up the suppliers or vendors list first. Click on "Suppliers" in the workflow diagram, and it'll show you the Suppliers list window. Next, click the green plus button at the top left of the window to add suppliers. Fill out the information and repeat the same process for all suppliers.
Once you're done, you can create a bill, which is fairly easy. In the Accounts Allocation box, you'll have to supply the account(s) debited as a result of recording the bill. For bookkeepers, this part is easy. However, this part can be tricky for those without accounting knowledge.
Before you create a PO, you need to set up your inventory list first. Go to the Sales tab and click "Add New Item" under Invoice Items in the left navigation bar. Once you're done, you can start making a PO as seen in the image above.
If you completely set up supplier information, entering the supplier's name will populate the vendor address and shipping address automatically. For our case study, we opted not to complete supplier information for expediency.
POs can be converted into bills afterward. You can also enter partial payments for bills, which is great for free software. Most free accounting applications we reviewed don't include this kind of feature.
A major problem in the A/P module is that the PO function operates differently from what we usually see in accounting software programs. When you record a PO, the quantity of inventory ordered appears as inventory on hand in the inventory list. In a standard A/P transaction cycle, goods aren't reflected in inventory available until they're received, not when they're ordered.
Because of this, the PO function of NCH somehow skips a step and records the inventory you ordered as inventory already on hand automatically. Because of this transaction flow, entering a PO prior to receipt -would overstate inventory balances. So, a good work-around here would be to not record any PO until the receipt of the goods.
---
The A/R module is under the Sales tab. Invoicing is also under the Sales tab, but invoice template and design customization are in the settings. NCH Express Accounts doesn't have a lot of features for customizing the look of your invoice. You can find a few invoice templates, but the overall customization experience isn't as robust as other accounting software products.
Before you create invoices, you must first add new customers. You can do that by going to the left-side navigation menu and clicking "Add New Customer." Once you're done, proceed to "Create New Invoice" to prompt the invoice creation window. Within the invoice creation window, you can also add a new customer, but NCH won't prompt you to do so.
For invoicing items, you must first add invoice items, just like what we did in A/P. One limitation we saw here is that you can't create a service item. Instead, you have to create service items as part of the inventory list. We find it a bit unusual since service items don't usually have trackable quantities, but it's the only workaround available so that we can include services in invoices.
Suppose a walk-in customer buys your products. NCH Accounts Express can help you immediately record cash sales without the need to go through invoice processing. Just enter the details and click "Record Cash" at the bottom of the screen. The software will generate a receipt automatically that you can print, email, or fax to the customer. This receipt feature is commendable because we mostly see this feature in higher-end software.
---
You can't connect your bank account to NCH Accounts Express, but you can upload your transactions from a CSV file. When you upload a CSV file, an import wizard will help you map the transaction fields. For desktop software that can connect to your bank, we recommend QuickBooks Desktop.
Bank reconciliation is decent, except that it doesn't show line items, such as deposits in transit and outstanding checks, on the reconciliation report when you're finished. The interface layout is also unconventional but manageable if you're an experienced bookkeeper or certified public accountant (CPA). Nonaccountants will find this part difficult, so we recommend asking for expert help to learn this part.
The bank reconciliation module isn't the best in terms of how NCH Express Accounts presents it. However, the functionality is more or less the same as the ideal bank reconciliation systems we've seen in higher-end software.
What we appreciate here is that you can directly create adjusting entries for bank statement transactions not yet recorded in the books (like collections of interests, bank charges, or NSF checks) without leaving the reconciliation. This feature is a plus since it makes the accounting workflow faster.
---
NCH Express Accounts can't accumulate income and expense by project. You can create job estimates but can't track the actual expenses for comparison. To create estimates, go to the Sales tab and click "Create Quote."
Once you're done with the estimate, you can record and email it to the customer. NCH Express Accounts will generate a PDF version of the quote as well. If the client agrees with your quote, you can quickly convert the estimate into an invoice.
If you're a project-based business, we recommend getting another accounting application that has project accounting features. Our top pick would be Zoho Books because it has excellent project accounting features that can help you manage projects and create budget-to-actual reports to evaluate profitability.
---
Users can create sales tax items in NCH Express Accounts and view sales tax liability in detail. Charging sales tax is also easy because it's a part of the invoice creation process. If there are credit memos, you can also adjust sales taxes based on the credit memo amount. It's not possible to pay sales tax liability and file sales tax returns in the software. We have no separate video for this part since the discussion is already integrated into the A/P and A/R videos.
As discussed in the A/R section, inventory items are found in the Sales tab. You can create inventory items, assign ideal quantities, and set a warning quantity. The warning quantity is a great feature because it can help you set reorder points based on economic order quantities or whatever amount you deem appropriate for it.
Also, as mentioned in the A/P section, we encountered a problem in recognizing inventory on hand. The system records inventory on PO as inventory on hand, which overstates inventory until the order is received.
More importantly, NCH Express Accounts doesn't compute COGS and the cost of ending inventory. Inventory purchases must be assigned to either the inventory asset or the COGS expense. You then must make manual journal entries to allocate the cost at the end of the period properly. The manual calculation of this COGS allocation is extremely time-consuming, so we recommend getting the Inventoria integration if you have inventory.
NCH Express Accounts lacks many specialized accounting reports, mostly because of its lack of project accounting features.
Available Reports

Unavailable Reports

Balance sheet (not comparative)
Profit and loss (P&L) statement
Cash flow statement
A/R aging schedule
Income/loss by customer
Trial balance

A/P aging schedule
Income/loss by month
Income/loss by class
Income/loss by location
Income/loss by project
Unbilled charges
Unbilled time
Transaction list by customer
Expenses by vendor
General ledger (GL)
It's disappointing that NCH Express Accounts doesn't have a general ledger report. Though most account information can be accessed within the modules, it would be better if a general ledger could be generated to show all transactions in every account. The general ledger is usually one of the reports typically given to your tax accountant.
Customer service isn't a strong point for NCH Express Accounts. If you need technical support, you must first go through a technical support wizard. This wizard will ask several questions about your NCH product, and we think the entire process is tedious. They'll initially give you a list of video tutorials and FAQs before you can fill out the technical support form.
This kind of support isn't user-friendly because it takes several clicks before accessing support. Moreover, premium support is offered at an additional cost, which can be disadvantageous to very small businesses and entrepreneurs. It would be better to have a technical support hotline so that users can call the number in case they encounter software problems.
As discussed in the previous sections, setting up the company's chart of accounts and the bank reconciliation feature is difficult and might require some professional assistance. However, once the company is set up and you've learned the reconciliation procedure, we believe you'll like using the program.
While NCH Express Account can be difficult to use overall, our evaluation of NCH Express Accounts reveals that it's easier to use than its desktop accounting counterparts, such as GnuCash and QuickBooks Desktop.
NCH Express Accounts doesn't have a mobile app, but the absence of mobile apps for desktop software is common. Mobile app functionality only began to gain popularity when cloud accounting software services were introduced as an alternative to desktop software. So, if you want a mobile app, we recommend shifting to cloud-based software services. Zoho Books is our recommendation if you want a mobile app with excellent functionality.
On a tangent, the nearest "mobile access" you can get with NCH Express Accounts is through its Web Access feature. This feature isn't a mobile app per se and is more of a web connection feature that hosts the desktop software to the web by accessing a certain IP address. However, you still need to set this up.
There are little to no NCH Express Accounts reviews. Only a handful of feedback is available on user review sites:
If you're using Windows 10 and above, you can download NCH Express Accounts for free in the Microsoft Store. As of writing, NCH Express Accounts remains unrated (no reviews) in the Microsoft Store.
Assisted Bookkeeping Options
We haven't found any bookkeeping assistance services offered for NCH Express Accounts users. Check out our article on the best online bookkeeping services for more information about online bookkeeping providers.
Integrations
NCH Express Accounts can integrate with other NCH business software products like Inventoria and Express Invoice. Besides that, there are no third-party app integrations for NCH Express Accounts based on our research.
Frequently Asked Questions (FAQs)
What Windows version is compatible with NCH Express Accounts?
You can install NCH Express Accounts on Windows 10, 8, 7, or Vista. However, we recommend choosing the latest Windows version for a smoother experience.
Can I install NCH Express Accounts on multiple computers?
Yes, but you have to purchase a separate license per computer. NCH offers bundle discounts if you purchase several licenses from them.
Bottom Line
NCH Express Accounts offers robust accounting features from the get-go. Among all the desktop accounting software products we've reviewed, NCH Express Accounts has the easiest user experience. However, it's still difficult to use if compared with cloud-based accounting services like Zoho Books and Lendio Accounting.
It's also impossible to connect bank accounts in NCH Express Accounts, and recording COGS isn't an automatic feature of the software. Overall, NCH Express Accounts is a worthy choice for very specific users like freelancers, solopreneurs, and startups with up to five employees. But because of the level of difficulty, consider alternatives with an easier bookkeeping experience.