5 Best Bank Reconciliation Software for 2023
The best bank reconciliation software should allow you to compare your bank statement with your bookkeeping records for the same time period easily and provide an accurate method for tracking cash flow. To help you find the right solution for your business, we've selected the five best bank reconciliation applications:
Comparison of Best Bank Reconciliation Software
QuickBooks Online: Best Overall Bank Reconciliation Software
QuickBooks Online

What We Like
Batch categorization
Transfers transactions from your bank automatically and marks them cleared on the reconciliation
Excellent user interface and navigation
More than 650 integrations
Robust mobile app
Extensive list of customizable reports
Ability to sort income and expenses into tax categories
What's Missing
Limited account users with each plan
Monthly plans are expensive compared to alternatives
Each company requires a separate subscription
Plans & Pricing
QuickBooks Online has four different plans to choose from, all of which offer the bank reconciliation feature. Here are the prices for each plan:
Simple Start: $30 per month for one user
Essentials: $55 per month for up to three users
Plus: $85 per month for up to five users
Advanced: $200 per month for up to 25 users
We ranked QuickBooks Online as the best small business accounting software, and it excels with its bank reconciliation capabilities. It supports the standard reconciliation process, allowing you to compare your monthly bank account statement to your QuickBooks Online check register to ensure that all your transactions are accurate and complete. You can see an example of the QuickBooks Online reconciliation process by viewing our tutorial.
Audit log: The audit log can be useful for finding errors and transaction histories while reconciling. You can track the date of any change to your books, the name of the user who made the change, the type of change, and the original transaction date and amount.
Accountant access: You can invite your accountant to QuickBooks Online via email, and they'll have access to all the features of your account—without counting as one of your allowed users.
QuickBooks ProAdvisor Network: If you decide that you would rather have an accountant handle your reconciliations, find a QuickBooks ProAdvisor or subscribe to QuickBooks Live.
In addition to a great bank reconciliation feature, QuickBooks Online offers outstanding bookkeeping features for nearly any business:
Ecommerce retailers: QuickBooks Online's recent focus on ecommerce integrations makes it the clear winner for our best ecommerce accounting software.
Businesses that invoice customers: QuickBooks Online is considered the leading invoicing software because of its ability to calculate sales tax based on a customer's location and customize invoices to any industry.
Mobile accounting: We voted QuickBooks Online as one of the top mobile accounting applications because its mobile app allows you to send invoices, receive payments, track mileage, and capture receipts.
NCH Express Accounting Software: Best Free Bank Reconciliation Software
NCH Express Accounting Software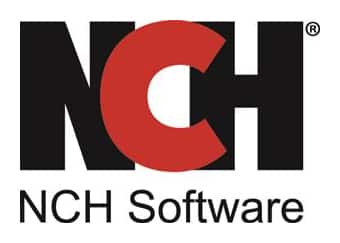 What We Like
Free forever for companies with five or fewer employees
Able to perform basic accounting tasks
One-time purchase fee for larger companies
Comes with optional add-ons for inventory and other functions
Intuitive dashboard that allows for easy navigation
Optional mobile browser access plan
What's Missing
Not able to import bank transactions with a live connection to your bank
No mobile app available
Not able to capture and store receipt images
Very limited customer support
Plans & Pricing
NCH Express Accounting Software offers a free desktop program for small businesses with five or fewer employees. Larger businesses can choose from three paid versions that are billed quarterly at prices that start at $22.
Software licenses can also be purchased for a one-time fee directly through the NCH Software online store:
Express Accounts Basic: $99 for the standard edition
Express Accounts Plus: $129 for a fully featured, single-installation license
Express Accounts Plus Quarterly Plan: $7.16 per month for unlimited ongoing use of all professional version features and all upgrades, billed at $21.48 quarterly
NCH Express Accounting is an easy-to-use desktop accounting application. Because it provides a quick solution to basic accounting tasks like invoicing and producing basic reports, it works best as a monitoring tool to track your transactions and view balances and reports. It allows you to reconcile your transactions manually or by downloading a comma-separated values (CSV) file of your bank statement, comparing your account ledger with the bank statement and matching transactions automatically.
Web access: The software has an optional mobile browser access plan that allows for multiple simultaneous users on the cloud.
Financial reports and analysis: You have access to more than 20 preconfigured reports, including income statement analysis, cash flow statements, and balance sheets. These reports can be saved as PDF or CSV files or emailed directly through the software.
Integrations: NCH Express Accounts integrates well with other NCH software, such as inventory management, timesheets, employee productivity and management, and project management.
Multicompany access: With the Plus version, you can run multiple businesses with a single installation, including businesses operating with different currencies.
Businesses with fewer than 100 monthly bank transactions: NCH is not as convenient as the other software listed in this guide, because it doesn't automatically transfer transactions from your bank daily via a live feed. Instead, you need to input your bank transactions as they occur manually.
Small businesses with up to five employees that want free desktop accounting software: NCH Software is a basic bookkeeping program that is free for businesses with five or fewer employees.
Xero: Best Bank Reconciliation Software With the Ability to Scale as Your Business Grows
Xero

What We Like
All plans include unlimited users
Mobile app that allows you to reconcile transactions from your device
Side-by-side layout for reconciling transactions allows for easier matching
Integrates with more than 700 apps
Project management features with Established plan
Comprehensive reporting
What's Missing
Bank statements must be imported via a live connection or CSV file in order to perform a reconciliation
Doesn't support multicompany accounting
Limited tracking categories
Lowest priced plan is limited to five bills and 20 invoices
Lacks phone and chat support
Pricing
Xero offers three plans with prices that range from $12 to $65 per month. A 30-day free trial is also available:
Early: $13 per month for up to 20 invoices and five bills
Growing: $37 per month for unlimited invoices and bills
Established: $70 per month includes project tracking and multiple currencies
We selected Xero as the best bank reconciliation software with the ability to scale as your business grows because of features like bulk-reconciliation of transactions, which are available with the Growing and Established plans. Recent updates include smarter matching algorithms, which are powered by artificial intelligence (AI).
When you reconcile, Xero will notify you if your actual bank balance and the balance of the bank reconciliation on the platform don't match. The bank reconciliation summary makes it easy to check for missing, deleted, or duplicated transactions.
The platform has similar features to QuickBooks and can accommodate unlimited users. We selected it as the best QuickBooks alternative for unlimited users, which is partly because of the ease of bank reconciliation.
Bank statement extraction via Hubdoc: New in 2023, Hubdoc now supports data extraction from PDF bank statements generated by Wells Fargo and Chase.
Auto-import of bank statements: Xero allows you to connect your bank feed so that your transactions will flow into your account daily. You also have the option to import your transactions from a CSV file instead.
Transaction alerts: You can opt to receive alerts about unreconciled transactions on the Xero dashboard so that you can take action if necessary.
Suggested matches: Xero will suggest matches for your transactions, categorize them automatically, and apply any rules that you set up.
Bulk-reconcile transactions: With the Growing or Established plan, you can sort and group bank transactions and then code and reconcile them in bulk. You can also apply a bank rule to a group of transactions.
Ecommerce businesses: Xero's inventory tracking feature is ideal for ecommerce operations because it calculates your cost of goods sold (COGS) automatically and maintains a list of customers. You can also monitor customer payments and orders, making Xero suitable for online transactions.
Those looking for an alternative to QuickBooks: We named Xero as one of the best QuickBooks alternatives because it has features very similar to QuickBooks but is considerably less expensive and includes unlimited users.
Sage Business Cloud Accounting: Best Bank Reconciliation Software With an Automatic Bank Feed
Sage Business Cloud Accounting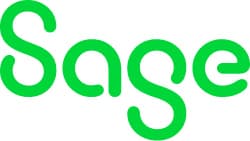 What We Like
Supports unlimited transactions
Free trial available
Easy to set up and use
Live support options available
Department, cost code, and project tracking
Ability to establish three item-price levels
What's Missing
Not possible to view outstanding transactions after reconciling
Requires an additional fee to use multiple currencies
Starter plan only allows for one bank connection
User interface is dated and not visually appealing
Plans & Pricing
Sage Business Cloud Accounting offers two affordable subscription plans that differ in the features that are available and the number of users that it can accommodate:
Accounting Start: $10 per month for one user
Accounting: $25 per month for unlimited users
Originally called Sage One, Sage Business Cloud Accounting is subscription-based accounting software that gives you the flexibility available with a cloud back-end. It includes tools for bank reconciliation that allow you to create and split bank transactions. It also uses artificial intelligence (AI) to learn from your categorizations, and it'll populate and route transactions to the correct place automatically.
Automated workflows: Sage Business Cloud Accounting allows you to automate your workflows. You can auto-post expenses and payments directly from your connected accounts and automate administrative tasks and invoicing easily.
Bank rules: You can create and set bank rules that will be applied automatically to your transactions.
Accountant access: The Accounting plan's unlimited user capability allows you to share access with your accountant for easy collaboration in real-time.
Audit trail: The audit trail is a complete record of all transactions entered, which is useful if you need to trace a transaction or if you're asked to produce this as part of an audit. You can choose to view a summary or a detailed breakdown.
Small business with basic bookkeeping needs: Sage Business Cloud Accounting is good at invoicing clients, classifying expenses, and tracking bills. Starting at only $10 per month, its features are significantly better than free software.
Small businesses that want a mobile app for their bookkeeping: You can download the Sage Accounting mobile app to create, send, and track invoices and manage your cash flow.
ReconArt: Best for SMBs With a Large Volume of Transactions
ReconArt

What We Like
Suitable to reconcile any account type, not just bank accounts
Seamless integration with enterprise resource planning (ERP) systems, internal systems, and platforms
High-volume transaction matching
Financial close management x
End-to-end automation
What's Missing
Too expensive for many small businesses
Not intuitive for end users
No mobile app
Limited customer support
Plans & Pricing
All ReconArt plans are web-based and work with any ERP, accounting system, and external data sources. There are five plans to choose from, which vary in price depending on the features and number of users:
Essentials: $1,700 per month for five users
Certify: $1,700 per month for 10 users
Plus: $3,400 per month for 10 users, includes the Essentials and Certify modules
Close: $2,800 per month for 20 users
Enterprise: Custom pricing
ReconArt provides a reconciliation solution that can accommodate a variety of business scenarios. It's entirely web-based and can be hosted on-site if desired. ReconArt's reconciliation software helps businesses with bank and credit card reconciliation, financial close, balance sheet reconciliation, variance analysis, journal entry, and intercompany reconciliation. It distinguishes itself from other software for small and medium-sized businesses (SMBs) by providing a comprehensive workflow around journal entry posting.
Scalability: ReconArt is scalable in terms of user base, data and accounts, and reconciliation volumes. Your company's users can be distributed across locations, departments, and teams, and packages that support small to larger enterprises are available.
Journal entries: The solution helps you ensure that all journal entries posting to the general ledger (GL) are correct and that there's a controlled and audit-proof journal entry posting process.
Approval workflows: You can configure approval workflows based on amount thresholds or different risk levels.
Reconciliation types: ReconArt supports all reconciliation types, including balance sheet, trades and positions, intercompany, ledger to subledger, accounts receivable (A/R), accounts payable (A/P), GL/suspense, payments, credit card, and bank accounts.
Larger small businesses: ReconArt provides a high grade of automation and consolidates several reconciliation processes in a single platform.
Businesses with a variety of reconciliation needs: If your business has a need to perform reconciliations such as ledger to subledger or trades and positions, ReconArt is an excellent solution. You can also reconcile balance sheets, A/R and A/P, credit card, and bank accounts.
NetSuite users: ReconArt provides a deeper integration with NetSuite than other software, providing a comprehensive accounting solution for larger small businesses.
How We Evaluated Bank Reconciliation Software
There are many things to consider when determining which bank reconciliation software is the best option for your business. Depending on how sophisticated your needs are, it would ideally include the following capabilities, which we considered during our evaluation:
Transfer transactions from your bank automatically
Allow you to select transactions in your check register that appear on your bank statement
Show you the difference between the cleared transactions in your check register and the statement balance continually
Let you add, delete, or edit transactions in your register without leaving the reconciliation feature
Print a reconciliation report showing all deposits in transit and outstanding checks
Carry over all deposits in transit and outstanding checks automatically to the next month's reconciliation
---
What Bank Reconciliation Software Is
A bank reconciliation is generally done once a month and ties the balance on your bank statement to the balance in your check register or general ledger account. The difference between your bank statement balance and your check register should be:
Deposits in transit: Deposits recorded in your check register that aren't yet on your bank statement
Outstanding checks: Checks or electronic payments that are recorded in your check register but aren't yet on your bank statement
Bottom Line
Depending on the size and needs of your business, you may decide to use an accounting program with basic reconciliation features or one of the best bank account reconciliation software that automates the reconciliation process. While we chose QuickBooks Online as the best bank reconciliation software, NCH Express is a free option and Xero is an excellent scalable solution. If you're looking for accounting software with an automated bank feed, Sage Business Cloud Accounting is a good choice, while ReconArt is ideal for businesses with a large number of transactions.