Interactive Voice Response (IVR) systems are automated voice menus with voice recognition technology used by business phones to route callers to desired extensions without human assistance, reducing cost and freeing up staff. We examined the IVR system functionality of several solutions and evaluated them based on pricing, features, and usability to determine the overall best.
Top 6 IVR Systems 2019
| IVR System | Best For |
| --- | --- |
| | (Best Overall) Companies needing an IVR system and a leading call center platform. |
| | Call centers needing an intuitive interface for building IVR workflows. |
| | Startups wanting a highly scalable contact center solution with IVR features. |
| | Tech-savvy teams that want a fully customizable call center system. |
| | Companies wanting IVR and the best set of tools for tracking real-time performance. |
| | Teams that want to enhance their call routing with AI assistance. |
How We Evaluated IVR Systems
Like auto-attendants, IVR redirects incoming calls. However, IVR uses tone and voice recognition technology to route a call rather than relying only on a caller's input into a keypad. Therefore, an IVR system should be capable of supporting voice commands in multiple dialects while also being easy to use from the caller's perspective, so it does not impede client interactions.
To determine the best, we evaluated IVR systems based on:
Price – We compared the price and features of each virtual number provider.
Ease of Use – We evaluated how easy each service is to set up and use.
Speech Recognition – IVR systems should have speech recognition systems that can easily understand voice commands.
Outbound Calling – The most robust IVR systems should be able to make outbound calls to your customers as well as route incoming calls.
Integrations – The best IVR phone systems allow you to connect data with outside business applications.
Reports and Analytics – We checked to see if each system allowed you to view data regarding call time, call volume, and other factors
Language Support – We looked at the number of languages supported by each system.
We recommend Zendesk Talk as it can be purchased either as a standalone IVR system or bundled as part of a larger customer service support system, and it offers a great mix of features like configurable call menus at an affordable price. This makes Zendesk a great IVR option for most small businesses, but may not be right for everyone. Therefore, here is how the six IVR systems we looked at stack up and who each is best for.
Best Overall IVR System for Small Business: Zendesk Talk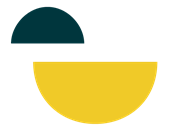 Zendesk Talk is a contact center platform that can either be sold separately or bundled with the company's full customer support suite. The standalone Talk version has an affordable starting price and a feature set that will let you build out effective voice menus for your callers. This makes it a great option for call centers looking for a solution with the best balance of features and affordability.
Zendesk Talk Pricing
Zendesk Talk with IVR is only available in its Professional and Enterprise editions. However, the Professional starts at $49 per agent per month, making it one of the more affordable solutions of its kind, and it offers a free trial. Zendesk's Enterprise edition requires at least 100 agents, and is therefore less suited for most small businesses.
Zendesk Talk Features
Zendesk Talk offers features like outbound calling, speech recognition, and self-service options, as well as a robust IVR builder. However, it is not drag-and-drop as on most of the other systems we looked at. It also offers the best range of integrations out of all the solutions we looked at, such as with its Zendesk Support and Zendesk Sell complementary product offerings.
Zendesk Talk features include:
Speech Recognition
Like any modern IVR system, Zendesk Talk supports speech recognition. However, what sets it apart from the other platforms is its integrations, allowing for some advanced speech functions. For instance, with the Intelligent Voice PCI Redaction integration, the system will automatically detect and redact credit card data from call recordings. This unique feature makes Zendesk Talk a great option for businesses that handle a high volume of payments over the phone.
Outbound IVR Calling
Outbound IVR calling is a standard feature and allows you to make automated calls to your customers and send them announcements, information about promotions, or anything else that you might want to say to your client base. This is only offered as a premium feature in Genesys PureCloud and doesn't come at all in Five9.
Self-Service Options
Zendesk Talk allows you to configure your voice menu with its IVR builder tool so that customers can take care of routine tasks, like checking account balances themselves, using common voice commands. While this tool is great for freeing up your staff's time, every other service, except for the cheapest tier of Genesys PureCloud, offers similar self-service functionality.
Integrations
The integrations marketplace is where Zendesk Talk shines. With more than 745 apps available for the range of Zendesk products, you will be sure to find a connection that works for your IVR system setup. Popular connectors also include Google Drive and Trello. Zendesk Talk beats all of the other systems we looked at when it comes to out-of-the-box integrations.
IVR Builder
Perhaps the biggest shortcoming of Zendesk Talk is that its IVR builder lacks drag-and-drop functionality. Most of the other platforms we examined, like Five9 and Telax, allow you to click and drag voice menu options onto a flowchart-like page. Setting up a voice menu in Zendesk Talk consists of adding and editing text boxes, which can be confusing for less technical users.
What Zendesk Talk Is Missing
Setting up an IVR voice menu can be a headache-inducing experience, especially if you want to offer more intricate self-service options. It's disappointing, then, that Zendesk Talk lacks the visual IVR building module that most of the other systems in our roundup do. If it's a fantastic call flow builder you're after, we suggest Genesys PureCloud, which strikes a masterful balance between functionality and usability.
What Users Think About Zendesk Talk
Customers find Zendesk Talk's integrations to be extremely powerful and easy to use. Users of all skill levels have reported being able to connect their favorite business apps with the click of a button. With that said, some users did have trouble using the call flow builder module.
Best IVR System for Voice Menu Building: Genesys PureCloud

Genesys PureCloud is a contact center platform with incoming auto-attendant features like speech recognition as well as outbound IVR calling. It may have a high starting price, but it offers one of the best IVR voice menu builders on the market today, making Genesys PureCloud great for companies that want to build and deploy voice menus as quickly as possible.
Genesys PureCloud Pricing
The PureCloud 1 version costs $75 per agent per month and includes the visual IVR builder. The PureCloud 2 ($110 per agent per month) and 3 ($140 per agent per month) tiers add additional features like email workflows, outbound calling, and IVR encryption.
Genesys PureCloud Tiered Features
| | PureCloud 1 | PureCloud 2 | PureCloud 3 |
| --- | --- | --- | --- |
| Pricing | $75/agent per month | $110/agent per month | $140/agent per month |
| IVR functionality | ✔ | ✔ | ✔ |
| Drag-and-Drop Menu Builder | ✔ | ✔ | ✔ |
| Inbound Call Flows | ✔ | ✔ | ✔ |
| Voice Recording | ✔ | ✔ | ✔ |
| Predictive Dialing | | ✔ | ✔ |
| Outbound IVR | | ✔ | ✔ |
| IVR Encryption | | ✔ | ✔ |
| Email Workflows | | ✔ | ✔ |
| Automatic Schedule Generation | | | ✔ |
| Short-Term Forecasting | | | ✔ |
PureCloud 1
PureCloud 1 is the vendor's entry-level package, costing $75 per agent per month. It offers IVR voice menus as well as the ability to build voice menus with the company's flowchart-esque call flow builder module. In addition, you can also record calls at this tier of service.
However, this version of Genesys PureCloud does not come with outbound IVR functionality. It also doesn't come with IVR encryption, either, so it isn't good for accepting payments over the phone, as that requires the exchange of sensitive credit card information. Still, PureCloud 1 is good for companies that do not need to accept payments over the phone and aren't looking to bundle their IVR with another system.
PureCloud 2
The PureCloud 2 version of the software extends the IVR functionality with outbound features, like the ability to program it to make automated calls to your customers. It costs $110 per agent per month and also comes with encryption for IVR voice systems, so you'll be able to handle payments over your company's phone system.
PureCloud 2's added features make it more competitive with other similar solutions on the market. Although it is missing the automatic schedule generation functionality of the PureCloud 3 version, this version is a great fit for companies that want to send out automated calls to make customers aware of promotions and alerts.
PureCloud 3
PureCloud 3 is the software's most expensive version at $140 per agent per month, and includes the ability to automatically create schedules for your agents based on data it gathers on busy times for your call center. So, for example, if your call center experiences high call volumes on Friday mornings, it will schedule more agent shifts for that time period.
Scheduling and employee management tools are also often found on the high-end versions of other call center platforms. However, while you can make your own schedules, few systems include the ability to automatically identify busy moments and generate a schedule accordingly. Therefore, if you are looking for powerful automation, then PureCloud 3 is a good fit.
What Genesys PureCloud Is Missing
Unfortunately, the more advanced features, like outbound IVR and self-service functionality, are locked behind the more expensive versions of the platform, putting it out of reach of some budgets. If these are features you need, but don't necessarily want all the rest, it might be worth giving Five9's sales team a call, as they offer customized pricing based on your unique business needs.
What Users Think About Genesys PureCloud
Customers find the IVR builder to be extremely powerful and easy to use. Users of all skill levels have reported being able to build complex voice menus quickly and painlessly. With that said, they find the management console difficult to use when it comes to the larger call center features of the platform.
Best IVR System for Startups & Fast-Growing Companies: Telax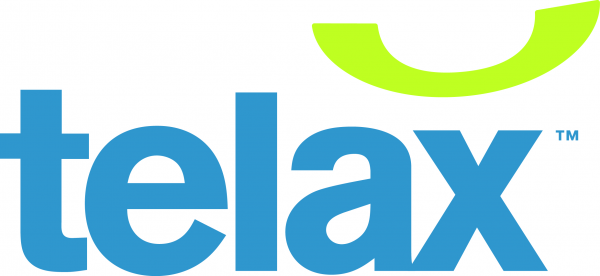 Telax is a provider of call center software designed for small to mid-size businesses. The platform, priced on an individual basis, comes with inbound/outbound IVR functionality as well as integrations with popular apps such as Slack and Trello. It is also among the easiest platforms to scale, making it a good fit for startups and fast-growing small businesses.
Telax Pricing
Telax does not publish pricing online. You will receive a customized quote based on what features you want to use and the size of your organization. Customer reviews have noted that it is extremely easy to scale the platform up or down as your company size changes.
Telax Features
The inbound IVR features of Telax include speech recognition, self-service for callers, and a wealth of integrations. It also offers outbound IVR and the ability to automate outbound calls. That, plus, integrations with most CRM platforms, make it a great option for most small businesses.
Telax IVR functionality includes:
Speech Recognition
Telax's IVR system can understand voice, so users will not have to rely on touching keypads to navigate through your phone menu. The visual call flow builder also makes it easy to insert speech recognition measures. However, it does lack the advanced language recognition found on Genesys PureCloud and Twilio Flex.
Outbound IVR Calling
The system offers both inbound and outbound calling functionality at all tiers. So no matter what your specific package is with Telax, you'll be able to create and send messages to your customers automatically. This is a welcome change when compared with Genesys PureCloud, which only offers outbound calls on more expensive versions, and makes it a perfect fit for businesses that want to send marketing messages to customers.
Self-Service Options
The Telax IVR system allows you to set up self-service options for your customers, like bill payments and checking office hours. This frees up your agents from having to spend time helping customers. This feature is also available with Genesys PureCloud, but only as part of its more expensive tiered plan. It is a wise option for smaller businesses that find their call center staff handling the same problems over and over, and want to automate these tasks.
Integrations
Telax offers integrations with CRMs like Microsoft Dynamics and Salesforce. Unfortunately, it does not offer integrations with other types of apps, which Genesys PureCloud and Zendesk Talk both do. It also doesn't have as many CRM integrations as Five9. Telax might be a better fit for companies that don't need to connect data with outside systems.
IVR Builder
Telax offers a visual IVR builder that lets you build your voice menu without writing a single line of code. The builder is among the more simplistic ones we looked at, especially when compared with Genesys PureCloud, but it is extremely easy to use. That being said, it's best suited for teams that don't need to build very complex menus.
What Telax Is Missing
Telax has one of the more simplistic visual IVR builders that we looked at. This might be appreciated by less tech-savvy users, but those who want more control may want to consider Genesys PureCloud. That platform has a large selection of phrases and options to choose from, and it even lets you create your own voice options via a microphone, but it also lacks a lot of the more robust integrations offered by the other systems.
What Users Think About Telax
An overwhelming number of users have said that it is extremely easy to work with the company and onboard new agents to the system. They also said that the interface is extremely easy to use. Users have mentioned the simplicity of the IVR builder as both a positive and a negative. It's very easy to set up, but some customers wish they had more options.
Best IVR System for Overall Customization: Twilio Flex

Twilio Flex is a call center platform that allows you to fully customize the way your app looks and behaves. You can change everything from the branding and colors of the platform to adding your own features with the company's set of development tools. Twilio Flex is a good option for companies that have tech-savvy employees on their team and want to essentially build a unique call center system for their specific needs.
Twilio Flex Pricing
Twilio Flex allows you to start for free for up to 5,000 active user hours. Then you can choose to be charged $1 per active user hour or $150 per named user per month. This also makes it more expensive than other systems we looked at.
Twilio Flex Features
Twilio Flex lets you configure just about any IVR features you'd want in a system. There's almost nothing you can't change about the platform, including branding, the interface, and on-screen widgets. Some of it requires coding expertise, but you can mostly use drag-and-drop editing. It's a perfect choice for teams that want a solution so customized, it looks like proprietary software. You can also do nothing and use the attractive default interface.
Twilio Flex IVR system features include:
Speech Recognition
Twilio Flex's speech technology can listen to voice commands just like any other modern IVR system would. For an additional $0.04 cents per minute, you can even add Twilio Flex's Autopilot program, which uses AI for natural language understanding (it can even understand user emotions and sentiments). It costs extra, but it's by far the most advanced system we've seen in an IVR and is perfect for organizations that want the latest and greatest technology as well as customization.
Outbound IVR Calling
Twilio Flex offers outbound IVR calling, so you can use it to call customers and verify their identity or confirm leads for sales teams. This puts it ahead of offerings like Five9, which don't include outbound calling.
Self-Service Options
Using the platform's flow editor, you can set up all sorts of self-service channels in Twilio Flex. We found this functionality in all but the cheapest version of Genesys PureCloud, though its interface is not nearly as robust as Genesys PureCloud's premium voice menu builder.
Integrations
Because Twilio Flex is so programmable, you can set up integrations with just about any business application. If you aren't so handy with app development, however, it offers out-of-the-box integration with Salesforce, but is lacking when compared to systems like Genesys PureCloud.
IVR Builder
Twilio Flex lets you drag and drop voice menu options, allowing you to build complex IVR voice systems quickly and easily. This is similar to all of the solutions we looked at except for the nonvisual Zendesk Talk builder. You can write lines of code to configure your IVR as you want, but it's nice for businesses that want a choice between the two.
What Twilio Flex Is Missing
You are free to customize Twilio Flex so much that you can effectively add any feature you want. With that said, it lacks the out-of-the-box integrations that we found in Zendesk Talk as well as the integrations found in most of the other platforms. It's also more expensive than the other platforms with publicly listed pricing data.
What Users Think About Twilio Flex
Despite its high price, many users find that Twilio Flex is a great value because of its customizability and features. Developers have also said that the APIs involved with Flex are extremely powerful and easy to use, so teams can quickly add and edit new features into the platform. However, customers have reported that Twilio Flex can be a bit slow to respond to help requests.
Best IVR System for Self-Service Payments: UJET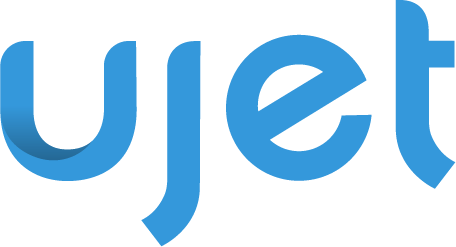 UJET is a customer communications suite boasting a core set of IVR features such as speech recognition and outbound calling, as well as CRM integrations. If you want to process payments with your IVR system, UJET also offers payments via Stripe, which is a huge plus. Companies that want to provide an effective self-service payment infrastructure will want to consider UJET.
UJET Pricing
UJET does not offer public pricing information, as pricing is based on your company size and needed features. This approach can be frustrating when you compare it to more transparent pricing schemes. Therefore, UJET is best for companies that do not mind going through a lengthy sales process to get signed up with a service.
UJET Features
UJET has a wealth of features that would be welcome in any call center, such as voice recognition, outbound calling, and basic CRM integrations. It also boasts a 99.99% uptime rate, which is not advertised on other competitor's websites.
UJET's IVR system features include:
Speech Recognition
UJET offers voice recognition, making it easy for callers to give voice commands to the IVR system's virtual receptionist. This is in line with all of the other systems we looked at, although it does not have advanced natural language understanding like with Twilio Flex. Businesses that don't need the latest in AI technology will be fine with UJET's voice recognition.
Outbound IVR Calling
You won't be able to reach out to your customers with promotions or reminders automatically, as UJET does not have outbound calling features. This is disappointing, as it is included with all of the systems we looked at except for Five9 and the cheapest version of Genesys PureCloud.
Self-Service Options
UJET has the same self-service functionality that you'd find in offerings from Twilio Flex, Zendesk Talk, and most of the other providers in this roundup. However, only UJET offers the ability to set up payment processing with Stripe, a payment processing system that works with almost any major credit or debit card. Because of this, businesses that want simple yet powerful payment processing will find a perfect fit with UJET.
Integrations
CRM integrations are common with IVR systems, and UJET is no exception. You can connect UJET data with Salesforce, Zendesk, and Kustomer. All of the other systems we look at offer CRM integrations, but UJET is the only system with out-of-the-box Stripe integration. This makes UJET a great choice for teams that plan on processing a lot of payments over the phone.
IVR Builder
If you want to build complex voice menus, you'll have to deal with creating and editing text boxes and yes/no options, as UJET does not offer a visual drag-and-drop call flow builder. All of the other platforms we looked at, other than Zendesk Talk, have visual builders. As such, this platform is better for companies that don't plan on building very complex IVR voice menus.
What UJET Is Missing
UJET does not offer outbound calling or a visual call flow builder like many of the other products we looked at. If you want a no-compromise solution when it comes to IVR features, we'd suggest looking at Twilio Flex, which is expensive, but matches the feature set of all the services we looked at and also allows you completely build the platform for your specific needs.
What Users Think About UJET
Businesses find UJET extremely easy to use. Most have reported that the system has streamlined their call center operations dramatically, and they say it's especially effective for small business environments. With that in mind, customers are unhappy with the lack of customization in the platform. You can read more about other users are saying on our UJET review page.
Best IVR System for AI-Assisted Interactions: Five9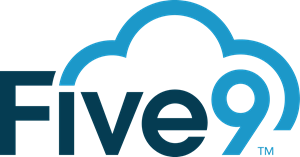 Five9 is a call center suite and one of the more popular IVR systems on the market today. It's priced on either a monthly or an annual basis, with robust features like speech recognition and outbound IVR calling. It also comes with Five9 Genius, the company's AI assistant, that can pull up customer data and suggest actions for your agents. It's good for teams that want to use powerful new technology to make their interactions with customers more efficient.
Five9 Pricing
Five9 does not offer pricing information to the public, and pricing varies per use case. Factors such as integrations, complexity, and other call center features are tailored to each customer's unique needs. If you want to know how much Five9 will cost you, you'll have to get in touch with the company's sales team.
Five9 Features
Five9's IVR features include speech recognition and self-service functionality. Five9's Genius assistant gathers data based on the customer's emails, chats, and searches to predict the reason for their call. When a customer calls, it recognizes their number and automatically forwards them to the extension they want to reach. It wraps all of these features up in a clean, modern interface.
Five9 IVR system features include:
Speech Recognition
Five9 offers speech recognition in its IVR system. This effectively means that customers who call for help will be able to navigate through auto-attendant menus with their voice instead of pressing keys on a dial pad to reach their desired extension. It's not as advanced as Genesys PureCloud or Twilio Flex, but it's an adequate recognition system.
Outbound IVR Calling
Although Five9 is highly rated as an auto dialer, it does not offer outbound IVR, so you will not be able to send automated messages to your customers from within the system. If you want outbound IVR functionality, you should consider Genesys PureCloud, which does offer automated outbound calling. Five9 is best for companies that have no need to send marketing messages and reminders to their customers.
Self-Service Options
Self-service functionality gives your customers the ability to handle routine items on their own. This could mean making a payment, having a common question answered, or checking account information. All of the other platforms we looked at offer this functionality as well. This is great for companies that handle a high call volume for routine tasks like billing and account balance checking.
Integrations
Five9 offers integrations with several CRM platforms such as Microsoft Dynamics, Salesforce, Oracle CRM, and Zendesk Talk. However, it does not offer any other types of integrations. Five9, therefore, comes up short when compared to Zendesk Talk. As such, Five9 is best suited for companies that don't need to manage sales with their phone system.
IVR Builder
Five9's IVR builder is extremely easy to use. When it comes to setting up IVR functionality, the company offers a drag-and-drop IVR system builder, though it isn't quite as advanced as the builder function offered by Genesys PureCloud. However, the interface for building voice menus is clean and uncluttered. It hardly takes any time at all to start building complex automated voice menus from scratch. Business users who aren't tech savvy will love this feature.
What Five9 Is Missing
Unlike nearly all of the other systems we looked at, Five9 does not offer outbound IVR calling functionality. If you don't see a business need to send marketing messages and reminders to your customers, then you might not see a need for it. But it's well worth considering Genesys PureCloud if this is important to you.
What Users Think About Five9
Online reviews for Five9 are highly positive. Customers particularly love how accessible the platform is. Many users have mentioned that building an IVR phone flow is fast and painless. However, some users have reported that this cloud-based service can go down on rare occasion. You can read more on our Five9 review page.
How IVR Systems Are Different from Auto-Attendants
Auto-attendants are designed to manage and route incoming calls. IVR systems can do this, but also work in concert with text messaging, email, and other channels to assist your service teams in helping your customers with any problems. In addition to helping your company handle high call volumes, the modern IVR system has additional features that can make it very useful for teams of all sizes.
For example, some IVR systems have self-service modules that allow customers to call your company, verify their identity, access billing information, and even make payments without having to talk to a representative or entering digits into a keypad. Outbound IVR calling features also allow your system to automatically call customers to make them aware of a limited time offer, or send out a notice that your office will be closed on a certain day.
Essentially, IVR systems are all about automation. They help route customers to their desired extension, and use self-service features to access what they need. This drives wait times down for callers, and it allows your call center staff to focus on the issues that require a human expert. More advanced systems even offer integration with popular business apps, which extend the functionality of the system.
Bottom Line
Most modern call center platforms will have a sufficiently strong IVR system to meet your company's needs. As such, the most important things to consider are price, outbound features, self-service modules, and the strength of its IVR builder function
Zendesk Talk is the best fit for most small businesses. It comes at an affordable price and has a good combination of IVR features. It also offers an incredible range of integrations to make your call center the most effective it can be. You can start using Zendesk Talk for free. Click here for more information.