Interactive voice response (IVR), like auto-attendant services, is an automated tool that guides callers to their desired extensions. However, unlike auto-attendant services, IVR systems are voice-guided rather than digit-guided. We examined many different IVR systems to find our pick for the best, looking at aspects like user-friendliness, price, and overall customer rating.
| IVR Systems | Best For |
| --- | --- |
| | (Best Overall) Businesses that want an easy, user-friendly experience for customers |
| | Companies looking for a great set of core features in an IVR system |
| | Startups and solopreneurs who need an easy-to-use platform to get started |
| | Tech-savvy teams looking to customize the entire interface to fit their needs |
| | Businesses wanting to fine-tune the customer experience |
| | Organizations that want to make the most of artificial intelligence technologies |
How We Evaluated IVR Systems
An IVR system is much like auto-attendants—a feature found in many of the best business phone systems, but the difference is that you do not use the keypad; you speak into the phone to tell it what you want. For example, if you wanted to reach a representative, you might say "Speak to a representative" into the phone instead of pushing a series of buttons to get there.
Since the system is voice automated, the best systems need to be able to recognize various accents and dialects, so all the better if it offers different languages. Like the best auto-attendant systems, these services also have to quickly route callers, cater to skill levels of every kind, and minimize glitches and frustrations for the user.
Some of our criteria included:
Overall cost
Ease of use
Customer reviews
Available integrations
Speech recognition
Language support
Reports and analytics
Customer support
For our choice, Zendesk Talk is the winner. Offering a myriad of different features, such as automatic help desk ticket creation, voicemail transcription, and call recording, it can be purchased as solely an IVR system or be bundled in a customer service package. Zendesk Talk also offers different languages and overall very positive reviews regarding its customer service.
Zendesk Talk: Best Overall IVR System for Small Businesses


Scalability is only one fantastic feature with Zendesk Talk, a contact center platform designed for businesses. It can be purchased as a standalone service, only offering the IVR functions, or it can also be sold as a full customer support suite, offering more in-depth features. For Zendesk Talk alone, prices range from $0 for a single line to $49 with the highest service tier. With so many different ways to better serve customers, Zendesk Talk is our pick for the best overall IVR system for small businesses.
| Zendesk Talk Strengths | Zendesk Talk Weaknesses |
| --- | --- |
| A free plan is offered with all Zendesk Support plans | Customers report that service can be slow during peak hours |
| Supported on multiple devices, including your mobile phone and browser | Call handling options are limited in lower tiers |
| Analytics and logs are available at higher tiers | Outdated user interface (UI) makes the system feel clunkier than others on this list |
Zendesk Talk Pricing
To use Zendesk Talk, you must first have a paid Zendesk subscription. However, Talk is offered with all service tiers as an add-on to your existing subscription. You will be billed monthly per user.
Lite: $0 per user, per month
Team: $19 per user, per month
Professional: $49 per user, per month
Enterprise: $89 per user, per month
Partner Edition: $9 per user, per month
Zendesk Talk Features
Multiple languages: Set your IVR to support multiple languages to reach a wider audience.
Call handling options: Basic call handling, like mute and forward, is available with all tiers, but higher tiers unlock advanced options like conference calling and queue management.
Different support methods: Browse the knowledge base, visit help forums, or dial the 24/7/365 support number.
Logs and analytics: View call history and access call recordings and other reports to help you learn more about your call patterns.
If you would like to learn more about Zendesk Talk's pricing and features, visit our reviews page.
Genesys Cloud: Best IVR System for Standard Features

Genesys Cloud is a contact center platform that was created to be tailored by the customer. It offers features in its base package that rival most others on this list, including the AppFoundry marketplace and access to platform APIs. Prices start at $75 per month and go as high as $140 per month. Though the prices are steep, the features you are getting in the entry plan justify the price. It is because of its notable list of included features that we named Genesys Cloud our choice for the best IVR system for standard features.
| Genesys Cloud Strengths | Genesys Cloud Weaknesses |
| --- | --- |
| IVR for all service tiers | No outbound voice routing as a stock feature |
| Access to AppFoundry marketplace for apps and integrations | Pricey; packages range from $75 to $140 monthly |
| Offers many different insights, including historical reporting and performance dashboards | Certain advanced features like chatbots and SMS messaging are locked behind higher tiers |
Genesys Cloud Pricing
Unlike others on this list, Genesys Cloud charges either monthly or by the hour:
Genesys Cloud 1: $75 monthly; 68 cents hourly
Genesys Cloud 2: $110 monthly; 99 cents hourly
Genesys Cloud 3: $140 monthly; $1.26 hourly
Genesys Cloud Features
Recording: Refer back to conversations and listen to them later on.
Integrations: Enjoy more than 280 different integrations and add-ons browsing the app marketplace.
Dashboards: Look at different graphs to get a different view of your analytics.
Tutorials: Learn how to create your own apps and plugins by exploring the developer community.
You can learn more about this service's plans and features by visiting our Genesys Cloud reviews page.
Intermedia Cloud Communications: Best IVR System for Startups & Growing Organizations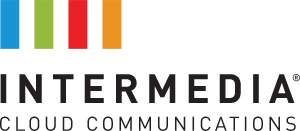 Intermedia provides call center software that is geared toward smaller and growing mid-size businesses, but you must have a personalized quote built for you—pricing is not publicly listed. Features like inbound and outbound IVR functionality make it easy to stay in contact with clients and nurture leads, while a highly easy-to-use user interface (UI) appeals to all skill levels. It is for these reasons that we chose Intermedia as our pick for the best IVR system for startups, solopreneurs, and organizations that are quickly growing.
| Intermedia Strengths | Intermedia Weaknesses |
| --- | --- |
| Remarkably easy setup for all skill levels | No call logging feature |
| Overall positive customer reviews regarding call quality and clarity | Users report frustration with logging in and being forced to frequently change passwords |
| Quick and reliable customer service team | Slow uptimes and website loading reported by users |
Intermedia Cloud Communications Pricing
Unfortunately, Intermedia does not list its pricing online. Therefore, you must consult the sales department to get an individualized quote for your company's needs.
Intermedia Cloud Communications Features
Outbound IVR calling: Not only does Intermedia allow inbound IVR calling, but it can also connect with clients through outbound IVR.
Real-time chat: Aid customers by chatting with them when they need help in real time.
Queue management: Decide how and in what order you will answer calls with the intuitive queue management tool.
Call recording and analytics: Refer back to previous calls by listening to old recordings and viewing insights.
Learn more about Intermedia's benefits for startups and growing businesses by visiting our Intermedia Cloud reviews page.
Twilio Flex: Most Customizable IVR System

Twilio Flex is a full call center platform with a number of customizable options, from the background colors on your welcome page to what your logo looks like. Its free trial lets you start with 5,000 active minutes, and after that you must choose the plan that works best for you. Twilio Flex is perfect for companies that want to fully tailor their call center system to something totally unique, earning it our spot as the best IVR system for overall customization.
| Twilio Flex Strengths | Twilio Flex Weaknesses |
| --- | --- |
| Programmable SMS text messaging | Is not very user-friendly for individuals lacking in technological skills |
| Outbound IVR calling | Limited customer support—you can get in touch via email or phone, but phone support is not 24/7/365 |
| Twilio API for WhatsApp, letting you reach 1.5 billion worldwide WhatsApp users | Fewer built-in integrations available since you are expected to create your own |
Twilio Flex Pricing
There are several different service tiers and pricing options with Twilio Flex. You can choose to pay as you go, only paying for the services that you use without being stuck with a contract. There are also volume discounts and special pricing available for those who don't mind committing to a contract.
However, Twilio Flex's pricing will ultimately depend on the nature of your business and how you want to best make use of its tools. You can start completely free for up to 5,000 hours (or $14.50 in free trial credit), but once your free trial ends, you will need to choose what kind of plan you want:
Named user per-seat pricing: A flat monthly price of $150 is charged for each seat.
Active user per-hour pricing: A flat $1 per hour rate is charged for all active users.
Twilio Flex Features
Totally customizable: Create everything from the ground up, including apps and integrations.
Outbound IVR calling: Call clients and follow up on leads with this convenient feature.
Speech recognition: Make it easier on your customers with an enhanced speech recognition tool to better translate different accents and dialects.
Drag-and-drop system: Your customization tools start with a handy drag-and-drop system, letting you choose the way you want your UI to look.
To learn more about Twilio Flex's pricing or plans, visit our Twilio Flex reviews page.
UJET: Best IVR System for Catering to Clients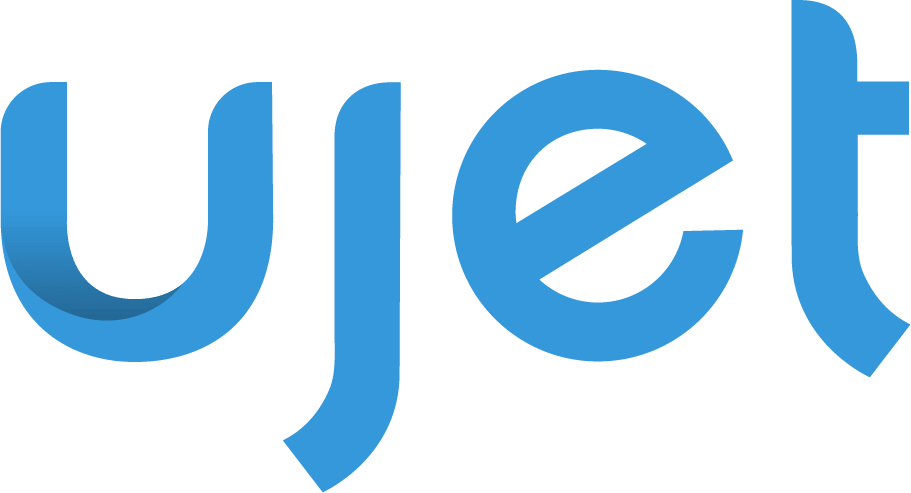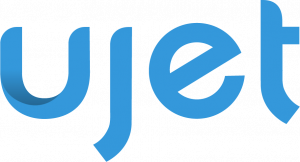 A customer communications suite, UJET makes it incredibly easy to customize specific rules and menu tools for customers. Like Twilio Flex, UJET is not transparent with pricing and you must have a private consultation for a quote. Between its localized phone numbers, available reports and analytics, and customized caller queues, UJET wins our vote for the best IVR system with clients in mind.
| UJET Strengths | UJET Weaknesses |
| --- | --- |
| Local phone numbers are available | Lag is a common complaint among users |
| Cloud-based, making it available from anywhere | UI could use some perfecting; it is not as smooth and easy to follow as others on this list |
| Reports and analytics available | No outbound IVR calling available |
UJET Pricing
Unfortunately, you cannot access UJET's pricing online; you must contact a customer associate to learn about pricing for your individual business' needs.
UJET Features
Multiple languages: Support clients who don't speak English as a first language.
Custom queue configuration: Create queues for any situation to better assist callers and get them to their desired extension.
Customizable call routing: Create and manage rules to manage incoming requests from callers.
Integrations: Make use of apps that you already use, such as Salesforce and Zendesk.
You can learn more about these features by visiting our UJET reviews page.
Five9: Best IVR System Using Artificial Intelligence (AI)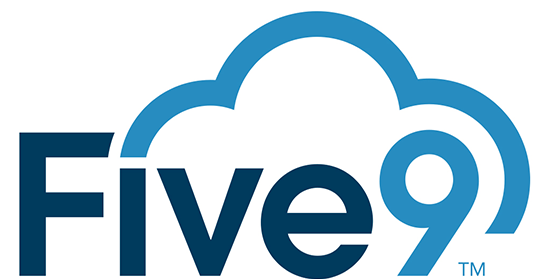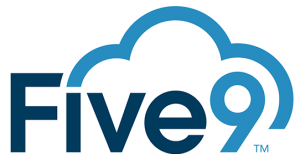 A leading name in IVR, Five9 is a call center suite that lets you choose whether to be billed on a monthly or annual basis, though you must contact its sales department for a customized quote. It is rich in features and integrations, allowing you to access services like Microsoft and Zendesk as integrations. Thanks to its robust AI technology and automated processes, Five9 wins our vote for the best IVR system using AI.
| Five9 Strengths | Five9 Weaknesses |
| --- | --- |
| Text-to-speech recognition | Is not transparent with pricing |
| At-home agent capabilities, letting you work remotely | No outbound IVR calling functionality |
| Easy-to-design scripts with drag-and-drop capabilities | Customer support is hit and miss; some users report a very good experience, while others report a poor one |
Five9 Pricing
Unfortunately, Five9 does not offer its pricing to the public; you must consult their sales department for the pricing of their service tiers.
Five9 Features
Post-call surveys: Get feedback directly from your customers when the call has ended by asking them to take an optional survey.
Text-to-speech and speech recognition: A smarter AI system can easily recognize and translate speech and different dialects.
Time-of-day routing: Send callers to different extensions depending on what time of the day or night it is.
Call recording: Record all incoming calls to help improve customer service.
Learn more about Five9's pricing structure and benefits for teams that want to utilize AI by visiting our Five9 reviews page.
Bottom Line
Businesses that choose to make use of IVR software need a product that will deliver easy use and exceptional call quality. Ensuring that clients are routed properly and with as little frustration as possible makes for a more positive customer experience. It also ensures trust between your company and callers; your system will route callers where they want to go without hassle.
For a top-of-the-line IVR service, we chose Zendesk Talk. Its multitude of features and easy-to-use software makes it easy for both callers and agents. If you're interested in learning more and want to take advantage of your free trial, visit the company's website.