Genesys Cloud Review: Is It Right for Your Business?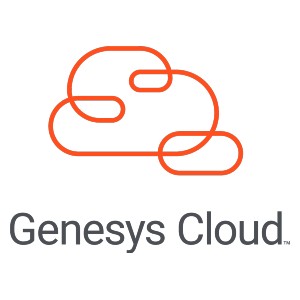 Genesys Cloud Overview
PROS

CONS

Extensive artificial intelligence (AI) capabilities like agent assist and chatbots
Genesys Cloud's monthly fees are more expensive than other providers like Freshdesk (free or starting at $15 per user, per month)
Multiple dialing modes, including predictive, progressive, and power dialers
Mobile app is limited to chat, telephone, and workforce management application
Speech-enabled interactive voice response (IVR) designed to personalize customer experience
Call flows are difficult to set up
Platform application programming interface (API) offered at the base level tier
Artificial intelligence (AI) features only available after the second tier
Multichannel engagement tools for communicating with customers on their preferred channels
What We Recommend Genesys Cloud For
Genesys Cloud comes with pre-built integrations, self-service tools, and voice over internet protocol (VoIP) telephony service. Its built-in unified communication (UC) tools make it great for growing small to mid-sized businesses that want to keep agents engaged and productive.
When to Use Genesys Cloud
Companies that want an IVR system with voice recognition capability: Genesys Cloud integrates with voice recognition engines like Nuance to enable understanding of complete phrases. It also uses natural language understanding (NLU) and automatic speech recognition (ASR) to enhance accuracy. This puts Genesys Cloud on our list of the best IVR systems.
Sales teams with high call volume and a large pool of customers: Genesys Cloud made it to our list of the best predictive dialer providers with its multiple outbound dialing modes, including power, preview, and predictive dialing. Under the predictive mode, Genesys Cloud uses a pacing algorithm to predict agent availability.
Organizations looking for a contact center with outbound campaign tools: Genesys Cloud is one of the best Talkdesk alternatives for its comprehensive set of outbound campaign tools such as inbound/outbound blending, AI-based predictive engagement features, and personalized and prompt alerts.
Businesses looking for an industry-specific call center platform: For better experiences and results, Genesys Cloud offers platform versions to help organizations overcome specific challenges in their industry. Industries include banking, government, healthcare, retail, and insurance.
When Genesys Cloud Might Not Be a Good Fit
Genesys Cloud Pricing
Genesys Cloud starts at $75 per user, per month (billed annually). There are preconfigured plans and two custom versions. Unfortunately, there is no monthly billing option available on its website. The contact center software comes with a free trial for up to 12 months, which you can gain access to by requesting a free trial from their sales team.
Genesys Cloud offers three plan options, including per-named user, by-the-hour pricing, and concurrent pricing. Concurrent pricing is best for call centers with​​ multiple shifts and peak times.
If you choose to go with by-the-hour pricing, the price starts at $0.68 hourly.
Genesys Cloud Plans

Genesys Cloud

CX 1

Genesys Cloud

CX 2

Genesys Cloud

CX 3

Best for

Small teams that need voice-based customer experience management

Businesses looking for AI and automation tools for various digital interactions

Large teams that want a comprehensive contact center platform

Annual Pricing

($/User/Month)

$75 per user, per month

$110 per user, per month

$150 per user, per month

Speech-enabled interactive voice response (IVR)

✓

✓

✓

Unlimited chat & email routing

✕

✓

✓

Co-browse & screen share

✕

✕

✓

Text messaging

✕

✕

✓

Unified communications

✓

✓

✓

Speech & text analytics

✕

✕

✓

Real-time and historical views

✓

✓

✓
This provider offers add-ons for more flexible pricing. For unified communications, users have to pay an extra $10 per user. Other add-ons include AI, digital channels, and workforce management.
Genesys Cloud Features
Genesys Cloud is a cloud-based contact center that delivers AI-powered services and provides seamless customer-related communications. It is equipped with robust capabilities for personalization and automation to create seamless experiences for customers and employees. Extensive AI-powered tools are available for various purposes, including digital customer engagement, predictive routing, and speech-enabled IVR.
General Features
Genesys Cloud offers cloud telephone, call center services, and unified communications all in a single platform. It comes with video conferencing functionalities, including screen and file sharing. The platform integrates with various customer relationship management (CRM) systems and business intelligence platforms, such as Salesforce and Zendesk.
For its call management features, Genesys Cloud offers an auto-attendant, call controls, call recording, hunt groups, and status/presence. With Genesys Outbound, it's easy to leverage outbound campaigns with its extensive dialing modes such as preview, power, predictive, and progressive dialer.
---
Artificial Intelligence (AI) Platform
Genesys Cloud utilizes AI and automation tools to maximize agent efficiency and personalize customer experiences through tools like voice bots, chatbots, and speech and text analytics. The predictive routing feature enhances key metrics such as handle time and transfer rate, by using AI to match customers to the agents most likely to provide the best caller experiences.
Genesys Cloud features AI-driven predictive engagement designed to find, win, and keep customers and prospects by engaging them at the right time using the right resources and actions. The platform also enables teams to improve their performance with the Agent Assist feature by providing them with personalized guidance and recommendations on the best actions during customer interactions.
---
Automatic Call Distribution (ACD)
Increase customer satisfaction rates through Genesys Cloud's full-featured smart ACD that matches customers to the right agent. It comes with basic ACD routing capabilities by sending callers to the agent who's been idle the longest. In situations where all agents are busy, the system will send the caller to the first available agent.
Another Genesys Cloud feature that significantly lowers average handle time is skill-based routing. It works by matching customers with agents who have sufficient expertise to address their issues quickly and efficiently. To improve ACD effectiveness, Genesys Cloud uses dynamic virtual agent groups, a logical grouping of agents to provide particular sets of contact center services based on location, knowledge, and expertise.
---
Interactive Voice Response (IVR) & Self-service
Genesys Cloud comes with advanced IVR solutions to provide employees and customers with a seamless calling experience. For example, the Genesys Designer is a cloud IVR solution that allows users to manage their IVR applications. It comes with insightful analytics built into the platform to ensure the seamless and continuous improvement of the IVR.
Genesys Cloud also uses automatic speech recognition and native NLUs to designate words and phrases associated with any flow—giving callers the ability to verbally choose the options they prefer.
Other IVR features include visual and adaptive IVR that make every self-service interaction feel personal. The visual IVR offers customers touch-screen navigation to complement voice interactions, while adaptive IVR helps build self-service applications that adapt to customer journeys across channels.
---
Digital Customer Engagement
Genesys Cloud offers an all-in-one suite of digital capabilities, allowing customers and employees to interact across various channels such as chat, email, text, and social media. It comes with an automated email management system that lets you navigate high email volumes and route emails to the right agents for faster resolutions. Performance control dashboards are designed for managers to get immediate access to key metrics like arrival volumes.
Genesys Cloud uses an omnichannel agent interface to provide users with contextual and unified experiences across all digital messaging platforms. This enables users to interact with customers wherever they are such as web messaging, social media, and SMS. It also comes with automated social listening to monitor what users are talking about your brand on different social media sites such as Facebook and Twitter.
---
Workforce Engagement Management (WEM)
Create great employee experiences with Genesys Cloud's WEM tools such as gamification, forecasting and scheduling platform, and performance dashboards. Gamification elements enable employees to manage their key performance indicators (KPI) and create an interactive work environment. It allows managers to set custom or standard metrics to measure agent performance in real time.
Genesys Cloud uses AI-powered forecasting tools to create actionable insights and speeds up the analysis of historical and current data. This enables managers to spend less time on repetitive tasks and focus more on strategic planning to maximize employee engagement and productivity. In turn, employees are empowered to manage their own time and work anywhere they want.
---
Genesys Cloud Alternatives
Genesys Cloud is an excellent contact center solution for businesses wanting to maximize the power of AI and automation in delivering personalized experiences. However, it may not be a great fit for businesses looking for affordable paid plans, unlimited voice calling, and advanced call management features. Below are some alternatives you can check out:
| | | |
| --- | --- | --- |
| Best for: Small businesses looking for a budget-friendly contact center platform | Best for: Companies with high call volumes in international countries | Best for: Businesses with distributed call center teams, or wanting free inbound calling |
| Starting price*: Free for the basic plan; $18 per user, per month, for the first paid tier | Starting price: $15 per user, per month, for the first paid tier | Starting price: $30 per user, per month, for the first paid tier |
| or | or | or |
*Free plan is available for up to 10 agents
What Users Think
Many Genesys Cloud reviews online state that it's an all-in-one contact center platform. This helps customers by minimizing costs and keeping their business running with minimal third-party vendors. Users also commended that the platform's flow designer and interactive IVRs helped them route interactions.
At the time of publication, Genesys Cloud earned the following scores on popular review sites:
Despite the high ratings, Genesys Cloud also received some negative reviews regarding its mobile version and user interface. Many users are complaining about its steep learning curve, prompting their agents to undergo thorough training before going live. The mobile app is also lacking in important features, such as call forwarding and reporting.
Bottom Line
Genesys Cloud is an excellent solution for small to mid-sized businesses wanting to harness the power of AI in delivering personalization in every communication channel. Its powerful outbound support allows you to improve campaign efficiency and business metrics. Additionally, it offers workforce management tools to elevate agent experience. If you want to further explore its capabilities, consider signing up for their comprehensive free trial for up to 12 months.