Vonage Business Communications Review: Is It Right for Your Business?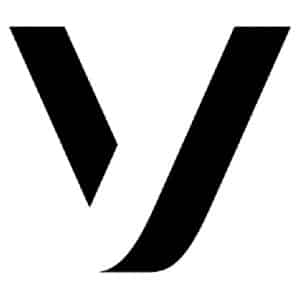 Visit Vonage Business Communications
Vonage Business Communications Overview
PROS

CONS

Comes with API access and extensive third-party app integrations
Lacks feature comparisons on its pricing page, unlike RingCentral or Nextiva
All plans come with over 50 business phone features
Annual discount isn't available
Plans are customizable with a la carte features
Entry-level plans have limited features, unlike similarly priced solutions such as RingCentral
Simple and intuitive desktop and mobile apps
Fees are expensive given its set of features
Can connect up to 3 phones in one extension
Lacks professionally recorded phone greetings
Multi-channel support, including fax, calls, texts, voicemails, and virtual meetings
Toll-free numbers come with an added fee
99.999% uptime guarantee
What We Recommend Vonage Business Communications For
Vonage Business Communications is a cloud-based platform used for managing customer and team conversations via phone calls, text messages, faxes, voicemails, and virtual meetings. It is worth considering for companies with multiple locations or remote employees due to its flexibility.
When to Use Vonage Business Communications
Businesses looking for a VoIP service with flexible, a la carte features: Vonage Business Communications allows users to add features and integrations to their plans as needed. It made it to our list of the best small business VoIP services and best auto-attendant phone systems due to its flexible service packages.
Remote teams looking for a VoIP app with the most extensive set of mobile features: While there are providers, like RingCentral, offering more advanced features, Vonage Business Communications has a mobile app with a comprehensive set of features. It made it to our list of the best VoIP apps for iPhone and best VoIP apps for Android business users for its premium capabilities like Siri integration and elaborate messaging tools.
Companies with high call volumes looking for a call management platform with impressive team collaboration features: Vonage Business Communications comes with a wide range of features to ensure that there are no missed messages. These tools include paging groups, team messaging, virtual meetings, conference bridge, call monitoring, and complete call control. Vonage Business Communications is among our list of the best call management systems for its robust platform with many team collaboration capabilities.
When Vonage Business Communications Might Not Be a Good Fit
Businesses looking for a scalable unified communications system with the most advanced capabilities and integrations: RingCentral beats Vonage Business Communications in terms of its overall scalability and comprehensiveness. It has higher video conferencing participant limits, more software integrations, and advanced tools like single sign-on (SSO), unlimited storage, hotdesking, and real-time analytics. Read our head-to-head RingCentral vs Vonage comparison if you'd like to learn more.
Businesses with an international presence looking for a more affordable option: While its platform is supported in over 40 countries and offers over 96 international phone numbers for local inbound calling, 8×8 is still a better option for global reach. 8×8 offers overseas phone numbers in 120 countries and unlimited calls to 48 countries. You can also check out our list of the best services for VoIP international calls for more options.
Companies looking for robust unified communications as a service (UCaaS) with generous toll-free minutes: Though Vonage Business Communications offers toll-free numbers, it comes with an extra fee, unlike other providers like Nextiva. It also offers up to 12,500 toll-free minutes, which you won't find with Vonage.
Vonage Business Communications Pricing
Vonage Business Communications offers three plans that start at $19.99 per line, per month, and volume discounts are available. All plans come with unlimited calls and texts within the U.S., over 50 business phone system features, and access to basic third-party software integrations. Higher tiers unlock IP desk phone support, customer relationship management (CRM) integrations, and advanced capabilities like on-demand call recording.
Vonage Business Communications Plans

Mobile

Premium

Advanced

Best For

Remote teams who do not need desk phone support and rely heavily on desktop and mobile apps

Businesses with remote and in-office teams that need both softphones and IP desk phones

Those who need premium productivity and calling features

Monthly Pricing

($/Line/Month)*

$19.99/line/month

$29.99/line/month

$39.99/line/month

Team Messaging

Unlimited

Unlimited

Unlimited

Calls and Texts Within the U.S.

Unlimited

Unlimited

Unlimited

Maximum No. of Hours for On-demand Call Recording

N/A

N/A

15 per extension

Mobile and Desktop Apps

✓

✓

✓

Multi-level Auto-attendant

✕

✓

✓

IP Desk Phone

✕

✓

✓

Visual Voicemail

✕

✕

✓
*Rates displayed are applicable for accounts with one user and are exclusive of taxes and other fees.
Learn more about its plans in the drop-down below:
Mobile
Mobile—its entry-level plan—comes with phone number porting and unlimited calling and SMS within the U.S. It also offers over 50 standard business phone features, including voicemail-to-email transcription, music-on-hold, team messaging, and access to its mobile and desktop apps. This tier is recommended for remote teams who need a VoIP app with basic call management and team collaboration features.
If your business is on a tight budget, Vonage Business Communications is on the pricier side. You can get more functionalities at the same price range from other alternatives, like RingCentral.
Premium
This subscription offers all of Mobile's inclusions and provides access to premium functions, like CRM integration tools, chat, video conferencing, file sharing to desktop, mobile devices for up to 100 people, and a multi-level auto-attendant. Premium is most suitable for businesses with traditional office environments that need more capabilities—such as chat and video conferencing—to collaborate with their teams better.
Advanced
The Advanced plan offers all of its platform's tools and services, including call recording (15 hours per month), call groups, and a visual voicemail. Other providers, such as RingCentral, offer a visual voicemail inbox at its entry-level plan.
Vonage Business Communications Add-ons
Vonage Business Communications lets users add premium features, hardware, and integrations according to their needs. Learn more about its corresponding fees below:
Features: Aside from upgrading your plan, users can also purchase additional functionalities. For instance, you can get a call group feature with your Mobile plan by adding it to your subscription for $4.99 per month. Other tools include call queue, on-demand call recording, paging groups, and voicemail transcription. Monthly fees range from $4.99 to $25.
Hardware: Vonage Business Communications lets Premium and Advanced customers use an IP desk phone with their services. It offers desk phones from Yealink, Polycom, and Panasonic that range from $59.99 to $284.99 (exclusive of taxes).
Services and integrations: There are free third-party integrations that can be added to your plan, such as Zoho, ConnectWise, and Zendesk. Paid connections cost $4.99 or $9.99 per month depending on the software. Fees—exclusive of taxes—for services cost $29.99 for virtual receptionist recording and $200 per hour for professional services remote go-live support.
Vonage Business Communications Features
Vonage Business Communications is a unified communications (UC) platform that enables teams to collaborate in providing an ideal experience for their customers. With its VoIP nature, it is easier to deploy, customize, and utilize compared with traditional phone lines. Remote teams can access its features and services from anywhere with an internet connection through its desktop or mobile app.
Vonage Business Communications comes with a SmartWAN feature. Its software-defined wide area network (SD-WAN) solution features bandwidth prioritization, encryption, firewall optimization, congestion prevention, and performance statistics. This tool helps ensure optimal communication quality and minimized service disruptions.
Having SD-WAN technology is a great advantage for businesses that are comfortable adopting cloud-based tools and services as it eliminates multi-protocol label switching (MPLS) costs. Apart from providing an affordable and flexible hybrid of networks (when compared to traditional business phone systems), its SmartWAN feature recognizes over 2,000 application routes and allows traffic prioritization by application. Its processes also involve constant monitoring of the best possible path for real-time communication.
Mobility & Omnichannel Features
Vonage Business Communications addresses the need for a flexible VoIP solution through its mobile and desktop apps. It allows users to connect three phones, such as a desk phone in the office, a softphone on your laptop or smartphone, and a desk phone at home. As long as these devices are connected to the internet, you can ensure that you are receiving messages or calls to your extension, regardless of your location.
Additionally, Vonage Business Communications comes with call management features to ensure that your customers can reach you while you are on the go. These capabilities include call flip, call forwarding, call routing, and cellphone integration. It also lets you manage other messages, such as texts, voicemails, and faxes. Voicemail recordings can be sent to your email inbox, and you can also choose to have a visual voicemail with transcription.
---
Team Collaboration & Productivity
Vonage Business Communications comes with collaboration and productivity tools, great for businesses with teams handling client conversations. Users can set up call groups—comprising multiple extensions—for call forwarding. Additionally, supervisors can monitor calls, whisper to agents, and barge in to help as needed.
Smart numbers are also available—enabling you to customize your cloud-based tools and phone numbers to match your workflow needs. You can manage programmatic call routing, real-time transcription, custom communications apps, voice and messaging workflows, chatbot enablement, and integrations with third-party systems.
Other features include:
Call announce: This tool whispers the customized tag to your agents—for example, "promotion"—associated with the phone number before the call is connected. It helps agents be prepared before taking the call.
Conference bridge: This feature lets you connect up to 30 participants. You can also mute your participants as needed.
Team messaging: This capability is accessible through the desktop and mobile apps, letting you communicate with your colleagues, share files, and initiate voice or video calls.
Paging group: You can set a paging group if you need to easily announce a message to specific teams.
Vonage Meetings: Its platform lets you conduct virtual meetings, share screens, send messages to the participants, and record sessions.
---
Customer & Employee Experience
In addition to productivity features, Vonage Business Communications helps businesses optimize customer and employee experiences. Businesses can set up toll-free numbers to make it easier for their customers to reach them through the phone without long-distance fees. Meanwhile, agents can attach tags to phone numbers to help them monitor their customers' needs or journey.
Those with high call volumes can find its artificial intelligence (AI) virtual assistant tool impressive and useful. It utilizes a conversational AI for voice-enabled customer self-service. Other call handling features include call screening, call logs, spam shield, do not disturb, busy lamp field (BLF), call recording, call parking, and simultaneous ringing.
---
Software Integrations
Vonage Business Communications allows users to connect its platform to third-party apps, such as Zendesk, Zoho, and Google Workspace. These integrations help users utilize their data across systems. All Vonage Business Communications customers have access to its app center, which comes with connections to over 20 third-party software solutions.
While there are basic integrations allowed in all plans, Premium and Advanced subscribers enjoy customer relationship management (CRM) integrations, including Salesforce, Microsoft Dynamics, and Bullhorn. Developers also access the API for programmable features like call recording and telephony.
---
Vonage Business Communications Alternatives
| | | |
| --- | --- | --- |
| | | |
| Best for: Teams looking for an exceptional overall package of features, usability, and affordability | Best for: Organizations that have an international presence that need an unlimited overseas calling feature | Best for: Companies wanting a solid package with a free, professionally recorded voice greeting |
| Starting price: $29.99 per user, per month | Starting price: $19.99 per line, per month | Starting price: $23.95 per user, per month |
| | | |
Looking for more platform options with multi-device support? Check out our list of the best VoIP apps to determine which best suits your needs.
What Users Think of Vonage Business Communications
Many Vonage Business Communications reviews online are similar to our analysis of its platform being an excellent cloud-based communication choice with great collaboration tools. It works best for businesses looking for a budget-friendly UCaaS solution that is easy to deploy and utilize for their remote teams.
At the time of publication, Vonage Business Communications has earned the following scores on popular user review sites:
The majority of its users wrote positive reviews stating that they like its affordable fees and ease of setup and use. Others like its flexibility in terms of functionalities and access, as they can customize features according to their needs and access them from anywhere through desktop or mobile devices. There are mixed reviews on its customer support team's responsiveness. However, more users commended them for being helpful and patient.
Bottom Line
Vonage Business Communications is an excellent option for those looking for a flexible UCaaS solution in terms of service packages and accessibility. It enables users to purchase advanced features—like call groups and on-demand call recording—as needed. Additionally, it showcases impressive team collaboration tools and a comprehensive mobile app, great for those who are always on the go.
Other providers offer a lot more features and integrations with similar price ranges. If your business expects growth in terms of technical needs, then you should check out its alternatives, like RingCentral. However, Vonage Business Communications is still worth considering if its feature set is enough for you and if you're prioritizing plan flexibility.