Press release services distribute your press releases to journalists and reporters, thereby increasing their exposure and the likelihood that they'll be published. We looked at the most popular options and rising stars and decided to review eReleases, PR Web, and PR Newswire. These companies are the most popular press release distribution services on the market today that are in a price range that small business owners can afford.
Best Press Release Distribution Service for Small Businesses: eReleases
We recommend eReleases as the best press release distribution service for small businesses because they offer the widest distribution for the price. Where some competitors focus primarily on web exposure, eReleases aims to get your story in the hands of qualified journalists. Their service includes distribution through The Associated Press, the PR Newswire network, and their own network of websites and journalists.
eReleases vs. PR Web vs. PR Newswire Summary Table
eReleases

PR Web

PR Newswire

Best For

Best overall press release distribution service

Best for online exposure

Will broadcast an image from your press release in Times Square

Pricing as Reviewed

$269
(including 30% discount)

$249

$299

AP Wire Distribution

✓

Google and Yahoo! News

✓

✓

✓

Distribution Size and Type

Over 5,900 websites with 100 re-publishings guaranteed

Over 30,000 bloggers and journalists

Over 1,400 websites

Photo or Video Included

Free link to photo
$150 to embed photo
$200 to embed video

Free to attach photo
Video included in premium package

Photo and video included in premium package

Writing Services

$300

$325

N/A

www.eReleases.com

www.PRWeb.com

www.PRNewswire.com
Best Press Release Service for Small Businesses: eReleases

We recommend eReleases as the best press release distribution service for small businesses because they offer the widest potential distribution for a competitive price. While PR Web distributes your press releases to more websites, eReleases is the only service we reviewed that distributes to the Associated Press' wire.
If you want to get news coverage for your business, eReleases has the best track record of generating real interest among reporters that leads to stories and mentions in articles. Their website is full of recent testimonials from companies that have used their service and were able to generate meaningful media coverage as a result.
What's their secret? eReleases is a reseller of PR Newswire, which is one of the primary sources of information for journalists. Therefore, eReleases is able to offer access to the "premium" network at an affordable price. You will also get inclusion in the Associated Press' wire distribution and eReleases' own network of websites and subscribing journalists.
While PR Web and PR Newswire offer this same type of distribution through their services, you have to pay much more for the type of coverage that you get with eReleases at a less expensive rate.
Best Press Release Service for Online Exposure: PR Web

We recommend PR Web as the best press release distribution service for online exposure because they include significantly more online resources in their distribution network — over 30,000 compared to over 5,900 for eReleases and over 1,400 for PR Newswire.
If your business places a priority on the online distribution of your press releases — either because you conduct most of your business online or because you're trying to target web savvy consumers — then PR Web is the clear choice. Given the size of their distribution network, it's likely that your press release will appear on dozens of websites and be viewed thousands of times.
Soulati Media conducted a head-to-head comparison of eReleases and PR Web, and PR Web provided far greater online exposure. The press release distributed through PR Web received 57,489 views from a feed or web page and 1,096 reads. This compares to the press release sent through eReleases which only received 2,371 views.
Another Press Distribution Option: PR Newswire

In almost all cases, we would recommend eReleases or PR Web over PR Newswire. However, PR Newswire does offer a unique feature — if you opt for their premium option at $399, then the image in your press release will be broadcast in Times Square. This likely won't generate the same kind of media attention or online exposure that submitting your press release to newswires will, but you could capture an image of the broadcast for use in future promotional materials.
Otherwise, PR Newswire was more expensive than eReleases and PR Web even though it had the lowest distribution — both on newswires and online.
In-Depth Comparison: eReleases vs. PR Web vs. PR Newswire
Pricing
eReleases, PR Web, and PR Newswire each have multiple pricing options. In the comparison table above, we used each of their mid-tier pricing options because we felt that would be the most suitable product for most small business. A more in-depth comparison is below:
eReleases

PRWeb

PRNewswire

Base Option

$299

$99

$129

Features

Guaranteed postings on 75 media sites and press release sent out to one targeted industry list

Sent to major search engines and placed on major news sites

Search friendly press release, and posted on Yahoo! Finance

Recommended Option

$269
(including 30% discount)

$249

$299

Features

Guaranteed postings on 100 media sites and sent out to two targeted industry lists

Base option features plus sent to media subscribers and placed on premium and local sites

Press release sent to over 1,400 websites and can include an image

Premium Option

$499

$369

$399

Features

Press release sent to a list of hand selected reporters plus three targeted industry lists and postings on 150 media sites

Distribution through the Associated Press and include an embedded video

Broadcast photo in Times Square and share your image and video across iReach network of over 1,400 sites

Writing Service

$300

$325

N/A

Learn More

eReleases Pricing

PR Web Pricing

PR Newswire Pricing
Features
Before the internet became mainstream, wire services were the primary way that news stories were distributed to news outlets. A wire service is a news agency like the Associated Press that supplies syndicated news by wire to newspapers, radio, and TV stations. Today, wire services are still an important tool for reaching newspapers, magazines, and broadcast news desks — but not the only tool. While PR Newswire's iReach and PR Web focus mostly on internet distribution, eReleases also includes wire distribution with their package.
Most journalists use search engines like Google and Yahoo! News to research their stories. This is partially because they can search for specific information, so they are able to have more targeted control over the information that they find. This helps to separate the signal from the noise, reducing their overall research time. Therefore, it's a good idea to have your press release listed on these search engines.
eReleases, PR Web, and PR Newswire all provide this service. If this is your only goal, then there are a number of services such as PR Underground, Send2Press, or SBwire that will do this for you for significantly less money. PR Underground, for example, can distribute your article to Google News and over 50 other websites for as little as $39.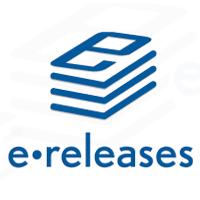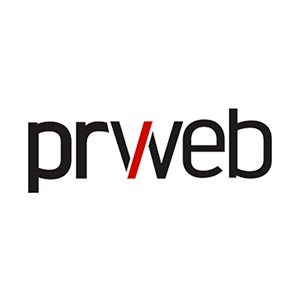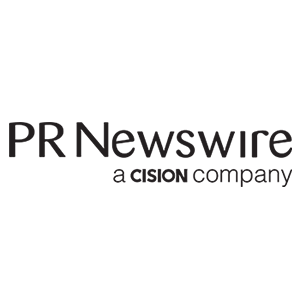 Do Press Releases Provide SEO Value?
The short answer is no, not anymore.
Search engine optimization (SEO) refers to the process of optimizing a website to improve how it ranks on search engines like Google. The higher a website ranks, the more likely it is that people will click on it and visit it. If many high quality websites, such as the Washington Post or USA Today, link back to your company's website then search engines will "know" that your website is of a higher quality as well. This will help to increase your ranking on that search engine's results page.
In the earlier days of search engines, having your press release link to your business' website — and, therefore, on the websites that published your press release — would help to improve your website's search engine ranking. However, as search engine's algorithms have become more sophisticated they've begun to penalize websites that try to take advantage of this system.
Now, press releases can include links, but they have to be coded as "no-follow" so that search engines know to ignore them. Therefore, using a press release will not directly provide any SEO benefits.
This may come as surprise to small business owners, as a number of press release distribution services advertise that their press releases are "SEO optimized" or "SEO friendly". What they mean is that the press release is coded in a way where if a person types in certain keywords, particularly into Google News, then the press release is more likely to appear in the results than a non-optimized release. How much more likely? I haven't seen one company yet give hard numbers. It's more likely that this is an advertising gimmick that press release distribution services use to sell their service to less informed clients.
That being said, press releases do help increase the overall awareness of your company and brand in many ways — just don't expect websites picking up your press release to directly impact your ranking on the search engine results page.
Writing Services
If you are unsure of how to write a press release, or want help creating a press release that will generate media attention, both eReleases and PR Web offer writing services. eReleases charges $300 for the service and PR Web charges $325, but only eReleases offers a satisfaction guarantee.
However, if you have the time, you are probably better off saving your money and writing the press release yourself. For tips on how to write your press release, view our how to guide. If you are having writer's block and need some ideas, look at these press release examples from the pros.
Another option is to hire someone on Fiverr or Upwork to write your press release for as little as $5.
All Press Release Distribution Service Options
| Service Name | Best For |
| --- | --- |
| eReleases | Best overall combination of distribution and price |
| PR Web | Best for online exposure |
| PR Newswire | Will broadcast your image in Times Square |
| PR.com | Business and product directories |
| Send2Press | Offers targeted plans so you can distribute locally |
| PR Underground | Good for search engine and social media distribution |
The Bottom Line
The right press release distribution service can provide your small business with access to journalists and websites that you may not be able to otherwise reach on your own. We recommend eReleases because we believe that they offer the best combination of distribution to traditional and online media for the price.