To send a press release and secure coverage in relevant media, start by researching the primary outlets that serve your industry. Create your release, then submit it to each outlet manually. You can also distribute your release to a wider audience with a distribution service. Finally, nurture all placements via social media.
Here is how to submit your press release in six steps:
1. Build a Media List
A media list contains the contact information for media agencies in your niche or industry. This includes traditional news outlets like radio and newspapers, and digital ones like blogs and social media influencers. Start by using tools like LinkedIn, Hey.Press, and Google to find outlets in your industry, then add outlet names, press contacts, and each outlet's audience interests and demographics to your media list.
Here are the two sources to use for building your media list:
Traditional News Agencies
A traditional news agency is a newspaper, television channel, or radio station, plus their associated websites. To build a media list of traditional news agencies, search for them in your area; you can do so on Hey.Press or Google by searching "(your city and state) news." Websites at the top of the search results are likely the most influential in your area. Do some reading on each to learn if they normally publish content about your press release's topic.
For local businesses, a local news agency should be an ideal target. If your business is in a large geographic area, you may be able to find news organizations that cater to a specific industry or population subgroups. You can identify these specific outlets by refining your Google search using relevant keywords like "health news" or "financial news" and a location. You can also search for local news agencies in the U.S. using 50states.com.
Once you identify the relevant outlet, find the specific person within the organization who would be most likely to have an interest in your subject matter and include it in your media list. Often, the website of the news agency will provide a list of their journalists and the journalist's area of expertise. If not, use LinkedIn or call the agency to find the news outlet's journalists. Select the journalist who covers your area of expertise as your contact person.
Non-traditional News Sources
Non-traditional news sources include Facebook groups, blogs, business networking organizations, Instagram accounts, and other digital groups. While these may not be official news outlets, they are often more effective at getting the word out about local business news. Industry or local influencers often have large, highly engaged and focused audiences, so they're a great way to create buy-in for your news among key target audience members.
Here are some of the top non-traditional news sources you should consider:
Blogs
Search for relevant blogs online using Google and various niche industry lists. In Google, use a targeted search like "top (press release keyword) blogs" for best results. To ensure each blog's reach, look for their domain authority using a ranking tool like Alexa ranking, which scores a website's ability to rank from one to 100. Generally, blogs with a higher ranking reach more people. Be sure to visit the blog to make sure their content and messaging fits with your brand.
Facebook
From the left sidebar menu of your profile page, click "Groups," then search for your city name. Skim the available groups to see if any of them fits with your industry. Most of the time, anything posted in the group would need to be approved by the group's admin, so be sure to add their names to your contact list. To find a list of group admins, click on the group name, then click "Members" from the left-hand menu.
Twitter
If you have a Twitter account, you can easily search for your city name; review the accounts that come up to see if there are any users with a lot of followers who share content related to your industry and business. Also, look at the profiles listed in the "Who to Follow" section. Peruse their profiles to determine if they share content that relates to your press release topic. Make a list of those who do.
Instagram (Mobile Only)
On your feed page on Instagram, search your location, then the primary keyword in your press release. Look at the "Top Posts" to find influential accounts for your area. Add them to your list. Also look for Instagram news accounts. In Greenville, South Carolina, for example, the Instagram account @GVLToday is a primary source for learning about local businesses and goings-on.
Look at each news source to find the type of news they focus on. Often, traditional news sources cater to a specific industry or region, while non-traditional influencers share niche content. Determine if each source is relevant to your PR topic, audience, and content type before reaching out. If you want to reach out to blogs or influencers, search for the appropriate contact's email address on Hunter.io, then use email to contact them.
2. Research Submission Guidelines & Format Press Release
Submission guidelines are a list of requirements specific to each news organization covering how to submit a release. For news agencies and journalists you listed in your media list, search their websites for a submission page or contact us page; this will provide you with submission guidelines and an email address or form to use for submission. Review the guidelines carefully.
Once you have found submission guidelines, review them carefully. They often highlight topics the agency is interested in, such as local events, scoops, tips, and commentary from business leaders. They will also provide the technical details about sending the releases, including their preferred word count and file type. Review your press release to ensure it fits within these guidelines and make changes as necessary.
For an example of submission guidelines, look at the Greenville Journal submission page and submission guidelines page. Together, these cover the format and types of content the journal accepts.
3. Send the Press Release
Next, send your release to each outlet by reaching out to the contact identified in step one via email (unless there's a submission form). If your press release is timely, such as the case with a grand opening, submit it at least one to two weeks in advance. In your email, indicate who you are, what business you're associated with, that you're submitting a press release, and that you'd like the journalist to consider writing about it.
Here's how to structure the elements of a submission email:
Subject line: You do not need to use the term "press release" in your subject line, but you should mention the topic of the release. (Example: "Important information about a Grand Opening on the 15th")
Greeting: Greet the journalist by name if you know their name. (Example: "Hello John")
First paragraph: If this is your first time reaching out to the journalist, introduce yourself and your business. (Example: "My name is Chad, and I work for Game On, a local sports outfitter." (Fill in additional business history and mission information.))
Second paragraph: Explain the purpose of your email and that you're sending a press release. (Example: "I'm writing to let you know about our grand opening, scheduled for May 20th. I've attached a press release with details.")
Third paragraph: This is where you include a call to action. Ask the journalist or news agency to do something in response. This section should provide a compelling reason for them to take action. (Example: "Would you be willing to do a write-up on our opening in the weekend paper? This is the only sports outfitter to serve the tri-city area.")
Closing: Thank your contact and offer to provide further help. (Example: "Thank you for your consideration. Please let me know if you'd like to discuss this further.")
Signature line: Include your full name, title, phone number, and email in case your contact wants to get in touch with you for further discussion.
Submit your release to as many relevant media outlets as possible. Remember that news agencies are used to fielding hundreds of press releases. Don't be disappointed if you don't receive a response. Journalists and news agencies receive literally thousands of press releases on a weekly basis. It's impossible for them to reply to each one, let alone announce them on their website or news publication. This is why following up is important.
Pro Tip: When sending press releases to outlets or individual journalists, it is also a good idea to include a press kit along with your press release. This kit is a document that includes important facts about your business, relevant contact information as well as supporting images and headshots which will save time later.
4. Follow Up With Media Outlets
Right after you send your press release, personally call your contact to inform them you've sent the release and to share any details that could pique their curiosity. Tell them you're available to answer further questions.
If you've submitted your release using a form, look for a general phone number to call. Follow up three days after your initial call and tell them you just wanted to make sure they had a chance to look at your press release, then ask them if they have any questions or would like to discuss it further. Position each call as a courtesy call.
Continue to follow up so the journalist learns your name, your business, and your offerings. Journalists are busy professionals, but they value personal relationships from trusted sources. A good way to form these relationships is to supplement press release calls with engagement on social media; follow their accounts and comment on (or like) their content. That way, when you have stories, you'll already have a strong relationship.
"I try to meet face-to-face with the editor (preferably) or the individual reporter and try to find out what kind of stories they most enjoy writing about as well as—and this may be more important—what stories their readers most want to read. Then I provide them with those story ideas. You can offer to meet at lunch, but expect to go Dutch in keeping with journalism ethics."

– Chris Carosa, CTFA, Financial Advisor, Child IRA
5. Syndicate Using a Distribution Service
A press release distribution service allows you to submit a press release to be instantly sent to hundreds or thousands of reporters, journalists, blogs, influencers, and news outlets. Distribution plans range from $99 to $500 and often include distribution to a set number of outlets, the ability to add multimedia, expert reviews, and analytics reports. To syndicate a release, select a provider and plan, a release date, and audience. Then, upload your release and finalize your order.
Here's how to syndicate your press release:
Choose Your Press Release Syndication Service
In the section below, we have a short list of best press release services for small businesses. We evaluated each based on price, number of outlets, and add-ons like analytics, expert reviews, and targeting capabilities. Due to its popularity and affordability, we will be using eReleases as a guide in the syndication steps below.
Upload Your Press Release
Begin by clicking "Order" from the header menu of the eReleases website. In the "Start Press Release" form, add your name, email address, and phone number. Then, click "Start your press release order!"
Next, upload your press release using the "Upload file" button. eReleases accepts TXT, RTF, DOC, and DOCX files. Once you've selected your file, it will add the name of your file next to the "Upload File" button to indicate it's been added.
After the upload, you will be prompted to add details about your release, such as the dateline, city and state of the news, and phone number. eReleases ensures you don't miss any fields by requiring fields to be populated. If you included this information within your release, check the "Document contains dateline (city and state of news origin) and media contact information" box located under the document. Click "Next – Images."
Upload Your Images
On the next screen, you can upload up to two images (with captions) at no extra charge. Images will appear on your release when it's published on PRNewswire, one of eReleases syndication partners. For all other websites, however, they'll appear as a link, unless you select the "Photo Embed" option for an extra charge. Click the "Next – Targeting" button at the bottom of the screen once you've added all your images.
Choose Your Audience Targeting
On the next screen, you will be asked to select your audience. By default, all press releases are sent to eReleases' U.S. national distribution list. In addition, you can also target specific locations and industry groups. Choose "Select Industry & Local Area" to scroll through these options. eReleases offers a huge range of industry-specific distribution networks. They also offer local distribution to each of the 50 states and many cities.
For example, a dental company could choose the subcategory "Medical – Dental." This would distribute their story to over 150 medical- and dental-specific publications, including the American Journal of Dentistry and Oral Health.
A specific number of location targeting options are included free with the Buzz Builder, Newsmaker, and PR Pro eReleases packages. Just note that you'll have to pay an extra $100 for each additional target beyond what's included with your package. Scroll down and select a target location like your state or a city within your state. Then click the "Next – Schedule" button.
Select Your Release Date
On the next screen, use the calendar to select a date when you'd like your press release to be syndicated. By default, the next business day will be selected, but you can schedule a future date as well. You can distribute on the same day (within two hours of your order being placed) for an extra $100.
The most popular times to submit a release are Monday and Tuesday morning from 8 a.m. to 9 a.m. Eastern Time. To stand out, however, consider avoiding these times, but still sending your release early in the week to ensure journalist consideration before the weekend. Shift Communications points out, however, that there's room to experiment; sending a release over the weekend means fewer stories to compete with, but journalists may ignore it.
After selecting a date, press the "Order Now" button.
Finalize Your Order
On the next screen, fill out the "Personal Information" with your first and last name, company, email address, and physical address. If your billing contact information is the same as your physical address, click the "Billing Information is the same" box in the next section. If not, fill out the "Billing Information" form. Finally, enter your payment information, including your method, card number, expiration date, and expiration year. Finally, click the "Order Now" button.
6. Promote Your Release on Social Media
Once your press release has been published on major publication sites or among key influencers, it's time to follow-up to ensure these placements boost your credibility among your current social followers and target markets. To do so, share links that have been published on high-profile sites and advertise them on social media. Also, post a synopsis of your release and share it on your website alongside social share buttons.
Here's how to nurture social traction for your press release:
Share Key Placements on Social Media
Once your press release has been distributed and published by other websites and news outlets, use these publications to gain credibility for your brand. You can do this by finding published press release links on their sites and then sharing these on social media.
Start by visiting your distribution service dashboard to determine where your press release was published; most will include a regularly updated list of press release placements. You can then visit the sites directly and see the links for your specific press release.
Copy the link for each outlet where your press release is published and share it on your social media channels. This helps build brand credibility and increases exposure of the news you shared in your press release.
In addition, if the syndication service you used also targeted industry influencer social media feeds, learn who shared them and reshare them. This helps to gain credibility among those who follow social influencers.
Advertise Key Placements on Social Media
Next, consider boosting your posts via social media advertising. Facebook and Instagram advertising costs, on average, $1.86 per click for most businesses and can be set to reach key target audiences across both platforms. For a step-by-step guide on how to get started, read our guide on Facebook advertising.
Create a Shareable Website Post
While publishing your release on your website in its entirety could be detrimental to your Google ranking—as it would be seen as duplicated content—you can write a synopsis of your release and publish it along with a link to the full release on a major publication's site. Not only does the association with a major publication increase your brand credibility, but it makes your synopsis more shareable. Be sure to add social media share buttons for easy sharing.
3 Best Press Release Distribution Services 2019
Press release services for small businesses usually range anywhere from $99 for basic publication of the release on a syndication website to $500 for advanced targeting, wide distribution, and add-ons. For example, high-tier plans might include multimedia inclusions, search engine optimization features, professional press release reviews, and writing services.
Here are the three best press release distribution services for small businesses in 2019:
1. eReleases: Best for Affordable Press Release Writing & Distribution

eReleases offers press release distribution starting at $299 for 400 words and one image; distribution among news outlets, bloggers, radio stations, and television networks; and analytics. They stand out by offering a combination package where they expertly write an industry-specific press release for you and distribute it starting at $599, making it best for companies needing a hands-off approach to release management. Click here to learn more about eReleases' plans.
2. PR Newswire: Best for Advanced Targeting

Offering press release distribution starting at $350 with a $195 yearly membership fee, PR Newswire boasts a distribution network 4,000 websites, 3,000 media outlets, 550 news content systems, and 9,000 media organizations. They offer robust analytics and targeting by industry, geography, and influencers, as well as gender, lifestyle, religion, interest, and language. They are best for businesses needing advanced targeting. Learn more about PR Newswire.
3. PRWeb: Best for Affordable Multichannel Distribution

With plans ranging from $99 to $389 per release, PRWeb stands out by offering multichannel distribution at competitive prices. Starter plans allow you to publish your release on the PRWeb website, while their premium plan allows you to distribute a press release to search engines, hundreds of media partner websites, and industry-specific influencer Twitter feeds and blogs. Click here to sign up with PRWeb.
For a more extensive press-release distribution buyer's guide, read our article on the best press release services.
Which Press Release Distribution Service is Right for You?
Top 3 Press Release Distribution Tips
To score maximum exposure for your press release, we collected the top press release submission tips from the pros. They recommend reaching out to journalists directly and sending a ready-to-publish story, as well as sharing posted release links on social media. Read more top tips below.
Here are three press release submission tips from the pros:
1. Reach Out to Journalists Directly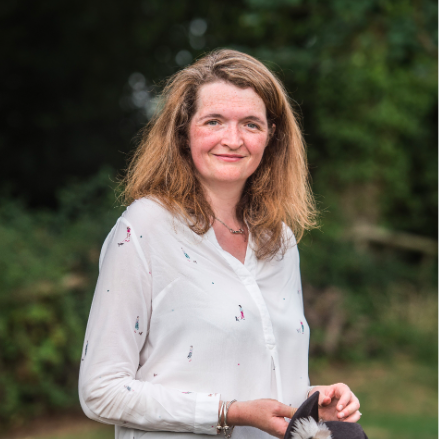 ---
2. Send a Ready-to-Publish Story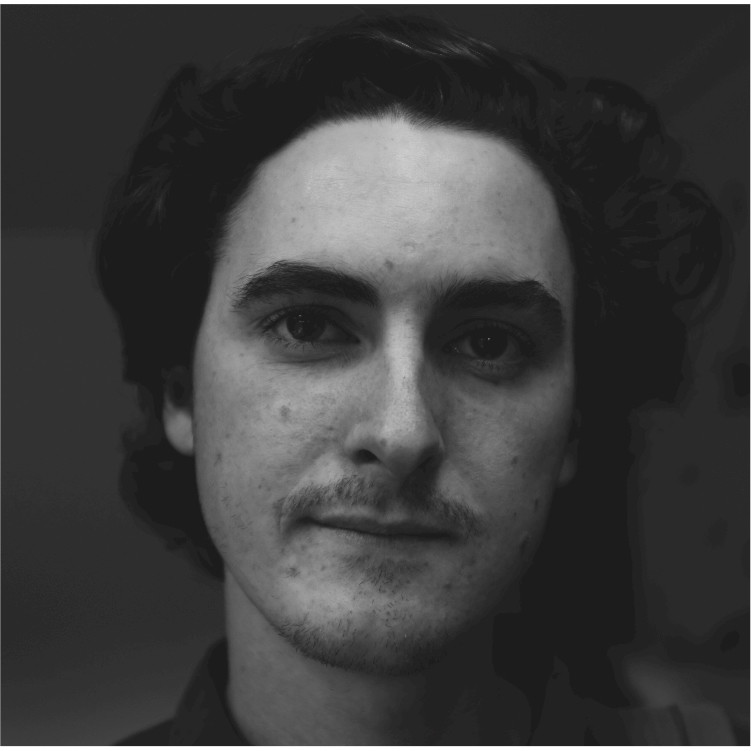 ---
3. Follow Up With Social Media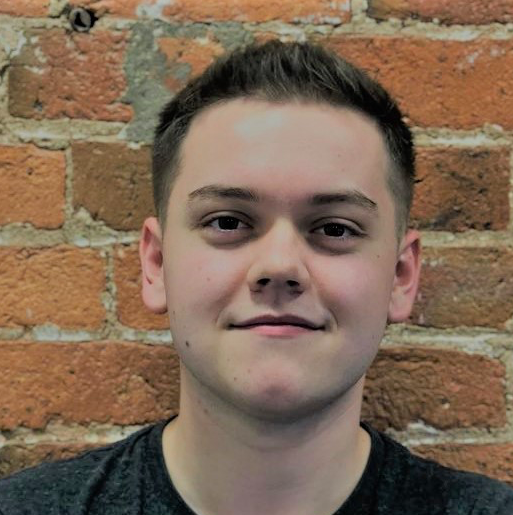 But don't stop with just these tips. Instead, be sure to properly format your press release, edit and re-edit it, give journalists enough time to review it before the release date, and target your release to the right journalists for your audience. See our full list of press release distribution tips from PR pros for more information on how to make your press release stand out.
Frequently Asked Questions (FAQs)
Where can you submit a press release for free?
There are a number of free press release distribution sites. Although options, quality, and distribution aren't as good as a paid service, they are an option if you're on a budget. Check out our article on the best free press release distribution services for our full list of recommendations.
Should I pay to syndicate my press release?
If you can afford it and if your news warrants it, you should consider paying $200 to $400 to syndicate a release. If you're simply installing a new awning on your storefront, it's probably not necessary. But if you're opening four new offices in your region, it may be worth the cost; earned foot traffic alone should offset syndication costs. You should determine if the likely return on investment would justify the cost.
How do you write an email introducing a press release?
When pitching a release, keep your request short. Start your email by giving your full name and the industry you work in. Share that you are submitting a release and the general news it covers. Explain that, since your recipient generally covers news in your field or industry, you hope they will consider publishing your release. Then, indicate the desired publication date for your release. Offer your contact information and let them know you're available to answer questions.
Bottom Line: How to Send a Press Release
To send a press release, build a contact list of journalists, blogs, and influencers. Find the submission guidelines for each source and email addresses for the ideal recipients of your release. Then, submit your release via email or an online form (if available) and follow up to answer your contact's questions. Next, use a distribution service to syndicate your release to a wider, targeted audience. Finally, promote your press release on social media.