Learn How to Write a Press Release in 8 Steps (+ Template & Tips)
Learning how to write a press release is both art and science. For example, you'll need an objective and engaging angle, but you'll also need to present it in a format that makes it easy for journalists and media outlets to cover. We explain the process for creating a press release below and give you a free template and tips you can use to amplify the story of your small business.
Download our free press release template and use it as you walk through writing an effective press release step-by-step, including tips to help your story get noticed.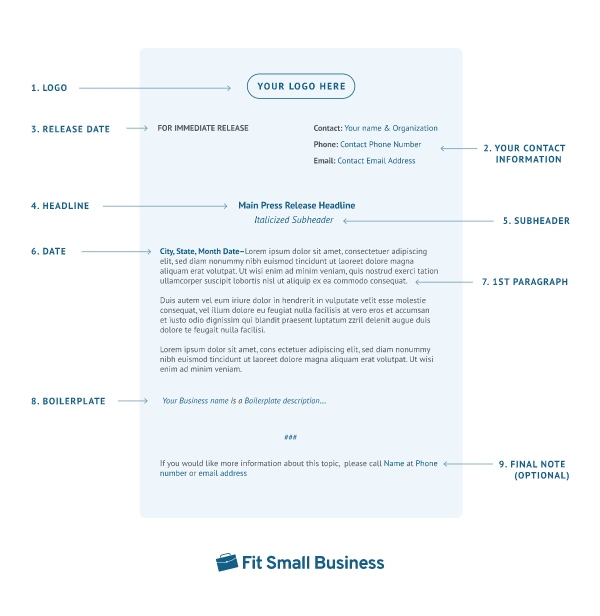 Thank you for downloading!
💡 Quick Tip:
To ensure your story reaches the right media professionals, use EIN Presswire to distribute your press release.
Visit EIN Presswire
Knowing how to write a press release is just the first step. When you're ready to send your announcement, turn to a top press release distribution service like EIN Presswire. They offer affordable distribution to ensure your story gets mass media placement and reaches your intended audience, starting from $99.95.
1. Identify or Develop a Media-worthy Story
Creating a press release requires understanding what a press release is. Ultimately, it's a way for you to shape and control the story of your business with content published on media outlets. With the right story, your business could also benefit from additional free publicity when journalists opt to cover your story and share it with their audiences.
This requires finding a truly newsworthy angle for a story about your business. It could come naturally; for example, businesses often write press releases to cover major announcements like:
Business openings and grand openings
Expansion, such as opening a new location or moving to a larger facility
Key new hires (usually chief executives, but for small businesses could be director-level)
Publication launches like a book or online magazine
High-profile corporate events
Major product or service line additions or improvements
Industry breakthroughs or disruptions
Rebranding initiatives
Mergers and acquisitions
Partner projects
Charitable endeavors and community givebacks
Crisis management announcements
Business milestones and anniversaries
For journalists to cover your news, it needs to be meaningful to their audience. Therefore, your story should not only address the audience's interests and concerns but must also be timely, impactful, and valuable or helpful to the journalist's readers. All these should be considered when looking for the best angle for your press release.
Wondering if your story or announcement is newsworthy? Take a look at the different types of press releases to find out which best suits your announcement.
2. Define Your Audience
Your target audience will influence nearly every aspect of creating a press release, from the headline to the lead paragraph, body, and boilerplate. This is important not only for engaging your target audience in general, but also for getting journalists who write for similar audiences interested in covering your story.
Defining an audience, or ideal reader type, for your press release is similar to outlining what makes an ideal customer for your business. For example, you can use our ideal customer profile (ICP) template to create a representation of one or more audience types to target with your press release. As you build your reader profile, consider things like:
Demographics like age range, gender, and location
Lifestyle factors such as education, home values, or income
Shared interests, preferences, and activities
Professional aspects like industries, job titles, or functions
Behaviors like pain points or purchasing motivators
Gaining a clear picture of your audience makes writing a press release easier and allows you to hone your headline to grab the attention of your target reader. You can also use this information to create personalized pitches when sending your press release directly to journalists.
3. Format Your Press Release Document
Using the press release format preferred by the media can increase your chance of landing coverage. For example, career journalist Micheal DeVault explains that "as a former newspaper editor, there is a perfect press release: one I don't have to touch to print."
To start, create a press release document with three sections: header, body, and boilerplate. If you downloaded the free template above, the basic formatting is already applied for you.
In addition to the layout, set specific font styles for each section:
Font: Use either Arial or Times New Roman for the entire document
Header, body, and boilerplate: While your press release's main headline and subheadline will have unique styling, everything else in the header area should be in 12-point (12pt) font size, normal weight
Main headline: 14pt bold, centered
Subheadline: 13pt italics, centered
Within the header or boilerplate sections, you may also want to put things in bold font. Examples of this could be your release date, the date and city that start your lead paragraph, or to call out a media-specific contact person in the boilerplate. For more tips on formatting, read our overview of press release best practices.
4. Add Logo, Release Date & Contact Info to the Header
A press release header section includes a logo, release date, and contact information. The contact should be someone who can answer general questions about the content of your story. Here's what to add to the header section when writing a press release:
Logo: Place your logo at the top and center of your document above your release date and contact information.
Release date: Add the date you want your press release to be published at the top left-hand side of your press release. It should either be "FOR IMMEDIATE RELEASE" in all capital letters or "Embargoed for release until [date]." Embargoed releases tell journalists you don't want your release published until a specific date.
Contact information: Include the full name and title, email address, and phone number of the person in your company journalists should contact with questions.
5. Write a Headline & Subheadline
Part of what makes a good press release is an attention-grabbing headline. It's crucial to make this interesting and engaging, as your press release headline could be the only content journalists consider when deciding whether or not to cover your news.
In 60 characters or less, your main headline should tell readers in a few words why your story is relevant, noteworthy, and beneficial to your intended audience. Some ways to make your headline engaging include:
Using language that elicits emotion or creates intrigue
Being timely or time-sensitive
Mentioning trends and statistics
Significancy, such as winning a major client or large dollar contract
Identifying a point of difference (such as a unique feature)
Showcasing your audience's shared interests or favorite causes
Appealing to "what's in it for me" or the reader's "fear of missing out" (FOMO), such as a time-limited or exclusive opportunity
Including search-friendly keywords
When learning how to write a press release, take some time to gain inspiration from other news stories similar to yours. This will help you improve your own press release's headlines and story. Below are several press release headline examples that do an excellent job of showcasing a unique angle: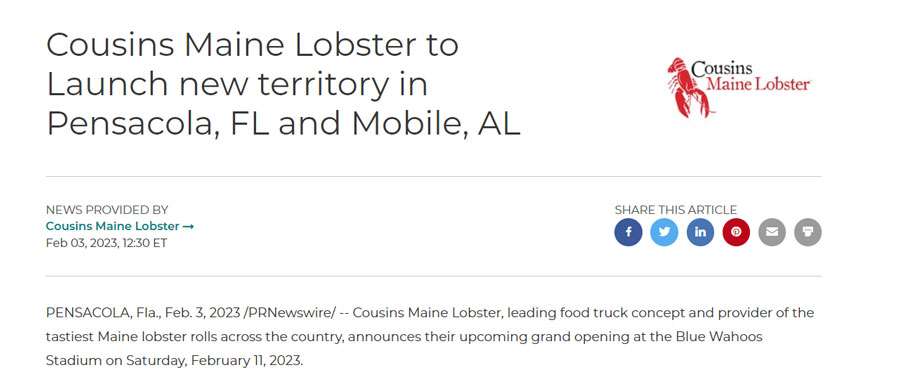 ---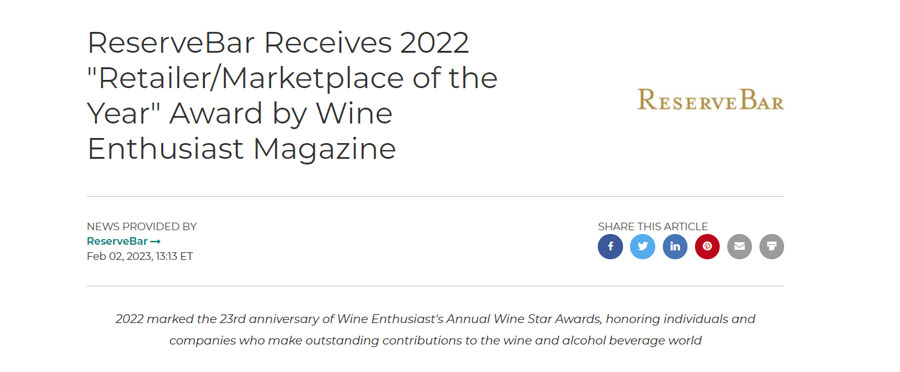 ---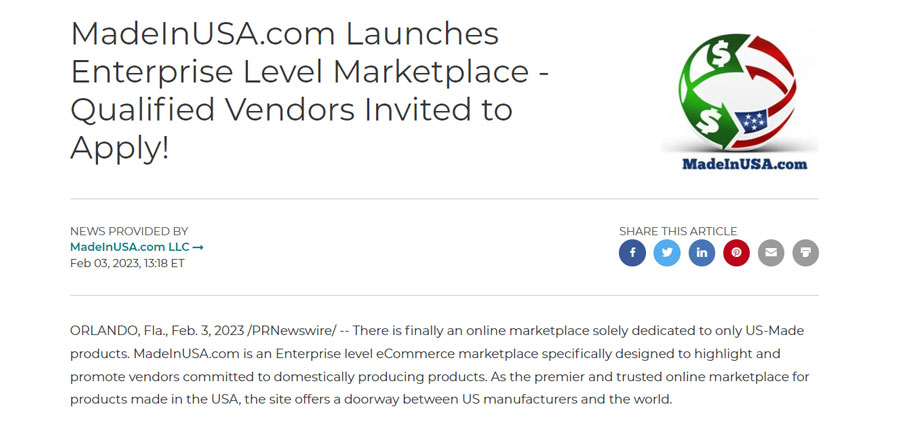 ---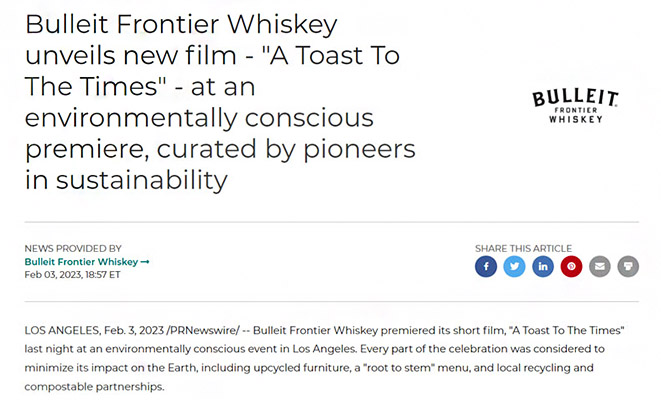 ---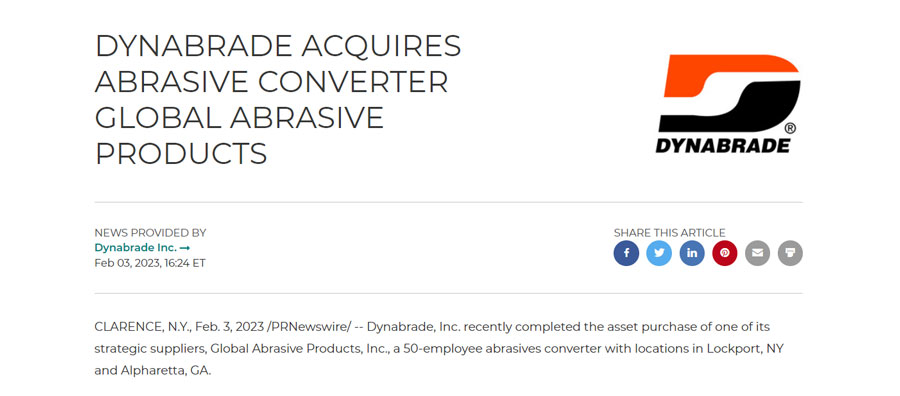 ---
In addition to your headline, include a subheadline in italics up to 120 characters. This provides the opportunity to expand on your angle, identify your audience, and give additional context to the headline to intrigue journalists and readers.
Need help writing an eye-catching headline? Try using a free headline analyzer tool like Sharethrough to score the quality of your headline and get insights on ways to make it stronger.
6. Write Your Lead Paragraph & Press Release Body
In novel writing, authors often try to keep the reader guessing right up until the end. It's the opposite in press release writing. Besides the headline, the most important aspect of learning how to write a press release is the lead paragraph.
Also referred to as "the lead," this is a concise summary of your story. It should be about two sentences and give the reader the crux of the announcement while also creating intrigue to keep them reading.
In the continuing paragraphs, discuss the details of your story in more detail, and include quotes from one or two key personalities to offer a well-rounded piece with different perspectives. Add hyperlinks, images, and data to back up your points and to make your announcement more interesting or insightful. In all, try to keep the body section to 500 words or less.
For inspiration on how to write a press release for everything from awards announcements to crisis management, read through our list of press release examples. It includes 20 different examples and explains what makes each work effectively to interest the media and its intended audience.
Avoid making common press release mistakes by hiring professionals to write your story for you via Newswire. In addition to mass and targeted distribution, they offer affordable writing services by public relations experts—all backed by a money-back guarantee.
7. Add Your Boilerplate
The final step in creating a press release is adding a boilerplate at the bottom. Think of this as an "about us" section. It should include a short description of what your business does, but also expand with details that support your story's angle. Some items to consider including are:
Your company's length of time in business
The name of your founder or key operating officers
Mission, vision, or core values
Awards and accolades
Patents or industry breakthroughs
Company size or market share
Main product, service, or audience
Company location or communities served
A link to a video advertorial or overview of your business
A link to your website's media page or press kit
Specific contact for media inquiries
A link to a page where media needed to cover the story can be accessed (e.g., image files, videos, charts, logo, headshots, and so on)
If you're still just learning how to write a press release, it's worth noting that the boilerplate offers a lot of value to journalists looking to provide additional coverage. For a step-by-step guide and examples to help you fully leverage this section, read more about how to write a boilerplate.
8. Distribute Your Press Release
The last step in creating a press release is sharing it. There are several ways to do this, including free and paid distribution.
For example, you can build a media contact list and send press releases to journalists via email for free. You can also contact social media influencers who might want to break your story, send it to trade publications within your industry, and submit it to local media outlets to try to get your story on the local news.
For the most comprehensive outreach, plan to use a paid press release distribution service. This saves a great deal of time compared to manual outreach efforts and helps ensure your story gets media placements. Plus, most include industry targeting and directly send your press release to editors and journalists who are actively looking for stories to cover.
Here are the top paid distribution services for small businesses:
| | | |
| --- | --- | --- |
| | Most affordable for mass media placements | Best for reaching a multi-layered target audience |
| Plans from $399 | Plans from $99.95 | Plans from $349 |
| | | |
Looking for more guidance on the best ways to get your press release out to the masses? Read our article detailing how to send a press release effectively.
Next Steps: What to Do After You Write a Press Release
Once you've published your story, follow up to ensure you get the most out of it. Follow these post-distribution tips to maximize your press release's effectiveness:
Track placements and engagement: Most paid services provide distribution reports, including media outlets where your story was syndicated, views, clicked links, and other engagements. For manual distribution, include trackable links and use listening tools like SproutSocial to find out when and where your brand is mentioned online.
Share online: To increase reach, share your press release on your website and social media. When sharing on social, use relevant hashtags and audience targeting, and @ mention the media outlet or journalist in your caption.
Track performance: Measure analytics like views, engagement, traffic sources, search visibility, audience locations, click-through traffic, and social media shares. If you use a distribution service, these analytics will also come with your report. Use this data to better target your future press release distribution strategies.
Foster ongoing relationships with journalists: Building relationships with journalists who covered your news creates a win-win situation. They can turn to you as a trusted source for future stories, and you get more coverage for your business.
Frequently Asked Questions (FAQ)
What is the format for a press release?
Proper press release format includes a header with a release date and contact information followed by a headline in 14pt bold. Below that should be a subheading in 13pt italics, followed by a lead paragraph, supporting paragraphs, and a press release boilerplate. Learn more about all that a proper press release format should include and get a free template for writing your story.
Where can I get help writing my press release?
If you don't have the time or know-how to write a press release, there are places to turn to for help. eReleases tops our list of the best press release writing services, as a public relations expert will write your release. But small businesses on a budget can turn to Fiverr for expert press release writing services for as little as $5 to $10, or bundled writing and distribution services for around $50.
How long should my press release be?
As a general rule of thumb, the average press release should be no more than one page in length, with around 500 words for the body of the release. If you need more space to tell your story, write a summary press release that links to a longer version of your announcement on your website, along with supporting media assets like images, charts, videos, and so on.
Bottom Line
A press release is an objective, formal announcement of something newsworthy about your business. Learning how to write a press release can be challenging. However, mastering the correct format, highlighting a newsworthy angle, generating interest in your brand, and getting your press release into the hands of interested journalists is well worth it.
Once you've written your press release, ensure your efforts are rewarded by using a press release distribution service. For the most affordable distribution to thousands of journalists and outlets, choose EIN Presswire, with plans starting under $100.