Local press is a great way to spread the word about your business to a larger audience. However, getting a story about your business in your local newspaper, radio, or TV station is not a simple feat. In this article we will cover the four steps you should follow to get meaningful, local news coverage.
To get even more coverage for your press release, try a distribution service like eReleases. It ensures your press release doesn't just get sent, but actually received and read by thousands of hand-selected journalists covering your industry. Click here to save 33% on your first press release.
1. Locate your Local Media Outlets
The first step in getting local press is to find the local newspapers, TV stations, radio stations, and websites that you want to get press coverage from.
"The process always begins with research, research, and more research!" – Janet Tirado, PR Specialist, PrimePay
Although you may know about the big media players in your location, you could miss out on more localized sources if you don't do your research. Here are the ways to find different news outlets in your area.
How to Find Local Newspapers
A good starting point for finding newspapers is the US Newspaper List (USNPL) which lists newspapers by state and city. You will want to reach out to newspapers that cover your city, county, an adjacent city or county, and your state as a whole. This way you will have multiple opportunities to have your story covered in a newspaper.
Depending on your business, you may also want coverage in the local college or even high school newspapers. Also worth thinking about are small neighborhood papers or community newspapers (like church bulletins) in your area. To find these papers, you can reach out to the schools and religious groups in your area. This will take more time, but could be worth it if the audience of the paper matches your target demographic.
How to Find Local Radio Stations
There are over 15,000 radio stations in the United States. Chances are there are dozens of stations whose signals reach your area. Radio Locator will identify which signals reach your area by city or zip code. You can then narrow your search down further by searching by radio format (country, religious, rock, etc.) according to your target demographic. The website links to each station's website, where you will be able to find contact information.
How to Find Local Television Stations
Local news stations need local stories for their programming. Every major network has a local affiliate with its own website and contact information. To find your local channel for CBS, NBC, ABC, etc., you can enter your zip code into the TV Guide website.
How To Find Local Online Websites
A great place to get coverage that you might not think about is on local websites. There are tons of blogs and news sites that are dedicated to posting information for a specific location.
The biggest online network of local coverage is Patch Network with individual websites for several hundred neighborhoods and cities. You can search for your "local patch" to find websites that focus on news in your area.
For local business coverage, Business Journals has unique coverage of 43 different major urban areas.
To find additional local websites in your area, do a Google search with the name of your area and the words "news", "blog", or "event calendar." This should lead you to websites that write about your topic in your location. There are also many local directories where you will want to have your business listed. Since people often use search engines to find businesses, it's important to have a robust presence on the web.
It may also help to think of the website associated with the local newspaper and TV stations as separate entities, as they may produce separate content for the web.
2. Target the Right People at the Right Media Outlets
Now that you have a list of newspapers, stations, and websites that you want to cover your story, it's time to find the person that you will want to make your pitch to.
You will want to take a targeted approach instead of mass emailing a bunch of journalists and reporters. The reason for this is twofold:
If the person typically covers stories related to your industry or location, then they are more likely to respond to your pitch.
Since you will need to personalize each pitch, you don't want to waste your time crafting an email to someone who will have no interest in your story.
By creating a personalized pitch to the person who will have the greatest interest in your story, you are increasing the chance that your story will end up in the press.
This is where a press release distribution service like eReleases can help. eRelease cultivates personal relationships with their sources so press release get sent to a real named person who's opted in to their network rather than editor@newssource.com.
How to Find Contact Information
Search the website – The best place to look is on the "contact us" or "about us" page of the media outlet's website. If the contact has posted articles, look at the bottom of the article for more information.
Use hunter.io – Using this system, you can enter the company's URL and it will show you the format of their email addresses (e.g. firstnamelastname@XYZmedia.com).
Find on LinkedIn – LinkedIn is a great way to connect with a reporter or journalist. It's easy to find people by simply searching their full name and where they work.
If you are still having trouble, don't hesitate to call up the media outlet.
"If you can't find a producer's or reporter's information online, you can generally call the newsroom and ask who you should submit your idea to. Be sure to have a 30 second elevator pitch ready when you make the call so the person answering can direct you to the right contact. Sometimes the right person is the person who simply picked up the phone!" –Janet Tirado, Public Relations Specialist, PrimePay
A Single Media Outlet May Provide Potential for Multiple Stories
Since a newspaper has multiple sections and a TV station has multiple segments, you can increase your chance of getting a story by pitching different ideas to different contacts.
For example, if you own a restaurant, there are a few different ways you can get try to get press for your restaurant depending on the person you are reaching out to.
Food Critic and/or Editor of the Food/Dining Section
Get a review of your restaurant
Contribute to the recipe section
Pitch a story about foods that are in season
Entertainment/Cultural Events Reporter or Section Editor
Have your event listed in the calendar
Get coverage of your upcoming event
Business Reporter
Pitch a story about an increase of sales because you changed the menu (e.g. now offering family sized portions to help large families save money when going out)
In general, start with contacting individual reporters and move on to contacting their editors if there is no response or a negative response. The reporter might have to get approval from the editor to pursue a story.
Find Media Sources that Will Generate "Good Press"
They say all publicity is good publicity, but if you are a new small business, a bad review or story could do serious damage to your reputation before you even get the chance to show people what you're about. Therefore, before you reach out to reporters, look at the stories that they write. If they tend to do "feel good" human interest stories, chances are the publicity will be good.
Example: A paper might have two critics that review restaurants. Chances are that the paper will not be doing two reviews on your place. It would be in your best interest to court the critic that is generally the most positive or tends to give restaurants that serve your type of cuisine good reviews.
Pay to Advertise your News/Event on Facebook
Another way to get press for your business is to promote your news story or event on Facebook. By paying as little as $5 per day, you are able to show your news to your target audience through Facebook. The goal is for people to see your post, find it interesting, and then share it with their friends. This will generate buzz about your business even if your story isn't picked up by local media. Learn more about how to advertise on Facebook with our in-depth guide.
3. Make your Pitch to Get Media Coverage
Now that you know which person at each media outlet you want to contact, it's time to make your pitch. Sending out an email is great for initial outreach. However, don't make the mistake of mass emailing a list of journalists with your press release attached.
"Increasingly I am hearing writers say they do not open attachments. Period. So rather than blast anyone and everyone with a press release, send individual emails only to validated contacts with a message crafted just for them.

At the end of the day, quality always trumps quantity. Since getting media coverage is the harvest after a season of hard work, be sure to invest your time in those outlets that deliver the best reading audience for your business." Bernice Mirrilees, Public Relations Director, red caffeine
Read our article on press release distribution tips to get more advice from the pros.
Here is a pitch that I recently received with great elements that I want to point out.
This pitch worked well because of the following:
Personalized – She addressed the email directly to me, and also referenced one of her colleagues that I had been in contact with. This made me immediately pay attention, since there was a name that I recognized on the first line.
Piqued my interest – The first step is an intriguing subject line so that the email gets opened. She does this with the subject line "Story: Key Marketing Data and Takeaways for Small Biz". In the body of the email she is able to answer the following questions:
Why should I be interested? She almost immediately says why this pitch would be of interest to me. Since I write for a website for small business owners, the mention of small business owners helped me understand why I would want to write about this topic.
What are the key points? By including a few key bullet points, I am able to get the gist of the story without being overwhelmed by information. This also helps me easily pull key information if I decide to write the article.
Why do I need to act fast? She sent the information under embargo, which gives me time to work on the story before the information in the press release is made public.
Where can I get more information? She says who I can interview for further information. If possible, include this in the pitch, but don't be offended if the reporter just wants to take the key points from the story.
Persistent – I'm not going to lie, I did not respond to this first email. However, she was persistent and followed up with me 5 days later. This is key because journalists and reporters get tons of pitches daily, and your pitch could get lost in the shuffle. Plus, things move quickly, and a story that was not relevant to a reporter at first, could end up being relevant just 5 days later (like in this case). Also be open–you may not get the exact story you want, but a positive mention of your business in the press is worth pursuing.
Once you make initial contact with the reporter or producer, connecting with them over social networks like Facebook, LinkedIn, and Twitter can be beneficial. As you promote your business, they will get updates about it through social media.
Try to maintain the relationship even after your story has been published. It never hurts to have a friend in the media world, and once you've established this relationship, it's more likely that they will be receptive to covering your local business when you have something newsworthy to announce in the future.
"The reverse is also true – if this reporter is working on a story related to your business (for example, maybe you are a restaurant and they are writing about upcoming dining trends) they will feel more comfortable reaching out to you directly, keeping you in mind as a future resource who can provide some expert commentary in their piece!" Dee Donavanik, Senior Manager, Scott Circle
Tricks the Pros Use to Get Press Coverage
If you're trying to find a way to make your small business more newsworthy in order to garner press, here are a few tips that the pros use:
4. Be Prepared Once You Get Press Opportunities
Ask What They Want
If you are asked to do an interview, ask what they want to discuss beforehand. This helps both the interviewer and the subject of the interview, as the answers are likely to be higher quality and more detailed.
Asking what the press wants goes beyond finding out questions in advance. The press might want to be able to interview a couple clients for the story or visit parts of your facility (like the kitchen). You want to be prepared for these types of requests.
Do a Walk Through
As the expression goes, "practice makes perfect." If you're doing an interview, write down the question that you expect to be asked and role play the interview with a colleague or friend.
In the example of a restaurant, you might want your best waiter and busboy to take care of a critic's table. Making sure everyone knows their role in advance to prevent snafus.
Make it Visually or Musically Appealing
You want to make sure that there are great visuals for stories that appear online, in a newspaper, or on TV. With online stories, you want to provide a number of high quality photos of your storefront and customers using your products for them to insert into the story. With radio, you want to provide a musical or sound background.
According to Tirado, the trick to getting great TV coverage for your small business lies in helping the station create rich, visual content with shots that heighten the viewers' emotional responses.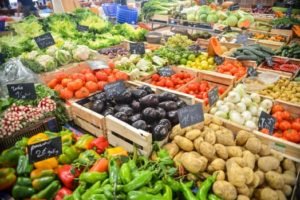 "For example, I once helped a farmer's market gain a significant amount of local publicity for PA Produce Month.
We made sure that the stands were filled with lush fruits and vegetables. Next, we interviewed people about why they preferred farm stand vs supermarket items. Lastly, we had a cooking demonstration that showed quick solutions for providing families with healthy, delicious, and cost conscious meals."
Media professionals are busy, so by making it easier for them to put a great story together, you are increasing the chances that they will actually run your story.
Bottom Line
Getting local press coverage for your small business is a time consuming process, but if you follow our 4 steps, you can get press that will drive more sales for your business. By spending a little more time to find the right media contacts, form relationships with them, and craft the perfect pitch, you will have a higher chance of getting press coverage and also of being a source for reporters in the future.
Don't forget to check out eReleases, our recommended press release distribution service for small businesses. They can save you a lot of time by distributing your press release to thousands of media outlets with journalists covering your industry. Click here to save 33% on your first press release.