Local press coverage gives businesses exposure through newspapers, radio, or TV channels that have audiences generally limited to a specific metropolitan area. Get local press coverage for your business by finding the right media outlets and pitching an attention-grabbing story, then following up with journalists. This can build your brand and attract new customers.
Central to a good pitch is a compelling press release. Newswire is a simple and intuitive service that helps you write and format a press release and distribute it to thousands of journalists targeted by your industry, location, and more. Get 10% off your first press release.
Here are the five steps to getting local press coverage.
1. Check Directories & Find Local Media Outlets
The first step to getting local press is to identify the local directories, newspapers, TV stations, radio stations, and websites in your area. Because the number of local media outlets is small, you should try to identify all of them in your county and adjacent counties, including contact information, so that you can pitch them stories directly. Compile a list of all of the relevant media outlets as you find them until you have a sizable number of contacts.
Local Directories
You'll want to make sure your business is listed in as many online directories as possible to show media outlets that you have a solid online presence. LocalWorks is a free tool that lets you scan local listings across multiple sites, social media, and maps so that you can see where you're listed and ensure that your information is up to date. Click here to scan your listings for free.
Local Newspaper Coverage
Next, uncover the news titles in your area. A good starting point is the US Newspaper List (USNPL) which lists newspapers by state and city. Identify and reach out to newspapers that cover your city or county specifically. This way, you have multiple opportunities to get your local story covered by a local newspaper.
Here are three outlets to consider for local media coverage:
Local Radio Stations
There are more than 15,000 radio stations in the United States. Chances are, there are dozens of stations whose signals reach your area. Radio Locator identifies what signals reach your area by city or ZIP code. It links to each station's website where you can find contact information.
Learn more about how to effectively advertise on radio by reading our complete guide on radio advertising.
Local Television Stations
Local news stations need local stories for their programming. Every major network has a local affiliate with its own website and contact information. Look up the television station's local website and visit its contact page. To find your local channel for CBS, NBC, ABC, and other networks, go to the TV Guide website, click the "Customize my listings" link, and enter your ZIP code. You will then be shown a list of all local stations in your area.
With the list of local stations in your area, look to see if they have a media relations or press page. There, you will typically find contact information for their press contacts, including phone numbers and email addresses. For example, the local ABC affiliate near Asheville, North Carolina, provides numbers for the tip line, news director, general sales, general manager, and press releases. You can use this information to reach out with your unique pitch and business story idea.
Local Websites
Local websites are blogs, news sites, or even Facebook groups that are dedicated to posting information regarding a specific topic area in a specific location. The biggest online network of local coverage is Patch Network with individual websites for several hundred neighborhoods and cities. To find even more relevant websites in your area, search the web using the name of your area and the words "news," "blog," or "event calendar."
2. Target the Right Media Contacts
Now that you have a list of newspapers, stations, and websites that you want to cover your story, it's time to find the person to contact with your pitch. This will be a press contact person, such as a journalist who covers the subject area of your story. Take the time to find an individual's contact information at each media outlet. This is better than mass emailing a large number of reporters.
Here are five ways to find a journalist's contact information:
While high-quality outlets, such as large and well-known newspapers and stations, are great, so is quantity. This is where a press release distribution service like Newswire can help. Newswire ensures that your press release gets syndicated to a network of more than 4,500 business, financial, and news outlets to increase your online and search presence. Sign up and save 10% on your first distribution.
3. Write a Compelling Pitch
Now, it's time to send your pitch. This serves to introduce yourself, your business, and your press release. It should concisely tell the recipient why they should be interested in your press release and how to get more information.
Here are the five elements every pitch should include:
Here is an example of a successful pitch with the elements above highlighted:
4. Send Your Pitch Email & Follow Up
Now that you know which person at each media outlet you want to contact, it's time to make your pitch. Sending out an email is great for initial outreach. Your pitch email should be personalized and interesting, and you should follow up within three to five days if you don't get a response.
Once you make initial contact with the reporter or producer, connecting with him or her over social networks like Facebook, LinkedIn, and Twitter can be beneficial. This additional connection can keep you top-of-mind as the journalist considers your pitch.
5. Respond to Interested Journalists
When journalists respond to your pitch, be prepared. Reply to their inquiry promptly, identify what they want to discuss, practice for an interview if necessary, and provide visuals or music if the inquiry is for radio or TV coverage. Journalists often have a specific angle they want to approach and will be looking for answers to a series of questions. Try to get this information up front so you can be prepared when they call or email. Then, conduct a professional interview.
Ask What They Want to Discuss During Interview
If the journalist requests an interview, ask what he or she wants to discuss beforehand. This helps improve the overall quality of the interview since your answers are likely to be higher quality and more detailed if you can anticipate or prep for them. Journalists often have an agenda going into an interview, so be prepared to satisfy their needs.
Practice and Prepare for the Interview
If you're doing an interview, write down the questions that you expect to be asked and role-play the interview with a colleague or friend. For online or newspaper stories, you should be ready to provide a number of high-quality photos of your storefront or business and customers using your products.
For radio coverage, you should offer a sound background or your background music to enhance the story. While many stations will choose to use their own, it's helpful to offer and can help you have more control over the press you receive should they choose to cover your story.
Conduct Interview & Thank Journalist
When the journalist reaches out for an interview, remember that they often have a limited amount of time to collect the information they need, so make sure your answers are concise and direct but polite. Be sure to conclude the interview with an offer to supply more information or materials if needed for the story. Mention your contact information again to be sure the journalist has it.
When your story goes live, follow up with the journalist to thank them. Your enthusiasm and gratitude will increase the likelihood of future coverage and cement a relationship that can be beneficial to both you and the journalist.
5 Best Tools for Getting Local Press Coverage
There are many tools and platforms available that gives businesses a way to create better press releases while also increasing press coverage. These include everything from keyword research platforms that identify trends to subject line graders that score your subject lines in terms of likely effectiveness.
Here are the five best tools for getting local press coverage:
By using the tools available, businesses can discover content ideas that are of interest to journalists as well as craft professional press releases and distribute them to targeted industry contacts. In effect, these tools help businesses land more local press coverage and expedite the story pitch and press release creation process.
10 Tips for Getting Local Press Coverage
There are many different strategies businesses have found to help get local press coverage—from meet and greets to special events. We asked the experts to find out what strategies have worked for their businesses to give you more insight into how to get local press coverage in your area.
Here are 10 tips for getting local press coverage from the pros.
---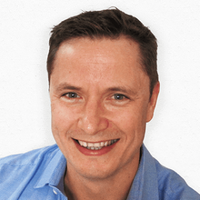 ---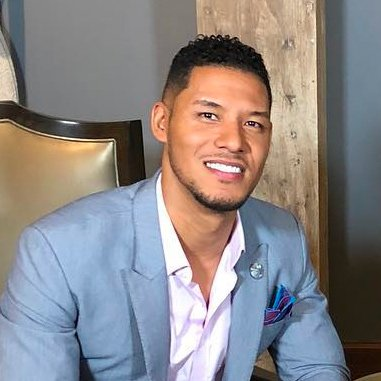 ---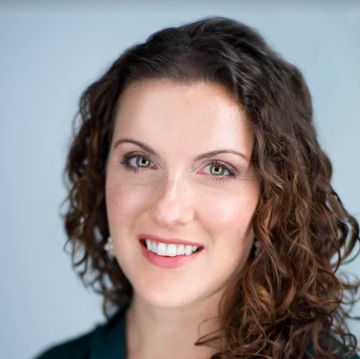 ---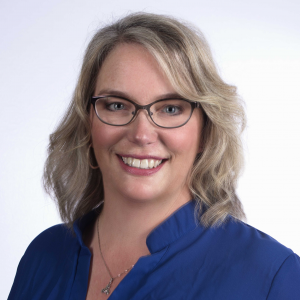 ---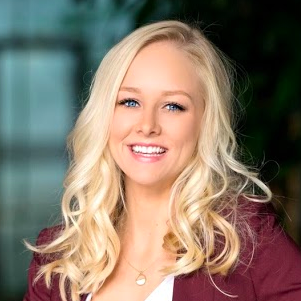 ---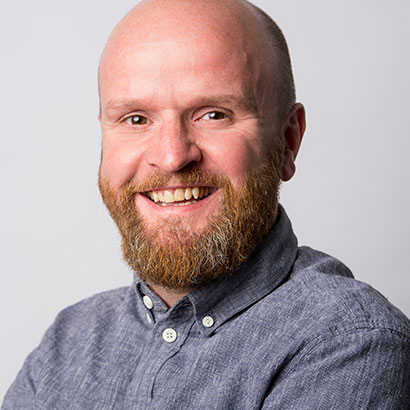 ---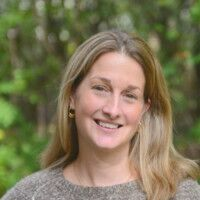 ---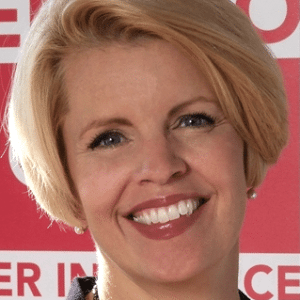 ---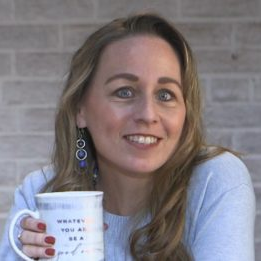 ---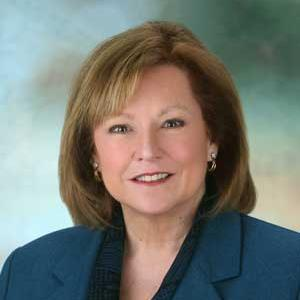 ---
Frequently Asked Questions (FAQs)
How do you get media coverage for an event?
To get coverage for an event, follow the same process as you would for any seeking any other type of coverage—find relevant media outlets, target the right contacts, craft your pitch, and be prepared for a positive discussion. Get more tips from the pros on how to get media coverage with press release examples.
Is it worth it to pay for press coverage?
Ethically, journalists should never receive any form of remuneration for providing press coverage. You should only pay for advertising or services such as a press release distribution service. Free press coverage opportunities are abundant; however, you can streamline some of these efforts with press release services or the help of experts from Fiverr.
How can startups get press coverage?
To get press coverage for your startup, reach out to business-focused publications and journalists within their niche. Another way that startups can get local press coverage is by contacting your local chamber of commerce to see if it has methods of announcing a startup within the business community.
The Bottom Line: How to Get a Story on the Local News
Learning how to get a story on the local news involves finding the right contacts and putting together an effective pitch. Although researching outlets and sending press releases can be a time-consuming process, getting press coverage can lead to more sales. Every business looking to get press should take the time to find the right media contacts, build relationships with them, and craft the perfect pitch that will draw in journalists.
If you don't have the time to research press contacts and send press releases, try a press release distribution platform such as Newswire. Via its network, your press releases will be exposed to thousands of media outlets and journalists, saving you a great deal of time and increasing the press coverage you will likely get. Get 10% off Newswire today.