Getting your story out to the media and public on a slim budget can be difficult, but there are free press release distribution services available to help. Plus, using a free service in conjunction with paid distribution can be a great way to get even more reach for your story (and thus more brand clout). Here are the best platforms to consider.
NOTE:

Free platforms offer limited reach and virtually no targeting, so your story might not get to the journalists or readers you want to reach. Instead, consider using a low-cost

press release distribution service

like

EIN Presswire

for guaranteed placements, direct-to-journalist emails, and targeting (and use free distribution as a supplemental resource for added reach).
Whether you use one as a supplement to paid distribution or your budget requires the use of a completely free service, here are our top recommendations:
PRLog: Overall Best Free Press Release Distribution Services

Pros
Free search engine submission
Free JavaScript, HTML, and RSS feed submission for added exposure
Add video for free
Include links for free
Search engine optimization (SEO)
Cons
Only get detailed analytics with paid plans
Free plans include ads
Outdated interface
Distribution to search engines
Listing on JavaScript, HTML, and RSS feeds
Written and video press releases
Links in your press release
Paid plans including industry targeting from $29
$49 for distribution to 200+ sites including Google News
$99 for distribution to 500+ sites (keep in mind that for the same cost, you get thousands of placements with EIN Presswire)
AP distribution is offered as an add-on to the highest-plan tier
PRLog is our choice for best overall free press release service. It places your announcement with search engines and RSS feeds. It also provides a free press room where you can host your company's press releases. This enables interested journalists to follow you to receive your latest press release. PRLog includes both written and video news releases. You can even include links in your press release, which is a premium service from some competitors.
In addition to the free services, PRLog offers three paid plans. Each upgrade includes additional features, such as more tag or location listings, Google News distribution, in-depth analytics, and search-optimized photos. They also include access to an ad-free platform, as well as targeted industry distribution.
Pro tip: To choose the best option for distribution, learn more about what a press release is and get tips for sending out your story.
OpenPR: Free Google News Distribution

Pros
Distributes to Google News
Free search engine and RSS feed submission for added exposure
Submit a free release every 30 days
Analytics to measure audience reach
Include logos and links on free version
Cons
Must pay for deletion or corrections
Limited to one free release per month
No advanced targeting options
One free press release per month
Submission to Google News
Search engine submission
RSS feed submission
Include links and images
Banner ad on the OpenPR website
Analytics tool to track reach
Submit from one to 500 additional press releases in 30 days with purchase of additional credits starting around $22
Pay for press release correction or deletion
OpenPR would likely have beaten PRLog as the best free press release distribution service were it not for its single monthly press release limit. Of course, if you only send media announcements infrequently, this might not be an issue for you.
Free submission to Google News, search engines, and RSS feeds are some of the platform's highlights, and those are features most platforms charge extra for. OpenPR's inclusion of these features makes it a great way to grow your brand presence online.
Free distribution with OpenPR includes links, images, and a free banner ad on the OpenPR website. Press releases are available to journalists and the public immediately upon publication, and solid analytic tools help you keep track of their reach.
The downside of OpenPR is that it charges $10 per release for deleting your press release or corrections to it. You can also send more than one press release per month if you purchase credits. An additional credit equivalent to one press release is approximately $22.
IssueWire: Best Site for One-time Free Press Release Distribution

Pros
Free permanent PR hosting
Embed images, videos, links, and Vimeo on all plans
Low-cost writing services available
All plans include an SEO mass ping, social media blast, mobile distribution, and ability to schedule distribution
Cons
No search engine or RSS feed distribution in free plan
Displays third-party ads
You can only use the free service one time
One free press release per sender
Embedded media options like images
Social sharing
Mobile distribution
Advanced targeting
$21 for 145+ placements including Google, Yahoo, Bing, and Apple news
$42 for 225+ placements and 9,000-16,000 guaranteed reach
$45 for 195+ placements including premium news and media outlets
$65 for 300+ placements, 9,000-16,000 guaranteed reach, guaranteed Google indexing, and indefinite hosting
Add-on press release writing from $25
IssueWire makes our list of the best free press release sites because even though it's primarily a paid service, it allows marketers to submit one free press release. Your free version includes embedded media, social sharing, mobile distribution, search engine optimization (SEO), and advanced targeting. However, the free press release notably lacks indexing on major search engines and distribution to RSS feeds, two features that are standard inclusions in other press release websites.
IssueWire offers paid tiers starting at just $21 per release, which is quite affordable for a paid media release. Paid features include some media and newswire distribution (though not nearly as extensive as EIN Presswire) and guaranteed Google indexing. In addition, professional press release writing services are available for as little as $25 for a 500-word press release.
Another factor to consider here is which solution to choose based on the topic of your announcement. Read our list of different types of press releases for tips on how to get the most exposure for your story.
OnlinePRNews.com: Best for Free Short-term Publishing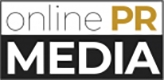 Pros
Completely free press release publishing
Option to add meta tags for added SEO value
Cons
Releases are only online for 90 days
Costs $179 to embed an image, which is included free plus mass distribution with a service like EIN Presswire for $99.95
Temporary publishing for 90 days
Page title and meta tags included
Downloadable PDF of release
Live URL link to press release
Distribution to social media costs $22
$179 for search engine release
$399 for 150 full page syndications and distribution to 5,300 websites
$549 for video release distribution to 1,800 sites plus 150 syndications
If your small business just needs a temporary press release issued (like for an event), OnlinePRNews.com will publish your press release for free for 90 days on Online PR Media. Free plan features include adding a page title and meta tags to reflect your headline and summary, a downloadable PDF of your release, and a live URL link to your press release.
Paid plans range from $22 for social media distribution to $549 per video press release, depending on your needed features. Paid plans include video and social media releases, multimedia embedding, social media posts, partner site publishing, and performance tracking.
1888PressRelease.com: Free Distribution to Search Engines

Pros
Gain visibility in search engines
Free temporary hosting for your announcement
Cons
Poor user experience and dated interface
Free hosting is only temporary
Displays ads on free plan
AP newswire submission costs $249 (vs $99.95 with EIN Presswire)
Distribution to search engines
Distribution to newswires
Distribution to websites
$15 to make your press release link permanent, add images, disable ads, and remove "related press releases"
$25 for Google news distribution, placement on featured press releases page, attach up to 5 images, and add links to your social profiles
$50 to embed a video, add up to 10 images, and get social media distribution
$150 for distribution to up to 5 industries, scheduled release time, tags, keywords, and dynamic quotes
$249 for maximum distribution, analytics, strategies, and promotions, including AP submission
Distribute your press release to search engines, newswires, and websites for free with 1888PressRelease. With the free plan, you can increase visibility on search engines, which makes 1888PressRelease a great addition to paid press release distribution services.
Paid plans include added features like enhanced distributions for greater reach, company profile pages, and premium partner distribution. They also come with free video creation and the ability to add tags and keywords to your release.
PR.com: Best Free Industry Targeting for Press Releases

Pros
Free industry targeting up to five industries
Free distribution to search engines, PR.com, some news sites, and RSS feeds
Keyword optimization for SEO
Cons
Can't include a link for free
Same-day distribution costs $300—3x more than EIN Presswire
Cannot embed media on free plan
Industry targeting up to five industries
Distribution to search engines, some news sites, and RSS feeds
Keyword optimization for SEO
Attach media files
$60 for news sites (Google, Yahoo), search engines, subscribers, social media, and targeted distribution up to 10 industries and two regional channels
$100 for next-day distribution, 3 regional channels, syndication network, editorial feedback, and online posting reports
$300 for premium syndication, same-day distribution, voice distribution, editorial proofing, and AP distribution
PR.com provides a free service for distributing press releases that includes industry targeting. The free plan includes targeting up to five industries and three geographic regions. Additionally, you get publishing on PR.com, keyword optimization for SEO, and file attachments for adding video, images, or other types of media to your release.
While you can publish a release for free on PR.com, including a link back to your website or landing page costs $29.95 per link. Next-day or same-day distribution is available, but same-day distribution is far more expensive than same-day distribution from a provider like EIN Presswire. With paid plans from PR.com, you can embed an image, distribute your press release, and target additional industries.
NewswireToday.com: Best Service for Nonprofits

Pros
Free distribution to 2,000+ RSS feeds
Free for nonprofits (only)
Cons
Displays third-party ads
Paid plans start 2x as high as rivals like EIN Presswire
Difficult to understand what you're getting in plans
Website is dated, cluttered, and difficult to decipher
Distribution to more than 2,000 RSS feeds
For nonprofits only
$129 for same-day publishing, ad removal, publish to search engines, and analytics
$399 to extend your campaign from 30 to 60 days and get free corrections/deletions
$199 for a lifetime press room and social wall, plus social media distribution
Nonprofit organizations looking to get the word out about news or developments can tap into NewswireToday.com's free press release distribution, which sends your press release to more than 2,000 RSS feeds. This plan is only available to nonprofit organizations, however. Also, the free distribution displays third-party ads, and you cannot choose your publication date.
Paid plans from NewswireToday.com include added features like logo uploads, the ability to specify a publication date, and same-day distribution. However, starting from $199 per release, these plans are more costly than similar services from EIN Presswire and Newswire.
Want to be sure your press release is media-ready? Before sending it to journalists or distributing it with a distribution service, make sure you follow industry standards on how to write a press release.
Best Alternatives to Free Press Release Sites
Using free press release sites can help garner publicity, but they have some serious shortcomings. They lack guaranteed placements, direct-to-journalist emails, advanced targeting, and distribution to major news sites and media outlets. Plus, you can expect your story to compete with many ads, which doesn't give your brand the spotlight and could even detract from your credibility.
Here are the best alternatives to free options:
Top alternative overall
Guaranteed mass placements, direct-to-media emails, and targeting
AP newswire (all plans)

Largest media database
Bundle writing services from PR professionals (unlimited revisions)
Multi-layer editing

Multi-layer targeting
Same-day distribution
Multi-layer editorial to ensure your story looks professional

White label press releases so your brand stands out
Large database and guaranteed placements
International distribution options

From $99.95 for one release (or $40 each for bundle of 25)

From $399 for distribution (add writing for $300)

From $349

From $159
Paid vs Free Distribution Services Compared
| Distribution Services | Free Service | Paid Service |
| --- | --- | --- |
| Pricing | Free | $21-$499 per release |
| Distribution | Limited outlets, and some with limited publication (e.g., 90 days) | Massive reach across thousands of international, national, and regional digital and traditional outlets (TV, print, radio, digital) and permanent hosting to increase brand visibility |
| Analytics | No performance reporting | Comprehensive analytics reports |
| Quality of Newswire | Press release publishing on low-quality sites rather than distribution to premium outlets | Direct email lists with millions of journalists and influencers and subscribing journalists who look to the newswire as a key source of stories |
| Ease of Use | Varies | ✓ |
| Targeting | PR.com only | ✓ |
| Multimedia | N/A | ✓ |
| Scheduling | N/A | ✓ |
| Social Media | N/A | ✓ |
Frequently Asked Questions (FAQ)
Press releases can be distributed through paid services that send your announcement to thousands of digital, print, television, and radio outlets, and directly to journalists by email. You can send press releases directly to journalists by obtaining their email addresses and sending a pitch manually. You should also share your news with your own email marketing contact list and on social media.
---
Paid press releases distribution ranges from $20 to $1,000. Costs vary depending on the platform you use and added features like targeted placements and direct emails to journalists. However, if you have a media contact list, it's completely free to email your release directly to journalists. We recommend you send your release to your media contacts and use a distribution service for broader exposure.
---
You can get a free press release template here on our website. Our step-by-step guide on how to write a press release includes a download to use as you follow the guide. It follows the press release format journalists expect and offers tips to help you write a story worthy of additional media coverage.
---
Bottom Line
Free press release distribution services are a good tool for small businesses with little or no budget. However, the reach of your story will be more limited than what you get with a paid plan. You'll also have to contend with ads, which could detract from your message.
Rather than relying on free services, get your release in front of the journalists who are most likely to cover your story with a paid service like Newswire. Newswire guarantees mass placements and includes multi-layer industry and geo-targeting to give your release the exposure it deserves.