7 Best Free Press Release Distribution Services
The more journalists and media outlets your press release reaches, the better your chances of getting publicity—but paid distribution sometimes comes with a high price tag. For startups and small businesses on a tight budget, using one of the best free press release distribution services will help you get exposure without the big investment. Based on use cases, here are the seven best free press release distribution platforms to increase media visibility and get your story more reach.
Whether you use one as a supplement to paid distribution or your budget requires the use of free press release distribution services, here are our top recommendations:
1. PRLog: Best Free Press Release Distribution Service for Small Businesses

What We Like
Free submission to search engines
Free submission to JavaScript, HTML, and RSS feeds for added exposure
Option to add video at no cost
What's Missing
Detailed analytics only available with paid plans
Displays ads on free plans
Interface is outdated
Best For
Best for businesses seeking a free way to gain some added exposure in addition to high-quality services such as Newswire
Paid Plan Overview
Paid plans including industry targeting from $29
$49 for distribution to 200+ sites including Google News
$99 for distribution to 500+ sites
AP distribution is offered as an add-on to the highest-plan tier
PRLog provides free press release submission to search engines and RSS feeds. They also provide a free press room where you can host all your company's press releases, and journalists can follow you to receive your latest press releases. PRLog's free press release distribution includes written and video press releases as well as the ability to have links in your press release.
Apart from the free distribution services, there are three pricing tiers on PRLog: Basic, Premium, and Premium 2, ranging from $29 to $99. Additional features are included in each tier, such as more tag or location listings, Google News distribution, in-depth analytics, and search-optimized photos. All paid plans also gain access to an ad-free platform and include targeted industry distribution.
2. openPR: Best Free Google News Distribution

What We Like
Press releases are distributed to Google News
Free submission to search engines and RSS feeds for added exposure
Submit a press release for free every 30 days
Analytic tools to measure reach
Ability to include logos and links
What's Missing
Deletion or corrections are charged
Free press releases are limited to one release per month
No advanced targeting options
Best For
Best for businesses seeking free Google News distribution and additional features but are limited to one press release per month
Paid Plan Overview
Purchase additional credits to submit from one to 500 additional press releases in 30 days, starting around $23
Pay for press release correction or deletion
openPR is a close second to PRLog's free press release distribution service—if not for its single monthly press release limit. One of the platform's highlights is its free distribution to Google News, search engines, and RSS feeds—a feature most platforms charge extra for.
Free press release distribution includes links, images, and a free banner ad on the openPR website. Press releases are readily available to journalists and the public upon publication, and solid analytic tools are available to track their reach.
Press release deletion or corrections are charged at $10 per release. However, more credits can be purchased to increase the number of press releases you can send monthly. An additional credit equivalent to one press release is priced at approximately $22.
3. OnlinePRNews.com: Best for Free, Short-term Release Publishing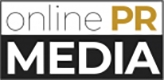 What We Like
Completely free press release publishing
Option to add meta tags for added search engine optimization (SEO) value
What's Missing
Press releases are only online for 90 days
Costs $179 to embed an image (included free plus mass distribution with a service like EIN Presswire for $99.95)
Pricing quickly jumps for additional features
Best For
Paid Plan Overview
Distribution to social media costs $22
$179 for search engine release
$399 for 150 full-page syndications and distribution to 5,300 websites
$549 for video release distribution to 1,800 sites plus 150 syndications
OnlinePRNews.com's free plan offers the ability to publish a press release for 90 days on Online PR Media. Paid plans range from $22 for social media distribution to $549 per video press release, depending on your needed features.
Free plan features include adding a page title and meta tags reflecting your headline and summary, a downloadable PDF of your release, and a live URL link to your release. Paid plans include video and social media releases, multimedia embedding, social media posts, partner site publishing, and performance tracking.
4. 1888 PressRelease.com: Best for Distribution to Search Engines

What We Like
Gain visibility in search engines
Free distribution to search, newswires, and websites
What's Missing
Poor user experience with a dated interface
Like OnlinePRNews, free press release hosting is only temporary
Displays ads on free plan
AP newswire submission costs $249, something you get for $99.95 with EIN Presswire
Best For
Businesses looking for temporary exposure to search engines
Paid Plan Overview
$15 to make your press release link permanent, add images, disable ads, and remove "related press releases"
$25 for Google news distribution, placement on featured press releases page, attach up to 5 images, and add links to your social profiles
$50 to embed a video, add up to 10 images, and get social media distribution
$150 for distribution to up to 5 industries, scheduled release time, tags, keywords, and dynamic quotes
$249 for maximum distribution, analytics, strategies, and promotions, including AP submission
1888 PressRelease offers both free and paid plans. The free plan allows you to distribute your press release to search engines, newswires, and websites for free. The main objective of this service is to give your news additional visibility in search engines.
1888 PressRelease's paid plans range from $15 to $249 per press release distribution. Paid plans include added features like enhanced PR distributions for greater reach, a company profile page, premium partner distribution, free video creation, and the ability to add tags and keywords to your release.
5. PR.com: Best Free Industry Targeting for a Published Release

What We Like
Target up to five industries for free
Free distribution to search engines, PR.com, some news sites, and RSS feeds
Keyword optimization for SEO
What's Missing
Links cost $29.95 each with the free plan
Same-day distribution costs $300—3x more than EIN Presswire
Cannot embed media on free plan
Best For
Businesses looking to reach more targeted press outlets, like how you can with Newswire but without industry and location targeting capabilities
Paid Plan Overview
$60 for news sites (Google, Yahoo), search engines, subscribers, social media, and targeted distribution up to 10 industries and two regional channels
$100 for next-day distribution, 3 regional channels, syndication network, editorial feedback, and online posting reports
$300 for premium syndication, same-day distribution, voice distribution, editorial proofing, and AP distribution
PR.com offers paid and free press release distribution plans. The free plan includes up to 10 targeted industries and three regional locations, publishing on PR.com, keyword optimization, and file attachments for adding a video, image, or other media types to your release.
Clickable hyperlinks in media or text are an additional $29.95 fee per link. Next-day or same-day distribution is available for an added fee of $100 or $300, respectively. Paid plans include an embedded image, distribution in addition to publishing on PR.com, and an added number of industries to target.
6. NewswireToday.com: Best for Wide RSS Feed Reach for Nonprofits
What We Like
Free distribution to 2,000+ RSS feeds
Free for nonprofits (only)
What's Missing
Displays third-party ads
Paid plans are not cheap at $199, which is double that of services like EIN Presswire
Difficult to understand what you're getting in paid plans
Website is dated, cluttered, and difficult to decipher
Best For
Nonprofits looking for the best free press release distribution service
Paid Plan Overview
$129 for same-day publishing, ad removal, publish to search engines, and analytics
$399 to extend your campaign from 30 to 60 days and get free corrections and deletions
$199 for a lifetime press room and social wall, plus social media distribution
NewswireToday.com's free plan offers distribution to around 2,000 basic RSS feeds. However, this comes with a huge caveat―it's only available to nonprofit organizations. Another downside is that it displays third-party ads, and you can't choose your publishing date. Paid plans range from $199 to $399 per release and include added features like logo uploads, the ability to specify a publication date, and same-day distribution.
7. IssueWire: Best for One-time Free Press Release Distribution

What We Like
Free permanent hosting
Can embed images, videos, links, and Vimeo on all plans
Social sharing, mobile distribution, and SEO audit with all plans (even free)
Low-cost press release writing services available as an add-on
All plans include an SEO mass ping, social media blast, and ability to schedule distribution
What's Missing
No search engine or RSS feed distribution in free plan
Displays third-party ads
Only the first press release is free
Best For
Businesses looking for premium distribution in a free service on a one-time basis
Small businesses wanting expert press release writing along with distribution
Paid Plan Overview
$21 for 145+ placements including Google, Yahoo, Bing, and Apple News
$42 for 225+ placements and 9,000-16,000 guaranteed reach
$45 for 195+ placements including premium news and media outlets
$65 for 300+ placements, 9,000-16,000 guaranteed reach, guaranteed Google indexing, and indefinite hosting
Add-on press release writing from $10
IssueWire allows marketers to submit a press release on their site only for the first press release. Nevertheless, it is a decent free plan with embedded media options, social sharing, mobile distribution, and advanced targeting at no cost. However, its biggest restriction is that the free press release distribution service does not index on major search engines and distribute to RSS feeds—features that are present on other press release websites on this list.
There are two pricing tiers starting at $21 per press release. Paid features include extensive media distribution, newswire distribution for premium tiers, guaranteed Google index, and promotion. IssueWire's paid distribution services are known for their affordable rates for large-volume distribution. In addition, press release writing services can be purchased at a low cost—$25 for a 500-word release.
Top Alternatives to Free Press Release Distribution Services
Free press release distribution can get more exposure for your story, but free services have shortcomings. For example, they generally don't include guaranteed placements or distribution to major news sites and media outlets. For maximum exposure and publicity, it's best to use free distribution in conjunction with paid press release services. By tackling your distribution from multiple angles, you give your press release the most opportunities to earn press coverage.
Here are the best alternatives to free press release sites:
EIN Presswire: Best for affordable, mass, and targeted press release distribution. Plans start at $99.95 per release and include distribution to the Associated Press newswire (AP newswire).
eReleases: Best for reaching the largest network of U.S.-based media, from $399 per release. Professional press release writing services are also available and can be bundled with your plan.
Newswire: Best for multilayer targeting to reach niche audiences, outlets, and journalists, with plans starting at $349 per release. With Newswire, you can geo-target journalists and outlets, so your release will be distributed to media located in your desired area. In return, this makes your press release more relevant, interesting, and likely to land press coverage.
Linking News: Best for affordable, white-labeled press release distribution to make your brand look big. For just $159, you can get your press release professionally distributed—with no other branding on it—making it ideal for those wanting to build a stronger brand presence.
Paid vs Free Press Release Distribution Services Compared
| Distribution Services | Free Service | Paid Service |
| --- | --- | --- |
| Pricing | Free | $21-$499 per release |
| Distribution | Limited outlets, and some with limited publication (e.g., 90 days) | Massive reach across thousands of international, national, and regional digital and traditional outlets (TV, print, radio, digital) |
| Analytics | No performance reporting | Comprehensive analytics reports |
| Quality of Newswire | Press release publishing on low-quality sites rather than distribution to premium outlets | Direct email lists with millions of journalists and influencers and subscribing journalists who look to the newswire as a key source of stories |
| Ease of Use | ✓ | ✓ |
| Targeting | N/A | ✓ |
| Multimedia | N/A | ✓ |
| Scheduling | N/A | ✓ |
| Social Media | N/A | ✓ |
The Truth About Free Press Release Distribution Services
Free distribution platforms might get your press release into some media outlets, but its reach will be limited and may not get your news in front of potentially interested journalists or your target audience. Because of this, we recommend using an affordable press release distribution service like EIN Presswire or a service like Newswire that offers multilayered targeting, and free distribution as a supplemental resource for added reach.
Want to be sure your press release is media-ready? Before sending it to journalists or distributing it with a distribution service, double-check that it follows the industry standard guidelines on how to write a press release.
Frequently Asked Questions (FAQ)
How do you distribute press releases?
Press releases can be distributed in several different ways. You can use a distribution service to send your release to thousands of digital, print, television, and radio outlets, and directly to journalists by email. You can also distribute your news by hand-picking journalists, locating their email addresses, and emailing your story to them manually.
Finally, you can use new media for distribution by writing and posting a social media press release or running a targeted ad for your press release on social networks. Follow the step-by-step instructions on how to send a press release.
How much does paid press release distribution cost?
Paid press release distribution services costs range from around $21 to over $1,000. Your expenses can vary widely depending on the platform you use and what added features you take advantage of, like targeted placements and direct emails to journalists. However, if you have a media contact list, it's completely free to email your release directly to journalists. We recommend you send your release to your media contacts and use a distribution service for broader exposure.
Where can I get a free press release template?
You can get a free press release template here on our website. Read our step-by-step guide on how to write a press release and download our free press release template to use as you follow along step by step. It follows the press release format that journalists expect and offers tips to help you write a story worthy of additional media coverage.
Bottom Line
Free press release distribution services are often used by small businesses with little budget but a big need to get a news story out. But remember, the reach your story will get with free services will be limited, especially compared to what you get with paid distribution plans. Your story will also be hosted on a site that displays ads and press releases from other companies, which can detract from your efforts to build brand awareness and credibility.
Rather than relying on free services, ensure your story gets into the hands of the journalists most likely to want to cover your news and the audience you want to reach with a service like Newswire. Newswire guarantees mass placements and includes multilayer targeting to give your press release the exposure it deserves.