Best Restaurant Reservation Apps & Systems in 2023
Reservations are the most underappreciated but widely used tool in the restaurant industry. A restaurant reservation system lets guests snag a spot in your restaurant and allows you, as an operator, to serve the maximum number of guests. The best restaurant reservation systems include detailed customer profiles and automated messaging and help you forecast your daily business volume.
Freestanding reservation apps can integrate with multiple point-of-sale (POS) systems, or if you're in the market for a POS, you might prefer the added reporting power of a POS-built reservation system.
Based on our evaluations, the best restaurant reservation apps are:
Best Freestanding Restaurant Reservation Systems
Best POS-built Restaurant Reservation Software
Toast: Best POS-built system for server management
Rezku: Best POS-built system for waitlist management
TouchBistro: Best POS-built reservation system for small restaurants
What Is a Restaurant Reservation System?
A restaurant reservation system is a software restaurants can use to collect, organize and manage reservations. This software will often include guest information, operational tools, and data reporting on the customers visiting your restaurant.
Restaurant Reservation Systems Compared
Minimum Monthly Fee

Per Cover Charge

Contract Length

POS Integration Included In Base Plan

$249

2% per cover

Month to month

Yes

$39

Free for 30 days, then $1.50

Month to month

No

$249

No cover fee

Month to month

No

$99

Limited free covers

Month to month

No POS integration

$0

No cover fee

Month to month

No

$50

No cover fee

2 years (with POS)

Yes

$99

No cover fee

Month to month

Yes

Custom-quoted

Custom-quoted

1 year

Yes
How We Evaluated Restaurant Reservation Systems
We compared 10 of the most popular restaurant reservation systems on the market in order to guide you in which system is best for you. We looked at overall price, guest experience, operations tools, and ease of use, and, finally, we gave out an expert score based on our own experience testing out and using the software.
Using the above criteria, Tock came out on top with a score of 4.30 out of 5. Tock has all of the tools restaurants need to manage reservations and dining rooms efficiently. It has real-world practicality, which is why it is one of the most popular systems on the market.
15% of Overall Score
We considered the monthly fee for each system, and whether or not it imposes volume limits or charges extra for SMS messaging or integrations. We also looked at contract terms, free trials, and overall value.
25% of Overall Score
For this section, we considered if the system had tools for guest metrics and analytics, social media integrations, and the overall popularity of the app. Automated confirmations, two-way SMS messaging, and post-dining questionnaires were also considered.
20% of Overall Score
We looked at the software interface for guests and operators, assessing how easy it was for both user types to access key information and features. We also looked at ratings on the App Store, useful integrations, and customization options.
15% of Overall Score
Finally, we considered any standout features of each system and how the software compared against the price. We also used sites such as Capterra to see what real-world operators thought of each system. Then, we awarded points based on our personal experience interacting with the software and the company's customer support.
*Percentages of overall score
Tock: Best Overall

Pros
Point-of-sale integration included in base plan
Outstanding guest-facing features
Automated and custom two-way messaging
Comprehensive customer and staff data
Cons
Very pricey base plan
No free trial
High per cover fees
What We Like
Tock is the ultimate restaurant reservation system due to its excellent features such as in-depth reporting and analytics, smart restaurant capacity settings, waitlist management, and complete ownership of all of your guest's data. Tock is also great as you can require guests to deposit or prepay their entire meal before dining, offering you a set rate on the revenue you will make for each service.
While the price tag on Tock's monthly fee is high, it is well worth it. Tock offers a full suite of features that keep you in control of your reservations nightly. Tock tracks detailed customer data (like birth dates and dining preferences) and includes custom tags and filters so you can build detailed reports. Finally, Tock has an excellent round-the-clock support team to help you in case of any issues during a busy service. It is especially great for those with events, private dinners, or pre-set menus.
Pricing
Plus: $249/ month. 2% fee on all prepaid reservations
Pro: $749/month. No fees on all prepaid reservations
OpenTable: Best for Waitlist & Dining Room Management

Pros
Affordable monthly fee
In-depth dining room management features
Free trial
POS table statuses in real time
Cons
POS integration only available at higher price tier
Some excellent features not included in base plan
Pricier per reservation fees
What We Like
OpenTable lives up to its name with a comprehensive toolkit that allows operators to control the flow of their dining rooms with ease, great for those with large dining rooms and waitlist demand. It offers features such as table status updates, remote waitlist options for guests, and real-time estimates for guest seating. You can also pause your waitlist online and only offer it to customers when you are truly ready to serve them, avoiding congested lines at the door and frustrated guests waiting for a table that might never be ready that night. OpenTable also allows you to equip your staff with guest profiles, metrics, and shift overviews to ensure service runs smoothly.
It does offer these excellent tools in its higher-priced tier, but they are well worth it for anyone with a large dining room to manage. OpenTable allows you to get real-time data on your revenue during service when integrated with your POS, allowing you a clear financial picture any time you want it. This software also boasts a truly impressive customer service offering with over 240 languages, 24/7 support, and very short wait times.
Pricing
Basic: $39/month (free trial included). 30 days free per cover fee, then $1.50 per cover.
Core: $249/month. $1 per cover fee.
Pro: $449/month. $1 per cover fee.
Resy: Best for Customization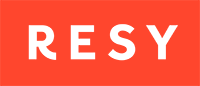 Pros
No per reservation fee
Customizable messaging, email marketing and post-visit guest surveys
Intuitive customer profiles
Great operations-facing interface
Cons
Pricey base monthly fee
POS integration not included in base plan
No free trial
What We Like
Resy holds a special place in my heart as the first reservation system I used in the industry. What Resy does well is that you can customize how you communicate with your guests. You can customize automated messages for reservation confirmation texts, day-of-confirmation texts, and waitlist messaging. Also, you can customize emails and questionnaires guests can take after their dining experience to give feedback. These may seem like small features, but controlling your voice during the first interaction with your guests can make a huge difference.
Resy also provides great customer profiles, showing past notes and the number of times visited so you can see who your regulars are and what they like. You can also share custom and available table types for regular patrons or VIPs, giving another layer of exclusivity when customers choose to dine at your restaurant. Finally, use fully customizable shared tags and notes across guests, to fully cater to each individual walking through your doors. Albeit offered at a higher price than most, Resy does these features well, which is why it is rated higher on our list. It is perfect for neighborhood favorite restaurants with lots of repeat customers or multi-unit locations looking for a quality system.
Pricing
Platform: $249/month.
Platform 360: $399/month.
Full-Stack: $899/month. (Designed for 10+ locations)
Tablein: Best for Smaller Restaurants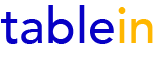 Pros
Ideal for smaller restaurant operations
Email and text notifications available in 20 languages for guests
Unlimited dining area options
Restaurant capacity and table time controls
Cons
SMS is an extra integration
No POS integration
High per reservation fees after you exceed the amount offered on base plan
What We Like
Tablein is the ideal restaurant reservation system for smaller restaurants with its attention to detail for basic reservation tools. It offers 150 reservations in its base plan—a perfect amount for restaurants with limited seats or restaurants just starting out. On top of that, you can pause your account whenever you need while also not charging extra commissions on the reservation count you pay for. When you do begin to pick up volume, the higher tier for Tablein is only a $25/month price jump, letting your business scale with a stable and non-fluctuating pricing model.
Tablein is huge for managing restaurant capacity and ensuring you do not overbook yourself. This is integral to smaller restaurants as it can impact guests, who may end up not returning if they are promised and then denied a table. Tablein offers color-coded table statuses in its dashboard, drag-and-drop reservation editing, and detailed guest information so that you know exactly who is dining with you and what they are looking for. Tablein has 5 stars on Capterra out of 20 reviews and is highly reviewed elsewhere.
Pricing
Standard: $99/month. 150 reservations are included in the plan; extra fees associated thereafter. 14-day free trial.
Premium: $124/month. Unlimited reservations and no commissions.
Eat App: Most Affordable Restaurant Reservation System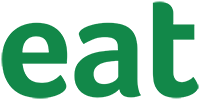 Pros
Free base plan
No reservation fees
Pre-assigned server tool
Excellent value for money
Cons
Integrations cost extra
SMS messaging only offered in paid tiers
No-show fees cost extra
What We Like
Eat App is a great software for those looking to start offering reservations. Eat App's free tier offers you 30 monthly reservations at no charge, making it ideal for very limited restaurants or those testing reservations for their establishment. The free plan comes with waitlist management, table management, guest profiles, guest tagging, post-dining surveys, shift reports, and daily reports. This free base plan offers you all the tools you need to start taking reservations and also lets you experiment with different tools to see how it impacts your business.
The great part of Eat App is any paid tier it offers is also highly affordable. Higher-priced tiers provide more reservation counts and a limited amount of SMS messaging for guests. Even Eat App's highest tier, Pro, costs less than Resy or Tock. Eat App syncs on both Apple and Android products, too, so any staff member can use it regardless of OS. Eat App is affordable and well worth the money, perfect for newer restauranteurs or just those looking to save.
Pricing
Free: $0/month. 30 reservations included.
Starter: $49/month. 300 reservations included and 100 SMS messages included.
Basic: $129/month. Unlimited reservations and 250 SMS messages are included.
Pro: $229/month. Unlimited reservations. CRM, marketing, and reports. 1,000 SMS messages included.
Toast: Best POS-built System for Server Management

Pros
Guest profiles and metrics
Two-way SMS messaging
Table and order status updates
Server rotation and cover counts
Cons
Different price tiers with different functionality
Base plan capped at 25 reservations per month
What We Like
Toast Tables is a recent add-on for Toast users. It is a reservation integration that can be added to your Toast POS for an extra fee and is meant to act as a reservation system that integrates with all of the Toast ecosystem. It includes all of the features you would expect out of a solid restaurant reservation system, including online reservation, waitlist management, server section assignments, capacity management, customer profiles, and apps on iOS or Android with two-way SMS messaging.
Toast has some great features for servers, including one where servers are rotated fairly throughout the dining room to offer the same wage-earning potential and to keep morale high. They also allow you to assign parties to the waitlist, which will then feed into the capacity of your dining room automatically. Toast Tables is a suitable and fully fleshed-out addition to any Toast POS user. Toast often shows up on our list of best restaurant pos systems.
Pricing
Toast Tables: $50/month. Phone-call only, first-come, first-serve basis. 25 reservations a month.
Toast Tables Plus: $199/month. Unlimited reservations per month taken online or over the phone.
Rezku: Best POS-built System for Waitlist Management

Pros
7-day free trial
Affordable monthly and yearly plans; month-to-month contract
In-depth waitlist management
No booking fees
Cons
iPad only
Waitlist tool is an extra cost
What We Like
Rezku offers its own reservation system that can be integrated with its iPad-based POS software. The cost is relatively low compared to others on this list, and it offers unlimited text notifications, fee-free waitlist guests, users with employee and manager permissions, and two-way confirmation texts. Rezku also provides auto-server rotation and color-coded server sections. Finally, users can cancel anytime as it has a month-to-month contract, unlike Toast or TouchBistro.
Where Rezku shines is in its waitlist management tools. The waitlist tool is an extra cost but does come with a wide range of features. You can seat guests instantly and monitor seat times and color-coded server sections to see how your staff performs during the entire shift. The waitlist module is separate from the reservation system, meaning a casual restaurant could just buy this module to manage high-volume dining periods.
Pricing
Reservations Pricing Tiers:
Monthly Plan: $99/month
Annual Plan: $89/month
7-day full free trial
Waitlist Pricing Tiers:
Monthly Plan: $79/month
Annual Plan: $69/month
7-day full free trial
TouchBistro: Best POS-built Reservation System for Small Restaurants

Pros
Guest-specific reservation notes
Google direct reservation integration
Automated confirmation and reminder messaging
Real-time wait time updates
Cons
Custom quote needed
Limited server management
What We Like
TouchBistro offers a custom-quoted reservation system with its POS software that highlights guest profiles and also some basic reservation functions. It offers two-way SMS messaging so that you can keep your guests up to date on wait times and any other questions pre-dining experience. You can also require cancellation fees on reservations to curb no-shows at your restaurant.
TouchBistro highlights heavily on customizing your guest notes. Allergens, special dietary restrictions, events, and celebrations can all be noted in the customer profile in order to provide a stellar dining experience. TouchBistro's software is basic but effective and integrates into the existing POS software you own. Reach out to TouchBistro for a quote.
Pricing
Pricing is custom-quoted
Top Features to Look for in a Restaurant Reservation System
1. Waitlist & Table Management
One of the major pain points in any restaurant is the waiting times customers face during peak periods of dining service. Long wait times lead to unhappy customers or people leaving due to impatience. A system that can manage your in-house tables and your waitlist in an organized way is paramount. A solid waitlist and table management system allows for more covers and gives guests clear expectations on when they will sit down to dine with you.
2. Guest Profiles & Metrics
Knowing your guests is the foundation of building a healthy and engaged customer base. I cannot tell you how big of a deal it is to have a small note on a particular guest and use that note during their meal to brighten their experience and showcase just how much you value them. Guest profiles highlight special events, allergens, table preferences, and much more. A system with intuitive guest details, or at least the ability to build a detailed guest database, is useful for any restauranteur.
3. Deposit or No-show Fees
Another tool you will want to consider is a cancellation fee or no-show policy, which a system will need to include this function. Lost reservations can be costly, especially with limited tables in a restaurant. This fee can recover at least some of the money you may lose or induce guests to cancel their reservations in enough time for you to rebook the table (rather than no-showing). People do not want to lose money, and cancellation and no-show fees keep more guests committed to showing up for their reservations.
4. POS Integration
You will want to ensure whichever reservation system you use can integrate with your POS system. While using a reservation system on its own is fine, when it communicates with your POS, you get a truly immersive and efficient experience. Integration creates a seamless flow of information throughout the guest experience. Keep this in mind when choosing your preferred restaurant reservation system.
Learn more about POS integration in our guide to connecting the right tools for your business.
5. Automatic Confirmations
Another useful feature to look out for is some sort of automatic confirmation and updated messaging system. When guests make their reservations, receiving confirmation and reminder messages help them accurately remember their reservation (and get excited to dine with you). Emails and texts are the common ways these messages are distributed and are very important in the customer experience. Be sure that whichever system you choose has this feature; it will save you an incredible amount of administrative time.
How Much Does Restaurant Reservation Software Cost?
Restaurant reservation systems can cost anywhere from $0–$750+ dollars a month. Some restaurant booking systems have per-reservation fees in addition to the subscription fees. These are fees charged per reservation booked through the reservation platform (typically, reservations you accept in person or over the phone are not charged or charged at a lower fee). Per-reservation fees can range from $1–$2 per reservation. If your restaurant is busy, this can add up.
The cost of a reservation system will depend on the tools you are looking for, the features offered, and the volume of reservations you need to take within a given month. A general area for these systems price-wise is between $200–$300. It is important to research not only what you are paying for but what features may or may not have been included in that price.
Bottom Line
The best restaurant reservation system should excel in functionality for both the operator and your guests. It needs to be a seamless system for customers to reserve tables while providing backend tools for operators to manage their dining rooms for the best service possible. Tock offers all of this and more and is the best system for offering reservations in your restaurant. A system literally built to offer the best experiences to both guests and operators, it excels in all features, albeit at a higher price point.