Small business fuel cards help companies manage a small number of regularly used company vehicles and provide businesses with such things as card limits, online expense tracking, cash rebates on gas, and more. We analyzed a range of small business fuel cards and came up with the top three, as well as our number one small business fuel card recommendation.
Most Small Business Credit Cards allow you to issue employee cards, set spending limits, and set spending categories while also earning rewards at higher rates than fuel cards. For example, with the Chase Ink Business CashSM Credit Card, you can earn up to 5% cash back on purchases and new card holders are eligible for a bonus up to $500. Apply online at Chase in minutes.
Small Business Fuel Card Comparison Table
*Updated: March, 2018
Common Elements of a Small Business Fuel Card
While this article dives into the differences between the best small business fuel cards we've highlighted, all three of these cards have similar elements that are common amongst many fuel cards.
Carry Forward Balance – Most small business fuel cards – including all three in this article – allow cardholders to carry a balance. Monthly minimum payments are always due, but business owners can float fuel card balances and pay any interest charges, which are typically the greater of $20 or 2.5% of the remaining card balance. In addition to interest charges, late fees are assessed if a cardholder misses a monthly payment.
Limit Purchases – Many fuel cards can limit purchases. All three of these cards allow business owners to limit purchases to gas as well as place balance limits on individual cards.
Additional Cards – Almost all fuel card accounts offer unlimited cards. A business can supply its employees with as many cards as they need. There is typically no cost associated with new cards. However, some fuel cards charge a monthly card fee for each opened card, regardless of usage. Each of the three cards in this article offer unlimited cards and don't charge for new cards.
Small business credit cards also allow you to carry forward a balance, set card limits, and issue additional employee cards. Plus, most small business credit cards have a greater rewards program. For instance, Chase Ink Business Cash℠ Credit Card the offers up to 5% cash back on purchases and a bonus of up to $500 for new card holders. Apply online at Chase in minutes.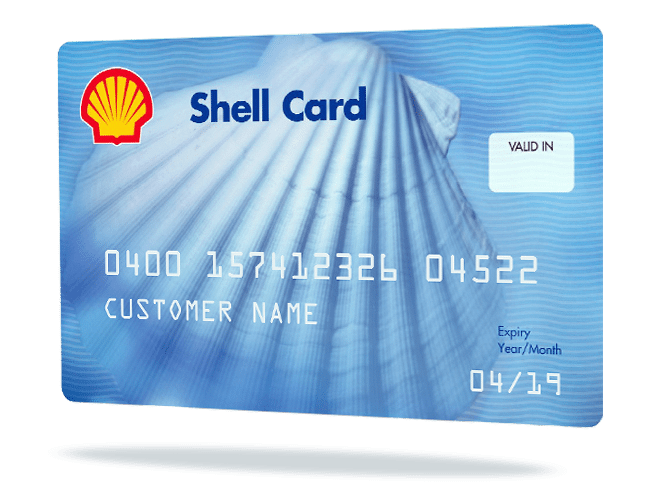 We recommend the Shell Small Business Gas Card because of its choices for liability, its qualifications for approval, and its overall network availability.
With the Shell Small Business Gas Card, liability can either be held jointly between the business and business owner or held only by the business. This is A-typical from the usual small business fuel cards that offer only joint liability. What this means is that the Shell Small Business Gas Card can protect a business owner's liability better than the 76 Universal Card and The ExxonMobil Business Fuel Card.
One of the results of this these two liability options that the Shell Small Business Gas Card offers two different ways to qualify. The ExxonMobil and 76 cards only offer one.
The first way to apply for a Shell Small Business Gas Card is through a joint application. In this case, the card issuer looks for a business owner's credit score around 650 and a "good" small business credit rating. The second way is through a business-only application where the business owner's personal credit isn't considered. In this case, a business must have a "good" business credit score, $1 million in annual revenue, and at least three years of business records.
Finally, the Shell Small Business Gas Card is our top recommendation because of the size of its participating gas stations. Shell offers roughly 14,000 national gas stations and the Shell Small Business Gas Card receives a discount at all of them. This is in contrast to ExxonMobil's 10,000 locations, and while the 76 Universal card is accepted at 90% of U.S. gas stations, only 7,600 of them offer rewards and discounts.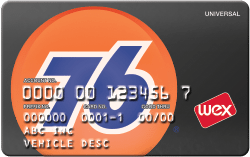 The 76 Universal Card provides the highest degree of flexibility when it comes to accepted gas stations. The card is accepted at 90% of national gas stations – roughly 45,000 – and is a great option for companies that need to fill up at a variety of locations.
Typical fuel cards only work at gas stations owned by the card's brand. For example, you can't use your Shell Gas Card at an ExxonMobil gas station, and vice versa. This is the main drawback of a fuel card and the 76 Universal Card circumvents this problem. The 76 Universal card is accepted at most Shell and ExxonMobil gas stations.
However, the rewards on the 76 Universal Card only work at 7,600 participating 76, Conoco, and Phillips 66 gas stations, giving it the smallest network of discounted locations when compared to the other two cards. This means that you can only earn – as well as use – the card's gas discounts at select locations. Discounts are based on a tiered structure of monthly gallon usage and they range from $0.00 to $0.04 per gallon.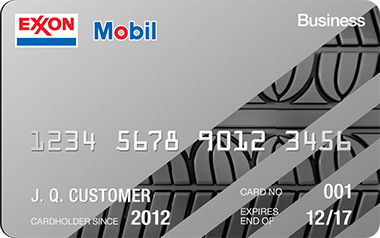 The ExxonMobil Business Fuel Card participates in the Plenti rewards program. Together with Plenti, ExxonMobil has have a rewards program based on a point system, which is unique from the Shell fuel card and 76 fuel card.
ExxonMobil Business Fuel cardholders earn one point for every gallon pumped and two points for every $1.00 spent on eligible non-fuel purchases. These purchases are limited to vehicle-related expenses, such as repairs, maintenance, and items purchased from on-site convenience stores. Shell and 76 don't reward you for non-fuel purchases.
Every 100 points with the ExxonMobil Business Fuel Card is worth $1.00 off the next fill up. So, if you expect you and your employees to make non-fuel-related purchases on your fuel card, the ExxonMobil Business Fuel Card's Plenti rewards program could save you a significant amount of money on company gas. Plenti offers a fuel finder to help cardholders find locations with these discounts and deals.
This rewards program is in stark contrast to the more typical fuel cards rewards. With the Shell Small Business Gas Card and the 76 Universal Card, for example, discounts are based only on monthly gallon usage. Non-fuel related purchases made on these cards aren't counted towards the overall fuel savings, which means you could be missing out on additional rewards.
In-Depth Review: Shell Small Business Gas Card vs ExxonMobil Business Fuel Card vs 76 Universal Card
APR
Annual percentage yield (APR) is an important component of a fuel card because it dictates the fees associated with any late payments. The average APR for fuel cards is 23 percent.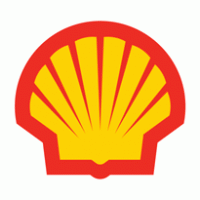 Monthly Recurring Fees
The majority of small business fuel cards don't carry any recurring fees. There are a few fuel cards that assess a small, per card monthly fee, and a few others charge either a one-time setup fee per account, or a one-time new card fee per card. This differs from fleet cards, which have monthly fees ranging from $0.00 to $10.00. For more information, read our article on fleet cards and how they relate to small business fuel cards.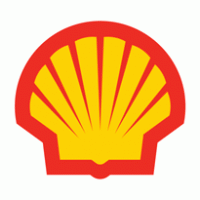 Liability
Personal liability is on the mind of every business owner. With fuel cards, it's typical to see joint liability, where the business and the business owner are liable for all cards on the corporate account. This includes responsibilities for the payment of card balances and any late fees or delinquent payments. A few fuel cards, however, offer the option of company-only liability, where the business owner's personal liability is protected from all fuel card activity.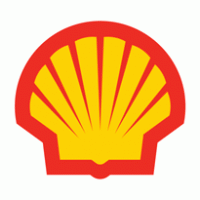 Network Availability
Fuel cards typically work at participating locations only. The Shell Small Business Gas Card, for example, can only be used at Shell gas stations and service stations. This makes the size of a fuel card's network very important. The more locations a brand has available the better the opportunities are to use its fuel card and take advantage of the savings.
Some fuel cards are unique, however, in that they're accepted at a large number of gas station brands but only a few of those brands accept the cards' discounts and rewards. It's important, therefore, to check on the size, locations, and the associated terms of a fuel card's usage prior to applying. Fuel card providers make available their own online mapping tools that help you actually see each provider's network of locations in real time. Many of them also have mobile apps for on the road convenience.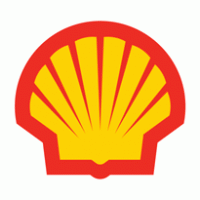 Discounts and Rewards
One of the major benefits of a fuel card is that it offers gas discounts or rewards on the number of gallons you purchase a month. Many of the available small business fuel cards offer an automatic cash discount on a gallon of gas. Some fuel cards structure their rewards programs to offer points in return for both dollars spent as well as gallons pumped. Points can then be redeemed for cash discounts on future gas purchases.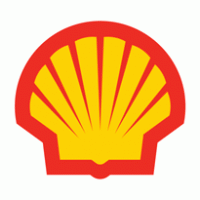 Qualifications
Small business fuel cards have strict requirements when it comes to account qualifications. Just like other small business credit cards, fuel cards generally require a joint application for qualification. These online applications will ask for both a business's tax ID number as well as a business owner's social security number. Both the company and the owner's credits are checked for qualification.
Small business fuel cards look for a personal credit score around 650+ and "good" business credit, as rated by an established credit rating agency. Check out our article on business credit for more information. Some small business fuel cards allow a business to qualify without asking for the owner's personal credit history. Businesses usually have to meet certain criteria in order for this to be the case.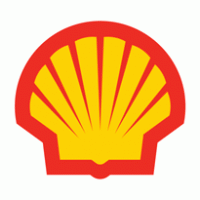 Reporting and Control
Small business fuel cards provide businesses with various reporting and analytics capabilities. A business owner or fleet manager can access a central online dashboard that contains information on card usage. Typical things that a fuel card tracks include card IDs, itemized fuel purchase reports, itemized non-ful purchase reports, and more. The dashboard can also limit access to various cards, if desired. For example, fuel cards can limit purchases to fuel only as well as set spending limits on a per-card basis.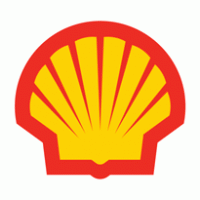 Bottom Line
Our overall recommendation for small business fuel cards is the Shell Small Business Gas Card. It's the best card on this list when it comes to liability, qualification, and discounted locations. The 76 Universal Card is great for flexibility. It's accepted at 45,000 gas stations nationally. However, only 7,600 gas stations offer discounts with the card. The ExxonMobil Business Fuel Card offers the most unique rewards program and is the best if you expect to make significant non-fuel purchases at convenience stores or on the maintenance and repair of your company vehicles. The card is accepted at 10,000 national locations.
For many small businesses, it may make more sense to go with a business credit card that offers rewards on all purchases, not just those that are fuel or vehicle related. The Chase Ink Business CashSM card offers great cash-back rewards. You can issue employee cards at no additional cost and set spending limits for each card, allowing you to manage both fuel and non-fuel employee spending.