Buddy Punch Review: Is It the Right Time Tracking Software for Your Business?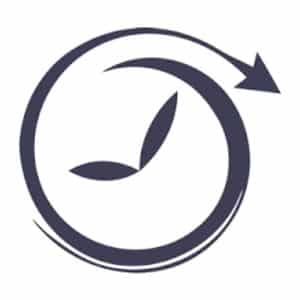 Buddy Punch is a cloud-based time tracking software designed to streamline how you monitor employee time and attendance. It features an online time clock with apps that work on web browsers and mobile devices. In addition to capturing actual hours worked, Buddy Punch offers scheduling, paid time-off (PTO) management, and GPS tracking tools. While it doesn't have a free plan, its paid tiers are affordably priced with fees that start at $29.99 per month for up to four active employees.
What We Recommend Buddy Punch For
Buddy Punch earned a spot on our list of the best time tracking software. It received a perfect score in employee time tracking given its robust controls and efficient tools that make monitoring time easy for both employees and managers. It also earned high marks in ease of use and pricing but posted low ratings in billable hours and job labor costing features—mainly because it can't generate invoices based on tracked time and doesn't have reports for comparing budgets versus actual time/labor cost data.
In short, we recommend Buddy Punch for:
Businesses dealing with time theft and buddy punching: Aside from geofencing and geolocation tracking, Buddy Punch has IP address and device locks, including a "locations" feature that allow you to select where employees can clock in/out from.
Companies needing to prevent overtime charges: It also has a punch limiting option in which you can specify either the exact clock-in/out times per staff or the number of minutes that employees can punch in/out before and after their shift (if without overtime).
Multilocation companies looking to track time by business location: With its "locations" feature, you can create and add business site/location options in Buddy Punch. This enables employees who are clocking in to select the location where they're authorized and scheduled to work at for the day. You can then generate custom reports that show the employees' actual hours worked per business site.
Employers with multiple departments, (i.e., administrative employees, factory workers, and those in the field) that need multiple time clock options with secure punch-ins/outs: Buddy Punch's time tracking apps can turn computers and mobile iOS/Android devices into online time clocks—provided an internet connection is available—great for employees working on a computer in the office and those in the field. It even has a time clock kiosk feature in case you prefer to use only one device to capture employee attendance. Plus, it offers multiple clock-in/out options that include PIN code, QR code, facial recognition scans, and username with password time entries.
When Buddy Punch Would Not Be a Good Fit
If you need a budget-friendly way to track time for unlimited projects, then check out Clockify, which offers online timers that you can easily start and stop as you work on tasks. Best of all, its time tracking tools are free to use and even come with unlimited projects and user seats. You do have to pay extra if you want additional features, such as invoicing, time sheet approvals, alerts, and GPS tracking. However, its upgrade packages are reasonably priced with monthly fees that start at $4.99 per user.
If you're looking for free time tracking, expensing, and invoicing tools, then Harvest is your best choice especially if you're still building your client base and manage only a handful of projects. It lets you track expenses, capture time spent on projects, and generate invoices based on billable hours for free—provided you only need two active project slots and one user seat. Should you require unlimited projects and users, then you can consider upgrading to Harvest's paid plan that costs $12 per user monthly.
If you want a lower-cost standalone time and attendance solution, then Deputy is a great alternative. Compared to Buddy Punch's time and attendance package (wherein monthly fees start at $29.99 for up to four active users), it offers its time tracking module for only $2.50 per user, per month. While it requires a minimum monthly spend of $10, Deputy is more cost-effective than Buddy Punch—especially if you have a large team. For example, tracking time for 24 employees with Deputy will cost $60 per month (computed as $2.50 x 24 = $60), while Buddy Punch's pricing for 20 to 24 active employees is $79.99 per month. The former is significantly cheaper than the latter, plus you get similar time tracking tools.
Buddy Punch Overview
PROS

CONS

Is simple to learn and use
Lacks client billing functionalities
Has a standalone time tracking solution that's affordably priced
No online timer for easy tracking of billable hours
Has multiple clock-in/out options; supports PIN code, facial recognition, QR code, and username with password time entries
Phone support unavailable
Buddy Punch Pricing
Buddy Punch's pricing is based on the number of active employees you have and whether you need both its time tracking and scheduling solutions. It offers three plans, and the main differences among them include access to its application programming interface (API), single sign on (SSO), and scheduling tools.
Time and Attendance

Time and Attendance + Scheduling

Enterprise

Pricing For Up to 4 Active Employees

($/Month)

Starts at $29.99; $25.99 if billed annually

Starts at $39.99; $35.99 if billed annually

Starts at $49.99; $45.99 if billed annually

Unlimited Administrators

✔

✔

✔

Time, Job, and PTO Tracking

✔

✔

✔

Mobile Apps with GPS

✔

✔

✔

Timecard Approvals

✔

✔

✔

Alerts and Reminders

✔

✔

✔

Integration Options

✔

✔

✔

Drag-and-Drop Scheduler

N/A

✔

✔

API and SSO Access

N/A

N/A

✔
Buddy Punch also offers customized pricing for those who have 200 and more employees. It doesn't charge setup or termination fees in case you decide to cancel your subscription. If you exceed your plan's user seat limits, you can upgrade to a higher option at any time and Buddy Punch will prorate your monthly fee.
If you want to learn more about its features, you can sign up for Buddy Punch's 14-day free trial. You won't be required to provide credit card details, plus you are granted access to all of its time tracking and scheduling tools.
Buddy Punch Features
While Buddy Punch offers multiple time clock options to help you efficiently capture employee attendance, it also has a wide range of solutions that can make staff scheduling easy for shift planners and/or supervisors. Let's take a look at some of its essential features.
Online Time Clocks
In addition to mobile apps that work on iOS/Android tablets and smartphones, you and your employees can access Buddy Punch's time clock on computers or laptops via any web browser (although Buddy Punch's recommended browser is Google Chrome). You can even turn a computer, tablet, or smartphone into a centralized time clock by activating Buddy Punch's kiosk function.
Note that all of its online time clocks require an internet connection—as it doesn't have an offline mode like similar providers (like its competitors Homebase and Deputy). Further, its webcam feature that captures facial recognition scans of clocking in employees works only on Android devices and Windows and Mac computers—provided the Google Chrome web browser is being used and the device has either a webcam or built-in camera.
---
Flexible Clock-in/out Options
You can enable your Buddy Punch time clocks to accept employee punch-ins/outs either through QR codes, facial recognition, a four-digit PIN code, or a username with password.
For QR codes, Buddy Punch can generate and print unique codes for your staff. However, this clock-in/out type is available only if you access Buddy Punch through the Google Chrome web browser. Additionally, your device needs to have a camera installed that can scan QR codes.
Aside from these four options, you can capture your employees' attendance via SMS. This is great for field staff who have an unstable internet connection and need to clock-in/out. Instead of logging in through Buddy Punch, employees can simply send text messages to a specified number to punch in/out. This functionality is made possible through its integration with Zapier in which you select an SMS message app (like ClickSend SMS) that you can connect Buddy Punch to. You may have to pay SMS messaging fees, though, depending on the provider selected.
---
Time Tracking Controls
Buddy Punch has a robust selection of time tracking controls to help you monitor how and where employees are clocking in and out. It has geofencing, geolocation tracking, and IP address and device locks, including a punch limiting functionality that allows you to limit the time transactions to scheduled shifts and the exact times per day.
If you have multiple job sites and business offices, you can use its "locations" feature to add all of your business/job site addresses into Buddy Punch. You can even specify the locations that employees can select when clocking in.
Further, supervisors and/or managers can be assigned specific employees. This enables them to view their staff's online time cards, approve requests, edit time information, and run reports. Buddy Punch will even send automatic notifications about clock-in/out transactions, time card changes, PTO requests, and when employees are nearing overtime.
---
Duration Entries
This is ideal for employers who want to track the number of work hours that salaried employees spend on clients. Unlike Buddy Punch's online time clocks, your salaried employees are granted access to an online time card where they can manually input the location, department code, and time duration on a daily basis. These duration entries can also be submitted to managers for approval.
---
Job Tracking
Buddy Punch refers to job codes as department codes, and assigning these to employees can help you track the number of hours that they spent working on specific tasks or jobs. Its time clocks even allow your staff to switch jobs within a work day by clocking in/out using different job codes. In case employees mistakenly choose the wrong location and/or job code, managers can directly edit these from their online time cards. Buddy Punch's revision history feature will keep track of all the changes made.
---
PTO Management
You can use Buddy Punch to track all types of PTO—from vacation and sick days to personal leave and holidays. It also has an accruals feature that lets you create custom rules for when each PTO's balance can be added to and used.
Your staff can manually enter PTO requests directly on their online time cards, and you can opt to have these go through an online approval process. However, you can also choose to have your employees simply add their PTO details without needing approval.
---
Automatic Calculations
Managing breaks and overtime is easy with Buddy Punch's automatic breaks and overtime calculations. With its automatic breaks feature, you can set up break rules and specify the hours employees need to work before it will automatically deduct the applicable break times from your workers' time cards.
On the other hand, its overtime calculations allow you to choose how Buddy Punch should compute overtime hours. You can even set up each employee to have a different overtime type. In addition to its preloaded overtime types that include California overtime, 38 hour work weeks, 40 hour work weeks, and 44 hour work weeks, you can ask Buddy Punch to help you create a custom one for you.
---
Employee Scheduling
You are granted access to a drag-and-drop scheduler that lets you create, edit, assign, and share work shifts with employees. Buddy Punch's scheduler even works on mobile devices, allowing you to easily manage employee scheduling while on the go. In addition to specifying the exact time range, you can add specific locations, positions, and job codes to employee shifts.
Buddy Punch also has an automatic punch out feature that automatically clock-outs employees when their schedules end. This is great for employers whose staff keep forgetting to punch out or if they simply want to ensure that all of their workers clock out at the end of their shifts.
---
Reporting Tools
Buddy Punch has over 10 types of reports to help you monitor PTO, time cards, schedules, clock-in/out activities, and daily work hours by location, position, and job. It also has a "Deleted Time Report" that captures all time entries that have been deleted and by whom. If you need a report that you can send to your pay provider to process employee payments, you can run Buddy Punch's "Payroll Export" report as it contains all of your employees' total work hours, hours by earning type (such as regular hours and overtime hours), and PTO information.
It even allows you to generate custom reports by selecting fields and data ranges that you need. And, Buddy Punch's reports can be exported into different formats that include CSV, Excel, and PDF.
---
Third-Party Software Integrations
Aside from its API access that lets you create a connection between Buddy Punch and your selected software, it integrates with several third-party solutions in which most are payroll software and accounting systems. Here are some of its integration partners.
QuickBooks
ADP
Gusto
Paychex
Paylocity
PayPlus
SurePayroll
Workday
Zapier
---
Buddy Punch Ease of Use
Intuitive interface
User-friendly controls
Automatic breaks and overtime calculations
Knowledge base with extensive how-to guides
Unlimited live chat and email support
Overall, Buddy Punch is a user-friendly time tracking and scheduling software that has a straightforward interface with online tools that are easy to learn and use. In addition, Buddy Punch has robust control settings and automated features that make time tracking and schedule a breeze for users. If you need help on how to use its functionalities, Buddy Punch has an extensive knowledge base with how-to articles that tackle everything—from FAQs and step-by-step instructions to video tutorials and tips on how to manage employee time.
However, it doesn't offer phone support. You can also send your inquiries through email or start a chat with its support team either through its website or directly from the app.
Top Buddy Punch Alternatives
| | | |
| --- | --- | --- |
| Best for: Restaurants and retail shops with one location wanting free time tracking and scheduling software | Best for: Businesses looking for a low-cost time and attendance solution | Best for: QuickBooks users who want to track billable hours and employee attendance of hourly staff |
| Monthly fees from: $19.95 per location but has free plan | Monthly fees from: $2.50 per employee for its standalone time tracking solution | Monthly fees from: $20 plus $8 per employee |
| | | |
If you're not sure Buddy Punch is right for you, see how it compares with our top time tracking software.
What Users Think About Buddy Punch
Many users who left Buddy Punch reviews online raved about its good customer support, intuitive interface, and user-friendly tools. Several even commented that it makes time tracking and scheduling less stressful for them. They also appreciate its GPS tracking tool, facial recognition scans, and capability to control what employees can do when clocking in/out.
Some reviewers, on the other hand, dislike that you can't use its online time clocks if you don't have internet service. They also shared that its mobile apps can be a bit glitchy at times. Others wished for more robust geofencing restrictions and customization options.
At the time of publication, Buddy Punch reviews earned the following scores on popular user review sites:
These are some of the trends that I noticed when reading through its reviews:
| Users Like | Users Don't Like |
| --- | --- |
| Easy to use | Lacks an offline mode |
| Tracks time well | Customization options and geofencing restrictions aren't robust |
| Good customer support | Occasional mobile app glitches |
Bottom Line
If you're looking for a time tracking software that's reasonably priced and comes with robust control settings, then Buddy Punch is a good choice. It lets you specify the location, IP address, device, and the exact times that employees can clock-in/out. It even calculates overtime hours and track breaks automatically. Plus, it offers solid scheduling and PTO management tools to help make monitoring employee attendance easier for users.
If you want to learn more about its functionalities, then sign up for Buddy Punch's 14-day free trial—no credit card required.