Buildium Review: Is It Right for Your Real Estate Business?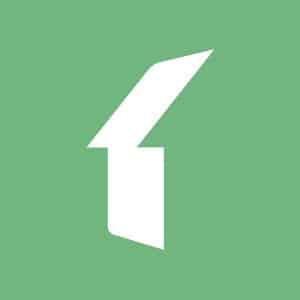 What We Recommend Buildium For
Buildium is recommended for running day-to-day property management operations and eliminating the need for third-party vendor technologies. A built-in accounting platform contains all the real estate accounting software functionality needed to receive and make payments to and from your bank account and produce financial reports.
Leasing tools streamline the rental process from application to approval. Once approved, the software has features to coordinate move-ins, automate and manage maintenance requests, and provides dedicated portals for tenants and building owners.
Who Buildium Is Good For
Property managers with the desire to become a paperless office: Buildium's features minimize the need for physical paper printouts with online applications, electronic signature gathering, paperless rent receipts, and cloud storage for documents. This reduces the cost of supplies as well as the need for staff to distribute and track manual paperwork, act as an intermediary between residents and vendors, or provide printed rent receipts.
Property management staff managing maintenance requests and vendors: With Buildium, any incoming maintenance request from a resident can automatically be assigned to a vendor for completion. This reduces the need to manually process the request and communicate with the vendor and expedites the process, especially for requests that come in after hours. Vendors can also be paid through the platform upon task completion.
Property managers or associations that want to foster community: The resident directory and community board in the Buildium portals for community associations enables residents to connect with one another. Student housing tools have text messaging options to allow property managers to connect with students about community events for engagement. Find out more about why Buildium made our list of the best property management software.
Buildium Is Not a Good Fit For
Property managers with fewer than 100 units under management: Buildium pricing is based on the number of units under management. The essential plan is recommended for 150 units or less. However, it also comes with add-on charges for items like connecting your bank account, property inspections, and electronic funds transfer (EFT) transactions. Therefore, depending on your portfolio, you may get more benefit from property management software like TenantCloud.
Commercial property management: Commercial units and retail spaces have different application processes, paperwork, maintenance, and other needs than residential rental units, and customizations for commercial management aren't available in Buildium. Companies looking for a commercial property management tool should consider Appfolio, which can handle a variety of property types.
Property management of condos or co-ops: Although Buildium has tools to assist with community associations, features specific to rental properties, such as tenant applications or rental insurance, are not necessarily needed for condo or co-op buildings. In this case, it would be more cost effective and efficient to use a community association-specific platform like Tops.
Buildium Overview
PROS

CONS

Residents have a dedicated, branded website
Limited listing marketing tools
Rent payments can be automated and recurring to minimize late payments and collections activities
Premium plan requires annual contract
Ability to communicate with tenants directly through platform with pre-set templates
No dedicated customer relationship management (CRM) tools for lead management
Integrations with bank for financial visibility
Additional fees if you want onboarding support
Automatic monthly reconciliation following generally accepted accounting principles
Portfolio performance and analytics only available to Growth and Premium plan subscribers
Buildium Pricing
The pricing structure for Buildium is divided into three categories. The Essential plan is for 150 units or less, the Growth plan's added features are ideal for those managing more than 150 units, and the Premium plan has an open API that enables companies to share data outside of the application when applicable with necessary vendors.
Standard features included with every Buildium plan include accounting and maintenance tools, task management with vendors, a building violations log, a communication platform for residents and board members, and online portals for owners and residents. Here's what you'll find included in the three plan tiers:
Plans

Essential

Growth

Premium

Who Plan Is Best For

Property management companies with 150 units or less

Property management companies with 150+ units, and those needing frequent property inspections

Large property management companies that need business analytics and insights

Monthly Pricing

($/User/Month)

Starting at $50.00

Starting at $160.00

Starting at $460.00

Accounting Software

✓

✓

✓

Marketing Website

✓

✓

✓

Maintenance Request Solution

✓

✓

✓

Tasks Management

✓

✓

✓

Online Portals: Owner and Resident

✓

✓

✓

Resident and Board Communications

✓

✓

✓

Standard Reporting

✓

✓

✓

Ticketing Support

✓

✓

✓

Live Phone Support

✕

✓

✓

Property Inspections

✕

✓

✓

Dedicated Growth Consultant for New Client Leads

✕

✕

✓

Open API

✕

✕

✓
Buildium Add-ons
Not all add-ons are essential for a successful real estate business, and there may be more cost-effective solutions that eliminate the need to add to your monthly costs. Before deciding on which add-ons to include in your Essentials plan, consider taking a look at the next available plan, as Buildium may include some of these features with them:
New client leads, powered by All Property Management: Allows property management companies to get real estate leads consisting of interested property owners and boards seeking property management services.
Tenant screening: The Essential plan has basic tenant screening available, whereas the Growth and Premium plan offers both basic and premium screening. Basic screening does not require accreditation and performs soft credit checks for $15 per screening. The premium tenant screening requires hard credit checks and generates a report in minutes for $18 per screening.
Onboarding: This support add-on is available for Growth and Premium plans only. A dedicated team assists with importing your existing data into the Buildium platform and provides training.
Online payments: To accept online payments from residents or pay your vendors electronically through Buildium, you must pay the EFT transaction charges. Charges vary by plan and whether or not you want to accept credit card payments.
Bank account setup fees: Attaching your bank account to the Buildium accounting system allows transactions to be collected in your accounting ledger for automatic reconciliation, payments, and deposits. Setting up your bank with the Essential plan is $99.00 per account, but Premium and Growth plan subscribers receive five free bank account integrations.
Renters insurance: You may offer residents renter insurance starting at $12 per month.
1099 e-filing: At the end of each calendar year, you'll have to process 1099s for your vendors. The platform can generate 1099s at the rate of $25 per batch and $3 per form.
Showings coordinator: Starting at $30 per month, you can automate the rental unit showing process with a virtual coordinator that collects prequalification information, schedules showing appointments, and coordinates follow-ups.
Remote check printing: Buildium can print and mail checks on your behalf. There is a $30.00 setup fee and 80 cents per check cost.
EZMail: Buildium will print and mail property-related documents for you for 80 cents per single-page mailing and 15 cents per additional page.
Essential Plan
The Essential plan has the basic tools required to manage up to 150 units. The plan comes with a free Buildium-hosted website to market your property management services as well as your properties' vacancies with easy customization. This plan has access to the ticket support solution to communicate with the support team via email only. Electronic signature gathering is available for $5 per e-signature and reduces the need for printed forms or obtaining physical signatures.
The accounting software streamlines bookkeeping and maintains accuracy by calculating expenses along with automating monthly bank reconciliations. Standard accounting reports are available which include a balance sheet, profit and loss (P&L) statement, cash flow statements, general ledgers, and more.
The maintenance tools allow residents to request maintenance services online and then automatically assigns tasks to your vendors. You can even pay vendors for their services directly through the maintenance solution. Plus, building violations can be logged, tracked, and recorded in the Essential plan.
Property managers can add, log, and respond to assigned tasks with their internal team, and a mobile app enables team members to perform property management activities on the go. Additionally, available online portals for residents, board members, and building owners allow access to related reports and pertinent information.
Growth Plan
The Growth plan includes everything included in the Essential plan, but you'll also have access to live phone support during operating hours. Property inspections are also included at no extra cost as are unlimited e-signatures. Performance analytics will give you information on your resident's activities within the online residence center. Analytics showcase how many residents have adopted ePay, your leasing performance, and company revenue information.
Premium Plan
In the Premium plan, the property manager enjoys all the features in the Essential and Growth plans, and also receives business analytics and insights to understand how their business is performing and compare it to industry benchmarks. Set up business goals and see an overview of your revenue streams. This plan also provides an open API to connect your Buildium account to other platforms that specialize in accounting and lead tracking, like QuickBooks or your real estate CRM.
Support within the Premium plan is increased to include priority support from the Buildium team and a dedicated growth consultant to assist with tools and coaching to help you grow your business. Buildium rewards are also available for those who use the product. For example, you get 15% off the cost of your annual software subscription when 30% of your active units use credit card payments or utilize the available renters' insurance.
Buildium Features
Buildium's features streamline day-to-day property management activities and integrate all major accounting and leasing functions into one platform. There are tools that create lines of communication between residents, vendors, and property owners, all while giving the property manager a comprehensive overview. It also has features that reduce tension by providing information to residents via a dedicated portal, the ability to pay online, and automating rent payments to reduce the need for collections.
General Features
Tenant communication
Financial organization
Expense tracking
Maintenance and work requests
Streamlined application processes
The general features available on Buildium make it a comprehensive solution for property management companies. It provides portfolio organization as well as automation with regards to tenant communication, building finances, and maintenance work orders. Its overall objective is to eliminate the pain points associated with managing multiple units while providing day-to-day accuracy of information to all parties involved.
Let's take a closer look at some of the key and niche features the Buildium platform offers below:
Accounting Software
Property-specific accounting
Overall company accounting
Financial reporting
Automatic payments
The accounting solution integrated into Buildium allows property managers to manage both property and company accounting. The property accounting solution tracks transactions relating to a specific property. This includes recording payments from tenants and allowing managers to collect necessary fees and deposits or issue refunds as needed.
Managers can also pay vendors for maintenance requests directly through the system. Automatic reconciliation saves time and effort by recording every check and transaction associated with the building.
Buildium's accounting software can also be used to manage the property management company's accounting. It tracks company expenses and income, and provides an accurate snapshot of bills, incoming rent, and security deposits. Financial reporting tools generate reports for cash flow, balance sheets, income statements, and more. The ability to track all transactions for your business in one place is more efficient and allows you to make better-informed decisions.
---
Online Payments
Cut payment processing fees
Automatic deposits
Set recurring payments
Online payments speed up the process of collecting tenants' payments and cut payment processing times by up to 70%. Residents can connect their bank account or credit card in the resident portal to set up automatically recurring payments. Recurring payments help to ensure payments are not missed and are on time.
The money is transferred automatically, reducing the need to make manual deposits and visits to the bank. Accepting online payments also allows property managers to collect rental application fees. These fees help offset tenant screening charges and become a source of additional income for property managers.
---
Rental Listing Syndications
---
Rental Applications
Apply for units online
Customizable applications
Collect application fees online
Screen potential tenants
Online rental applications save time and the hassle of physical paperwork, and allow interested parties to apply from anywhere. Plus, the building application is fully customizable. Edit the application as needed based on required information from the building owner and showcase building branding on the application to reinforce marketing efforts.
Application fees are automatically processed through the form, and Buildium provides an overview of application status through an applicant dashboard. Following the application, if purchased as an add-on, you can screen tenants directly within the platform.
---
Document Storage
Unlimited document storage
Document organization
Share documents
Within the Buildium platform, you can store an unlimited number of documents. Some documents that should be stored within the platform are leases, amendments, insurance policies, floor plans, unit photos, and meeting minutes.
Having the ability to store important documents is essential when you need to refer to documents such as applications, leases, and renewals, or for easy sharing with building owners. Additionally, having documents uploaded into the system enables you to search within the resident profiles by name, phone number, or property to find documents pertaining to them.
---
Maintenance Request Tracking
Integrates with accounting solution
Tenants make maintenance requests online
Schedule work requests
Automatic alerts
Through the Buildium platform, tenants are able to quickly make maintenance requests online, eliminating paperwork and increasing response time. Along with the maintenance requests, residents or owners can submit videos, photos, and documents pertaining to their requests. Vendors can also document completed work with photos and videos within the platform.
Vendors and managers can receive maintenance request alerts on their phone, tablet, or desktop. Certain maintenance requests will be ongoing for a building and can be scheduled to recur directly through the platform. This feature is integrated with the accounting solution, allowing you to pay your vendors directly through the platform for completed work.
---
Ease of Use
With the available onboarding and support options from Buildium, launching the system to manage a portfolio of buildings is streamlined—especially with the Growth and Premium plans. The Buildium team will import all your data to assist you in migrating to the new system. There are also multiple customer support options to assist as issues or questions arise.
Even with the Essential plan, there is self-guided training available through Buildium Academy to help you get up and running fast. Whether it's making changes to the professional website or rental application, the Buildium system is built to allow easy customization.
Buildium Alternatives
Best For: Affordability for a small team

Best For: Landlords building their portfolio

Best For: Management companies with larger portfolios

Starting Price: Free

Starting Price: Free

Starting Price: $250/mo

Key Features:

Available listings website
Premium leads matching tenants to available units
Templates according to state-specific laws

Key Features:

Affordability
Renter profile and history available
Tenant screening at no cost to property manager

Key Features:

Manage multiple property types
Residential surveys
Staffing and training features
Buildium Reviews: What Users Think
Buildium reviews show that clients appreciate the support received when contacting them for assistance. The organization of the platform outperformed past solutions for some clients, and the insights provided with a dedicated portal garner confidence from building owners. One client said the automations helped them save time and money. Another client emphasized it was a robust platform that includes every feature for all aspects of property management.
Less positive Buildium reviews reveal that one client found it difficult to set up the late fee charge and thought the settings for late fees were too limited. Another Buildium review said the learning curve was too long, and a client who is an accountant found some of the financial reports frustrating. For accounting-specific platforms that may provide greater financial visibility, check out this list of the best small business accounting software.
Bottom Line
Having a comprehensive property management solution adds value to any building and portfolio. Features like online payment options and a dedicated resident portal help decrease unit turnover and keep building owners and investors happy. Buildium provides all parties involved access to real-time information, streamlining communication to save property managers time and money in the long run.