Rental Property Maintenance Checklist [+ Free Checklist Download]
Landlords use a rental property maintenance checklist to maintain their rental properties. They need to know what is involved in routine, seasonal, and preventative maintenance, schedule and perform tasks, and outsource to vendors what they're unable to do themselves. A rental property maintenance checklist helps to streamline this process.
Free Rental Property Maintenance Checklist
Our free rental property maintenance checklist can be downloaded in PDF or Microsoft Word formats and helps landlords organize weekly, monthly, quarterly, annual, and seasonal rental property maintenance tasks. The checklist is organized by these timeframes to help landlords schedule their maintenance across the year.
You can find our rental property maintenance checklist downloads here:
Avail is an online property management software that helps landlords organize and track maintenance tasks and communicate with tenants and vendors. With in-app instant messaging, photos of the issues, and suggested contractors, Avail makes maintenance easy. You can register online in minutes and get started for free.
Rental Property Maintenance Checklist
The rental property maintenance checklist makes sure that landlords are covering their routine and preventative maintenance duties before they turn into emergency issues and costly repairs. It also saves time through scheduling maintenance duties with vendors in advance. Performing and tracking routine rental property maintenance decreases tenant turnover and helps landlords when disputes arise over who is responsible for damage to units.

Rental Property Maintenance Planning
When you buy a rental, you have to make sure it stays maintained, complies with local laws, is livable, and doesn't fall into disrepair. This means scheduling maintenance tasks that are handled at regular intervals.
Before you jump into maintaining your rental property, do some planning. Think about what tasks you may want to do yourself and which you should turn over to a pro. Consider how far you live from your rentals and if you have the tools and equipment to DIY. Weigh the cost of outsourcing against your time, financial resources, and abilities.
Decide Who Manages Maintenance Tasks
When planning your rental property maintenance, you'll need to decide who is responsible for managing various maintenance tasks. Will you outsource to a property management company or do it yourself? In either case, you can use the checklist to track and manage progress on your rentals. If you decide to hire a property management company, you can use the checklist for further discussion on repair and maintenance expectations and costs.
Choose Vendors
If you plan to manage rental property maintenance, you'll need to determine which tasks you can tackle yourself and which will require you to hire a pro. Typically, any type of maintenance that requires a license, you'll want to outsource. You may also want to outsource tasks you don't have time to do. If you live a long distance from your rental property, you'll also need a directory of service providers you can contact in an emergency.
Some maintenance tasks you should outsource include:
Cleaning and tuning heating systems
Natural gas line and equipment testing
Central air inspections
Tree work beyond simple pruning
Septic system clean-out
Winterizing a vacation rental
Annual inspections by local building inspectors
Deferred maintenance and repairs beyond your abilities
Some maintenance tasks you can do yourself include:
Lawn and garden care
Cleaning
Changing light bulbs in common areas
Changing batteries in smoke and carbon monoxide detectors
Installing storm windows in cold weather
Installing screens in warm weather
This sample shows some of the things landlords should outsource and can do themselves. The rental property maintenance checklist is designed to help you determine which tasks you may want to do yourself. In addition to these, it's a good idea to review local building codes. If your rental property is in a managed subdivision or condominium complex, review the operating agreements and bylaws to determine any maintenance tasks you're not allowed to complete yourself.
Start a Repair Reserves Fund
If you hire a property manager, they may require you to provide funds as repair reserves. Repair reserves are monies collected from landlords by property management companies to pay for repairs. If you plan to DIY, it's still a good practice to put money aside from rental income for repairs. You can estimate repair costs by looking at your receipts and maintenance records from previous years, or use one of the formulas landlords use to estimate repairs.
Some formulas landlords use to estimate repairs for building reserves are:
1% rule: Maintenance costs about 1% of the property value per year
50% rule: Maintenance and repairs are equal to 50% of your total operating costs
5x rule: Maintenance costs average 1.5x monthly rental income
Square foot formula: Maintenance will cost about $1 per square foot per year
Weekly Routine Maintenance
To keep your rental property in great shape, you'll need to perform a variety of weekly maintenance tasks. These include lawn and garden care during summer months, trash removal, and cleaning common areas such as hallways, laundry rooms, and stairwells. The rental property maintenance checklist includes typical weekly chores most landlords perform. It also includes some blank lines with check boxes for you to add chores not on the checklist.
Clean Common Areas
Common areas in a rental property are shared areas like entryways and hallways.
Start by dusting cobwebs, picking up any trash, circulars, or flyers, dusting and spot cleaning fingerprints on walls, bannisters, windows, and doors. Next, vacuum or sweep and mop floors. Repeat on each floor. If you have an indoor recycling area, tidy it, and wash or wipe as needed. Common laundry area surfaces should be disinfected, lint traps cleaned, and trash emptied. Replenish soap vending machines and remove coins from machine coin boxes.
Before you begin, make sure you have adequate cleaning supplies such as mops, buckets, brooms, rags, a vacuum cleaner, dusters, trash bags, and cleaning products. Some landlords keep these in locked storage at the rental property in a shed, storage closet, garage, or basement. Check supply levels weekly, replenishing as needed. Have a plan of attack. Generally, start from the upper floors and work your way down. Make any obvious repairs.
Weekly Exterior Maintenance
When you're finished inside, you can move to the outside. Again, you'll want to have the equipment and tools you'll need for your weekly exterior maintenance readily available. If you have an available space, you can store your equipment on-site in a locked area.
Some outdoor equipment and tools include:
Rakes
Snow shovels
A lawnmower
Weed whacker
Hedge clippers
A garden hose
Window cleaner
Heavy-duty trash bags
Sturdy broom for sweeping walkways, decks, steps, and driveways
Start by walking your property with a trash bag. Pick up trash, inspect recycling areas, and secure bins and receptacles. Depending on the season, you may need to rake leaves, mow the lawn, or shovel snow. Remove any fallen branches and other debris. It's easier to mow and rake when it is dry rather than after a rainstorm. Wet grass and leaves are heavier. Don't forget to weed flower beds and water plants as necessary.
Monthly Routine Maintenance
If you keep on top of weekly maintenance, monthly routine maintenance is easier. Monthly maintenance is more about performing inspections and addressing unresolved maintenance issues. Even though there may be less work to do, it's still a good practice to perform monthly general inspections in case something is missed while doing weekly tasks. To save time, you can do these inspections and repairs on the same day you do weekly maintenance.
Monthly routine maintenance tasks are:
Common area lighting: Inspect lights and replace burnt-out bulbs
Inspect basement & attic: Make sure attic vents are secure, inspect sump pumps
Windows & doors: Make sure locks are functional; repair broken glass or torn screens
General common areas: Check for damage and that nothing is blocking entrances
Pest control: Check bait and traps. Replenish bait, remove dead rodents or bugs
Exterior building maintenance: Check and clean gutters and make sure outdoor lighting is functional
Walkways, walls, paving & driveways: Inspect for safety and repair or clean as needed
Seasonal & Quarterly Routine Maintenance
If your rental property is in an area with changing seasons, some of your landlord duties will vary. There are also chores you'll perform quarterly in spite of changing seasons. Choose which month in each quarter that makes sense for your climate and your available time.
Seasonal and quarterly maintenance includes:
Clean air filters in HVAC ducts
Ventilate the common areas
Check screens and storm windows; repair/replace as needed
Swap storm windows and doors for screens, or vice versa
Check heating and cooling thermostats
Inspect for frozen exterior faucets, ice dams, and repair as needed
Winterize or re-open seasonal rentals and vacant units
You don't have to plan an extra day to perform these tasks. You can pick one of your regular maintenance days, though seasonal maintenance tends to be more time-intensive. The checklist is designed to help you save time by preplanning.
Annual Routine Maintenance
Some maintenance tasks only need to be performed once per year. They don't have to all be addressed at the same time. Since they are often big projects, you can schedule them throughout the year for greater efficiency. Like monthly maintenance tasks, many annual tasks involve inspections when tenants move at the end of a lease; so you can include them on your monthly inspection day, but if a repair is needed, you will need time to address it.
Interior annual maintenance involves:
Clean carpets, repair floors in common areas
Clean dryer vents
Drain water heaters
Check interior for mold
Have HVAC systems cleaned and tuned
Inspect smoke alarms, extinguishers, CO detectors, and sprinklers
Check appliances, fans, plumbing, electrical, walls, floors, ceilings; repair as needed
Exterior annual maintenance includes:
Ensure fire escapes are in working order and clear of obstruction
Inspect siding and roof for holes, leaks, cracks, and wear; fix as needed
Check that chimneys are not blocked or deteriorating
Check for exterior mold; remediate as needed
Power wash or paint siding as needed.
Inspect fencing and repair or paint as needed
Aerate lawn, seed as needed
Mulch garden beds
Reseal parking areas as needed
Get a certificate of compliance from the local building inspector
If you keep on top of rental property maintenance, many of these tasks won't take much time or money. Deferred maintenance is problematic, because it gets worse over time, turning into costly repairs. Well-maintained rental properties command higher rents and sell for higher prices, so it is worth it to keep on top of routine maintenance. However, even the best maintained properties sometimes have unexpected repairs.
Prepare for Unexpected Repairs
Unexpected repairs include damage caused by fires, floods, failed heating systems and water tanks, appliances, and damage caused by tenants. Some of these damages are emergency repairs, while others need to be repaired within a reasonable amount of time. How long a landlord has to fix something varies by state, but is typically from three to 30 days.
Some unexpected emergency repairs include:
Failed heating systems in cold weather
Absence of hot water and drinkable water
Inoperable bathroom plumbing
Non-functional electricity
Rodent and insect infestations
Operable fire and safety equipment, including fire escapes
Refrigerators, if provided by landlords
Some unexpected non-emergency repairs are:
Inoperable ceiling fans
Dripping faucets
Noisy radiators
Torn or missing screens or storm windows
Squeaky floors or doors
Small appliances such as microwaves
Damage Caused By Tenants
Landlords aren't responsible for damage caused by tenants that exceed normal wear-and-tear. Having detailed records of maintenance and repairs can help resolve disputes about tenant-caused damage. Include the rental property maintenance checklist in your maintenance records, and use one of the online property management software maintenance tracking features to keep thorough property maintenance records that include time-stamped photos and videos of before and after conditions.
Rental Property Maintenance Alternatives
In addition to routine and preventative maintenance and unexpected repairs, there are other times when landlords will need to perform maintenance duties. These include when tenants move out but before new tenants move in, and when there are hazardous materials such as mold, lead paint, or asbestos found on the property.
Move-In & Move-Out Maintenance
You'll also need to maintain your rental property when existing tenants move out and new tenants move in. You want to be thorough but also move quickly to avoid vacancies and lost rental income. To help, we've created a Move-In/Move-Out Checklist you can use as you inspect your units during tenant turnover. You can use this checklist with the rental property maintenance checklist.
Lead Paint & Hazardous Materials
If you're aware of lead paint and other hazardous materials like asbestos, you are required by law to remediate them. For properties built before 1978, you're required to give tenants the mandatory lead paint notification. This disclosure includes an EPA-approved pamphlet on identifying and controlling lead paint, disclosure of any known lead paint on the premises, and a "Lead Warning Statement" confirming the landlord is in compliance.
Rental Property Maintenance Pro Tips
You should have a thorough understanding of what is involved in maintaining your rental property. The rental property maintenance checklist can be your go-to guide for planning tasks. We asked a few experts for tips they've learned when maintaining rentals.
Six rental property tips from the pros are:
---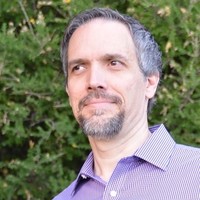 ---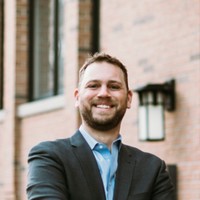 ---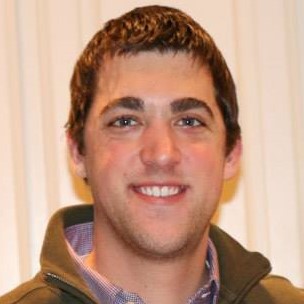 ---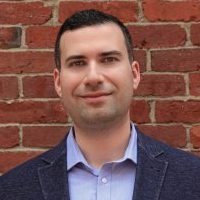 ---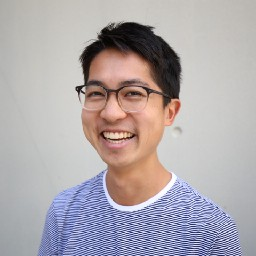 ---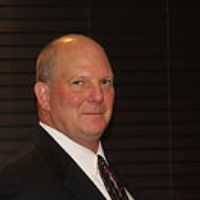 ---
Frequently Asked Questions (FAQs)
How much rental income should be used for maintenance?
The 5X rule implies that your rental property maintenance costs should be 1.5 times your monthly rental income. If you collect $2,000 per month in rental income, your maintenance costs should be $250 per month or $3,000 per year. This will depend on the size and condition of your property and maintenance costs.
How often should inspections be done?
Landlords inspect their properties one to four times per year. Include your rental inspection walk-through timeline and policies in your lease so tenants anticipate it and give them at least 24-hours' notice before entering their homes. Some landlords like the tenants to be home when possible to ask questions and make sure everything is satisfactory.
Are maintenance expenses tax deductible?
According to the Internal Revenue Service (IRS), investment property maintenance expenses are tax deductible. You can deduct the costs of some materials, supplies, repairs, and maintenance to keep your property in good operating condition, including contractor fees.
Can tenants deny landlords entry for repairs?
Tenants cannot refuse a landlord entry to make repairs and perform inspections. However, landlords are expected to give tenants reasonable notice. In most cases, a minimum of 24 hours. If it is an emergency repair such as a burst water line or frozen pipes, landlords can typically enter without notice to prevent further property damage.
Bottom Line
A rental property maintenance checklist is a schedule of tasks for landlords who want to schedule routine and preventative maintenance and make sure they're keeping their properties up to building code standards. The checklist puts all of the landlord's maintenance tasks in one convenient place so they can plan ahead. Download our free rental property maintenance PDF checklist to organize your maintenance.
If you need a place to track and manage your rental property maintenance, consider Avail. Avail can help you eliminate the headaches of trying to remember when you last mowed the lawn by giving you a place to track and manage all your rental property maintenance. You can sign up on their website in minutes and your first unit is always free.