Avail Review: Is It Right for Your Real Estate Business?
Avail offers small and mid-sized landlords a free property management platform with affordable and robust property management services to simplify rent collection, tenant screening, maintenance tracking, and listing your rental properties. Based on Avail reviews, landlords said the software has excellent value for money, customer support, ease of use, and functionality. Avail is ideal for independent landlords seeking comprehensive property management services.

What We Like
Offers a free subscription plan and budget-friendly pricing per unit for the paid plan
User-friendly platform
Offers comprehensive and customizable tenant screening reports
Provides online marketing, digital lease signing, online rent payment, and maintenance tracking
What's Missing
No mobile app
Instead of a live person, a chatbot handles website chat support
No free trial for the paid subscription plan
There are only two subscription plan options
Recommended For:
Independent landlords who require automated reference checks and free customizable screening reports
Landlords who want robust online rent payment services
Independent landlords seeking an easy-to-follow platform with comprehensive property management services
Not Recommended For:
Landlords seeking property management software accessible in a mobile app
Independent landlords looking for a free trial prior to purchase
Landlords who want 24/7 customer support
Avail Monthly Pricing
Unlimited: $0 per unit
Unlimited Plus: $7 per unit
Other Articles Featuring Avail
Avail Reviews: What Users Think of Avail
Avail's customers praise how user-friendly and visually pleasing the platform's dashboard is. Landlords and tenants also like the affordability of Avail pricing and the excellent customer support it provides. According to one Avail review, the platform made it simple to communicate with tenants and applicants, conduct background and rental credit checks, and track property maintenance. When displaying available units on all the platforms, one property manager appreciated how the syndication made it easier for him to find tenants more quickly.
G2: 4.9 out of 5 based on 48 Avail reviews
Software Advice: 4.62 out of 5 based on 241 Avail reviews
GetApp: 4.6 out of 5 based on 241 Avail reviews
Although most Avail reviews are favorable, several users reported technical problems such as clunky features and screen delay. The lack of a mobile app could be a hassle for landlords constantly on the go. Check out Buildium if you're looking for a property management app with a mobile app. Read our Buildium review for details.
Would Our Expert Use Avail?
We chose Avail because it is an easy-to-use, all-in-one system for landlords that can be used for all aspects of property management. The rent collection feature is our favorite element of the Avail product. Collecting rent from tenants needs to be carefully recorded and deposited by landlords in order to keep investment properties profitable and maintained. Avail eliminates the stress and hassle by providing written documentation of receipt and depositing money directly into landlord accounts.
However, we do not like that Avail doesn't offer a mobile app. The lack of a mobile app requires landlords to be at a desktop to complete work, which can be cumbersome for busy individuals. If this sounds like it may be an issue for you, we recommend TenantCloud instead. TenantCloud offers a mobile app for landlords on the go. In addition, there is a free plan for landlords managing up to 75 units and a 14-day free trial for its paid subscription plan. Additionally, it provides extensive property management tools, including tenant screening, maintenance management, and online rent collection.
Avail Alternatives
Software

Best For

Its free property management software for up to 75 rental units

Landlords and property managers handling up to 5,000 units

Most affordable paid subscription plan for property owners

Free-forever plan account for landlords

Key Features

Free plan and 14-day free trial for the paid plan
512MB to 100GB online storage
Free real estate listing website and listing syndication

All-in-one property management solution
Buildium Academy training and support
Customizable pricing based on the number of rental units

Comprehensive tenant screening reports
Mobile app
Property listing and third-party integration

Listings network with 3D tours and videos
Financial tracking and reporting
Screening reports are shareable to up to 10 participating landlords

Starting Price

Free; paid plans start at $12, monthly

$50 per month

Free; paid plans start at $4.92 every month

Free; paid plans start at $199 per property (paid monthly)

Learn More
Avail Plans & Pricing
Avail pricing has two monthly subscriptions—the unlimited and unlimited plus plans—ranging from $0 to $7 per unit. Both plans offer syndicated listings, credit and criminal screening, state-specific leases, online rent payments, and maintenance tracking features. Landlords can also sign up for a 14-day free trial to explore its premium features and capabilities.
The Unlimited subscription plan is free for landlords. Its features include credit and criminal screening, state-specific leases, online rent payments, maintenance tracking, and syndicated listings to various property listing sites like Zillow and Realtor.com. The Unlimited Plus subscription plan covers everything under its Unlimited plan, and additional features include next-day rent payments, waived ACH fees, custom applications and leases, cloning and reusing custom lease agreements, and creating a property website.
Additionally, there are no fees for landlords on Unlimited Plus when tenants pay with a bank account. Tenants who subscribe to the Unlimited plan pay $2.50 for each bank transfer. Regardless of subscription, a 3.5% processing fee is imposed on tenant payments if a credit or debit card is used.
See the breakdown of each plan's features below:
Plans

Unlimited

Unlimited Plus

Who Plan Is Best For

Small-sized property owners

Medium- to large-sized property owners

Monthly Pricing

(per Unit)

$0

$7

Syndicated Listings

✓

✓

Credit & Criminal Screening

✓

✓

State-specific Leases

✓

✓

Online Rent Payments

✓

✓

Maintenance Tracking

✓

✓

Next-day Rent Payments

✕

✓

Waived ACH Fees

✕

✓

Custom Applications & Leases

✕

✓

Clone & Reuse Custom Lease Agreements

✕

✓

Create a Properties Website

✕

✓
General Features
Avail's core features include rental listing, application, tenant screening, online rent collection, and maintenance tracking tools. This platform also provides property accounting and rent price analysis. These tools function together to make Avail a powerful, all-in-one tool for landlords to manage their properties. Continue reading to learn more about the features available on Avail and how they can manage and protect your real estate rental properties.
Add descriptions, upload high-quality photos, and list desired amenities
Schedule and coordinate in-person and virtual showings
Ask pre-screening questions
Avail real estate rental listings make finding quality tenants hassle-free for landlords. The platform allows you to add descriptions, upload high-quality photos, and list desired amenities in your online rental listing to attract your ideal tenant.
---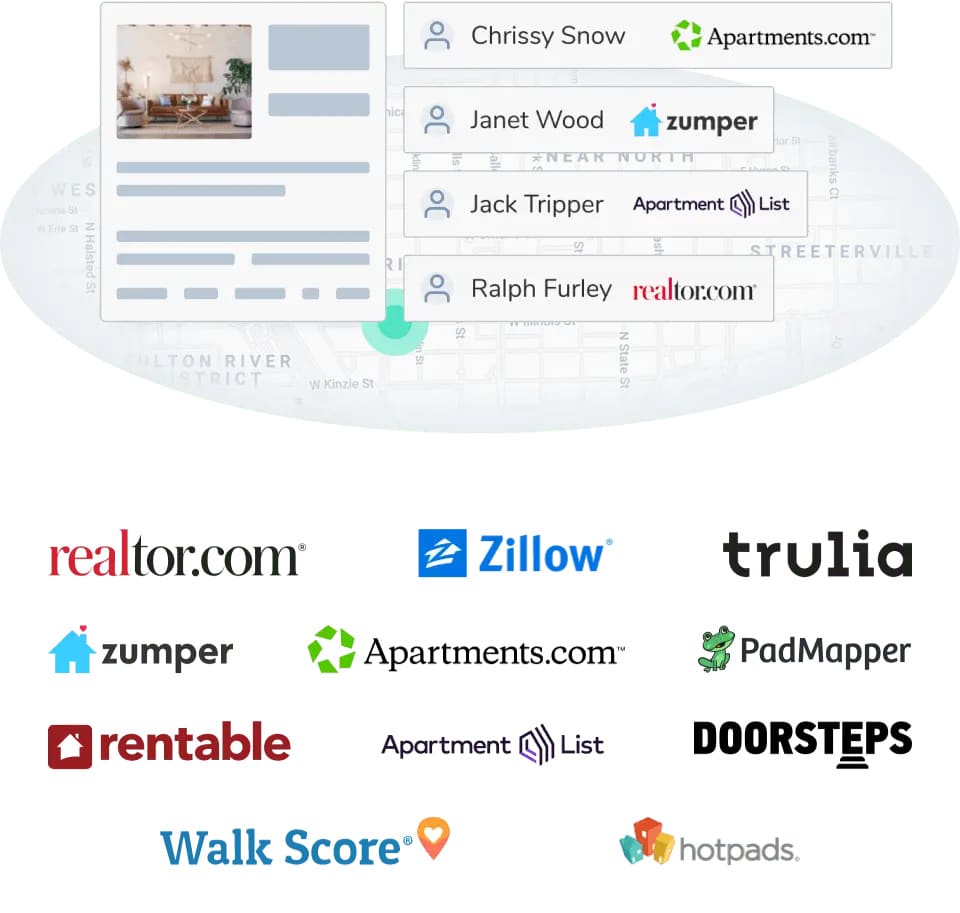 ---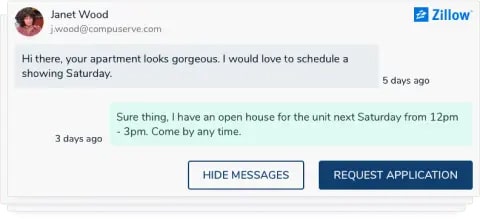 ---
In addition, your listing will be instantly syndicated to the leading listing websites nationwide, including Zillow, Realtor.com, and Trulia, which will help you generate more prospective tenant leads. You can also respond to potential tenants through your landlord account, coordinate in-person and virtual showings, and ask pre-screening questions. Additional listing and syndication features include:
Property listings are syndicated to Zillow, Trulia, Hotpads, Zumper, Padmapper, Walkscore, Realtor.com, Doorsteps.com, Apartments.com, and ApartmentList
Social sharing tools and suggested actions
Custom marketing and portfolio site with a tenant portal
Tools for lead management and a messaging center
Showings can be scheduled automatically from any platform or listing partner
---
Customized rental application form questions
In-depth tenant reports
Accessible to any device
Avail's customizable online rental applications provide in-depth information about the potential tenant. This includes job and rental history, income verification, credit score, and a nationwide criminal and eviction report. Moreover, Avail will automatically contact applicants' former landlords to see whether they paid their rent on time and maintained the rental property.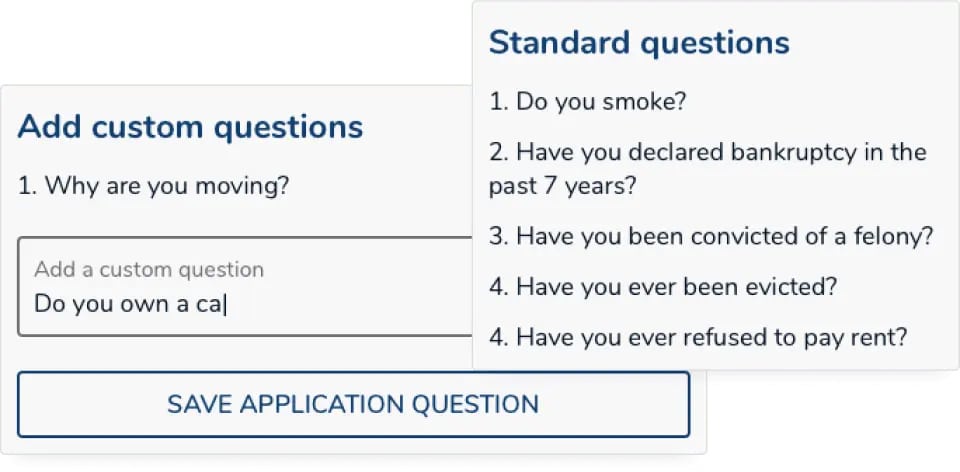 ---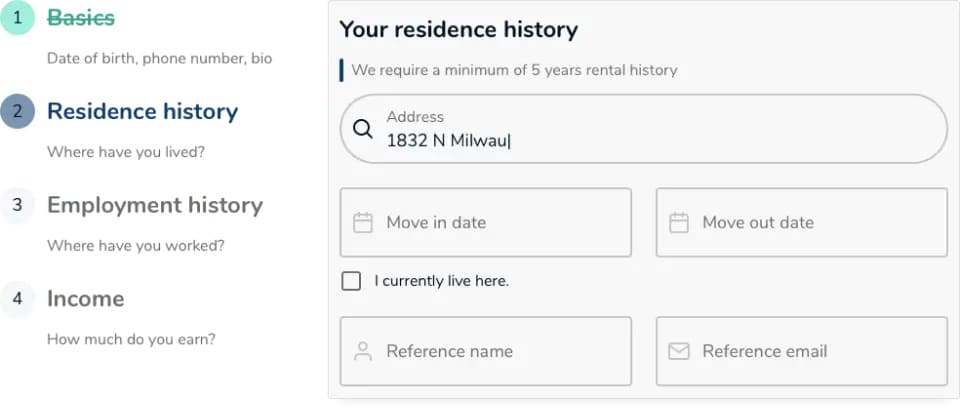 ---

---
Evaluate the results directly within your Avail account on any device when the rental application and screening reports are finished to determine whether the applicant satisfies the requirements for your rental. Additional tenant screening features include:
Tenant-initiated TransUnion credit reports and background checks
A Report on National Criminal History
National Prior Eviction Reports
Income verification and documentation
Applicant communication and message center
Automated residence and employment reference checks
---
Digital signatures
State-specific, lawyer-reviewed lease templates
Customizable clauses and rules
Avail offers a state-specific rental lease agreement template containing all the necessary disclosures and attachments to comply with landlord-tenant laws. You can also add unique conditions and obtain digital signatures from tenants entirely online.
Furthermore, the Avail system automatically converts your responses and preferences into a binding contract. It includes all the necessary state-specific provisions, attachments, and disclosures based on the location of your property. Once you've invited your tenant to Avail, they can use their name and email to digitally sign the lease agreement. You can also track each tenant's progress individually from your Avail account. Additional leasing features include:
Locally generated clauses, rules, and disclosures powered by LocalAssist
Document attachments are unlimited
Print and PDF lease generation
---
Automated rent collection and scheduled payment
Direct deposit online rent payments
FastPay, next-day payment deposits
Avail streamlines the process of collecting rent online for both landlords and tenants. This platform enables tenants to make online rent payments from any device. Tenants can activate CreditBoost and AutoPay to automatically deduct payments from their accounts monthly.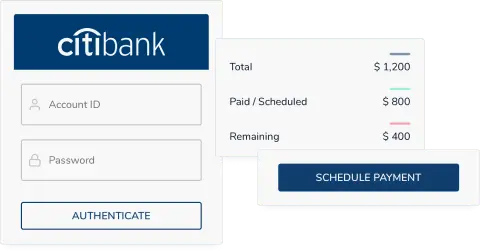 ---

---
Additionally, landlords who subscribe to the Unlimited Plus subscription plan can benefit from FastPay, which will deposit money into their account as soon as the following business day. Online rent payments can be made in cash with all the ease and security of online transactions. Additional rent collection features include:
Specialized deposit and fee collection
Auto-generated payment receipts and confirmation
Rent reminders and notifications
Automatic recurring payment setup
Auto-assessed late fees (one-time or recurring)
Tenant messaging
Property-specific bank accounts
Rental payments are reported to credit bureaus with CreditBoost
---
Online submission of maintenance request
In-app messaging
Tenants can view maintenance status
Tenants can submit a maintenance request through their Avail account whenever they need it, and you'll be notified through email when a maintenance request is submitted. Additionally, Avail's in-app instant messaging feature makes it simple to connect with your tenants for rental property maintenance, and tenants can attach images of the problem, if necessary. As a result, you can monitor and manage the situation without visiting the property.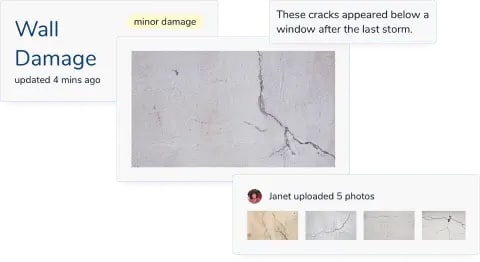 ---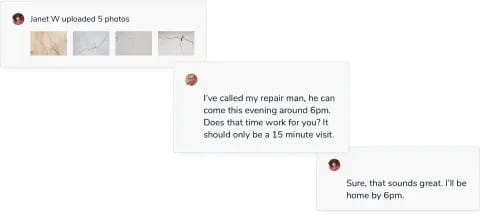 ---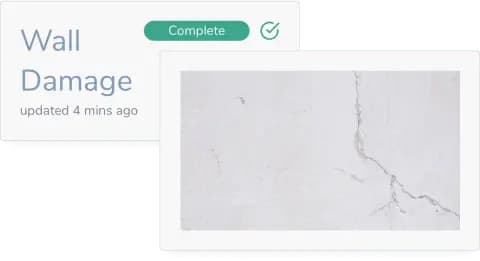 ---
Tenants can also view a maintenance ticket's status, showing whether it has been resolved or not. Include an expense amount to the ticket to track and keep your finances organized. Everything is recorded in your account in case you need it later. Additional maintenance features include:
Tenant- and landlord-initiated ticket creation and tracking
Auto-forwarding to maintenance professionals
Photo uploads and workflow
---
Automatically populate rental payments and maintenance expenses
Rental analysis report
All financial transactions automatically sync to your dashboard
Avail's property management software for accounting helps landlords accurately track their finances. View your rental properties' income and the operating expenses accumulated over time. Aside from this, your existing payments, maintenance costs, and other transactions logged through Avail will automatically sync to your dashboard.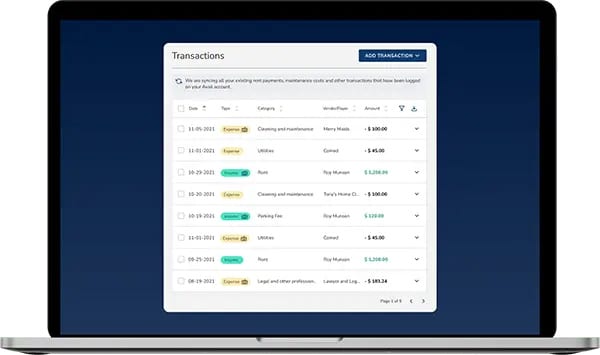 ---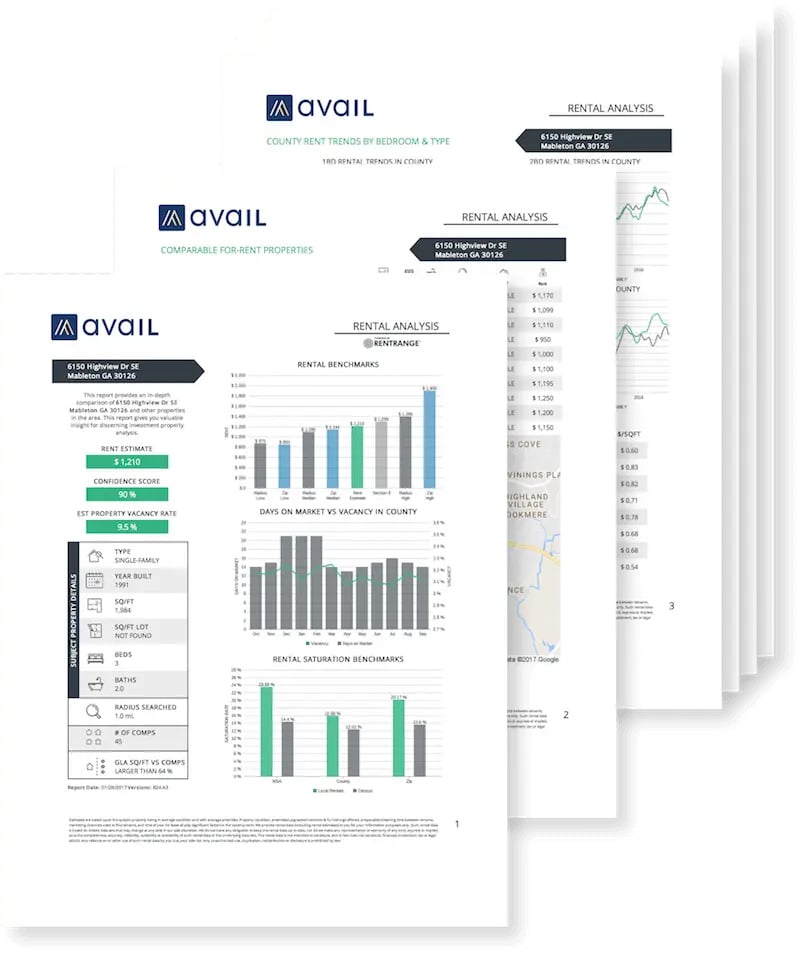 ---
Moreover, analyze the performance of your rental using Avail's rental analysis report. This report shows the financial cash flow, rent benchmarks for comparable units, how your property compares to similar rentals nearby with a rent estimate for your property, and county rent trends.
---
Ease of Use
Avail is simple to understand and use, even for beginners. It has a neat, straightforward layout, and the customization options are not overly extensive. See every option in your dashboard at a glance so you don't have to choose and click several options to complete a task. With its user-friendly platform, landlords can easily find renters to fill property vacancies, sign leases, check credit and background histories, and collect rent online from a single interface.
Bottom Line
Avail is an easy-to-use platform that offers robust property management, tenant screening, and online rent payment services. Its free subscription plan is suitable for small-sized landlords who need reliable property management tools. However, if your business needs advanced and extensive property management tools, such as next-day rent payments, waived ACH fees, and custom applications and leases, we recommend subscribing to Avail's paid subscription plan.